Livestock is arguably the one of the largest independent sneaker / clothing boutiques in Canada. They recently officially launched their second T.O. location, their new flagship store in Toronto's Roncesvalles neighbourhood. Livestock Marketing Director Brendan Denault spoke on the project:
"When we decided to go forward with opening this new location, we were eager to once again work with our talented friend Lukas Peet on the design and build out. Having had Lukas design our most recent build in Vancouver's Chinatown to great review, we were happy to have him lead on this new project in Toronto. All of the customizable and modular components that were used in our Chinatown shop were carried over to Roncy, our largest retail location yet. Upon entering the unassuming store front, you will notice the fixtures and lighting used throughout the shop are updated replicas of those seen our Chinatown Vancouver space."
Below are some pictures and an in-depth breakdown of each section of the new shop. Make sure you drop by and check out the new location as Livestock also puts together culture-building events like movie nights, and other events coming in the near future.
And be sure to check out our interview with designer Lukas Peet from 2014 when he was in the midst of designing Livestock's Vancouver space.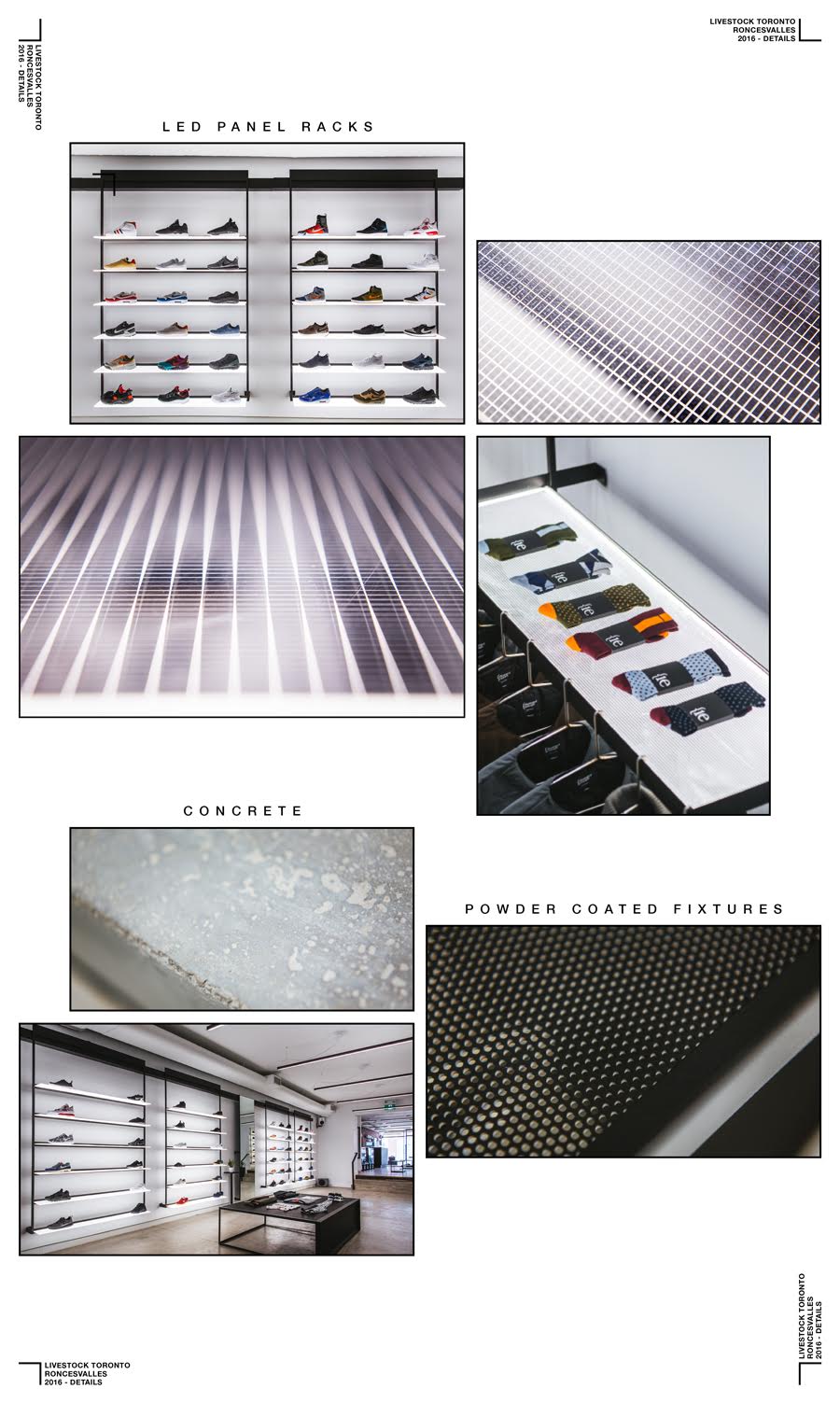 Follow Livestock on Instagram Follow Livestock on Facebook