The Los Angeles by way of Chicago songstress that calls herself Nylo has a penchant for the dramatic. Large, sweeping synths and choral backdrops, complemented by any number of interesting sound bites: from distracting, glitchy clicks and whirring noises, to children playing in the distance. Its production markedly filled with negative space; space that her piercing, yet, somehow, soft voice can fill. Most of this production she does herself.
It's what's known tentatively as "future" or "hybrid R&B," with roots in the '90s when people unabashedly wore way too much patent leather. The movement has stretched on up to now, where it's championed by the likes of Banks, The Weeknd, and Frank Ocean, but practiced by plenty – with little more than their voices, their laptops, and some uninterrupted free time.
Nylo is one of the latter, and she's taken those bedroom recordings to dizzying heights. She's working on new music – a follow up to her Indigo Summer project which has been praised by the likes of Mac Miller and Nas. She's playing a show in LA tonight at the Lyric Theatre and thinks musicals are strange. I had a chance to talk to her about all of it.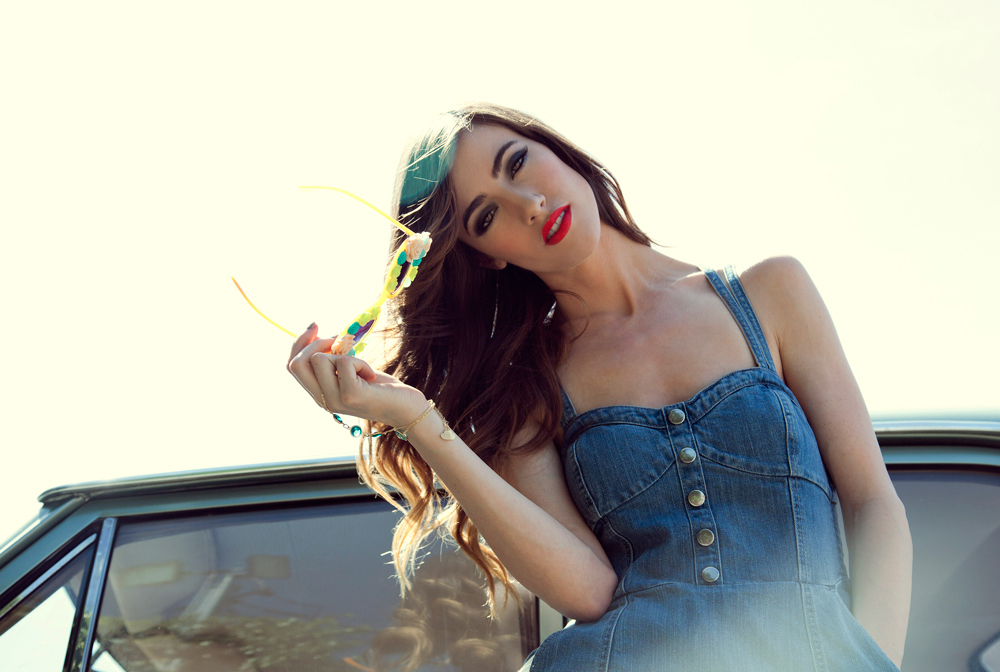 MICAH: Who is Nylo for those that haven't heard of you before? Or for those that don't follow Nas on Twitter.
NYLO: I'm just a lost soul looking for a home somewhere under the sun like everyone else? I'm not sure how to answer that question exactly, but I sing, write, and produce songs as well that are somewhat genre-less, but fall in the realm of hybrid R&B.
"Nylo" means the possibility of perfect love, and you once said that Nylo is the best version of yourself. But how did you come to settle on that name?
It was pretty easy – I was looking for an escape and a rebirth. I almost died in a car crash and when I examined my life through that lens of clarity and presence, I was pretty disappointed in what I'd allowed my reality to become. I changed everything. The idea of love at its height of perfection was a good paradigm to shoot for; it was like the first painting in a new house.
How and when did you decide to make the transition from graphic design? Does that background influence the way you approach music?
Well, I never actually transitioned, I still do graphic all the time for money all the time! I enjoy it though, it will hopefully further tune my visual sensibilities so that the art I design for my project can further develop and benefit.
I understand that the reason you first made it out to LA was to be part of a musical. How'd that go down?
It was more or less an opportunity to get out my house at the time. I really wanted to live on my own, but my mother would never allow me to move out before I was 18. That being said, she also didn't want to stop me from working. I saw the show as an opportunity to travel and get out of the house, and once the 13 week show run was finished, I never went back.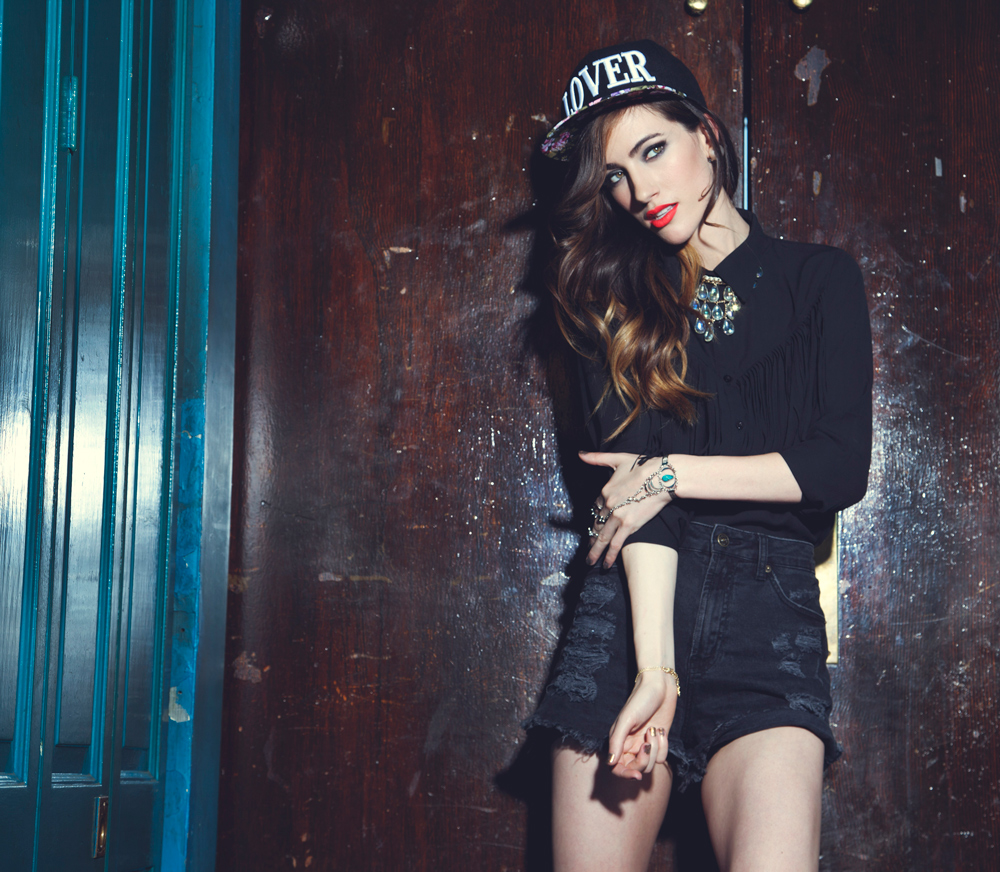 If you had to choose one, what's your favorite musical?
I find musicals a little strange often, but I do really love, Grease!
Your surroundings seem to inform your sound a lot. The songs you recorded in Chicago seemed markedly different from those you recorded since moving to LA, although, it's all undeniably cold and dark. What can we expect from your new project?
You can expect it to sound like what a person in handcuffs locked in a dark basement sounds like when they are allowed to see the stars for the first time in years.
Are you working with anyone that you're excited about?
I've been working alone a lot! However, everyone that I get to work with I'm super excited about. Right now, primarily two drummers I think are really special are Elmo Lovano and Garrett Harney.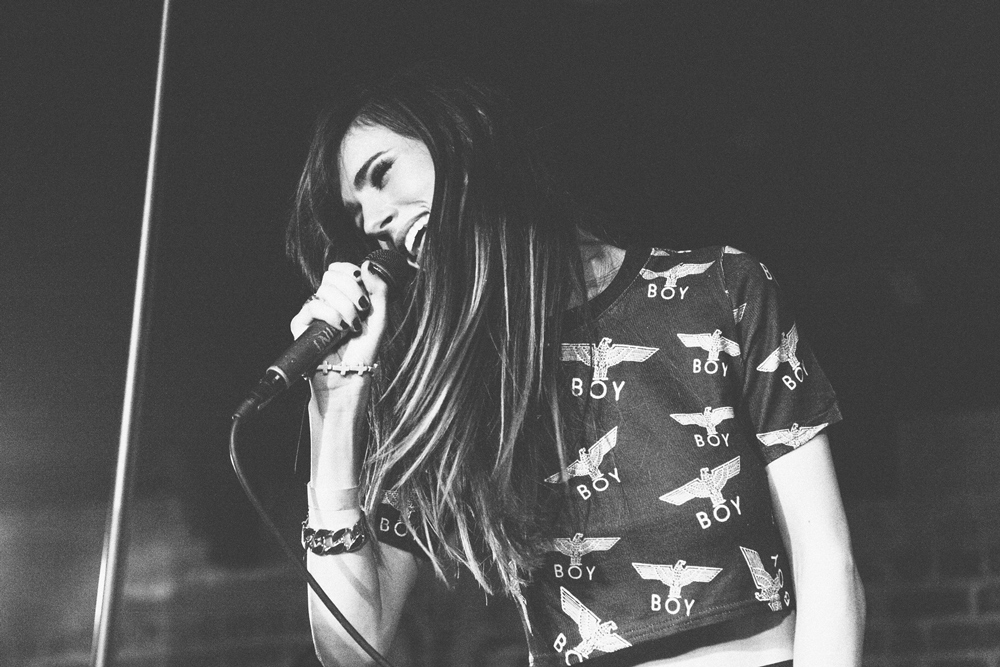 ::
Nylo is performing at the Lyric Theatre tonight, located at 520 N. La Brea Ave., Los Angeles, CA 90036.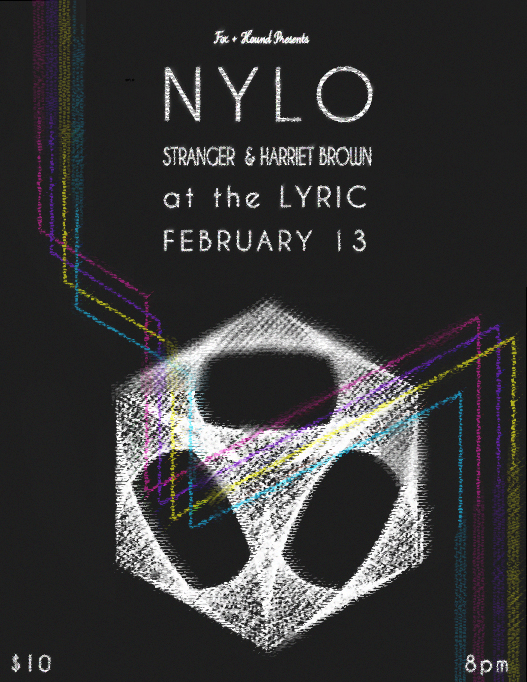 Follow Nylo on Twitter @HateNylo and listen to more at Soundcloud.com/HateNylo.