Finally, I can write about and simultaneously confess one of my biggest obsessions: Magazines. Exciting, huh? My wallet bleeds from time to time, buying the latest issues or renewing subscriptions. Print's not dead and never will be, and the digital era hasn't yet affected me in full, though I'd never say no to digital copies.
The following list of European titles is a handful of magazines I got recently copped, not a complete list in any case (impossible). Share some of your favorite magazines in the comment section.
NOMAS
There is a boom in new, independent travel magazines recently, and NOMAS from Greece is one of them. Each biannual, collectible edition is devoted to a different city and to all nomads of the known world, with the 2nd issue focusing on the fascinating Istanbul (first issue focused on Athens, still available). Printed on high quality Munken Polar Rough paper, the ever-changing metropolis of Turkey and its people expand on the pages of NOMAS: gallery owner Sinem Yoruk, painter Necla Ruzgar, art critic and curator Beral Madra, five excellent city diaries, Istanbul hamams, street food, breathtaking photos by NOMAS's creator Yannis Bournias, and more.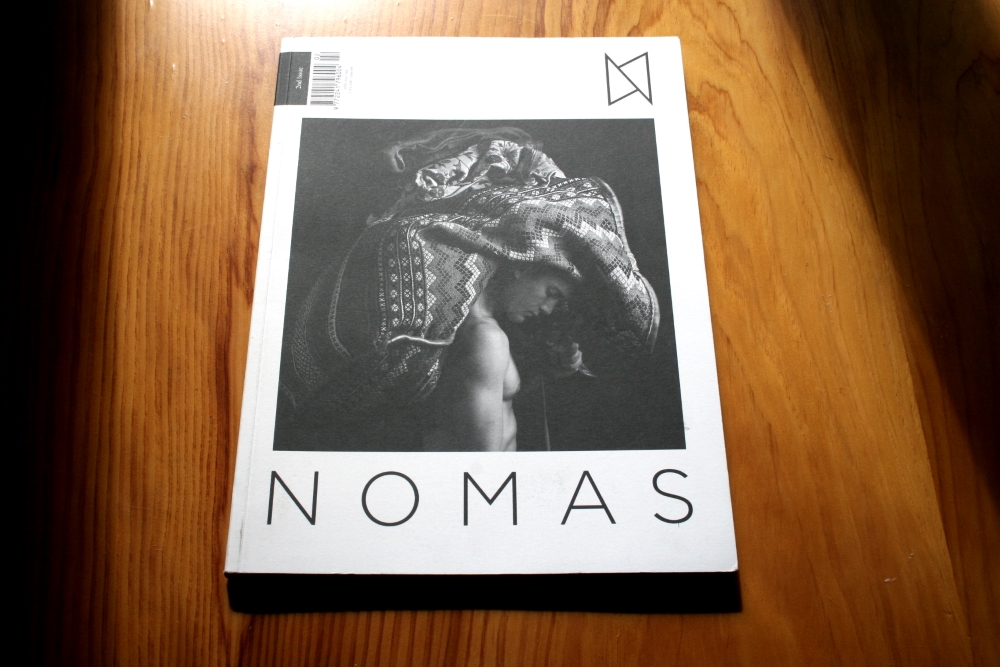 TALC
Adult and porn magazines always had a special place in the stacks and in our hearts (!!!), sometimes hidden from plain sight and sometimes not. TALC is a rather new London title, a magazine that celebrates design and visual culture through adult-themed content and imagery. One fantastic issue has been released so far, but that was a year ago. We are patiently waiting for the second issue, but that's how things go with a culture that is slow. Don't not miss TALC's first issue before it's sold out. Some of the contents of the first issue include interviews with Leonard Koren of WET magazine, Fame, and Barbara Nitke – a photographer who documented porn sets in the '80s – illustrations by Mat Maitland, six decades of Rolex watches, and furniture design heroes like Sottsass and Mendini. TALC truly offers porn and erotica from a fresh point of view.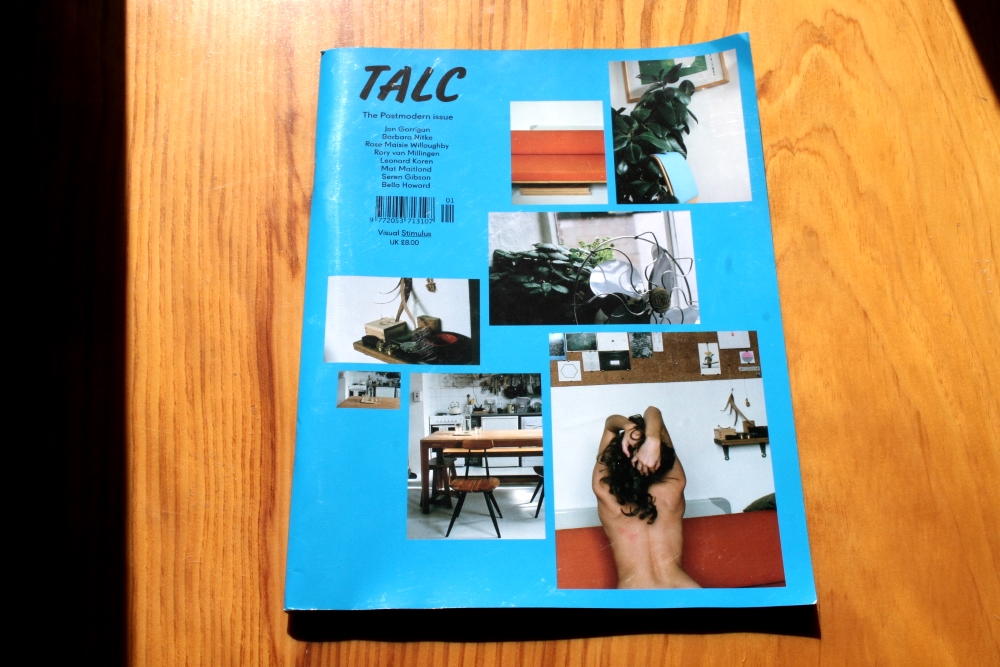 WORKS THAT WORK
Some of the best stories I've read recently come from the pages of WORKS THAT WORK magazine. Hailing from the Netherlands, WORKS THAT WORK reads like "a magazine of unexpected creativity" and stays true to its motto: Surprising creativity and design found in unexpected places. It's a bit overpriced to be honest ($20), but other than that, it's an absolute must-read. I have the latest issue in my hands (issue 4, "Extreme Environments"), with in-depth stories from places like the arctic Norway, Caracas, Manila, Sarajevo, South Sudan, the South Australian desert, the fascinating Kumbh Mela Hindu pilgrimage in Allahabad, India (constructing the world's biggest "disassemblable" city), plus a trip to planet Mars!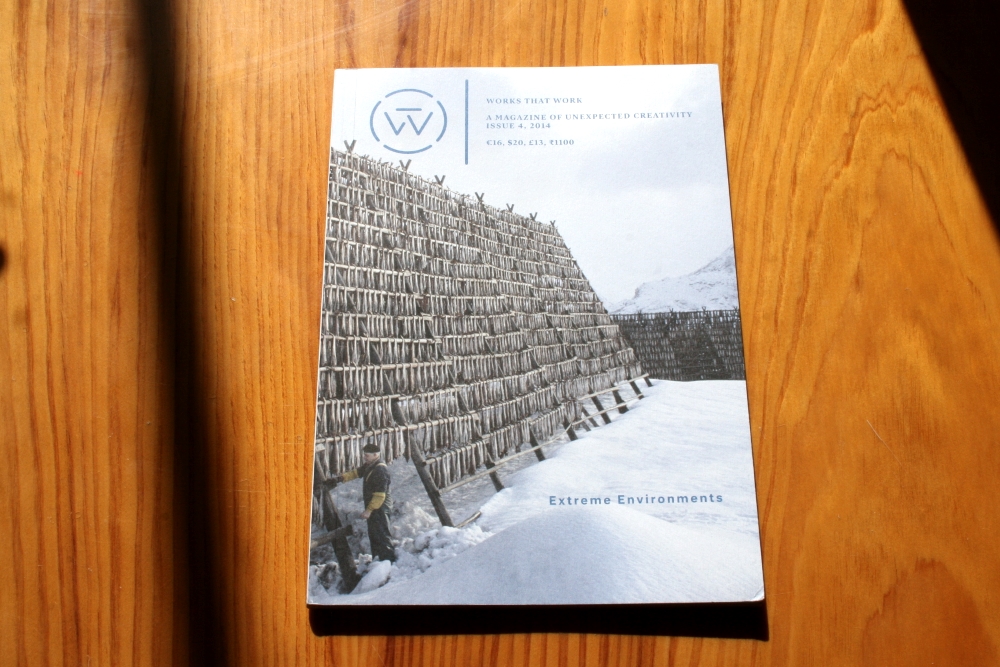 TUSK JOURNAL
Another cool small magazine from the UK. I bought their first issue on a magazine sale recently in Athens and I loved it! I'm looking forward to their next volume. True to their motto, TUSK celebrates the best of contemporary culture in the North West of England, created by the Liverpool-based graphic designer, James Falkingham, and the Manchester-based writer, Alexander Lester. Music, lifestyle, and culture are the main fields of interest of the first volume. Liverpool indie quintet Outfit, Piccadilly Records, atmospheric duo Bernard & Edith, legendary music journalist/DJ Mary Anne Hobbs, craftsman Hugh Miller, artist Rob Bailey, photographer Jane MacNeil, and more fill the pages.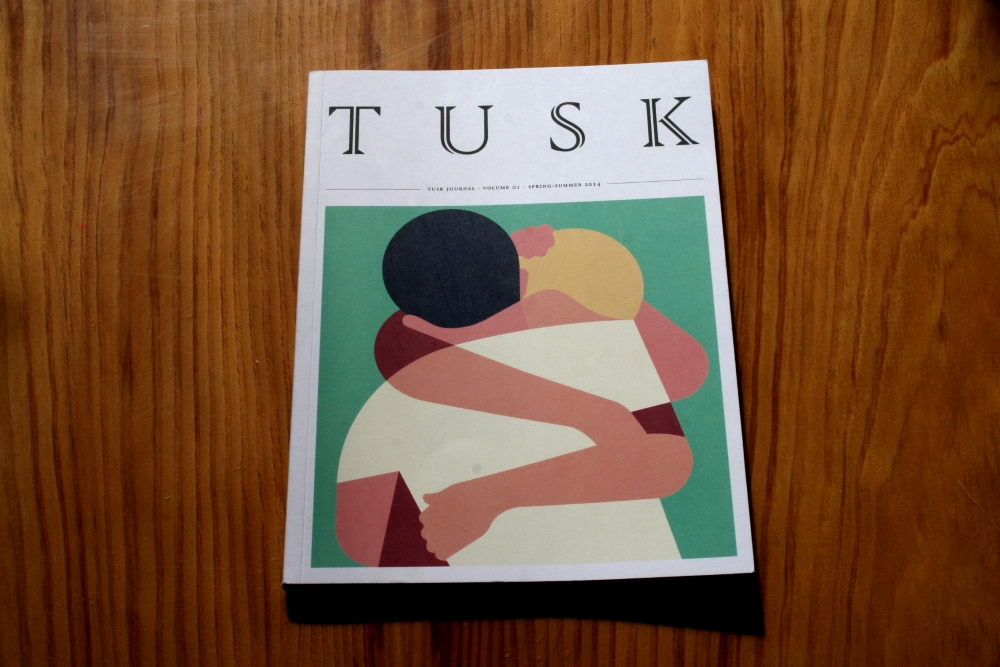 KENNEDY
An independent magazine from Athens, Greece, with international distribution and content, the KENNEDY is a "biannual journal of curiosities." An excellent 188-page second issue is out (16×21 cm, perfectly bound, no ads), with a new issue to be expected in the next coming weeks. Editor/photographer/DJ Chris Kontos and contributors travel all over the world to bring a very interesting second issue with interviews from the likes of Ed Templeton, artists Josh Smith and Colin Snapp, musician Thomas Bullock, and more. It also holds stories and photographic essays from Los Angeles, Sydney, Athens, and Anafi, Greece, and style section with C.D. Moorby taking a look at iconic sartorial gestures.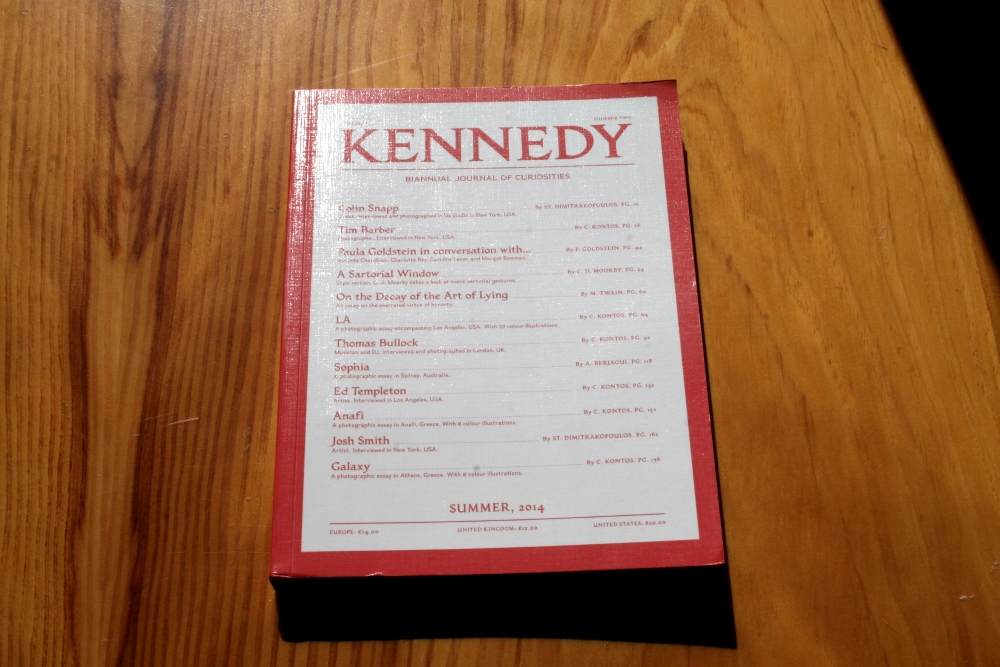 CEREAL
Is Cereal – A travel and lifestyle quarterly volume hailing from Bristol – UK's answer to Seattle's Kinfolk magazine? That does not do justice to Cereal, with its fascinating original content, lovely clean design, and photography. It's akin to a hard-bound book of more than 160 pages with an eye on design, food, and travel destinations, all perfectly curated in chapters. Issues 8 and 7 are out, and, once again, we take a visual trip around the world in places like Yukon, Tuscany, Hong Kong, St. Ives, New York, Bristol, Marrakech, and the Sahara Desert. Plus, profiles on products and people, apartment and furniture design, food recipes and more.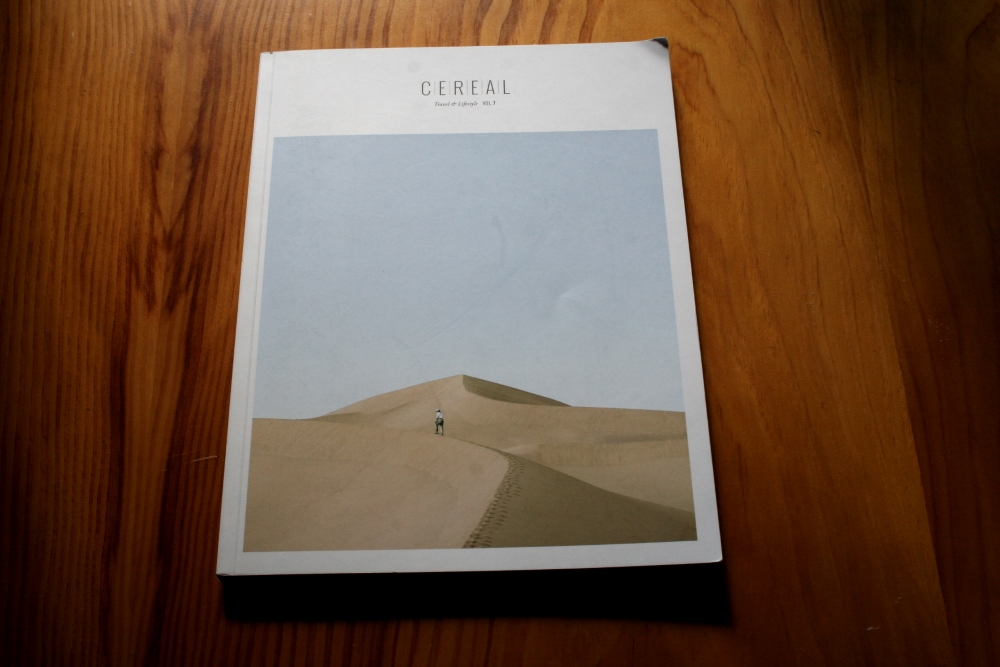 THE TRAVEL ALMANAC
Founded in 2010, The Travel Almanac is a Berlin and New York-based print publication focusing on traveling and temporary habitation from the perspective of creative individuals. Autumn/Winter 2014 is the latest volume with the Roxy Music front man, Bryan Ferry, on the cover. Past volumes hold covers with iconic figures like David Lynch, Willem Dafoe, and Harmony Korine. Also, in this issue, you can find conversations with filmmaker Alejandro Jodorowsky, photographer Leigh Ledar, experimental musician Laurel Halo, and artist Bjarne Melgaard. As well as stories from Iceland, Antwerp, and Namibia, a fantastic card stock cover on high quality paper, plus some blank pages on the back, which you can use then as a travel log (what a brilliant idea).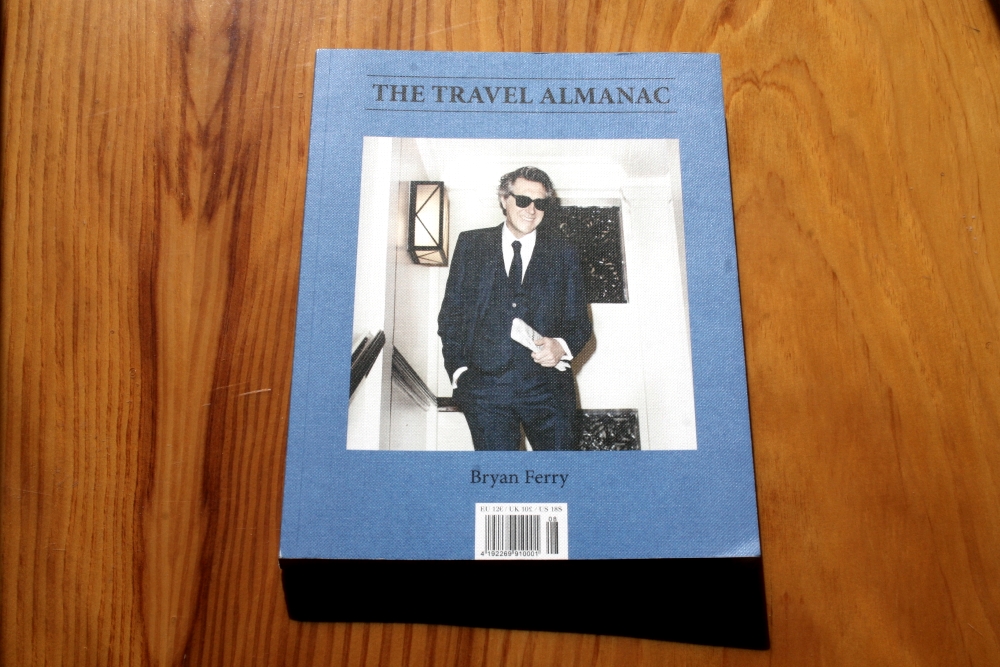 ANOTHER ESCAPE
Another independent magazine from Bristol – seems like the UK is running the magazine game hard these days. Another Escape explores the stories of passionate people, as well as the ideas and stimuli for their inspirational lifestyles. The theme of Volume 4 is night; a very interesting choice of theme for sure. The selection of chapters and stories proves so: The thriving night cultures of New York, Berlin, and London, the form and function of the haunting soundworlds created for the crime-thriller world, meteorite hunt in Antarctica, the journey of a marine biologist, a botanical wonderland of night-time flora and fauna, and more. Quite a fascinating read.