Coming to you live from the sunny beaches of Detroit, MI. People always me ask me for advice on traveling with cameras and photo gear – what I typically pack, what kind of bags/cases I use, and what are the absolutely essential pieces I don't leave home without. Since I'll be traveling internationally and shooting for the next 45 days, I thought this was a perfect time to break it down and show you how I do it. It's very important to me that all the cameras and lenses I travel with will fit into a carry-on, because I definitely don't trust the airlines to make sure my bag arrives safely. If I'm traveling within the USA, I typically use the Studio Cruzer but if I'm going international, that's always an issue. International carry-on sizes are different than USA and after getting my carry-on denied in France and trying to board the plane holding basically everything that was inside the case, I switched to the Think Tank Airport International V2. The build quality is crazy and although smaller in dimension than the Studio Cruzer, you can actually fit a few more pieces inside. Unlike the Pelican joints that look like you've got a gang of expensive gear, this is rather low-profile. In addition to the Think Tank roller, I also bring the Tumi Tech Backpack to hold my laptop all the other random shit like my iPhone, Mophie Powerstation, Hard Drives, etc.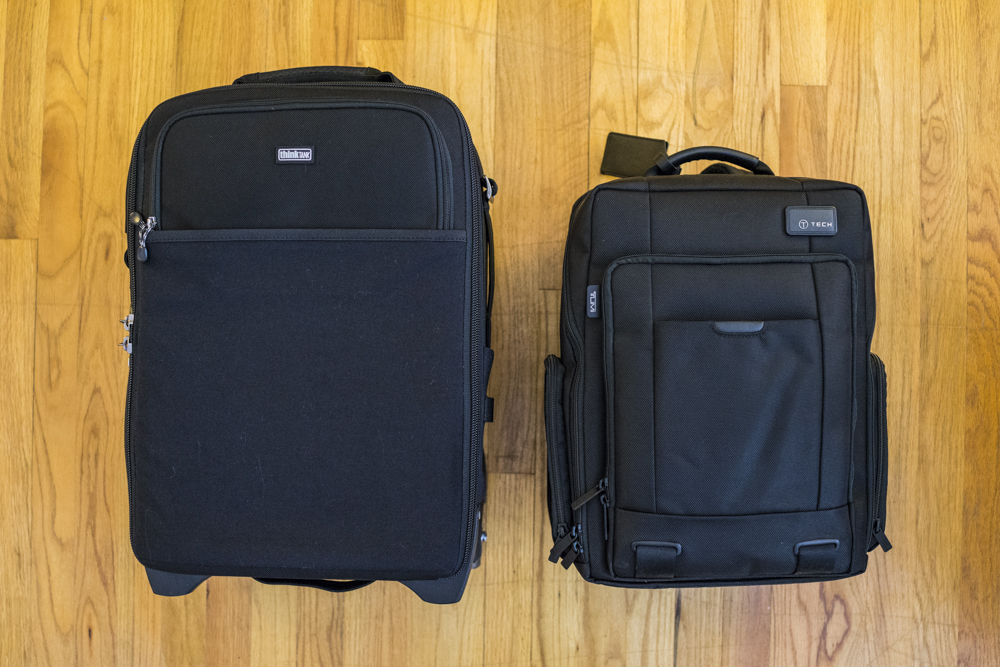 Everything you see below fits in these two carry-on bags and makes catching international flights easy.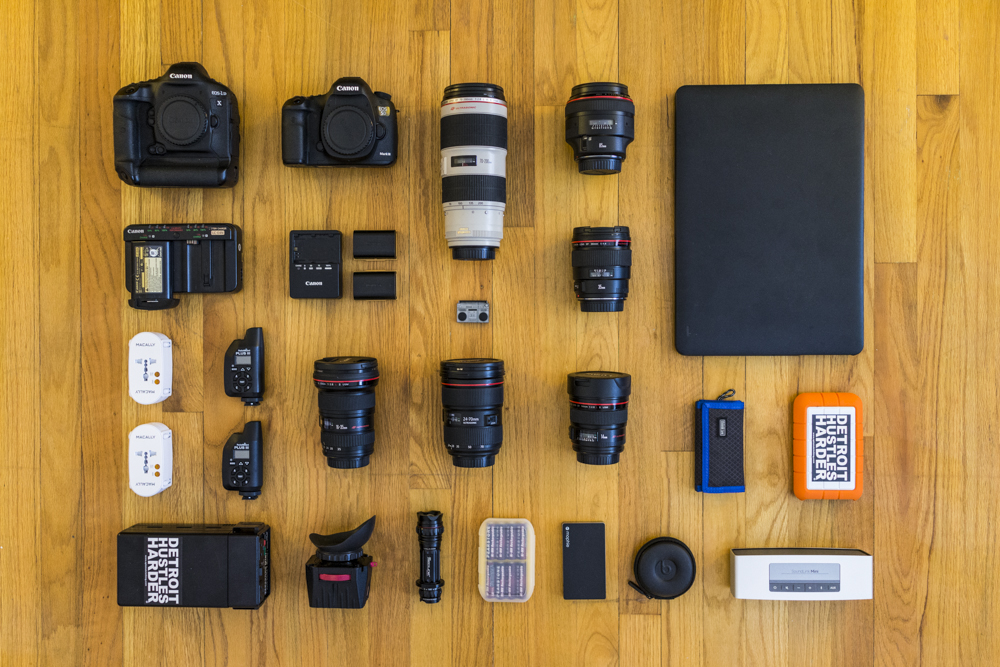 Apple MacBook Pro 15 / Lacie Rugged 1TB / Canon 1DX w/ extra batteries / Canon 5DMK3 w/ extra batteries / Canon 14mm 2.8L II / Canon 16-35 2.8L II / Canon 35mm 1.4L / Canon 24-70 2.8L II / Canon 85mm 1.2L II / Canon 70-200 2.8L II / PocketWizard Plus3 / Zacuto Z Finder Pro / Bose SoundLink Mini / Beats by Dre Tour Ear Buds / Mophie Powerstation / Paul C Buff Vegabond Mini / ThinkTank Pixel Pocket Rocket (w/ 8 CF cards) / Redline Flashlight / Rechargable Batteries / Macally Universal Power Plug Adapter.