Each year I attend a handful of tradeshows from the Consumer Electronic Show (CES) to the Speciality Equipment Market Association (SEMA), and even Outdoor Retailer (OR). But my favorite tradeshow to attend is always the Agenda show. It could quite possibly be from not having to refer to it as an acronym; or perhaps simply the products, brands, and lifestyle presented is more my thing. There's a unique social aspect to the tradeshow, and I've gained quite a few great friendships within the industry through it.
Through the years my tastes have evolved, and now in my mid-30's I've found that I'm more drawn to the quality of products, the functional aspects, and simple design versus the brand name or "cool" factor. I relate to brands and products that offer solutions for my everyday life and gravitate towards camera gear, bags, and accessories.
With this in mind, I've selected a few brands and products – that may or may not be on everyone's radar – to highlight and share from Agenda, Liberty, and Capsule.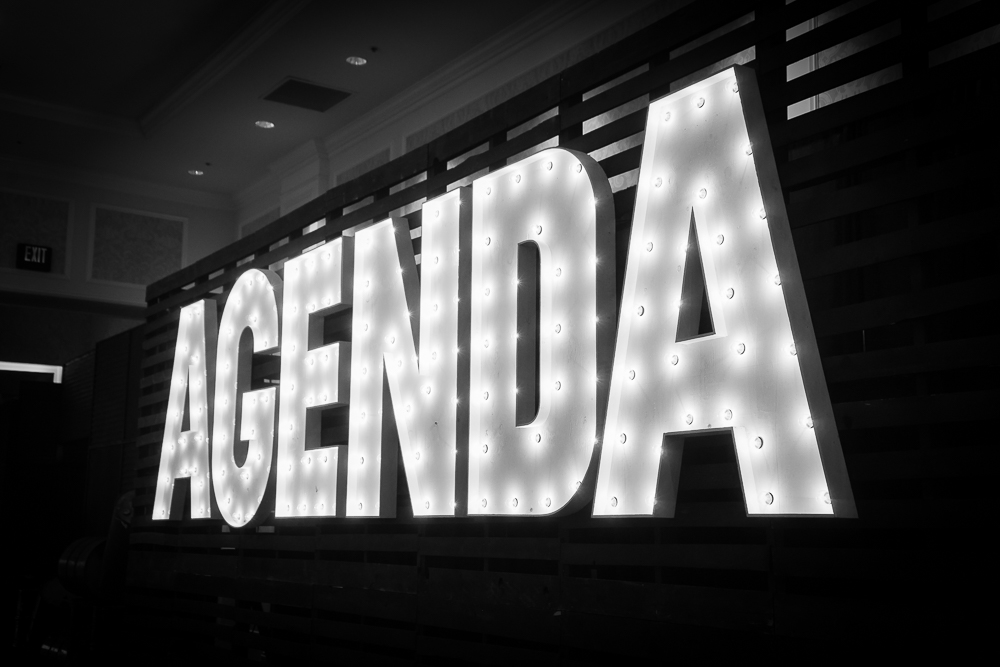 ::
BSCMP for Flexfit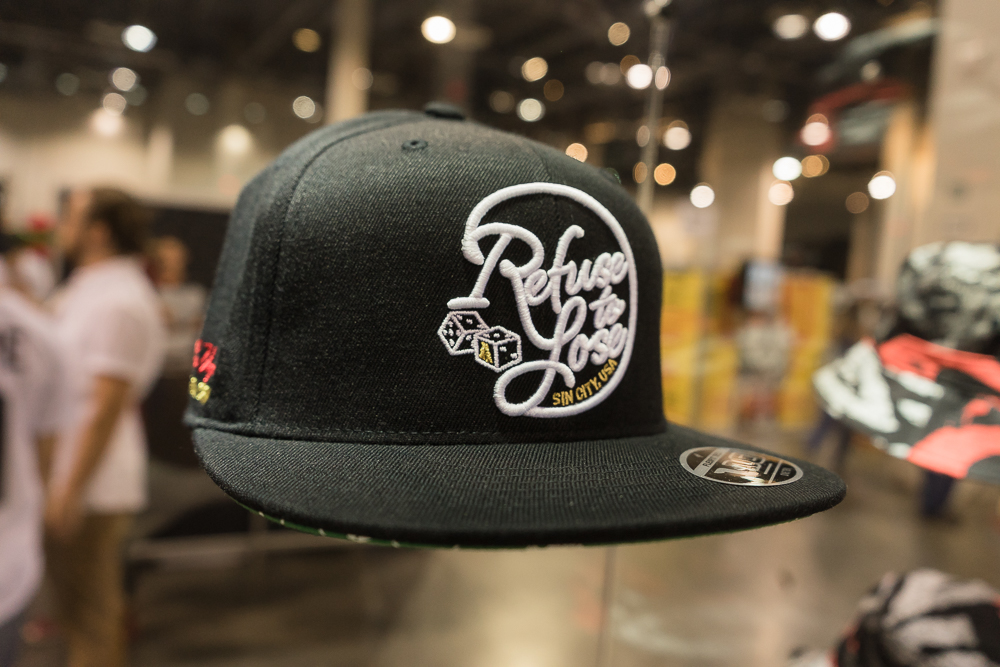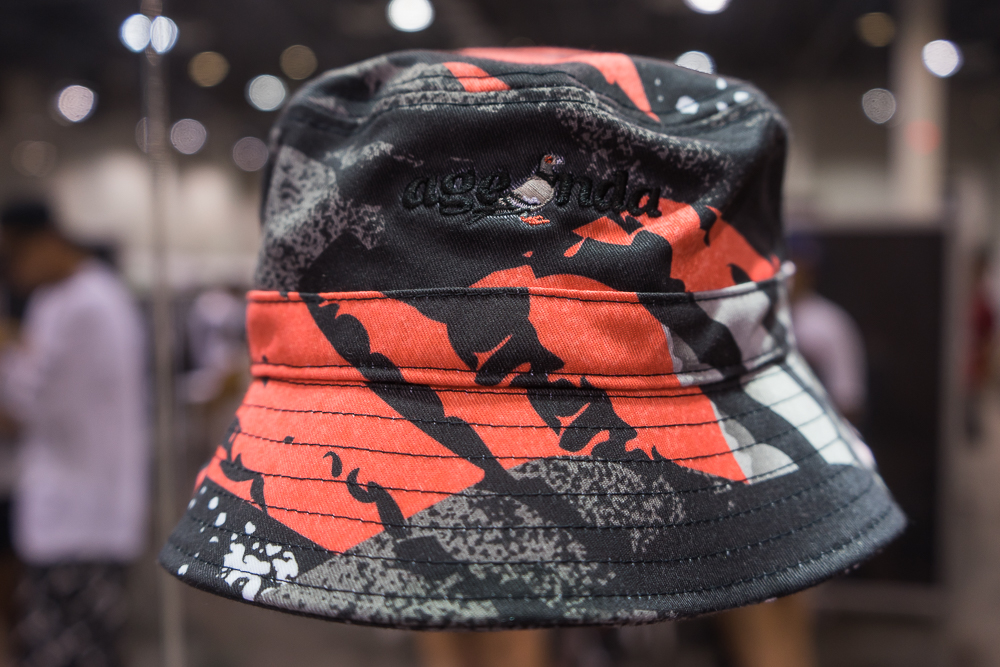 BSCMP provides a canvas for creative talents to showcase their work, while reflecting the core of Flexfit and giving back and embracing the lifestyle that encompasses the brand. As the official headwear for Agenda, Flexfit has collaborated with a few of Agenda's leading brands including Staple Design, Primitive, Crooks and Castles, and Agenda. This marked the 20th headwear collaboration with Agenda's brands.
"We created a high end fashion-style lounge and product display concept to showcase our exclusive show edition hats. Streetwear is becoming more mainstream. We carried that a bit further to communicate and visualize the high-end streetwear look." – Andy Song, creative director of Flexfit / BSCMP
::
Uppercut Deluxe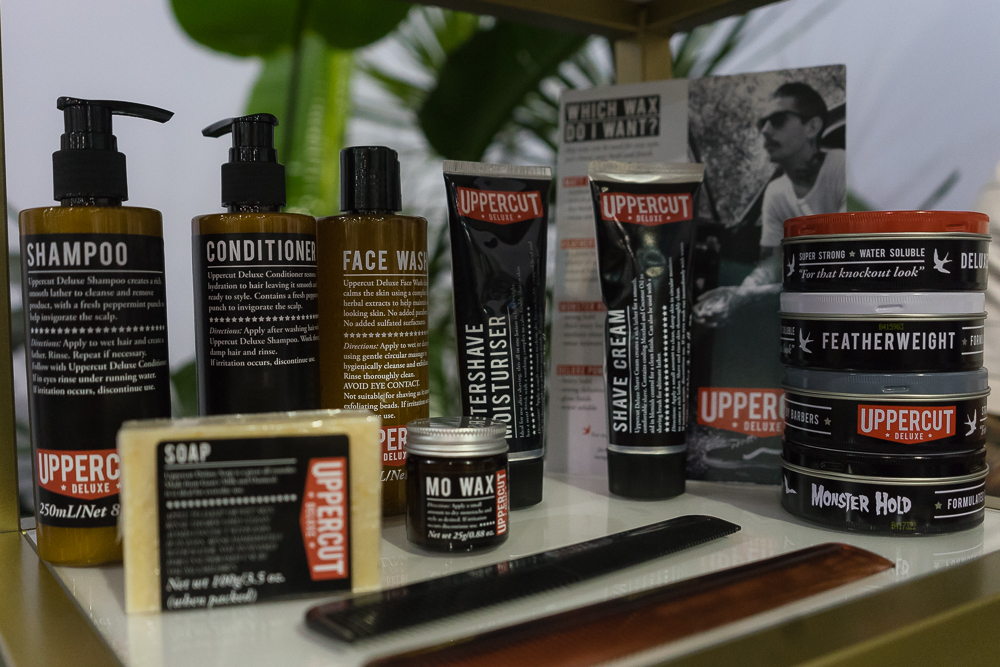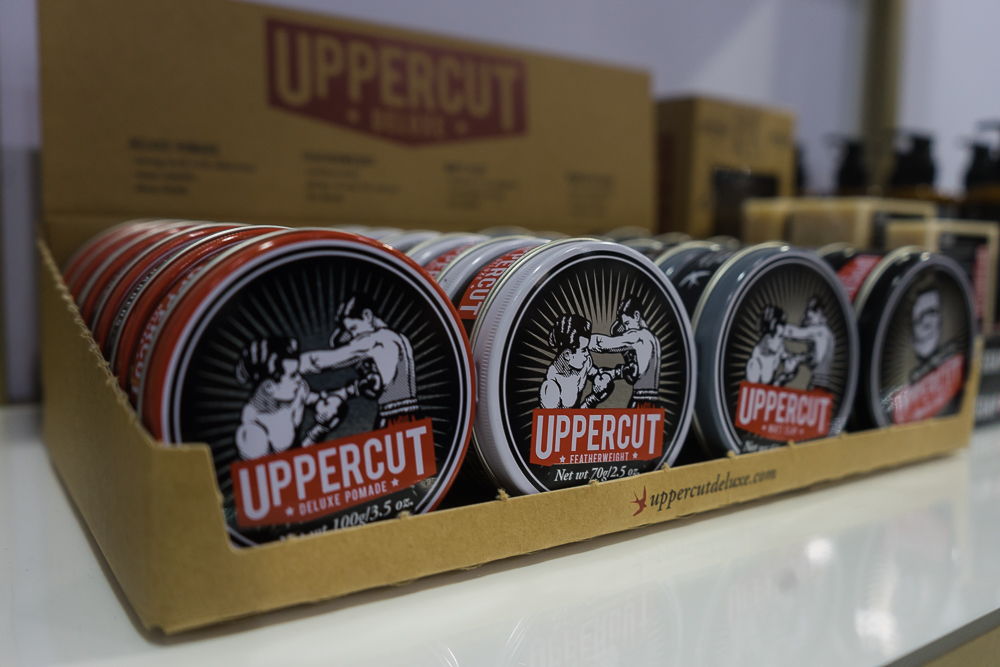 Aside from the collections of new fashion offerings and accessories, grooming products were on display including my personal favorite, Uppercut Deluxe. Their pomade keeps my hair in place on the daily. I admit I've only tried this one product of theirs, but the new line of shampoo, conditioner, moisturizer, and face wash have me intrigued.
"Our brand grew from our founders' desire to create quality products that reflected their skating and surfing lifestyles… It's not a "salon style" product that their wife, girlfriend, or mom is going to buy for them." – Dane, Uppercut Deluxe brand ambassador
::
Native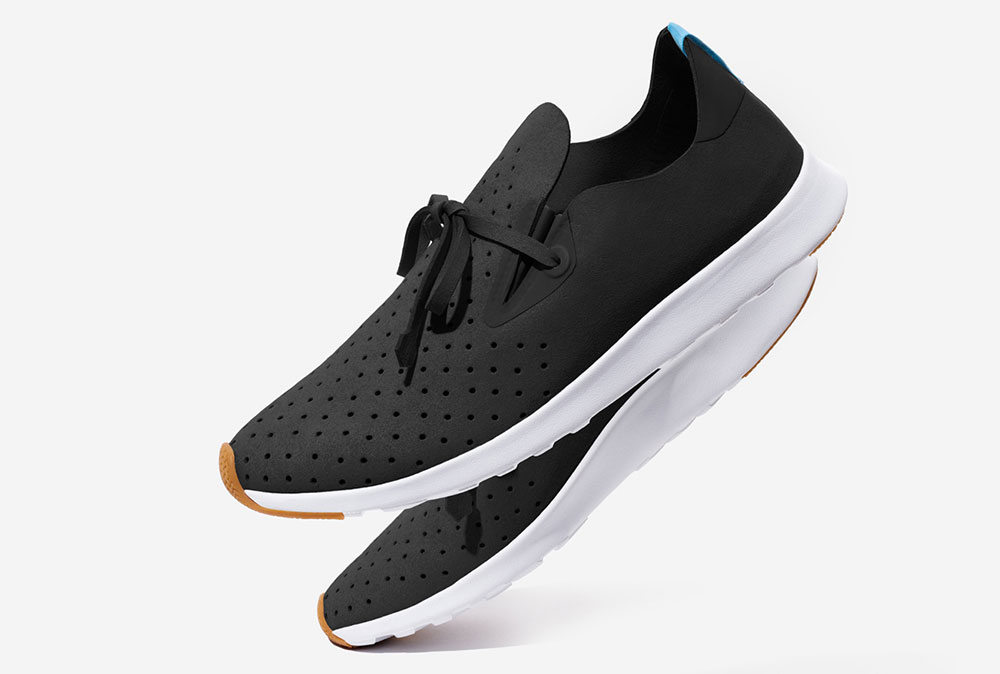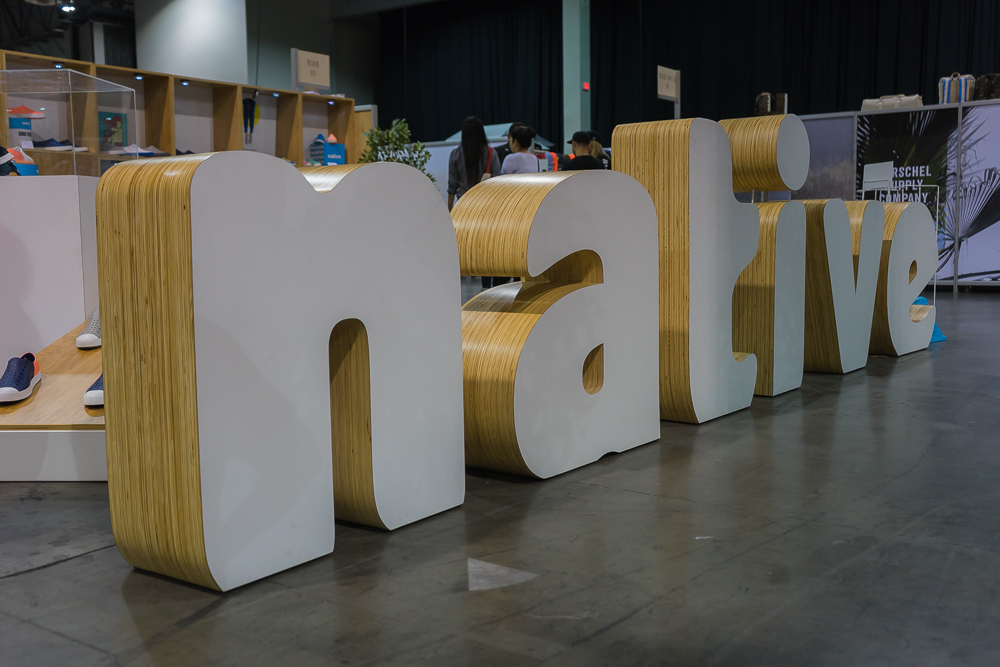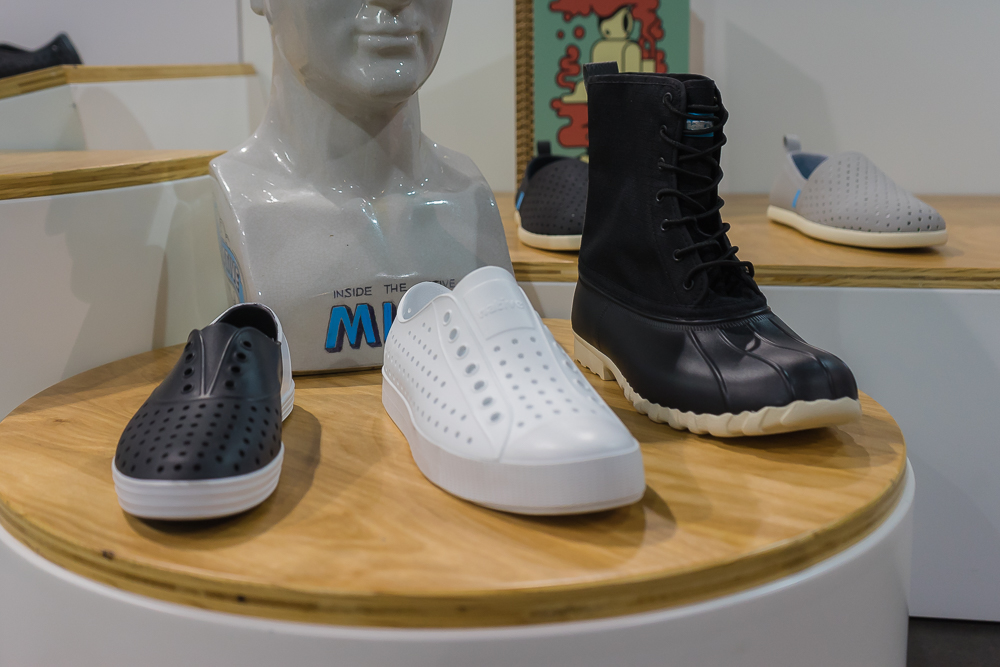 Native Shoes has been around for awhile now and mainly known for their classic silhouettes re-imagined in EVA and new material. With the release of the Apollo Moc, the company has taken a new direction with the design. I was given a pair of these "Future Classics" and must admit they are extremely comfortable, lightweight, and look great with just about anything.
"For the Apollo Moc, we took the iconic moccasin silhouette and re-imagined it using ultralite breathable micro fiber, single piece pattern, no-sew welded construction, and a 3-piece blown EVA outsole. This ideology will help Native in the future by keeping us in the present. We don't want to be stuck in the 'good ole days' nor do we want to be obsessing about the future. Future Classic lets us enjoy the past and the future in equal measure." – Mark Ganior, Creative Director of Native
::
Athletic Recon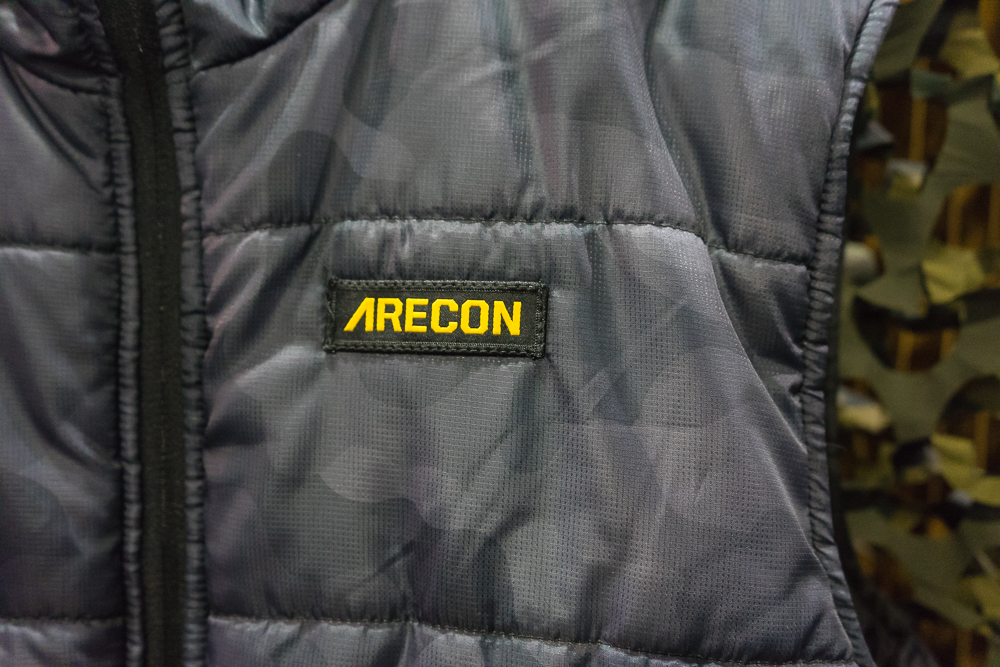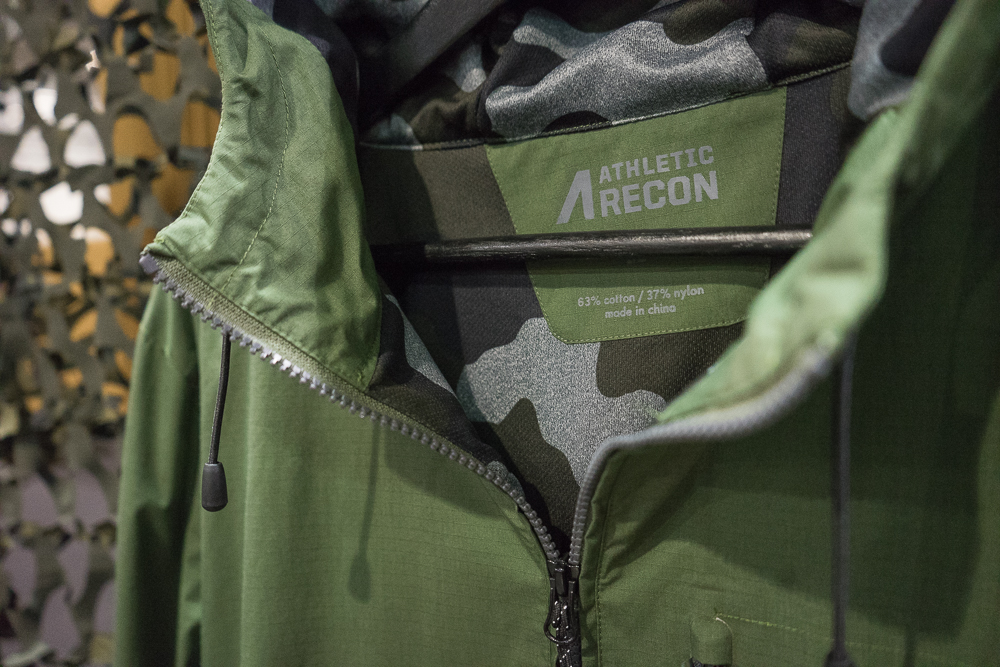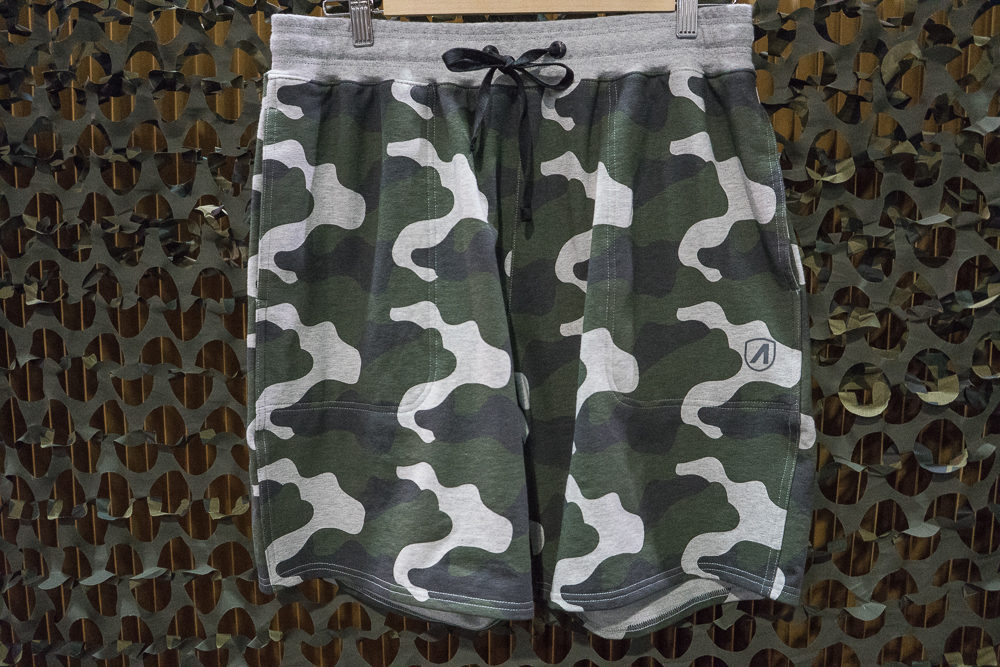 Years ago, I used to participate in Crossfit workouts. The key word is "used" to. Back then, I had the thought that it would be great to have athletic performance gear that not only functioned well, but also looked good. Most performance gear serves its purpose of being "workout wear," but isn't necessarily something I would wear all day. I wanted apparel that I could wear before and after the workout without having the feeling of needing to change into regular clothes. When I first saw Athletic Recon at Agenda, I immediately knew that their products fit this gap between lifestyle apparel and performance gear.
"Founded in 2012 by Ryan Heuser, co-founder of Paul Frank, Athletic Recon is a men's athletic apparel line created by guys with roots in the clothing world who have a passion for endurance sports and overall fitness. The options for athletic apparel for guys have always been standardized with the mega brands in the sport world. The options for more stylish athletic apparel have been essentially non-existent. The mission is to create technical athletic apparel with a street fashion sensibility." – Tommy Love, Athletic Recon
Athletic Recon Website
Athletic Recon Instagram
::
TSOVET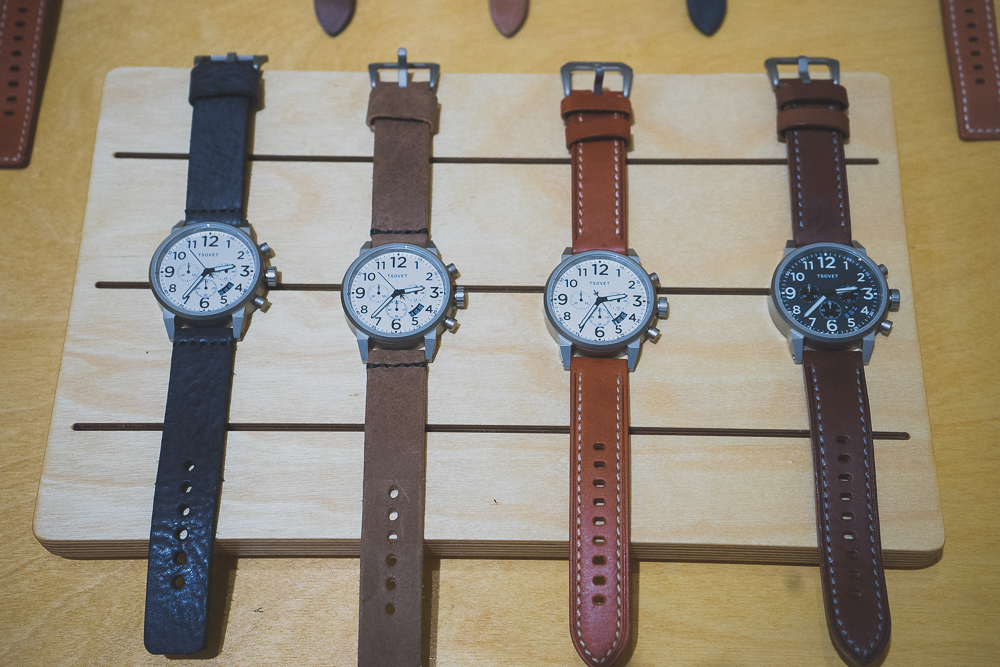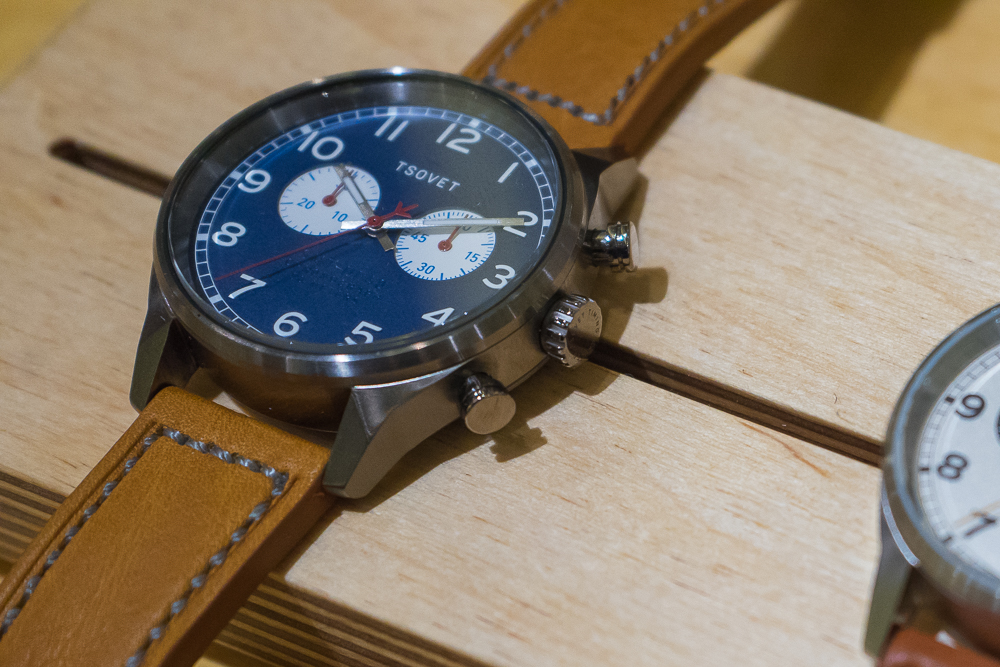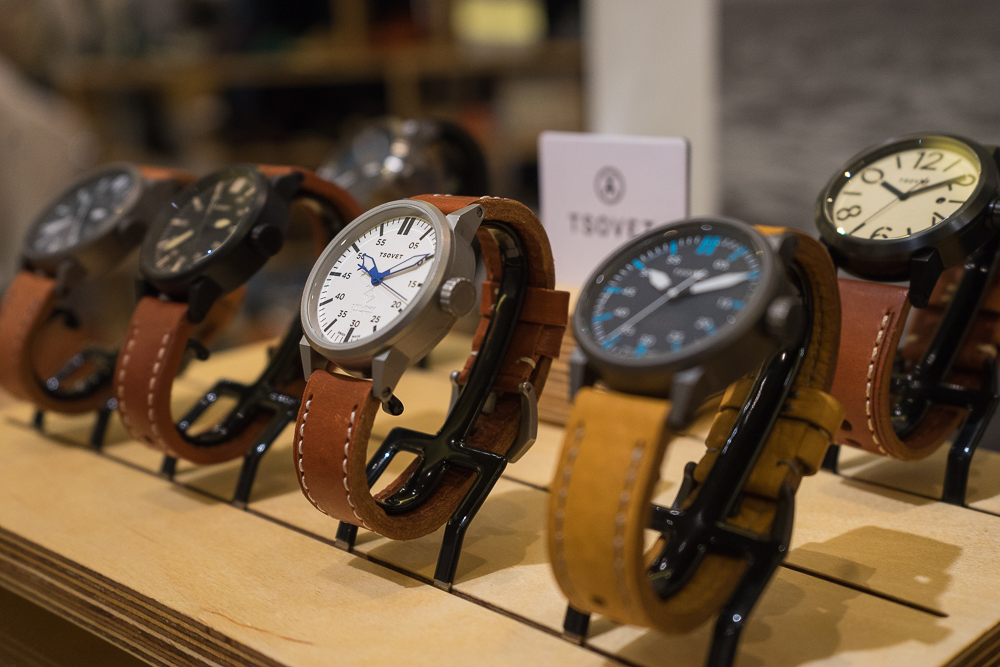 This Orange County-based timepiece company provides classic designs with a modern feel. Tsovet is one of those brands that I immediately gravitated towards when I first saw the products and branding. Just quality craftsmanship and style.
"We're obsessed by the details, so we started making watches that make a lasting impression. It is something we've been doing for a long time. We thrive on spending long days and sleepless nights thinking about every last detail in all aspects of our business. It's all about creating products that are committed to the truth; we live what we make and we make what we live." – Ryan Calvert, Tsovet
Tsovet Website 
Tsovet Instagram
::
Lexdray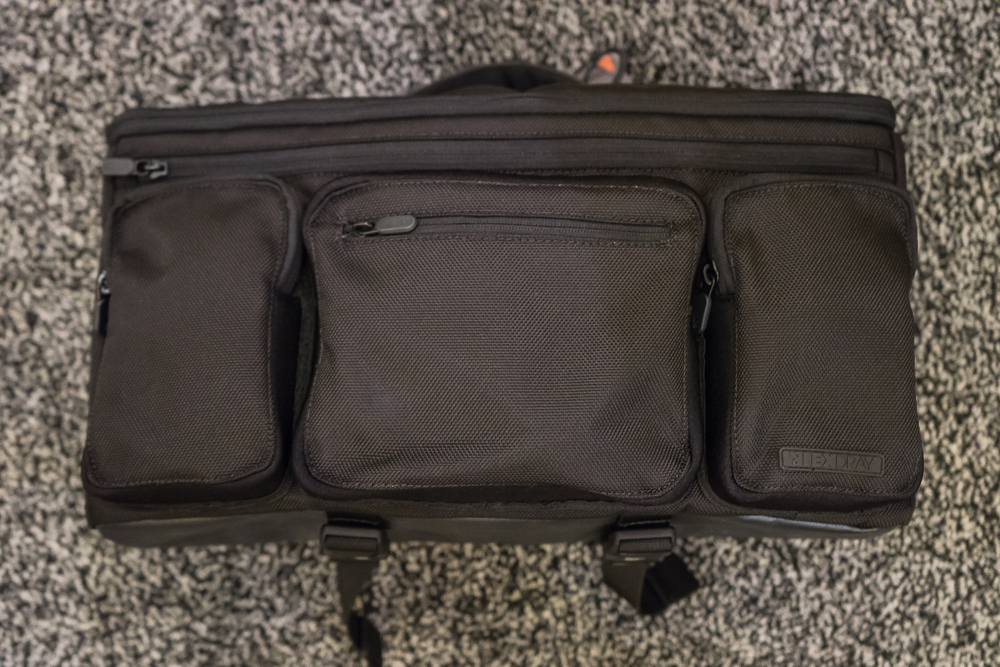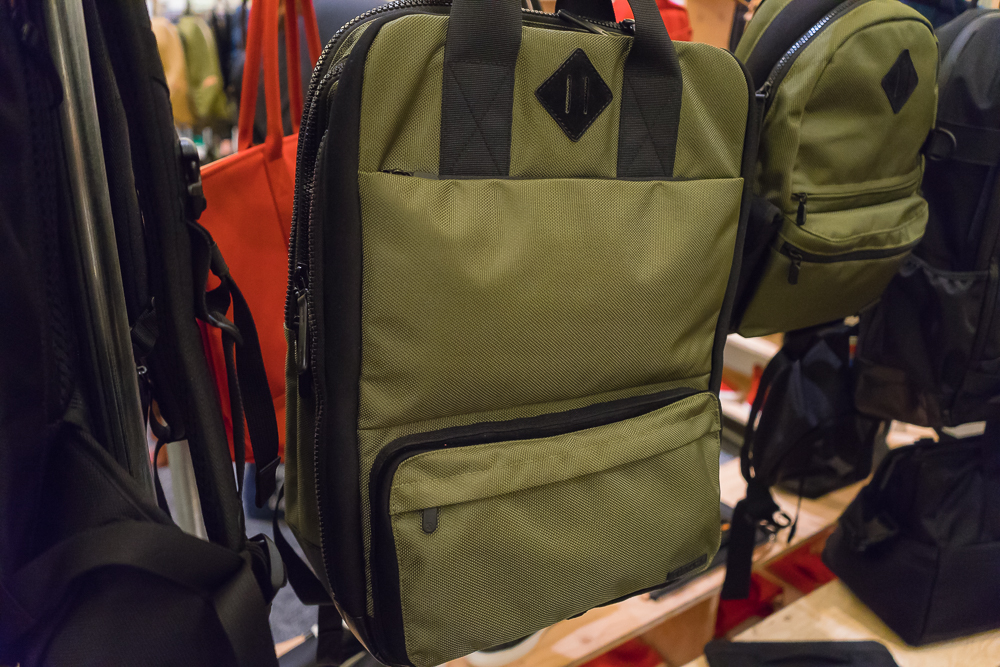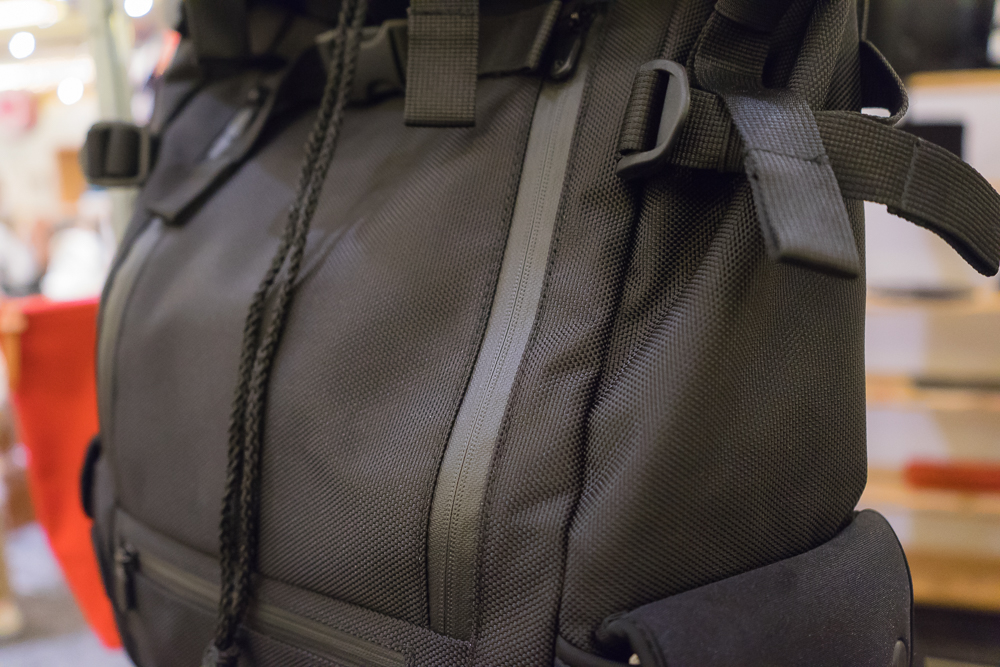 I have an affinity for quality goods and accessories. I have more bags than I need, but I still see bags and want to own them all. In terms of the complete package, Lexdray combines innovative designs, functionality, quality, and style in each of their products. They are on the top of my list when it comes to products that fit my needs and lifestyle. An assortment of new bags and cases were displayed from the hiking pack inspired Mont Blanc Pack, the overnight duffel, Beijing Duffel, and the DJ pack, Ibiza Pack.
"Lexdray creates understated yet sophisticated travel goods, designed to push the boundaries between function and fashion." – Alex Drayer, Lexdray
::
Tanner Goods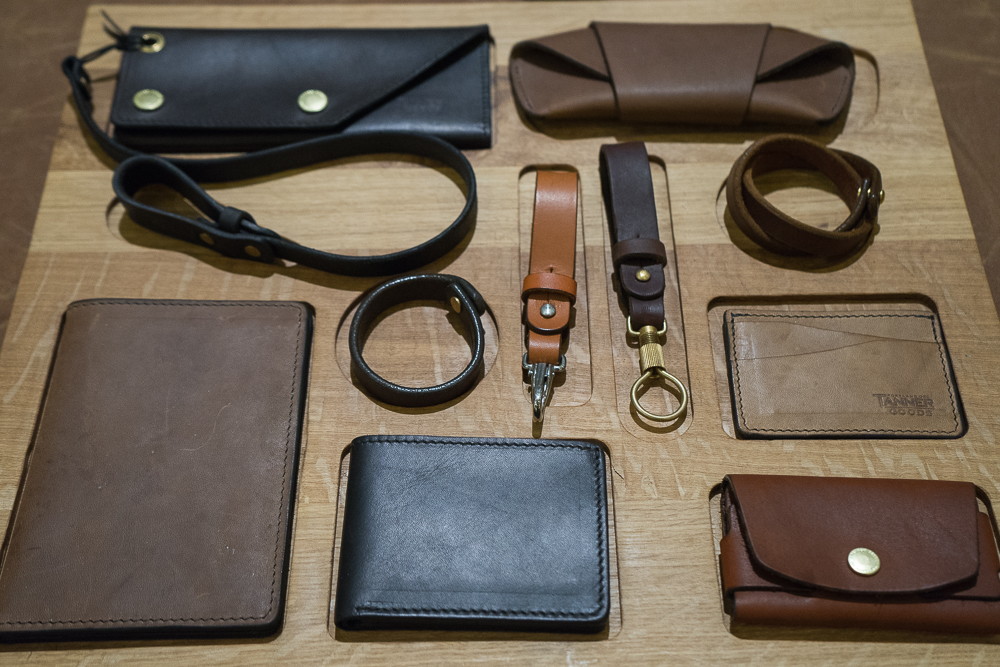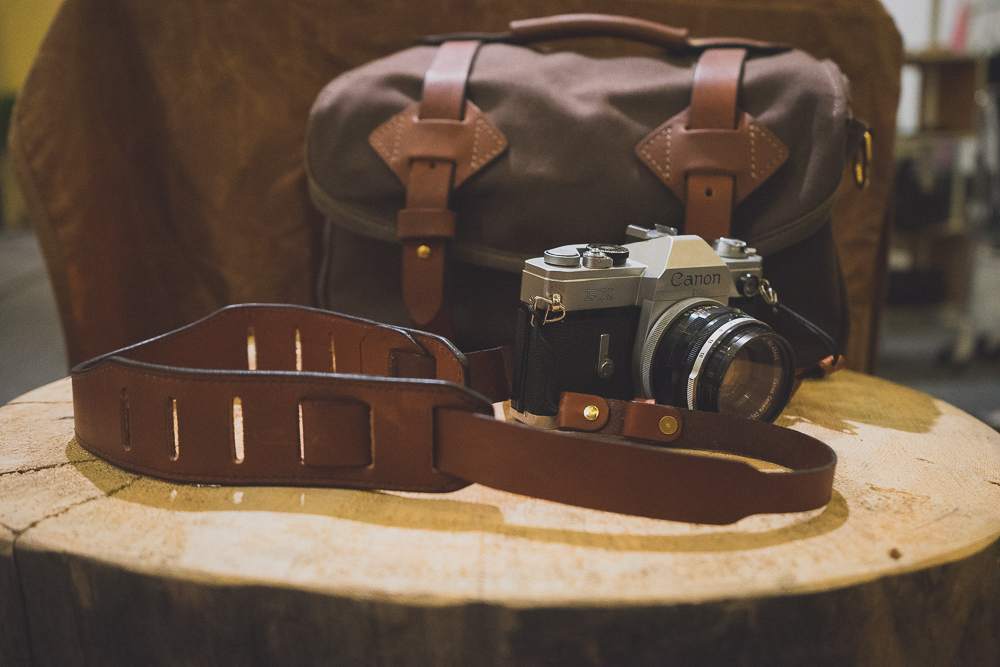 One of my favorite leather brands is Tanner Goods. Based out of Portland, OR, Tanner Goods provides well crafted quality accessories including wallets, keychains, and more. What specifically caught my eye was the new Field Camera Bag. At the show new colors and fabrics were showcased. The bag received a slight design tweak to the shoulder strap to be much simpler and more comfortable. Read Cullen's interview with Tanner Goods on TheHundreds.com here.
Tanner Goods Instagram
Tanner Goods Twitter
::
Incase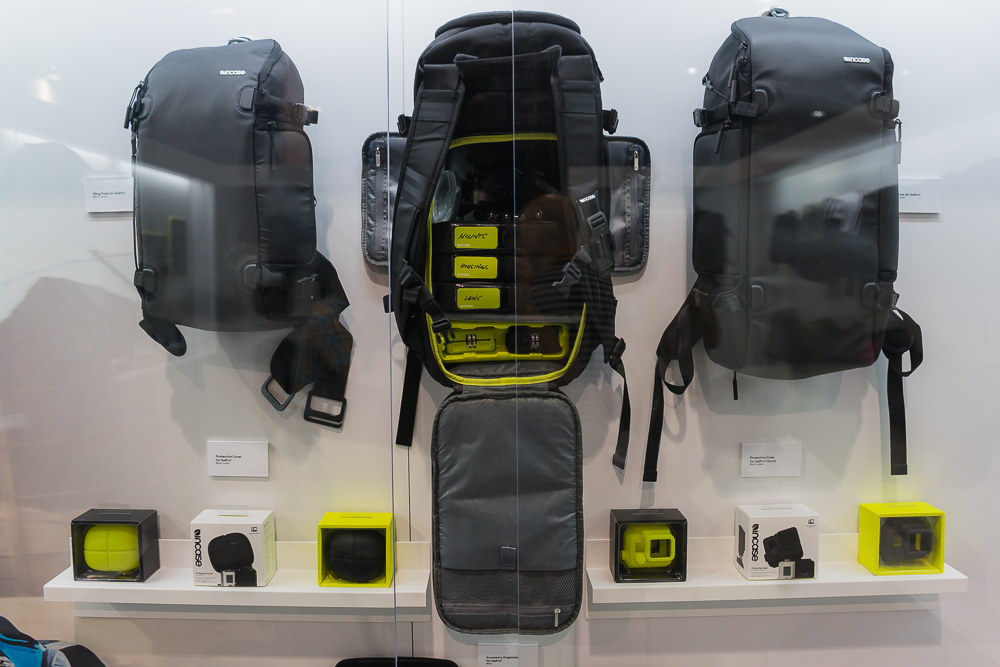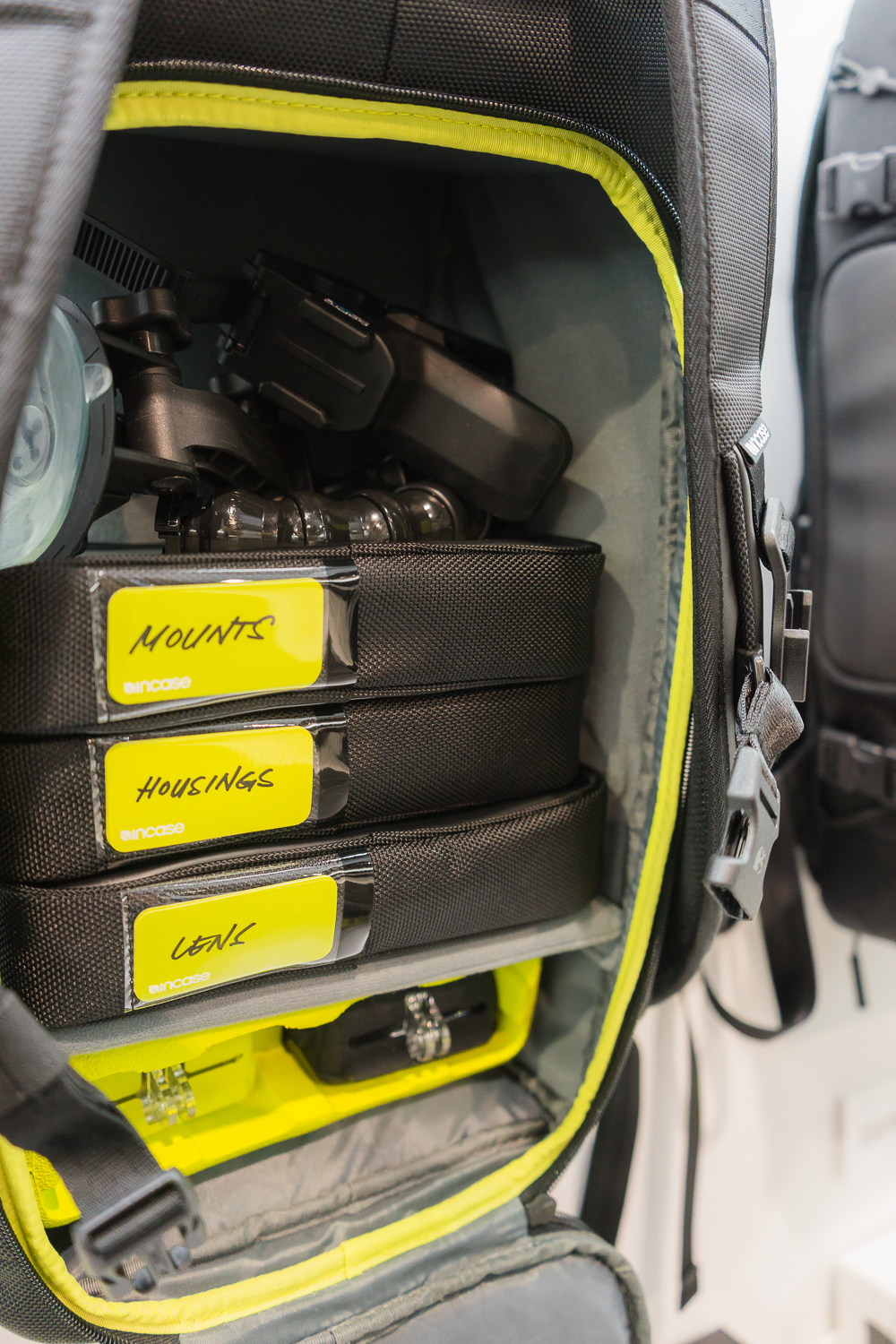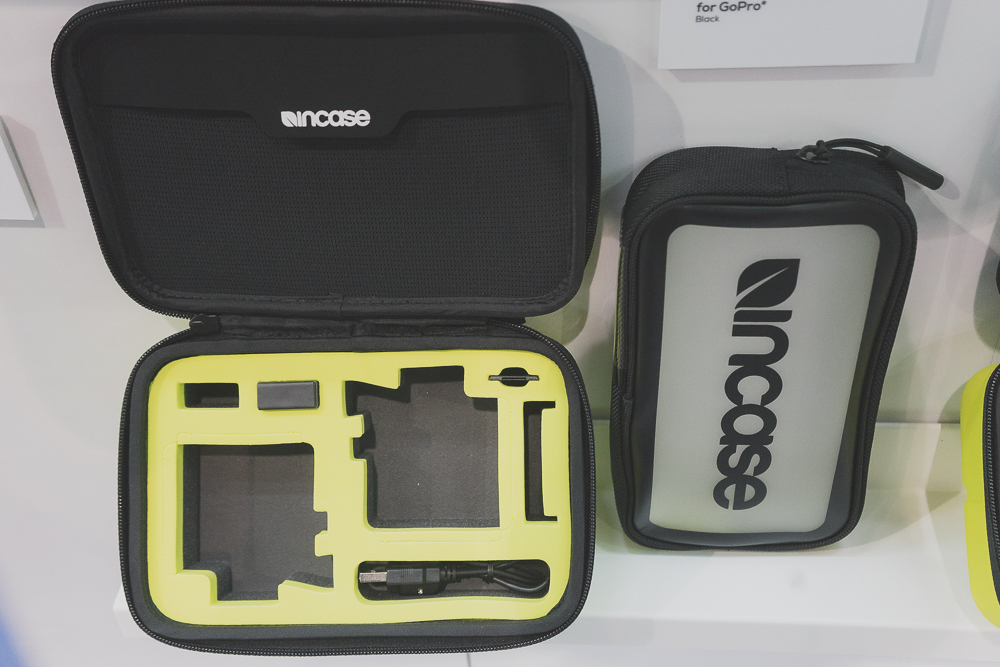 I've been a fan of Incase for several years. The designs of their bags have always stood out to me and the quality for the cost is always competitive. Simple and clean, the bags and accessories not only provide a stylish solution for carrying your daily essentials, but also the protection needed for your valuables. I own a couple Incase products to protect my work products including my camera and MacBook Pro. At Agenda, Incase introduced the new Action Camera Collection, that includes cases, bags, and accessories for GoPro cameras.
"Incase has always been out in front in the protection game and this capture devise category is growing so fast and shows no signs of stopping! With this first introduction, we're pushing to do what this brand does best – make the best designs and innovative protection with that Incase design touch. We're always pushing to make the user experience better, and that is evident from the feedback on this package. Your GoPro/action camera game just got a whole lot better." – Jennifer Macfarland, Director of Marketing Communications at Incase
::
Bellroy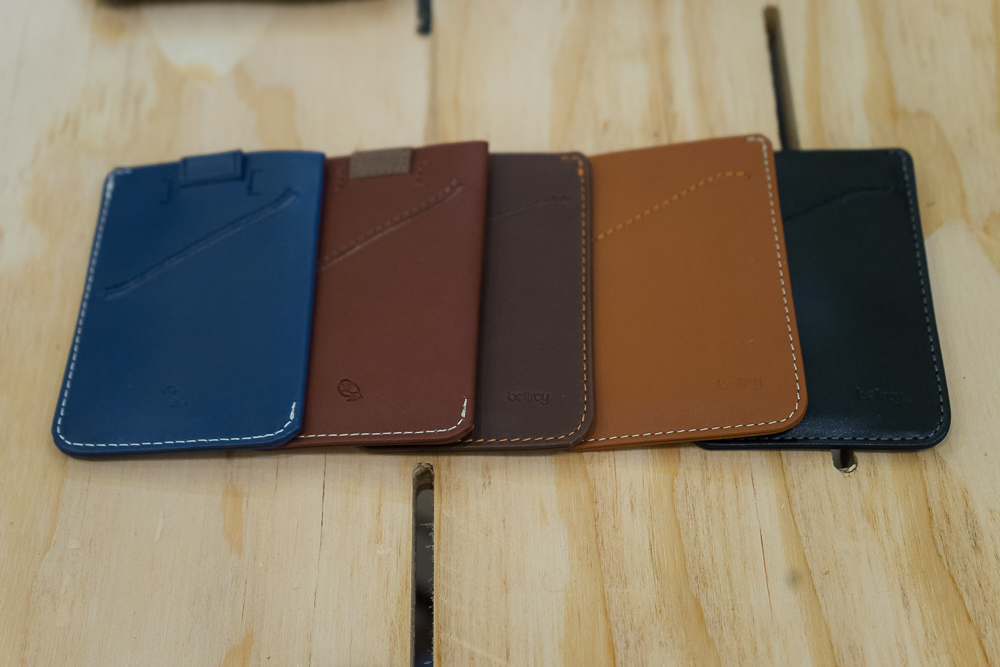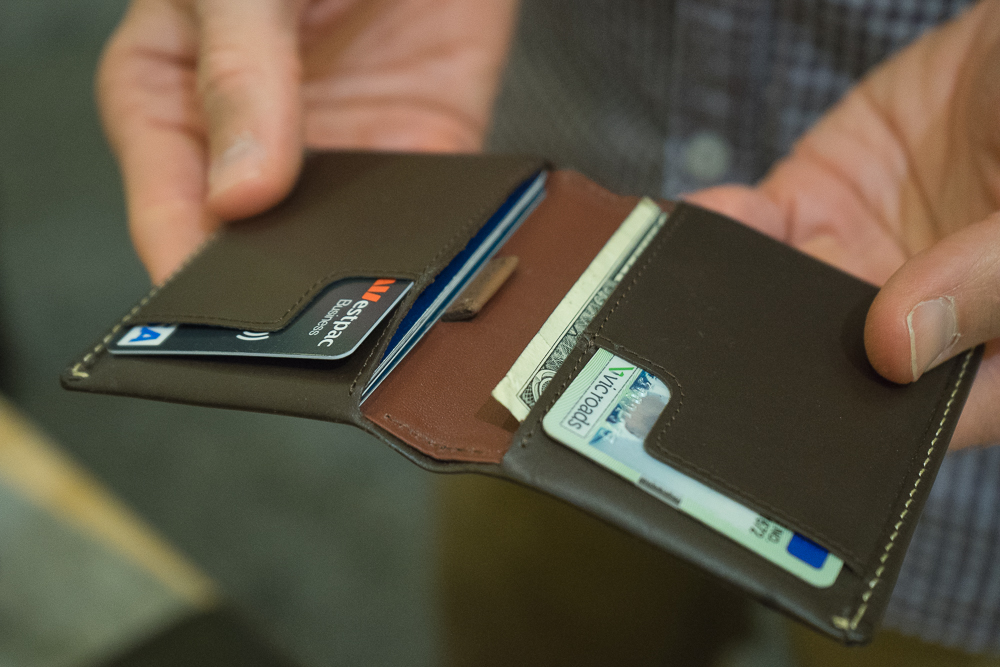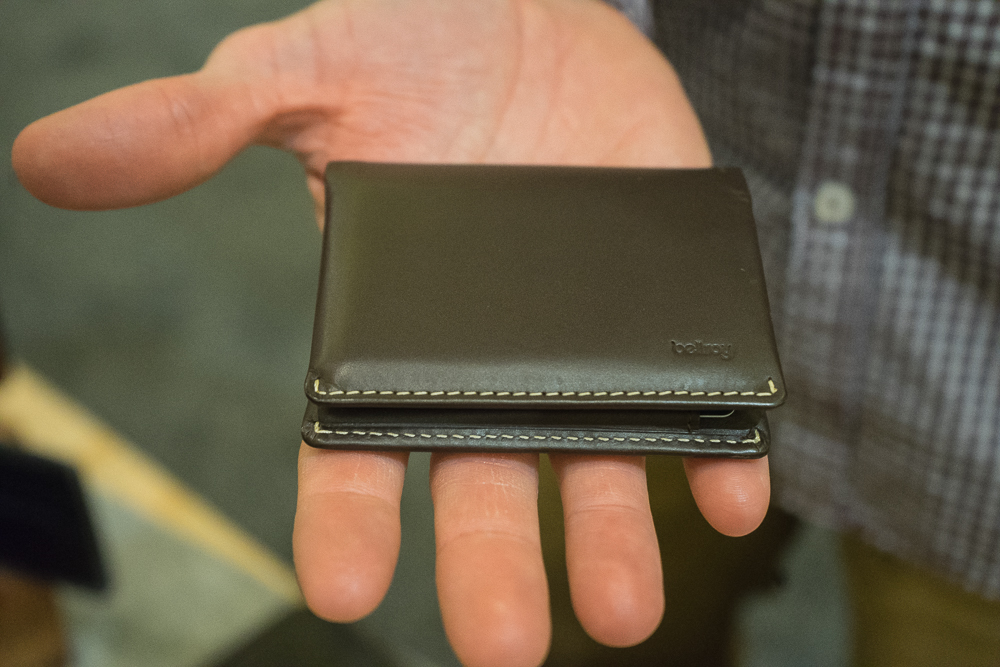 Bellroy is an Australian brand that provides mens accessories and goods. The products caught my eye for their versatility and function. The slim wallet offers a solution to the "Costanza" allowing for several cards, cash, and more to fit within a slimmer and more convenient wallet. Bellroy also featured a new "Elements" collection that uses all weather leathers and water resistant zippers.
"Capsule is a great show, we really feel at home here. Given the range of other brands showcasing here, it really gives us a positive vibe to be in such well-curated company." – Lincoln Eather, Bellroy
::
HEX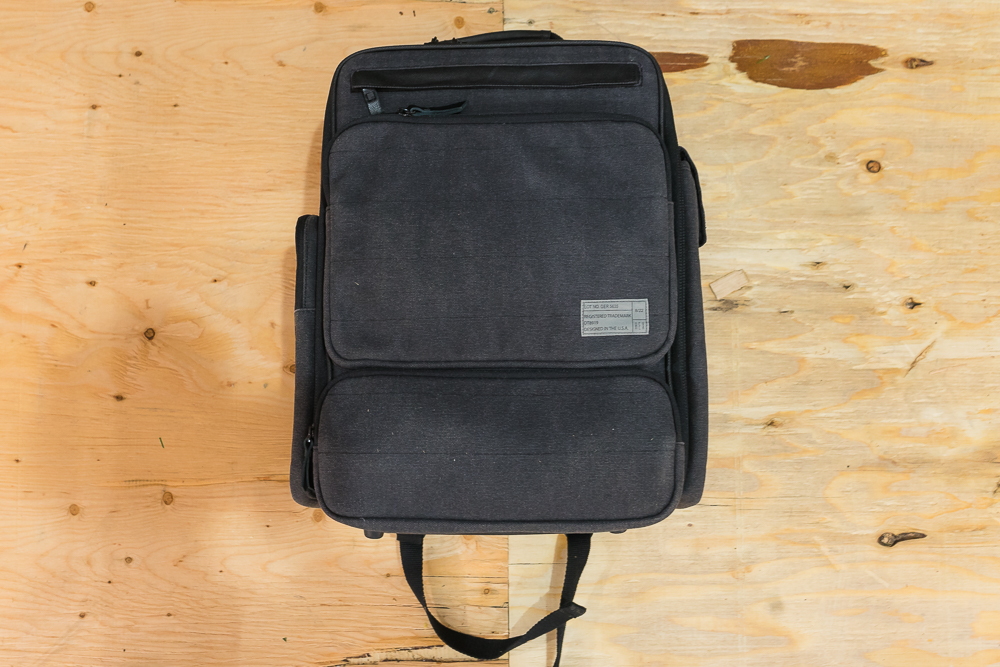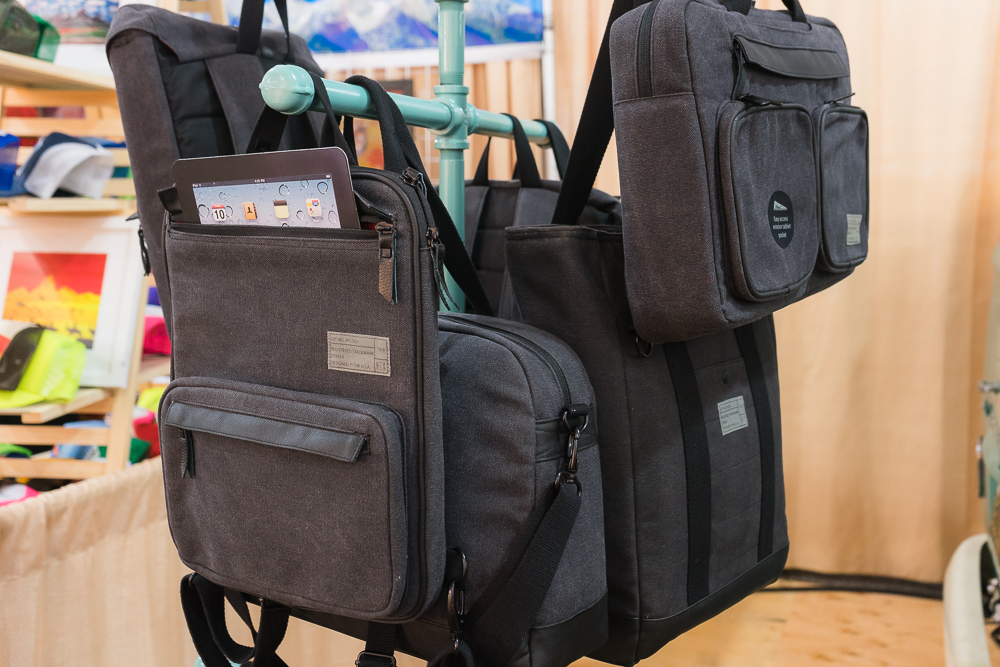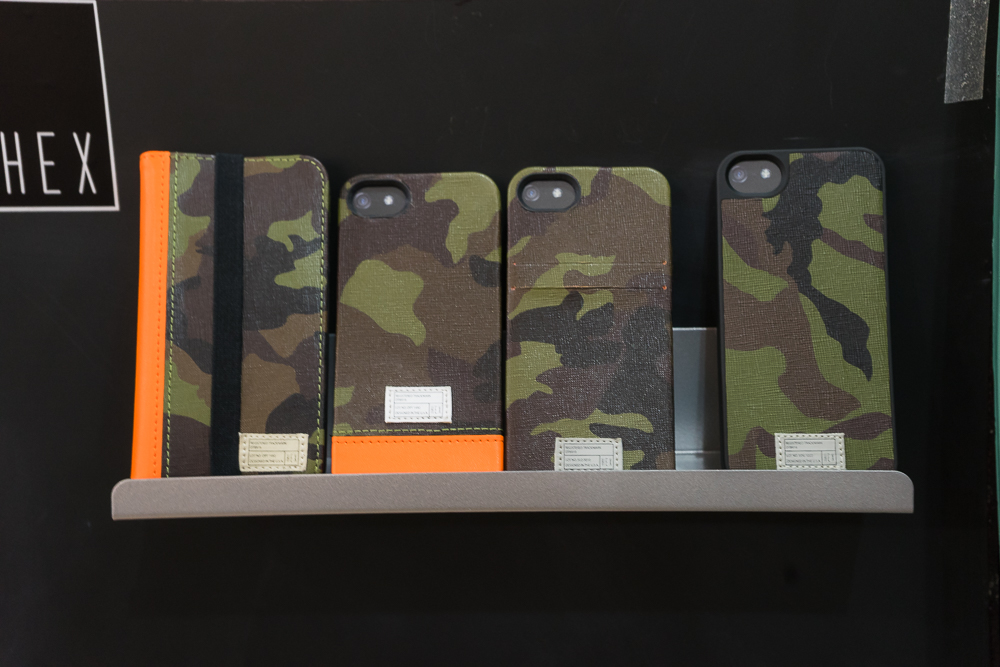 Hex is one of those brands that has great offerings for accessories from wallets to cell phone cases to bags of all shapes and sizes. Their supply camera gear bag caught my eye along with their line of travel bags.
"We were showing our Spring '15 collections at the show. For Spring, we were interested in continuing to innovate in our use of textiles while still providing superior performance. Hand feel and color story took prominent roles, as well as a desire to stay true to our modernist roots through clean lines and efficient design." – Trent Valladares, HEX
::
DSPTCH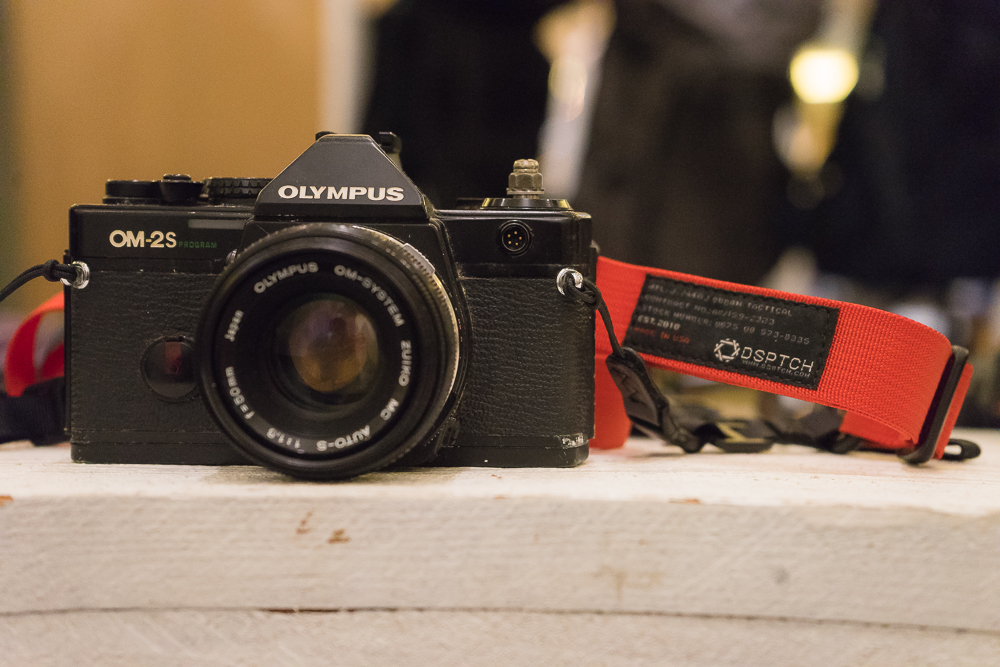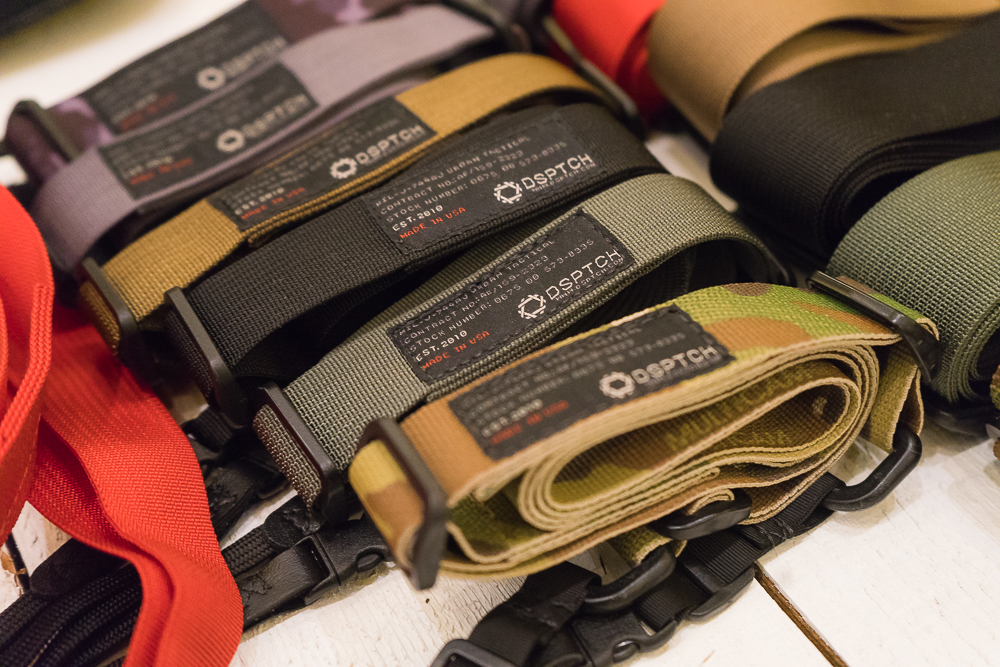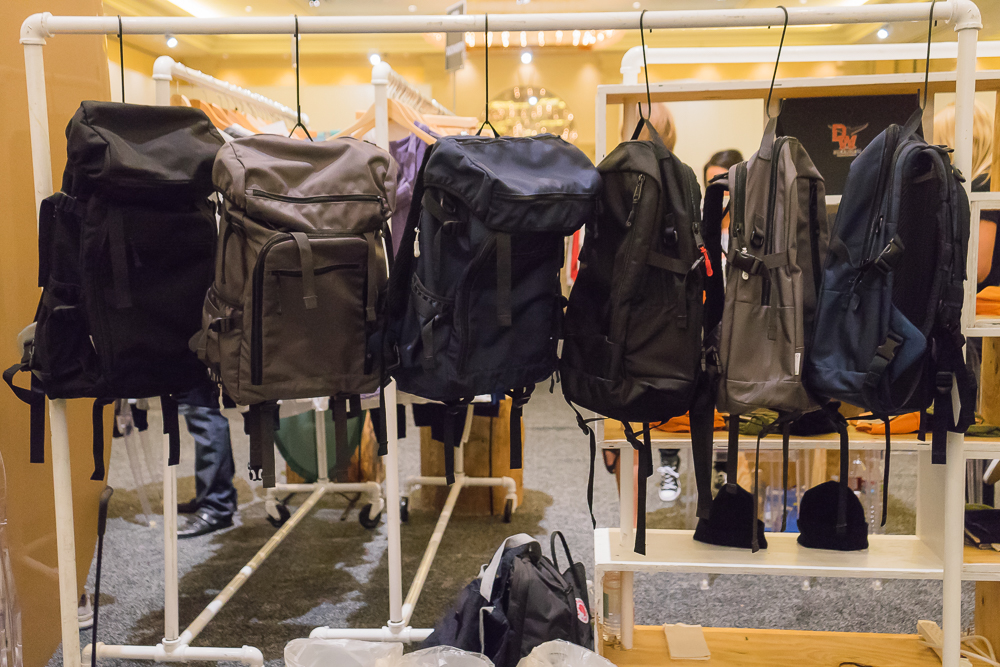 DSPTCH creates a bridge between functional photography accessories and lifestyle. They first caught my eye a couple years back with their line of camera straps. They have since expanded their offerings to include a collection of bags. The bags left a good first impression with their clean design and quality material. Expect a more in-depth look at this brand soon.
"The stuff we showed at Vegas was actually our Fall/Winter release that we just did last week. It's our first foray outside of black bags so my intent was for it to show how we're planning to expand and grow the line. We're trying to make timeless pieces that can be used for a variety of purposes. It's different because we don't try to fully commit to a certain trend just because it might be popular, we're really more interested in making items that will work in any season." – Richard Liu