As we enter June, it seems a good time to reflect on some of the best sneaker drops of the year so far. The Stan Smith hype of 2014 has faded from memory, only to be replaced by full-on Superstar fervor, as evidenced by a range of strong drops including the heavily marketed Pharell collaborations. In my previous roundup, I noted that adidas seemed constantly on the brink of ushering in big changes, and now, I would have to iterate that the Three Stripes have fully arrived, and the brand's momentum has arguably surpassed that of Nike's. I will always have love for the Swoosh, but I couldn't think of a single Nike drop that really stood out to me for this list. Artist collaborations have continued to propel the German sportswear brand above and beyond the competition. The first 6 months of 2015 also brought us the hilarious satire sneaker unboxing videos of Brad Hall, as well as Foot Locker's shoemojis.
2015 has brought a number of dope sandal and slide iterations. Suicoke has partnered with both hobo and Norse Projects to bring some super strong summertime products, while Nike's Air Rift also made an unprecedented return to great result. Additionally, Raised by Wolves' "FUCK OFF." slides constituted a viral hit. Let's begin.
::
PALACE PRO
Palace Skateboards basically has adidas wrapped around its little finger. With drops like the adidas Originals x Palace "Pro", adidas offers massive exposure in exchange for Palace's cool currency, for a mutually beneficial exchange. Aesthetically, the juxtaposition of a knitted upper against a gum sole is a thing of beauty.
Source: highsnobiety.com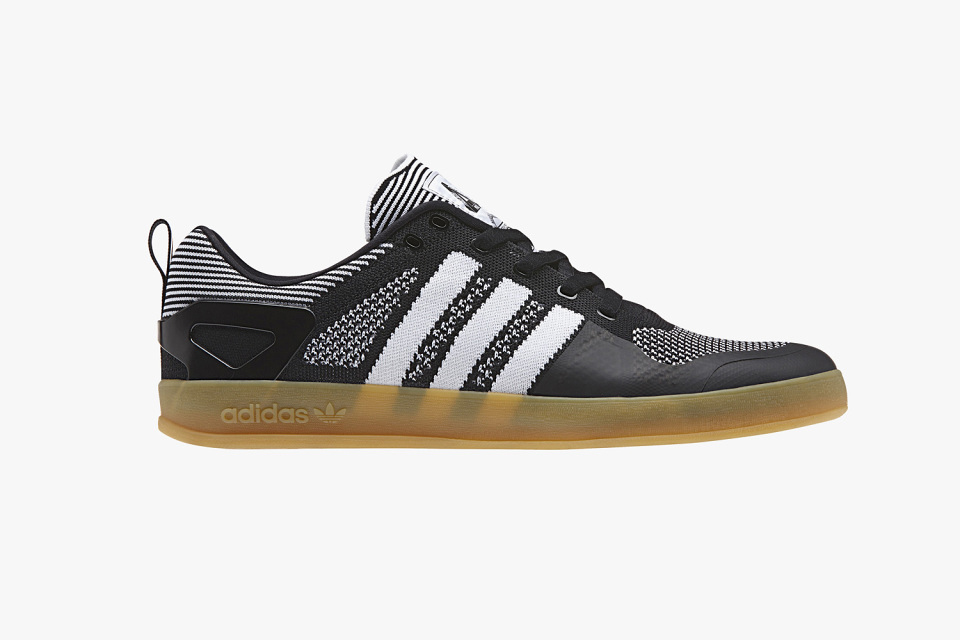 ADIDAS SUPERSTAR 10TH ANNIVERSARY X D-MOP
Given the amount of Superstar executions that have been churned out over the past few months, it becomes difficult for one particular edition to stand out above the rest. I had never heard of D-Mop before this drop, and it doesn't make much difference, to the colorway, which keeps things nice-and-easy through...
Source: solebox.com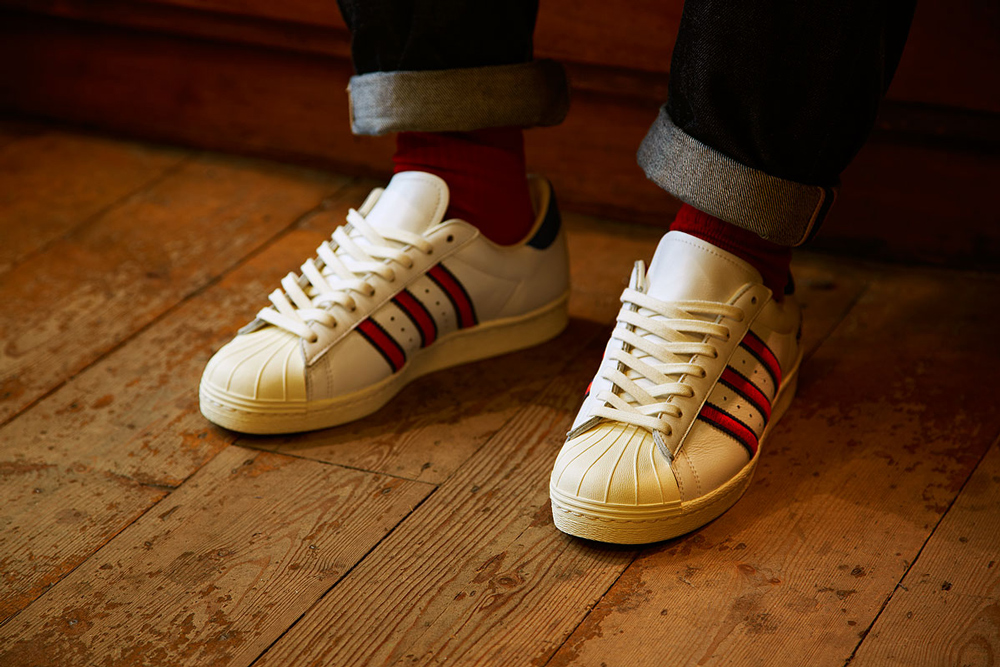 ADIDAS ULTRA BOOST
Before the Ultra Boost was the Energy Boost, which was my first encounter with Boost technology. While trying to avoid platitudes like "walking on air," Boost soles really are remarkably comfortable. The Ultra Boost is a great culmination of everything that adidas has been working on, and when Kanye was seen wearing the all-white colorway, pandemonium ensued amongst sneakerheads.
Source: solecollector.com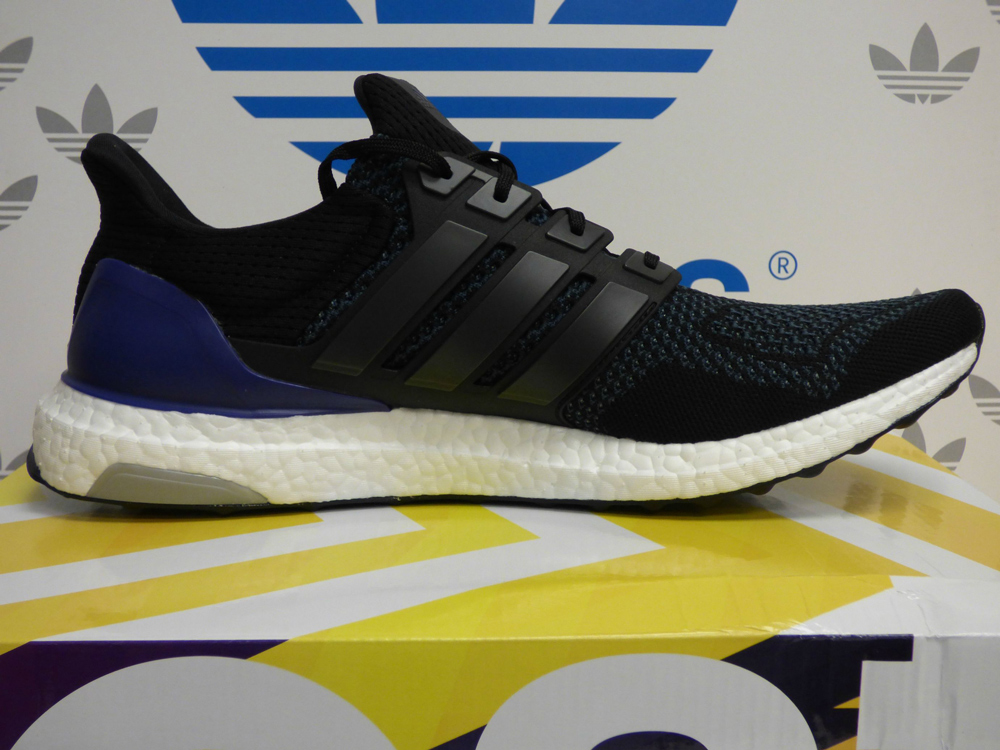 PEOPLE FOOTWEAR STANLEY KNIT "ALL WHITE" KITH EXCLUSIVE
This is the comfiest shoe I've worn all year. Constructed via a digital 3D printing process, it's hard to imagine a better article of summer footwear. This all-white edition was a special-make-up alongside KITH, and surprisingly sizes are still in stock.
Source: highsnobiety.com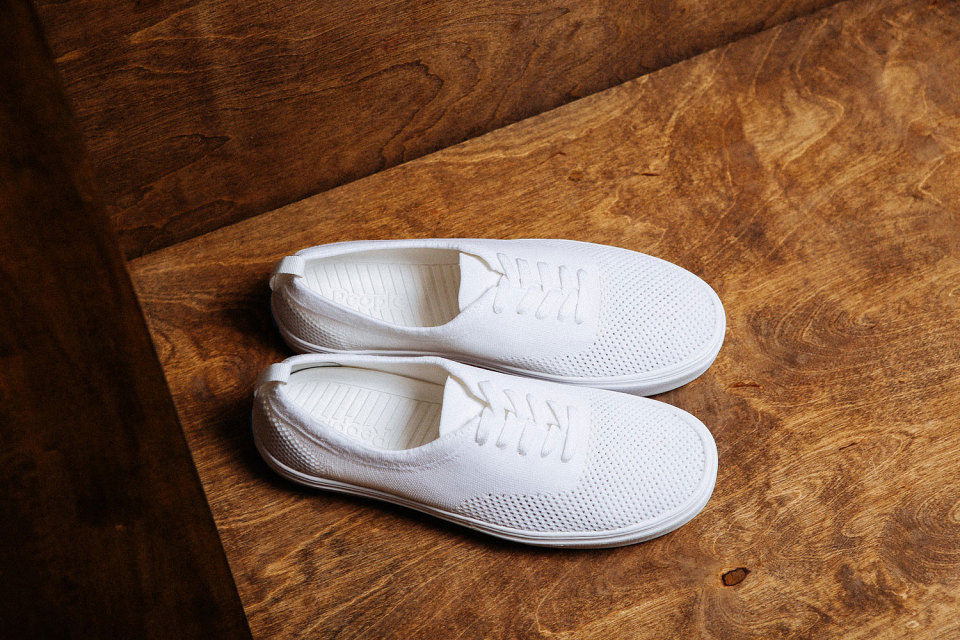 24 KILATES X DIADORA N.9000 "TORO"
Diadora's brand posture isn't aimed at desperately staying neck-and-neck with the bigger names, but in some ways this only makes the Italian athletics brand even more appealing. This Toro execution alongside Spanish retailer 24 Kilates had some of the craziest details, including a calf hair upper, while the production run was limited to 300 pairs.
Source: highsnobiety.com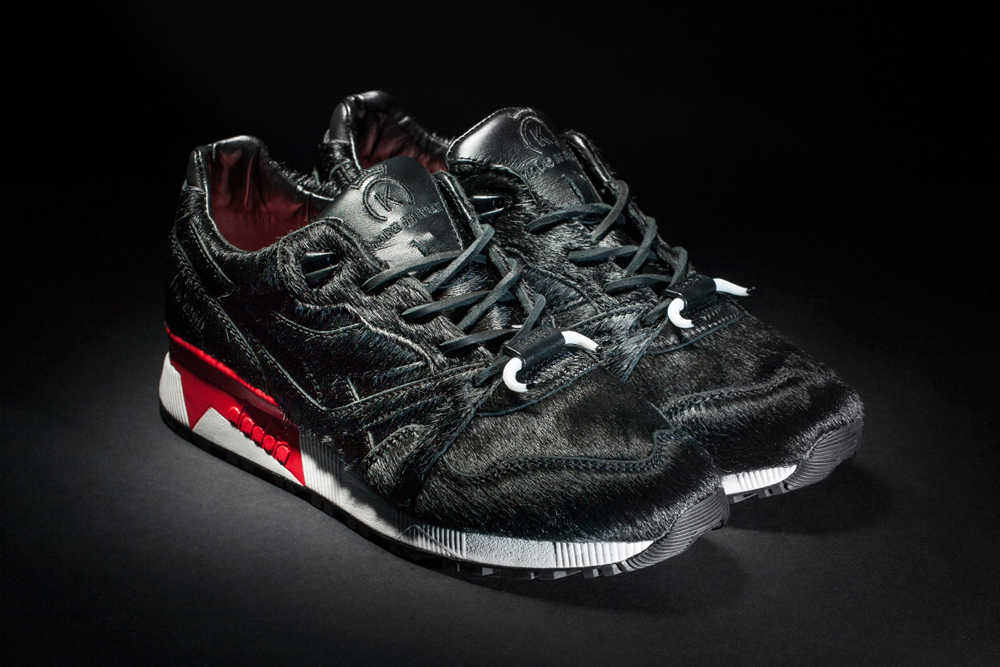 FILLING PIECES LOW-TOP TRANSFORMED
I was already a fan of the Filling Pieces Low-Top silhouette for the exaggerated tongue, which wonderfully broke up the silhouette in an unexpected way. The Low-Top Transformed constituted a definite improvement through the added heel detail, while the "Peach" colorway added strength upon strength.
Source: sneakerfreaker.com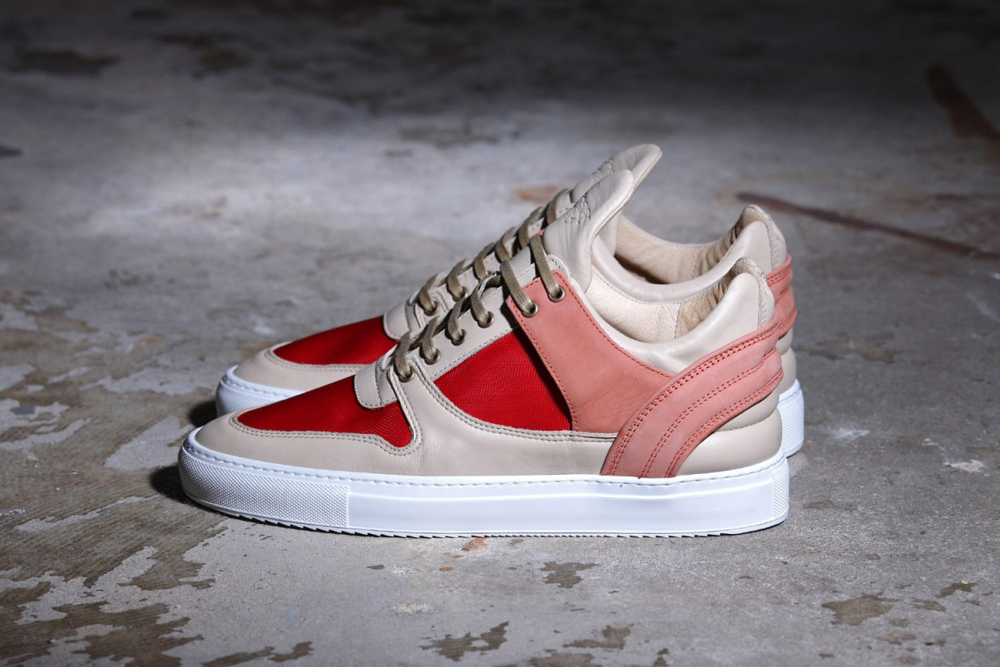 SUPREME X WHITE CASTLE X VANS
Supreme's criteria for picking collaborative partners is sometimes difficult to dissect, but few would dare to question the fact that the White Castle pack just seemed to work. It was eclectic enough of a choice to remain interesting but not blithely so, and frankly the collaboration ventured into territory that other brands would steer clear of.
Source: highsnobiety.com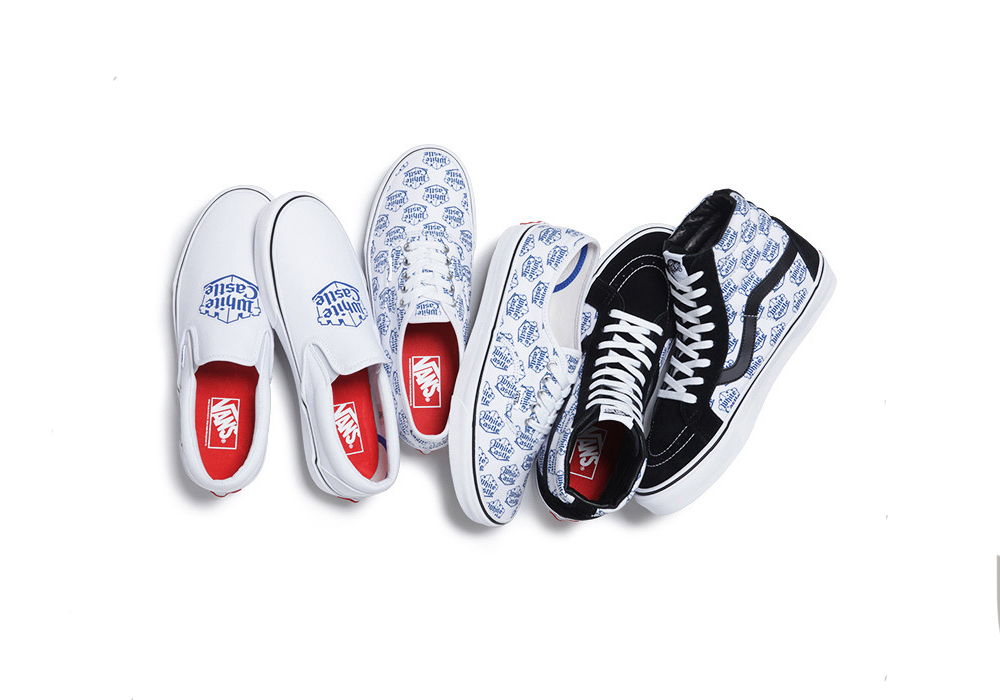 ADIDAS ORIGINALS EQT RACER "SOLAR ORANGE"
This is the iconic adidas EQT on vacation. Lateral ventilation holes and mesh compoents flesh out this logical continuation in the EQT lineage, while adidas dropped the sneaker in a fresh "Solar Orange" colorway just in time for summer.
Source: kicksonfire.com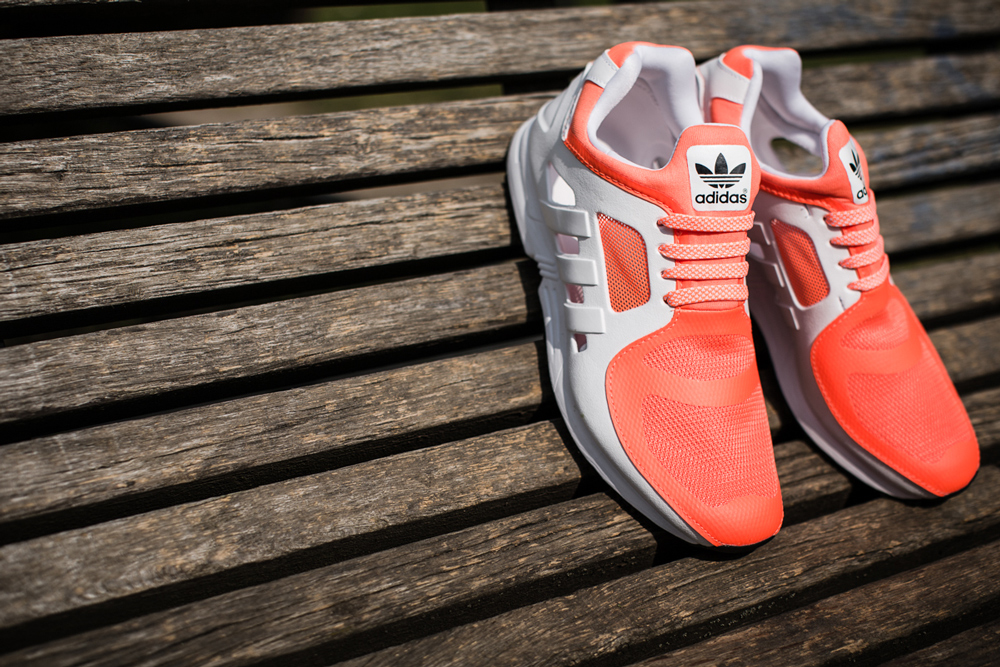 COMMONWEALTH X ASICS GEL LYTE V "DA VINCI"
The Asics Gel-Lyte V "Da Vinci" from American retailer Commonwealth boasted one of the highest re-sell values of any sneaker so far this year. Kitted out in muted brown and blue panels, the sneaker is inspired by da Vinci's famous sketches and schematics. It's still slightly a puzzle to me why the sneaker was received so positively, maybe it struck a chord with those grown-up sneakerheads due to the more "sophisticated" references and execution, nonetheless this was a big one for the first half of 2015.
Source: complex.com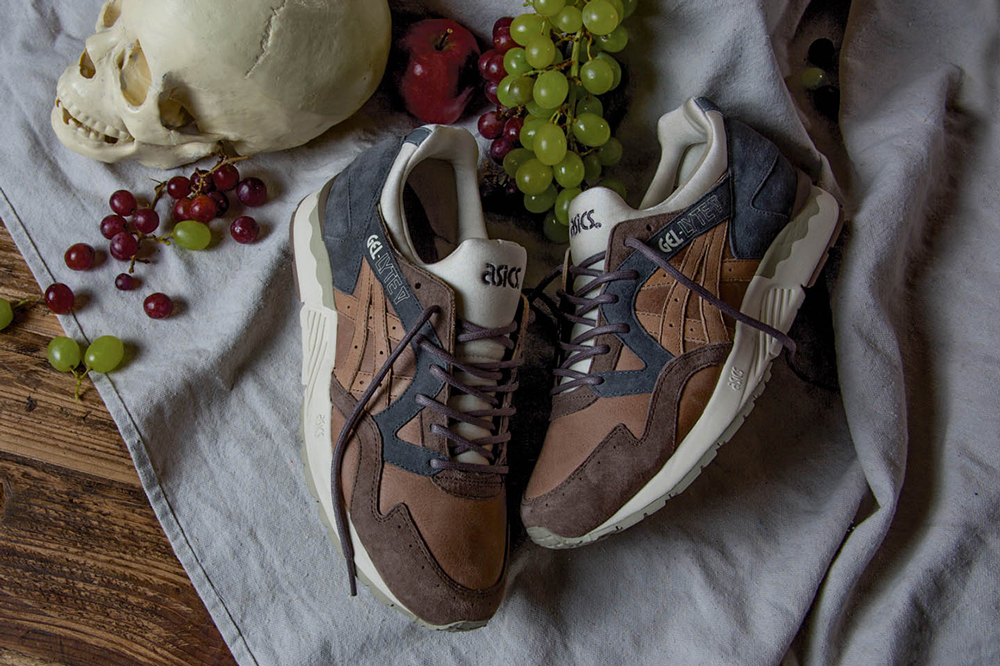 NEEDLES BY NEPENTHES "ASYMMETRIC SNEAKERS"
Modeled after the classic form of Converse's Chuck Taylor, the Asymmetric Sneaker from Nepenthes in-house label Needles is dyed with sulfur, imbuing each shoe with a uniquely vivid colorway. I love the tennis shoe silhouette, and with so many different interpretations of the timeless silhouette these days, Nepenthes' version easily stands out from the pack.
Source: selectism.com