We are deeply saddened to share the news of our beautiful friend's passing. There aren't words to describe the loss of light and talent that burned so brightly in our dear friend Stevie Ryan. She will be remembered for her candidness, huge heart, and humor that brought joy to so many.
— Bobby Hundreds (@bobbyhundreds) July 3, 2017
Stevie really had the biggest heart. She was so funny. As a comedian, actress, writer, mental health advocate, and more (too many talents to count), she was one of Youtube and social media's early pioneers, a web super-personality that paved the way for the Internet stars of today. She made things happen. She taught herself how to shoot and edit films, researching the medium meticulously (she was obsessed silent films), crafting scripts for herself. More recently, she had a podcast called Mentally Ch(ill), where she opened herself up to be honest, vulnerable, and real about her struggles with depression. Her tenacious spirit captured the hearts of so many.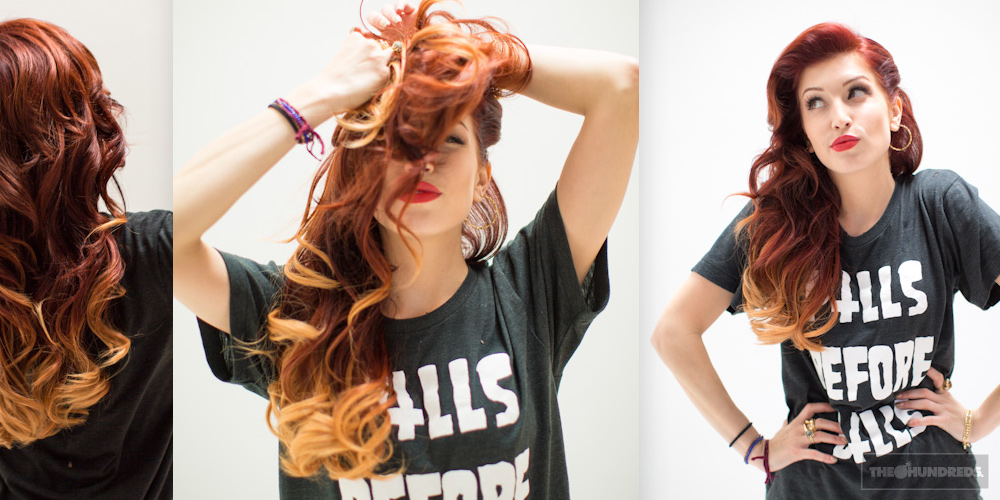 Stevie graced the cover of The Hundreds Magazine in 2013 (read her interview on issuu.com here). In it, she shared stories of her relentless hustle that led to stardom and talked about her transition from web to TV—she starred in her own VH1 series called Stevie TV. In our interview, she says, "I really want to do so much. I'm going to stay on my grind, keep growing and evolving as much as possible."
We miss you and we love you, Stevie. Thank you for letting us be a part of your life.
***
If you or someone you know is contemplating suicide or in need of emotional support, please, please reach out to the National Suicide Prevention Lifeline at 1-800-273-8255. It really does get better.