If you're dialed into the world of hip-hop production, then you know February is the month of J Dilla. The famed Detroit producer's birth and death both happened in this month and every year, Dilla heads pay tribute with covers, artwork, mixes, and articles. As we leave February though, we should pay tribute to another producer who revolutionized his regional hip-hop scene and continues to inspire those in the craft. February 26th marked the seven-year anniversary of Nujabes's (birth name Seba Jun) passing and we need his uplifting sound now more than ever.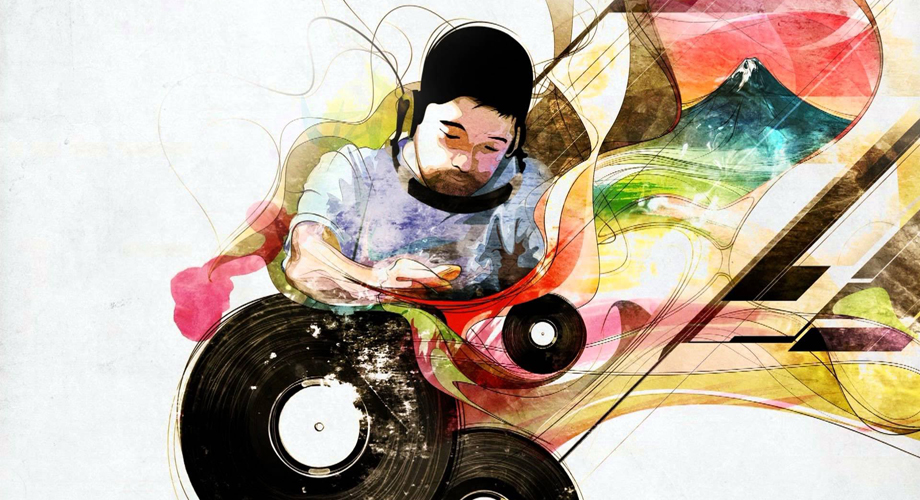 In the current state of geopolitical unrest, music is one of the few unifying realities. Nujabes's music has a special power in that regard—his melodies communicate a sense of acceptance, positivity, and love. He would cut somber jazz pieces about loss, hurt, and anguish and use them to make sonic crystals that reflect the light of his message. I've been revisiting his catalogue and put together a list of essentials so we can remember his legacy. Set aside time this afternoon to shut off the noise of the world and let the music of Nujabes bring some light to your soul.
"Reflection Eternal" Modal Soul
This song is a testament to the MPC's ability to crystallize human experience in sound. A standout from Nujabes's Modal Soul album, "Reflection Eternal" does what its name suggests; it seems to put you in a seemingly unending state of contemplation between piano chords and a Kenny Rankin sample about lost love. Pay close attention to the drum pattern he uses on his MPC—it's the musical representation of recovering from a stumble.
"Luv(sic) Hexalogy"
"A beat plus a melody makes me speak of l-o-v-e eloquently so evidently." The "Luv(sic) Hexalogy" is a series of six collaborations between Jun and Japanese-American rapper Shing02 that were released over a decade. As the name and the above quote suggest, the series is about the complexities of love.  The drum structure is consistent throughout the hexalogy, while the chords and samples evolve to fit with Shing02's explorations of love. Regardless of which song speaks to your current phase in the love cycle, "it's funny how music puts times in perspective."
Sweet Sticky Thing Mixtape
Mixtape is becoming an increasingly difficult word to define. When today's trap stars like Future and Thug drop a project, writers quibble over whether it's a mixtape or an album. If we turn the dial back to 1998, when Nujabes released Sweet Sticky Thing (on cassette!), the term "mixtape" had a clearer definition. It designated a collection of songs compiled around a specific theme and was used as an agent of music discovery. I included Sweet Sticky Thing in this list because, even though Nujabes didn't contribute to the production, this mixtape highlights his skills as a DJ. He brought together the work of soul pioneers like Anita Baker and Angela Winbush to give listeners an intimate look at his sample base. Sweet Sticky Thing is a true MIX-tape in the sense that Nujabes blends these songs together so well that you have to consult the track listing to keep up. Apart from live footage scattered across the internet, listening to Sweet Sticky Thing is the closest I'll ever get to a Nujabes live performance.
"Day by Atmosphere Supreme" Metaphorical Music
Part of Nujabes's allure was his knack for pairing piano melodies with traditional hip-hop instrumentals. I could cite many songs as evidence, but it's best to look at "Day by Atmosphere Supreme" from his first album Metaphorical Music. That instrumental shows his command of piano samples and the way he could manipulate them throughout the track. He only pulls a few chords from Lyle Mays work with the Pat Metheny Group, but that's all he seems to need. The first half of the song is consistent—the piano sample is looped with the drums and twinkling synthesizers add some depth. The second half of "Atmosphere Supreme" is where Nujabes's experimentation thrives. He chops up the already short sequence of chords and won't let it finish. When he finally brings the instrumental full circle, you feel satisfied as a listener. I have no information about Nujabes's worldview, but he seems to be playing with the Taoist idea of balancing harmony and discord. If your yin or yang is out of balance, "Atmosphere Supreme" can straighten it out.
"Peaceland" Metaphorical Music
It was difficult for me to choose between "Peaceland" and the other outros on Nujabes's albums. The final tracks on Metaphorical Music, Modal Soul, and Spiritual State are all standouts on their respective albums. I finally decided on "Peaceland" because I have a weakness for the saxophone. It starts with crackly drums—which he pulled from an Isaac Hayes song—that blend in with a subdued sax he introduces about thirty seconds in. It's pleasant but, like his other outros, the payoff comes in the second half. He distorts the sax that's been carrying the track and introduces a second saxophone that is cathartic for me to listen to. It doesn't last though, as he deconstructs the beat to its barebones in the last couple minutes.
"Imaginary Folklore" Hydeout Productions 2nd Collection
This song appears on the second compilation album from Nujabes's label Hydeout Productions. While Nujabes handled most of the production, the collection tapes allowed him to showcase other Japanese artists of various genres. "Imaginary Folklore" features vocals from Clammbon member Ikuko Harada and it's one of his most haunting tracks. There's nothing inherently chilling about the instrumental, but the pairing of Harada's whispering over minor piano keys creates a spooky environment. A rough translation I found of the lyrics reveals that Harada is singing from the perspective of a woman looking at her city while a typhoon is destroying it. That's a testament to Nujabes's vision if he could convey the emotion of the lyrical content to someone who doesn't understand the language of the song. "Voice of Autumn" and "Counting Stars" are other standouts from this collection that are worth more than a few spins.
"Battlecry" Samurai Champloo Music Record: Departure
In order to give you a complete overview of Nujabes's production, I felt it necessary to include some of his work on the anime series Samurai Champloo. He contributed to two of the series' soundtracks—Departure and Impression—and "Battlecry" is a favorite among his fans. Again Shing02 raps over his instrumental and together they made a song that shows Nujabes's adaptability. It's clearly a Nujabes record—it's a steady boom-bap with light jazz samples—but he restrained his stylistic tendencies to fit into the themes of this series. And that's a good thing. Every producer could talk for hours about balancing their vision with their collaborators'. Often that can get ugly. Nujabes toned down his experimenting with cuts, stops, and other DJ techniques to just let the beat ride and allow Shing02 to spit. The word "samurai" translated literally means roughly "one who serves" and Nujabes assumes this position of humility for "Battlecry"
***
Regardless of what he was producing, Nujabes was able to create a space of tranquility and peace. It's not always obvious—I imagine it's pretty damn hard to feel peaceful in a typhoon—but his instrumentals shine light in the darkest moments. Passing when he was only thirty-six, his own story contains a fair amount of tragedy. Though our relationship is a posthumous one that only takes place through speakers, somehow I know Nujabes would want us to focus less on those tragic aspects and, instead, bask in the light of his music.
This Saturday at the El Rey in Los Angeles, there will be a Tribute for Nujabes with Bay Area rapper and frequent Nujabes collaborator Shing02, the ChEE-HOOS, Spinmaster A-1, Nitsua, Chilly-T, and special guests.