This coming Monday, April 28, we'll be kicking off a week of food festivities, leading up to the launch of our collaboration with Tapatío on Cinco de Mayo. Coming together for another round of culinary goodness, Free Range LA and The Golden State will bring our Tapatío bottle to life with a special Hot Wings Night, featuring caramelized chicken wings with a hit of Tapatío fire, and topped with onions and cilantro. From 6pm – 10pm, you'll be able to enjoy this one-time gluttonous occasion. For those not able to attend, you're in luck. Getting together with our friend Jesse Fruman, chef of Free Range LA, we bring you a step-by-step guideline on how to create these tasty delights on your own.
Ingredients
1 Cup of Sugar
1/2 Cup of Butter
1/2 White Onion for Garnish (minced)
4 Tablespoons of Cilantro for Garnish (minced)
1/2 Cup of Tapatío Hot Sauce
1 lb. Chicken Wings
Tempura Mix
2 Sliced Limes
Sliced Cucumber
Canola Oil
Salt for seasoning
Pepper for seasoning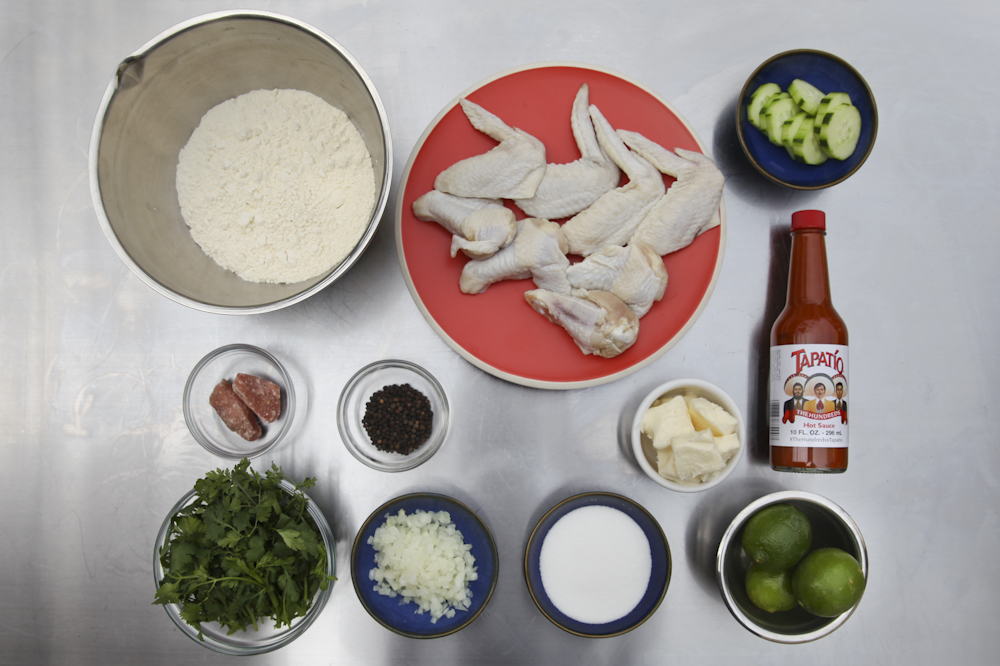 Step 1: Pour 1 cup of sugar into sauce pan at medium heat until the sugar melts and turns a light brown. Add in 1/2 cup of butter and stir for a minute or until melted. Slowly pour in 1/2 cup of Tapatío!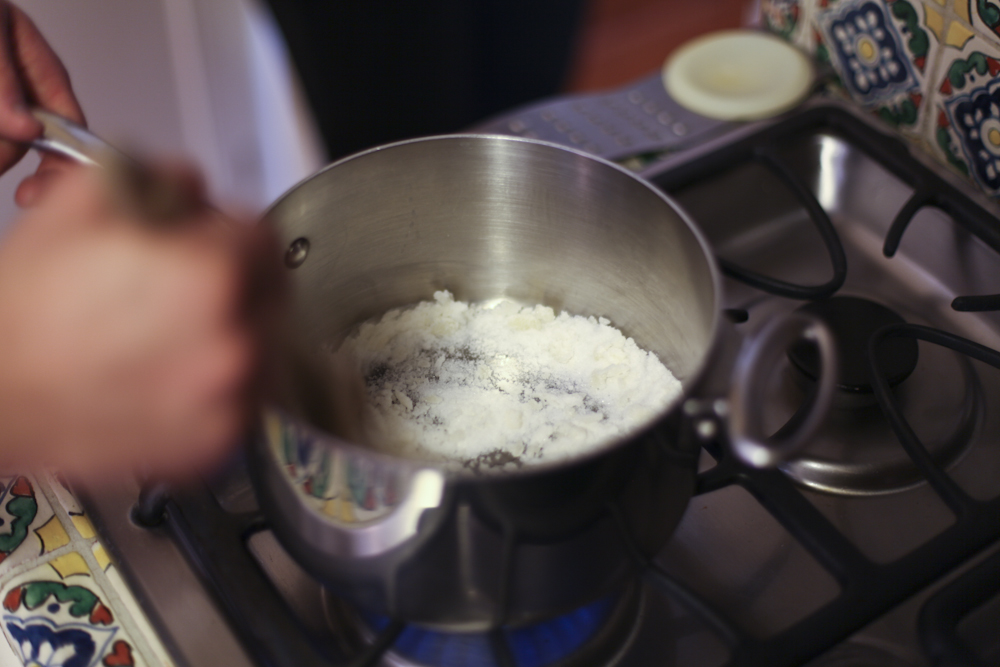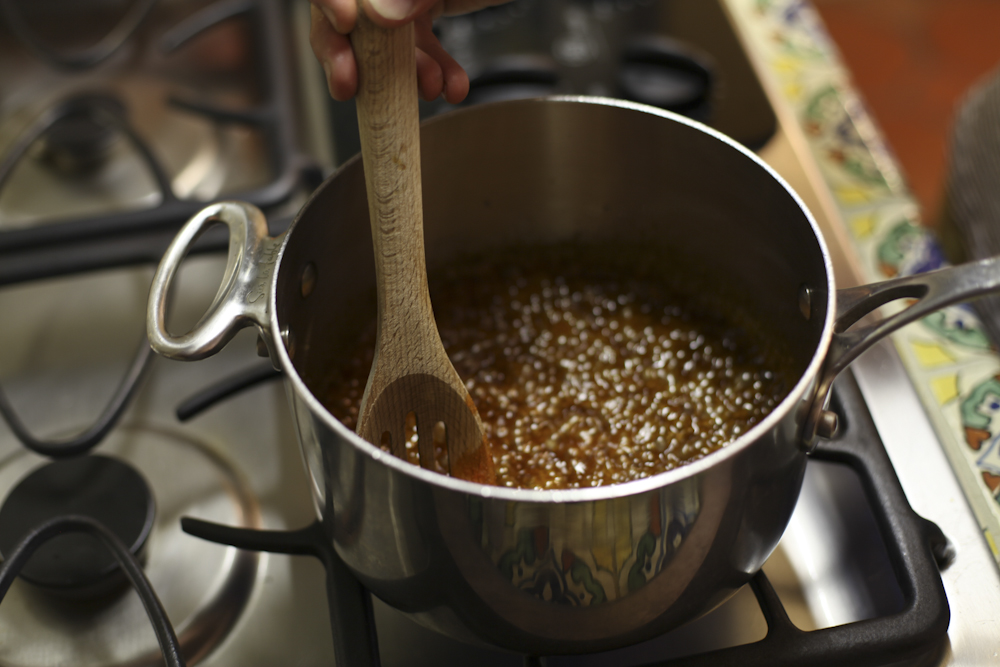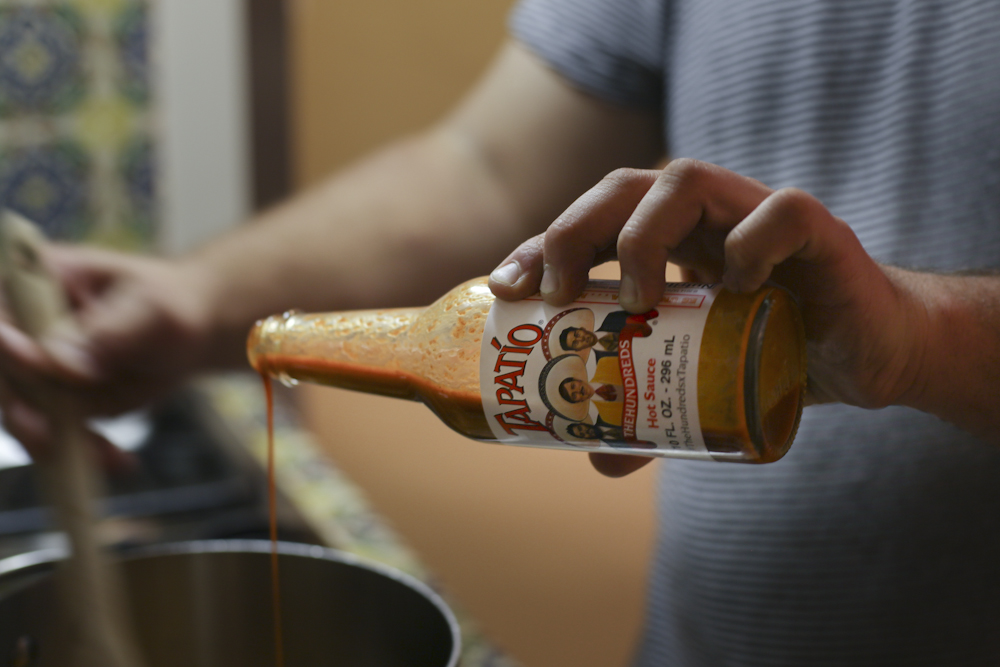 Step 2: Make sure to properly season your wings with salt and pepper before giving them a dredge in the tempura mix.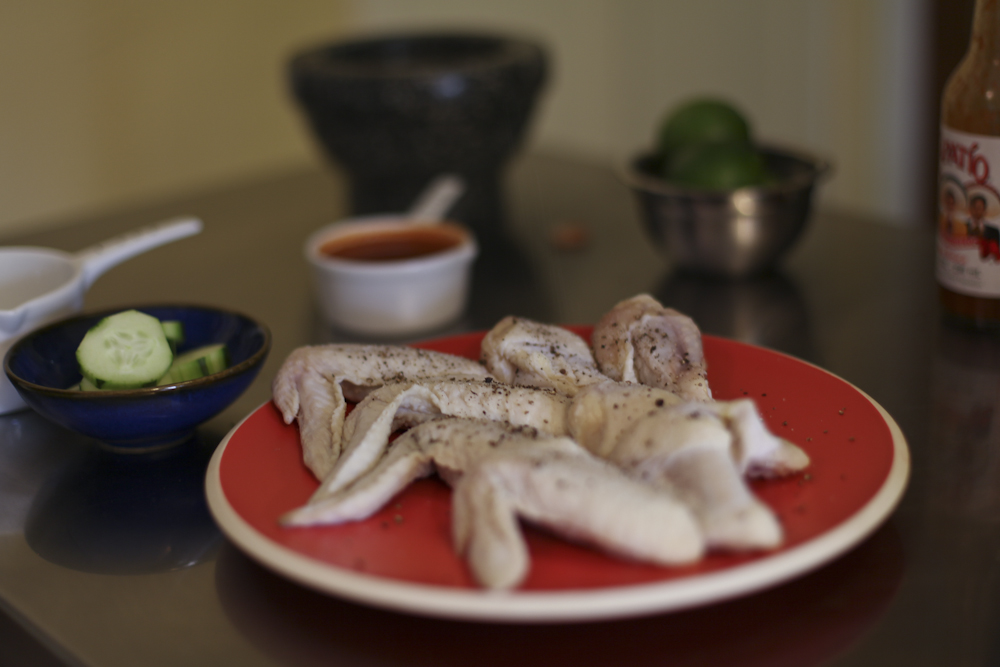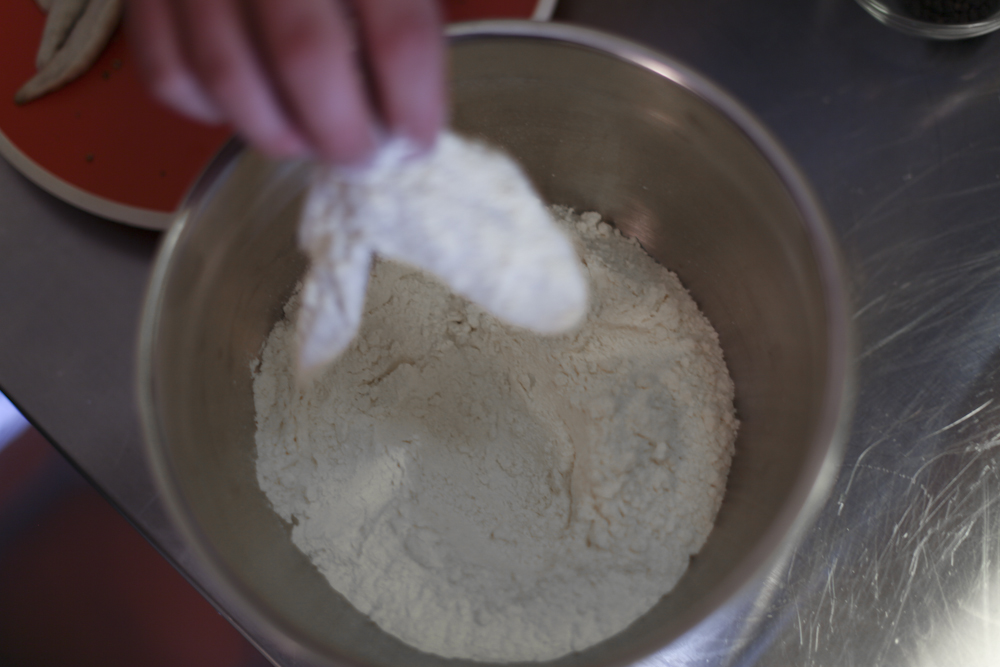 Step 3: With the deep fryer ready at 350 degrees with canola oil, give your wings a nice hot bath for 7 minutes, until golden brown and crisp!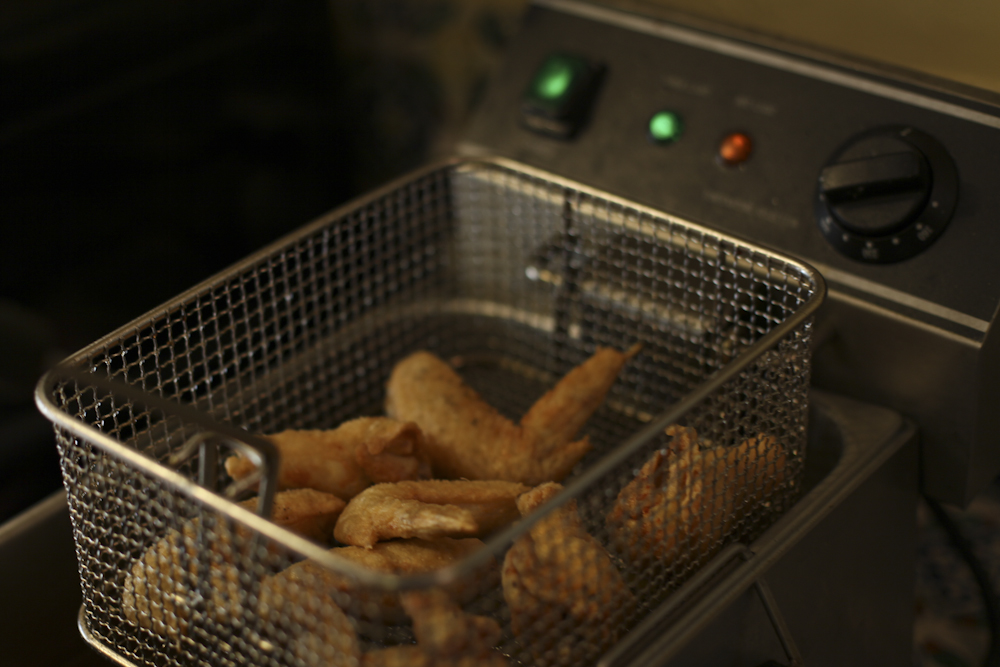 Step 4: Once the wings are out of the fryer, bring your sauce to a medium heat to loosen thickness, then give those wings the coating they deserve.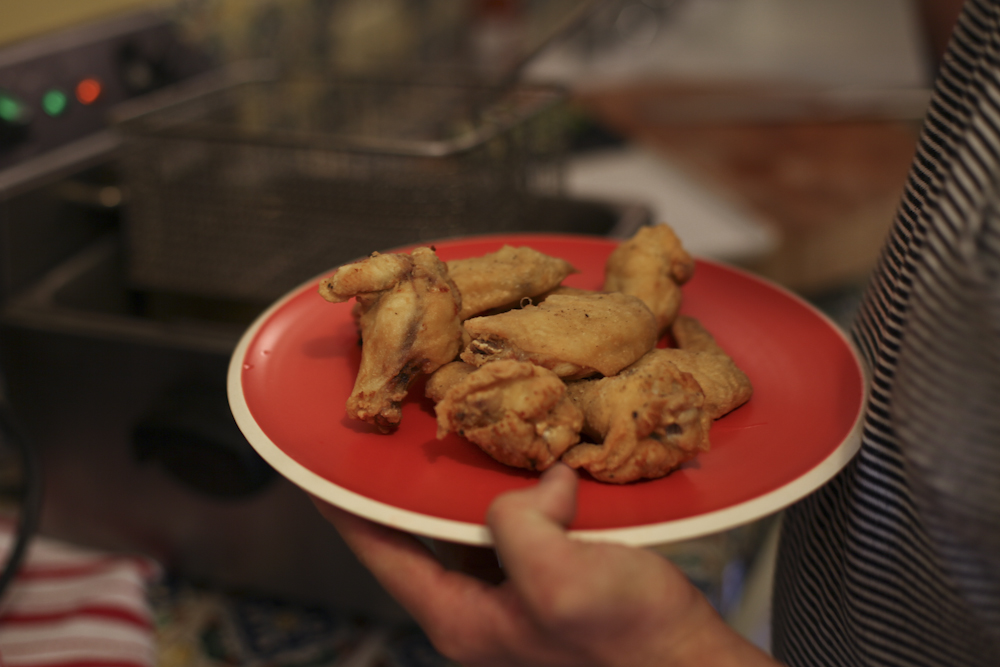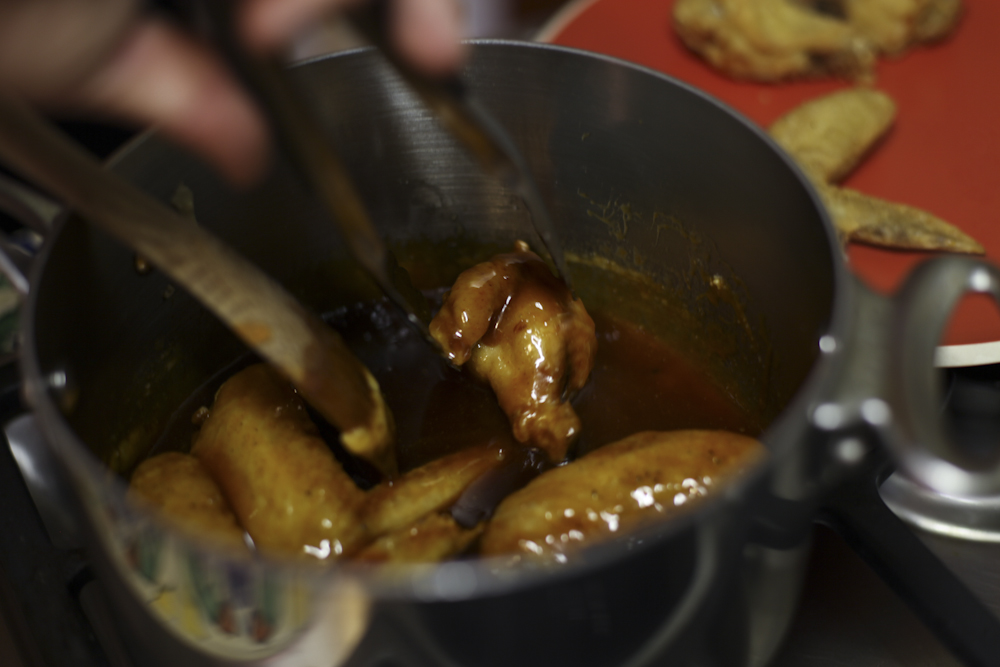 Step 5: At this point, the hard part is all but over. Whip our your sharpest knife and give the cilantro and onions a good mincing. You'll also want to slice your limes and cucumber.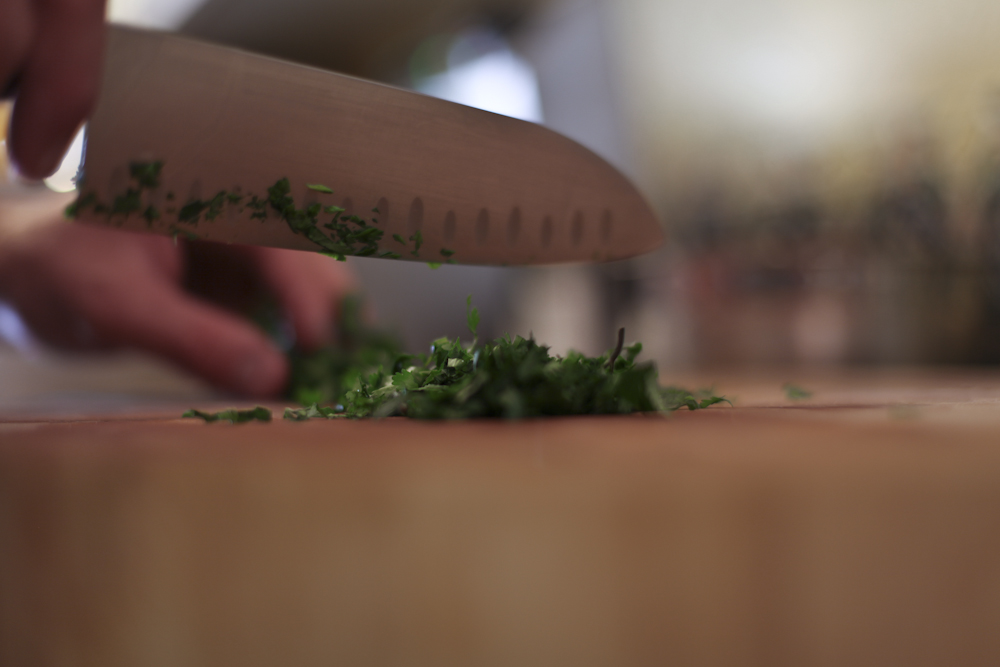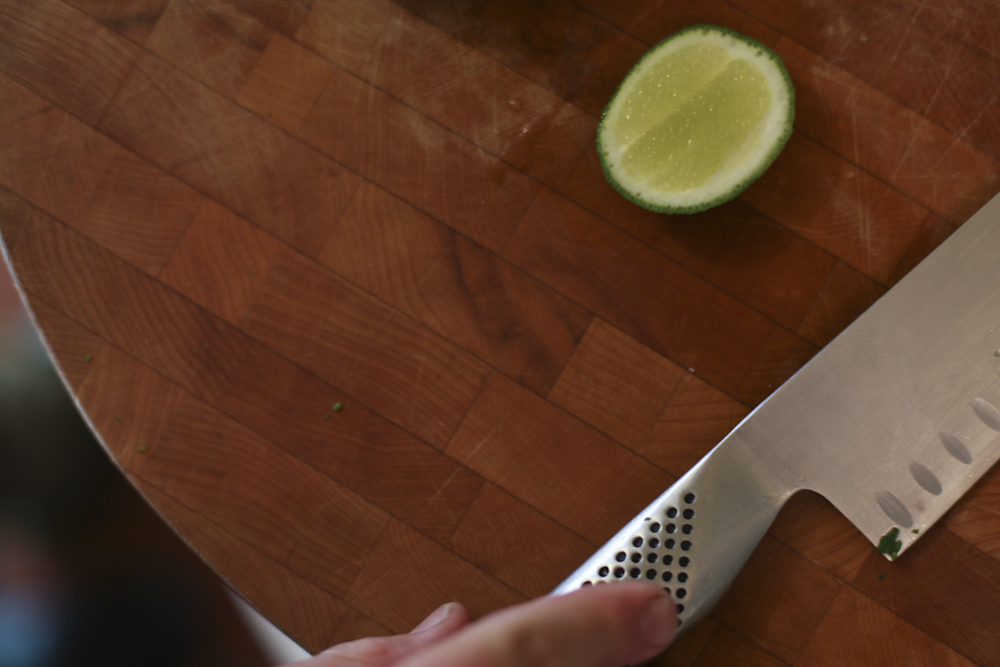 Step 6: After placing your now deliciously glazed wings on the fanciest plate you own, all you need to do is garnish with some of those onions and cilantro, along with a fresh squeeze of lime for an acidic finish.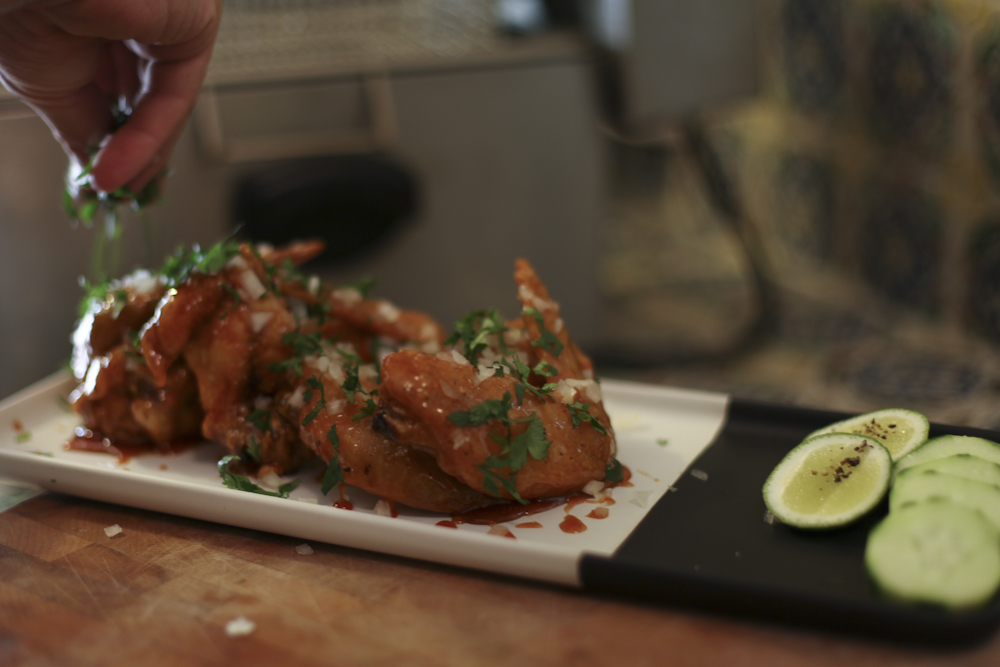 Step 7: Devour.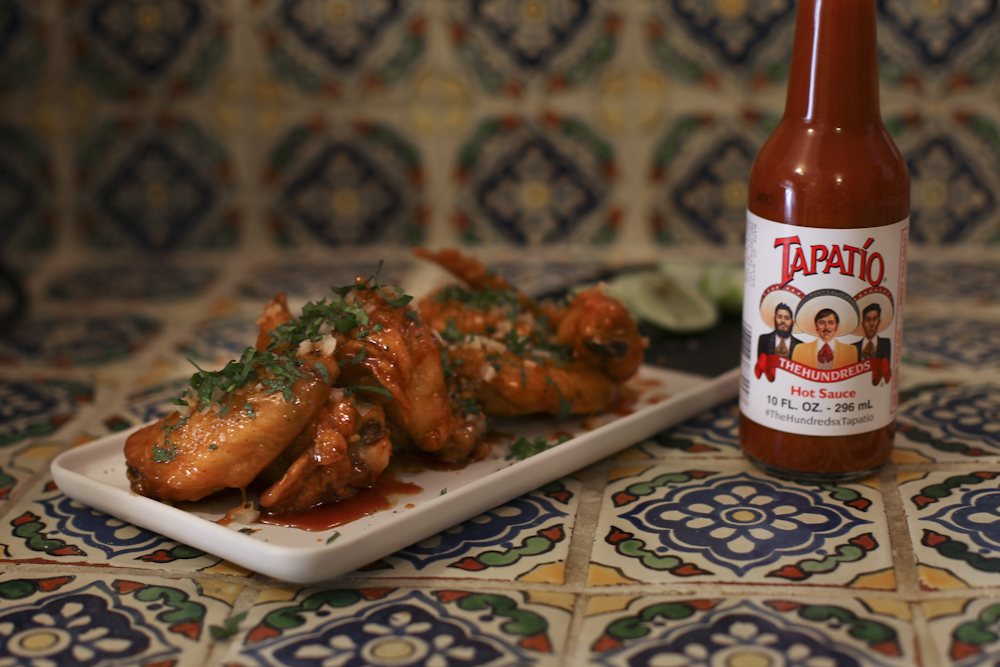 Don't forget! Monday, April 28, from 6pm to 10pm.
The Golden State
426 N Fairfax Ave.
Los Angeles, CA 90036
Tel: 323.782.8331
#TheHundredsXTapatio