There are so many platforms for sharing and discovering music in the digital age that it can become somewhat overwhelming at times. I mean, how many blogger playlists or 'Ayy check out my Soundcloud fam' tweets does the average millennial even have time to sift through on a daily basis? Given the massive amount of music out there on the World Wide Web, it's important to pay attention to those individuals who have made a profession of seeking out the illest .mp3's on your behalf — especially those with an unquestionable track record, a keen ear for new talent and a genuinely passionate understanding of the culture that they have submerged themselves within. Naturally, I'm talking about people like ya boy—or more specifically, Lily Mercer.
For the latest entry in my 'A Conversation With...' series, I sat down with Miss Mercer AKA London's resident queen of hip-hop to discuss her relentless hustle and how she has managed to carve out space for herself on multiple levels. From founding her own magazine, to simultaneously hosting radio residencies on both Apple Music's Beats 1 and iconic London station, Rinse FM — Lily is truly a don of her craft.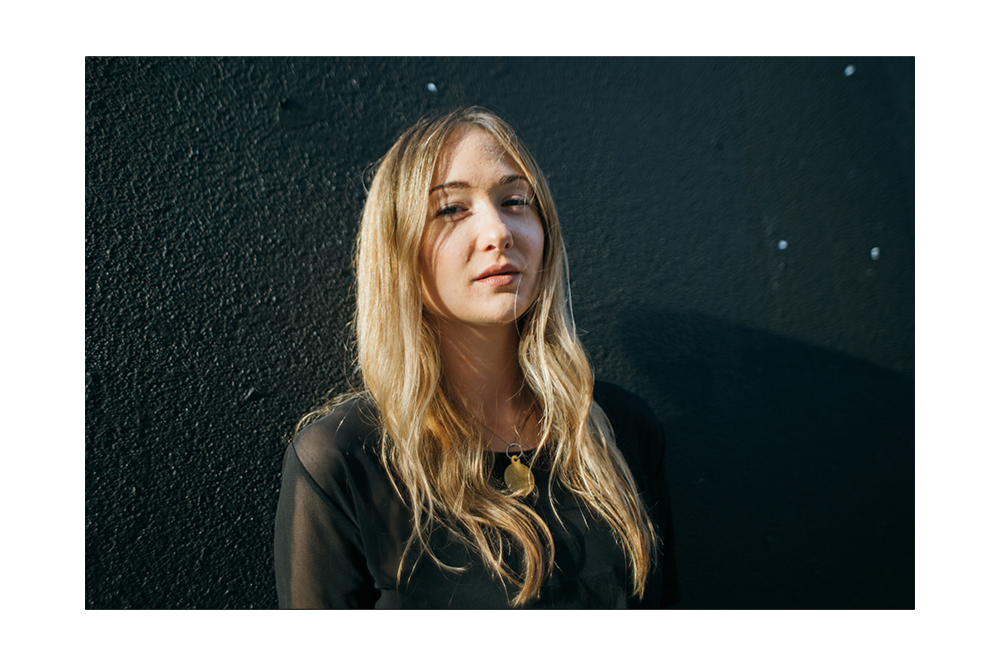 ***
TOM WINSLADE: If we go back to your roots, when did you first find an interest in hip-hop?
LILY MERCER: I was really young when I first started listening to hip-hop. In fact, the first record I remember buying was Bone Thugs-n-Harmony, E. 1999 Eternal. I had an older brother who was into it and he put me on in his own way, so when I was like 8 years old I was listening to Bone Thugs, watching Wu Tang videos on TV—it was all mainly East Coast. I actually remember Biggie dying and buying a tribute CD. That whole era, that was when I first started identifying with hip hop.
Was there was a defining moment when you decided to make the transition from simply being a fan to immersing yourself deeper within the culture?
I don't think I really looked at it as a potential career until after my degree. I did a degree in Fashion Journalism, which is quite funny in retrospect because I was convinced I was going to work in the fashion industry. When I graduated at 21 I kinda realised how elitist that world can be in a negative way, which is true for music too, but at least with music it's more about people than money, and I can deal well when it comes to connecting with people. So I basically got a degree that taught me how to make a magazine, how to write an article, how to research and be a thorough journalist—but then realised I didn't want to apply it to fashion, and took it straight to music instead.
I was quite lucky because one of my best friends at the time was Georgia at SBTV, and she asked me if I'd like to blog for them. Having just graduated, I had my website set up with my portfolio and my blog, and I could then put that on a platform that would be read. From there they asked me to start interviewing rappers, as they realised I had an understanding of hip hop that they were perhaps lacking at the time. It was all really organic, but that's how it's all kinda worked out. I was working with Wah Nails as an editor back when that was just a blog, so I feel like when you look at them, SBTV and Rinse FM; I've grown with some real, cult London brands.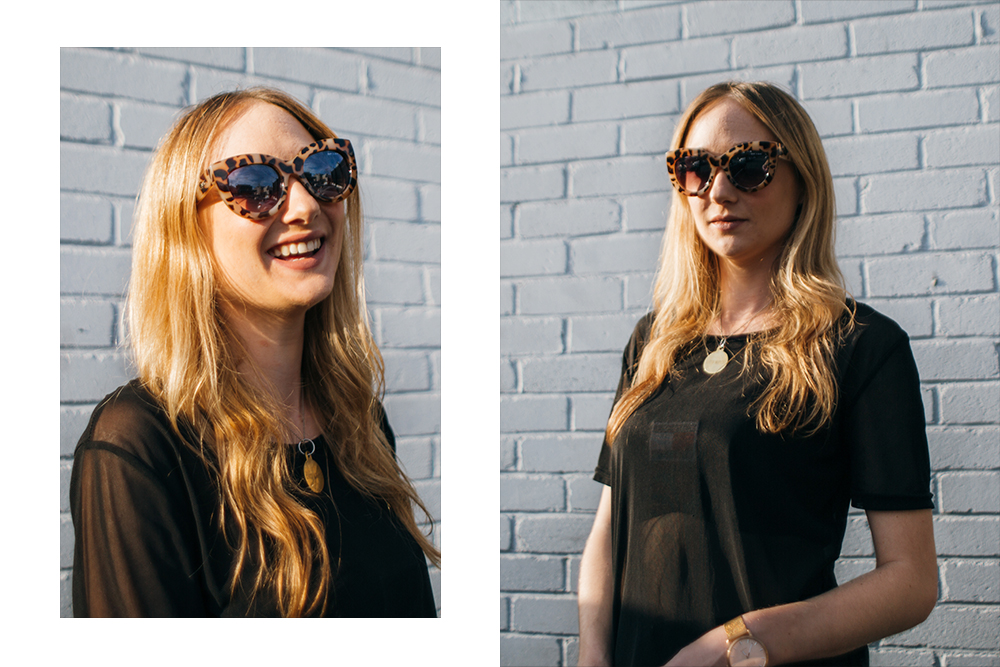 You've interviewed a whole bunch of icons, from Raekwon and Nas through to A$AP Rocky and Kendrick Lamar, but who would you say was the most interesting to talk to? Did anyone take you by surprise?
Probably King Louie, actually, He's the most humble person I've ever interviewed and he has a really interesting life story, talking about getting hit by a car and basically having to learn to talk and walk again—he showed a real vulnerable and human side, whilst looking like this tough, gangster rapper. That was really cool to me. The way he wasn't angry about having to go through these crazy situations, and the stories he had... I just thought he was one of the most amazing characters ever. I mean, out of all the rappers I've interviewed, Mac Miller is the funniest. Then Kendrick is also one of the most humble. He'll make a point of learning your name. But yeah, King Louie was one that stood out, by having this whole backstory that I didn't expect.
That's really interesting. What about people you haven't had the chance to interview yet, who's on the hit-list?
50 Cent. He's number one on my bucket list, because he's the all-round guy. The entertainer, the businessman...
He's more than just another rapper.
He's far more. I just think he's really intriguing. I mean, I've interviewed some of my icons and they've ruined it. Method Man was the most disappointing interview, because he thought that I was trying to put words in his mouth, like, kinda paranoid. I think that comes from artists that have been interviewed a lot by tabloid journalists that tend to twist quotes for attention. By the time we got to the end of the interview I think he finally realised that I knew what I was talking about, but by then it was too late. But yeah, interviews have been good or bad different reasons, it's all down to the individual and their story. Little things, like Pete Rock telling me about staying on a sofa in J Dilla's basement and Dilla's mum making him breakfast. It's a small and weird thing, you know? But it's real.
Yeah, I get it. Like on the outside looking in, you never really see the ordinary and human sides of these icons until you hear the little things like that, and from there it becomes a really personal exchange.
And that's the most important thing to me, to see that personal side of someone. I remember speaking to Danny Brown back in 2010 about grime, and he really knows about it. We were talking about Crazy Titch and I was just like, yeah, okay this guy really gets it. I feel like I ultimately enjoy talking to people who are real fans of music, and the geekiness of us both loving music and just having that instant thing in common.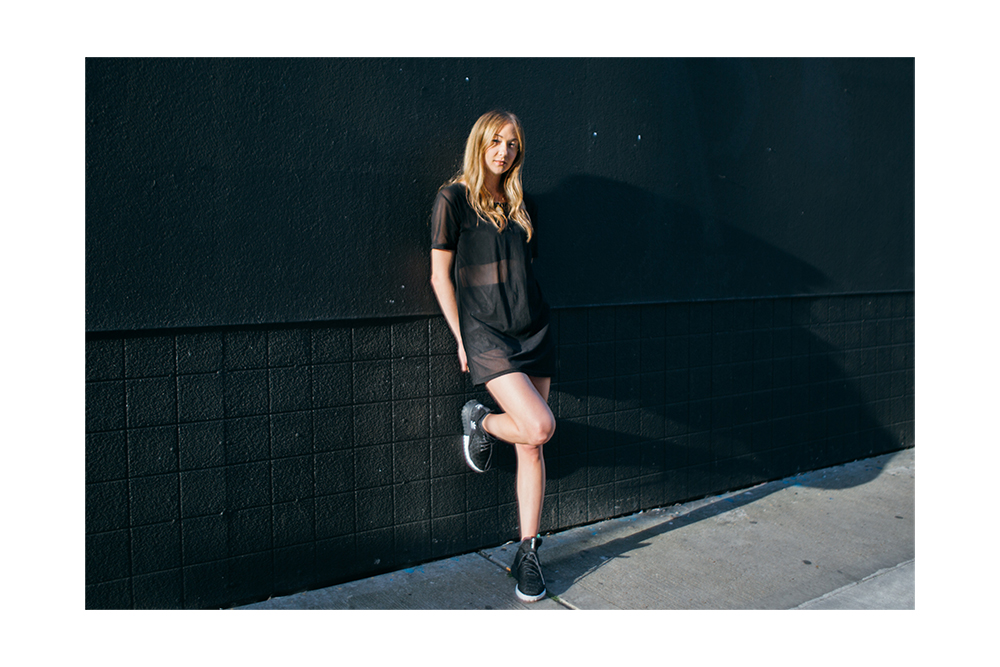 You celebrated your 100th show for Rinse FM early this year, so congrats on that. How did your relationship with Rinse first materialise?
Really weirdly, I just got a DM like, 'Hey, I work for Rinse. You should have a show.' I had never really wanted to do radio, either. I mean, I love it, but I'd just never considered it. They had seen my blog and I guess they saw it would translate well. I was already blogging about loads of artists that had gone on to do well, but it was at that point I realised I was missing out on the whole physical side of music. Like, playing those songs out on a show, or speaking to the artists themselves about it. Much more than simply saying, 'Hey, click this!' —it just gave me that intimacy, being able to talk with someone on air like that. Rinse is also an underground platform, so I know that the people listening are true music lovers. People that care as much as me.
To follow Rinse, you went on to create your baby, Viper Magazine, which is a combination of both your passion for hip-hop and journalism in physical form. You describe it as being born out of frustration, so what's the backstory there?
I was already planning Viper when I was approached by Rinse, which started in October 2012 through until October 2013 when it was first released. There was a full year of planning behind it. I started at Rinse in December 2012, 9 months before Viper first released, but it was in my head the whole time. The two things actually kinda complimented each other...
Would you say your Rinse show acted as a catalyst to really get it popping?
Yeah definitely. It was almost this feeling of making sure I had every platform covered. So you can read my work in Viper, listen to me on Rinse or browse through my blog and access it all online. It made sense to try and cover all bases of journalism in that sense. It's almost like levels, so if I blog someone it's because I think they're talented, if I play them all the time on Rinse, it's because I really love them and if I put them in the magazine, I think they're gonna be a star.
With both your Rinse show, Viper Magazine and more recently the Beats 1 show, you've built a platform to really push and champion emerging artists. Do you feel a certain amount of pressure or responsibility to put the spotlight on new talent?
To be honest with you, I used to feel a lot of pressure to play or feature whatever was popular—but I noticed I would end up listening to lesser known artists a few months before they would end up in that "popular" category anyway, so I might as well start playing them out from the beginning. I don't mean I'm necessarily ahead of the curve, but what I do mean is that I can be into something when few other people care, and I feel like if I was to only focus on what was popular, rather than artists I care about, then maybe that wouldn't happen for them. So, I just like to push what I really love and hope that other people care for them too. I don't do it for myself, I do it so that the artist gets put on, which sounds weird, but when I hear someone that's truly talented and I obsess over them, it makes sense to me that other people will feel the same way.
So it's always on a personal level, and by your track record, you hope that it will catch on with other people...
Yeah, and I like to balance it out too. Some weeks I might be listening to solely hip-hop, but on my show it will be far more diverse I want it to stay interesting for the listeners, so I approach each show as if I'm taking them on a journey through music. At the end of the show I tend to play RnB, remixes—just more mellow songs, whereas at the beginning of the show it's a lot harder, to get things rolling. I'd describe it as a rainbow of music I'm listening to and obsessing over.
Are there any emerging artists that you're particularly fond of right now, or any names to watch out for in the future?
Natia. I found him through a blog called Passion of the Weiss, which is run by my favourite journalist, Jeff Weiss. There's this one video called "The Wrong Way," but I've since gone back and listened to his older stuff. Lyrically, he reminds of an early Eminem, which is amazing. He's a really complex character too—basically this skateboarder / cool LA kid who also happens to be a gangbanger… It's interesting to me because his personality mixes these different sides of LA rap, but he's also young and refreshing, and raps like he's from New York. He's not as emerging, but I'm obsessed with G Herbo AKA Lil Herb from Chicago. At this point, I'm pretty much his superfan. I love Lil Bibby too and can't wait for them to release their collaborative album.
For real, it's crazy how broad people's influences are becoming in hip-hop. Case in point, A$AP Rocky. He grew up living and breathing New York rap, Harlem, Dipset—but throughout his career, he's broadened his sound far beyond that. Hip-hop seems more open to outside inspiration than before.
I love it as well. Like, when I first found Danny Brown he had something like 1000 followers, and I used to describe him as the David Bowie of rap, and I really feel like that's who he became. I know it sounds weird, but I feel like my credentials are there now. Like, if you look at when I started playing people like him on my Rinse show, way before they blew up. People like; The Underachievers, Mick Jenkins, Chance The Rapper, Vic Mensa, Tink, Tinashe... all of those guys that are big now, or are at least on their way. I'm not the most commercial person in the world and I'm pretty underground in what I listen to, but I know when someone's talented enough to break through to the commercial side.
It's funny you mention Tink, because my homie Phil from Astroid Boys put me onto her way back, and it's mad seeing her working with people like Timbaland now. That's the thing though, you can document the rise of an artist like her across all your platforms. From Rinse, to Viper, to Beats 1.
Exactly. It's also kinda nice because if you look back through my blog as a starting point, I've usually posted about all these people super early on in their career. It's almost like an A&R of the blog world, I guess. I really like that.
There's a big focus on the UK right now with the likes of Skepta breaking through to America with more credibility that ever before and artists like Stormzy and Section Boyz making huge waves back home. So I wondered, what's your outlook on what is happening on British soil at the moment?
I think the UK scene is in a really interesting place, but not necessarily for the obvious reasons. I was talking to someone recently about it, and bearing in mind the spotlight is on the grime scene, they pointed out to me that the road rappers are actually getting way more hits than the grime rappers... people like Nines & J Hus, they're actually getting some really strong plays. I personally love grime, and I always have loved grime, but it's a completely separate entity to hip-hop. I've studied hip-hop inside and out, but I'd never pretend to have the same amount of knowledge about grime, you know? Grime is a completely separate thing that I admire, love, and appreciate. What I do know is that as strong as the grime scene is right now, there's this whole other side of London music that's not being covered at all.
For example, I personally think that Jesse James Solomon is one of the best rappers in London, and to me he sounds like no one else. He's got this amazing, refreshing sound and I love that. There are all these other artists that are telling their story through their music in far more detail, because grime bars are typically too brief to tell a story, in comparison to a rap verse at least. That's what I feel is weird about the London music scene at the moment, the fact that there's this whole undiscovered world that isn't getting the same attention.
I feel you completely. Sticking with London, you recently started broadcasting for Beats 1 out here, which is a huge look. How have you found that experience, becoming part of the Apple Music family?
Very, very surreal. It's an honour because I feel like I'm in this unique position where I work for the biggest radio station in the world, but at the same time I still work for Rinse FM and cover the underground side of things, on what was formerly an illegal pirate radio station. It allows me to cover both bases. I love the artists that they're spotlighting on Apple Music, and I feel like they're focusing on the right people—it's not like they're only playing the big names, they're actually trying to pick out underground artists too.
Before Beats 1 launched, everyone went out to LA for a bootcamp trip and they told us that the main message behind the platform is to put great music before average. That's what I think is really important about the whole thing. Yes, it's Apple—Yes, it's Beats—but beyond those two huge company names, they're not doing it to immediately make themselves bigger, they're truly doing it to showcase the best music that they can find.
So despite it's size, it feels like a really honest approach platform to showcase music.
Completely! Obviously I had to sign a non-disclosure before they told me specifics, but when I first got the phone call explaining what was actually happening, I honestly had chills. Just the fact that it was global. This even was before they told me that Elton John was a part of it, or all of these other musical icons...
And these people that are kinda your peers now...
Honestly, like one of my first weeks at work I followed Dr. Dre's show and then opened for Elton... like, two days apart. The way the shows are laid out, that's just how it goes. It felt like some sort of joke though. Just me, this regular girl, amongst those type of people—it's still just really weird to me that I'm on that same station as those guys. I just love having the best of both world between Beats 1 & my own show on Rinse. Especially when I never aspired to be a DJ!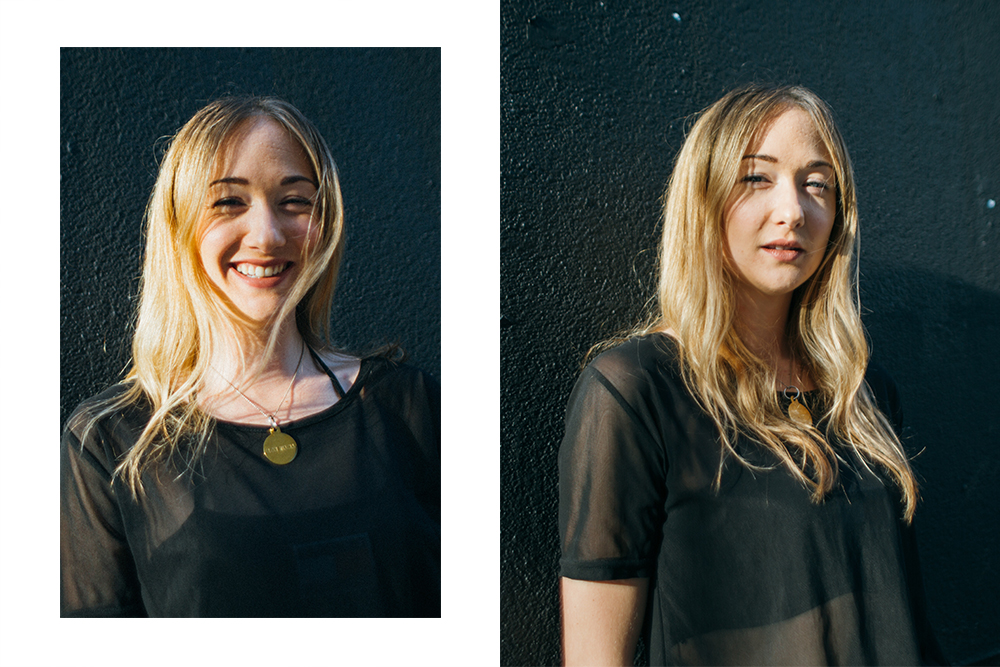 Absolutely! I was going to say, with retaining your Rinse show, you've obviously still got that platform to push underground artists, but do you have much say in what new artists get added to the Beats 1 playlist?
It's funny, I've actually got this pen-pal situation with the guy who selects stuff for Beats, so I just email him a list of whatever I've been listening to every now and then. It's kinda cute actually, for example, I recently sent him a list with Jazz Cartier on it and he was just like, 'Jazz Cartier, are we late on him?'—obviously Jazz is sick, and I've been playing him on my Rinse show for maybe 6 months to a year, and now he's probably going to end up getting added to the Beats playlist. It's just cool, like that's exactly why I wanted to be a part of it. If I can help select these people and give them a little push, that makes me happy.
That's honestly so dope. Just to wrap things up, what should people expect from Lily Mercer for the rest of 2015 and beyond. I'm assuming there's a new issue of Viper Magazine en route soon?
There's definitely a new Viper issue coming. That's the main focus for me right now, because that's my baby. I'm working on a lot of projects that will come through next year too. It sounds weird, but I want to work on my personal brand away from Viper. I'm looking to continue developing the Lily Mercer name as platform to showcase artists that aren't necessarily ready for the magazine. I was running this introducing series for ages called Meet, so for example, "Meet Tink", "Meet Mick Jenkins" etc.—and that's a series that I'm going to continue to do under my own brand. I also want to start pushing events under the Viper name and evolve that beyond the simple launch parties that we've already done. We're looking at doing club nights, and I also want to push my DJing outside of radio too. I just want to add a few more strings to my bow. I'm also branching out into designing accessories and more fashion stuff. It may seem weird since everything else I do is music based, but technically I'm going back to my roots since I grew up thinking I'd be a fashion designer. Stay tuned!
***
All photography by Vicky Grout.
To stay up to speed with all-things Lily Mercer, keep tabs on her blog, Twitter & Instagram.