My "professional" involvement in streetwear began in the late '90s, and I put the word "professional" in quotations only because it and I were anything but. At least the industry has become more professional, which is more than I can say for myself.
I lived and worked in London, England, at the time and like any good kid should, I was working in retail and a few bars to get myself through college.
That time certainly paved the way for my next step on the streetwear career ladder, which happened in 2003/2004 when I was hired as Editor for the then-brand-new magazine, Streetwear Today and subsequently as Editor / Curator for the "untitled" –documents of street culture art show that took place in Berlin and Barcelona.
Now, during my stint as Editor and Curator, I met and worked with some incredibly talented and personally influential people. I would not even try to name them all out of fear of forgetting at least half of them. This essay, though, is about 4 guys that during this time and to this day are not only very close friends, paved the way for a slew of other people in this industry, but most importantly, guided, influenced and helped me along the way. Whilst they have decided for whatever reason to move on, move out, or move forward, their efforts during this time were groundbreaking, plain awesome, and I never tired of watching and learning from them.
Below follows a few words I exchanged with all four of them. They are, respectively, Fats Sharif, Dave White, Jason Bass, and Matt Irving.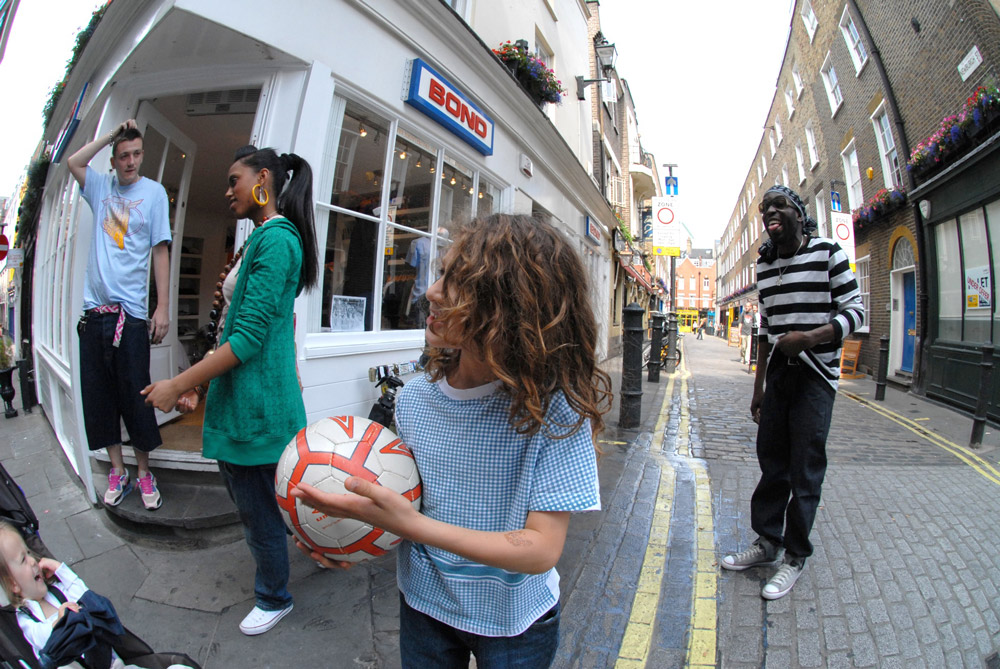 FATS SHARIF
Fats and I go back a long time. He truly is one of my closest friends and throughout all this time, he has been a constant source of positive inspiration. I remember the first couple of times I saw him very vividly. Bond International was a great streetwear store in London and their block parties and weekly sessions on an infamous bench are a cornerstone in the European and Global street culture history book. Fats was always there, at the center of everywhere and in the middle of nowhere. It took a few years until we got truly out of control in Tokyo but there has been no looking back since.
STREETWEAR BEGINNINGS
"[Streetwear] had no name then. It was just a style that had evolved from skate and utility wear." From humble beginnings as a window dresser at his family's clothing cash and carries in the "crazy '80s", Fats ended up as a salesman, merchandiser, and designer mostly for "the mainstream and high street." After an enlightening period of travels with his "then-girlfriend, wife, ex-wife, new BFF" in 1993, his life took a turn and he realized he wanted to do something different.
He began working at Gimme 5 and was largely responsible for production and design at Very Ape UK, as well as re-editing Goodenough Japan Styles into Goodenough UK styles with Michael Kopelman. He calls this part of his life his "education and introduction to what was Streetwear in its productive infancy." After working at Gimme 5, he moved on to be a Production Consultant for Maharishi and YMC before setting up his own production company Factor of Three.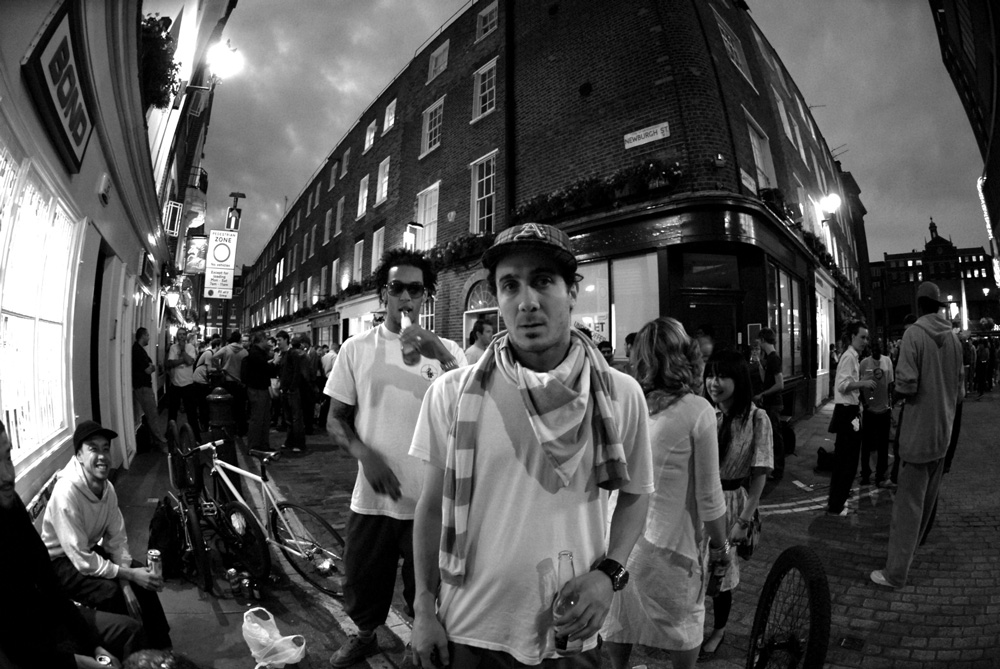 ON PHOTOGRAPHY, TREND FORECASTING, AND COMPETITION
"It was during this time that I started to really pick up my love for photography again. While at Gimme 5, I shot HAZE's 1st UK show, and that was it." Later, during a trip to Tokyo, he saw that Casio had made a digital camera with a 2mg picture capacity, which was huge at the time. He was amazed at the technology and ability to "mess around with the image with a bit of software called Photoshop."
Soon, Fats began What When and Now, his unique bespoke trend forecasting company when he realized the images he was taking were beginning to aid the trend and development of styles and fabrics. Even then, the competition, as always, was tough. He reflects on the passing hardships: "Fun times, but expensive, and you run away with yourself. Reality comes and kicks you in the ass sometimes. Sometimes the timing is not right and the behemoth that is other trend companies out there made it a little harder then."
ON HAVING PHOTOGRAPHY AS A MAIN GIG
"But still out there at the time, in the streets, in the grime taking pictures of people and  places, things stopped and changed about 5 years ago now. Photography had become the grind also, whereas before there was another income that kept the passion in for me. I guess it was like being Batman – and Bruce Wayne made the money... except it was Fats paying for Fatsarazzi, if you know what I mean."
THE CURRENT FATS
"After a crazy 5 years I am back at the helm of No Brand Apparel. A company I started almost 4 years ago, but walked away from due to disagreements about the direction. [Now I'm back] running it the way I wanted to, like Factor of Three. With a little help over the last year have managed to secure PALACE as a client, as well as some new labels in the pipeline from people who know what they are talking about.
I feel it is the same again, more people wanting something different, something bespoke. People are looking for [something] better now amongst all the generic that is out there. [I'm] finding the balance between work and life again."
// DAVE WHITE
I had known Dave for a few years prior to actually meeting him properly in Barcelona in 2007. At the time, Barcelona, mainly due to Bread & Butter taking place there, was the European hub for all the cool guy shit we were up to. That specific week was awful personally, only because I had gotten a brutal stomach bug on my first day there and I struggled through it for the time. In retrospect I am amazed that Dave stuck it out with me throughout the night seeing that I was running away every 20 minutes to puke my guts out. Dave was in town for an art show that was being held in a sneaker store. As he mentions below, said art show was a big stepping stone for him – the subject matter literally being sneakers – and it moved him into this circle of nerds and marketing budgets in a big way. Dave goes through his time starting there to today below: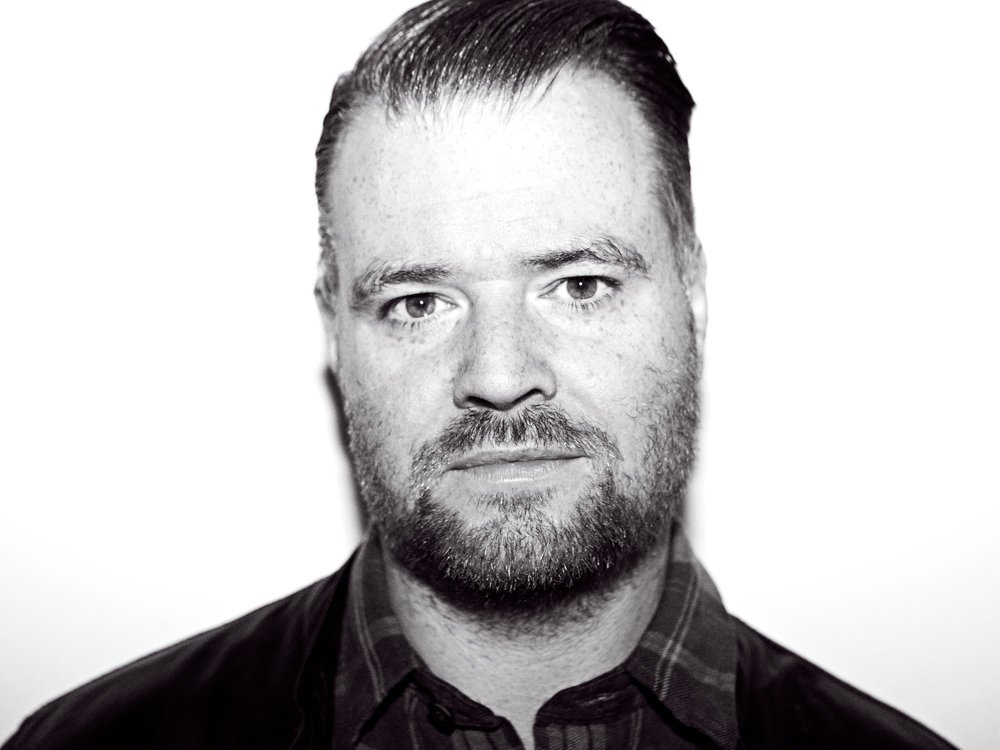 Photo by Nicolaj Didriksen
AIR FORCE 1'S 25TH ANNIVERSARY :: "MY SWAN SONG"
"I think one of the most important things to get across was [that the] 2007 show in Barcelona was my swan song with using sneakers as a subject matter," says Dave. For Air Force 1's 25th Anniversary-inspired show, Dave merged sneaker imagery with military hardware, fitting the title "The Court's A Battlefield." He says, "It was a massive switch up using them… I knew that was it. Some artists can use the same subject for their whole career and that's fine for them, but not for me. I started the series in 2002, so painting sneakers for five years [after having been a lifelong collector before the Internet even existed] was already a long time!"
ON THE RETURN TO PAINT
"[I] worked with Nike, had my own little brand that had done well with its first collection, globally hitting 100 accounts. The experience was amazing, but I knew it would pull me in another direction. So that was it – I needed to carry on painting, it's in my blood. I moved onto other subjects with with my work. I had matched two very different worlds together totally and unconsciously, but it worked.

 

I am still in touch with all of the friends that I made and will continue to celebrate that culture. The recent Staple collab was a great project highlighting this. I still receive emails every day about the sneaker works, which I guess is their legacy and something which I am proud of. I will always be involved in the culture somehow, somewhere, because I truly love it and the people it represents."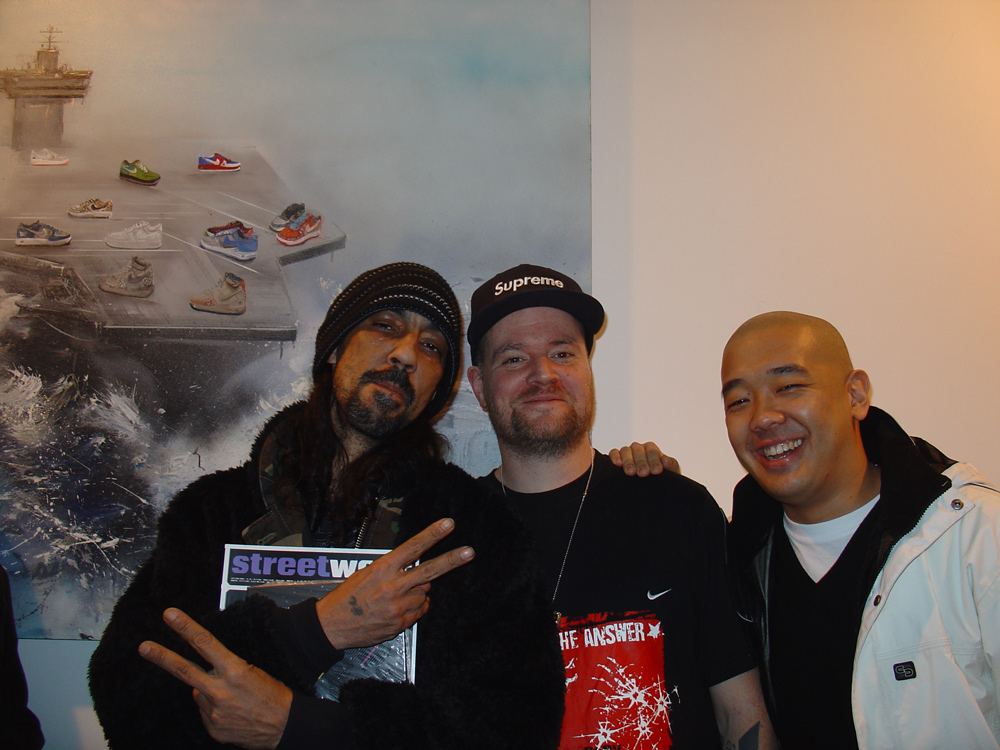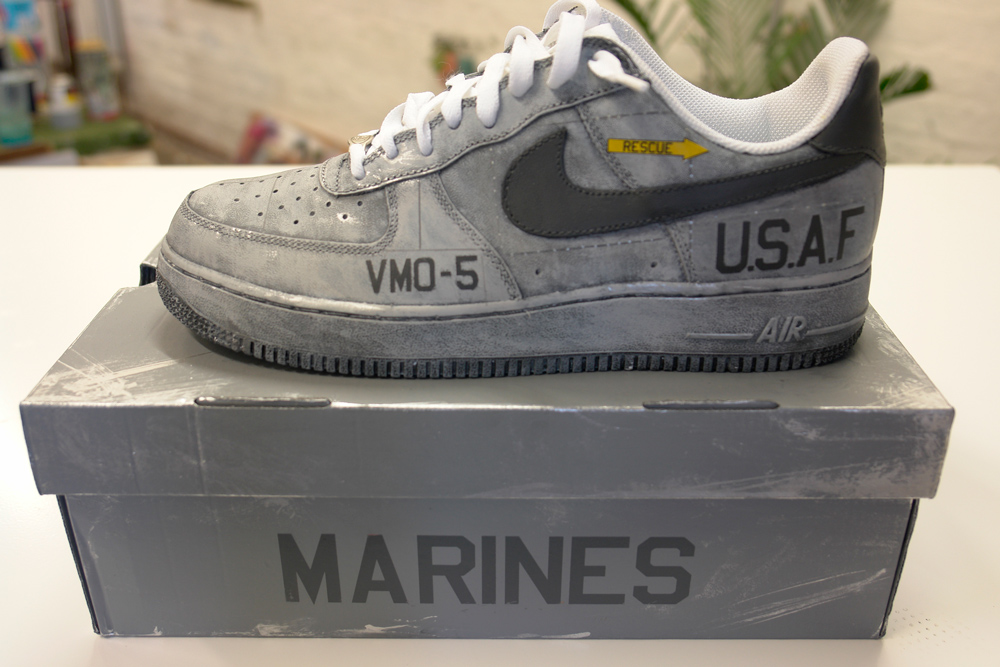 CURRENTLY
"As for the now my current work is the culmination of being a painter for 25 years.  There is no reliance on anything but the materials and the execution. I am working on a show based on Great White sharks that opens in May in LA. Movement, fragility, power and death are the focus, celebrated in oil paint. The show is entitled "Apex" and I can't wait to get out there and see my friends and continue my journey."
// JASON BASS
I vividly remember working on the second issue of Streetwear Today in 2004 and the Editor-in-Chief planting a beautifully designed shoe box on my desk with the order to "Go and check this brand out, it's good." I am not sure what shoe it was, but it looked remotely like a AF1 Lo but just amazingly done. It was one of Jason Bass's shoes – and seeing that the internet certainly wasn't the treasure trove of information it is today, it took a few days to stalk through forums, etc. to find out that there was a brand called JB Classics that were doing seemingly custom sneakers.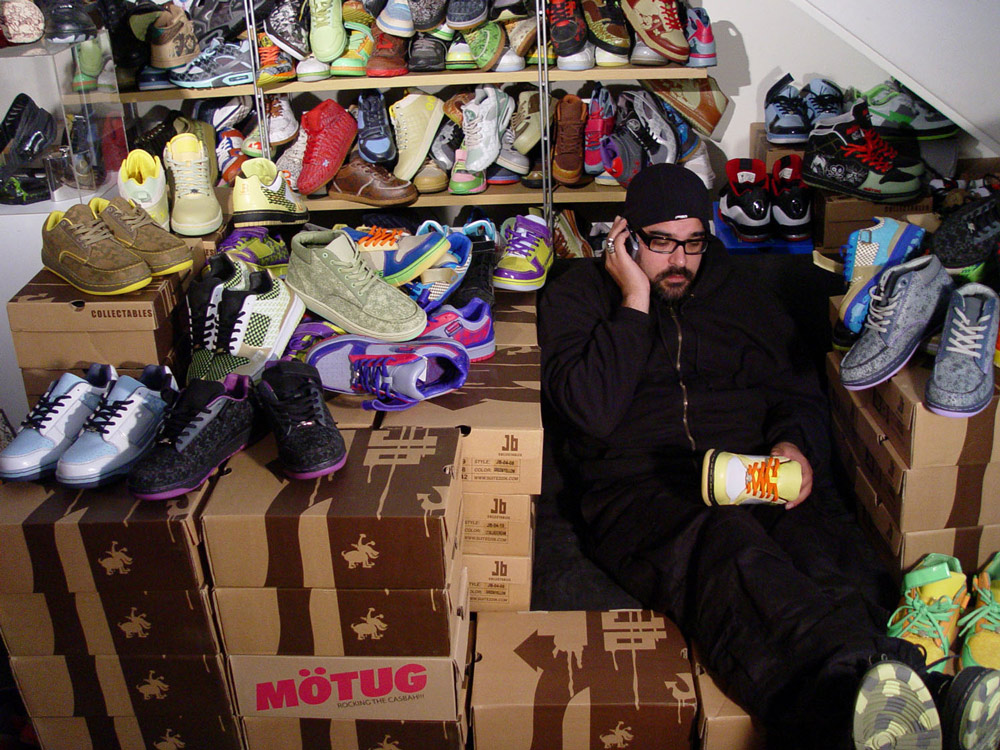 How did you get into that? When did you start?
JB:  I was always into sneakers, growing up skating everyday kicks were the 2nd most important item to me other than my board set-up.
Years later in '99ish, when I was working on my master's degree in San Francisco, I travelled to Tokyo a few times and saw hundreds of sneaker colorways and material combinations (product testing) from all the major brands. That was the tipping point for me to want to start a footwear brand and do something creatively different with sneakers. I came back to S.F. on a mission, all by miracle, my brother-from-another-mother David Choong Lee knew a guy, who knew a guy and linked me directly into "The Sole of Busan Korea" the old school Korean footwear society. That man was Master Mr. Chuck, he was the initial key for me to "manufacture" in China those first shoes and packaging in 2001. From this point it was time to get the word out which wouldn't have happened without the great support of the forums, Joerg/Beinghunted.com, Rift Tropper, Frank Magazine, etc. and the first actual retail sale by another-brother-from-another-mother Uncle Gary to True-SF in San Francisco, I believe he did this on his lunch break and the rest was history & hell!
We then featured you and you brand in pretty much all of "untitled" exhibitions that I was a part of, at least until 2006. I know you continued onwards after that, but at some point you called it a day, at least that's how I remember it. Why? What did you do then?
JB: It was a mixed bag, long story short, in '09 a lot of factories switched payment agreements with some off there smaller clients overnight and or ghosted factories all together based off the back of the financial uncertainty rippling out from the Wall Street Bankruptcy bonanza and Lehman Brothers collapse. The stress and risk of all this led to a decision to wind down the business and incubate the brand. Forever 2009 will be remembered as the year of "The Crash" and new beginnings.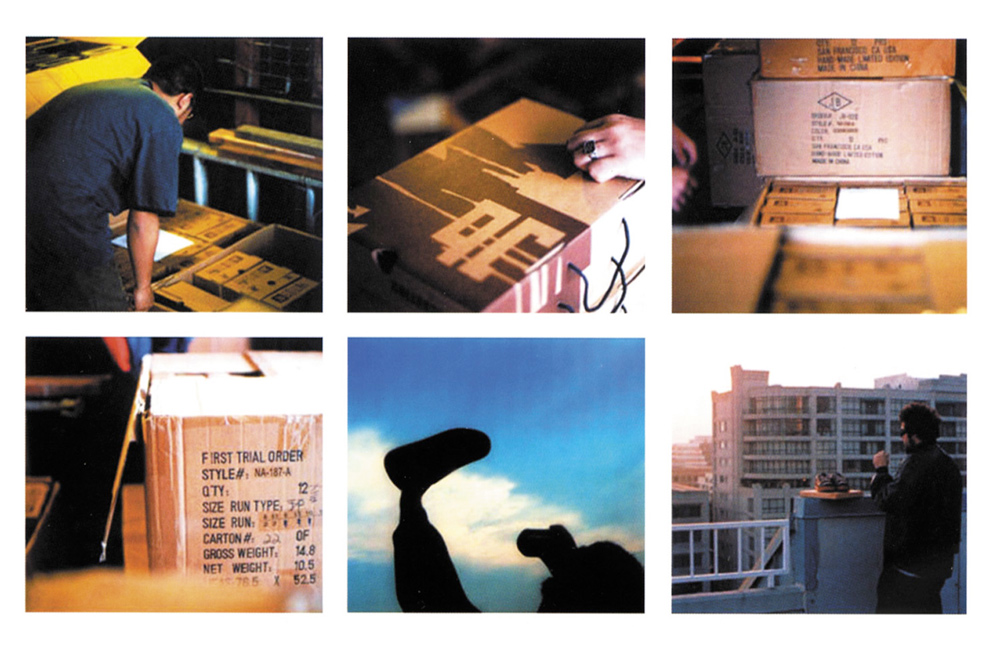 What is keeping you busy these days?
JB:  So, all along I was design consulting, brand collaborating and established relationships. When the crossroads approached in '09 I reached out to a few companies I'd been consulting with outside of the Streetwear/footwear scene. A few months of twists and turns and I was working with K2 Sports in Seattle focusing on multi-brand/multi-categories specifically Ride Snowboards and K2 Snowboarding boots and the technical footwear of a Triathlon/Running company called Zoot Sports based in Carlsbad, CA, where I just recently moved this month to submerge myself more into the running footwear category, enjoy some sun, and do some design consulting.
 // MATT IRVING
Matt Irving and I met early in 2004 through Element Skateboarding, to whom I was unsuccessfully trying to sell advertising space in the magazine. Phil Lalement, then the Marketing Director for Element Europe, was and is one hell of a good dude and despite not placing any advertising really made a bunch of introductions at the time that were and continue to be important to me. At the time, Element had one of the most impressive team of creatives working for them, namely, Don Pendleton, Todd Francis, and Matt Irving, as well as a slew of other unsung heroes.
During this time, Matt ran this great T-shirt and art brand called the Delphi Collective. Aesthetically and artistically it was and still is light years ahead of its time. Equally importantly, through and because of Delphi this amazing crew of people worked together, like a left wing version of the Art Dump that included Bob Kronbauer, Michael Leon, Todd Francis, Don Pendleton, Jeremy Fish, Michael Sieben, Paul Urich and notably, John Trippe of Fecal Face.
To me, these guys represented the pinnacle of creativity in skate & streetwear to this day.
Here's Matt telling his journey in his own words: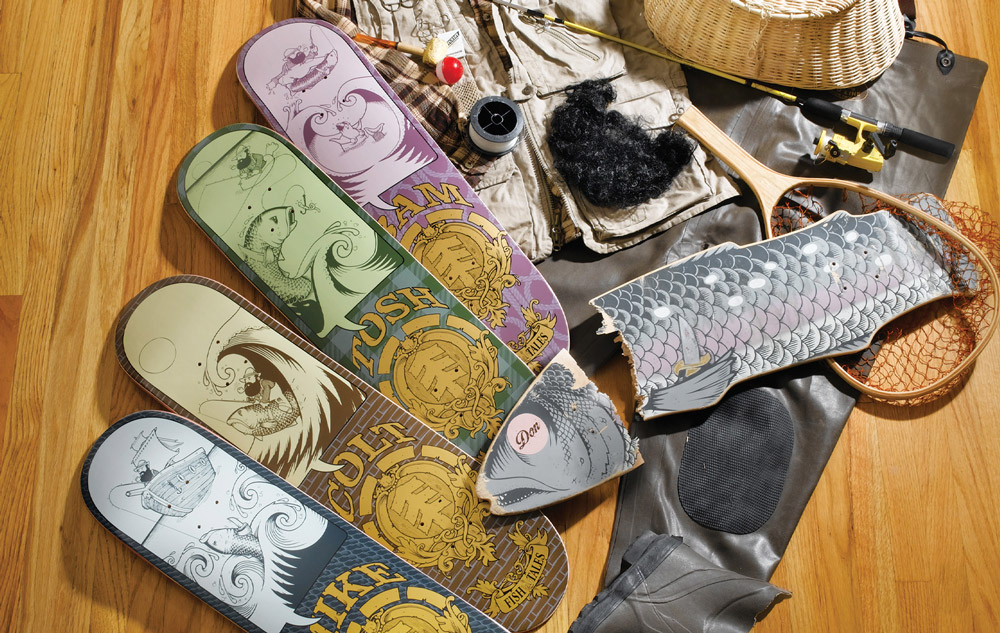 BALANCING BUSINESS WITH CREATIVITY
While doing graphic work for Element and Stereo, Matt divided his time between work and his personal side project Delphi. Soon, an opportunity to pitch a skate program to adidas arose, so he teamed with his friend Brett Critchlow and his small design firm Juice. They got the gig and decided to stick with the name and split 50/50. Because of his workload, Delphi was put on the backburner. He says, "It had become far more of an accounting, sales, production, and shipping equation than a creative outlet. The contract work I was doing was leaving me pretty much hand to mouth, so [I took this opportunity] to pause Delphi and only use it as a moniker for when I did collaborative projects that I was personally engaged in and felt like my personal style."
Matt found this shift in business and personal work "a relief" since before, everything he created felt like it needed to measure up to his high personal standards. With allowing Delphi to become a collaborative moniker, he says, "It gave me a whole new feeling of freedom. There's work projects and then there's personal projects."
ON HIS DESIGN COMPANY JUICE AND WORK WITH ADIDAS
Juice has ramped up quickly and speaks for the bulk of my time. We have gone from 2 to 11 people in about 7 years. I still hold on to Delphi as my personal project and it makes an appearance anytime I do a design project that fits the ethos. The freedom gained by Juice has been eye-opening for me, I can dive headfirst into different styles of creative solutions to projects. It's really all about being creative and always respecting the most legit skateboarders out there.

 

A few years ago, we helped do a snowboard industry analysis where we surveyed the snowboard market, suggested teamriders and created a bit of a roadmap for the brand to follow if it wanted to enter snowboarding. Luckily, this all came to life and we've been acting as their agency for adidas Skateboarding, adidas Snowboarding and then the broader category adidas Action Sports."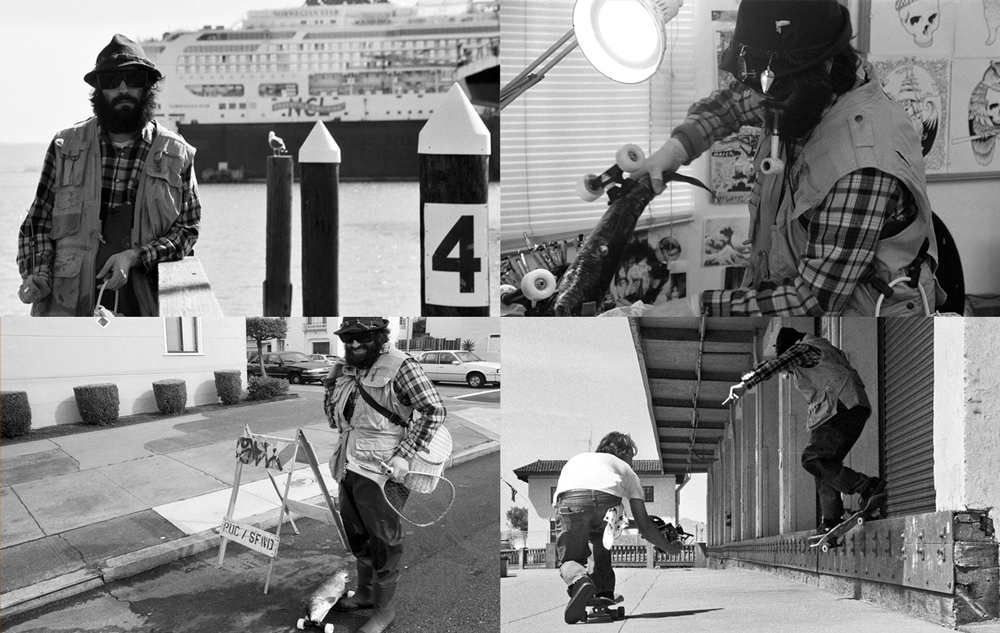 To close this short glimpse into a more, let's call, naïve past of this industry a few words that are important to remember. We didn't start any of this. We have all been part of a ride that had been running for a while before we got pulled along for the ride. It's been a great ride and there are no regrets, just great stories to be told and that's what this is all about. In the end, when you sit down and look back on it all, we can all do it with a smile and a low five, accompanied by a cold one. It's an ongoing trip, one on which I have been extremely fortunate to have made such incredibly good friends.