While most reggae fans know his international hits from the 1970s ("Ballistic Affair," "Pride and Ambition," "Ethiopia," "Trying to Wreck Up My Life," etc.) and his larger-than-life appearance as a flamboyant rude boy in the legendary Jamaican film Rockers, Leroy Smart also has a reputation – one heavy enough for his peers to have nicknamed him, officially, "The Don."
And what can you refuse to The Don? Nothing. This actually played to my advantage, as I showed up awfully late for our interview at Dub Lab radio, right before his recent stunt-laden performance at Dub Club. That night, Leroy was literally being driven back to his hotel when I finally reached the alley behind the station and his car was leaving. Damn. But the Don ordered: "Stop the car! I want to do the interview with this man!" Mind you, this happened right after Leroy Smart decided to fly to San Francisco on a whim the day before, without notice. So I sensed that his entourage by that point had just grown compliant to his last-second changes of plans. Instead of boring hotel rest, the revitalized, suave Don delivered a lesson in dapper dressing, a hefty dose of Jamaican ghetto-style self-confidence, and a short glimpse into the tough life path that turned an orphan from Jamaica into Mr. Smart – the man "regarded as one of Jamaica's most outrageous and colorful characters," as his Wikipedia page triumphantly describes.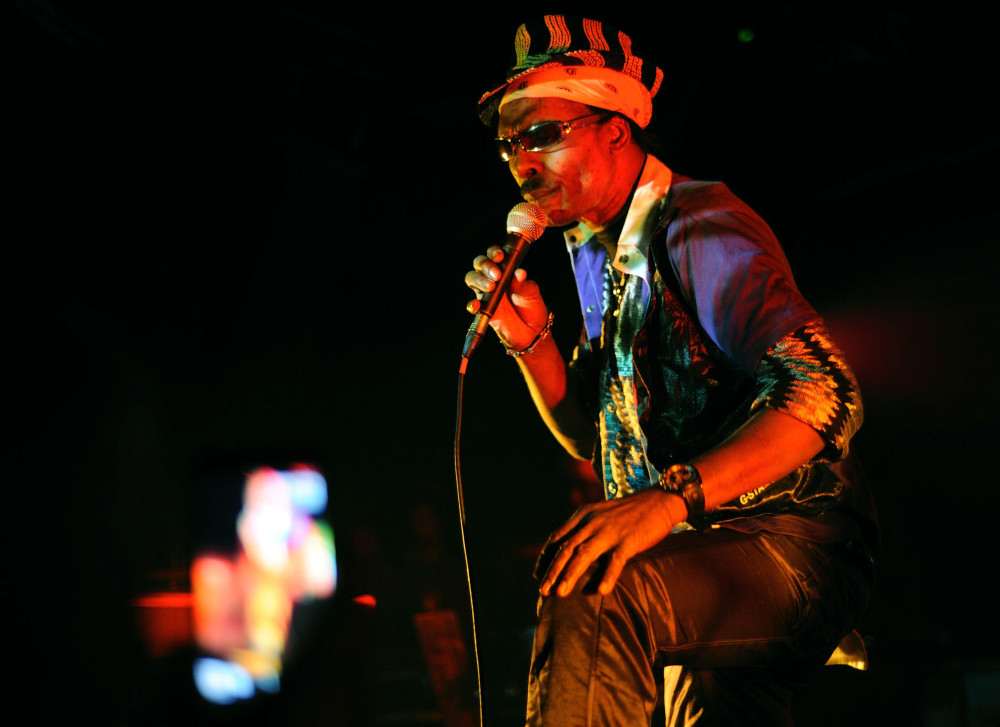 SEB CARAYOL: You attended the famous Alpha Boys School before you got your break in music. Can you explain to those who don't know what it is?
LEROY SMART: Alpha Boys School is a school of the nuns – the Catholic people. They respond with the people that are orphaned, or have no family to take care of them, which was my case. I'm an orphan. Right now I still don't know no father, no mother, no brother or sister. Nobody. Only God is my guidance, and only God helped me through and gave me this break. Coming up was a struggle, I got misled in the ghetto. It's none of us fault. It's happened to many rappers, many stars, everybody. Because of the struggle with poverty.
Alpha Boys School is always perceived as that super strict school run by hardcore, yet music-loving nuns, that turned tons of youths from the ghetto into Jamaica's most legendary musicians.
Actually, that school doesn't take no real bad people, because they are Christians. Time have changed now but back in those times they didn't take you if you were a rude boy; they'd send you to Stony Hill or Juvenile Center. Those sisters were tough and strict, but they don't take no bad people. Because I'm orphaned, I grew up with the sisters from when I was a baby. I learned to play the drums, but when I left school in 1969, I never turned out as a drummer. I learned shoe making, and I was singer and a dancer in school.
You got nicknamed "The Don." How did that happen?
You see, it's not a nickname. No. I'm gonna tell you what kind of name it is: The Don is an exclusive name that the world has chosen and given me. I am a professional dancer. I am a hitmaker. When I dress, I am one of the most outstanding dressers on the stage, on television. So I came up with a song in the early days called "I Am The Don." And right away people said, "Yes, that's The Don. He looks like a Don, he dances like a Don. He sing hits like The Don."
Many others claim that they are The Don but people don't chose them as no Don – they say Leroy Smart is the real Don. Ninjaman took pieces of it and called himself "The Don Gorgon." Pinchers said he's a Don, too. But they chose me as the Don, and let me tell you now – most naturally, they give me the Donship because of the dancing. Because of my dressing. I dress in style. I'm a hitmaker. Hits after hits back in those days. So…
Speaking of your big hits, who was Mother Liza, actually?
"Mother Liza" was written by a producer called Jimmy Radway. He wrote the song. It's just a song he wrote, so when I sing, "Mother Liza, I love your daughter," that's dedicated to any woman, not a specific woman.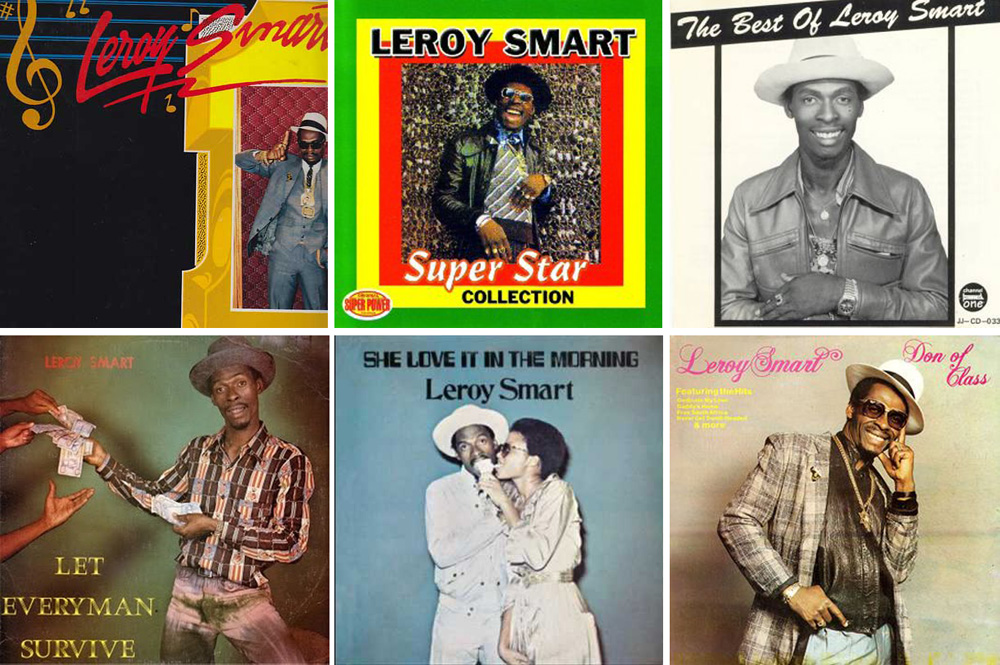 So The Don is a name that the people chose for you – but is Leroy Smart your real, real name?
I don't know who gave me that name but that name was chosen by God and by the parents who took me to Alpha. And I like how they gave me that name, because I live up to that name. "Smart" is a clever name. To be Smart you have to be wise, to be wise you gotta gain knowledge, so Smart is wise, Smart is clever, Smart is uplifting. If you're not uplifting, you cannot be smart. Ain't it?
And "smart" applies to a way to dress as well, right?
Yes! I like that, I like that! And also "smart" is a dapper. From you [dressing] real outstanding, you're looking smart. So that name – it's a blessing again.
What was an outfit of choice if I wanted to look dapper, back in the day?
Suits! Ties and suit, dress up in the suits.
And today?
Same t'ing! Suits and stylish dressing that's dapper. Some stars just go on stage and just look normal. But most stars dress to fit their appearance. People like to see when you dress and look sharp. A lot of people – Shabba Ranks, Elephant Man, Pinchers – they come on television and mention my name, "We admire the way Leroy Don Smart dresses." Big names. You know?
How did you get to have a role in the legendary movie Rockers?
Well in the '70s, they come with that movie and they chose a lot of artists that have names, like Jacob Miller, me, Gregory Isaacs. When you have a name, when you're a star, they put you in that movie to play roles. Just like in America. They just wrote the script and give it to us. They link us up at studios. They put me in Rockers to play a rude boy part. Because many artists they put in it to play rude parts, that is a part of Jamaica. And just like in American movies, most of the big stars play rude boy acts, like those big movie superstars. Like when you play bad parts in movies – bad boy parts – that helps sell the movie.
If you're a real rude boy, that legitimates the movie, too.
Yes. That's the way it goes.
Do you do mostly live shows these days?
No, man. I do many shows as all over the world, but most of the artists produce themselves now. I used to produce myself, too – my label was called Worldwide Success. It has produced songs like "Draw Card," "Daddy's Home," "She Love it in the Morning." Green label. Just like Gregory Isaacs used to have his label African Museum, Sugar Minott used to have Youthman Promotion.
Do you still produce yourself now?
Yes, once in a blue moon if a producer says they need song, if business is right, I go do. But most of the artists that have the big names, they produce themselves now. Barrington Levy do his own thing, Coca Tea do his own thing, Beres Hammond do his own hing, Leroy Don Smart do his own thing.
What are some of the nowadays Jamaican artists you like?
I like Chronixx: lyrically he's good, vocally he's good. He's the talk of the town right now, and he's a great artist.
Don't you want to give these youngsters advice to dress better, though?
Let me tell you something: dressing is not the most important thing right now. Dressing is part of your act. The most important thing right now is consciousness. It's spirituality, it's Godliness, and that's for me.
And you don't have to have dreadlocks to be conscious.
I like that you state that part. To be a conscious man is not about the locks. It's the mind of your art and your music. It's not the locks. Many locks, but they're not conscious. And many are not locks and they are very conscious. It's about the message in the music, and your mind and your heart. The consciousness goes with your mind and your clean art, and the message you deliver.