The average life-span of an adult butterfly is approximately one month, according to the North American Butterfly Association. Butterflies that roam the wild often live shorter lives (2 to 6 weeks) due to dangerous predators, disease, and other outside factors. There are some butterflies, such as Monarchs, Tropical Heliconians, and Mourning Cloaks that can survive up to nine months.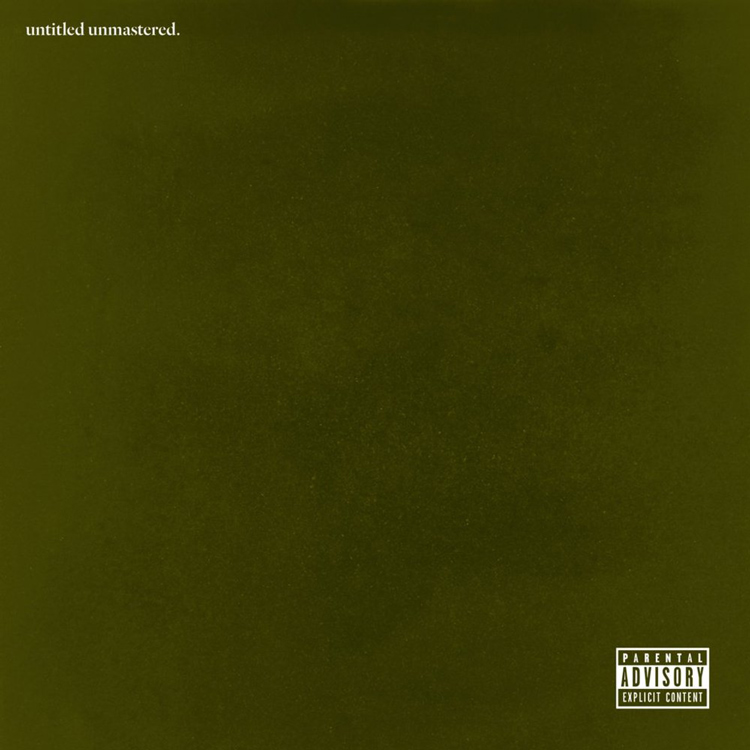 Nearly one full year after unleashing his magnum opus, To Pimp a Butterfly, Kendrick Lamar released Untitled Unmastered unexpectedly. The latter contains a set of eight demo songs that did not make the final version of To Pimp a Butterfly. Sonically, each of the eight tracks fit into the funky, jazzy, soul-infused scheme of To Pimp a Butterfly's production.
If you listen to TPAB followed by Untitled Unmastered, it's unclear why some of the tracks didn't make the cut. Couldn't Kendrick have put out a double disk album? After all, his hero, Tupac Shakur made history when he released All Eyez on Me —the first full-length, commercially sold, double disc studio album—in 1996. Like To Pimp a Butterfly and Untitled Unmastered, Pac's revered record shot to the top of the Billboard 200. There's no reason to believe that a version of TPAB complete with Untitled Unmastered tracks couldn't have done the same. However, the six-time Grammy award-winning artist did mention in a Rolling Stone interview prior to its release that he was holding on to a collection of tracks that didn't make TPAB due to "sample clearances" and "missed deadlines."
Kendrick is in his prime, and the people around him are fully aware of this. The Compton Caterpillar—formerly known as K. Dot or the good kid—has become a butterfly (fresh from a trip to South Africa) with its wings extended entirely. Perhaps, due to its short life-span, this butterfly was pimped into releasing two separate, similar bodies of work for Aftermath, Interscope, and other imprints looking to profit off of Kendrick. "Pimp, Pimp Hooray!"
Lyrically, K.Dot is at his best, once again, delivering conscious content via rhyme. His collaborators: Terrace Martin, Thundercat, Adrian Younge, Cee-lo, Ali Shaheed Muhammad (A Tribe Called Quest), Anna Wise, five-year-old Egypt (Swizz Beatz & Alicia Key's son) and others, in addition to Top Dawg Entertainment affiliates Punch, SZA, Ab Soul, and Jay Rock round out the Untitled album.
Anna Wise recently revealed to OkayPlayer that she was grateful to be a part of the album. "Untitled Unmastered is a nice ending to this era [of Kendrick]," she said. "The world won't be hearing anything new from him for a bit."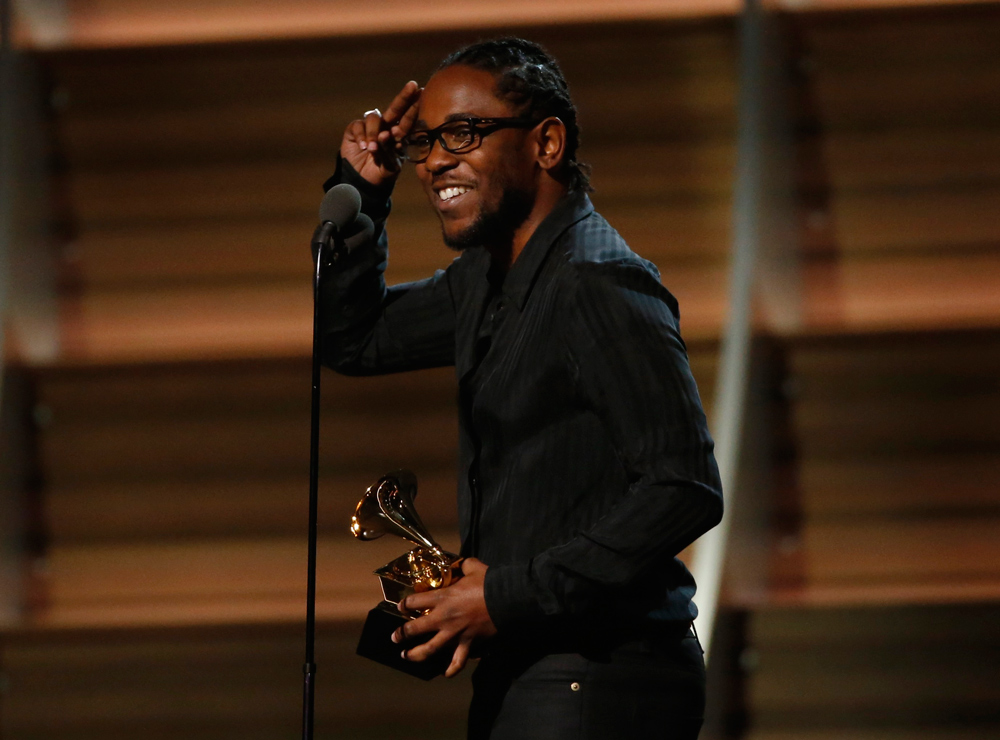 Photo: pbs.org
With its catchy hook "Get Top on the phone," and booming, bass-knocking beat, "Untitled 2" is one of the most well-received tracks on the albums. K.Dot linked with Cardo and Yung Exclusive (circa June 2014) to create the banger that will probably get the most spins at BBQs during this summer. On the third verse, Kendrick shouts out his TDE family and their recent success with lyrics like, "Me and Top is like Kobe and Phil, a father figure fuck with him, you get killed. Fuck with me and he will kill you himself, TDE the mafia of the west," and, "Q (Schoolboy Q) just bought a brand new McLaren, Rock-a-lack about to buy the projects."
Other highlights include "Untitled 3," which was performed on the Colbert Report in December 2014, and reportedly written by Kendrick the night before. Within the lyrics, K. Dot prophesizes about life's most important matters to black, white, Asian, and Indian cultures. He's generalizing, of course, but the stereotypes he speaks of are rarely expressed so eloquently in hip-hop. It's his art, and it's supposed to make you think. Interpret it how you like.
It's a shame "Untitled 4" was not placed on TPAB. As SZA sings "Head is the answer, head is the future," followed by Kendrick saying, "Don't second guess yourself," it seems this song tackles the actual act of pimping perfectly. Producer Terrace Martin told Complex, "My only memory of that song is that we were eating heavy ramen, drinking organic vodka, and 60-year-old cognac. We were on our low-key, dim candles-type shit." So, maybe the cast was fooling around in the studio, but in essence, this track falls directly in line with TPAB's "For Free" and "Keisha's Song" from his Section 80 project. Kendrick's whispers and SZA's soft, mellow vocals match perfectly.
"Untitled Track 7" is another cut that could easily find its way to radio airwaves. Here, Kendrick channels his hiiipower and appears to be battling two-sides of his self—traits of a Gemini (see: "u" and "I"). As he rattles off a list of tangible items and emotions; love, drugs, chains, fame, juice, crew, and hate, he mentions none of the above will get him high "like this." The second part of the song, produced by Young Egypt, features Kendrick kickin' his pompous flow and taking aim at the rest of the industry. "The greatest and latest mogul, you know what time it is / You niggas fear me like y'all fear God / You sound frantic, I hear panic in your voice / Just know the mechanics of making your choice and writin' your bars / Before you poke out your chest, loosen your bra / Before you step out of line and dance with the star / I could never end a career if it never start"
Question #2: What is power? #untitledlyrics

— Kendrick Lamar (@kendricklamar) March 10, 2016
Besides a few tweets coinciding with an online lyric competition for the Untitled Unmastered album and its CD/Vinyl distribution, Kendrick has kept quiet about his latest work. There's been no Rob Markman sit-downs, no late night talk show discussions, and (to date) no magazines have published a Q&A.
Kendrick and his sound will undoubtedly change in the years ahead. What's next is uncertain. The butterfly is free now, shedding light on situations the caterpillar never considered. His struggle is our struggle. It's inevitable that this butterfly will die, eventually, and so will the beauty it carries. Perhaps, Untitled Unmastered symbolizes the last fluttering efforts of a butterfly pimped to its limit.
***