Keiichi Tanaami, born in 1936, is one of the pioneers of Pop Art in Japan and abroad, working in the '60s and '70s on pure pop-art psychedelic forms and rich symbolic iconography. While still in university, he was connected with artist Ushio Shinohara, one of the leading figures of Neo-dada Japan, and witnessed Yoko Ono and Nam June Paik's performances at the Sogetsu Art Center.
He has visited Andy Warhol in the Factory in 1968, and designed album covers for Jefferson Airplane and The Monkees, and exhibited his fine art work since 2005 in numerous cities. His work is full of elusive creatures, wrapping themselves around dancing figures and ceremonial objects. As a designer, artist, and illustrator, he utilized re-occurring themes that were inspired by his childhood memories, his experiences from the war in Japan that generated explosive dreams, and other symbolic images of animals, patterns, and themes.
During his career, he has moved very successfully between genres. He was the first art director of the first Japanese edition of Playboy and has also created complex animated films that bring his drawings to life. His ability to express his aesthetic through films, silk screens, painting, and sculptures has enabled a series of collaborations within other creative fields such as fashion and publishing. What is extraordinary with Keiichi Tanaami's work is that he has managed to remain creative and active from the '60s until now. It would be impossible to encompass Tanaami's whole body of work in one interview, but we're honored that we were able to catch a tiny glimpse of his creative world.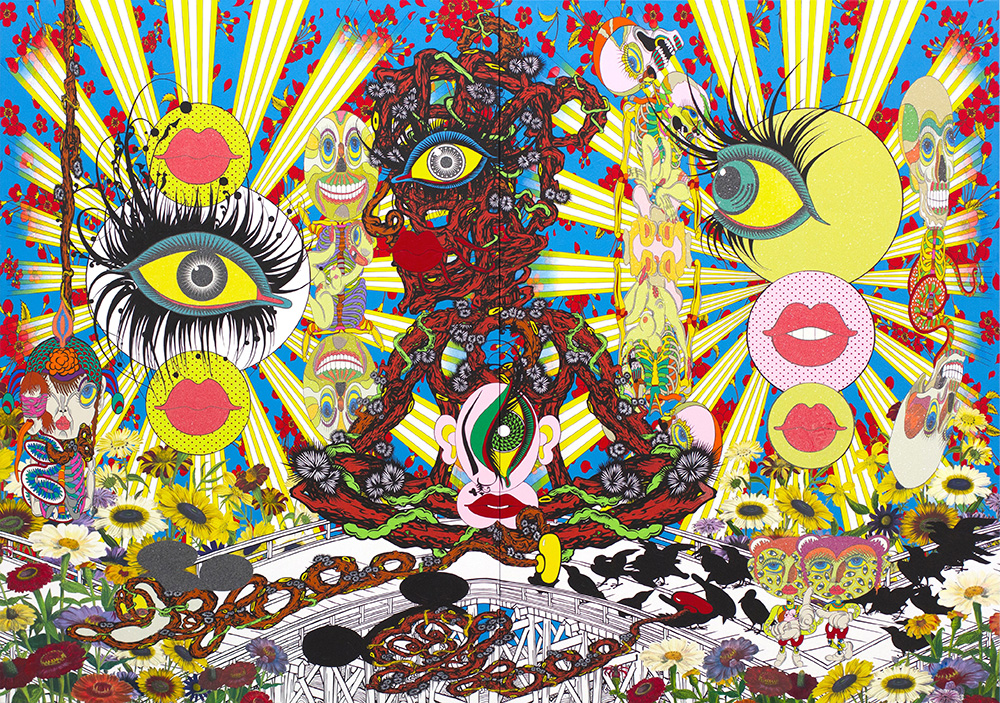 TASOS & MARINA: Can you tell us about your first trip to the United States in the '60s?
KEIICHI TANAAMI: In my boyhood, I loved movies so much, since it was the greatest entertainment in the post-war time. I watched more than 500 movies for a year, but most of those were B movies – like kid's stuff rewarding good conduct and punishing bad conduct. However, I was thoroughly enchanted, and started to like American culture.
In 1968, when I first visited the United States, what I experienced was not a city of dream, like which I saw in the movies, but was a dark city of Eros and violence. The both sides of the 42nd street were fully weird shops, such as porno shops and strip bars, but I was spending almost all my time there everyday.
I was shocked by the underground films (e.g., by Jonas Mekas, Andy Warhol, and Kenneth Anger), and excited about Robert Crumb's comics. Since that, the underground culture deeply influenced my works.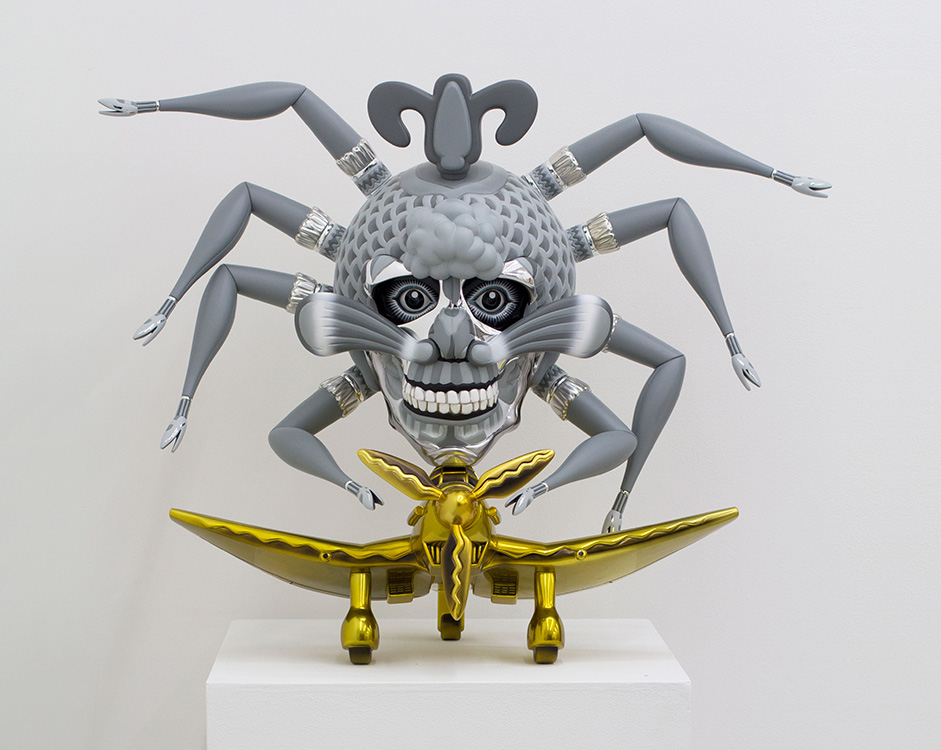 Where do you draw your inspiration from? Does that change over the years?
Small portraits of the wanted criminals on newspaper, bondage photos by John Willie, painting The Origin of the World by Gustave Courbet, Shunga (erotic art) by Katsushika Hokusai, photomontages by John Heartfield, Roosters by Itō Jakuchū, Amarican comics in 1950's, The Scandalized Mask by James Ensor, beautiful women with big tits on porno magazines, thus, I get inspiration from anything. Of course that changes through the time.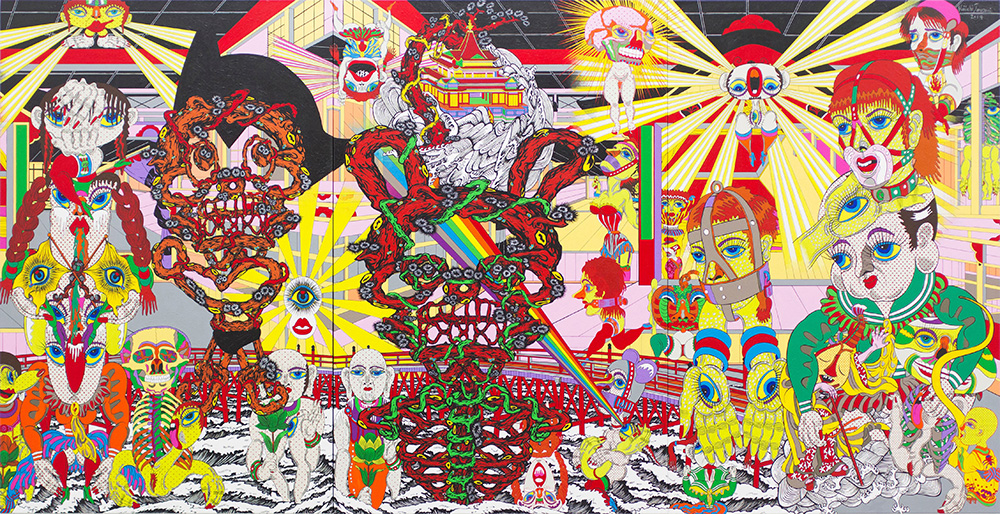 How do you approach the making of a book?
I am working on a deluxe edition of a book, being published by Little Big Man (a publishing company based in Los Angeles). Which is an art book [that] contains my 1960s works decomposed and reconstructed by a silk-screen printer with his individual interpretation. Another is a large art book, 60 x 40 cm in size, published by LE DERNIER CRI in Marseille. The director of the studio, Pakito Bolino, put the colors on the monochrome drawings I provided. Creating works alone is a fun, but collaboration is thrilling and exciting.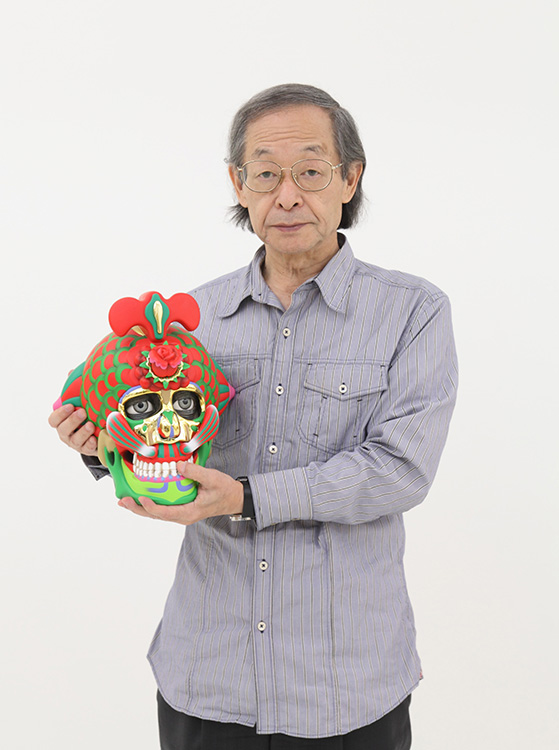 How much time do you spend in your studio?
I could say all day. I continue to work even after I come back to home. I cannot separate work and private life.
What is your relationship with tradition?
I am working at an art college in Kyoto, so I often go to see gardens, temples, museums, and secondhand bookstores. Kyoto is a city in which Japanese old traditions still alive, so there are excitements every time. Moreover that is a city of darkness in which demon lives, where phantoms and evil spirits wandering around, which makes me feel as if I am covered by the darkness, but tempting me to the different world.
I am living in Tokyo in which always lighted, since there is no place where the darkness covers me.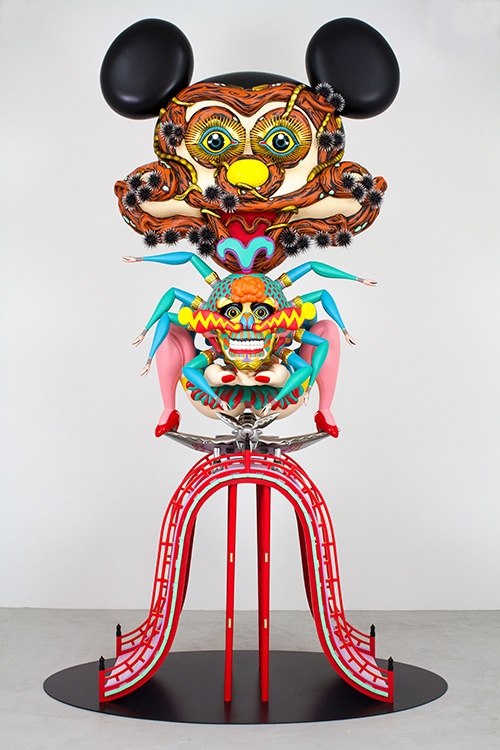 Do you enjoy the company of an animal now or in the past?
I have never had a pet in the past, even now.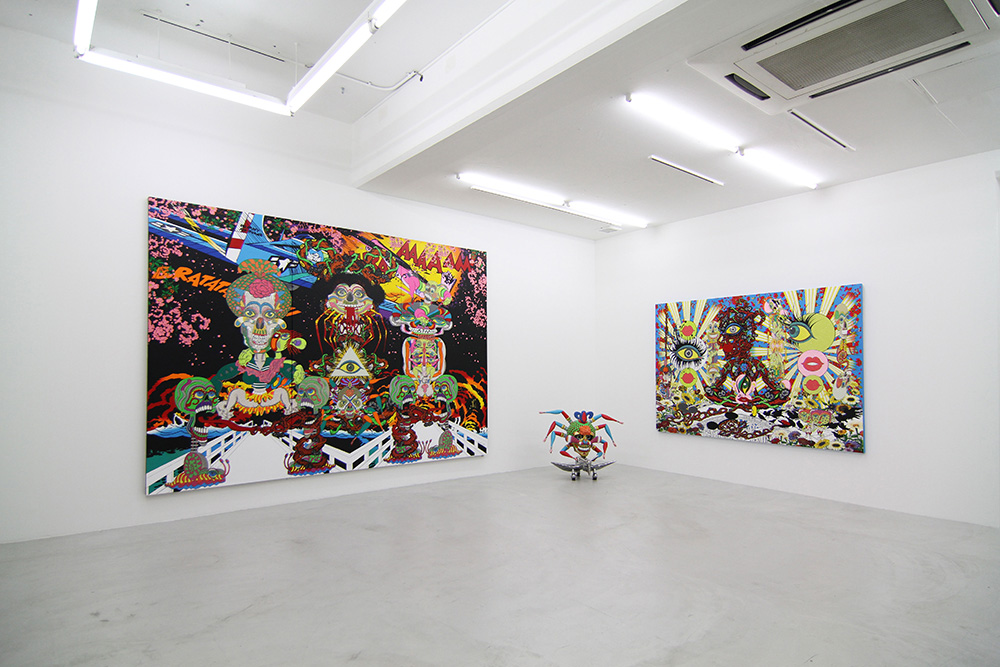 Can you tell us about your collaborations with creatives in the fields of music, fashion, and film?
At the end of last year, I worked on sculpture, animation, and the show window of the boutique in New York, for a French cosmetic maker Sephora as a collaboration. There was no restriction on that project and I could work freely, so it was a fun.
When I collaborated with an American fashion brand STUSSY, they renovated one of their branch located in Harajuku (Tokyo), to make a gallery space, due to they didn't have their own gallery in Japan.
Thus, the interest of collaboration is that involves unexpected developments.
How do you keep up to date with art today and how do you see your work in a contemporary context?
I am working on many different type of projects at the same time, therefore can not remember what I did on that day. I am just doing what I like, as I like, so it is not easy to answer how I see my works in a contemporary context.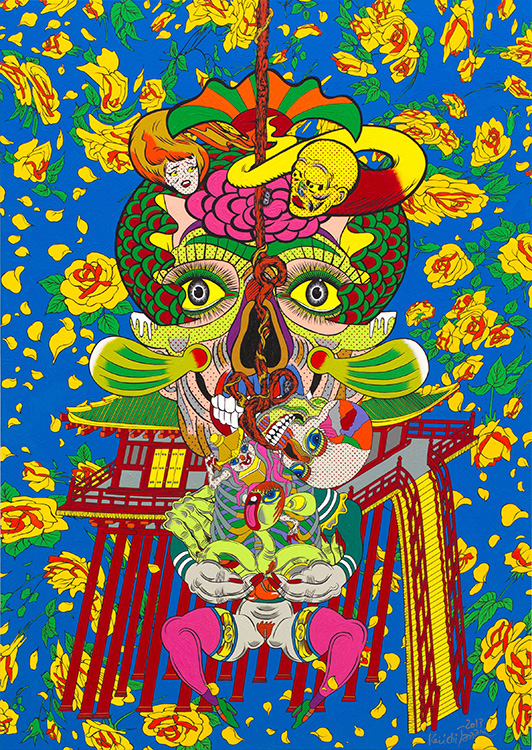 What was the last piece of music you listened to? When and where was that?
In Japan, there is a radio station J-WAVE, mainly has music channels that plays a wide variety of music.
I don't know what was the last piece.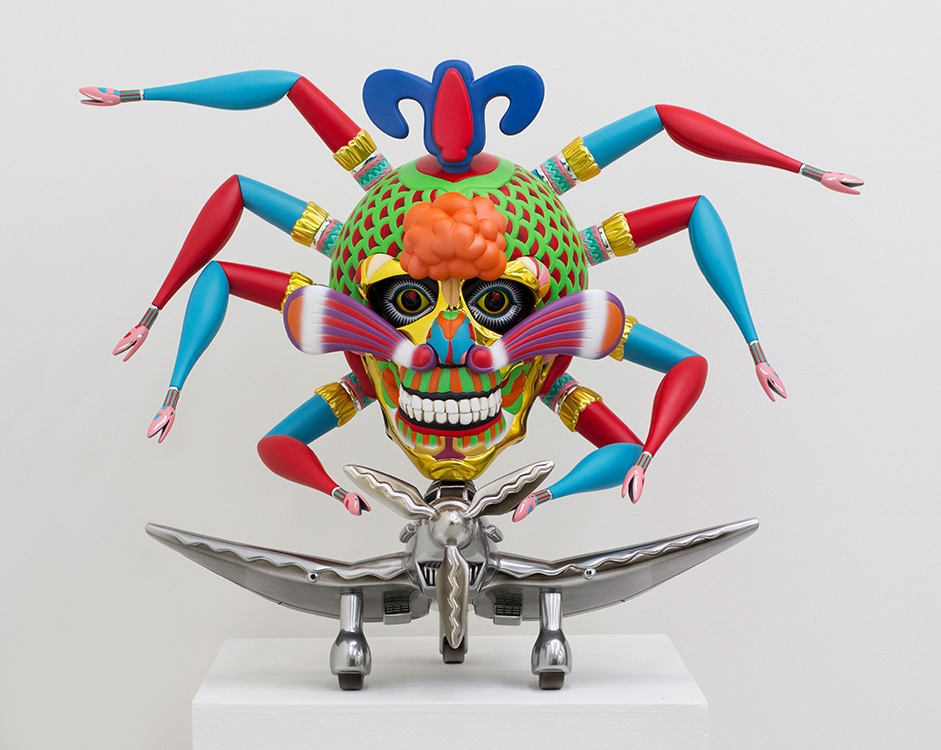 ::
Gallery images courtesy of ©Keiichi Tanaami, Courtesy of the artists and NANZUKA.