Joyce Wrice is stepping out. You may recognize her name from features with Dom Kennedy, Polyester the Saint, Jay Prince, and Blu, but the 24-year-old songstress refuses to be remembered for just "doing hooks for rappers and covering songs." Joyce shouldn't have to worry about that though—her solo career is taking off, with a premiere of a music video a couple weeks ago, the release of her latest EP Stay Around, and a show at Highland Park's Hi-Hat venue that she hosted and curated herself. Luckily, I was able to catch the show and witness her radiance and contagious energy as she danced and sang to an enthused crowd that reciprocated her excitement. But it hasn't been an easy hill to climb for someone who's self-proclaimed shyness and lack of identity as an artist has, in the past, gotten in the way of her feeling like herself.
"I didn't know what I wanted or what works for my voice and who I represent and the things I talk about," Joyce remarked thoughtfully when I interviewed her just the other week. I was sitting at the foot of her bed, taking in her shrine to R&B. She was playing with her hair and gazing up at the ceiling. A record spun softly in the background, a Bell Hooks book sat besides her. Joyce recentered her focus on me and offered a light shrug—an acknowledgment of the growth she's been through.
Joyce isn't dwelling on the challenges. She's all smiles—the same energy I witnessed at the Hi-Hat several nights before—but more contained. Joyce has so much spirit—a truth that surprised me a bit after listening to her smooth, mellow, and soulful EP Stay Around. But she knows how to channel her vigor into different areas: songwriting, recording, performing, and even walking dogs and teaching English to Japanese American kids. "I've really learned to just be the music, be in it, and be vulnerable in it," she smiles. It's a feel-good moment.
Read the interview below to find out how Tamia changed the course of Joyce's life, the role fantasy plays in her songwriting, and how a Justin Bieber track led her to producer and friend, SiR.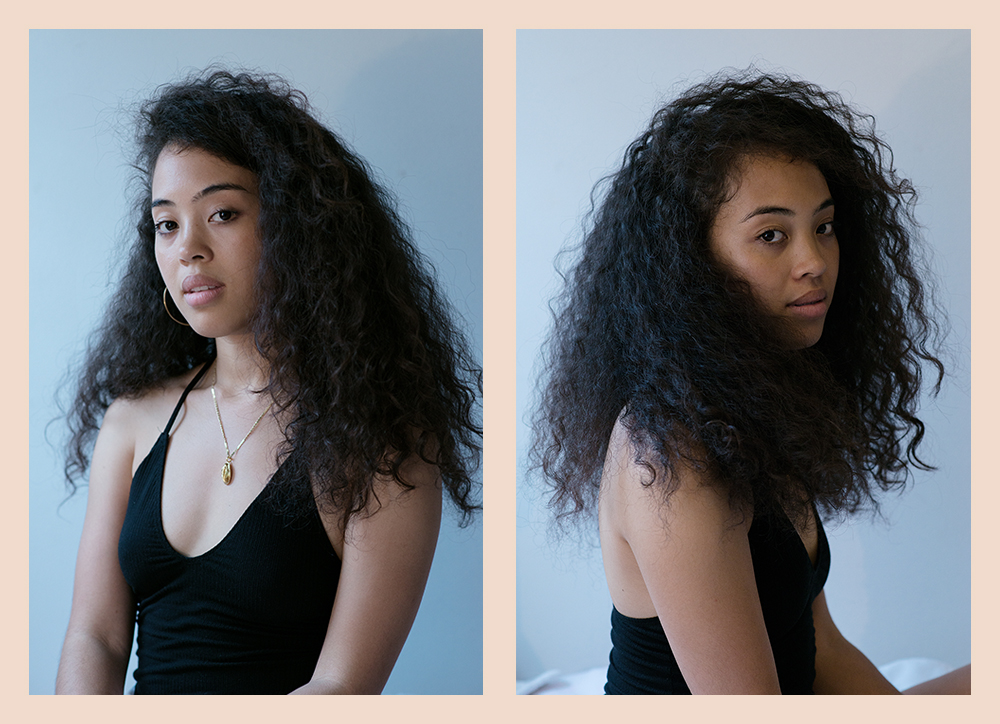 KAT THOMPSON: How did you get into doing music?
JOYCE WRICE: When I was little, my dad played a lot of R&B and Jazz music. When we were in the car, I vividly remember him playing a Tamia CD and I just gravitated towards it and really loved the emotions behind her voice, the tonality of her voice, the runs. It just made me fall in love. That's what, I guess, got me to start singing. I just wanted to sing as good as her, or even better, and try and emulate her. That's what planted the seed of everything.
What motivates you when you're creating music or writing music?
Personal experience, things that my friends or anything that I see. But I also like to just make shit up. So like, fantasy. It all depends on how the beat [sounds] or if there's live instrumentation—it depends on how it makes me feel. From that, I just come up with an idea.
Does your background or your mixed-race experience influence your music at all?
I don't know. Maybe a little bit. I mean, a lot of black artists have influenced me and just the soul behind their music and the voice—and that all comes from the experiences and the things that they face. I guess definitely that part of the culture, my culture, have influenced me.
What was it like working on your EP, Stay Around, with Mndsgn and SiR and the rest of your fantastic team?
It was very fun! The funny thing is like, I moved to LA 3 years ago—it will be exactly 3 years next month. I came from Orange County and for a while I was working with Polyester [the Saint], Dom Kennedy. Through those experiences, I really wanted to work on my own project and kind of move away from doing hooks for rappers and covering songs. But that part of transition was really tough for me because I didn't really know who I was an artist; I didn't know what I wanted or what works for my voice and who I represent and the things I talk about. During that time, I really had a hard time figuring it out, so I just really [sought out] other people to work with.
I came across this Justin Bieber song called "All That Matters" and I really loved the writing and the production. So I looked up that song and I came across the artist who wrote it and people who produced it. And the songwriter who wrote it is this really big songwriter, so I knew it was kind of difficult for me to reach out to him. But the producer, on the other hand, wasn't as big so I reached out to him and he liked my voice. And I met up with him and SiR happened to be there. So I shared with SiR how I'm trying to figure out what complements my voice and how I really want to work on a project. At that time, SiR had the time and the desire to work with me and really help develop me and my music. He writes for Jill Scott and Melanie Fiona, so he's very experienced with working with artists. So at that moment we were like, "Okay, we'll work on an EP." It just happened very organically and it took us not long to record and write. I brought beats that I like, and that was when I just recently met Mndsgn too and he sent me a bunch of stuff. I just recorded ideas in my room or Garage Band, and shared it with SiR in the studio. He was like, "That sounds good," and, "No, not that," and we just kind of picked at it and recreated everything. It just happened with that.
"Do You Love Me?" produced by Mndsgn, made originally from a Knxwledge beat.
That's kind of what happened with your track "Do You Love Me," right? You just heard the beat and you immediately knew that you could make something with it.
Yeah, for sure! I like stuff like that, where it kind of has a hip-hop feel to it but it's still R&B and up-tempo. That was one of my favorite beats. That was originally produced by Knxwledge and Mndsgn did a remix of it, so it has history.
Speaking of "Do You Love Me," what was the inspiration behind the music video and how did you develop that with the director?
It was directed by Danny Williams—he also goes by Top Shelf Jr.—and for a while we've been talking back and forth about working on a video. And after picking different songs, we decided on "Do You Love Me." And I knew that for "Do You Love Me" I really wanted a very simple, minimal video of just me walking around. I didn't want a guy in it or anything; I just wanted it to be very simple and more of like a performance. The day of, he was like, "Just come and follow me to these places and we're just going to shoot here." He had already picked Venice and Chinatown, but I knew that I wanted to do an elevator shot in this spot in Little Tokyo. So we just randomly did it in those areas and he really directed me and told me, "Look down and this part," and, "Look up here—let's do that again." It was just very natural; it wasn't too planned out at all. It was very spontaneous. Afterwards he sent me a few edits, and maybe after two times of editing, that was it.
I went to your show last week and saw you did choreography to "Do You Love Me" and really perform it. Do you like performing live? What's that experience like for you?
This has been a really big challenge for me—like everything—because I'm really shy. I get very nervous; I care way too much about what other people think about me. I just have all these insecurities that are stuff you have to face, especially if you're going to be a performer. For a while, when I was in high school, I would mostly just do covers because it's easy. You just look at a laptop and you don't have to really engage with people. But after, time after time, I [realized] I really want to break out from that.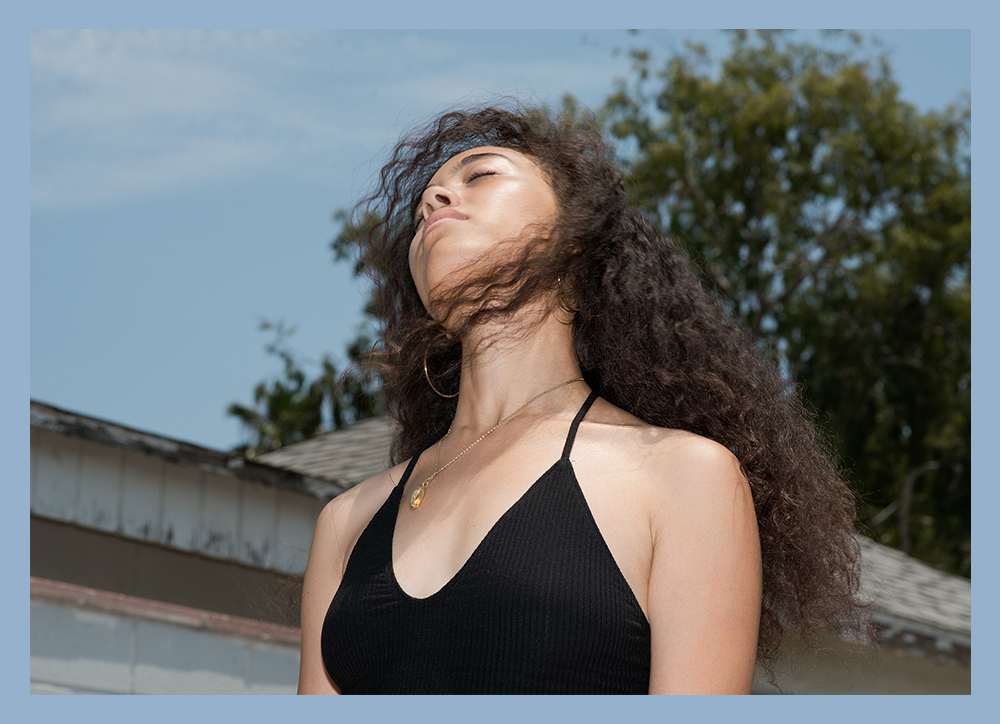 For me, performing has been very nerve-wracking, but with this [most recent show], it was a really huge breakthrough for me. I really got out of my comfort zone, and did choreography and singing at the same time which is not easy! But I've always loved dancing; I was a dancer in high school. I knew that I just really wanted to put on a great show. Just singing and being in front of people—like yeah, that's cool, but I really wanted to push boundaries a little bit. So I had my friends—one is a professional dancer, the other is film—dance with me. We rehearsed and planned it out and it was so exciting. I enjoy performing now! Before, I was really nervous, and when people would ask me I'd be like, "No, I'm okay. I just want to record and put music out." It's a lot, but I feel better. I'm more comfortable.
I just watch how my favorite performers perform and remind myself that I really just want to encourage people through my music and impact them the way artists have impacted me, and I can't do that hiding behind a computer.
That show was so great—everyone was vibing so hard. Did you curate the lineup? I feel like all of your openers really meshed together. There was definitely a progression.
I'm so glad! I didn't know how it was going to work, but I put it in that order for a reason. Arima did an acoustic set, Kari is a rapper and sings a bit, Clark is more gospel. I just wasn't sure if it would mesh very well, but I was like, "Forget that." These are artists that I really like. Clark has never performed in L.A. before, but I love his music and we're affiliated with the same people. Arima's one of my really great friends, and she's an amazing singer and a really great friend who I've really gotten very close to. And Kari is just an outstanding performer. I love her energy, I love her carefree nature. So I just knew that it would be a great variety of different sounds. And the venue—I came across that venue when I went to a Stones Throw event and I just loved it... It was very chill. Everyone was very respectful. I'm very happy about it all. And that was my first time putting something together.
What experience do you want your listeners to gain from your music?
I definitely just want them to feel something. I remember when I first moved to L.A., I had a hard time really conveying the message behind the lyrics. I would just moreso record and worry so much—like am I on the right note? Is the pitch okay? I was concerned about little things. But I've really learned to just be the music, be in it, and be vulnerable in it. I want people to just feel something. If they can relate to the lyrics, if it can help them in any way, I've completed my mission. It's great, because there are people who tell me, "Oh my god, your music has helped me write my essay," or, "I'm feeling this way, and your music has helped me feel better at that." So that's basically what I really want.
How long did it take you create Stay Around and what was that process like?
Honestly, I think it took 4-6 months to record all of Stay Around. SiR and I, when we started working together, I recorded a few demos with him. We really just had to get comfortable working with each other. After that, I was like, "These are some beats that I think will be really great for this." That's pretty much how it worked. I would work all day and then go to the valley and record at night. And that was like three times every week. It was pretty consistent. SiR is great because he's a really great writer, he's a great vocal producer, and he's a great producer as far as like... we had to chop up a little bit of some of the production and move things around. So he's really great at all of that. That's what made things go pretty quickly and very smoothly. I was very fortunate to work with him.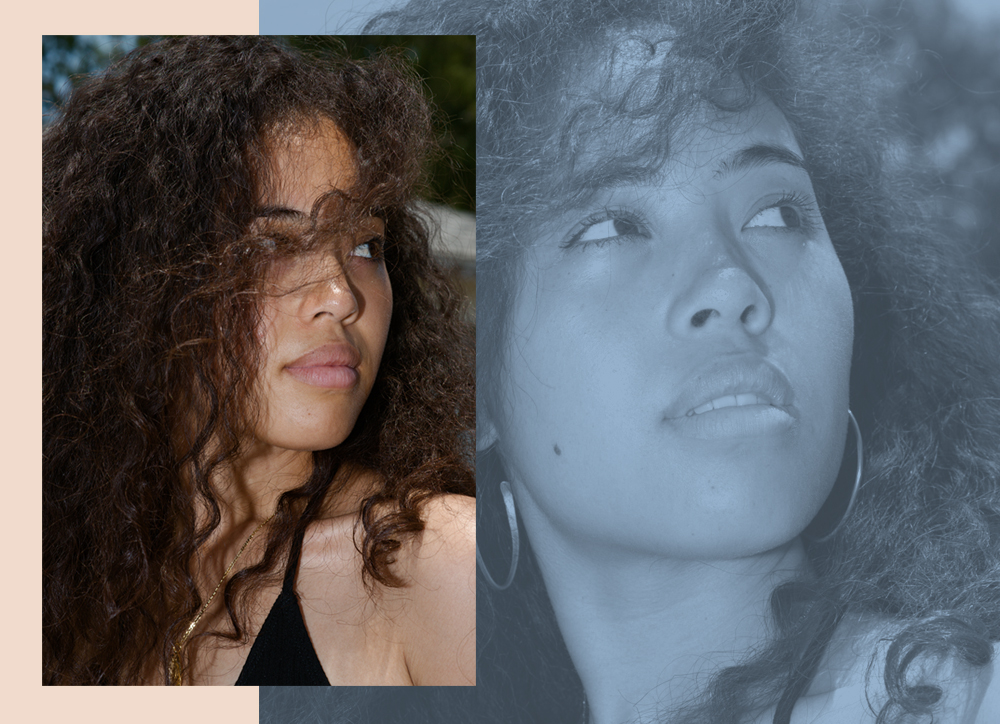 "I've really learned to just be the music, be in it, and be vulnerable in it."
And what is your own personal process when writing music? What are you thinking about, or reading, or listening to?
I just listen to the beat and I kind of just freestyle over it. But during Stay Around—well, I went through a breakup in college. And I still had a lot of those certain feelings about it. I was still holding on to it and I wanted to express that in a project. So that's implemented in Stay Around. Also, for "Aint No Need," I met this guy and he was telling me how he was jaded and stuff. So when I heard that particular Mndsgn beat, I was like, "Ooh, I want to talk about this person who I had a really great conversation with." I just kind of put it in there.
What do you do outside of music? What are other passions you have?
I like kids. I teach English to Japanese American kids three days out of the week. I love dogs—big dogs preferably. I'll walk dogs sometimes at Bark n' Bitches [on Fairfax], right next to The Hundreds. I love listening to music, reading, biking... I like eating sushi, a lot. I love Japanese food. I like going out and dancing. I haven't been able to take too many dance classes, but I like to go to dance studios. I practice Buddhism so I'm involved in a Buddhist organization. And I like wine.
What are the goals you have for the future? What's in store for Joyce Wrice?
Definitely a longer project. And more performing within the U.S. and outside. I'm half-Japanese and I really want to record Japanese music. Or make songs in Japanese. And there are certain songwriters and producers on my little wishlist that I want to work with.
And I just want to keep working hard and not give up on myself and be swayed by things that might happen that we can't help. I just want to get better and I really want to work with other artists—other female artists—too.
***
joycewrice.com. Follow Joyce on Soundcloud, Twitter @joycewrice, Instagram @joycewrice. Pick up Stay Around here.

Photos by Nathanael Turner. Creative by Tom Winslade.