Spend a few minutes HERE and you'll quickly notice two things: 1. A bevy of original iPhone photos posted daily, seemingly non-stop, at all hours and 2. An eclectic source of inspiration. José's photos don't necessarily set off preset fireworks, but what they do do is squeeze every possible pixel out of a smartphone's capabilities and that's no accident, and José wouldn't have it any other way.
It's this sort of process – extracting something to its maximum ability – that's paved such an impressive career for Nike's Global Concept Creative Director; José Cabaço, controlling only what you're able to control and letting the rest manifest on it's own. Through an undeniable curiosity and ability to age the mind with wisdom, while still remaining impressively youthful, José's become a beacon for creative brilliance, rooted in his childhood growing up in Mozambique, through the founding of his own advertising agency in Portugal, and eventual move to iconic advertising firm Wieden+Kennedy, paving the way for a dream scenario that's landed him at Nike Headquarters in Oregon.
On a recent trip to The City of Roses, José kindly made some time to hang out and share a look into some of his sketchbooks, all analog hard drives (as he calls them) encapsulating every one of his thoughts and ideas. Speaking openly about his career, he touched upon his thoughts on mobile photography, his journey through the world of advertising and an unlikely encounter with Dan Wieden, who amongst other notable accomplishments (such as co-founding Wieden+Kennedy) is responsible for coining the term "Just Do It."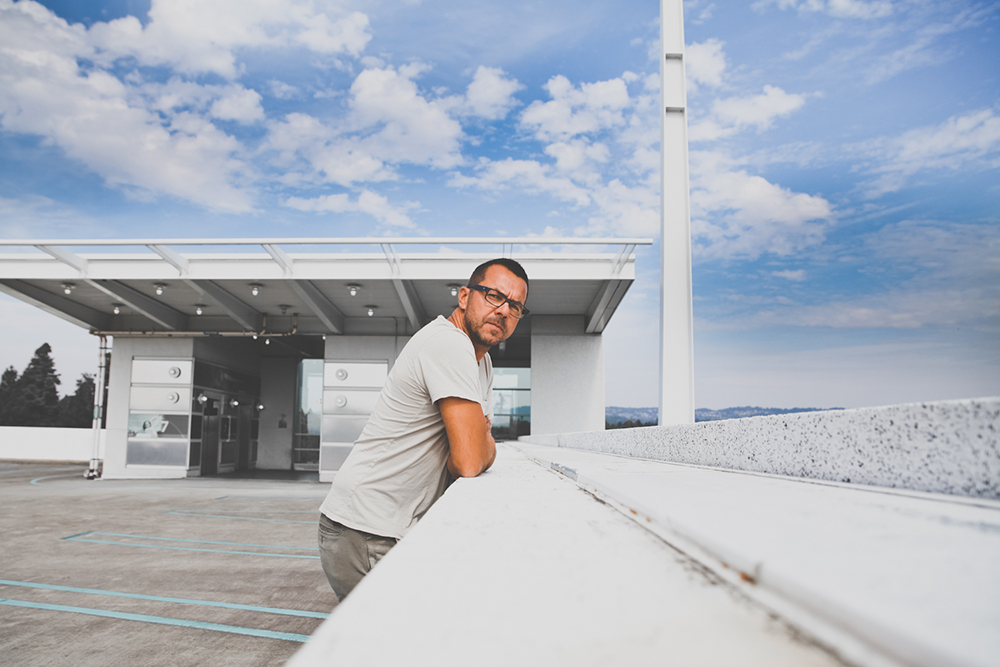 Nike Global Concept Creative Director José Cabaço
LUIS RUANO: What's allowed you to place yourself in such great positions to succeed?
JOSÉ CABAÇO: I never made plans to go to companies I ended up at. For example, I started my own [advertising] agency in Portugal called Home. Until that moment, I had worked for 15 different multi-nationals – anyone and everyone that you think of in the world of advertising. The Jay Walter Thompson's, the Young and Rubicam's, the TDWI's; everyone. I had been at all of them and I always struggled to do exactly what I wanted until I decided, "All right, I'm going to start my own thing."
At the time, for a guy interested in images, film, photo, and graphic design, it was unavoidable to look at Nike as a brand with a fundamental voice for our generation. So I was always looking up to what Wieden+Kennedy was doing in the world of advertising. I'm talking the first campaign with an athlete with AIDS or the campaign about Tiger Woods being the first African-American to wear the green jacket. [Wieden+Kennedy] was doing not only advertising, but shaping society's way of thinking. Pushing people to stop prejudice and make everyone better. It wasn't just about selling a shoe, it was selling a better you. My generation thrived on it, I thrived on it and got inspired by it and started my agency trying to mimic it as much as possible. At the end of reading every brief I would ask myself, "What would Wieden do?"

One day, I was picked to be the Portuguese film jury member at the Cannes Film Festival. Coincidentally, Dan Wieden was the president of the jury for its 50th anniversary. During the judging sessions, he saw me pick many fights with the jury, trying to push for fresh, out of the box ideas. One of those [fights], the most heated one, was because of a piece of film that was done by Wieden+Kennedy's Tokyo Office that was pushing advertising into a place that was not the [usual] formula. It was an animation film for the Presto launch in Japan and was a hybrid of an ad with a music video, animation, street art, and progressive music, and I was like, "Yeah, this is what I want more of!" The jury was very traditional for most of it and Dan liked the fight that I picked. At the end of the festival, we were getting ready to walk on stage to be introduced as members of the jury that voted for the awards about to be presented, and he approached me and said: "Here's my card." And he was like, "No, no, no, I don't mean stay in touch like I'm going to call you to see how you are. I want to work with you." When he told me that, in my head, I was like, "Are you serious? I'm this guy with an agency in Portugal you've never heard of and you're telling me you want to work with me? Fuck yeah!" The rest is history. I ended up moving to the W+K office in Amsterdam to be the Creative Director for Nike Europe. I found myself living a dream I never dreamt before.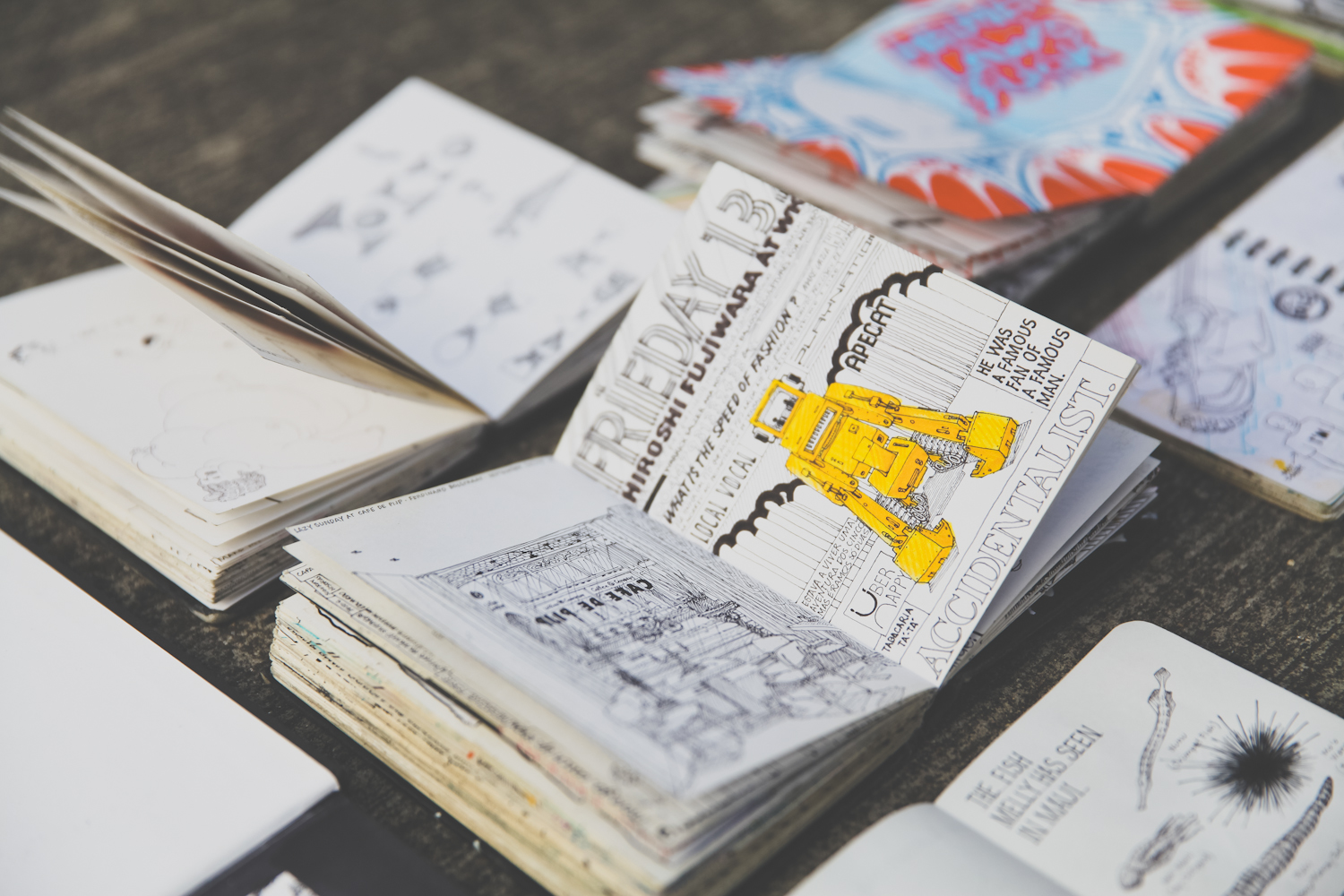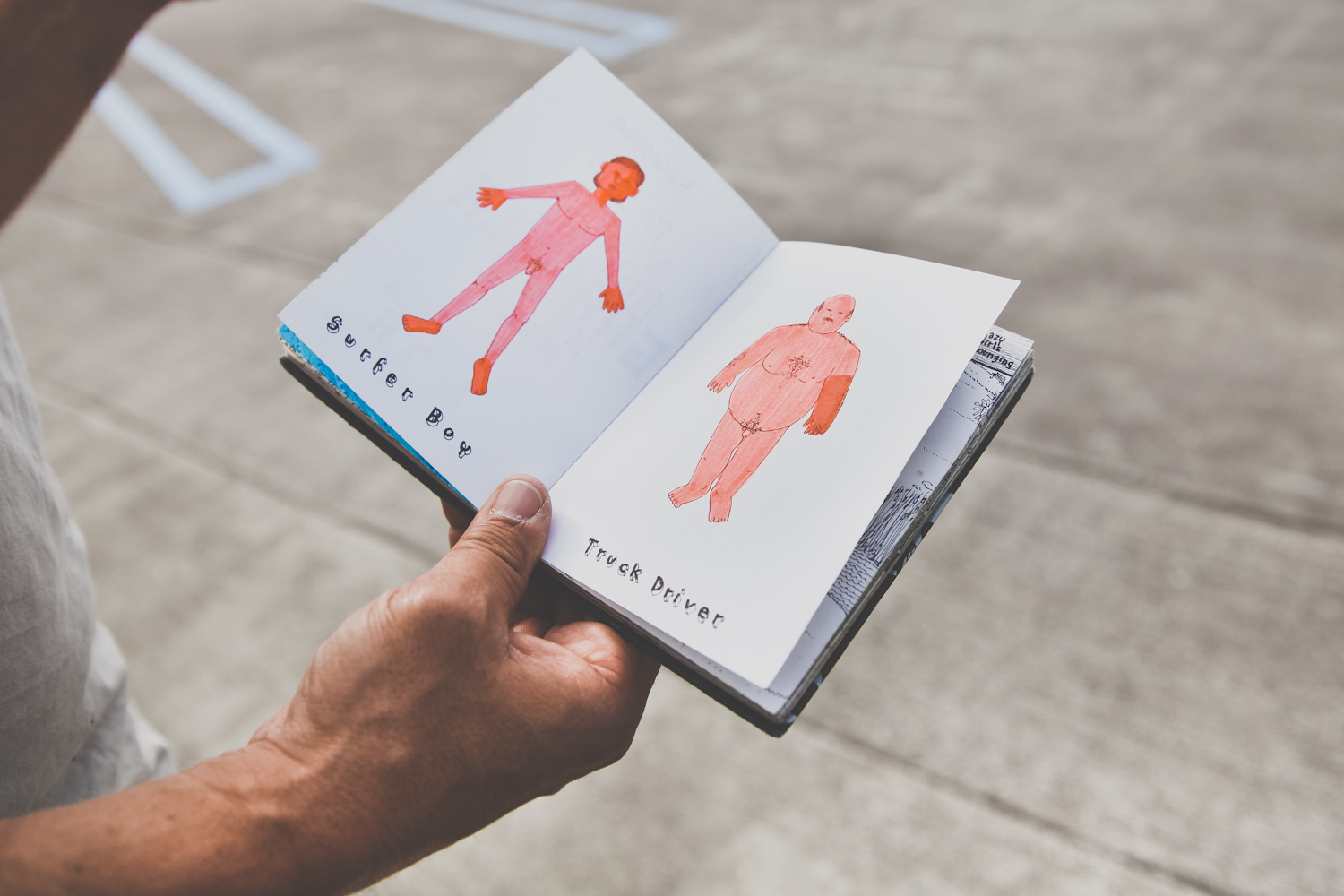 An observation of body tans on different professionals
How important has photography been to your profession?
I've always loved photography. The nature of my job has always been about commissioning work to photographers to execute the many campaigns I've produced in my career. Every time [we shot a campaign] I would always have a camera with me and I'd learn from them, get inspired by them, and shoot – even if it wasn't going to be used. In time, I managed to combine my stuff with the photographers I would pick. That was always an amazing thing, but I was always facing myself with, "Okay, this is a camera that's worse than theirs and I need to create something that's a little different rather than trying to get to what they're at with a camera that is less." If that is the case let's go opposite, embrace the lower common denominator. There are so many people that take photos with cameras that then, in the processing of developing, they're downgrading the quality of possibilities that the camera has, so why am I not embracing something that I already know that will never get to that place, but will get to a place that's different? Photography taken with phones was that bitmap, low res – it felt somewhat like film did in it's infancy, this was the equivalent of digital capabilities in its infancy.
The other thing I love about the phone is that I don't have to carry a load of stuff with me. It's just that one little piece of equipment that I can look at anything that I find interesting, pick it out of my pocket, and shoot it. I don't have to worry about lenses, I don't have to worry about rotating the lens to pull focus, I just shoot; point and shoot. The better the phones got, the better that experience became. What I realized in the process was that the amount of photography that I started capturing made me a better photographer. There's no need to develop or have a hard drive. At the end of the day, I download the photos that I took that day; period. I go to the next day with a clean phone and let's go at it again.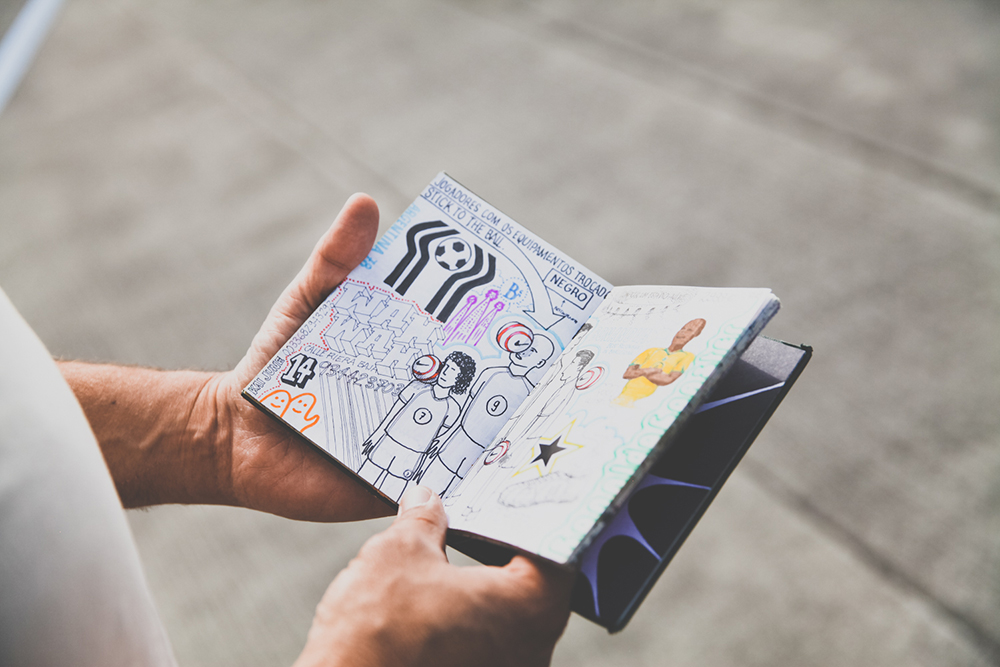 Nike Football idea concepts
That made my output skyrocket in terms of numbers and with that came better and better stuff. I still look at myself and feel like every day I get better at it. Not better from a technical standpoint, because that's the limitation, but I became better at the selective process of my observations. I went from anything goes to anything goes a little bit more curated. So your editing process, that's simultaneous to every look you put onto something, just got more fine-tuned. I look back now and I have billions of photos that became this insane archive of the world around me and the life I live that it's amazing to think about looking back one day through years and years of culture and travel and people that you met along the way that you would not document if you were always carrying your camera.
For me, the immediacy brought back that spirit of a street photographer from back in the days. The technical component is, "Okay, if this is a phone and has limitations, what are those limitations?" It's very natural for a photographer that also has a phone and knows how to operate his camera inside and out that the phone is not the place where he obsesses with photography. It's funny, you'd get a string of photographers and very rarely they'd treat it in a way that it's about selling their work. Normally, the best streams you find are from people that are not necessarily photographers. Just the people that love to take photos and craft their stream and get really picky about it because that is their outlet of their take on photography. But they don't live their lives as photographers.

Photographers tend to be jaded about iPhones or places like Instagram. For the most [part], they're sarcastic or just upload their portfolios. But I love the idea of squeezing it to the last pixel possible and [being] a fundamentalist. Go to my Instagram stream and there is nothing there that isn't taken on a phone. I like to look back and see the evolution of the phone itself. You go to my first post with an iPhone 3 or 4 to the latest with the 5, and then beginning with the filters until you abandon them because there's a VSCO [preset] that's more of an editing place that is similar to the choice of film that you would do for a film shoot. Between a Fuji or a Kodak.
So all those things became more and more of an opportunity for you to reach the photo experience. I'm dying for the 6 that is somehow getting close to be a flattened DSLR and continue to try to get the max out of it. There will come a day when somebody's going to manage to put a full-sized processor on a phone and I just have the familiarity with it – I don't have to get used to it. I decided to invest on growing as a photographer at the pace of the devices that are accessible to me – and that's cool. I don't have a pressing need to become a photographer and make a living from it. But that's like everything. Like drawing, painting. The more you draw the better you draw, the more you paint the better you paint, the more you shoot the better you shoot. [If] you look at my notebooks besides the travel ones, they're all pocket sized because I need to have that immediacy – the world happens without a warning. I need to have the ability to register that moment. I can't allow or afford to lose that moment because I wasn't ready with the lighting or the flash didn't go off or I didn't have a pen or paper. I need that with me all the time. I have that obsession of registering what hits me a certain way.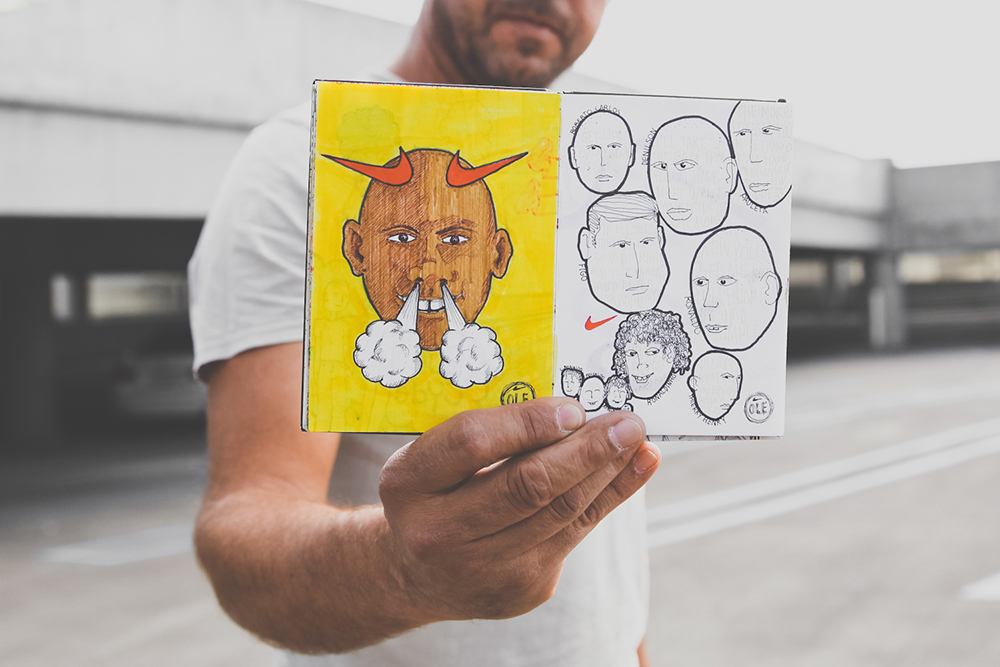 Early ideas for what became Nike's iconic 2006 "Joga Bonito" World Cup campaign
If you had one piece of advice to give someone, what would it be?
Be careful with how much energy and emotion you put behind plans that you're not the only one in control of because you may come out of it really disappointed. I think the most important advice or encouragement I would give to people is whatever you do, make sure it puts a smile on your face at the end of every day and that you are really, really happy doing it. Even happy with facing the adversities and the challenges because they boost you and make you better; they don't bring you down. It's advice that I would give to people and sometimes I even have to remind myself of it. It's very easy to just say, "Make sure you do this," but I also sometimes give up on disappointment and let myself go down. I try to make that – when I'm aware of – last just until the moment I realize it and move on; to not let things keep me stuck and start defining my mobility or relevancy.

Be okay with changing your mind, don't get stuck. If you think your vision is that one unchangeable thing, then everything you're going to be doing is going to fail. If you look at where you want to go – a brand, a service, a car – you're as good as your last car. And the nature of what we do, and companies do, is to constantly change, so don't be the one sticking to something. Be ready to evolve and change your mind, it's okay, you won't go to jail. Contradict yourself, learn how to do that appropriately and with a purpose and not for the sake of contradiction. Contradiction can be taken as a change of mind that makes sense but isn't something that you just learn; be okay with it.
Things will end up happening for you, not necessarily in the shape you were expecting or thinking about, but in another way that's just as good. You just didn't have the experience to imagine it. There's a lot of stuff that you leave behind without getting a taste for it. The easiest thing to do is be really frustrated or always have that, "Fuck, I wish I had done it" [thought process]. Don't. The moment you're nostalgic or bummed about something, it will get in the way of everything else.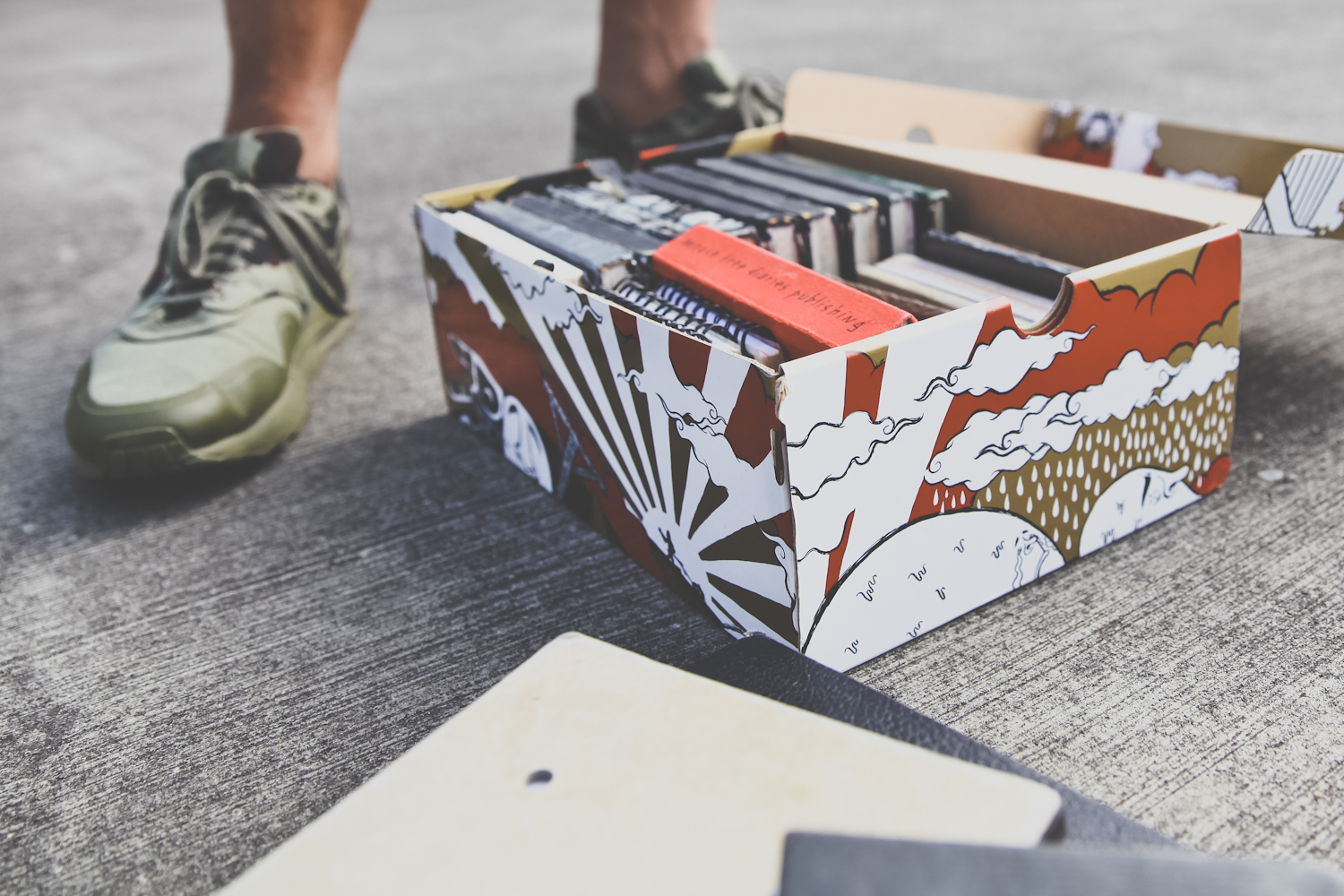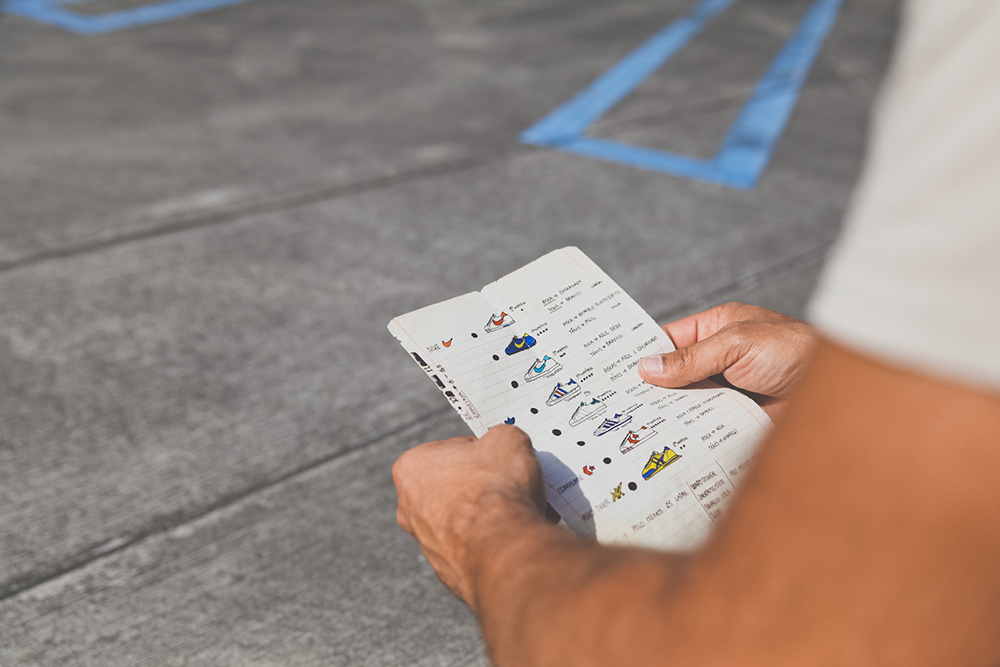 A drawing José has kept since he was 23 years old, before his days at Nike
What's your biggest dream?
My biggest dream was to be a car designer. I ended up applying for a scholarship, applied to the school, managed to be inputted, got back to my country. We didn't have a car industry, when I applied for a scholarship they were like, "No, we don't have a car industry, why would we give you a scholarship for something you're not going to execute in your own country?" Narrow minded. This was during a time when exporting talent was not part of the mindset in Portugal. So I ended up working in car design, a variety of brands, but I never really took it on as a career, and [I have] no regrets. I discovered so many other things that I didn't know I would love as much because I didn't get stuck in the regret of not having done it. Regret is a major block to you finding out about your other dreams that you didn't know you had.
I make a point of waking up every day as a kid, as a 15-year old that already has an idea about himself, but knows nothing about everybody else. That is the biggest source of inspiration: curiosity. Always be curious, stay curious until the day you die. The only thing you don't need to be curious about is when that's going to happen and what's on the other side. It's pointless, it's a waste of your time.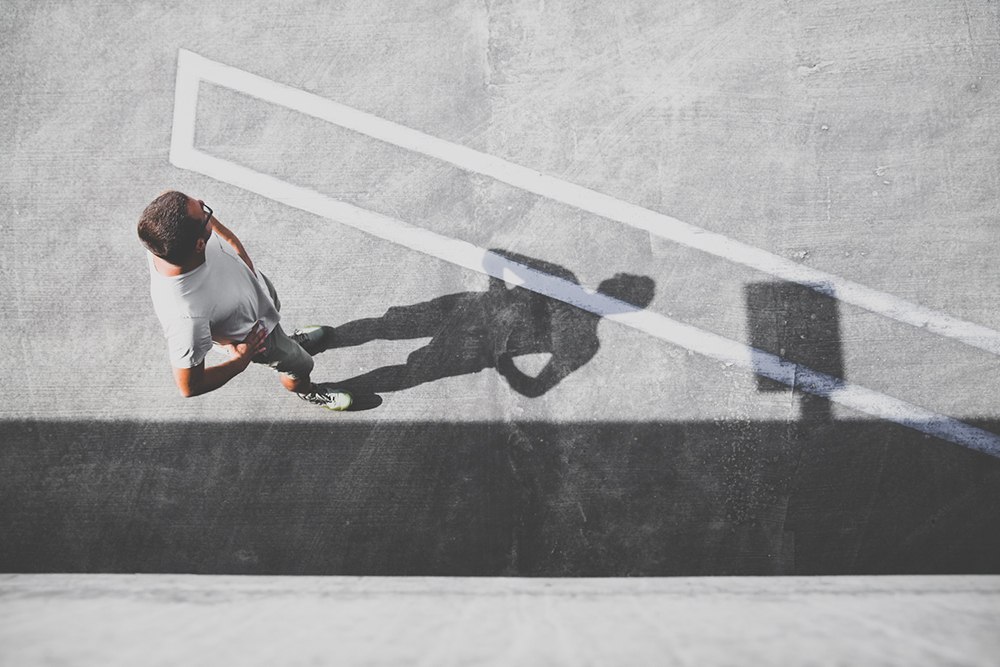 ::
::
Follow José Cabaço's travels on Instagram HERE.