Irwindale Speedway, also known as, "The House of Drift" has been referred to as the "birthplace" of American drifting. And as fate would have it, the 2014 Formula Drift Championship season would end where it all began. With a championship up for grabs, Irwindale Speedway hosted the "Final Fight" of the season this past weekend. I was lucky enough to be invited out to cover the event, and ever since the last event I covered, I couldn't say no to the opportunity.
The stage was set, and besides the tire smoke, the air was filled with championship hopes. When it comes to motorsports, it doesn't get any better than this. Two drivers at the peak of their game battling it out for the ultimate grand prize of being crowned the 2014 Formula Drift Champion. Below is a photo re-cap of the events from the weekend.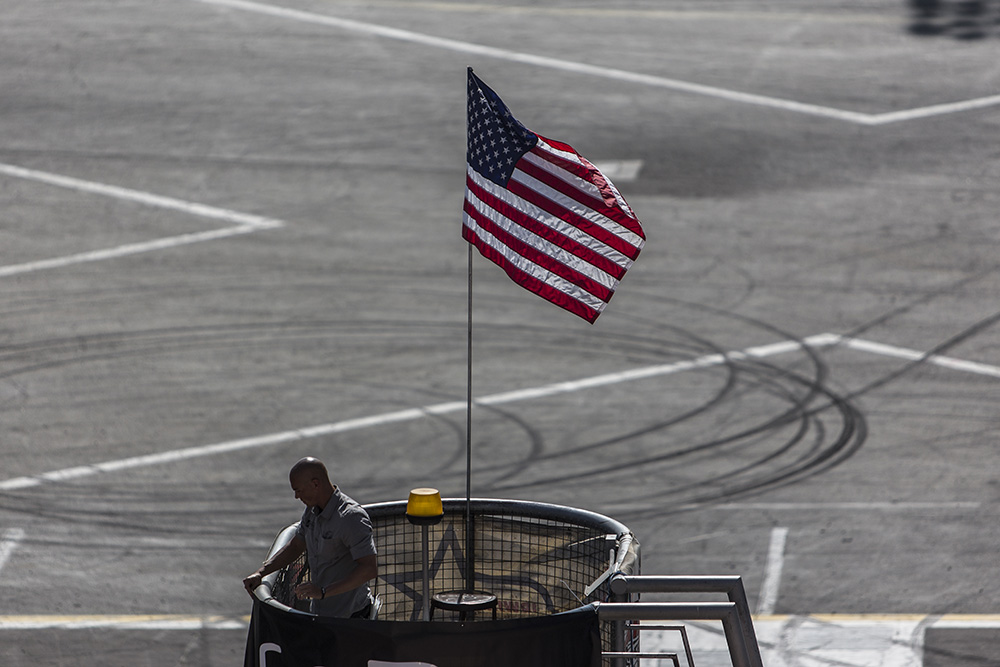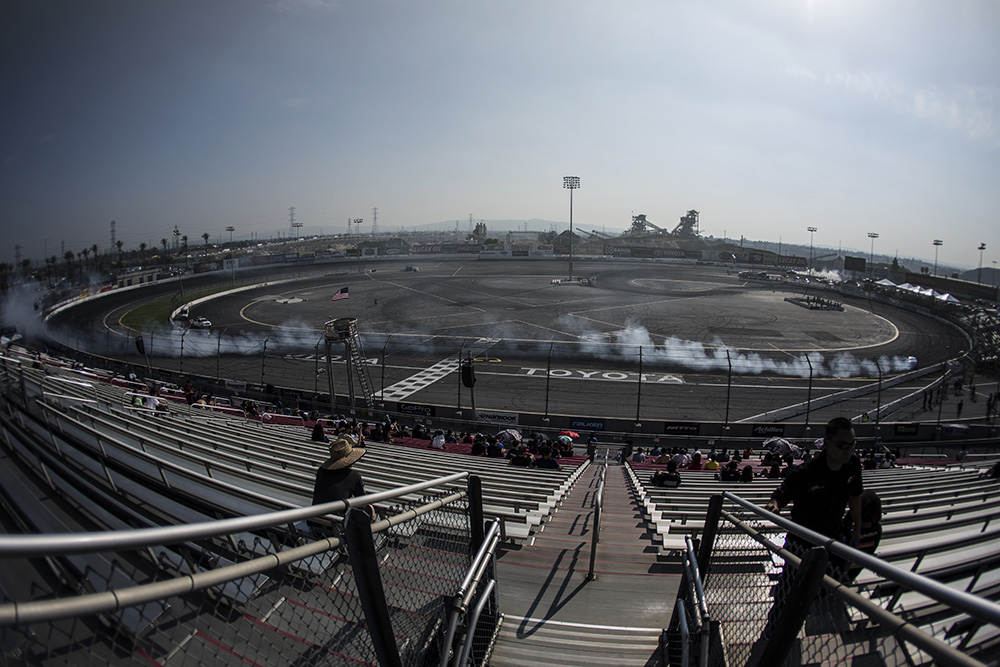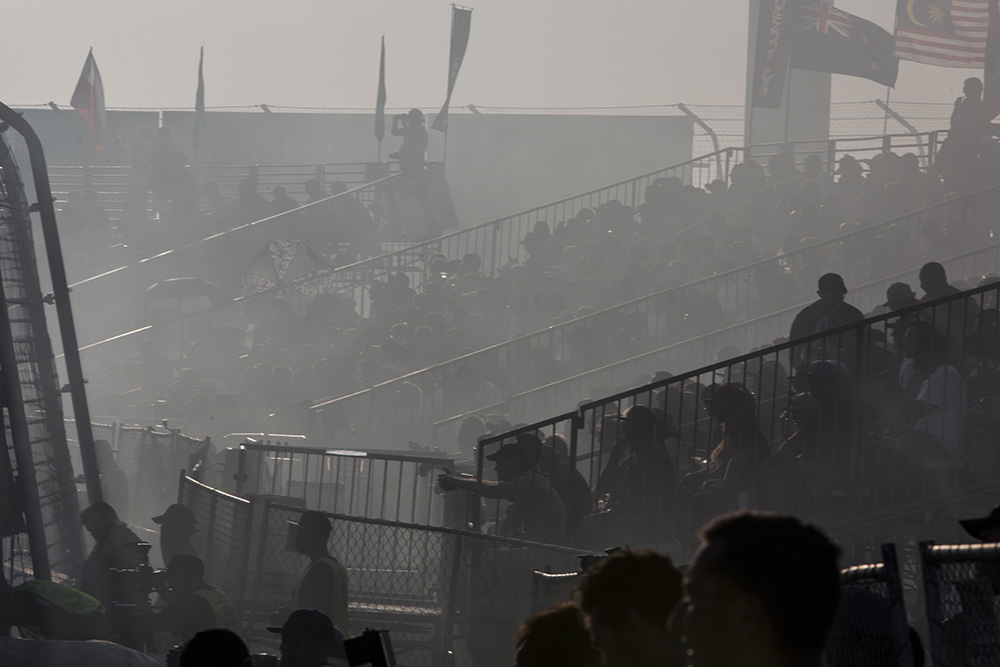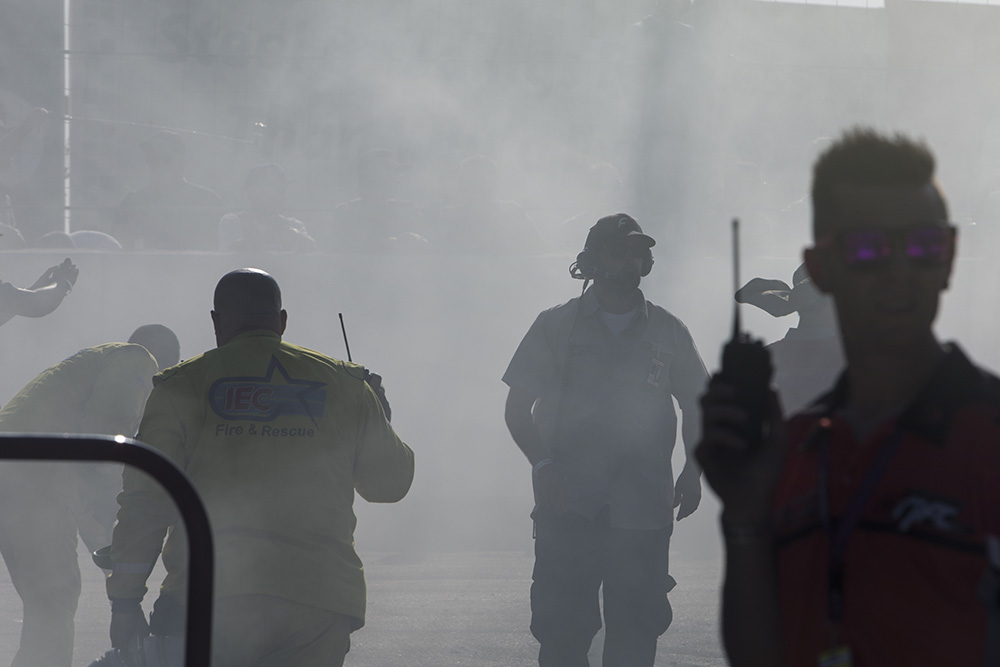 This shot of Daigo Sato is one of my favorites from the weekend. One of the best parts about shooting a drift event is catching the plumes of smoke coming out the rear ends of the cars.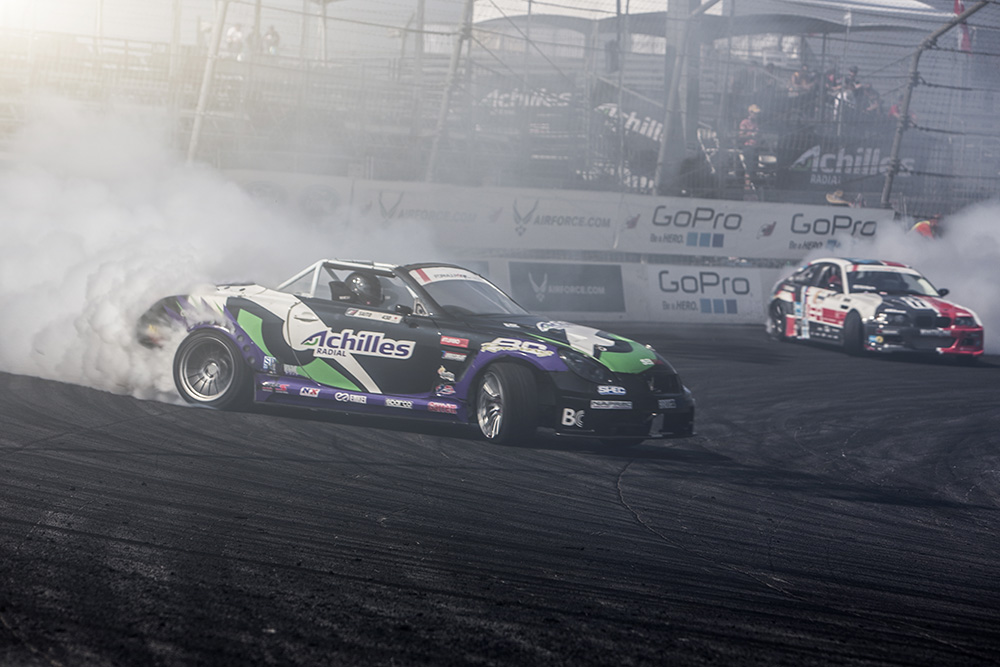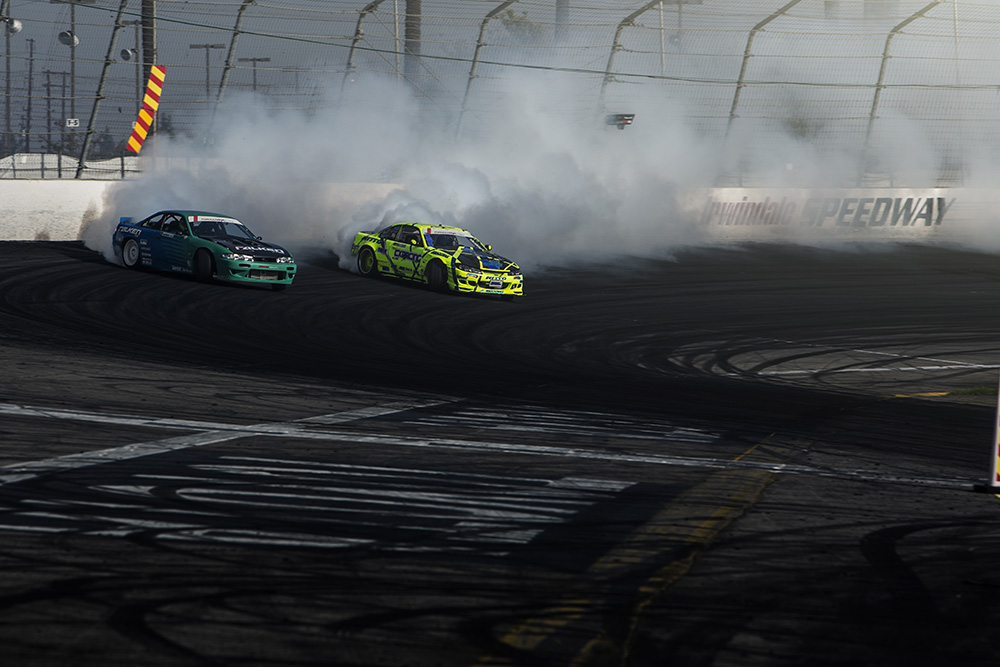 It's always cool to see drivers wearing the clear visor so you can see the focus in their eyes. Here's Joon Maeng checking his line ahead of him.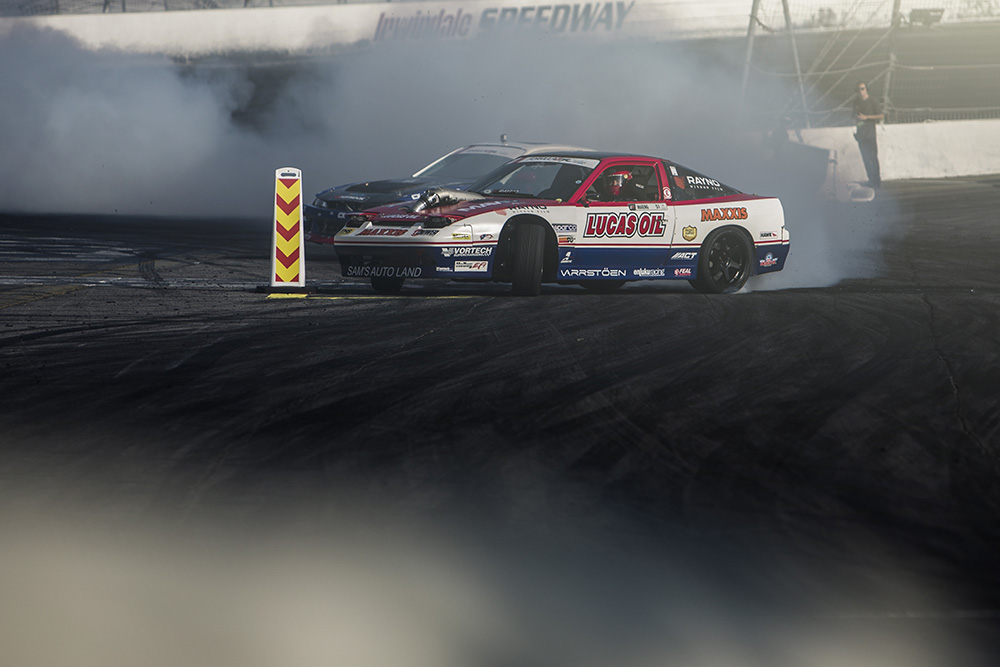 And Vaughn Gitten Jr.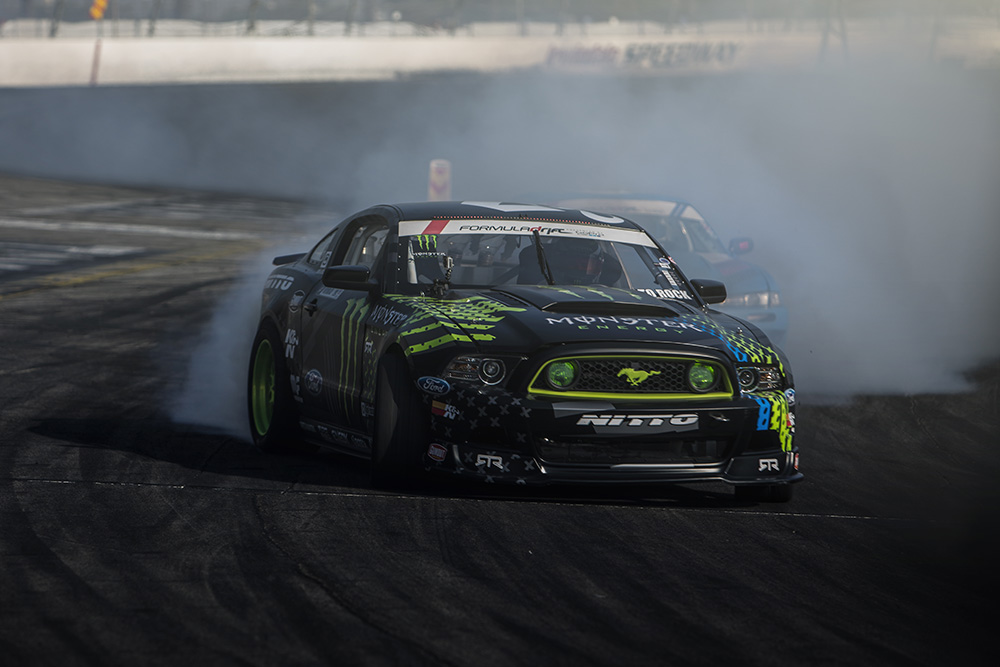 Irwindale Speedway has one of the sickest first corners on the calendar. The cars drag race down the straight and send the cars sideways along the banked turn which then shoots them down into the flat sections. It's times like this that make me want to invest in a 400mm lens. Does anyone have $10k they want to give me?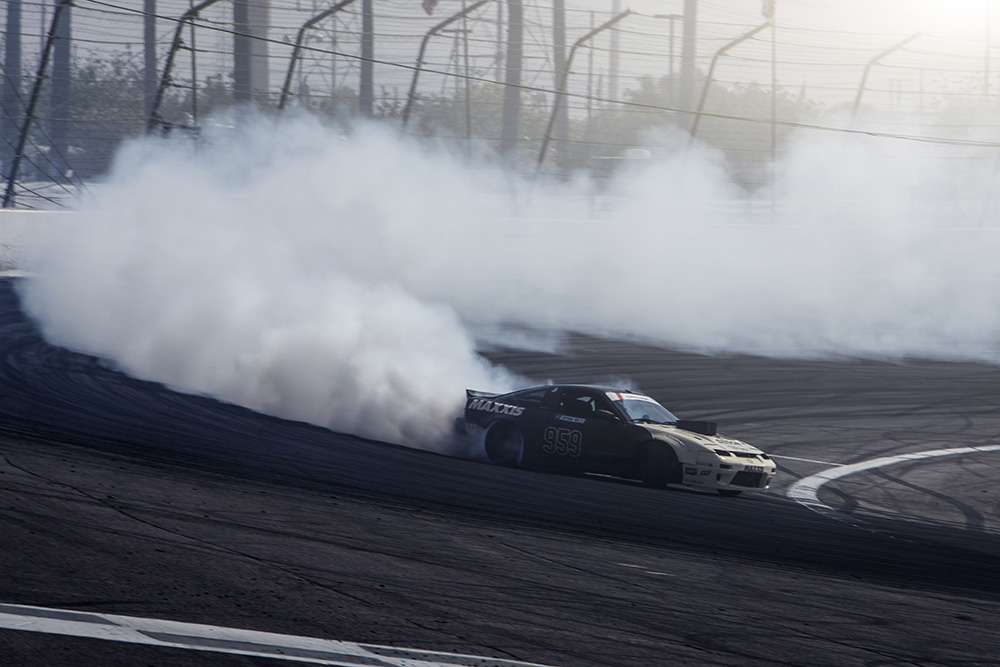 As the cars get ready to line up, they do their routine burn outs. This is Ken Guishi lighting them up to prepare for his next battle.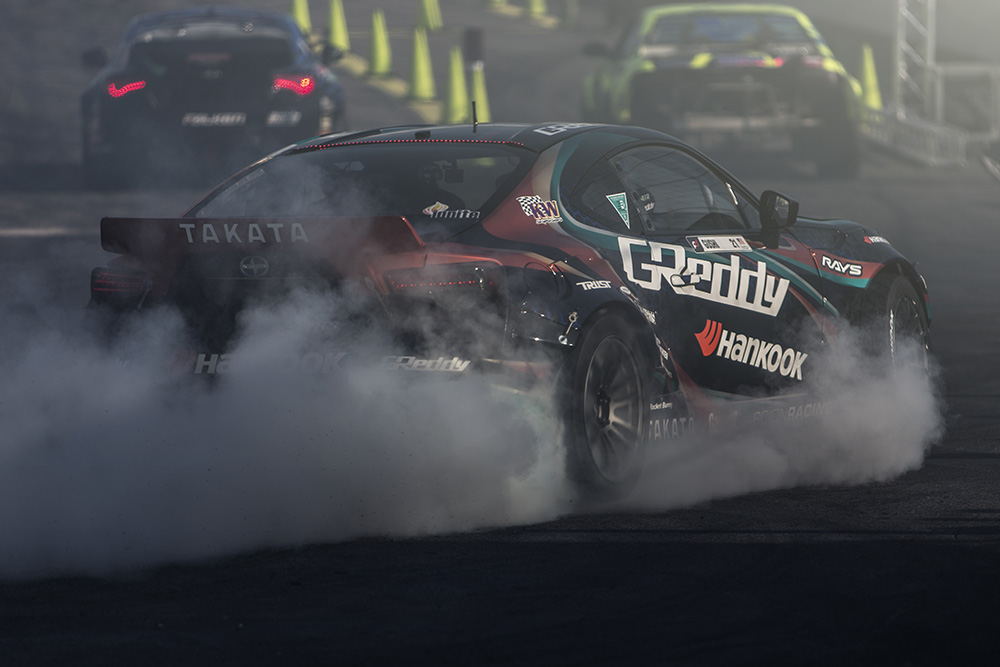 I swear that the guys that drive these cars must have X-ray vision to be able to drive through these huge clouds of smoke.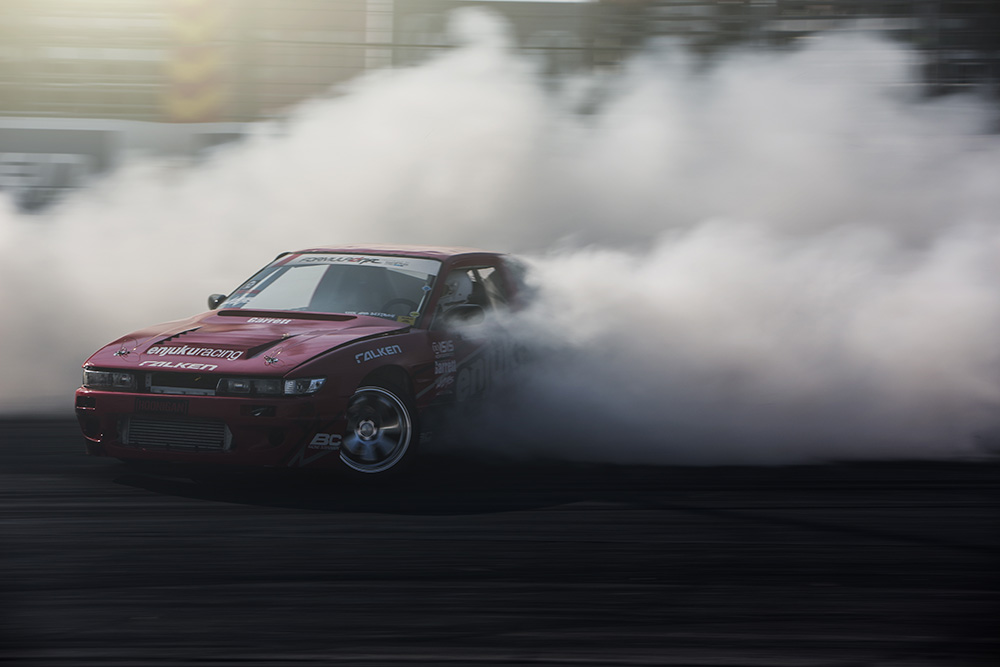 Like really… Can you even see the second car?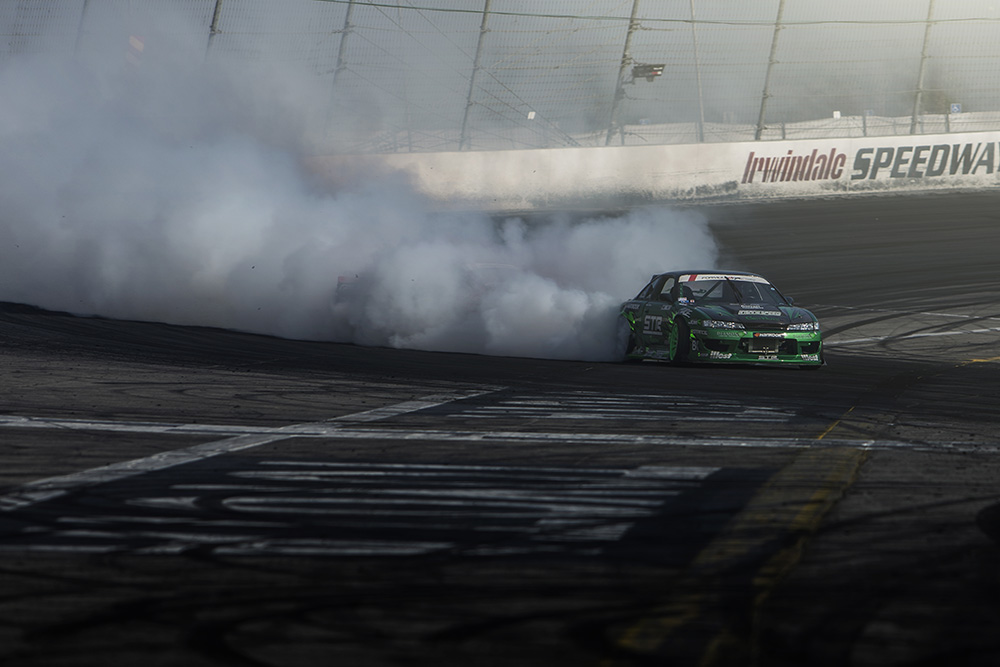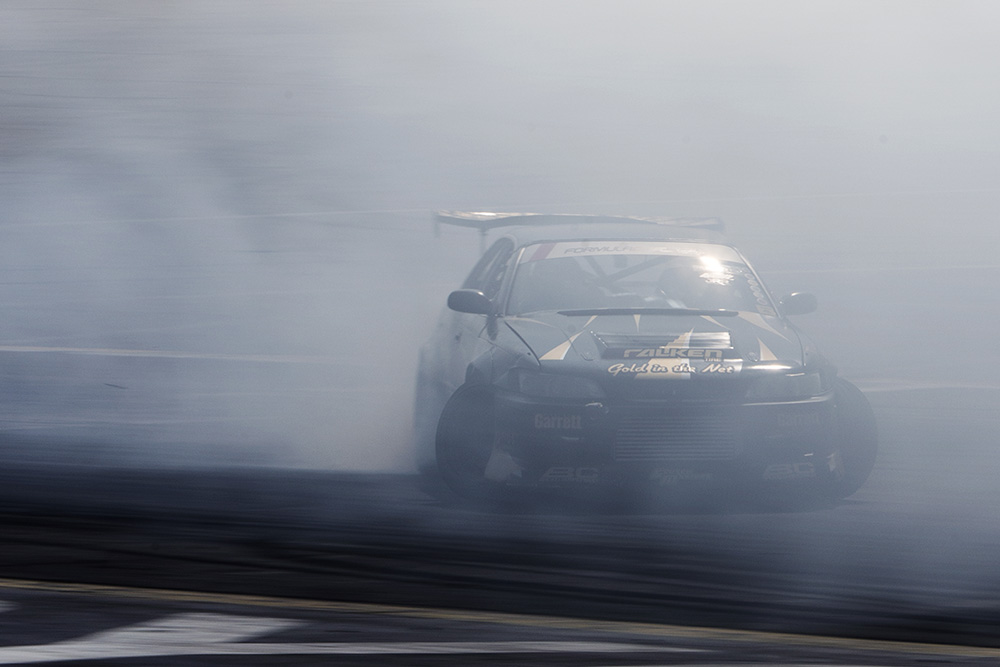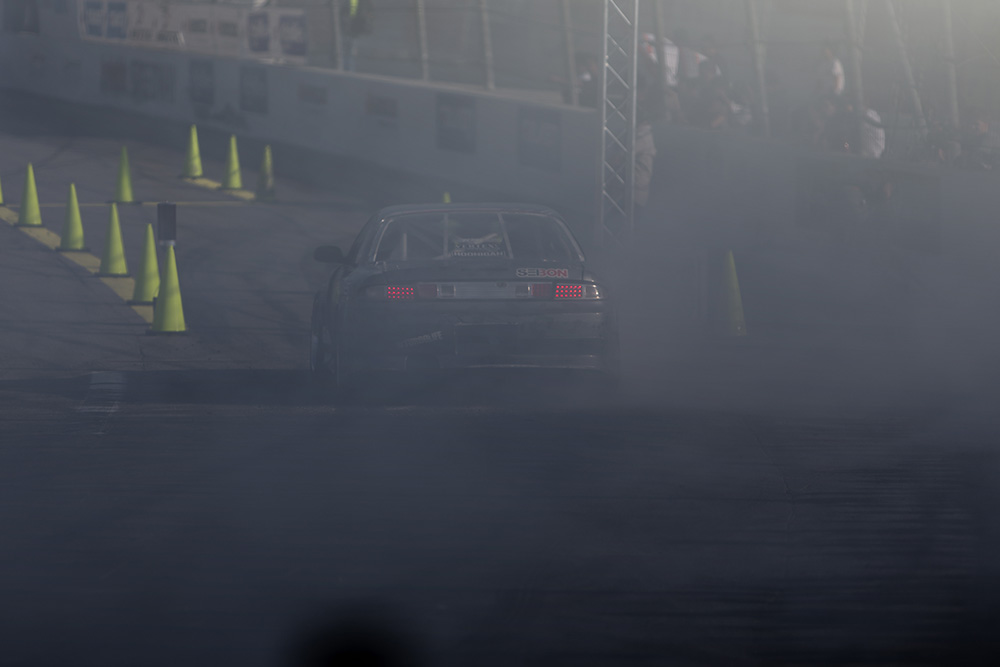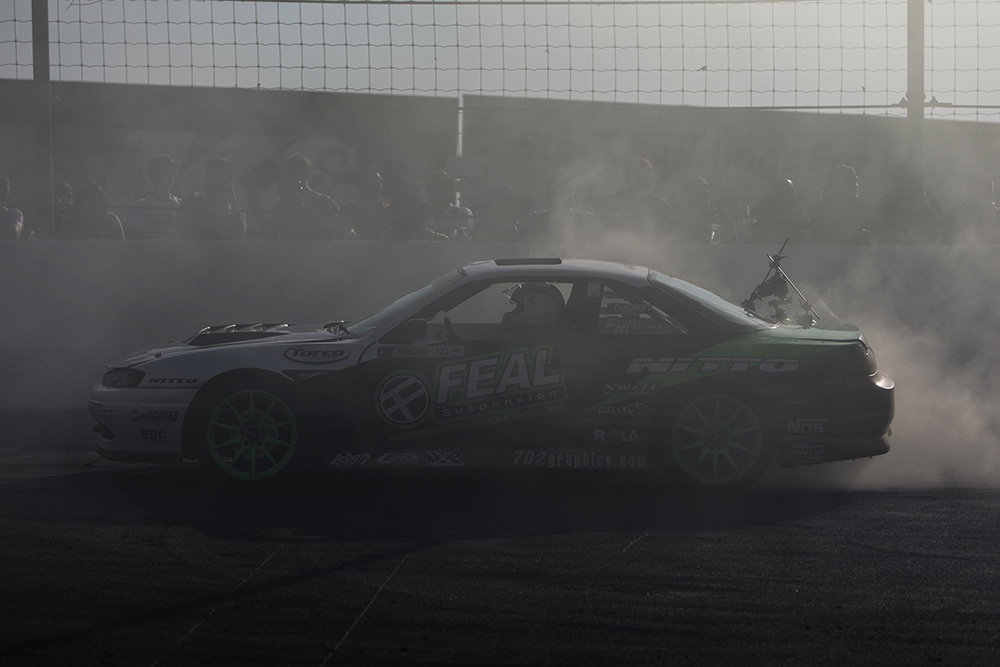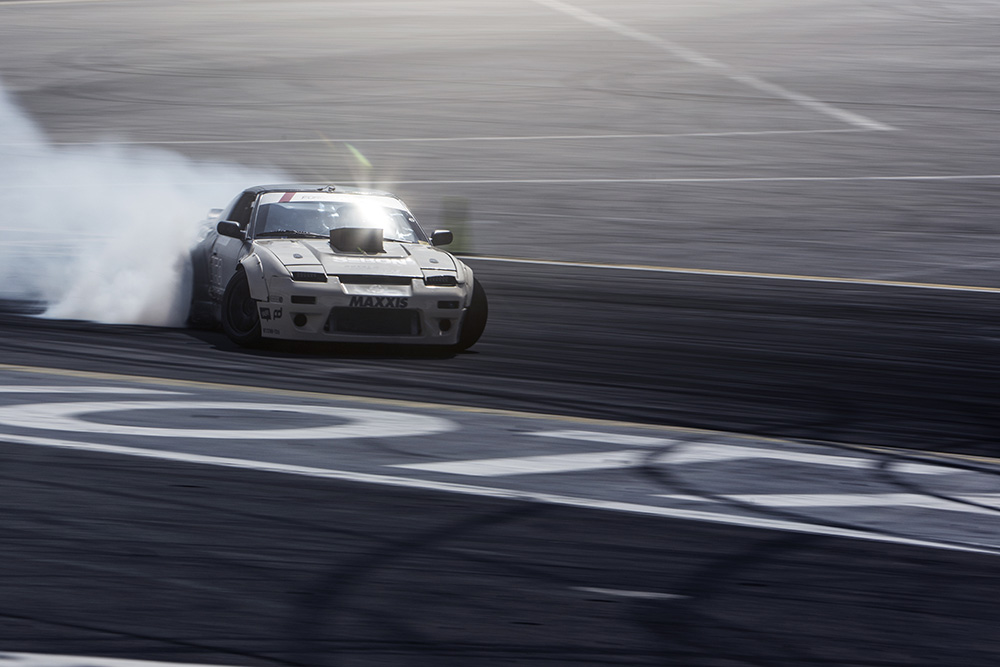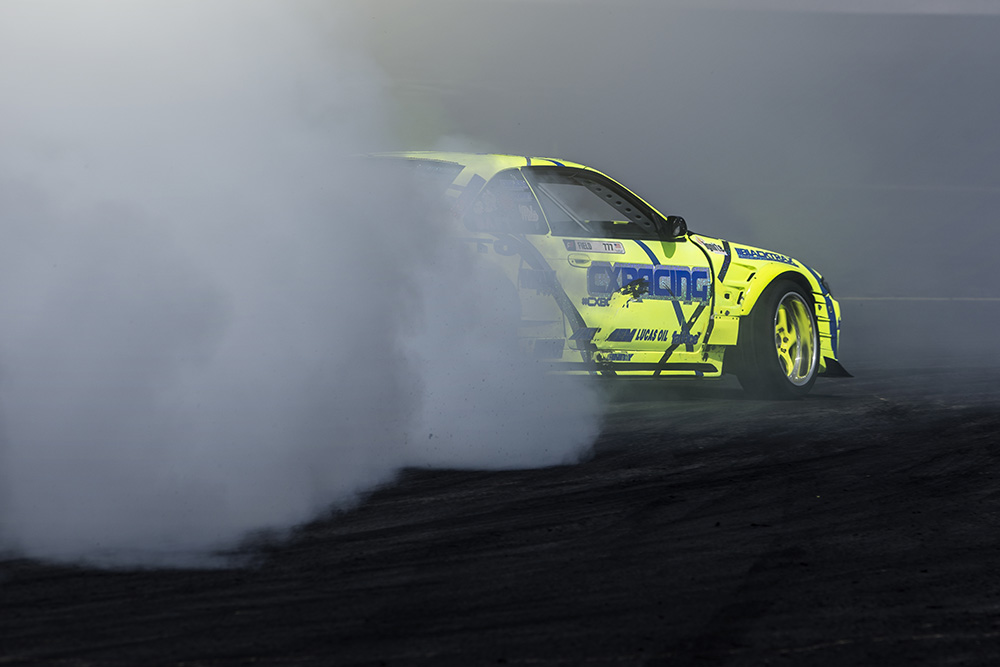 Right before this shot, I thought to myself, "I think this might be a bad place to be standing." And sure enough, the car went wide on the turn and smacked right into the barricade literally ten feet in front of me. Car pieces went flying and a piece smacked me dead in my forehead. I guess you can say being a motorsports photographer has its fair share of occupational hazards.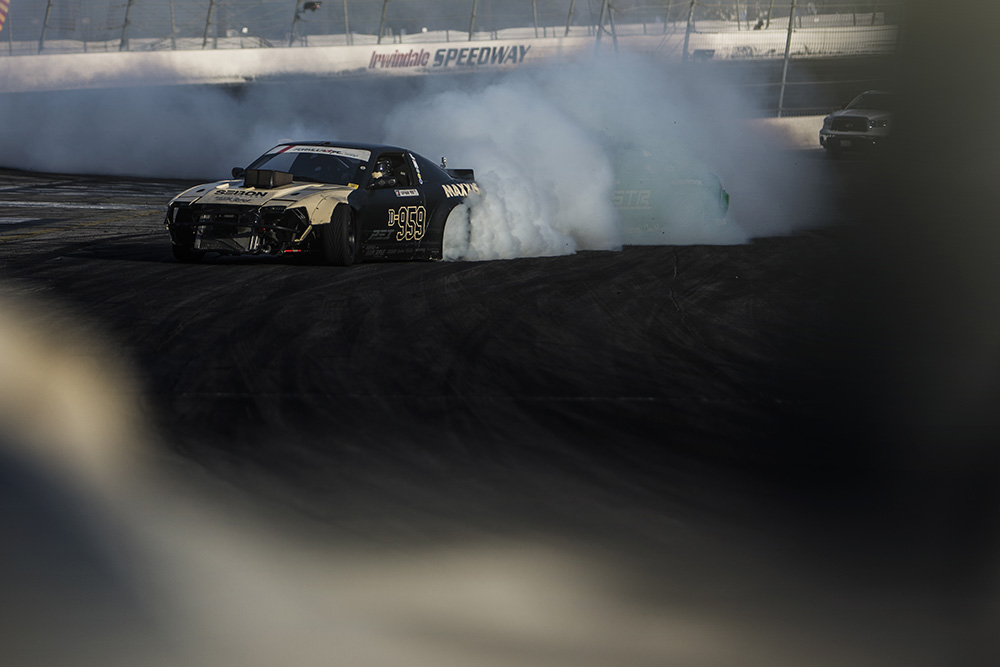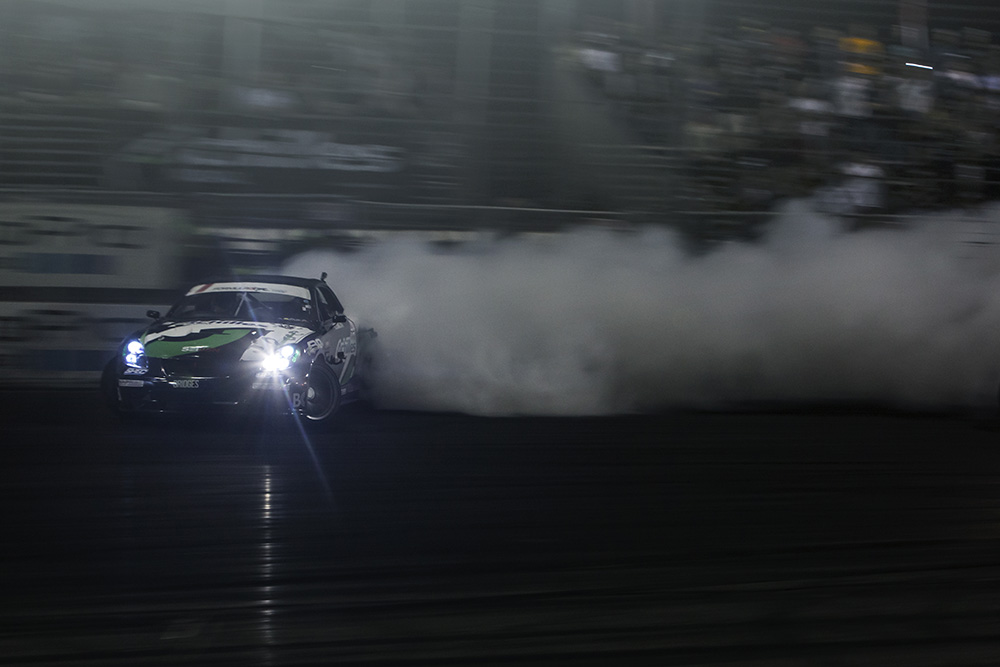 Robbie Nishida and Daigo Saito going toe to toe. Daigo got the upper hand on Robbie this round and eventually took home 1st place for the event.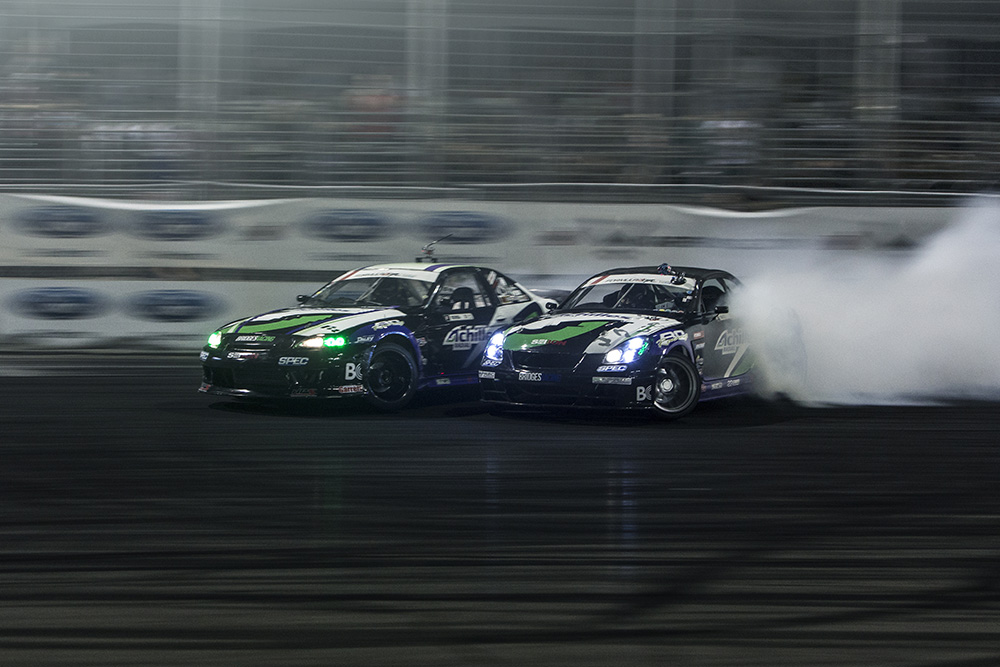 But what we all came to see was the battle for the championship between Fredric Aasbo and Chris Forsberg.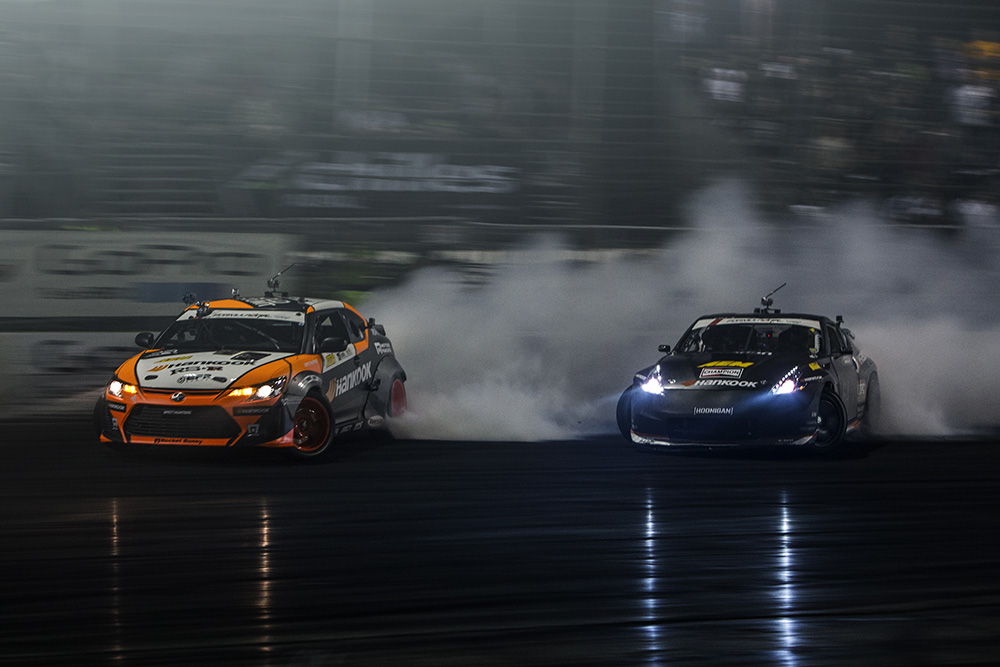 At the end of the night, the championship belonged to this man, Chris Forsberg.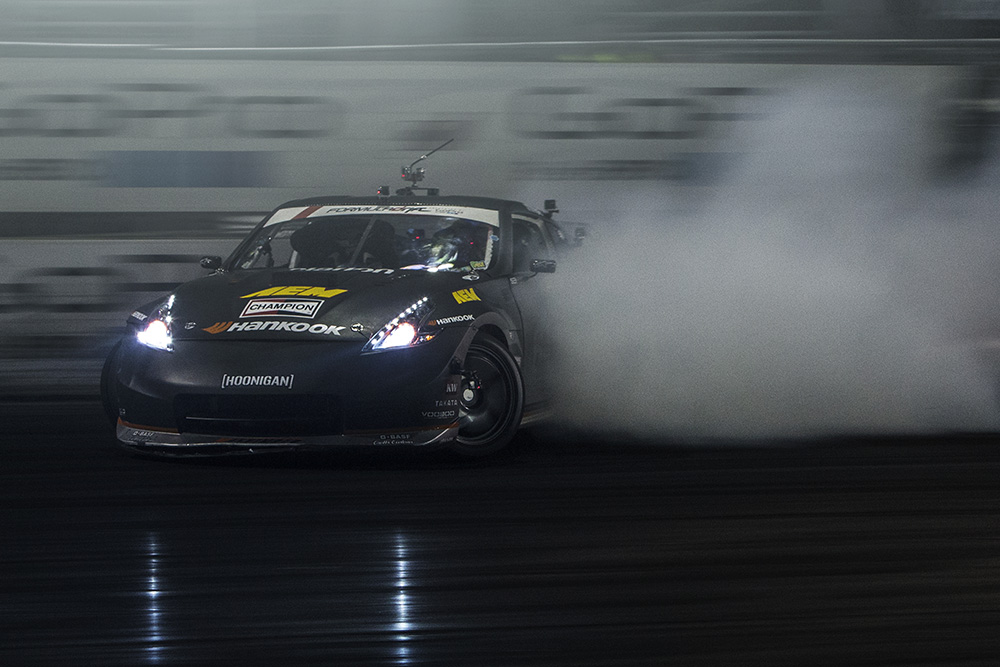 Congrats to Chris Forsberg on a fantastic season and a well-deserved championship. See you next year at Long Beach!