After learning how to make shoes by hand at an internship with Rachel Comey, Jilleen Liao was hooked with the craft of shoemaking. A San Francisco transplant who's been involved in the skate and footwear industry for years, starting Onto was the next natural step towards something of her own. Utilizing a range of premium materials from full grain, aniline cow leather to pony hair on a high top sneaker, her elevated approach to design is reflected also in the choice of name with "Onto"—she says that the word "usually suggests the notion of positioning or progression." Get to know Jilleen Liao and her new brand, Onto.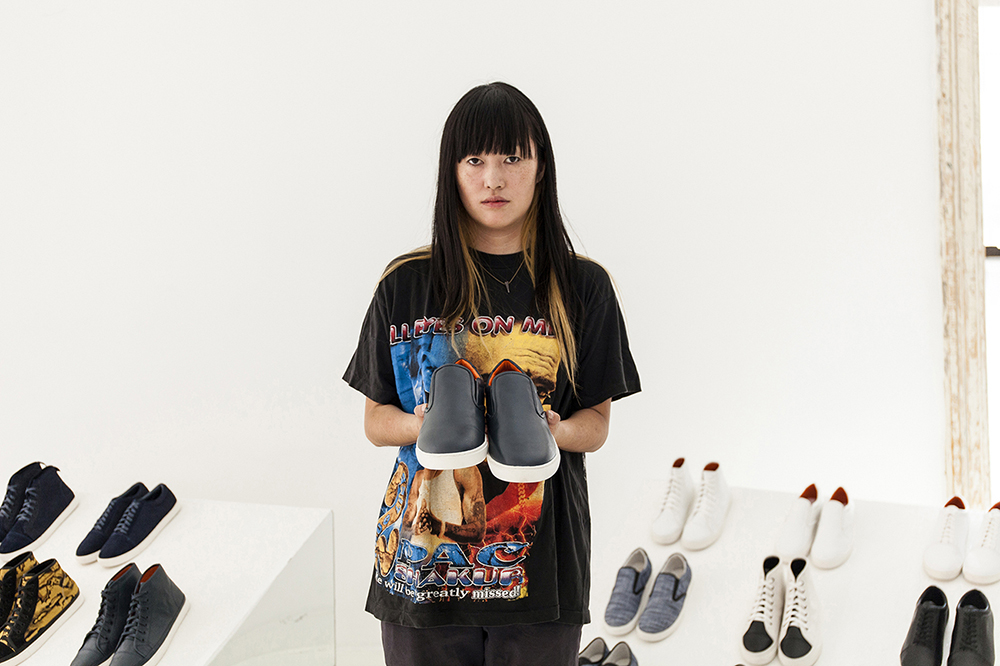 "I THINK THE STRONGEST DESIGN CHOICES ARE OFTEN THE MOST SUBTLE."
SWITCH: How did you come to starting the brand, and what's the meaning behind the name "Onto"?
JILLEEN LIAO: I started learning how to make shoes by hand after interning at Rachel Comey in 2007 where I met her in-house footwear sample maker. Ever since then, I've worked in a diverse amount of capacities both domestically and internationally to understand the craft and the industry behind shoemaking. Starting Onto was the next step in my own future.
When you hear the word "Onto" it can be used to indicate being fully aware or informally aware of something; it usually suggests the notion of positioning or progression.
Was there a catalyst that prompted you to leave your previous job to begin your own company?
From the start, I treated my previous job as a foundational effort to move into my own endeavors. I felt like I had grown to a place where I was ready to start this new chapter.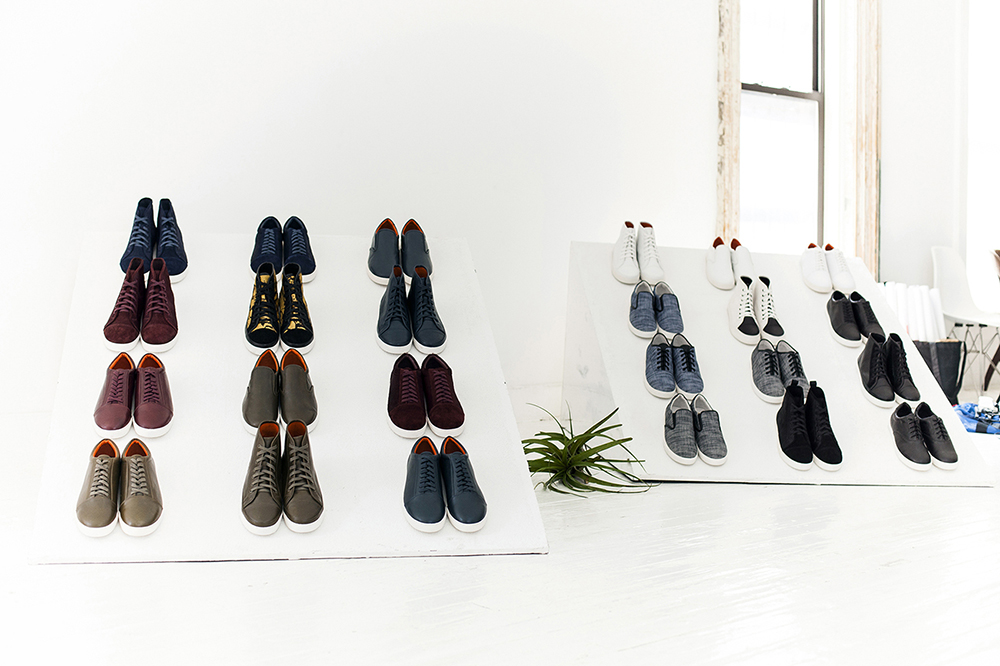 What are the current styles available, and material used?
So the material we use the most throughout the line is a full grain, aniline cow leather that has a really soft hand feel because it's also tumbled. Our glazed leather is treated with a light clear polish that allows us to keep the natural character of the hide. Our inaugural collection features the Tilden, a classic high top lace up with suede eyelet facing on the more basic SKU's,*and a stitch and turn, mudguard detailing that I added as a subtle detail. The Reed style is a classic slip on featured in our glazed leather but also some Italian jacquards. I'm starting to nerd out a bit here: the rest of the line features The Astor which is a pony hair high top with a grosgrain pull tab detail in the back, and The Perry is my take on a classic men's oxford. I incorporated a curved stitch design to follow the natural shape on the quarter pattern to infuse a more unexpected, tailored look. And finally there is the Miles available exclusively in the Italian jacquards and the Lewis which is a very straight forward lace up with hidden eyelets and inside seam detailing. Oh and of course all shoes come with waxed laces.
*There are three SKU's for the Tilden and the one you ordered does not have suede eyelet facing. Thought I might add that.
Where did you draw inspiration from when designing and creating your sneakers?
Most of my initial inspiration came from my past—silhouettes I grew up with.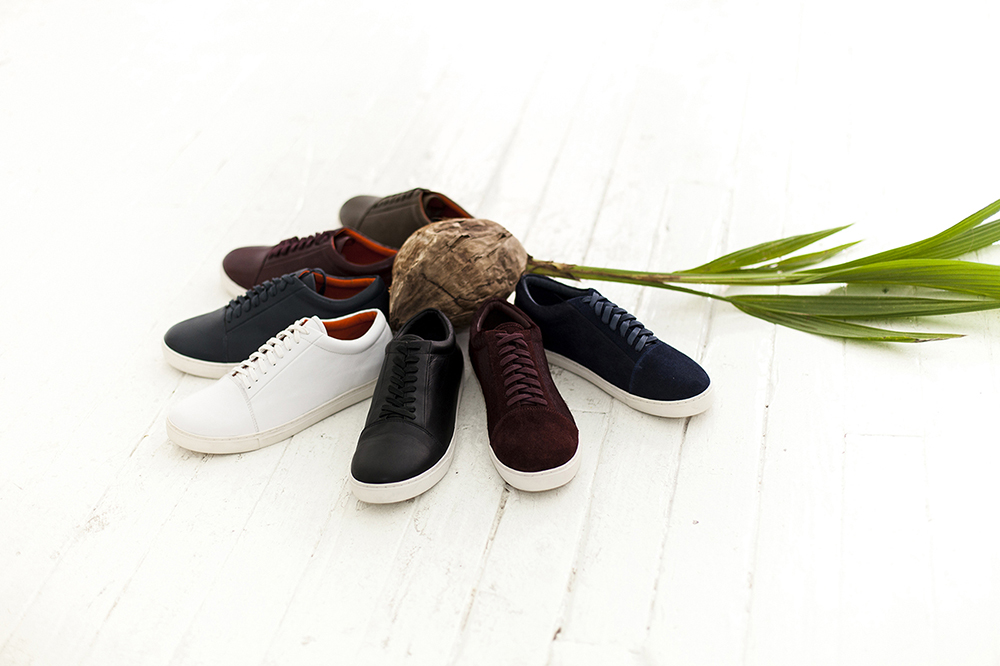 "FROM THE START, I TREATED MY PREVIOUS JOB AS A FOUNDATIONAL EFFORT TO MOVE INTO MY OWN ENDEAVORS."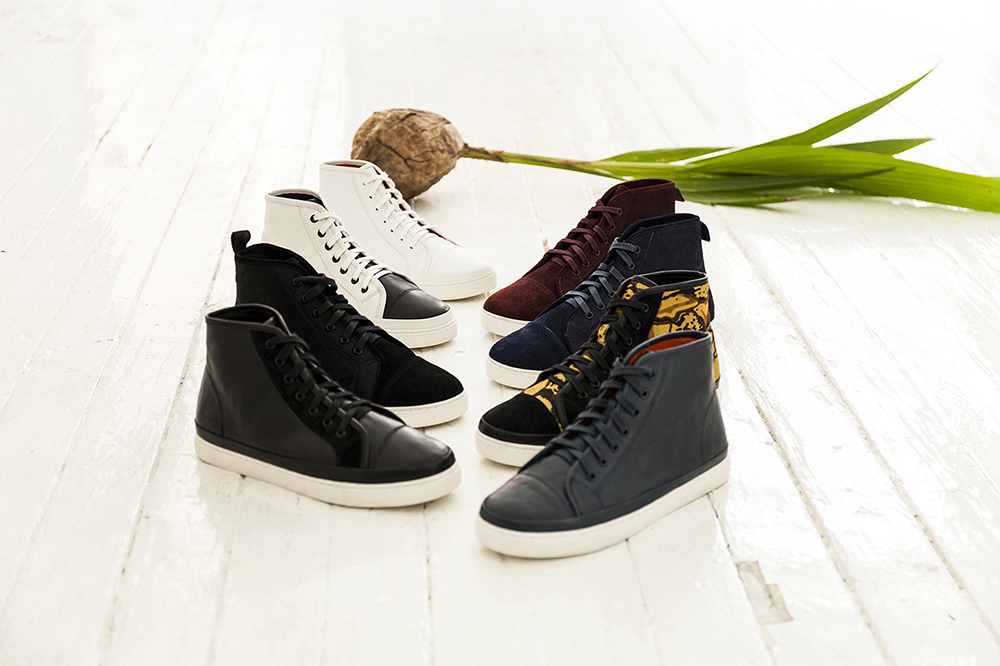 What motivates you in this industry? Where did your love of footwear begin?
My fascination for footwear probably began around middle school when all the girls I hung out with would buy basketball shoes too big for them but would have canvas platform sneakers from Claire's in the same closet. I always thought it was so bizarre how much footwear could just change up your whole look. What motivates me in the industry is to be able to build my own ideas and share them with a larger audience.
How has your heritage in SF translated into your sneakers for NYC?
I think the two cities have a lot in common—people make comparisons all the time. Aside from the communities that have shaped my upbringing, it is the eclectic and vibrant natures of both cities that inform my design.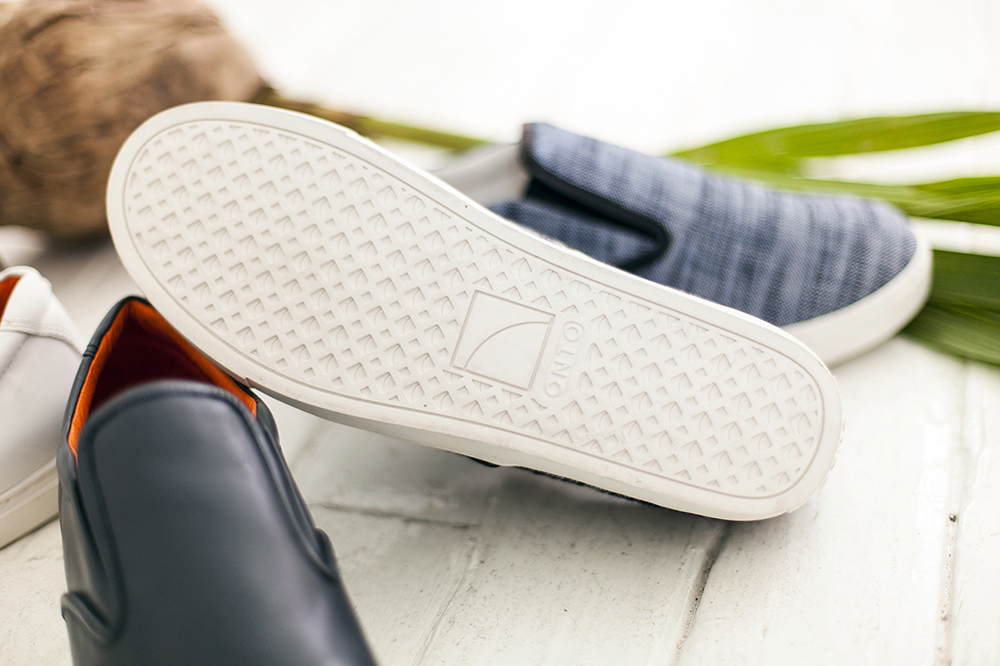 The Reed is a classic slip on featuring a glazed leather, but also some Italian jacquards.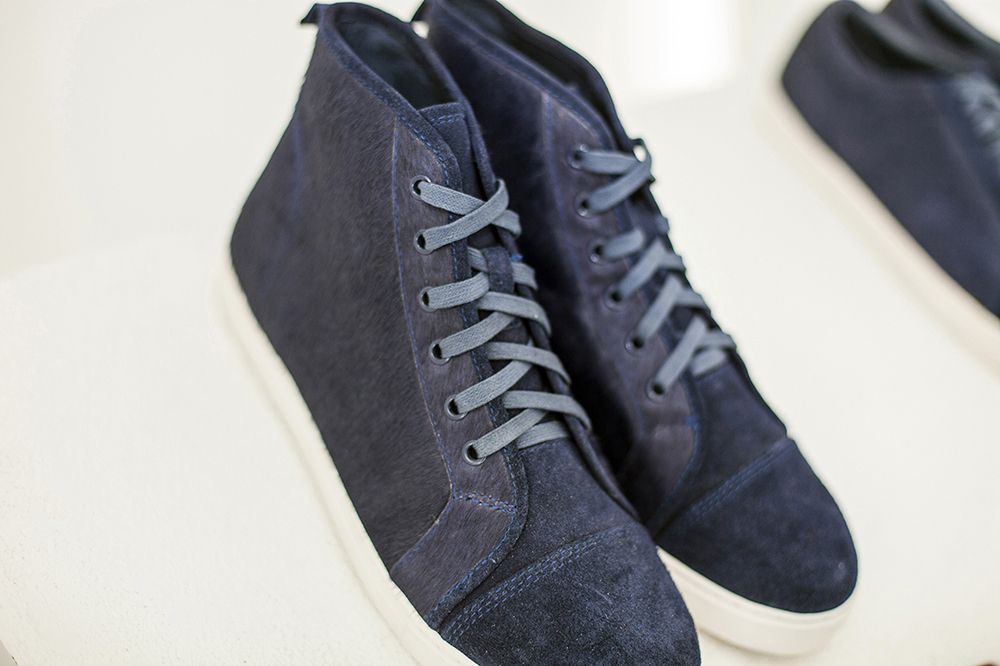 The Astor is a pony hair high top and features a grosgrain pull tab detail on the back.
How did you decide on the unique materials, like pony hair and Italian jacquard?
Working primarily with full grain leathers, I felt pony hair offered an interesting tactile element to the line. I feel pony hair is an overlooked material in terms of application; it's really easy to overdo it. You often see it embellished upon when it's actually quite beautiful on its own.
When you said "Oh, and of course all shoes come with waxed laces," what is it about that design choice that you find of utmost importance?
I think the strongest design choices are often the most subtle. I'm not sure how often people think about shoelaces, but I definitely do.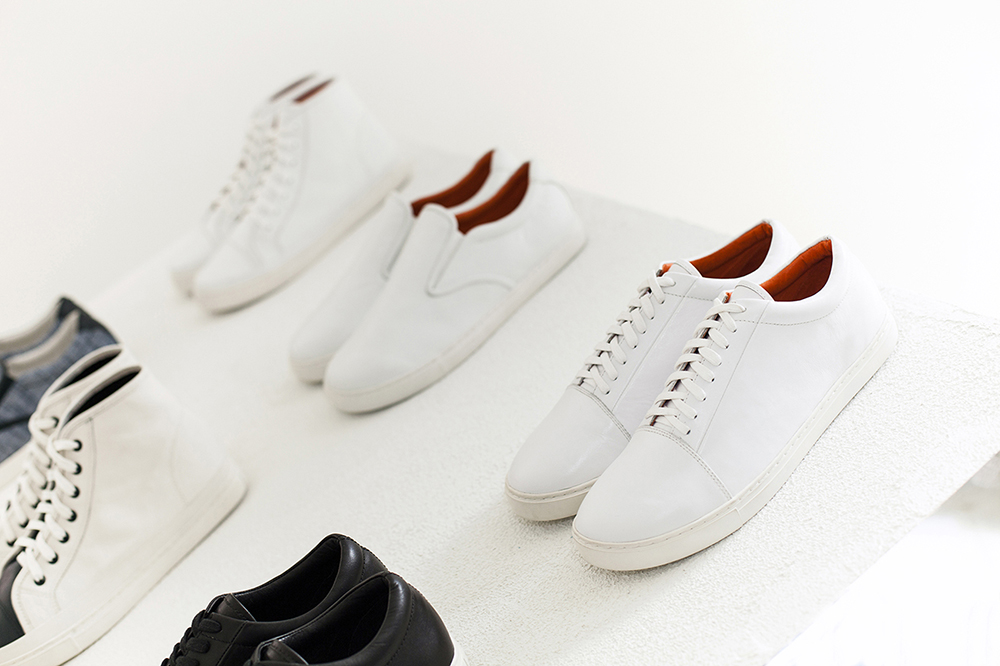 ::
You can find Onto's current collection online only at ontonyc.com.