Notably, 2015 was a sensational year for breakout artists from all over the planet, no less in my home city of London. The resurgence of grime was well publicised; from Skepta's symbolic appearance at Drizzy's OVO Fest, to Stormzy infiltrating the UK Christmas charts with a fucking freestyle—the streets are truly alive and well.
British music as a whole has been popping, but when it comes to rap, it runs much deeper than grime's obvious spotlight. We can do hip-hop too, fam. One of the standout hip-hop releases of late last year came courtesy of East London's Jay Prince, in the form of his perfectly polished and finessed sophomore project, Beautiful Mercy.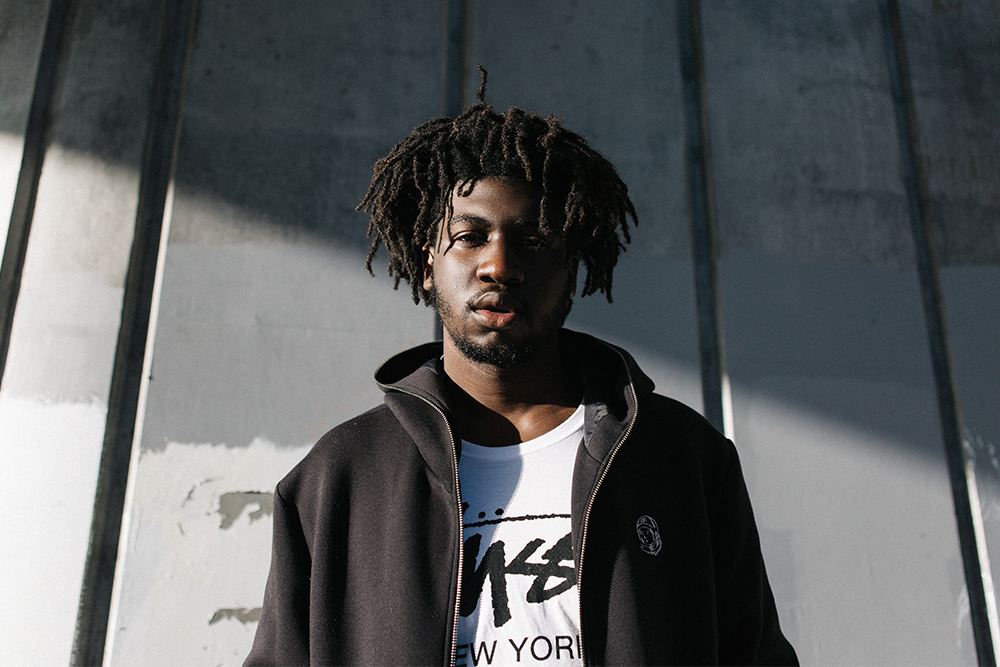 Beautiful Mercy is a project with serious levels. I'm not really a fan of music reviews in general, and I certainly wasn't in the mood to tackle the complexity of this one, so I cut out the middle man and sat down with Jay himself to begin to understand the EP's socially conscious thought processes. The following is a very personal track-by-track breakdown of the project, in the words of its creator, Jay Prince.
***
Track #1 — "Freedom"
"Freedom" is every song off the EP in one track. It's kinda intense because I wanted to get people's attention straight from the jump. Every situation, theme, and topic of the EP is covered in this intro piece. It sums up the entire project. I gave it that name because it's about letting go of everything and putting it all on the table. Lyrically, I'm questioning myself, doubting myself —"Where's your freedom?"—it's all about understanding where I'm at mentally and setting the tone for the project as a whole. It's a big ball of madness, basically. Madness that I continue to break down over the following 7 tracks.
Track #2 — "Afrophunk (feat. SiR & Joyce Wrice)"
With this one, I wanted to make something that was uplifting and inspiring with a positive message at its core. I wanted to remind people that the materialistic things don't matter too much and that there's so much more to the world. We're all human, we just need the reminder sometimes. This song is essentially the soundtrack for getting through the tough times—a reminder that everything will be fine in the end. It's also an insight into who I am, a little bit of my story. I'm still learning, I don't have all the answers—but this is me sharing my perspective and having some fun with it too.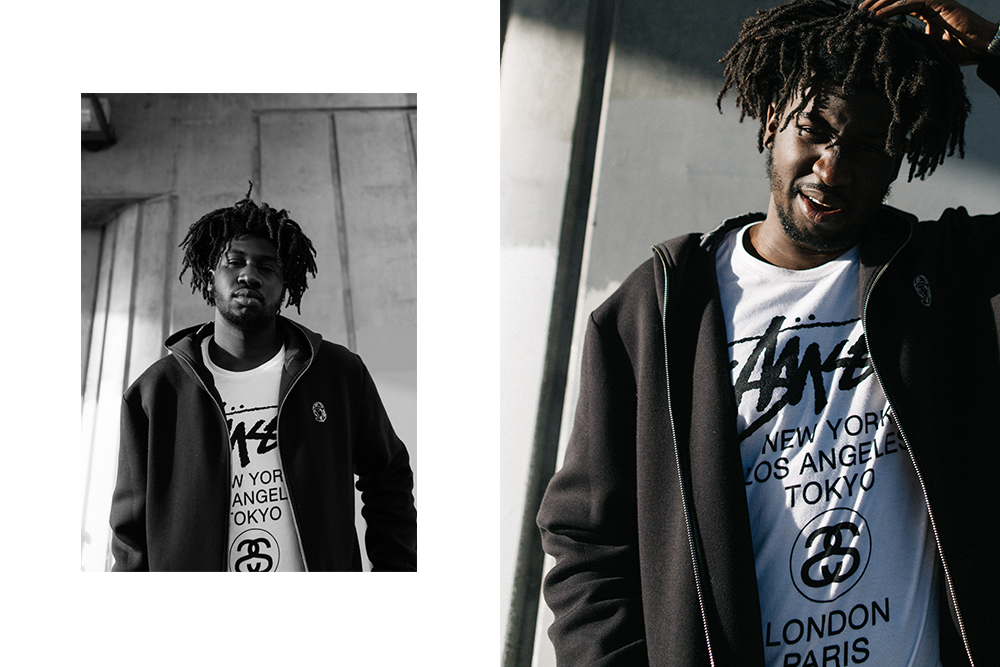 Track #3 — "Juice (feat. Allan Kingdom)"
I've been listening to Allan's music for a minute now, before the whole Kanye thing. Our managers know each other, so I just hit him up with the beat and my verses. He texted me about it the same day, like, "Bro, I think you're gonna like this hook." Super chill. He just got it straight away. The song is pretty tense; it's about not really being yourself anymore and almost losing your identity. Being out of character and vulnerable. It's about being in that space and then finding a way to overcome it—accepting the reality of the situation, forgetting the people that pretend to be down with you, and appreciating what's real. To some extent, I think Allan could relate to the sentiment too, judging by how quickly he understood the vibe. 24 hour turnaround on the hook. We didn't have to change anything—it was perfect. I can't wait until we get in the studio together one time. Nothing but respect for that guy.
Track #4 — "Monologue (feat. Arima Ederra)"
This was another natural process. We actually made this out in LA over the summer. I made the beat in my apartment room and the same evening I went to go see Arima Ederra for the first time. We were chilling at her place, so I played her the beat and, no lie, she just started singing the chorus. I was kinda shy about it, but I knew I had to ask her if we could record it for the hook. We were 100% on the same page with it. That was the sickest recording process. The song ended up being about awareness, on a few levels. It's about being a black man, or a black woman, or anyone that is categorized as lesser—dealing with the idea of being systematically below others. It sounds dramatic, but it's a very real mindset. It's something that has different connotations in the US in comparison to the UK, but it is the same in essence. There's parallels between that and the hierarchy in the music industry, with there being very few genuine friends in all of it. This one truly came from a mad place. It's one of my favorites on the EP because I never wrote like that in my life before.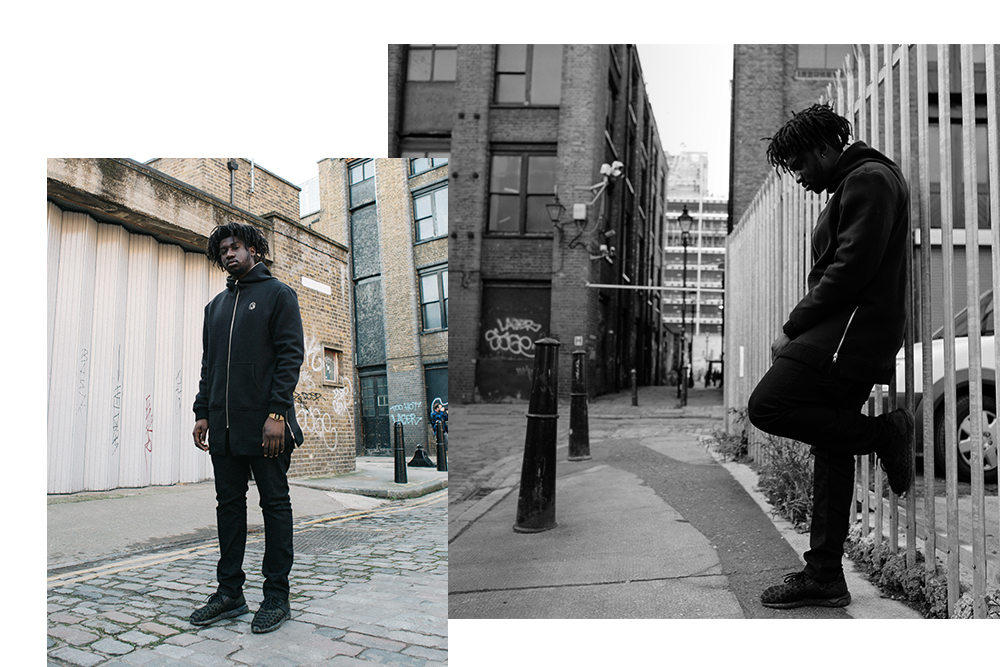 Track #5 — "Bump That"
The first lyric is "I promise you we're gonna make it"—and that pretty much sums it up. There's gonna be a lot of bullshit along the way, but in the end, it's gonna be worth it. This one is for the people to get energised by, no matter what. It's an uplifting one. The second verse I actually wrote on my phone outside a karaoke bar in Oxford Circus. Swear down, it was one of those nights where the vibe wasn't right, so I stepped outside for the last 20 minutes. I wrote this second verse outside hip-hop karaoke whilst waiting for my friends. True story. It was 4 months in the making, but that night created the right mood to finish the song. It gave me a story to tell.
Track #6 — "Promises (feat. Joyce Wrice)"
I wrote the chorus for this when I was in San Francisco but never had a verse to go with it. I always knew it was gonna bang, I just had to finish it. It was actually the last track I finished for the EP. I'm a loving person, man—I try and involve love in my life as much as possible, and this one is about me and this girl. I say it in the chorus, "I promise we're gonna make it." Everyone has relationship troubles, and this was about those ups and downs. It can be applied to self-love, loving your life, or loving another person—however you want to see it. It's about knowing what you want and knowing that you don't have to go through it on your own. I take promises very seriously, so when I promise someone something, I mean it. That's where I was coming from. I also wanted to show that not all guys are douchebags. Like the whole EP, I'm just being real.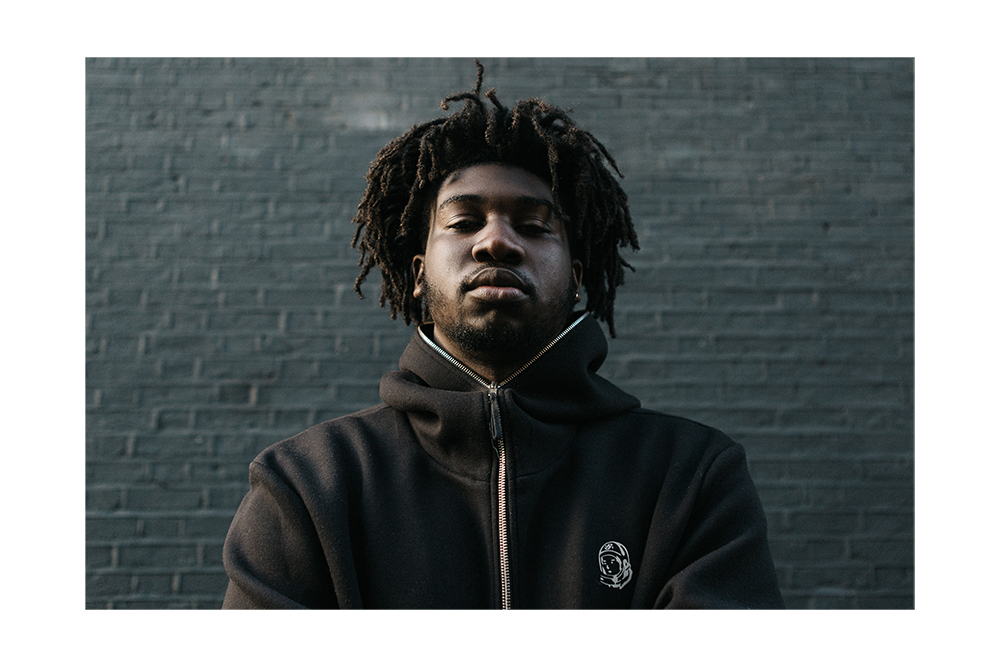 Track #7 — "Fountains/Youth"
The name is a play on the Fountain of Youth; the idea of gaining some sort of knowledge or wisdom. So the first half ["Fountains"] follows on from "Promises" in that sense. "Take your time, make your mind up, maybe we can vibe..." the situation continues into this song, trying to find meaning about what love is. It's a story about a specific girl and saying that we can do this together, just open your eyes—to see what I see. It's about self-worth and self-belief. I'm still learning about love through my parents and that experience too, so there's that whole level running parallel. When "Youth" kicks in, "I just woke up early in the morning..."—it's like, yo, I'm awake now. It's about that awareness once again. It's really real where I'm from; I have to learn so much from my environment. I'm a product of my environment. I'm filled with so much youth, so many things going on, but it can all be overcome if we drink from the 'fountain.' It comes full circle. I say a lot on this one, it's all intended to be uplifting.
Track #8 — "Good Right Now"
This track is the summary of everything. At the end of all this shit that's happening, I'm good—for now at least. It's not over, but it's a summary of the project and where I'm at. I'm good right now and I don't care what anybody thinks. You know, I've had VISA problems that affected touring plans and all sorts of stresses, but now that the EP is done and out there, I'm only feeling good. There's really not much to this one, but I feel like a listener can apply it to their own situation and feel good about themselves too. I actually made this song after I finished my first EP, and I remembered how I felt at that time, so I banked on myself and how I'd feel this time around—and it worked out. I'm still me, and when the next project comes out I'll be back at it again.
***
Keep your eyes and ears on Jay Prince via Twitter, Instagram & Soundcloud.
Photography by Vicky Grout.