Editor's Note: As much as we wanted to post this as soon as possible, Wednesday makes sense. Wednesday is the comic book industry's new release day, and since the Ninja Turtles were born in comics we felt it would be appropriate. Enjoy.
"What the heck was that?!"
"Looked like some sort of big turtle—in a trench coat."
You know who the Teenage Mutant Ninja Turtles are. If you don't, you're either really young or really old or really disconnected. Even then, you have a chance of knowing the four anthropomorphic, ninjutsu practicing, biped turtle heroes and their story. Like many of you, I know the TMNT. I grew up with them and, in some ways, grew up because of them. The Turtles meteoric rise to pop culture fame started in comics in the year 1984. After selling out numerous printings of issue one, they became one of comics' greatest independent success stories. By 1987, they had a TV show and a toy line. 1990 saw them take on the silver screen and strike more independent gold. I was born in 1988 and was a turtle fan before I could speak complete sentences. I was lucky to have young parents, and even luckier that they caught the Turtle wave, grabbed me a board, and let me ride it (and I continue to do so). They've had numerous iterations across various mediums over the years, and I've seen and been a fan of most of them.
A beautiful thing about the TMNT is that they mean different things to different people. Every new creation of a TMNT comic series, movie, or TV show creates a new generation of followers. To some, they became fans with the earliest comics. To others, they caught on with the 2007 animated movie. The 2012 Nickelodeon show brought the Turtles back into the mainstream consciousness and garnered the love of a whole new era of fans. Kids of my generation latched onto the early TV show, begged for the first run of toys, were captivated by the movies, and never let go.
Recently, I got the chance to link up with Turtles co-creator, Kevin Eastman, and chat with him about the lasting and constantly evolving legacy of the TMNT. We sat down in his memorabilia-filled recreation office at the San Diego Comic Art Gallery and talked about everything—from the creation of the Turtles, his early TMNT art/sketches, seeing his characters come to life on the silver screen, to what his legacy means in comic culture, and more. My goal with the interview wasn't to dig deeper for the fans who already know; it was to share the wealth of Kevin's knowledge and the love of his creation with everyone who doesn't know. I feel we did just that. Check out the video below to get behind the scenes and in the shells with comics icon, Kevin Eastman, and the Teenage Mutant Ninja Turtles.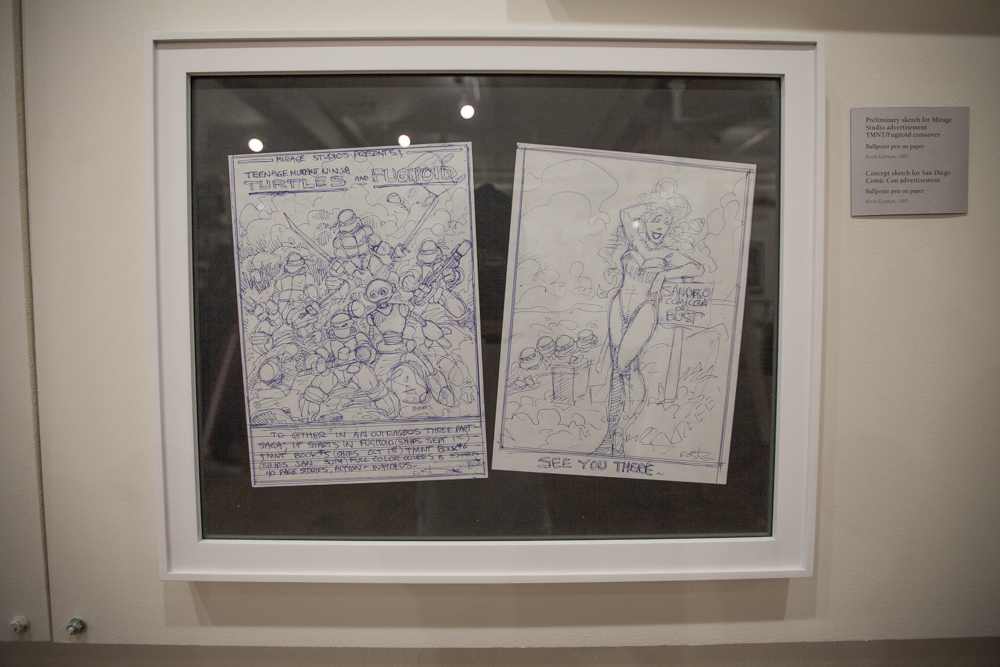 Giants of the comic book world.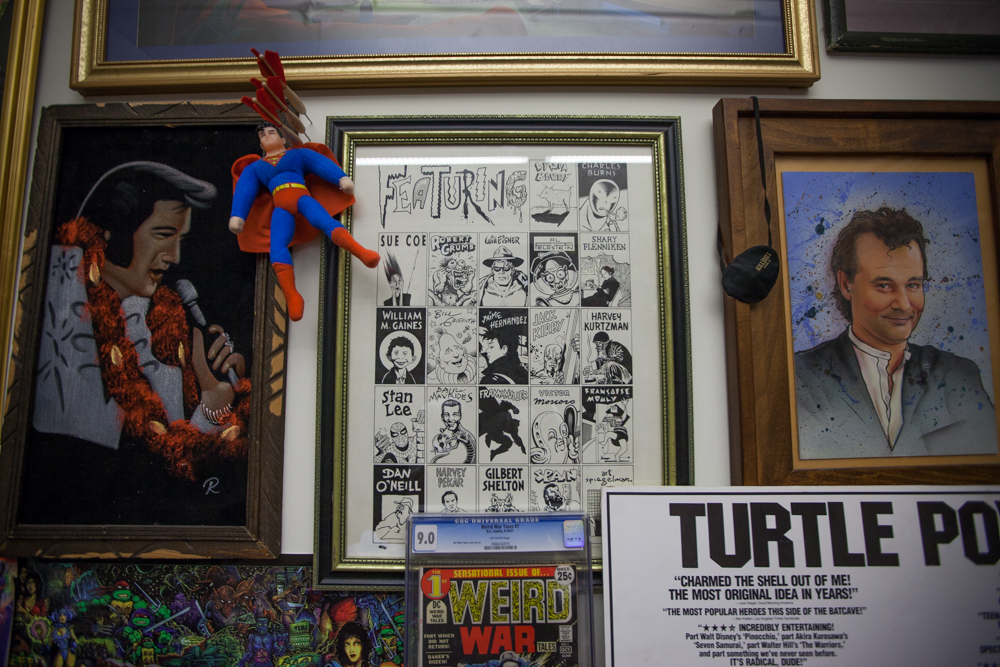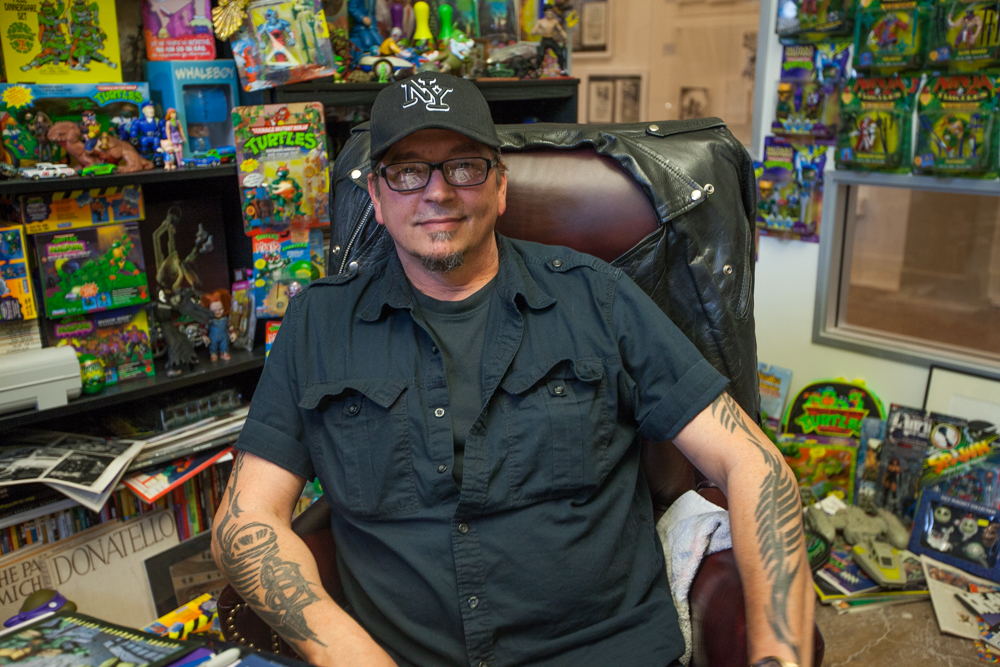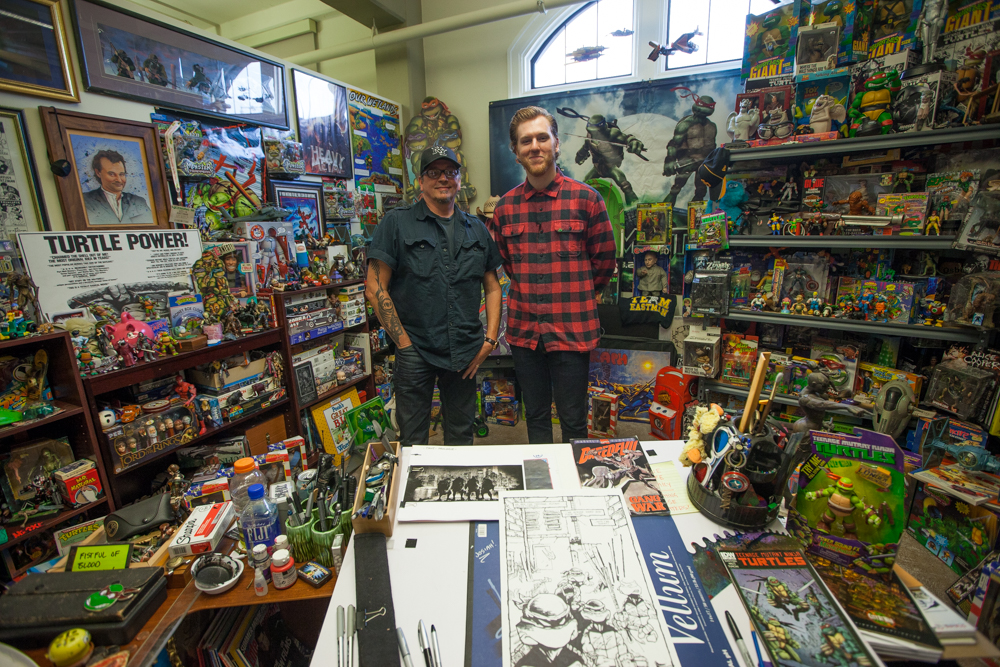 Venus de Milo, the first (and only) female turtle.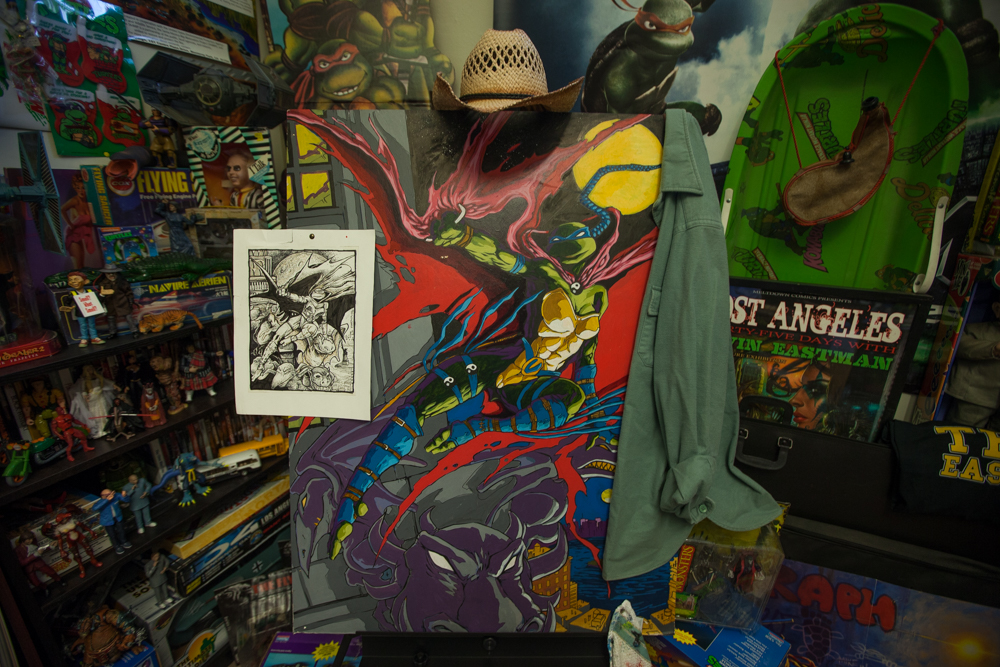 What Kevin Eastman refers to as "The Next Big Thing"; the first sketch of what would later become Michelangelo.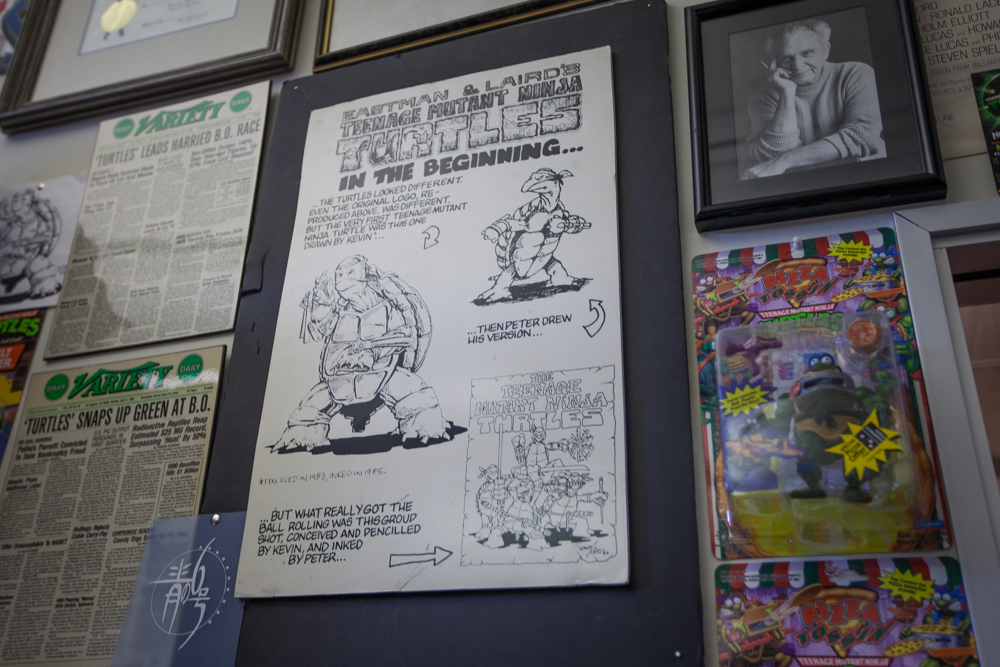 Kevin Eastman's haven.