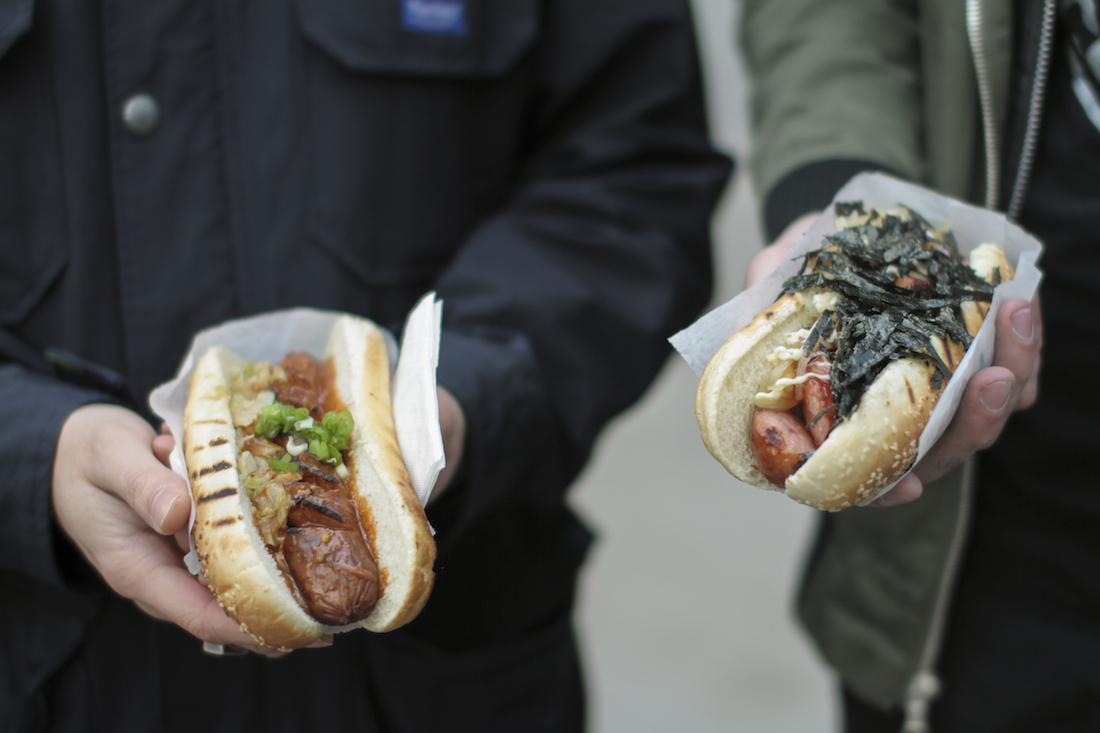 Being a multi-creative comes naturally to Alex Rhek. On a typical day, Alex keeps busy by holding down Sharks & Hammers and Sea Monstr Sushi, both of which share a single space in Vancouver. Sea Monstr has my favorite spicy tuna roll around, but more on this later. This uncommon eatery-boutique hybrid is only one of the projects Rhek has his hand in, in addition to design, music and community-based undertakings. Stints with VICE and Red Bull put Alex in a gainful position for getting connected to Vancouver's influencers, which led up to today when he is actively a part of art shows, nightlife events and more. Speaking plainly though, above all he is straight up an interesting dude.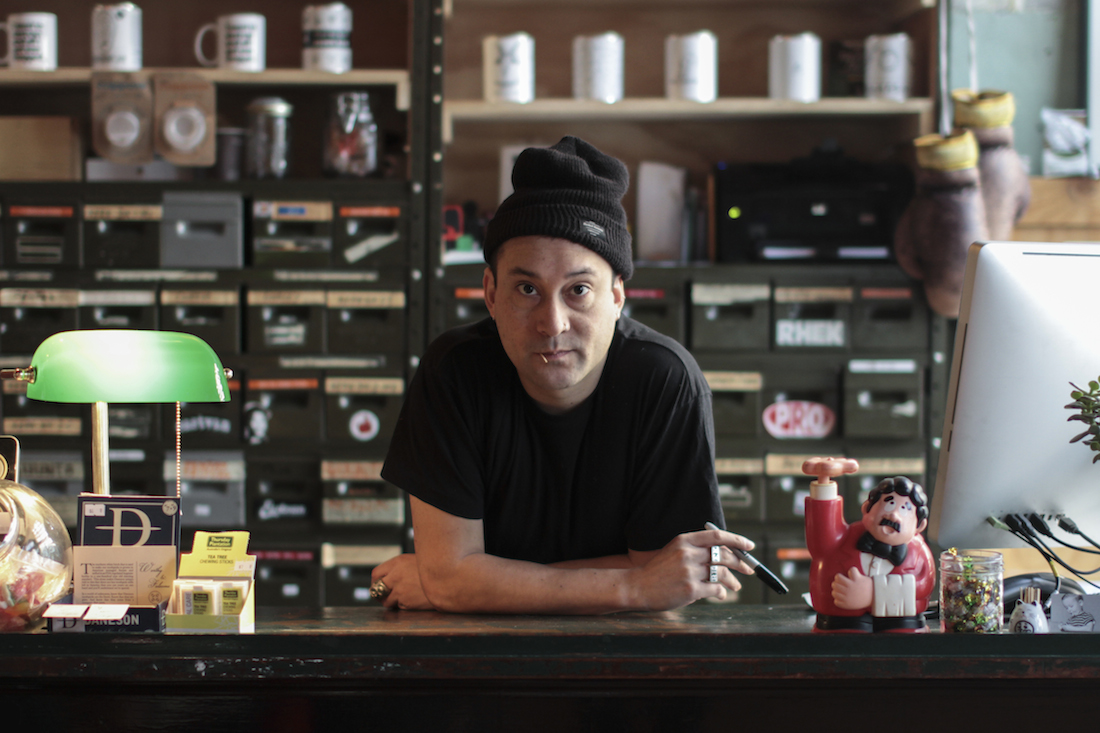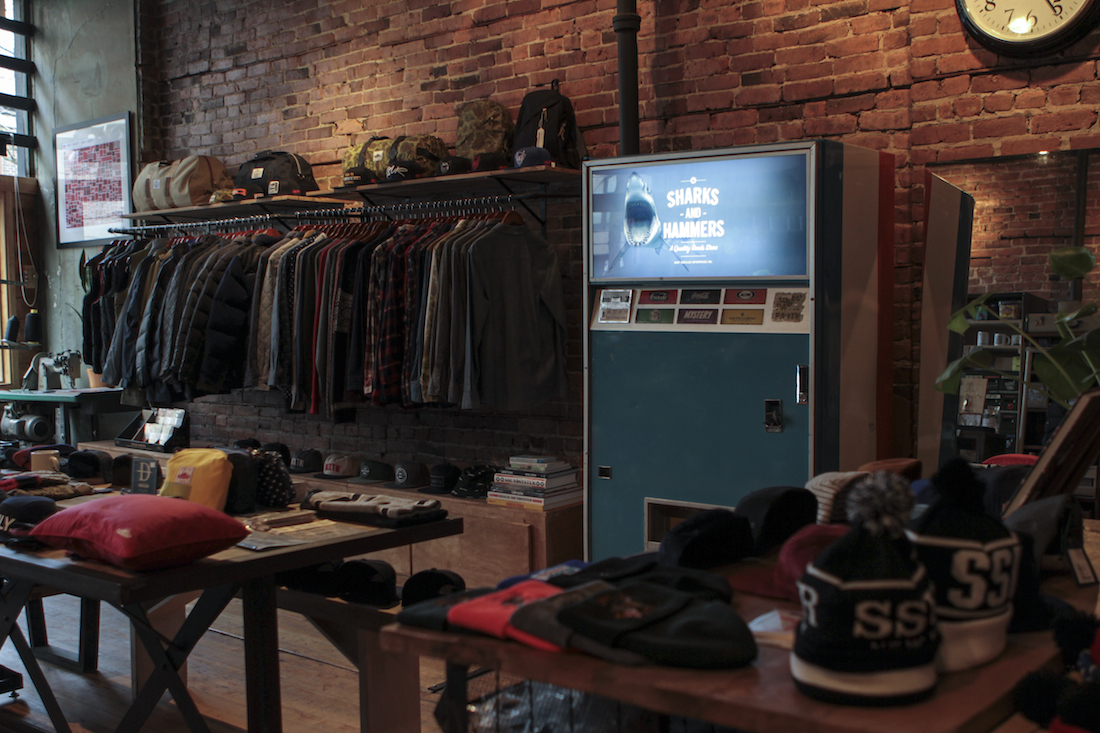 For those born in Nova Scotia, if you don't knock up your high school girlfriend, you get to leave at some point. Such was the case with Alex, so after dipping to Boston for a bit, he moved to Montreal, before making Vancouver home in 2000. Sharks & Hammers opened in 2009, and has been a local keystone ever since. The shop carries apparel, accessories, and a very cool range of stationary and accessories that I have to battle with myself not to buy every time I'm there. The vending machine at Sharks & Hammers also has a secret beer-dispensing function, you just have to know which button to press. Recently I linked up with Alex in Gastown, before visiting one of the city's oldest food cart institutions – Japadog. Japadog is a Vancouver success story, which sounds funny talking about street meat, but basically after their first location started popping off, Japadog opened up a brick & mortar spot, quite a lofty achievement for what started as a grill on wheels, before opening up another location in New York.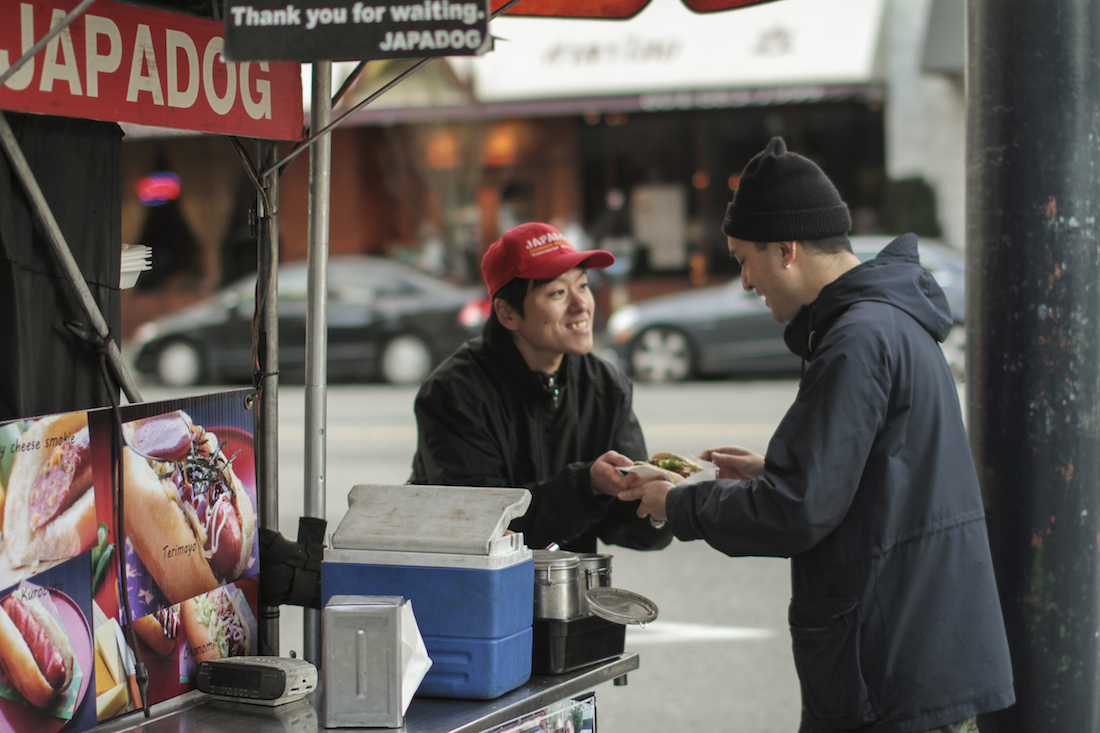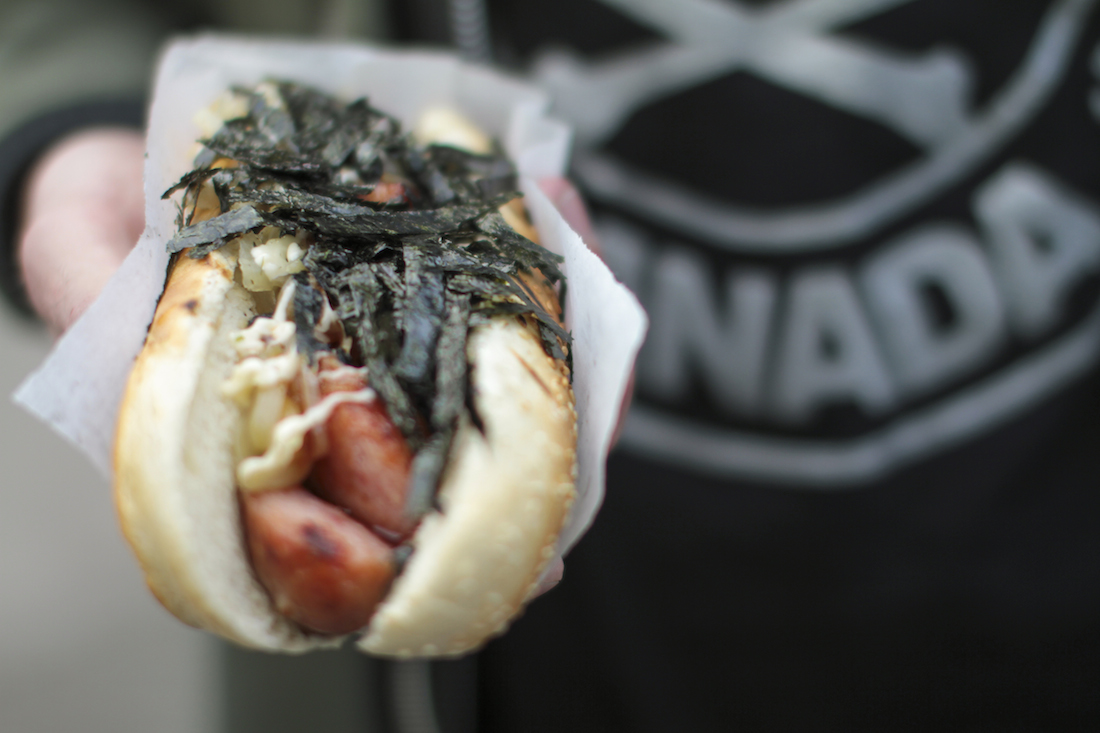 Prominently featured beside the cart is a sign showing photos of all the celebrity personalities who have stopped by to sample a Japadog since it opened. Included on the signage are the likenesses of Ice Cube and Anthony Bourdain; needless to say Bourdain co-signing a food cart is definitely rare. Anyway, I ordered the Kurobuta Terimayo, Rhek indulged in the Turkey Terimayo, while the rest of the menu doesn't fall short in offering items that are both delicious and honestly indicative of Vancouver's fusion of Western and Asian cultures. I'm a big fan of Alex's "Welcome to Janky Town" series, so I asked him to sketch something up. THE HUNDREDS IS HUGE EH?