Since 1987, the Nike Air Max has broken boundaries and continues to be one of the most innovative and popular sneakers in the market. The iconic design of the visible air bubble created a phenomena that was not only aesthetically beautiful, but revolutionary for trainers.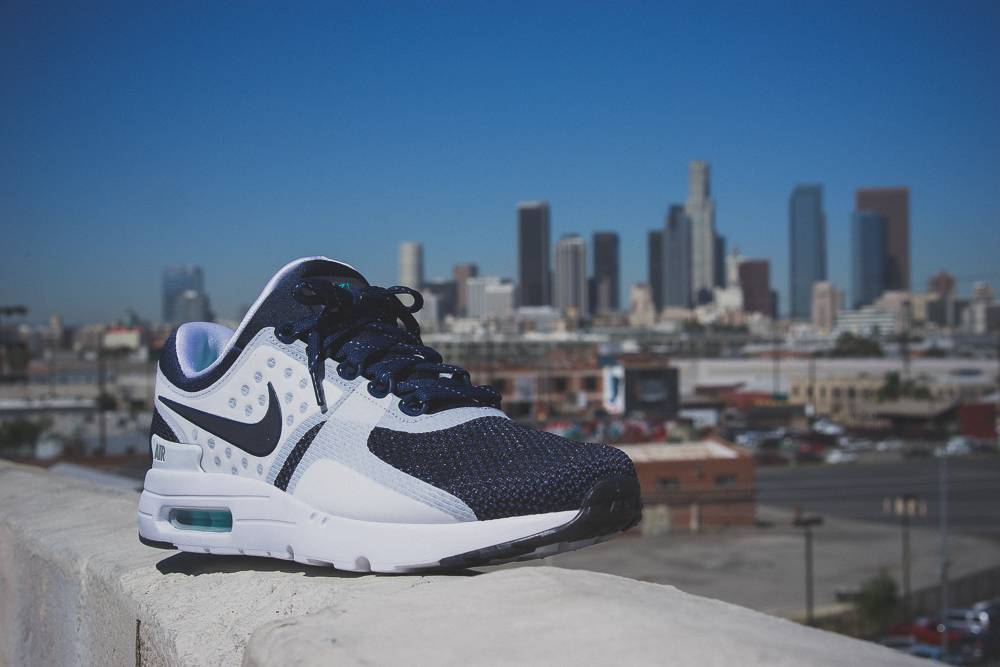 Legendary footwear designer Tinker Hatfield created a cultural icon with the original Air Force 1 and through the years and several iterations the design has become a timeless classic. It's only deserving that after 28 years that the shoe get its own day dubbed, March 26 – Air Max Day. If anything, it's become an excuse to show off your best shoe photography.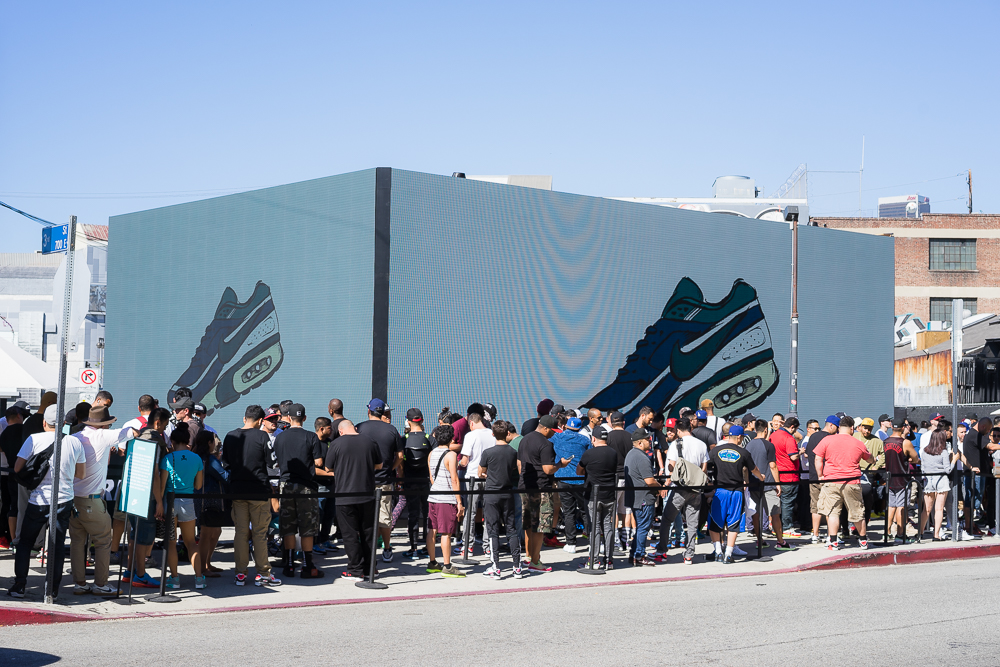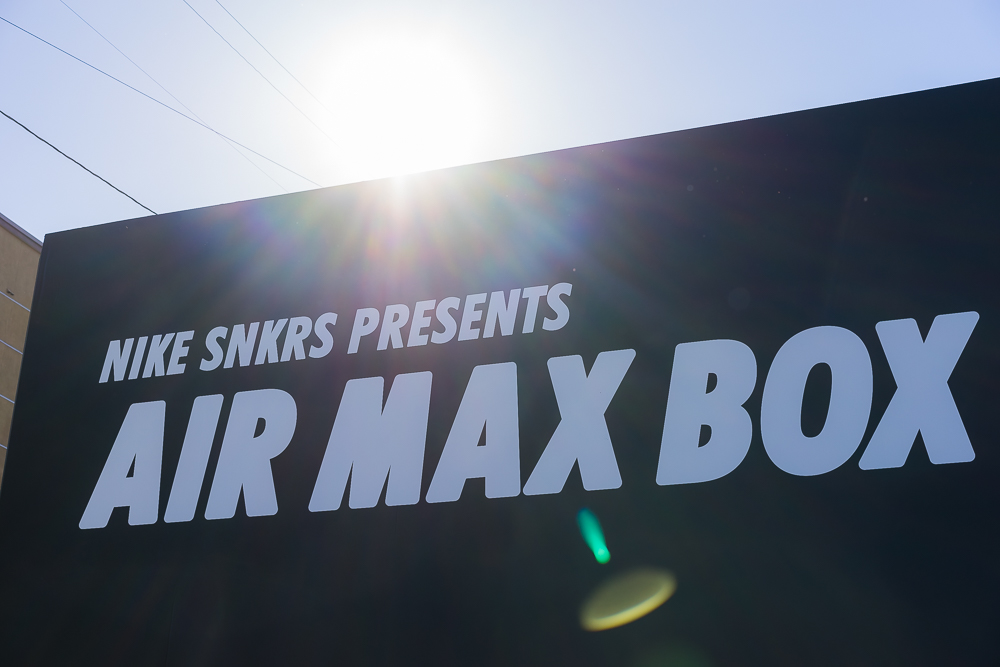 To celebrate Nike SNKRS has brought their Air Max Box to Los Angeles. The ultimate destination to experience all things Air Max, the pop-up shop will only last through this Saturday, March 28. I was invited to preview the new Nike Air Max Zero along with take a tour and check out what's inside the box.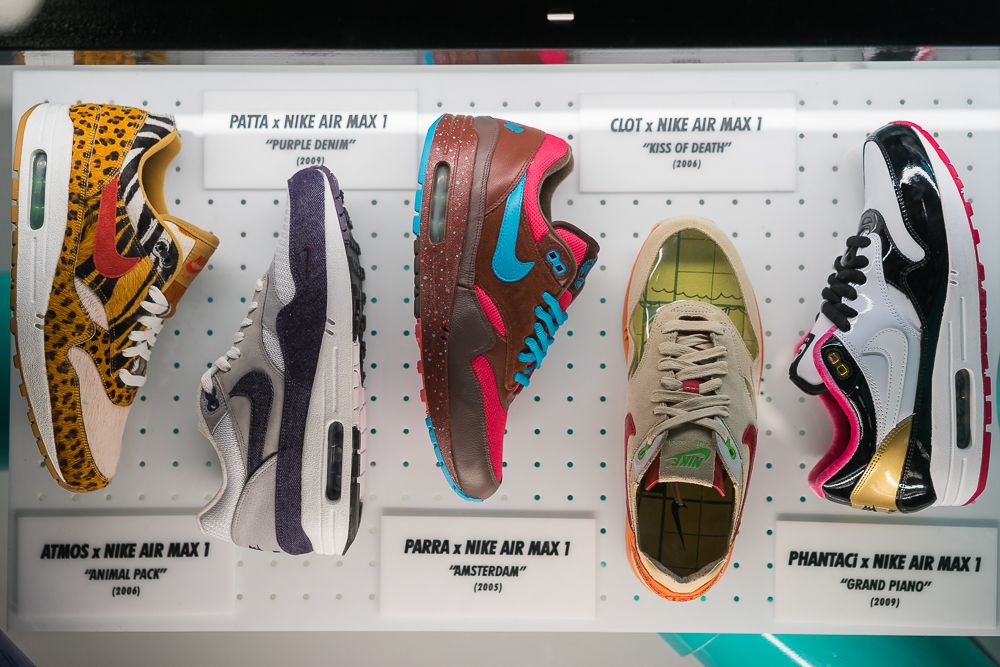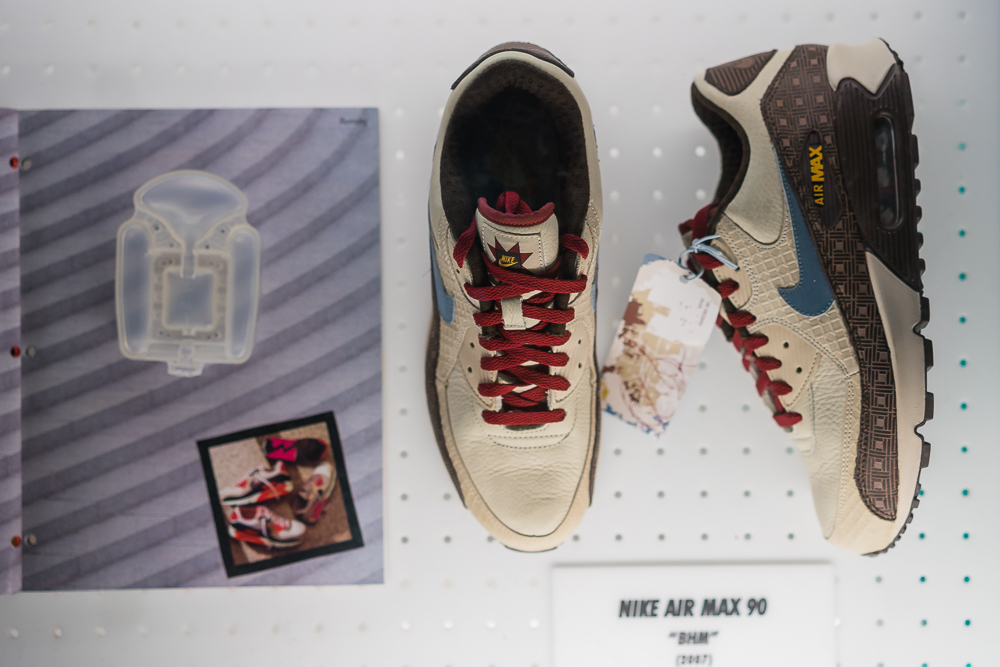 Located in the center of the Arts District in Downtown LA, the Air Max Box is a large structure built with LED panels that showcase an array of motion graphics, art, and much more. The large sneaker box is quite impressive, yet inside the box is where the experience lies.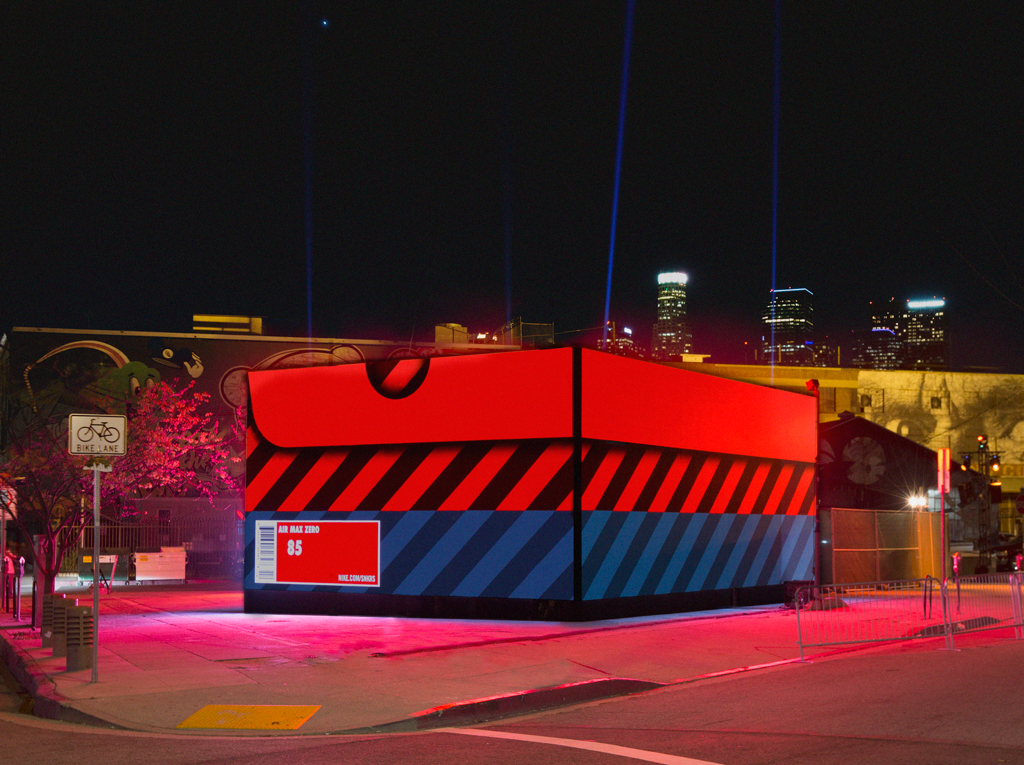 Upon entering the Air Max Box, you'll be greeted by neon lighting that highlights the 28 years of Air Max. The interior is essentially an art exhibit that pays tribute to the sneaker. Every design is represented along with original sketches and inspiration pieces that played a role in the creation of the masterpieces.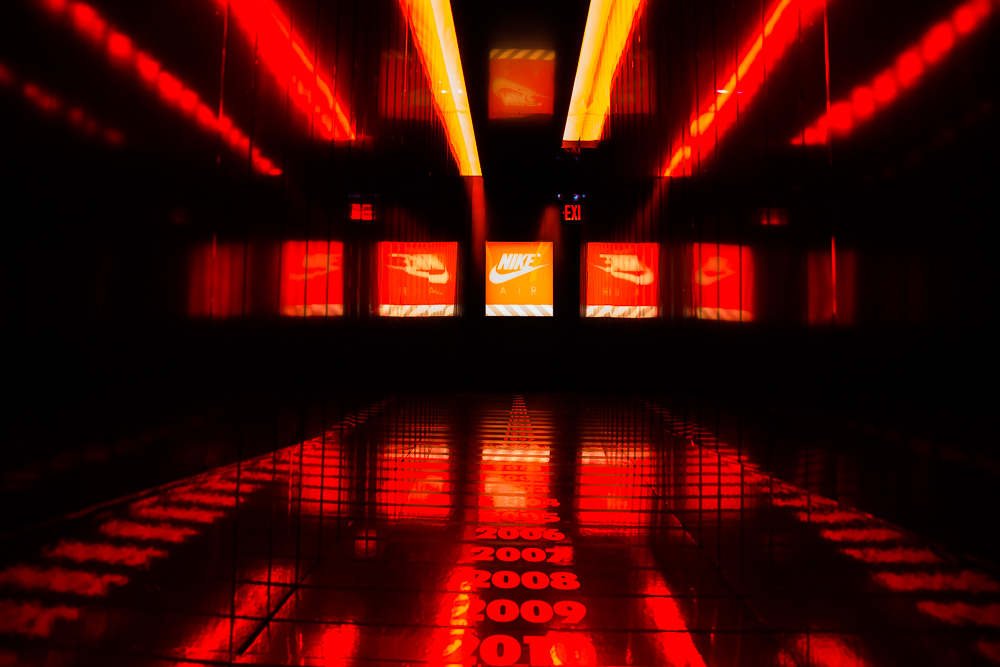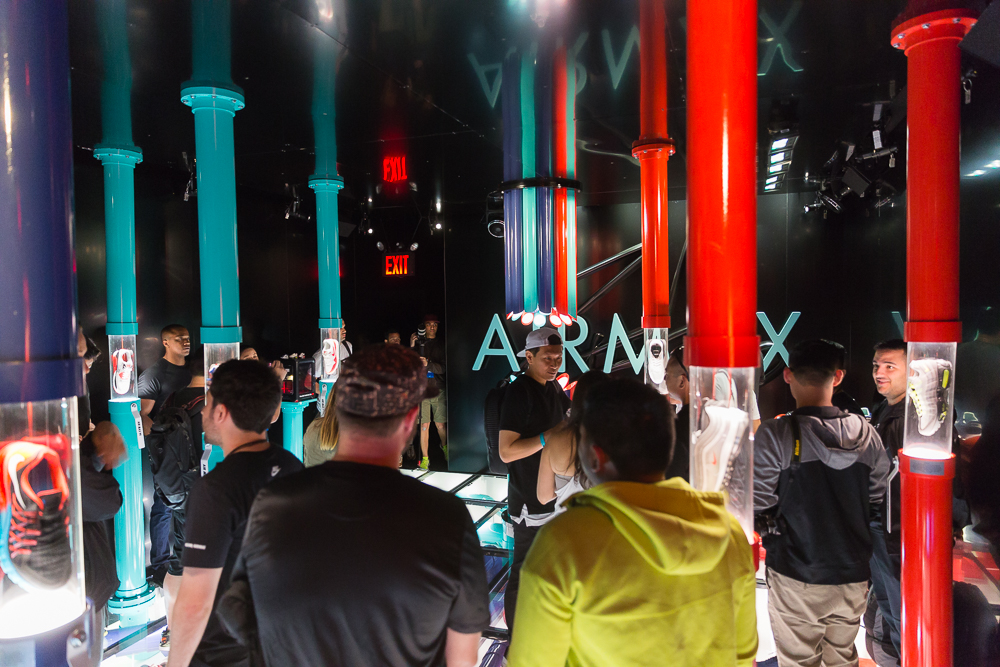 Highlighting the experience is a first look of the original Air Max design, the Air Max Zero. A shoe that was so ahead of its time, that it had to be put on the back burner, as the technology and materials weren't up to par to execute Tinker's vision. Fortuitously, the Nike design team stumbled across the original design and made the decision to have it come to life.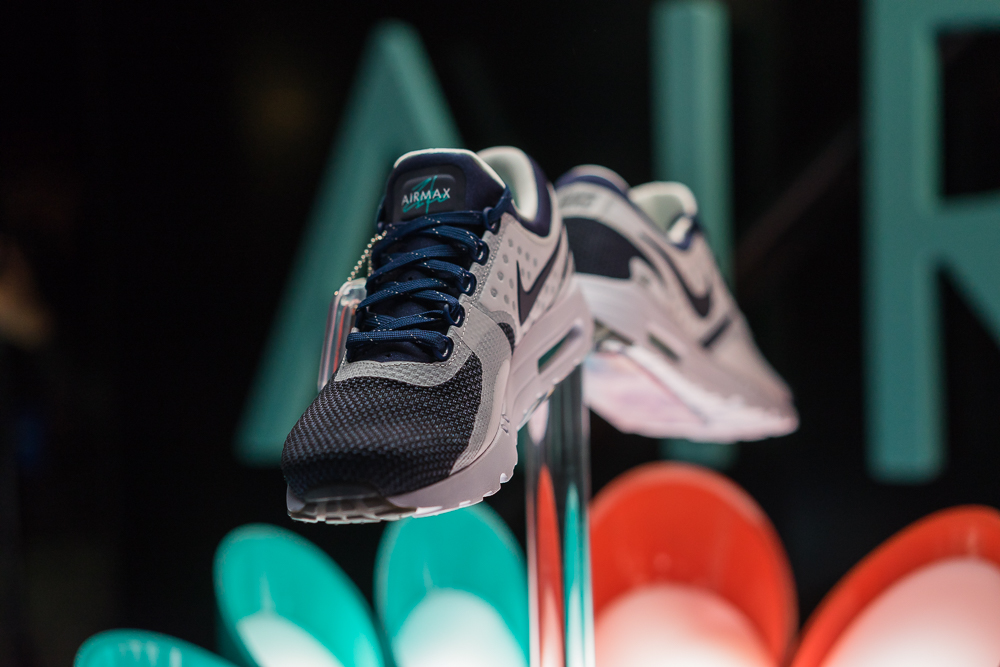 The Air Max Zero is a blast from the past and a look into the future. Featuring the latest technology and innovations from the new Air Max 1 Ultra outsole with its cored Phylon construction, fuse uppers, and monofilament yarn mesh. Will this be a classic? Only time will tell, but if the history of the shoe is any indication of what lies ahead then I'm willing to bet this will be in every sneakerhead's rotation or stashed away for safe keeping.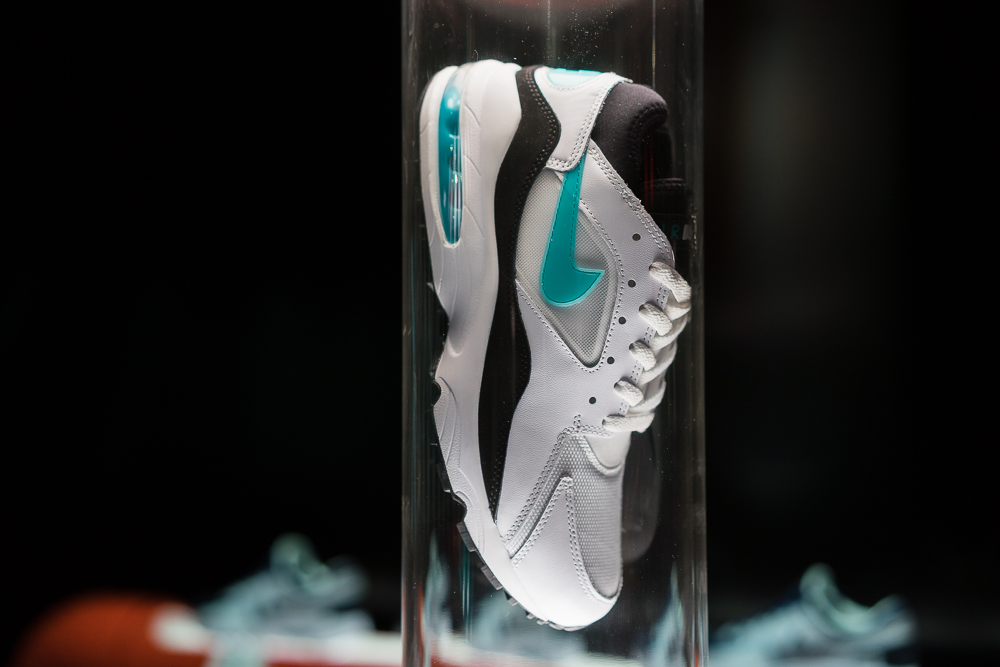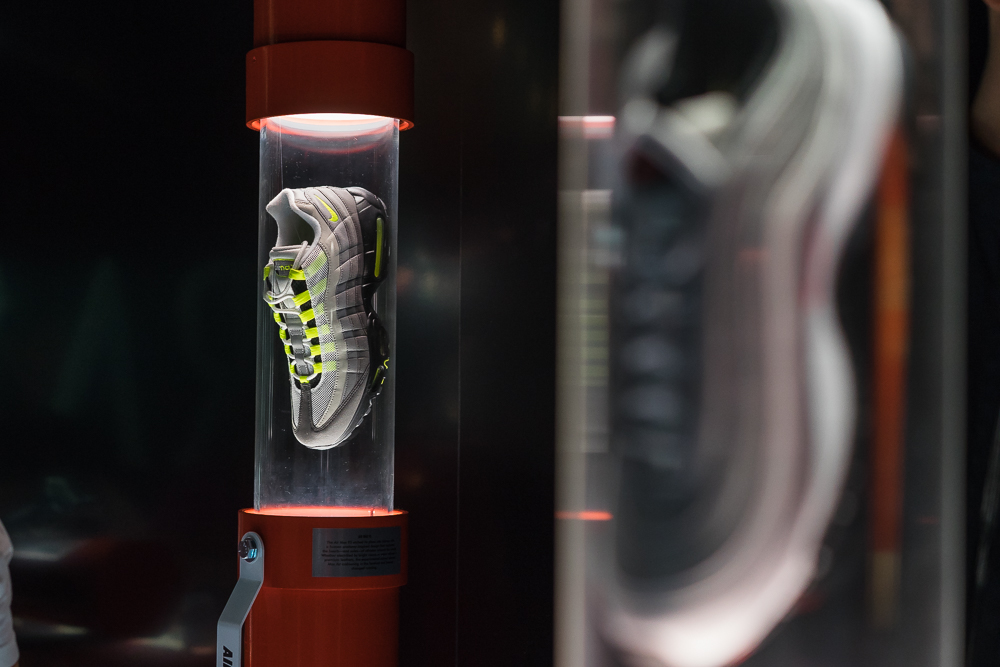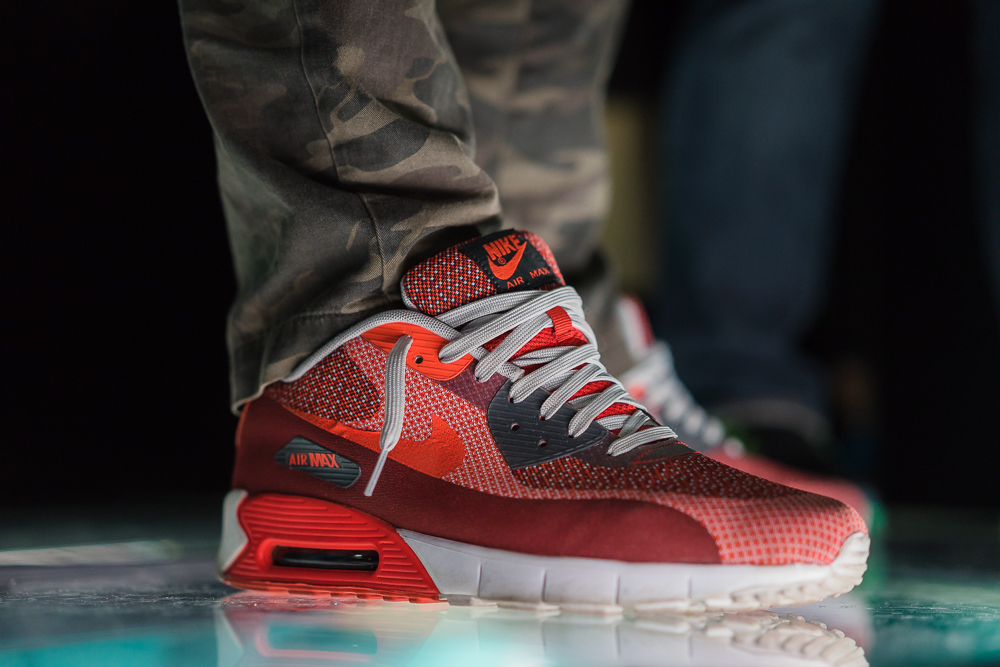 Keeping guests entertained the experience also included a live mural session by Tristan Eaton, shoe cleaning provided by Jason Markk, and for the females, nail painting.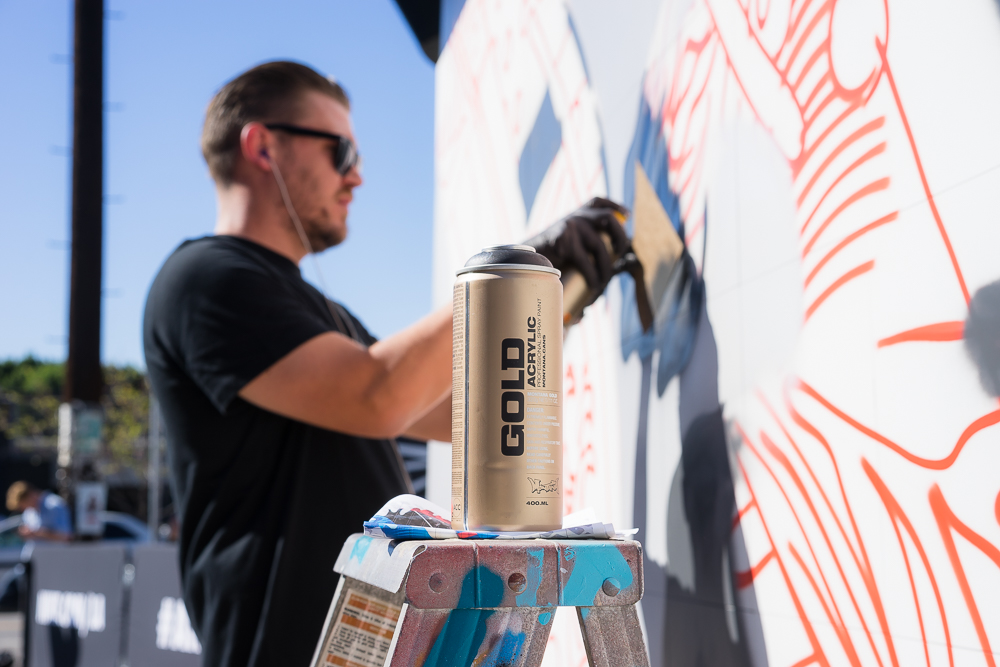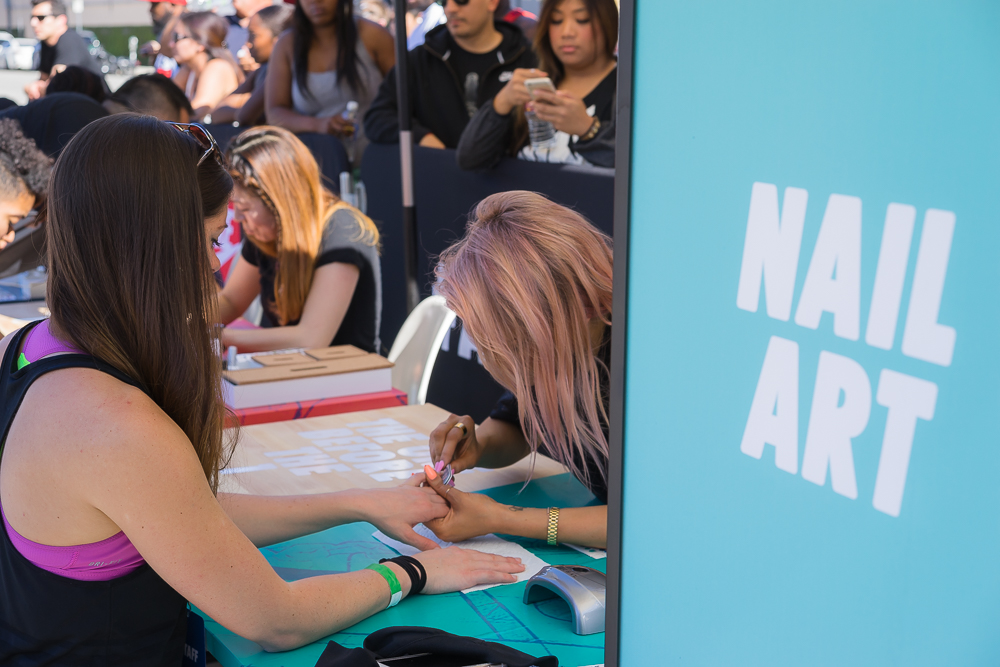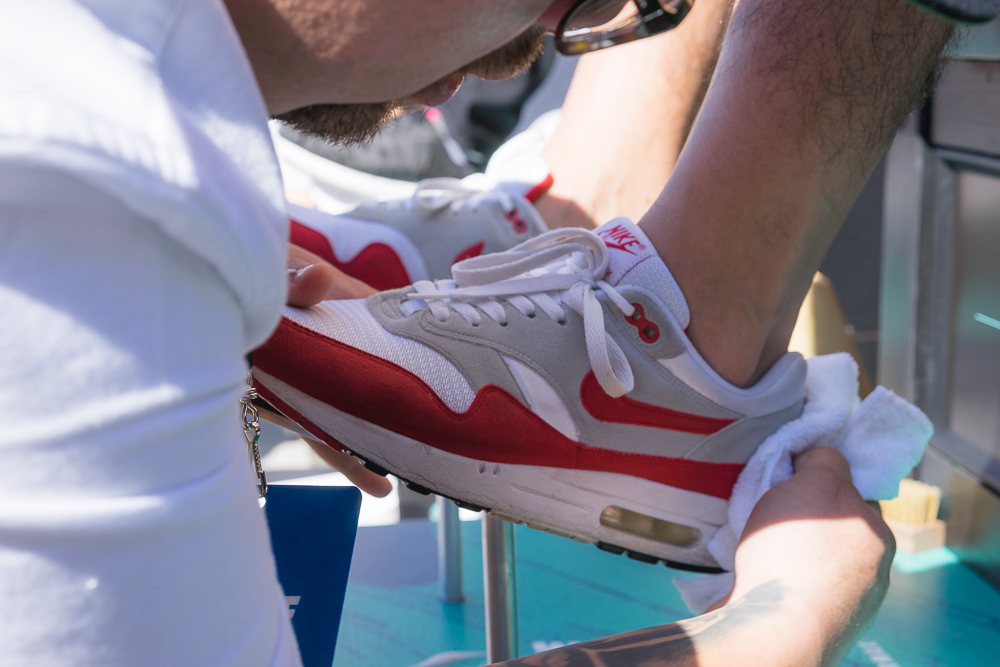 The Nike SNKRS Air Max Box is located at 735 E. 3rd Street on March 26-28. You must register to reserve your spot – consumers can sign-up all three days, but will only get access once a day.
Times:
March 27 — 11am – 6:00pm
March 28 — 12pm – 6:00pm
How To Register: Nike.com/LA