Streetwear came as a fleeting trend in Japan and slowly became the dominant look across American malls. As with any style, it had its share of ups and downs. Here are the eight power moves that took streetwear out of obscure forums to become an empire.
Supreme Online Shop
A core idea behind streetwear is this idea of a pilgrimage for authenticity. Supreme was only available in New York during the nineties and fans of the gritty New York skate scene traveled far and wide to get their clothes. The same concept applied to early sneaker culture. Certain Quick Strikes were available at certain boutiques and fans would travel great lengths to get a pair. But in 2006, Supreme flipped the script and stopped this idea of the pilgrimage and opened up their store to anyone with an internet connection. Some argued that this would be the demise of the brand. This concept of exclusivity would be erased. Obviously, that didn't happen. In fact Nike borrowed one from Supreme's playbook and started heavily selling exclusives usually reserved for their stores on NDC [Nike Dot Com].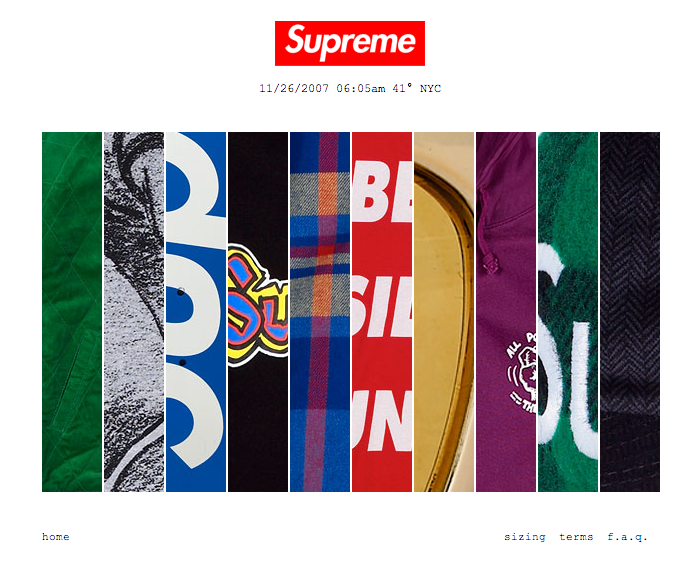 The Hundreds Paisley Hoodie
BAPE was going hard with its all-over print in the early 2000s, but the obscure Japanese brand was expensive and hard to find. The all-over print had a built in demand, and The Hundreds came in an swooped it all up with their all-over Paisley Hoody. The Hundreds were being supported by a couple of stores, and overnight the brand was on the lips of every sneaker junkie. I remember the Niketalk Message board (when it was still on YuKu) going crazy about the release. And before I knew it, The Hundreds website had shut down from the burst in traffic. Streetwear was no longer a dying trend in Japan; it had finally crossed over to the US.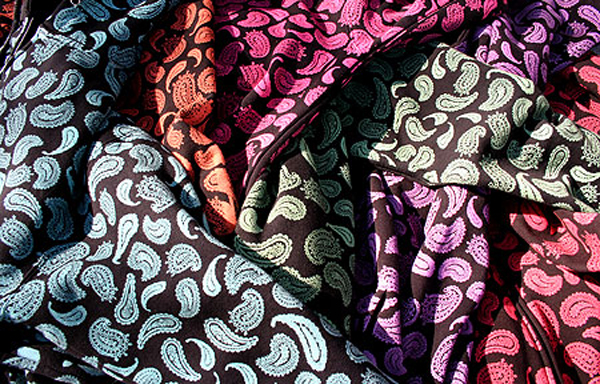 LRG Dead Serious
Taking BAPE's all-the-way-zippered hoodie and merging it with the skeleton costume worn by Johnny Lawrence and the rest of his Cobra Kai cronies in Karate Kid – had LRG creating a hoodie that had kids camping out at Macy's. The Dead Serious hoodie was the one hoodie to rule sneakerheads and streetwear fans alike. A sample was first spotted on Kanye West at a Stella McCarthy show and then it was off to the forums. Ben Baller and Jonas Bevacqua went to NikeTalk and started hyping up the exclusive hoodie. Before you knew it, teenagers and college students were calling up malls nationwide to get their hands on the hoodie. If you were looking for a time when streetwear was no longer the little stepbrother of sneaker culture, then this was it.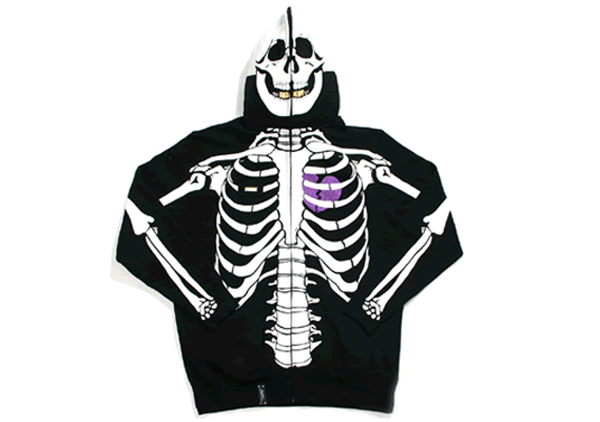 A Bathing Ape x Pepsi
Japan was always ahead of the streetwear game, but the project between A Bathing Ape and Pepsi really solidified streetwear's place in fashion. Here we have a multi-billion dollar international company cosigning re-appropriated images of an ape. Nigo customized his own BAPE "Moonface Camo" cans in multiple BAPE camouflage swatches. The cans were selling out left and right, and BAPE even came up with a Pepsi-colored commemorative T-shirt. BAPE would eventually partner up with Nike, but their first power move was with Pepsi Co.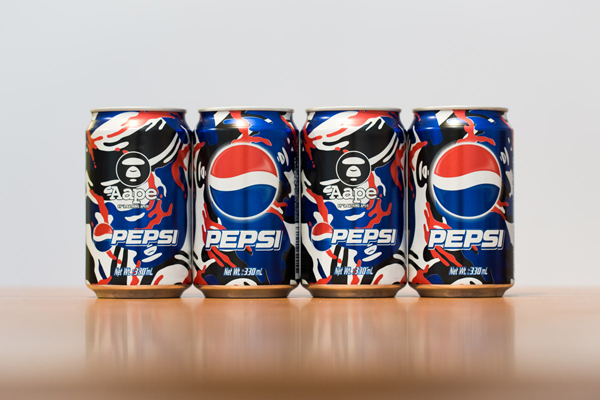 Alphanumeric x Nike
Alphanumeric is like the book of Genesis for American streetwear. They were there from the start, and their collaboration with Nike is responsible for kicking off Nike SB. You see, Nike SB was actually Nike's second attempt into skate. Their first try was abysmal and failed miserably. Before Nike introduced retro silhouettes as premium skate shoes, they had to test the waters. They looked to Alysha Moore in San Diego for some expertise. The Alphanumeric Dunk Low was born. It didn't have the big fat tongue that Dunk Low SBs would have (that came later), but it did mix griptape into the uppers and the "a#" was embroidered toward the front. As a sneakerhead, I went NUTS when I saw the shoes. This sneaker basically drew me to a forgotten area of vintage kicks. I was no longer pre-occupied with just Jordans and start going to Rakuten and Yahoo Japan looking for dunk colorways. And when Nike SB introduced their inaugural "First Series," it was game over.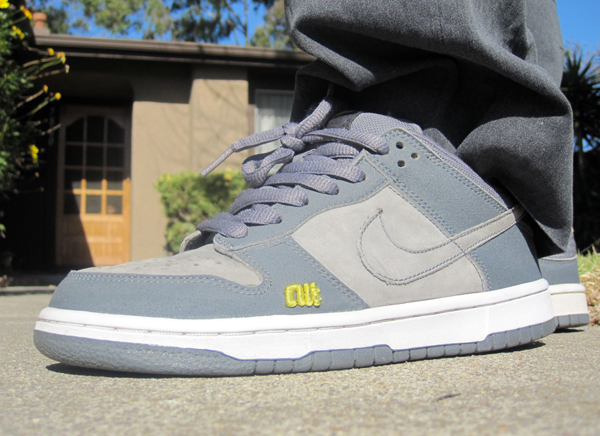 Diamond Supply Co. Adds Softgoods
Buried deep in the CCS catalogs (before they were purchased by Eastbay) was a small company that sold bolts and nuts at a premium called Diamond Supply Co. And then Nicky Diamond learned Photoshop and it was on. This small specialty hardgoods company became a beast almost instantly. What catapulted them to the top of street and sneaker culture was when their collaborative Dunk Low with Nike SB had even the most seasoned sneakerheads camping out. After a few seasons it was no longer just graphic tees, and Diamond had cut-and-sew, wovens, knits, headwear, and even their own line of shoes.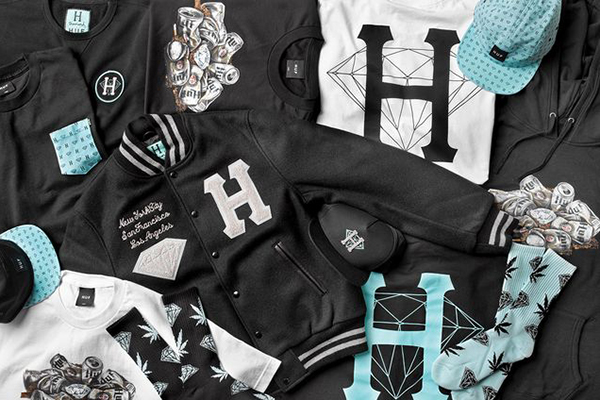 Stussy's Second Coming 
It's hard to imagine that Stussy was ever sitting in the sales racks, but there was a time when Stussy was hanging next to Bugle Boy and Jimmy Z on the disappoint clothes racks in Big Lots. The brand was heavily diluted through the nineties and it didn't help that surf culture was losing a battle with the countless new hip-hop brands. But, Stussy wouldn't go down that easy. Stussy began limiting accounts, trimmed down their styles, and got back to its roots. Instead of a stack of t-shirts at Mervyn's the brand became more exclusive in the early 2000s. Slowly but surely, Stussy grew stronger and their tarnished brand had arisen.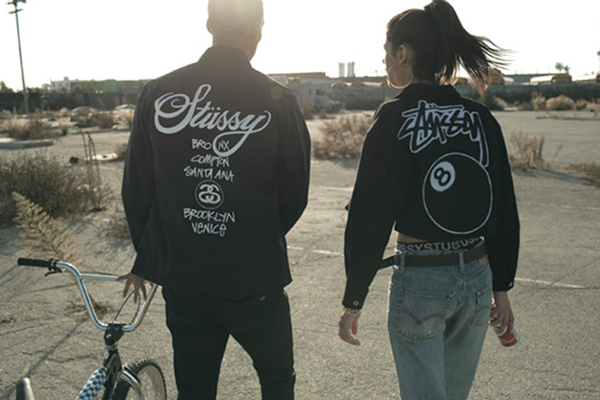 The Streets Discover Frogskins
Luxottica had just brought Ray-Ban out of bankruptcy and Wayfarers were on every celebrity. And, if they weren't wearing the classic acetate frames, they were rocking Aviators. What could a company like Oakley do? They were better known for their performance sunglasses and their fancy metal alloys. Oakley was worn by cyclists and baseball players, not really across the street or skate scene. Luckily, Oakley had a secret weapon with a pair of sunglasses from the eighties. The Frogskins retained the same Wayfarer shape, but it was lighter, colorful, and more fun. The Frogskins went to a handful of select retailers in extremely limited quantities. Theses plastic frames arrived with some of Oakley's best optics and slowly the sunglasses infiltrated surf, skate, and snow culture. Anyone who was anyone in action sports were spotted in Frogskins. Before you know it stores like BLENDS had a special colorway, Hiroshi Fujiwara's fragment was lined up for a collaboration, and even Supreme got a couple of pairs. Within a couple of seasons, Frogskins were firmly cemented in streetwear, with no real streetwear pedigree.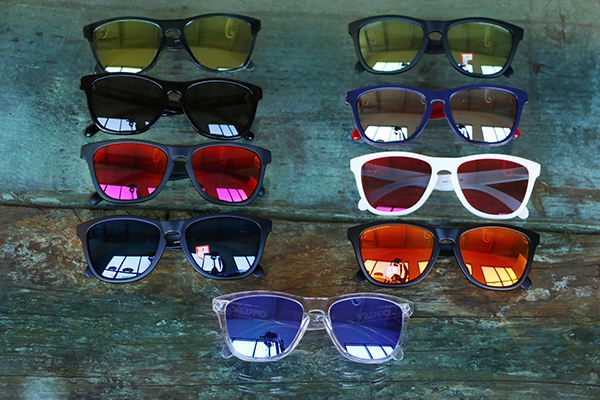 Read more:
IMO :: The 10 Best Movie Gang Fights by Bobby Hundreds
IMO :: Top 10 Baseball Jerseys in Streetwear by Peter Yeh
IMO :: Best Sneakers Ever by Bobby Hundreds