If you've been sleeping on TheHundreds.com, IMO is a list series that tackles BEST OFs with the indubitable authority of, well, our own opinion.
First… for those of you expecting to see a list of Reebok's basketball iterations or '90s hits like the Reebok Shaqnosis or Reebok Question, you may be disappointed. This is more like my favorite Reeboks, and mostly encompasses newer releases and a few older trainers. Some nostalgic joints, mostly new heat. With that being said, this could easily be a list of 10 different Classic Leathers, but that would get a little boring, so I think it makes the most sense to do 4 collaborations and 6 original silhouettes.
British heritage footwear purveyor Reebok was shockingly founded almost 120 years ago in 1895, in Bolton, Lancashire, England. Scooped up by adidas in 2005, the brand continues to gainfully position its athletic heritage for contemporary consumers. Athletes, musicians and creatives of all types have been outspoken about their affiliations with Reebok and pivotal in a marketing sense over the years, including Shaq, hip-hop photographer Jonathan Mannion, Swizz Beats and others, helping cement it within the pop culture of today.
Original Silhouettes
Reebok Classic Leather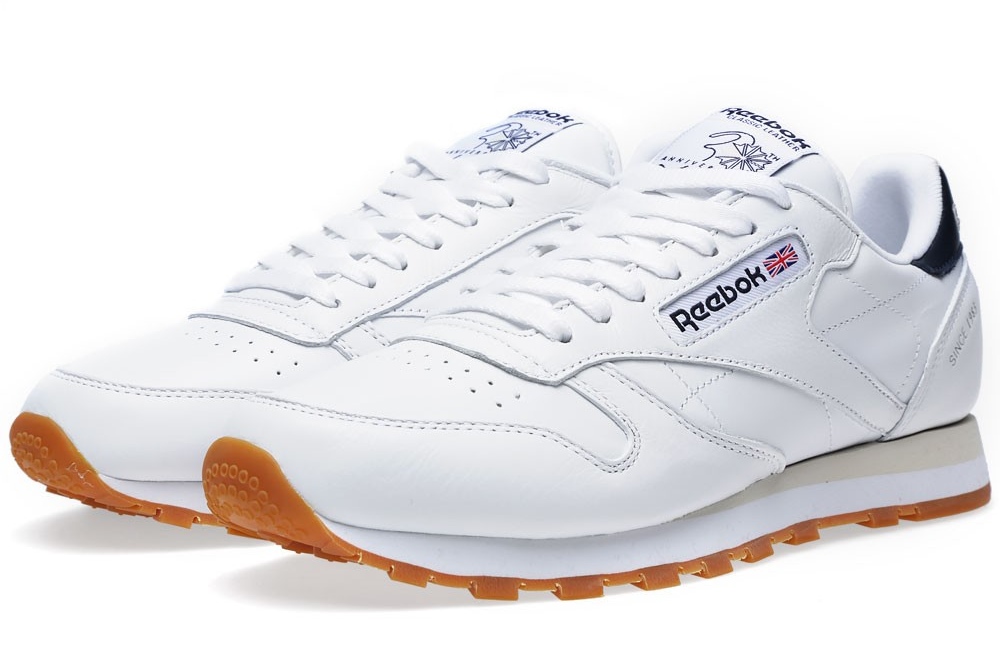 This shoe deserves nods not only for its status as a vintage trainer originator, but for providing a canvas for many well-received collaborations today. Originally introduced in 1983, the Reebok Classic Leather has been a go-to sneaker for three decades, benefitting from an understated style that provides casual appeal. Without looking too technical and intimidating, this shoe can still perform with the best. In 2010 the UK's Daily Mail reported the most popular choice of trainers among British burglars were Reebok Classics, according to a study which examined footprints left at crime scenes.
Reebok GL 6000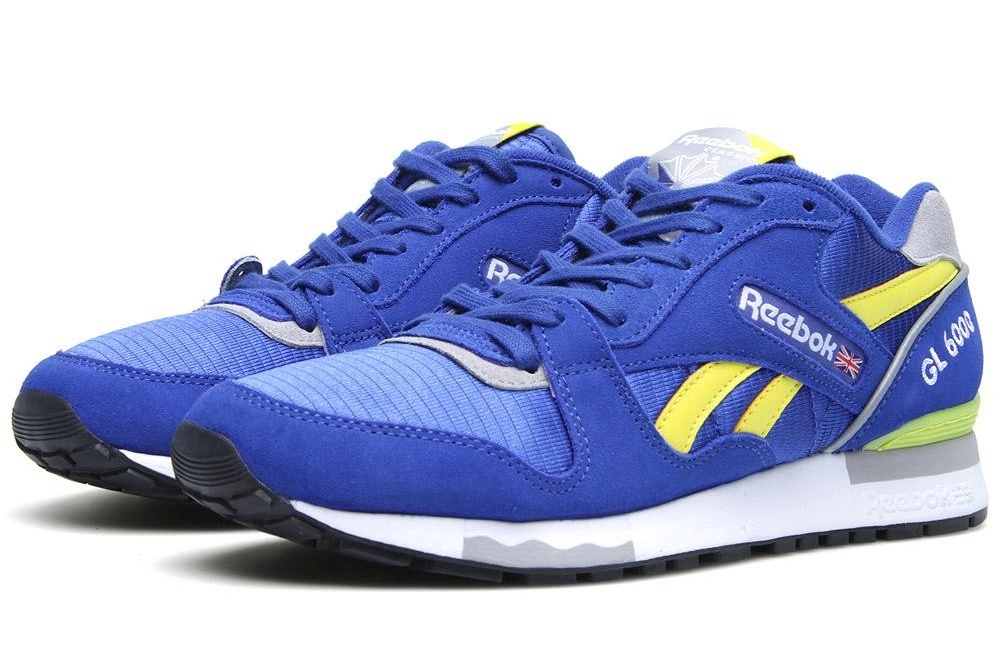 There have been some nice collaborative releases of the GL 6000, but Reebok also releases a grip of nice colorways every season as part of its regular offerings. A Reebok director was quoted to have said the GL 6000s are the "most slept on runners in the game".
Reebok Pump AO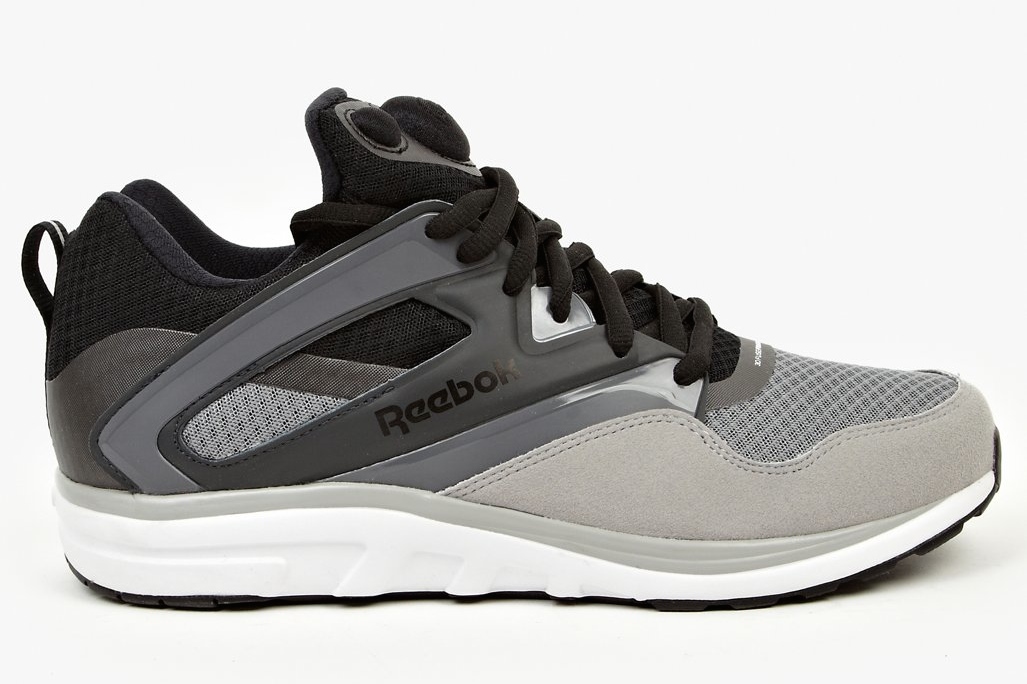 Another sneaker that you can cop off-the-shelf without lining up for, the Reebok Pump AO may be sometimes overlooked as a trainer. Re-appropriating the pump technology into a more manageable silhouette, and adding sportswear cues to the upper, for some this may be preferable over its chunky high-top predecessor.
Reebok Ventilator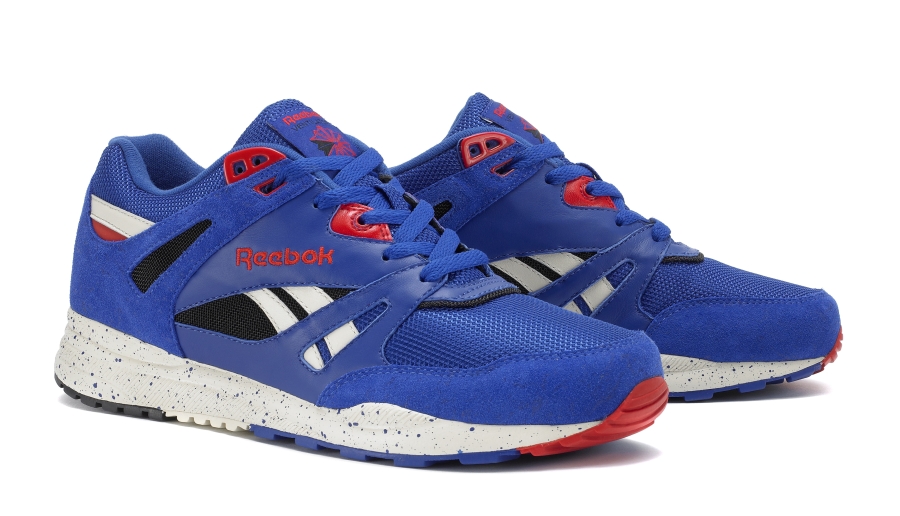 The Reebok Ventilator has definite contender status within the trainer boom of today, offering over 20 years of trainer heritage, Reebok's patented Hexalite technology used for the midsole, on top of a design that can still be a hit with the contemporary sneakerhead.
Reebok Sole Trainer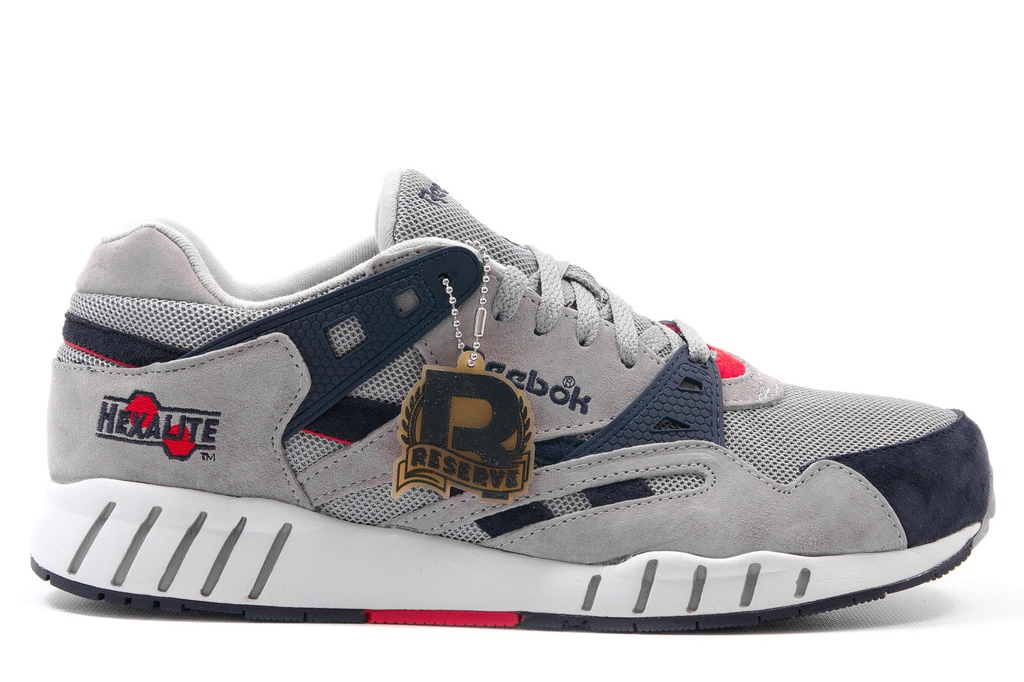 Reebok's tech runner game is nicely rounded, between the GL 6000, the Ventilator and the model above the Sole Trainer, it still isn't clear why the brand is getting slept on to an extent. Another of the first designs to adopt the Hexalite cushioning, the Sole Trainer gets released in agreeable colorways here and there, but you have to stay watching the right shops.
Reebok Instapump Fury OG "Citron"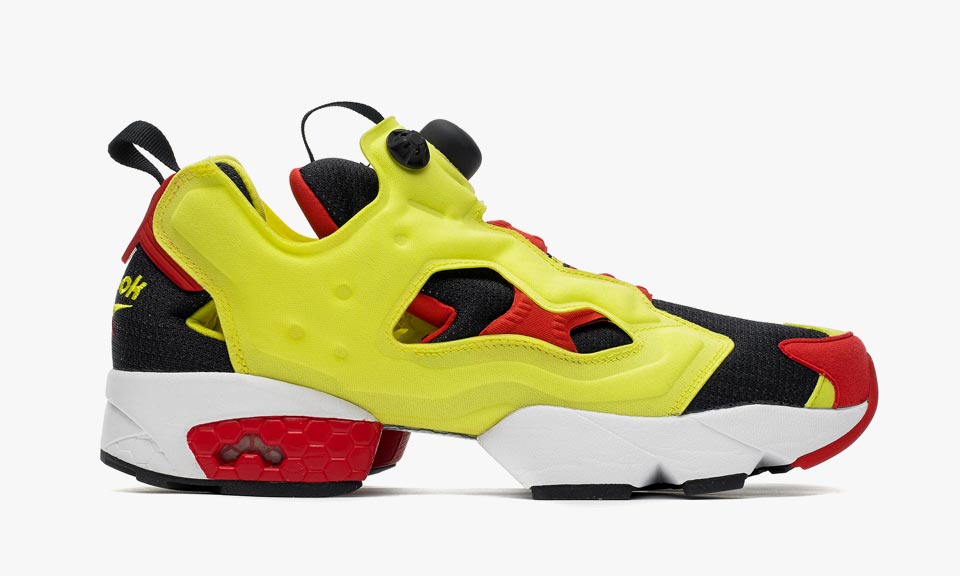 Surely the crew was happy that the "Citron" colorway of their Instapump Fury OG lived up to the hype. These are the shoes that are going to get you street-snapped.
Collaborations
Reebok x Garbstore CL Leather 6000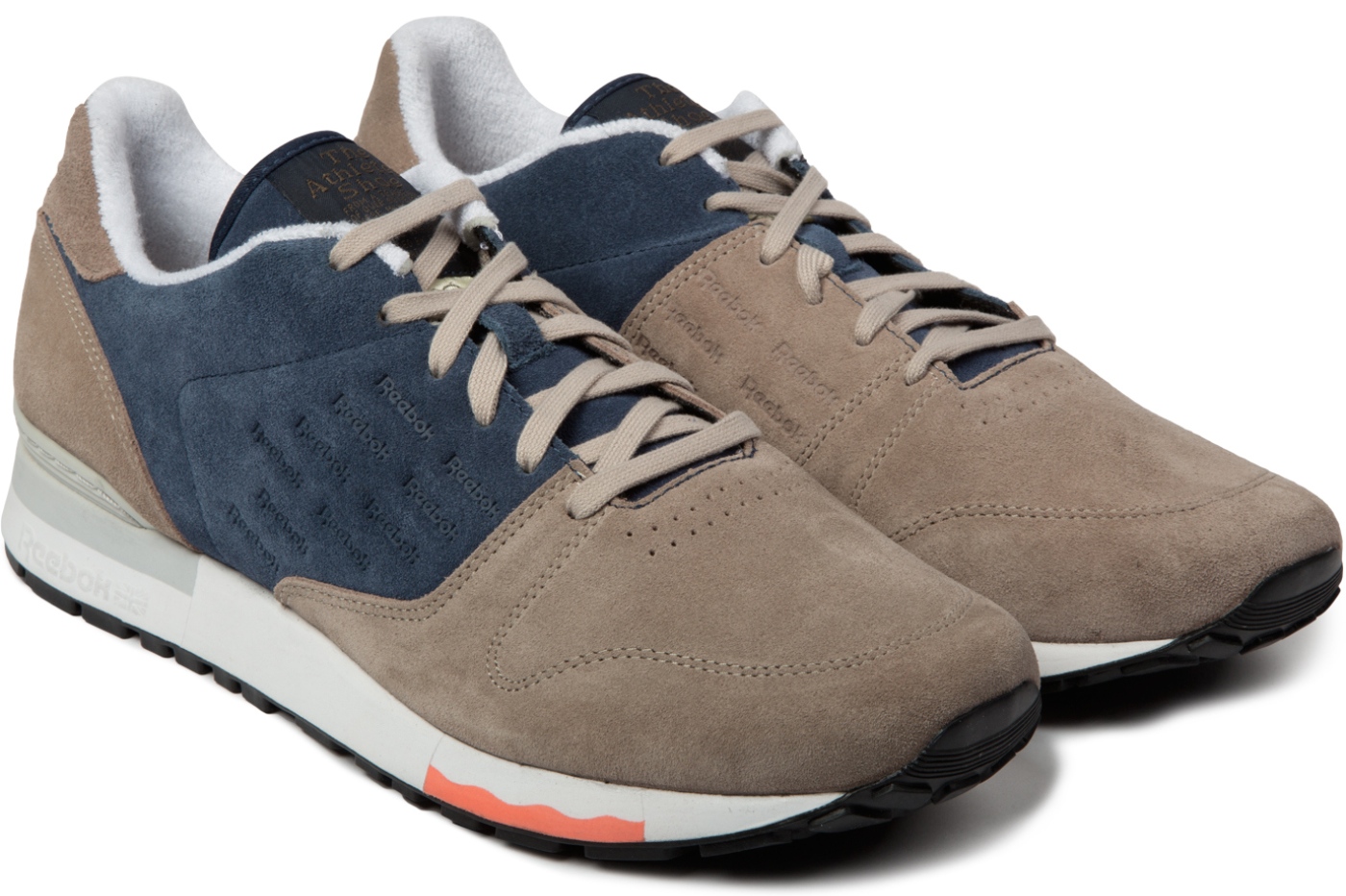 British retailer Garbstore's longstanding relationship with Reebok has brought fans a number of memorable collaborations in the recent past, including the Instapump Fury "Snow Grey" and the "Experimental Colour Transmission" releases. The "Outside In" iterations were arguably the most interesting from UK colleagues Garbstore and Reebok, which flipped the upper to show a raw, deconstructed exterior for each sneaker. The CL 6000 was included amongst these releases, and offers an ultra clean aesthetic and silhouette, taking further inspiration from '70s television for the colorway. Check the video here to hear Garbstore-founder Ian Palley talk about the "Outside In" concept.
Reebok x Palace Classic Leather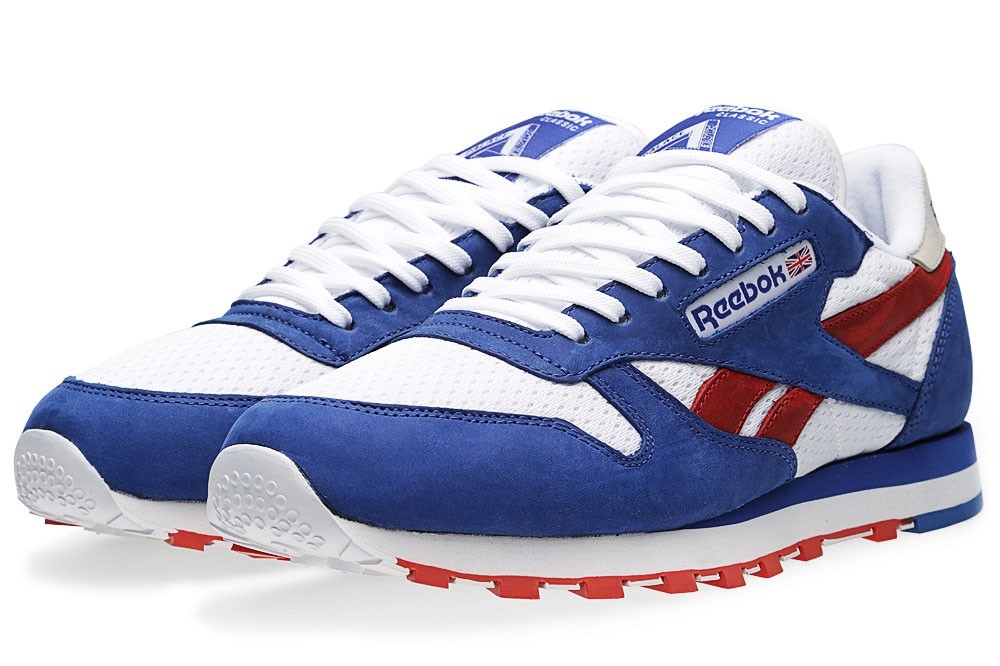 Emerging London-based label Palace Skateboards basically destroys the hopes of anyone trying to make a better Classic Leather. The full pack included three colorways, but the white/red/blue mock-up could have been the best. Palace Skateboards followed up with four editions of Reebok's Workout Low a couple seasons after, which were also met with positivity from sneakerheads.
Reebok x atmos Pump Fury "White/Snakeskin"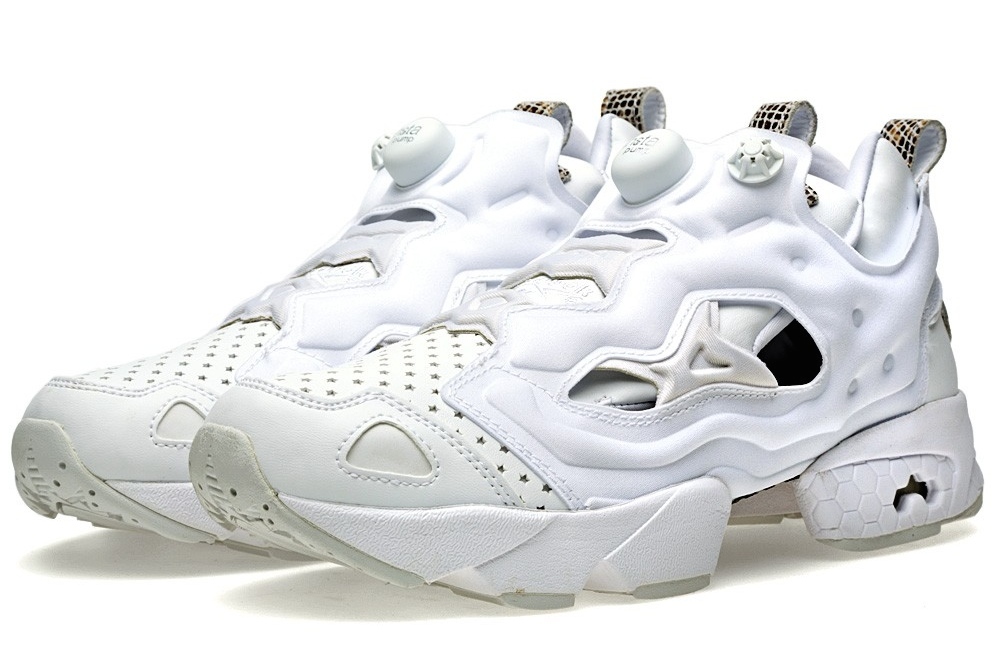 Leave it to Tokyo's atmos to think up something as bold as this. Hypebeasts coveted this one, despite its limited availability through an exclusive release from the Japanese retailer. atmos previous released a collaborative sneaker alongside Reebok and Junya Watanabe that came with a matching remote-control car, but overall the white colorway with snakeskin pull-tab detail is far cleaner. It may take a master-level streetwear ninja to pull these off, however.

Reebok x Frank the Butcher Classic Leather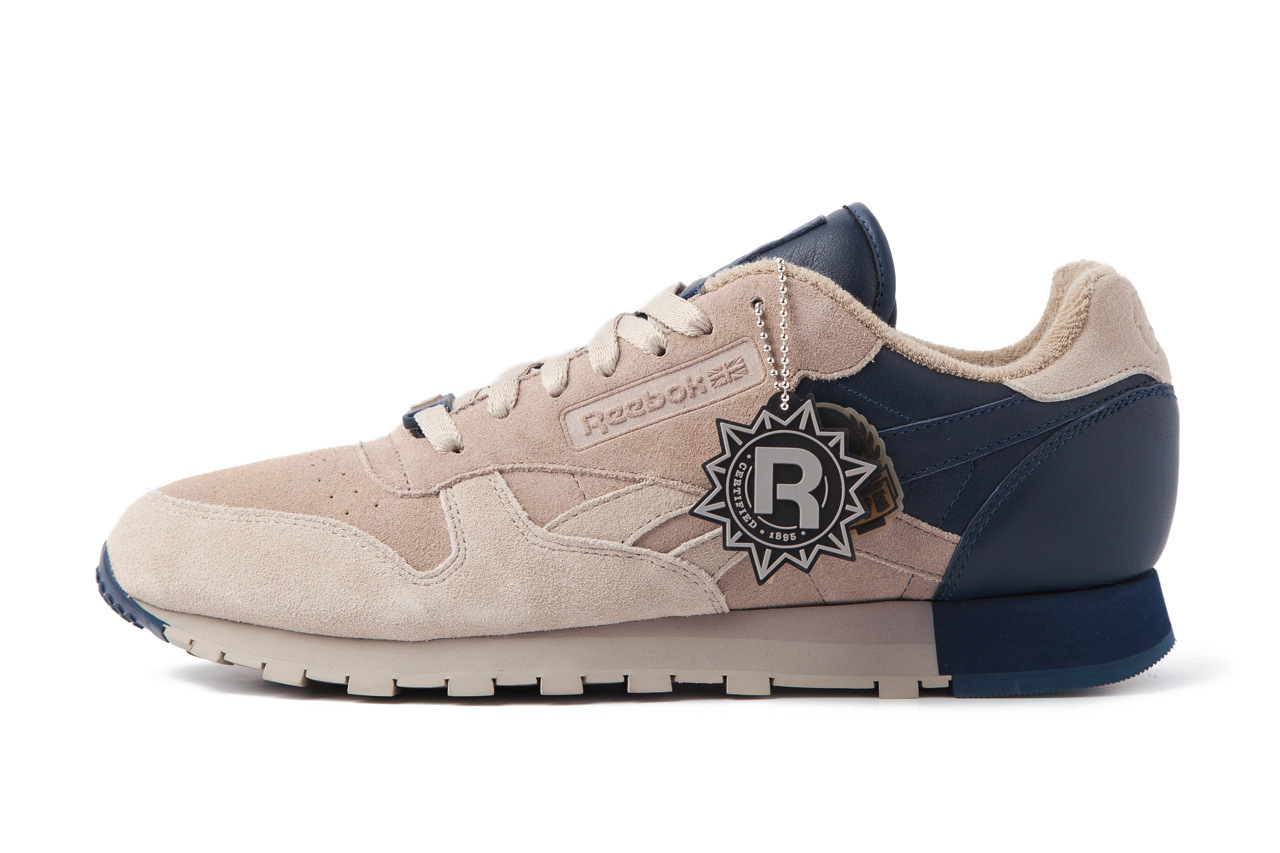 In 2013, Reebok celebrated the 30th anniversary of its Classic Leather silhouette by carefully choosing a handful of designers to come up with their own colorway. Amongst the better mock-ups in this author's opinion were from Swedish retailer Sneakersnstuff and Detroit-based shop Burn Rubber, but the winner has to be Frank the Butcher. A simple two-tone executed in premium materials, can't go wrong with this one.
::
Read more:
IMO :: The 10 Best Movie Gang Fights by Bobby Hundreds
IMO :: Top 10 Baseball Jerseys in Streetwear by Peter Yeh