We are proud to announce our The Hundreds by Usugrow collaboration, available Thursday, February 22, at The Hundreds Los Angeles, select retailers, and our US and UK Online Shops. This is our second collaboration with the esteemed Japanese artist, 13 years later. 
Usugrow is known for his exquisitely detailed linework and illustration style, influenced by traditional Japanese art and calligraphy, and punk and skateboarding culture. A self-taught artist, Usugrow earned his chops drawing flyers for Sendai & Fukushima's underground punk and hardcore scene in the '90s. After sharpening his artistic vision, fine linework, and pointillism, he soon received commissions for skateboard graphics and album cover art. A wildly popular T-shirt collaboration with The Hundreds in 2005 became foundational for his debut in the US, lining up a series of solo shows and projects with musicians and fashion brands in the years following. Since then, Usugrow has honed in on illustration, painting, and calligraphy; he released a monograph in 2013; and in 2015, opened an artist-run Tokyo art space called HHH with Haroshi and Junko Hanzawa, featuring cutting edge work from emerging artists.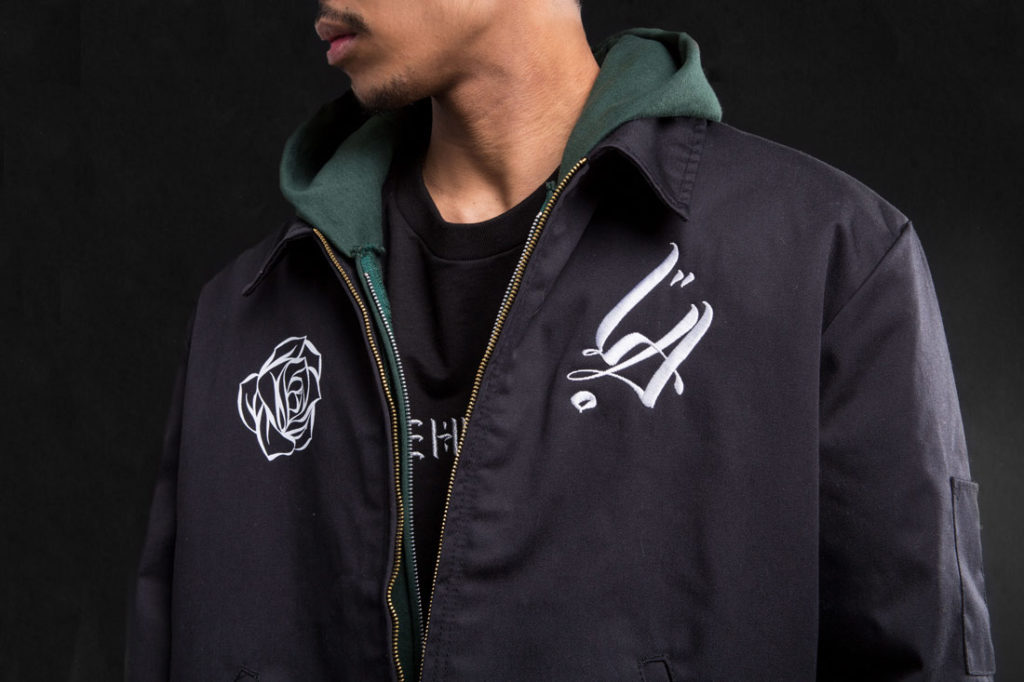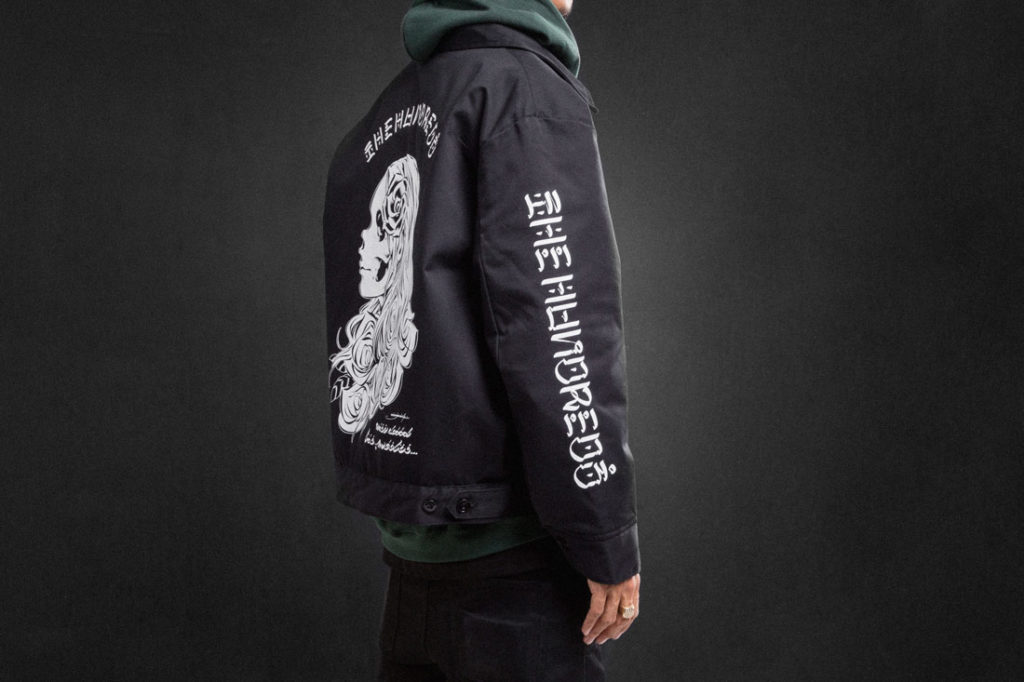 13 years after our "Usugrow Gold" release—a fan favorite—we're collaborating again with our long-time friend. The Hundreds by Usugrow is a Los Angeles-centric collaboration, with all pieces featururing both contrast embroidery and Gold, Silver, and Black screenprinted artwork by Usugrow, showcasing his uniquely sharp linework. The collaboration's skull, rose, and Los Angeles imagery are displayed on a traditional workwear-inspired cotton twill shop jacket, a Champion hoodie and zip-up hoodie, T-shirts, wool beanie, and sticker set. 
Usugrow will be hosting an in-store artist signing at The Hundreds Los Angeles tomorrow, February 24, from 3-5pm. An extremely limited run of prints will be exclusively available.
Select Retailers :: The Hundreds by Usugrow
EAST COAST
Store Name
Location
Website
AWOL
Boston, MA
http://www.shopawol.com/
Fresh Rags
Pinellas Park, FL
https://freshragsfl.com/
Moda 3
Milwaukee, WI
https://www.moda3.com/
NEXT
Cleveland, OH *Select Locations
https://www.ruleofnext.com/
Persona
Lowell, MA
http://store.shop-persona.com/
Shoe Gallery
Miami, FL
https://shoegallerymiami.com/
Sole Lounge
Houston, TX
http://soleloungehou.com/
Wish
Atlanta, GA
https://wishatl.com/
Sneaker Politics
Lafayette, LA
https://sneakerpolitics.com/
Rukus 103
Baton Rouge, LA
http://www.rukus103.com/
WEST COAST
Store Name
Location
Website
CCS
Portland, OR
https://shop.ccs.com
Compound Gallery
Portland, OR
https://compoundgallery.com
Family Sports
La Mirada, CA
http://legendsboardshop.bigcartel.com
Legends Boardshop – Whittier
Downey, CA
http://legendsboardshop.bigcartel.com
Passport
San Luis Obispo, CA
https://shoppassport.com
Billion Creation
Chula Vista,CA
https://www.billioncreation.com
New Star Activewear
Sylmar, CA
https://newstaractive.com
Eden Wear
Phoenix, AZ
N/A
Crown Boardshop
Corona, CA
http://shopcrownapparel.com
Getta Clue Store
Sacramento, CA
N/A