The streetwear boom has been happening for a decade or more, that's not breaking news. But a new development in the past few years has been just how fast brands are growing from idea to full-blown smash hit, with some individuals and small teams moving millions of dollars of product from the comfort of their own home. So, how are these young independent business owners managing to build huge brands in such a short amount of time and with such great sales success?
In most cases, they use Shopify.
The e-commerce platform has been around in one form or another since 2004, offering a sprawling suite of business services to online merchants in a wide variety of verticals. But the growing culture of social media and influencer marketing, paired with the advancement of mobile phone technology, has created a perfect storm for entrepreneurs who want to monetize buzz. And Shopify is there to guide them through the entire process of building their brand.
From securing a domain to assisting with SEO optimization and beyond, Shopify has made it easy for even the most inexperienced entrepreneur to turn their streetwear fantasies into nonfiction. These budding brands are able to learn, digest, and implement a vast array of analytics to help them push through challenges and learn from their mistakes along the way.
In-depth online support and a bevy of educational tools on Shopify have helped countless new business owners go from vision board to tangible sales in an astonishingly short amount of time. Now, the company is offering one-on-one help in person in its new Shopify LA space in DTLA, a brick-and-mortar entrepreneurial utopia where you can learn from marketing experts about how to shoot the perfect lookbook or which call-to-actions to use in your email newsletter to achieve optimal open rates.
Cody DeBacker is Head of Retail Experience for Shopify and spearheading their Los Angeles brick-and-mortar initiative. We spoke with Cody to gain a better understanding of how Shopify is changing e-commerce for the better and how the physical retail store has come full circle.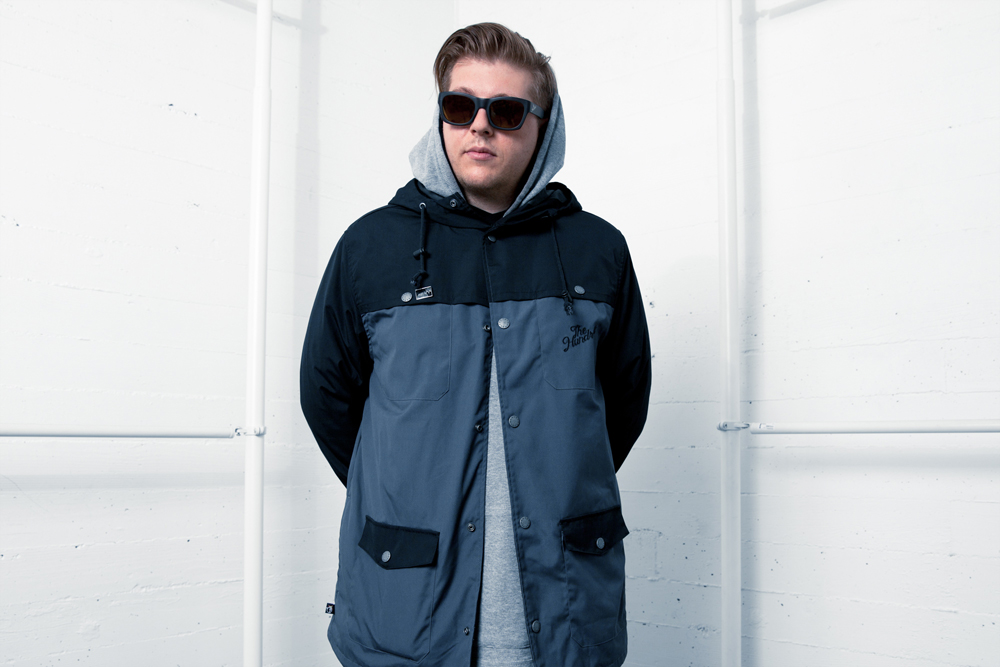 Our own Bobby Hundreds is scheduled to be the next guest speaker in Shopify LA's Merchant Stories series on Wednesday, March 6, and while the free event is suuuper sold out, you can get on the waitlist here in case someone flakes out last minute. Cody told me that talks like Bobby's are part of the core mission of Shopify's DTLA space.
"I think listening to other successful brand owners like Bobby really changes the way these new entrepreneurs start to think. You're not going to turn on your computer and be a millionaire by tomorrow. Bobby's been able to share his story and I'm sure will continue to do that with his talk, and a lot of times, hearing that is the spark that an individual needs to be like, "you know what, I'm done" and they stop selling cars or whatever they're doing and launch their own company. Once they see that these tools are available to them and it's relatively inexpensive to start, they go out and do it. That's why these Merchant Stories are really the most important part of what we're doing in LA."
---
DUKE LONDON: What was the goal of opening a physical space for Shopify and hosting the Merchant Stories series?
CODY DEBACKER: We opened four months ago, and Shopify LA is our first permanent brick-and-mortar location built and programmed entirely for our merchants. The space is open seven days a week, 360 days a year. We provide our visitors and merchants with hands-on help and guidance for them to effectively manage an online store and/or succeed at selling in person. We have free educational programming, free networking events, free panels, free Merchant Stories talks, as well as a collaborative workspace so that people can come in and build in the community and have access to Shopify's full suite of services. The thought process in building the space is: being an entrepreneur can be really lonely and oftentimes a really scary venture if you're used to working a 9-5 or have never broken out on your own. Leaving that behind to create your own company and brand is pretty difficult. I think Bobby has captured that really well in 15 years of The Hundreds and I've followed him for a very long time. We wanted to create a space that embodied what it's really like to be an entrepreneur and give new brands a place where they can come and realize that they are not on their own, that they are around other like-minded individuals in a community.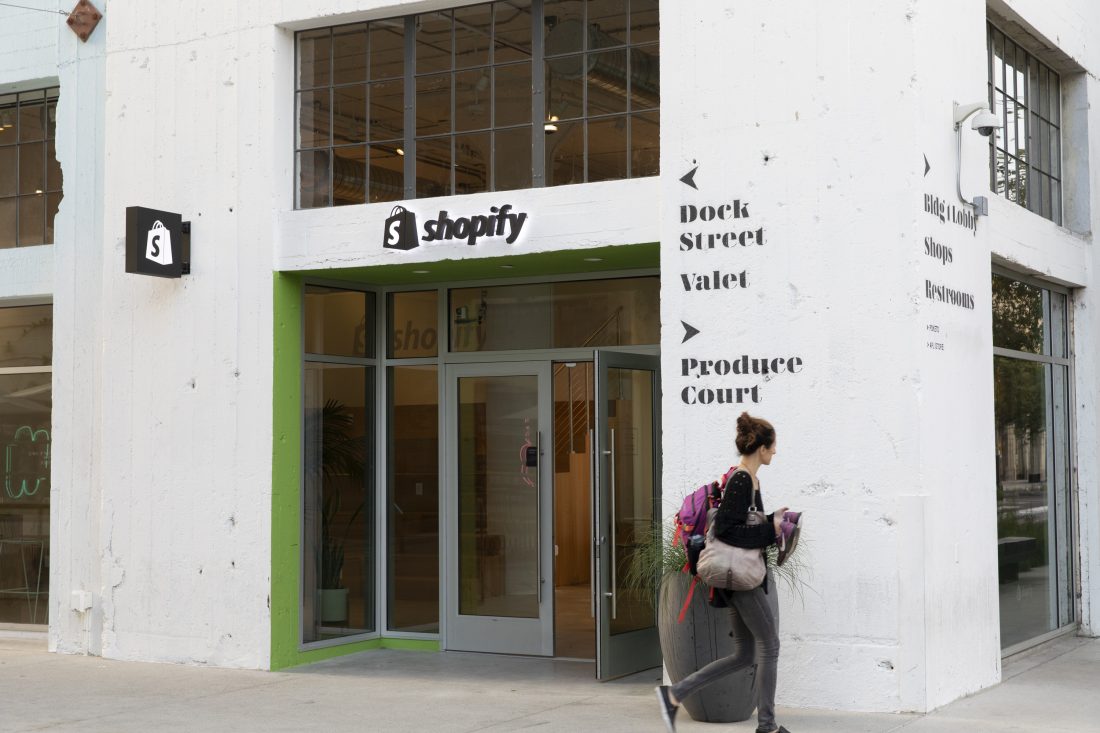 Essentially, the idea of Shopify is helping independent business owners get started online and skirts the entire brick-and-mortar retail methodology. So how did Shopify come full circle to realize we do still need to have a physical presence?
We have 24-hour per day support that anyone has access to, whether it be phone, chat, or email. If you have a Shopify store, you can log on and get help right away. Beyond that, we have endless hours of free blogs and videos and other how-to guides on how to create a business, how to do marketing, and all that fun stuff. But we still find there is a difference between looking on your own for that type of knowledge and sitting down with someone while actually doing it together. We saw quicker growth and milestones being reached faster by our brands that received help in-person.
Right, it puts a face to the brand name, creates trust.
Yes, and we wanted to do something similar. Los Angeles is one of our largest merchant communities, home to over 10,000 merchants. And of those 10,000 merchants, 400 have reached over $1 million dollars in sales. It gives us an opportunity to talk to them and understand what's working, plus create activations inside of our space to do demos, training, service, etc. These merchants find it useful for us to be there so they can get real help instead of having to watch a video or jump on a phone call.
With the explosion of pop-up shops and the ability to have a temporary physical presence without any of the long term commitments of having a permanent store, what role does Shopify play in converting a lot of these online-only businesses to physical retailers?
We're an e-commerce company first and foremost, but we also have retail products that allow you to effectively sell in person. The digitally native brands today have actually started to ditch traditional marketing and spending money on ads to instead open physical locations because they've seen examples like Warby Parker or Away Luggage open a store in NYC and online traffic to their store in that area increases. It's a better spend to open a physical space where you can interact face-to-face with your customers than pay the same budget in marketing dollars to get them to come to your site. We don't staff these shops ourselves but we have a pretty robust network to help agencies with fabrication builds and also with staffing and inventory management. We have experts within marketing, photography, pop-up design, e-commerce design, all the way to our partner network that includes Apple, Facebook, and Instagram. A lot of the experiences that are now pretty normal, like buying directly from a post on Instagram, are powered by Shopify. What we're seeing is a lot of online stores want to experiment with offline, and vice versa.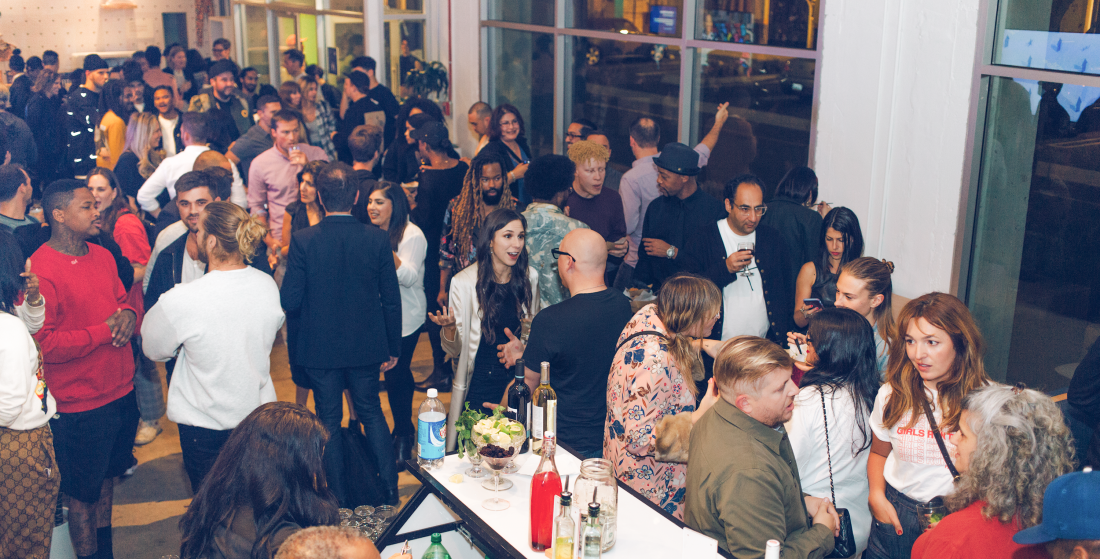 How are you seeing people use social media and content marketing to grow their brand's reach?
Your customer wants to check out where they see you. And what I mean by that is if they find a Tweet about a product or something online about your brand, they want to be able to transact right there. They don't want to have to click a link, get taken to another website, then from there get taken to another website. They want to be able to access your store or product right away. I think you guys did it really well recently when The Hundreds posted on Instagram and backlinked directly to an article. That wouldn't have been possible without the integration of Shopify. Bobby found a way to hack that. It's the first time I've ever seen it done, so kudos to you guys on that, it's dope. But that's what I mean, we wanted to cut down the checkout times and the process that it takes to get from your fan interacting with your page to them being in your store. Everything should be able to be done right then and there. I think the steps are going to get cut down even more. We have Shopify Pay now, where you have the opportunity to opt-in as a customer and then if you shop with another Shopify store (which there are currently more than 800,000 active) it will recognize you and your information so you can buy and checkout within seconds versus the minutes it takes to fill out forms with all of your information and all that fun stuff. Making it easier on the buyer makes things easier on the merchant, our partner.
With the evolution of influencer marketing and people promoting their own brands, where do you see marketing dollars going to now that they don't have to invest in traditional advertising?
They're experimenting with pop-ups, they're experimenting with trade shows like ComplexCon and HypeFest. They're experimenting with other types of activations and experiential opportunities to get closer to the people. Because the battle of trying to compete for an AdWords buy is just going to continue to make it difficult. If you want to be the number one search on "streetwear," you're going to be spending a lot of money, versus if you go out into an area where you've seen your audience start to grow, you can go paint the inside of a box truck and take it on tour. That way you're creating a line of actual people, which you really can't do buying AdWords. There's no better way to reach the customer than being face to face with them.
Has Shopify changed the trajectory of the streetwear industry?
I just think we made it easier. Because of people like Bobby telling his story and being so open with what he built, people were given access into how to create a company. Back in the old days, people wanted to create streetwear brands because they'd see Nick Diamond posting pictures of his cars. Now, people want to build streetwear brands because they see people like Bobby and Jeff Staple and other pioneers not just posting the beautiful things that come from success but the struggle of grinding to get there. Today's generation doesn't want to work a 9-5. They grew up in the age of YouTube and they see a 7-year-old kid making $20 million last year unboxing toys. They see there are opportunities to be passionate about something they've always cared about and make a living off of it. Shopify has allowed those dreams to become reality. I don't think we're all the way there yet, and that's why I opened up the [Shopify] LA space because I want to create, ideally, a central point where you can come in and have access to the tools. My goal in this world and my life's work is that anyone in the world can become an entrepreneur with the right tools. And I believe that Shopify has those tools, it just becomes a matter of translating them to each individual. So, if they're used to learning on YouTube, we have Shopify Studios, that has hundreds of stories of entrepreneurs from around the world and their struggles to create businesses. If they want to read, we have the Shopify blog and Shopify ECommerce University, where you can get answers to your questions right away. If they want to talk with someone one-on-one, we have 24-hour support who can answer tech questions. If they want to build alongside other entrepreneurs, we have spaces like Shopify LA or our Shop Class tour where we pop up in cities across the country for two days at a time. Because of things like that, Shopify has been able to impact streetwear a little bit, just because we're giving people access to knowledge that already existed and access to tools that already existed. I don't necessarily that we changed the course, we just made it easier to start your own company.
With more and more jobs getting automated and traditional career sectors steadily going away, do you think that this style of entrepreneurship and people creating intellectual property is the future of jobs for a lot of people?
It's very interesting. You can actually create a store on Shopify that uses some of those automation tools. Unfortunately, we're not like a magic pill, where you just turn on your computer and start making money. If you have amazing creative or intellectual property, it doesn't translate to dollars right away. There's still quite a bit of hustle that's necessary to get there. I think people are going to find a way to break away from their 9-5 gig or whatever is locking them down that they don't like.
Shopify is typically synonymous with clothing brands, but what other kinds of businesses are selling products on Shopify? And where do you see people utilizing Shopify in the future that we wouldn't expect now?
Beyond clothing, we've seen crazy growth in tech. Shopify is a big advocate for AR and VR. We also are big advocates of Shop Code, the equivalent of QR codes. Now, all Apple devices can natively scan QR codes. We have the ability to let our merchants create Shop Codes natively within their Shopify to put on the packaging or a storefront. From those Shop Codes, you can check out right from your phone. So let's say your store is only open from 9-5 but someone walks by at 6, now they can scan the code in your window display and buy your products right then and there. Verticals like footwear, beauty, wellness, athleisure, and pretty much any type of product in the world are currently being sold on Shopify. The verticals we represent are in the tens of thousands. Internally, we have to continue to push the envelope of what's capable on your cell phone. Just two years ago, mobile commerce took over Black Friday sales, meaning more people checked out from their cell phone than their computer for the first time. That number will continue to trend up.
Making it easier on the buyer makes things easier on the merchant, our partner.
In dealing with a lot of people who are trying to get their businesses off the ground, what are some of the most common pitfalls that slow them down?
Marketing is always a challenge. You can have the best creative in the world but if nobody wants to buy it then you just have the best idea in the world. So, using tangible marketing to turn your idea into something that people are going to want and give you their money for is key.
You said there are over 400 brands using Shopify in LA that made over $1 million last year. What are some of the most common characteristics of those brands?
They've found unique verticals and unique customer bases. Some of the biggest brands on Shopify are homegrown, which is something we're really excited about. And what I mean by that is they started on Shopify and grew to the point they're at now. I believe they all have a very unique story and their social media and marketing teams are telling those stories. They all have a common hustle that got them to where they want to be. Most of them started with nothing. They went out and created it for themselves.
---
We also got in touch with the owners of some awesome brands truly exemplifying the beauty of Shopify-era e-commerce, streamlining operations and achieving impressive growth. They create unique designs and use social media influencer marketing to drive sales. Thankfully, Jermaine Edwards of Utmost, Corey Populous of Circulate, and Sam Pope of Half Evil were able to take some time out of their busy day to speak with us briefly about their successful brands.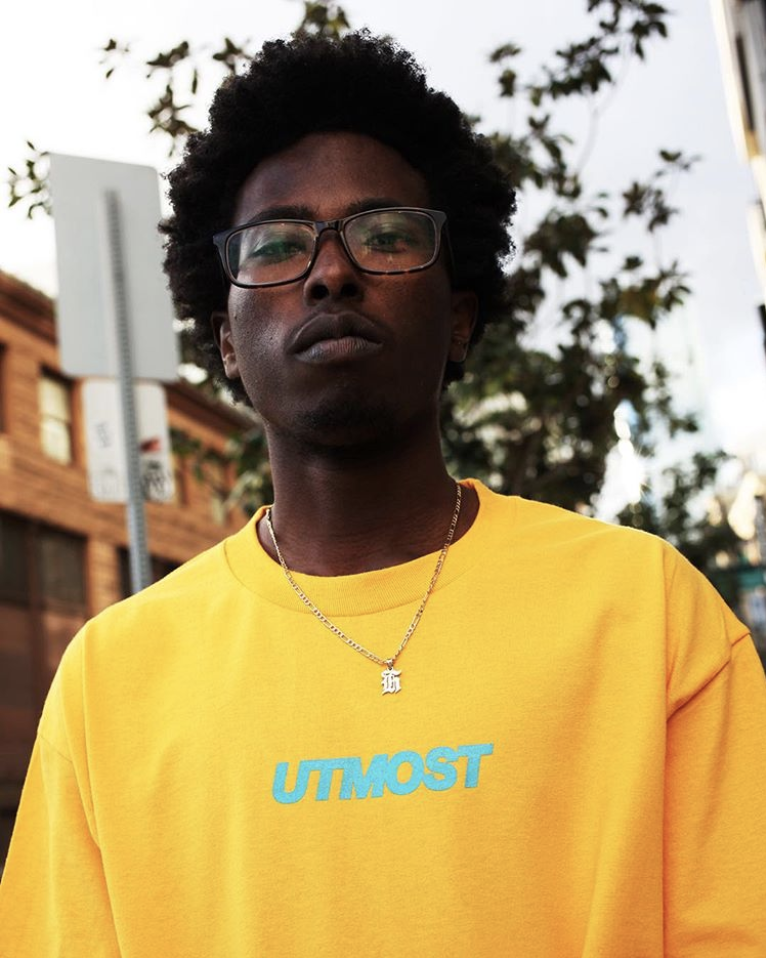 How has Shopify changed the game as far as making it easier for smaller teams and independent brands to succeed and grow quickly?
JERMAINE EDWARDS (UTMOST): It's made direct-to-consumer sales very very easy, for everyone from the biggest to the smallest brands.
COREY POPULOUS (CIRCULATE): Shopify has changed the game in many ways when it comes to helping independent brands succeed and grow. One of the most beneficial things is their system has everything in one place; analytics, marketing, and all the statistics you need to see to know how your store is performing. They also have the option to install and integrate the apps you need if there is something they don't offer. Another huge thing for me is that they offer the 24/7 customer service chat. You can literally ask them anything if something isn't going right and they will give you instant answers. In the grand scheme of things, I would say it's really easy and user-friendly to pop up a site and get it going.
SAM POPE (HALF EVIL): We definitely never saw Half Evil getting so big so quickly. Shopify definitely changed the online webstore game for startup brands. Growing fast is cool and all but it also means a greater chance to fall off, so I analyze my charts daily. A lot of us used Big Cartel previously for our first brands, which can't even compare to Shopify.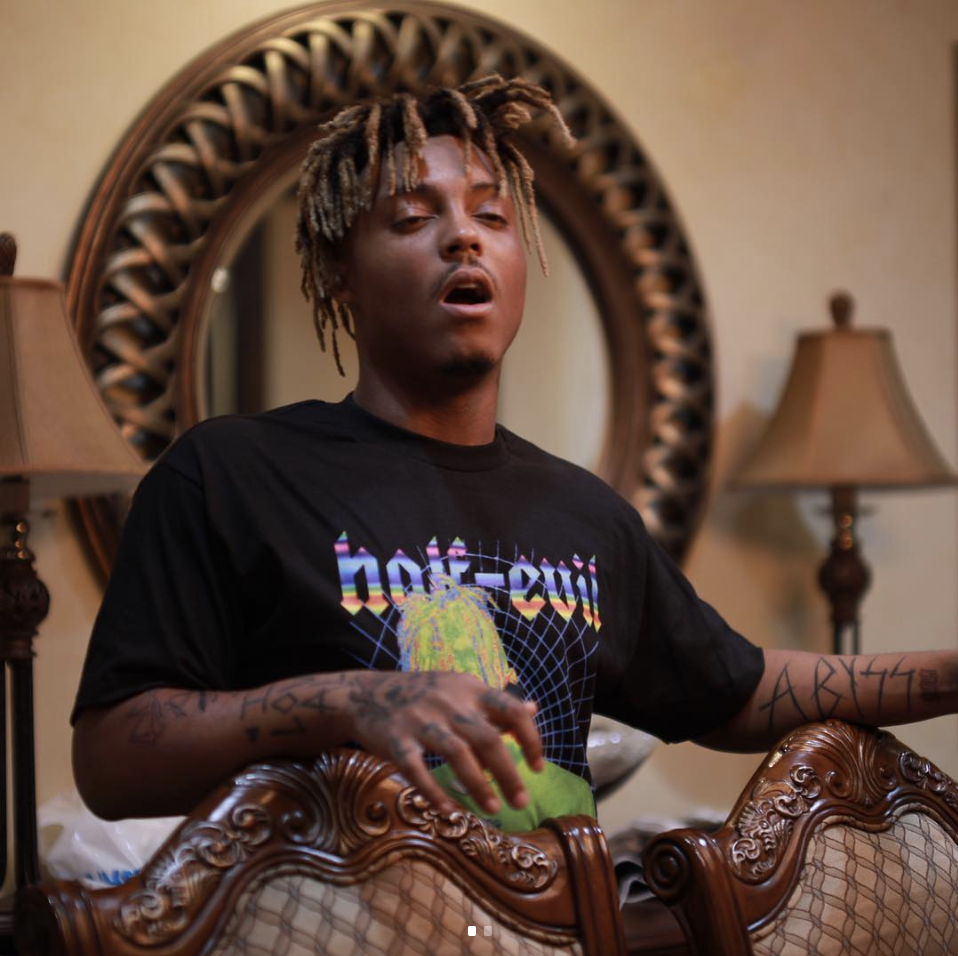 What are some challenges you faced in building your brand?
CP: One of the biggest challenges I've faced in building my brand would probably be the business side of things. I come from a creative background and I just want to make things. Although the business side of things is equally important, it can be hard to dial it all in when you first start up and have a smaller team that isn't as proficient in all of those components. You just have to make sure you hire the right people to ensure you're legally safe, accounting is on point, money is being moved right and maximized. You have to remember, as you're getting bigger as a brand, it's turning from just a small company or hobby into an actual profitable business.
SP: One challenge was six figures of revenue getting frozen when Shopify thought our spike in sales was fraud. When we did our Lil Skies collab, we matched our first five months of business in one hour. I guess they thought we were running fake orders, which apparently is a common issue. Despite the issue with the frozen payments early on, Shopify has been my favorite selling platform. We just switched payment providers to avoid the same issue. We don't have a plan of ever really leaving Shopify. Another challenge was making sure we could continue cranking out enough product to keep our growing fan base interested.
JE: The one thing that we faced coming up and still face today are stumbles with production. No matter what, you have to be prepared for anything.
If you aren't truly passionate about what you're putting out, you will not last long. When you get big, stay true to whatever inspired you to begin your brand.
How do you use the internet and social media to your advantage?
CP: Many different ways. It can be used as a tool to see what your market is consuming and what's "on trend" so you can either follow or shy away from it. I also use my personal social media channels to help grow my brand's Instagram and fanbase. It's kind of crazy to say but you can now even use the internet to connect with other brands or influencers because they are one DM or tag away if they're paying attention. One of the biggest advantages, though, is influencer marketing. I feel like today, if you seed your product to the right couple of influencers and get a post out of it, that can literally take your brand to the next level as far as sales and new fans.
JE: Social media is the new TV. If you figure out the program, you can figure out the consumer.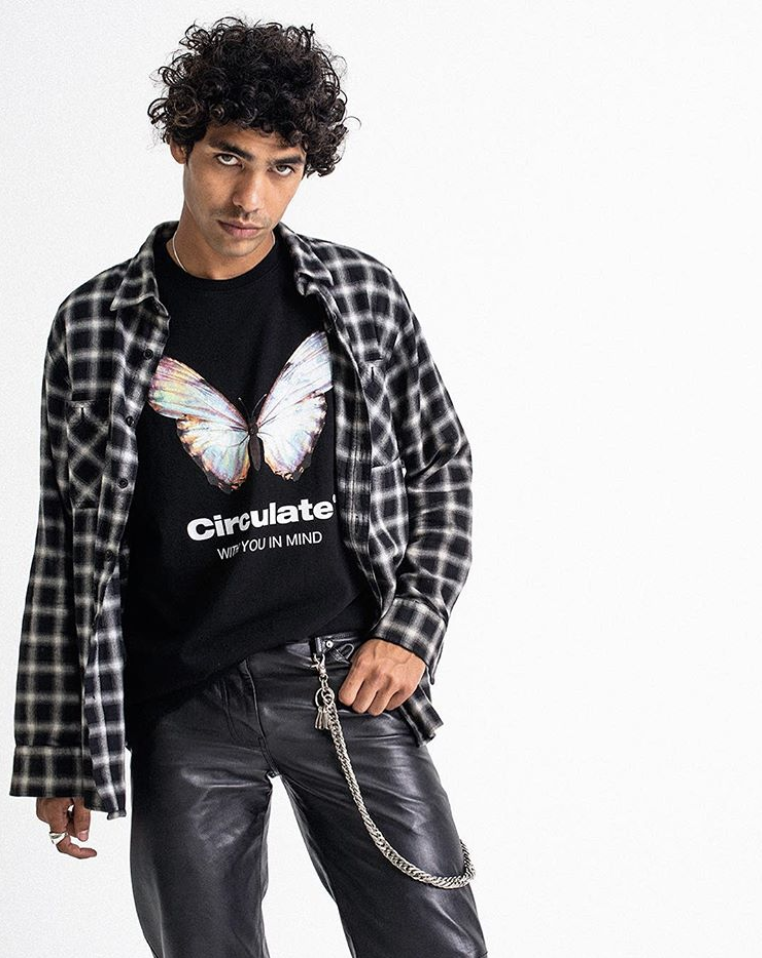 Any advice you have to someone sitting at home trying to figure out how to get their idea for a brand off the ground?
SP: If you aren't truly passionate about what you're putting out, you will not last long. When you get big, stay true to whatever inspired you to begin your brand. Not everything you put out will hit big, don't let that scare you. Don't view every brand as competition, focus on being better than your previous self every time you have a release. Lastly, remember to look back once in a while and appreciate your progress — it's easy to get caught up in the moment and forget your accomplishments. Stay humble but always know your fucking worth!
CP: Just go for it! You'll never know the outcome if you don't try. The worst thing that can happen is that it can not go as planned. Even if that is the case, you can learn what you did wrong and try it again. A lot of people usually don't get it right the first time but I wouldn't let that discourage you.
JE: PMA. [Positive Mental Attitude!]
***