We're excited to announce the launch of our The Hundreds X 2001: A Space Odyssey collection, an ode to the mind-bending work of Stanley Kubrick and the dazzling depictions of space that have left our founders in awe and inspired since the beginning of our brand, 15 years ago.
The Hundreds has always had a fascination with space, technology, and the future. We like to think it's how we stay ahead of the curve—but more so it's probably our own relentless curiosity and pursuit of truth. This falls in line with the themes of 2001: A Space Odyssey: what is the monolith? What does it mean to be human? And what happens when we grow increasingly dependent on rapidly developing technology?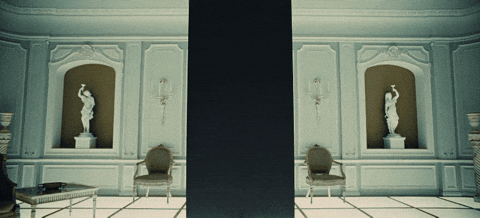 These questions remained in mind when Bobby designed The Hundreds' various flagships back in the day:
If you ever had the chance to check out GRND aka The Hundreds New York, you might have noticed a big black rectangular block on the ceiling; it was, in fact, our take on a monolith—just the type of thing you'd want hovering over you while you shop a Fall/Winter collection. "If you've noticed that looming THING overhead... It's a reference to the monolith from 2001: A Space Odyssey. In that movie, the existence of these black flat cuboids, monoliths, basically hold the time-space continuum together. They pop up throughout the story's different time planes," Bobby explained back in 2010.