The Hundreds is pleased to announce the release of the Hanksy's "Surplus Candy," airing on TheHundreds.com every other Wednesday at 12PM PST, starting this Wednesday, October 1st. Check out the first episode in Montreal's teaser below.
"There's a bunch of art getting painted on walls between New York City and LA and it's my opinion that if a knucklehead artist like myself is randomly given some weird pseudo-serious spotlight, they use it for good not evil. The best thing I can do is show what's up and what's going down in the smaller markets of North America. Elevating others always beats out the dog-eat-dog." – Hanksy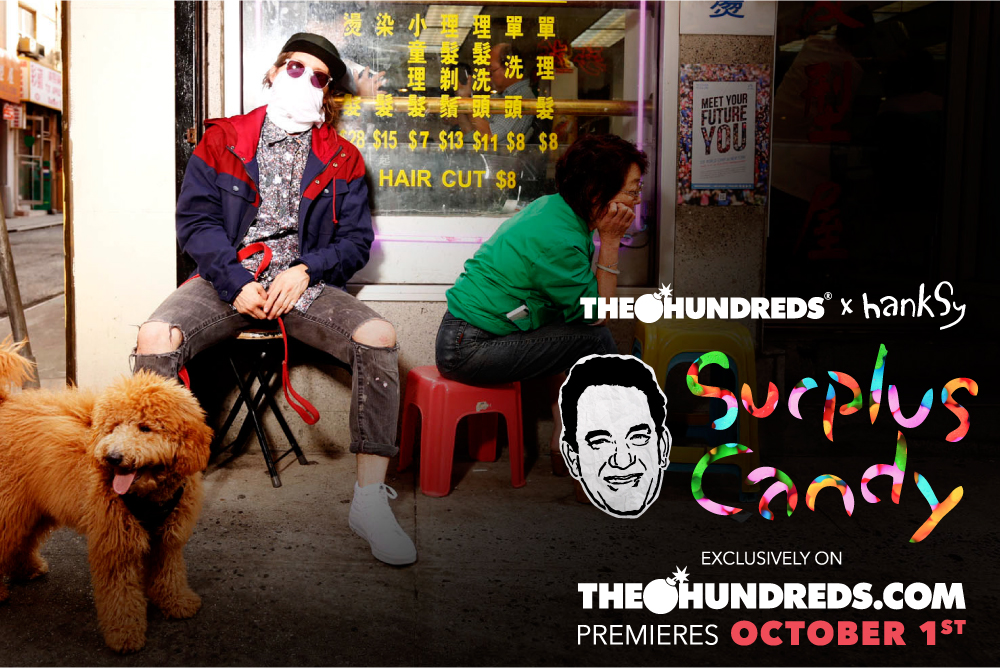 Internationally acclaimed – and anonymous – street artist Hanksy takes the viewer on an in-depth six-episode street art expedition in The Hundreds' newest web series "Surplus Candy." The series begins with an immersive look at Montreal's budding scene, an introduction to a globe-trotting foray into other key hot-spots, including Detroit, Austin, Portland, and more. Tune in to TheHundreds.com every other Wednesday at 12PM PST starting October 1st to join Hanksy's on-going journey.