I can remember in high school when streetwear labels first started popping up on my radar. Obviously this pertains to a greater discussion about what streetwear is fundamentally and where it came from, but today it is certainly a global trend. In my teens I started looking toward American and Japanese brands, but today the perspective has obviously broadened, just as much as streetwear has evolved. Recently I was shown a lookbook from a Dubai-based streetwear label, which truly speaks to the idea that streetwear is less narrow in scope, and less localized. New Zealand's I Love Ugly has been part of the discussion for quite some time now, and certainly the brand has a few things going for it. It has positioned itself as a first-mover, existing somewhere between original fits and designs, while also having a superb tenacity for aligning with greater trends.
To compare, of course it was interesting when Northern European brands started getting attention – Wood Wood in Copenhagen definitely comes to mind, as well as Danish legends Patta. More recently, regions like Australia New Zealand have a louder voice, most notably via American successes Zanerobe and I Love Ugly. The playing field seems to be quite level, for brands from all over the world to gain recognition. I Love Ugly has still picked out Los Angeles –home to countless streetwear icons – in opening up its first boutique on foreign soil, on top of the four flagship stores in New Zealand.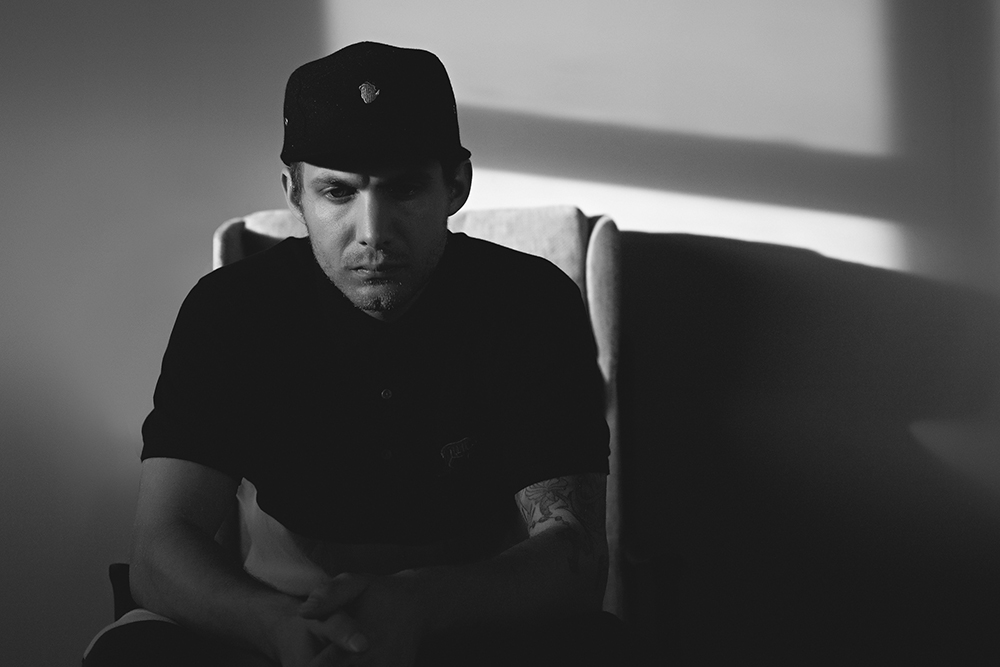 CHRIS DANFORTH:What similarities do you see between Los Angeles and New Zealand? Why did you choose LA for your new shop?
VALENTIN OZICH: I guess I couldn't compare New Zealand as a whole with Los Angeles. But Auckland City (where I'm from) I see as very comparable. We obviously don't have the same population, but I think geographically and culturally, both cities have some close similarities. I birthed the brand in Auckland and got an understanding of who our demographic was and how the brand was perceived fairly quickly due to our small population. Auckland is a young, growing city, and because of this, it spawns a lot of high quality creatives through music, design, film, and clothing. Also, the fact that it's so isolated from the rest of the world naturally makes what we produce a little different and unique. In the beginning. we treated New Zealand – which is pretty much a condensed version of the world – as a testing ground to get our brand and business model right. People in this country are smart, culturally-inclined, and very direct, so you soon learn to deal with or fix any problems you may have fairly quickly. We felt that after opening 4 stores in our backyard, it was time to take things to the next level and fulfill our ever-growing offshore demand. If we are comfortable, we aren't growing. We toyed with New York and San Fran, but felt LA was a good starting point for us. Even though it's not our top most-visited and purchasing international city, it has great potential to showcase the brand in front of a broader and more content hungry demographic. The climate being similar to a New Zealand summer, accessible rentals, and the undeniable influence that Hollywood has on the rest of the world made it a viable option for us to begin our US venture with.  
As the brand is from outside the North American market, do you think many people who wear it are "seeking" out foreign labels?
I guess so to a certain degree. I would also argue that the people are seeking it out because they can relate to what we are doing and felt that gap we are filling was missing. I believe that no matter where your from and what you do, if you're saying something of importance, and something thats unique, people are going to gravitate towards it. Our friend Lorde who's the number 1 pop artist in the world right now is a testament to this. I also know that there's a lot of people that don't know I Love Ugly is even from New Zealand. We have never even pushed that aspect of the brand, because we felt that if you're doing something with true meaning and intent, it shouldn't matter where you're from – the only thing that should matter is the output of your message.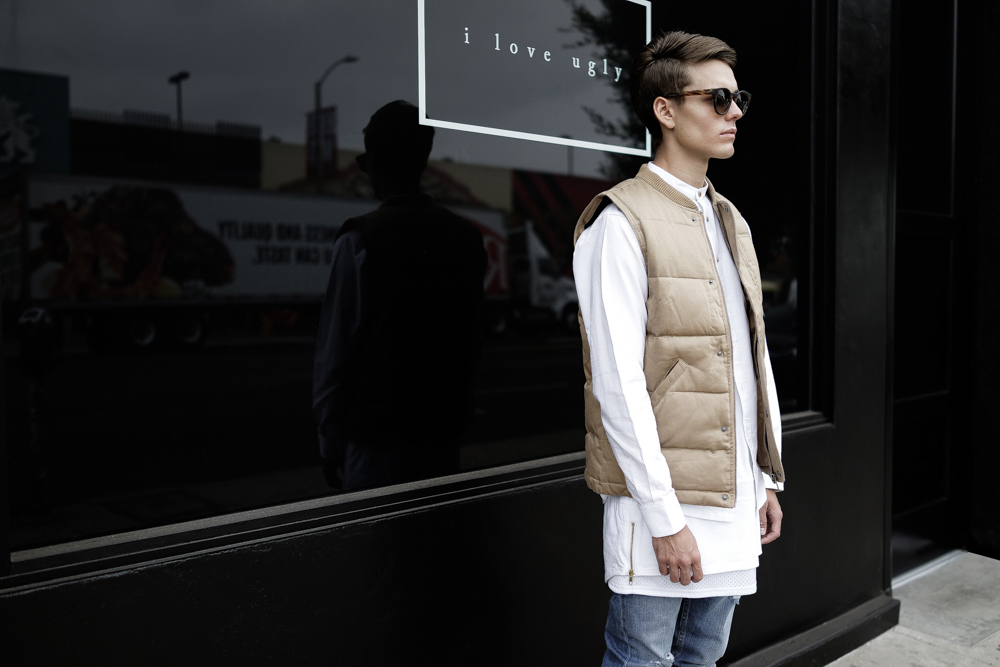 Now that I Love Ugly is more accessible for those in LA, will that change people's sense of discovery?
I think not. We have been offered multiple deals with distribution agents throughout North America as well as [a] countless amount of stores wanting to carry the brand. We felt that by going down that road with our brand and saying yes to everyone, [it] would dilute our message more than anything and people would not be able to fully experience I Love Ugly in its purest form. If you visit our LA store, it's the complete non-conventional approach to retail. Firstly, the whole thing is blacked out (which is rare for any retail store), so you can't even see what's going on inside, unless you actually walk through the door. In my opinion, that's sticking to our principle of maintaining a sense of discovery as well as giving people that sense of wonder. As a brand, we really focus on all five senses of the customer, which lead us to certain products such as our own cologne. Even if people do discover certain aspects of the brand, there's always going to be more and more layers that people will learn to discover, but only with time.
As I see it, the Zespy silhouette gained significant buzz around Love Ugly in its earlier days, talk about the consideration you place on the fits in your collection.
Yes, indeed. The idea of the Zespy came to me while I was on a 'trip' in Amsterdam a few years back. I soon brought that idea to fruition quickly, and people loved it from the get go. I was doing quite a few things before that though. The fits of garments are very important, but, we also know that all the intangible methods play such an important part in your brand's perception. It's like chicken soup – it's tasty from a number of ingredients, not just the chicken. There's been a number of other brands that have a similar product to the Zespy, but they tend to become too reliant on it, and their whole brand soon completely pivots around it. We take the opposite approach. We make a great product, if it becomes a successful, cool, we will do our best to nurture it, but we will never put all our eggs in that one basket. We have a pretty sound understanding about longevity and perseverance, and we also know that products have a lifespan, so why would you want to put your whole brand in a position that if that golden product one day flops, then everything has to go down with it?
From I Love Ugly's new eyewear campaign.
What is more important? Having your clothes on the streets or having them on the blogs?
I guess they are both as important and supportive of each other. I understand that some brands have a  large online presence, but their sales aren't reflective of that. For us, we understand the importance of both. For us we are about making sure we are profitable, which in this case means having the clothes on people's backs, which then gives you that ticket to take an idea even further and into international markets. Our strategy is not to have every man and his dog wearing our garments – our strategy is to make products for the independent mind. When people read the words "I Love Ugly," I like to ask myself what that person feels when they read those three words. I Love Ugly is not just a brand, I believe it is far more than that. It's a movement and an avenue for people that aspire to live and create far beyond the conventional, but with integrity and creative experimentation. Every product, every word, every smell, and every touch point of I Love Ugly has been considered with the utmost care and detail. We look at things in a different light, we value all human aspirations and endeavours with sincerity and intellect. We live and breathe the culture which we are continually trying to create. We have a goal to be the best in the world at what we do, and strive for nothing less. If people pick up on this and a lot of people are wearing our product, I am happy because I know that people are liking what we do for the right reasons.
How did you dress when you were 16 years old?
I was always interested in clothing and shoes and certain cuts. Like most 16 year olds, what I wore resembled who I was and what my interests were at the time. I felt I knew about cool things, but I didn't have the coolest style or ability to piece things together proper.
Have you ever listened to the album God Loves Ugly by Atmosphere?
Of course, I was once upon a time a big fan of Atmosphere.
What is your sneaker rotation like currently?
I pretty much stick to Nike, ever since I got my first pair at 5 years old. Every time I head back to LA, I have my few favorite spots to freshen my collection up with.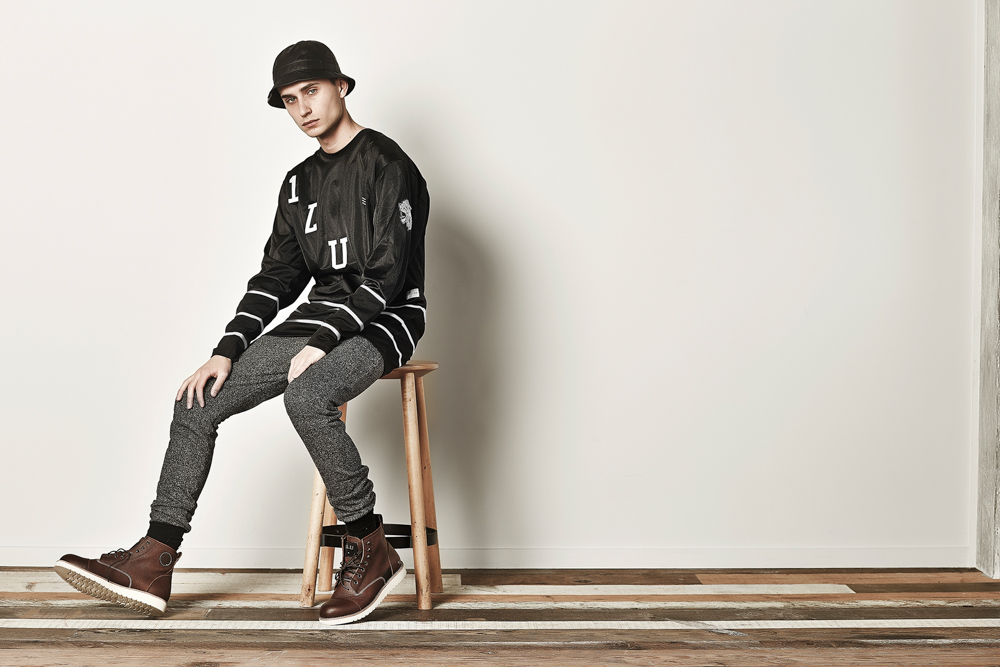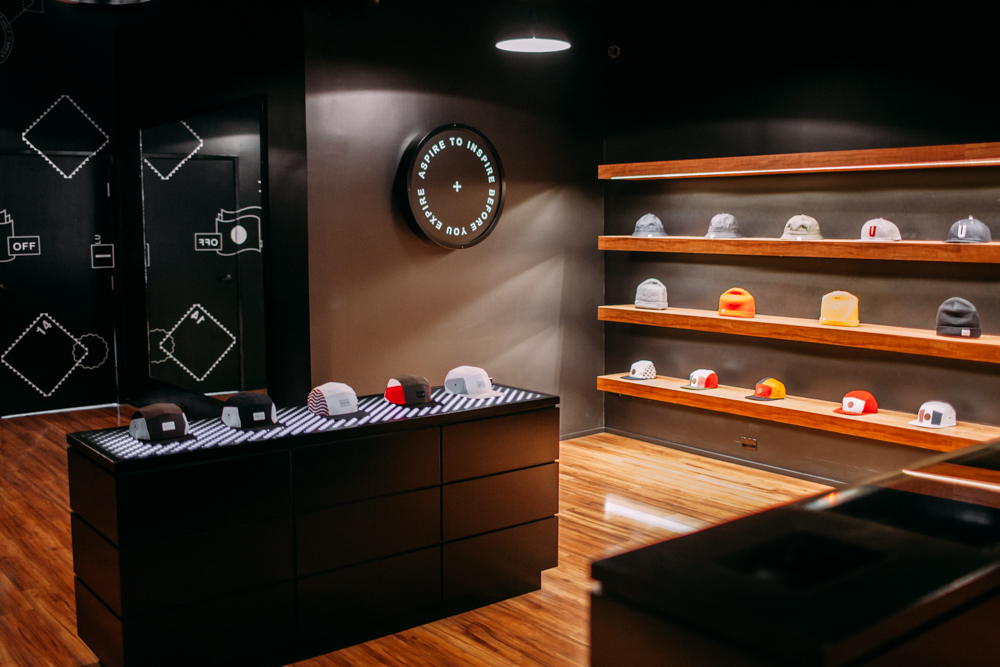 How does the LA space differ from other I Love Ugly spaces?
I would say our LA space is quite a lot different from our other stores, but at the same time there is a lot of similarities between them all. The way I see it, is each store is a progression from the previous one. You get more resourceful, you understand how your brand transcends into a physical space better, and at the same time you want to tell your story without any overkill. With this store, we literally started from scratch as it was an old run down art gallery that hadn't been touched since the late '70s. Since Los Angeles weather is always sunny and warm, I really wanted to play with juxtaposition. By that I mean, instead of doing the expected white, open, sunny approach, I went for black, clean, cooler, good smell and very earthy wood tones to create a completely unique retail experience. When you step into the space, you subconsciously block out the outside world and become completely enthralled in the experience. Our brands all about conveying a high quality and premium image but at an accessible price point matched with great customer service. I think this LA space encapsulates I Love Ugly as a brand, without needing to explain to people what we are about. It's something our team is really proud of, I'm already looking forward to doing the next one.
We have a slight obsession with quotes and lightboxes and feel they are a bit of an underused medium so wanted to play with those. I Love Ugly began as an art & design collective, and really want people to know this, we used lightboxes as a canvas and incorporated different patterns and motifs which we use throughout our garments. None of our team come from a fashion background, and our design team are all graphic designers by trade. This discipline and understanding of space and composition transcends throughout the store, which explains the cleanliness, minimal and simplified approach we take with everything. I have traveled a bit to Japan, and those dudes know a thing or two about brand and design. Every time I go there, I feel I come back a better creative. I feel a lot of what I saw there on my last trip has come out through this space.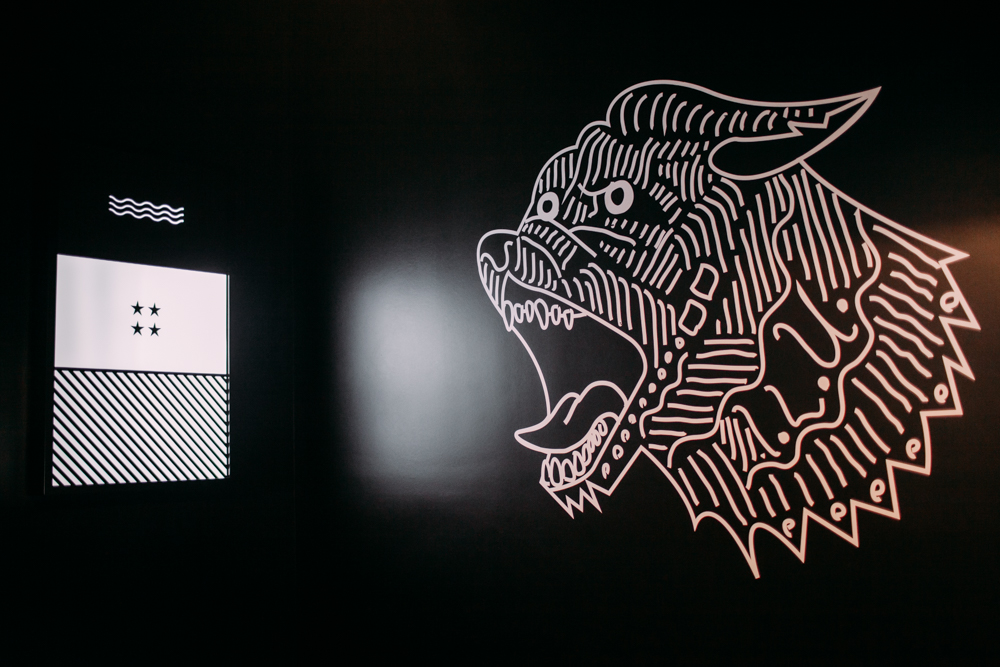 Was La Brea your first choice in terms of location?
My business partner Barnaby and I decided we wanted to open a US store in the New Year. We booked our tickets to go New York and of course LA. We weren't exactly sure where it would be. We ended up finding a dope spot in New York, but felt the rental-to-risk ratio was far too high for us, especially as it was our debut into the states. We decided on LA and had done a bit of homework before we touched down. We had a friend who basically took us around LA giving us the run down of everything. We figured that like most cities, all different areas are culturally segregated, so you could quickly gauge where our brand would fit. After spending time in all the main spots such as Fairfax, Downtown, etc., we figured La Brea was right for us. The cleanliness, the brands, and the culture around it felt right. It's good to trust your gut instinct, as it's something powerful within, telling you that it's right.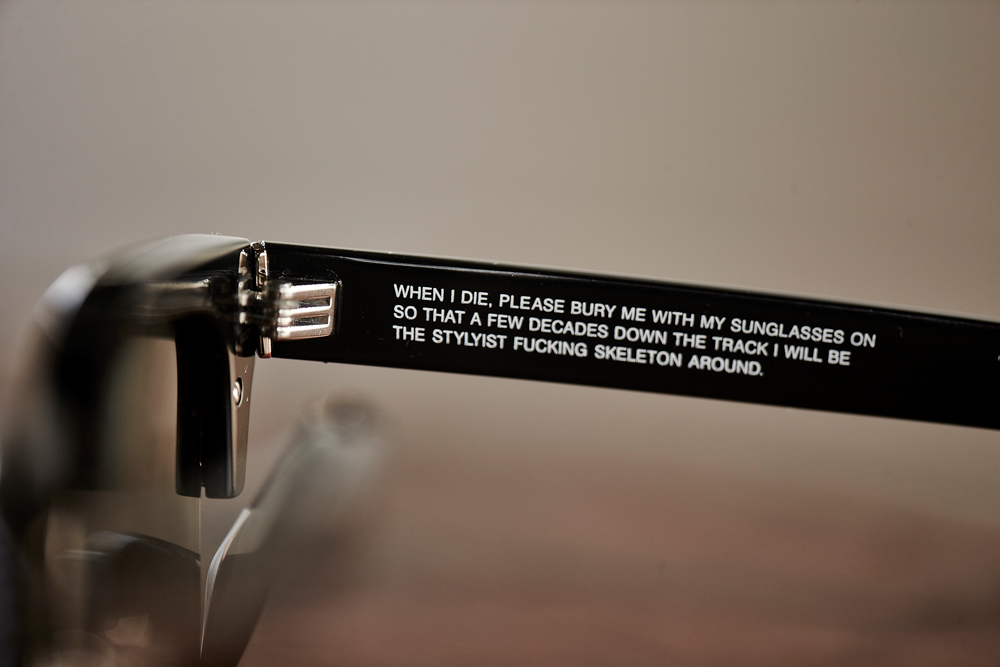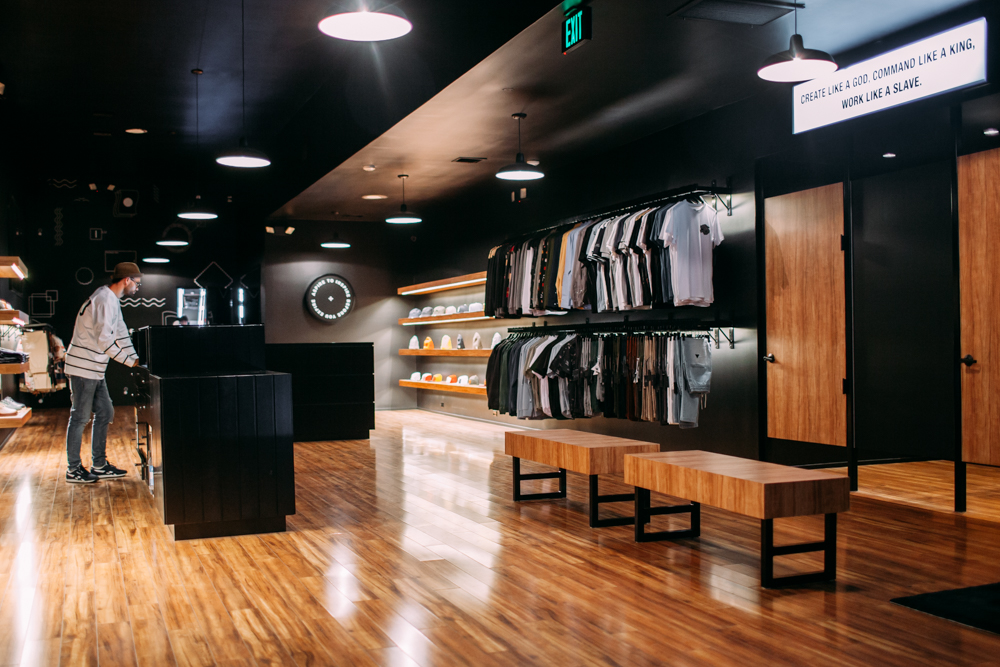 What were your goals with shooting the Los Angeles editorial?
I guess to show I Love Ugly in the LA context. We paired up with my friend Steve from Ne.Sense for the first shoot and he added a real twist on ILU which I liked. From there, we shot our LA collection with a similar formula, and they both turned out well and got some great response.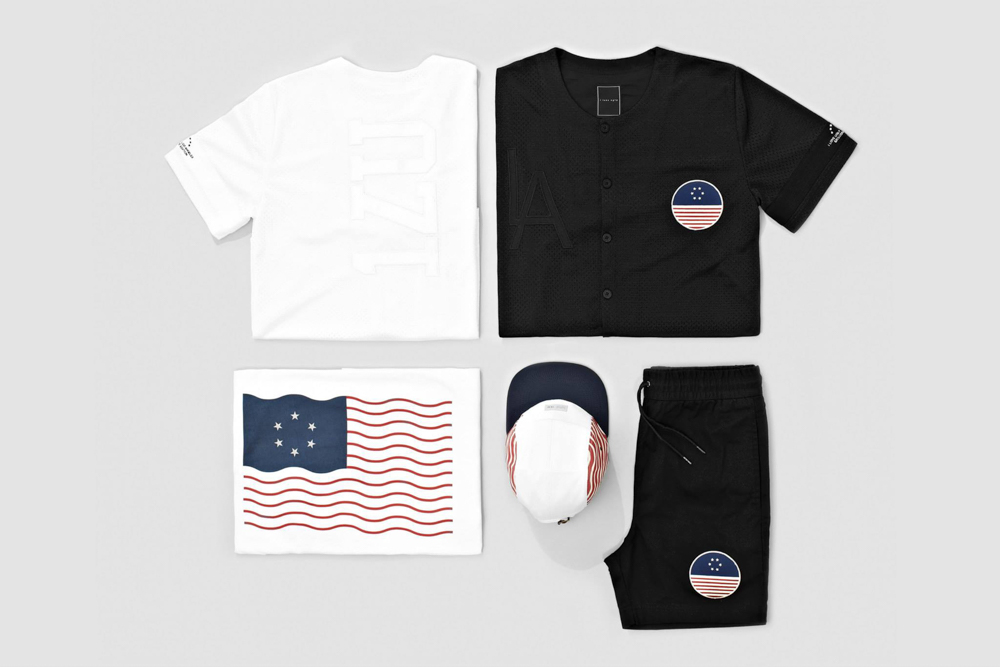 I Love Ugly's LA Collection.
::