I am the worst person to talk to when it comes to sneakers. Even in my so called "sneakerhead" era back in grade school, I was just simply peer pressured in to it. But this is my sneaker moment as a kid back in 1995:
One night, my mom brought me to the Bay, which is a chain store you can find across Canada, very similar to Macy's, but Canadian. The Bay was our shop and my parents would swear by it. My dad is probably the reason why I ended up in this fashion retail mess. He was a classic Asian parent. He only wore Ralph Lauren, Tommy Hilfiger, or Nautica. He used to get the ill exclusive button downs that had the year it was released embroidered on. You know, doing groceries in a suit type of guy just for the cool factor. And he wanted his sons to wear only the best.
Anyways, back to the story. My mom had brought me to the sneaker section. She only brings me there once a year when my shoes are worn out and every time I know she would drop some mad loot for me and my brother. I know for a fact that no one in my neighborhood went to the Bay cause they always hit up Athletes World or the poor man's sneaker shop Yellow. Those were the choices growing up downtown Montreal.
The Bay always had a small selection of cool shoes and the rest was garbage. I knew that I had to choose wisely and take my time. As I was scrolling through, one pair of Nikes caught my eye. I saw the number 24 stitched on and my eyes open wide. Ken Griffey Jr. That dude on the box of my Super Nes game. He is the best at home runs. I love that game. Game. Homerun. Must. Get. Shoes.
It was done. I found my shoe. It was a pair of Nike Air Diamond Furys, Ken Griffey Jr. edition. It had JR on the tongue and it was in the Mariners' colorway. Mom drop the loot! I must get these. I can still remember getting home and just staring at the shoes all night and dreaming about how cool I'd look the next day wearing them in the schoolyard. Morning comes. Laced them up and went to catch the bus. In the schoolyard, I kid you not, a crowd of Dominican kids surround me and lift my leg up to look at the shoe. I thought I was getting mugged. One kids yells out "Oh man! These are so fresh, Johnny!" Look ma, I made it! I had the hottest shoes in school.
Shoes were a serious asset growing up – they helped me not get bullied. But for some people, the sneaker industry is a very serious business. As long as people have feet, there will always be sneakers to buy.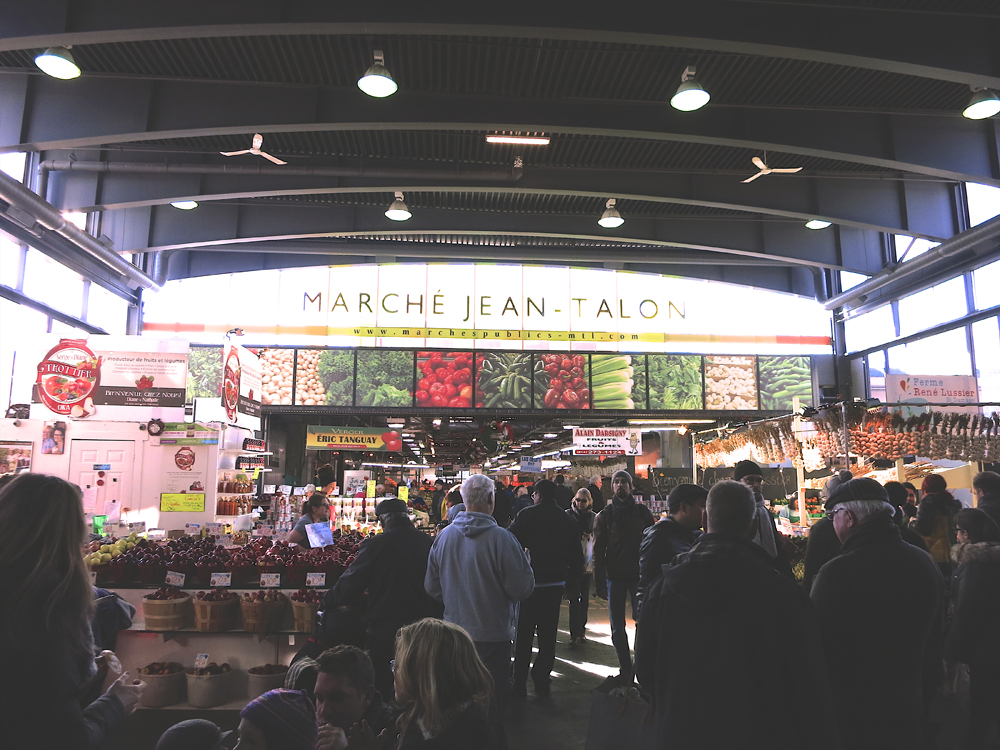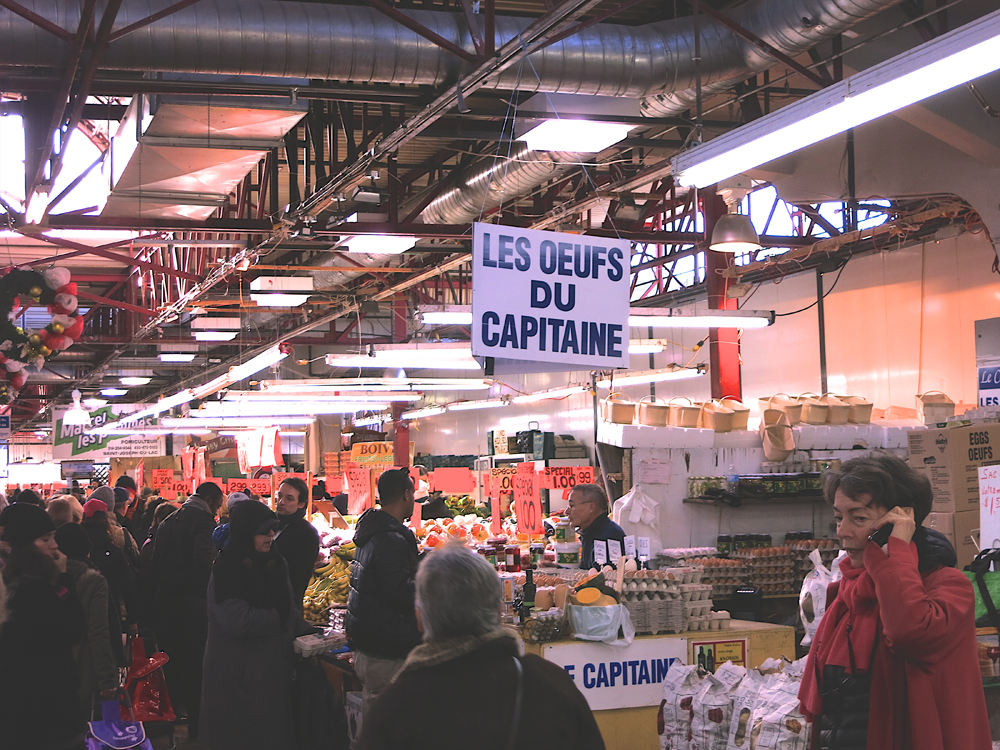 Last week, I caught up with my good friend and mentor Graeme Anthony over at his crib in the Rosemont area of Montreal. I should not really say that I caught up with him since I see him 5-6 times a week.
Let's put it this way, I decided to pick his brain about the footwear game. Catch him off guard with my Larry King-ish interview skills. Put in mind that this kind of discussion that I had with him that particular day happens on a day-to-day basis. And this been going on for almost a decade now.
The week before this little conversation, he was already overwhelmed by sneaker drops and sneakerheads, so talking about shoes was obviously the first thing he wanted to do on a Saturday morning.
Prior to the interview, we decided to hit up the Jean-Talon Farmers Market within the proximity. The farmers market is one of the biggest in Canada. It is open everyday all year long, even during our snow storms at minus 30 degrees. The perfect Kinfolk scenery. Filled with young families on the weekend. Young couples holding hands. If you hate crowds, like me, don't go there over the weekend. A cocktail of tourist and outsiders.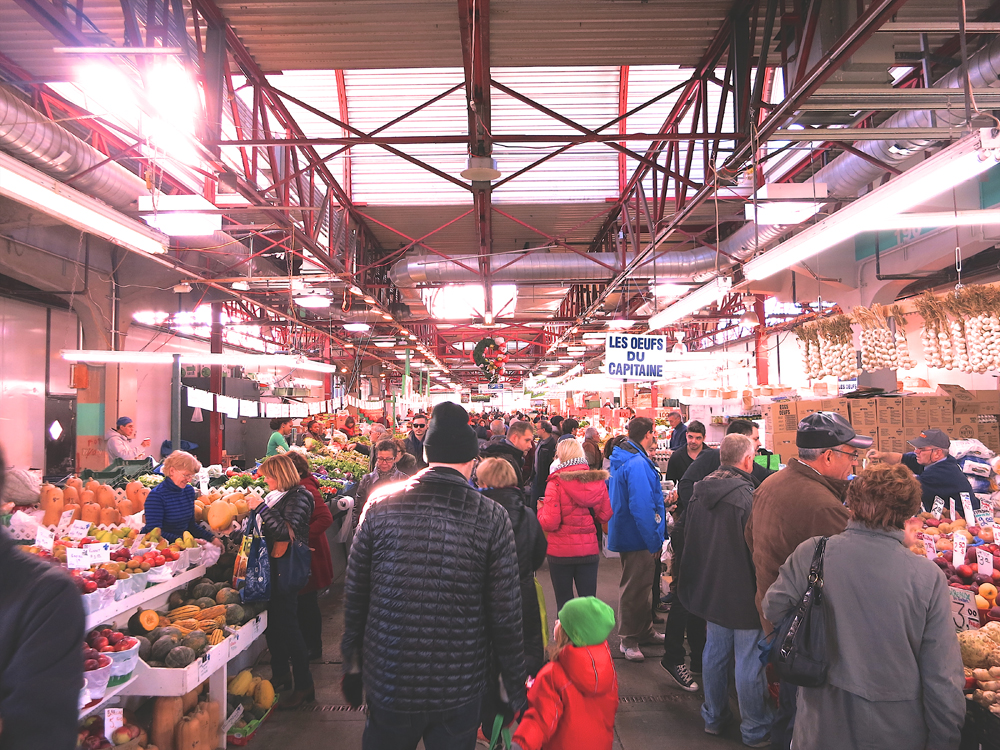 Graeme needed bread, that's why we went really. Since it was his hood, we bolted through the massive crowd and we took some shortcuts out of the mosh pit.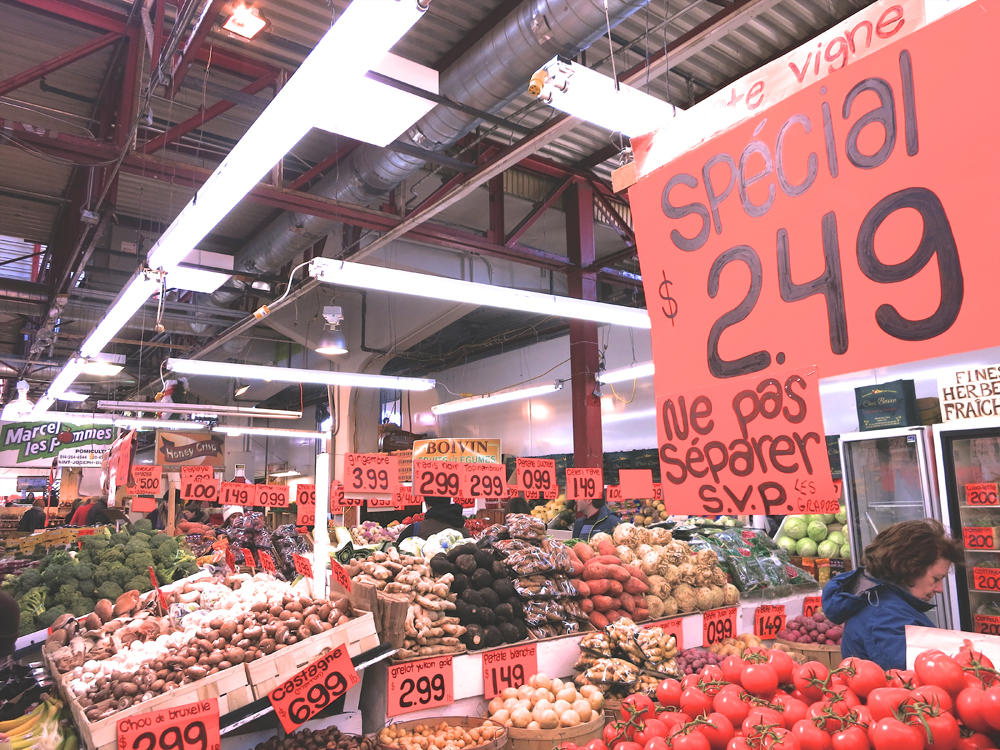 You probably noticed the big presence of exterior staircases in Montreal. These swirling stairs are pretty unique to our city. It was apparently placed that way to save space. There is many theories on them, but one thing that is for sure is that they suck during winter. It becomes a 3 story high slide of pain.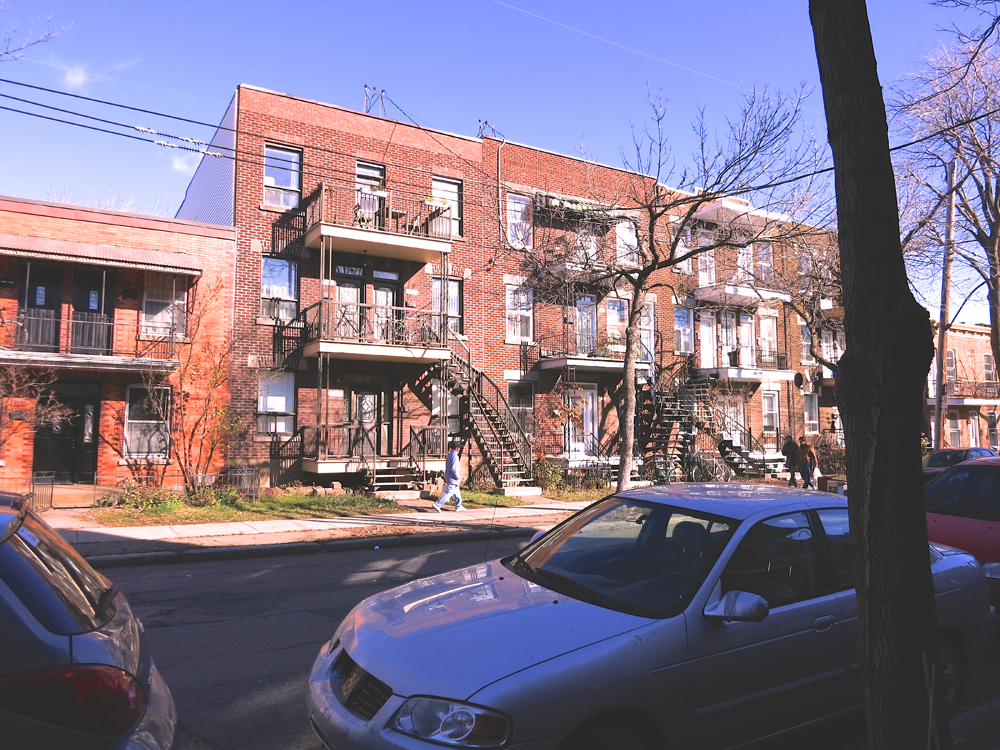 So, Graeme is the shoe buyer over at Off The Hook. He is the mastermind behind some of the collaborations we've done as well as the great selection we have at the store.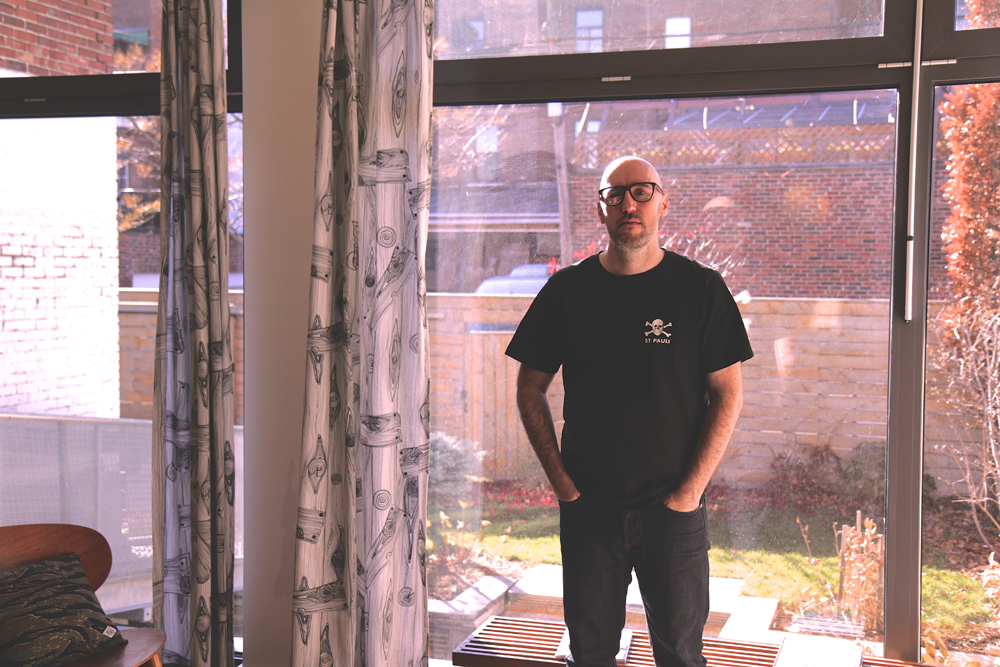 We hit up his beautiful house. Which consists of 4 run down apartments that were gutted and a basement was also dug. Him and his wife kept the front of the block looking the same, but modernized the back. Their main focus was on having as much natural light in as possible. He also has a very nice wall display that consists of kids chairs. An idea that he took from Jeff Staples Reed Space in New York. He says his wall fixtures is much better than the actual shop itself. They hold better, he says. I would not doubt that. The dude is a carpenter as well. You can call him the Jesus of Sneakers.
While he was fixing up the display for that shot. I started to pick his brain.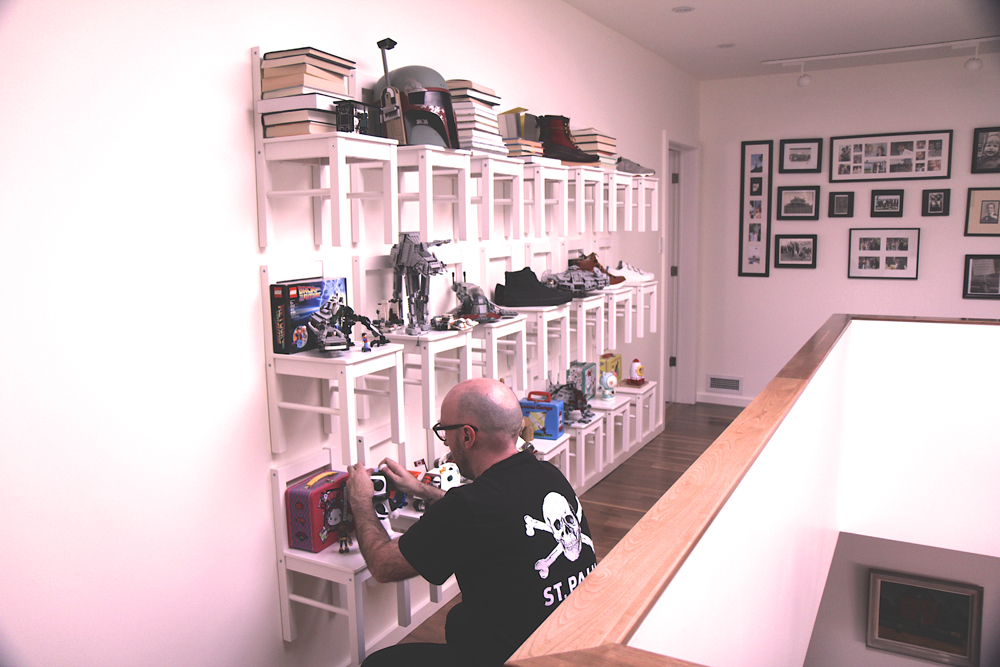 JOHNNY F. KIM: How did you end up in the sneaker business and how did you become a buyer?
GRAEME ANTHONY: I loved sneakers since I first saw a Jordan 4 on one of my high school teammates and I remember back at that time, I worked tirelessly all of that summer to buy myself a pair.
As far as my path to becoming a buyer goes. I have worked in a few other Streetwear-oriented companies and it now seems to have all worked out and I've got the perfect job at the moment.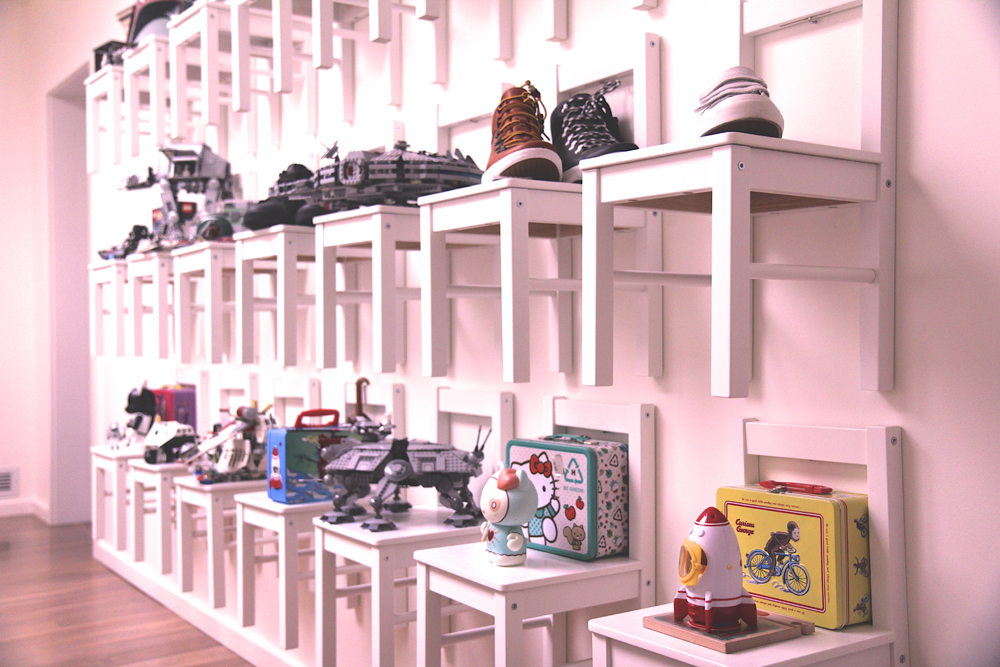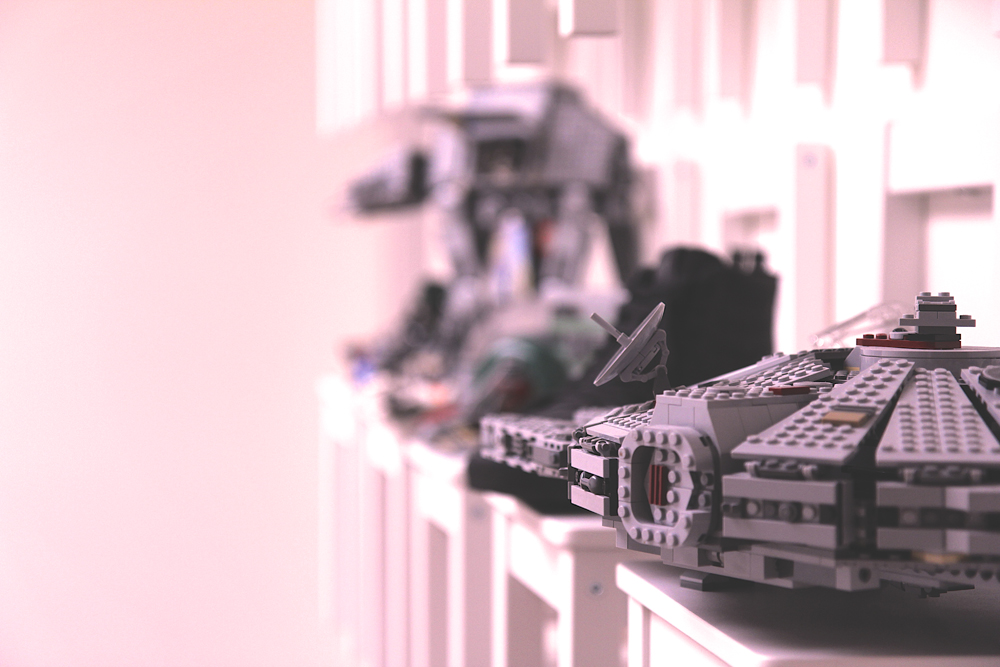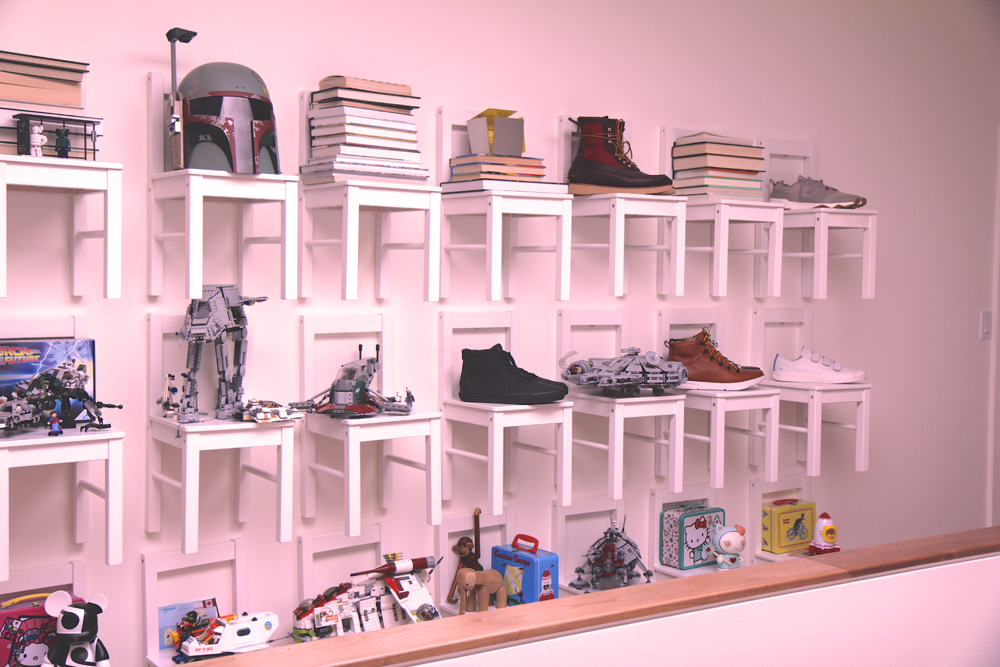 This may differ between people, and I know you grew up in an era that was pre-Internet. When was the point in your life where you [realized] that there was a sneaker culture about to explode?
When I discovered the existence of an online community that had the same interests as me, I thought it was mind blowing. Before the Internet, you knew of a couple of heads, but not many. You would visit your local spots and some secret spots that you made sure stayed that way. But when I found a few online communities through places like Crooked Tongues, FreshnessMag, or Nike Talk, it connected me to a whole group of people that I barely knew existed before. So mid-nineties is when it really exploded for me.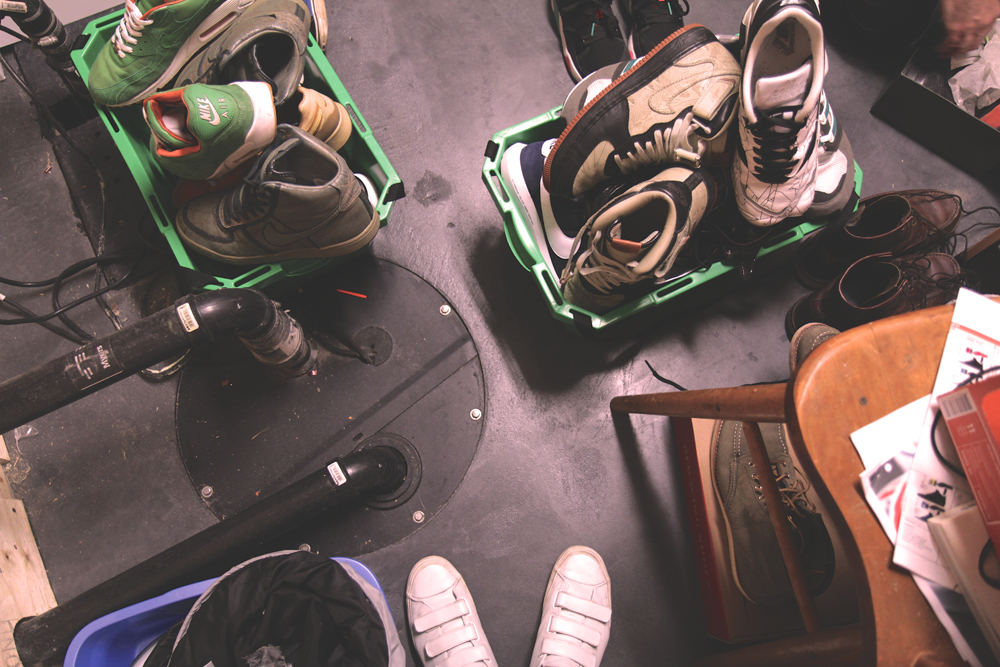 We see many collaborations come in every season. What are some of the difficulties that you face as a shoe buyer? How do you finalize your selection or even say no to a hot drop? How do you make it all fit?
At OTH, we are very lucky to have a 15 year history that influence many of our choices, so there are just some shoes that don't fit into the OTH DNA .We are a relatively small shop in a small North American market, so we pride ourselves on getting exclusive products. A plus side as well is that we are in the downtown core area with a dozen of Footlockers or Champs stores nearby so our customers expects something different and we try to offer that.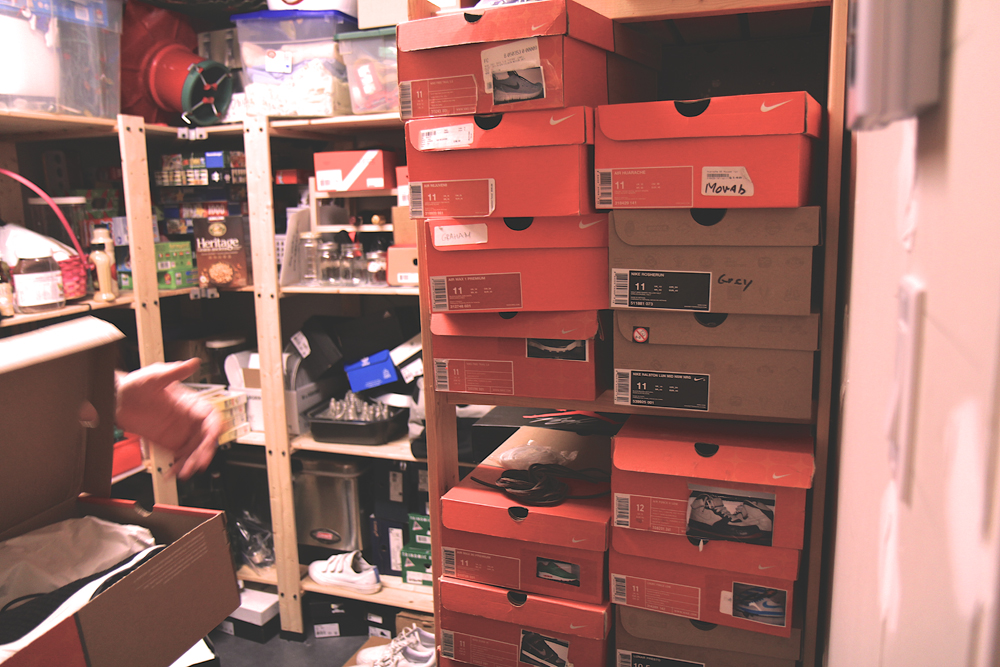 Do you feel that the sneaker culture got a bit over-saturated by quick strikes and special drops?
Some months are over-saturated with drops while others are sparse. So it's hard to say, but a well-designed shoe with a good backstory will always sell no matter when it drops.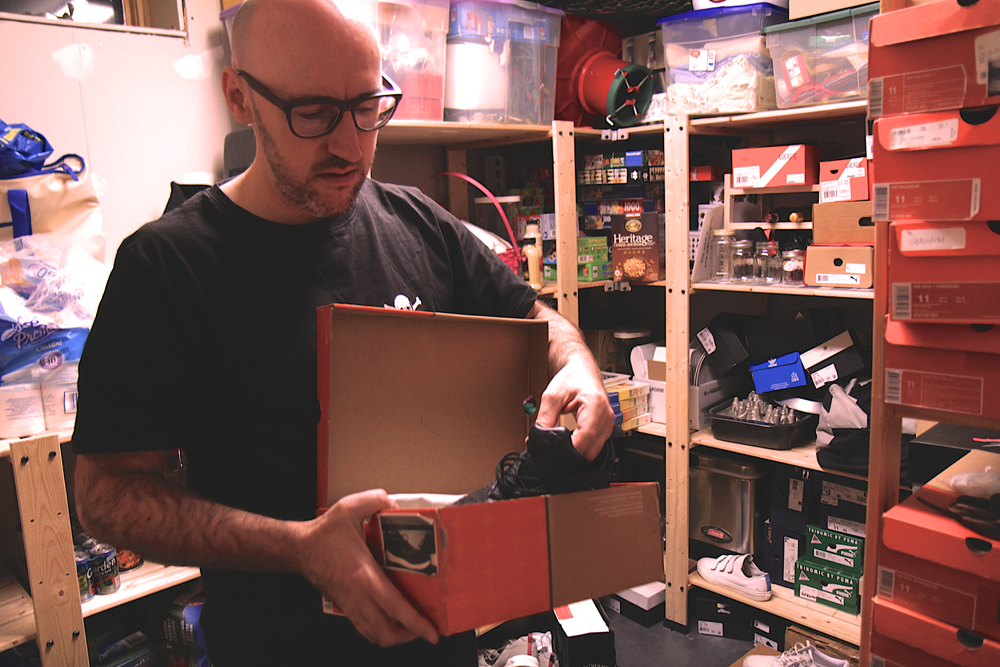 What is your favorite sneaker in your collection and why?
That's a tough one, but I would have to say the Air Footscape Woven Chukka by Fragment, not only is it a beauty but it has influenced many designs after it. But also the fact that I got it in New York City at the old Recon/NORT store and had a great conversation with Stash as I was trying them on.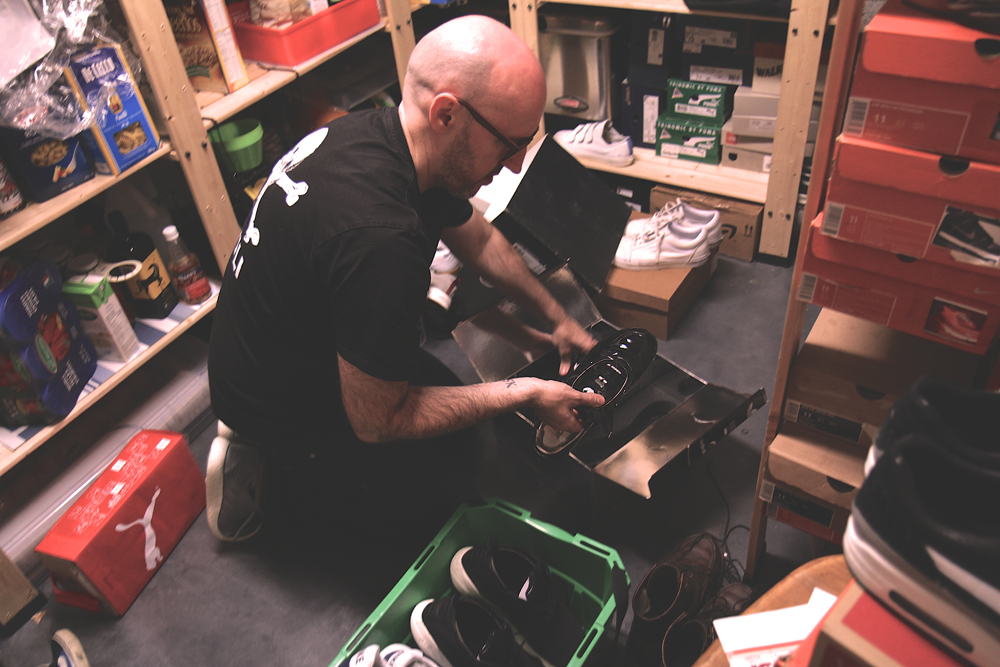 What are your thoughts on the power move from the three head designers at Nike changing camp to adidas?
I think it's great. It is a little surprising that adidas would choose such big personalities, but it will be very interesting in the near future to see how the new design house in Brooklyn changes adidas in North America.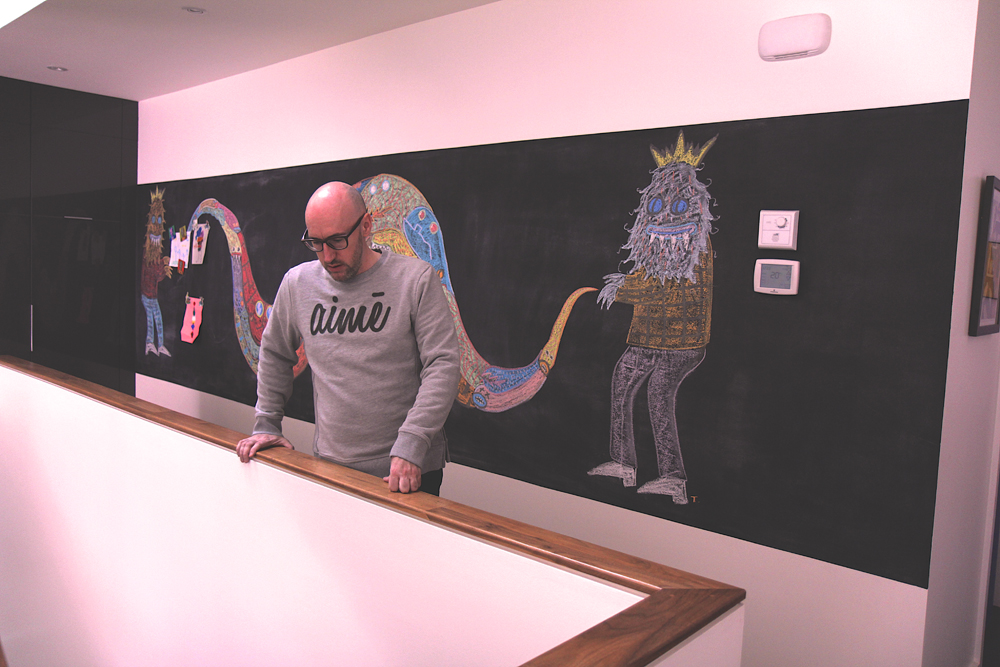 We have seen some sort of revival within the sneaker culture. Why do you think that it died at one point and how did it come back to life?
There will always be a core audience that will never go away and there will always be up and downs within the market. At the moment, I do feel that the kid that really got into sneakers with the first Yeezy drop is maturing and we can see that the customers are being more open to other brands and take riskier choices in footwear. To see all of that is pretty exciting and it does not monopolize to one brand. So Mr. West can take a lot of credit for the current sneaker market I think.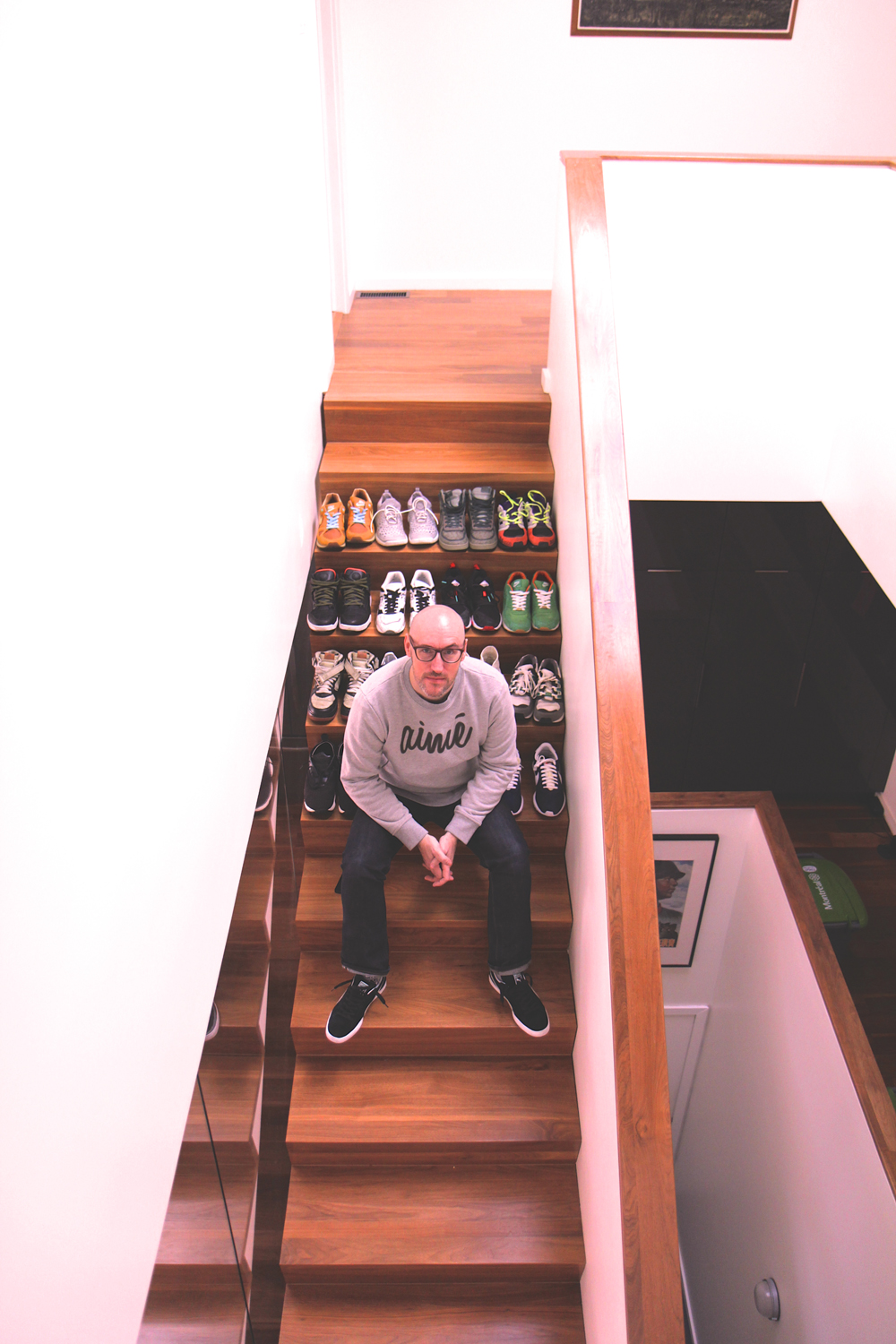 As far as shoe design goes. People are used to the wearing the classic silhouettes. But we see also many new hybrid styles come up. Knowing that you have helped design a few shoe collaborations for the Off The Hook in the upcoming future, to what extent do you feel that maybe the limit of designing a new silhouette is almost done?
There are no limits to designing new silhouettes. However, there are limits to the customer's acceptance of those silhouettes. Customers are in general slow to adopt the newer models but sometimes something comes along at the perfect time like the Nike Roshe or the new adidas Tubular and customers are ready and waiting. Thus, those new silhouettes gave birth to many new other designs that would have not existed before that.
How important is it to have celebrities or athletes like Pharrell, Kanye, or Lebron to endorse a sneaker or have their own collaborations? Isn't the shoe design itself enough?
I would like to say that the design is enough, but most of the time it takes all three: The right design, at the right company, worn by the right person.
How is the sneaker scene in Montreal compared to the rest of the country?
The scene is a little hard in Montreal, just because of our population size, but it's getting better all the time. We are good friends with most of the shops across the country so it makes for an extended family. It's great when we can support each other's products such as Capsule's recent shoe with New Balance, up in Toronto.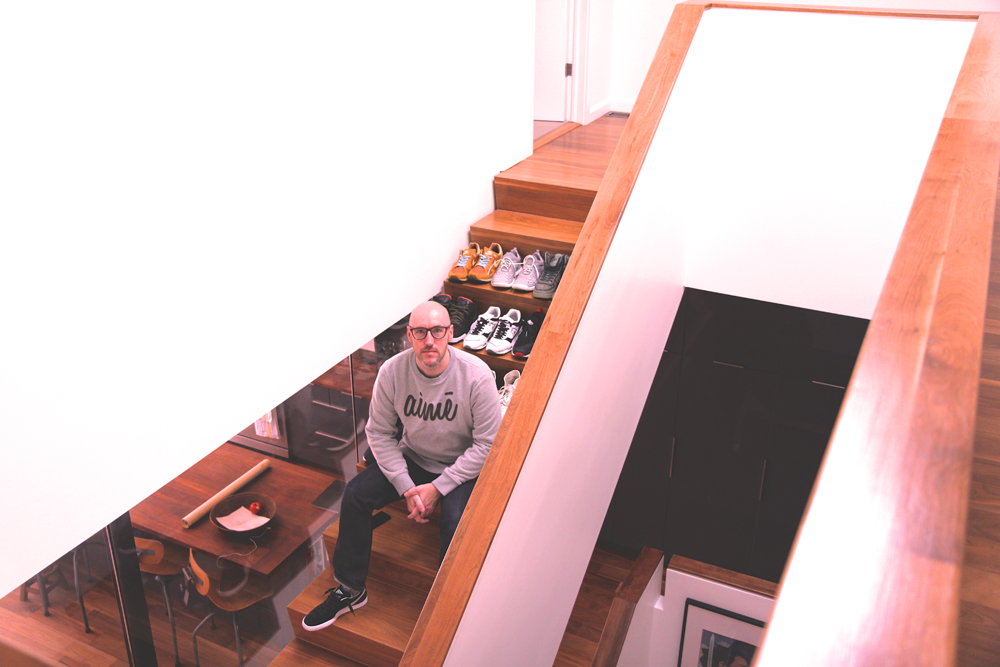 What are some of your favorite shoe brands that are non-Nike, adidas, or Puma?
Obviously Vans. As I get older, I've found myself gravitating to them more and more. You really can't beat an all white authentic. I love the new product that Native Shoes is putting out and I think they will be huge next year. And Buscemi is a huge influence on me at the moment.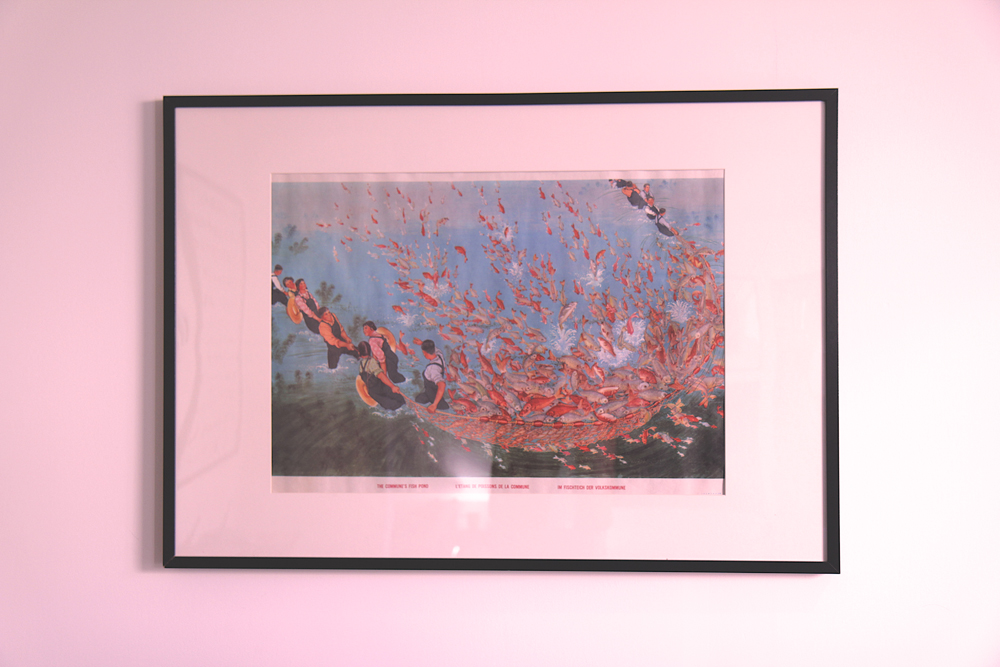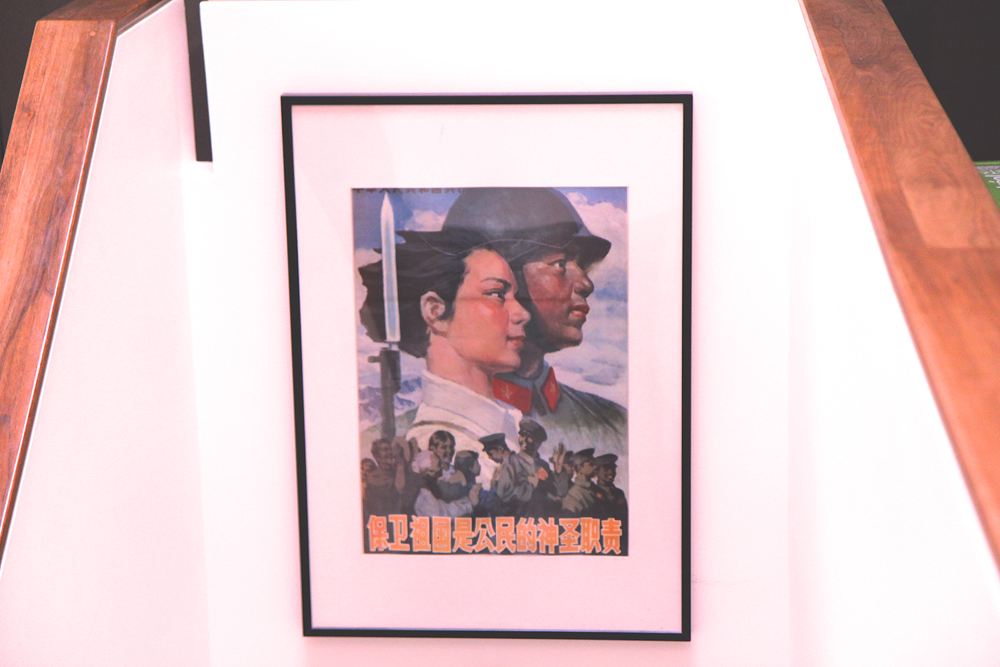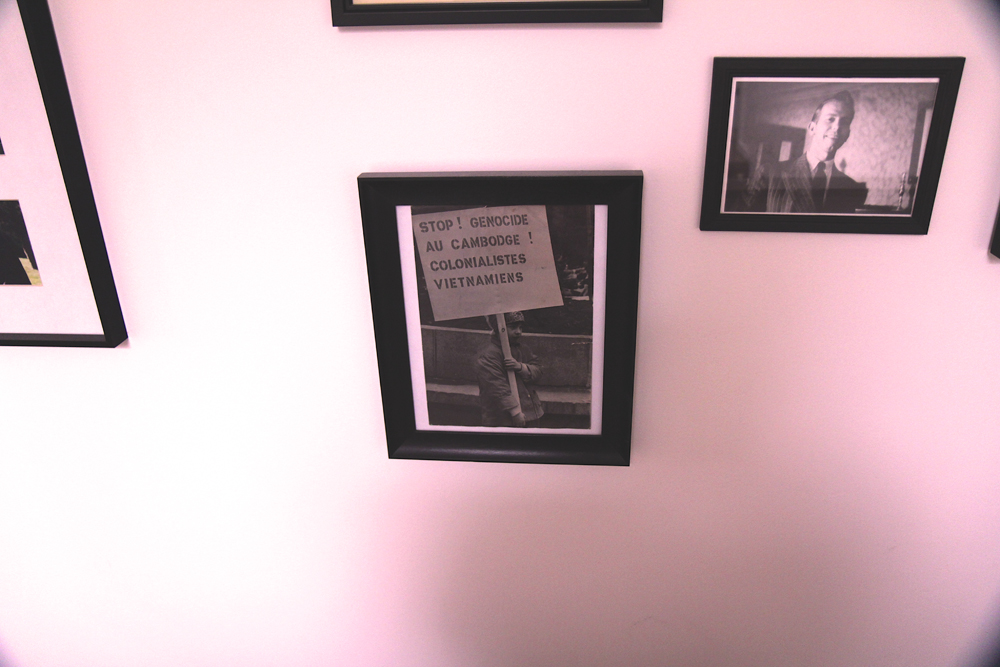 I remember we had a discussion about the Chinese Propaganda posters on The Hundreds Passing Through episode in Shanghai. Tell me about how you have a ton of these original posters sitting at home on your walls.
I've been to China a few times, but my wife lived there as a child and her family was involved in the political movement in China in the '70s, so we have a lot of Propaganda posters around the house.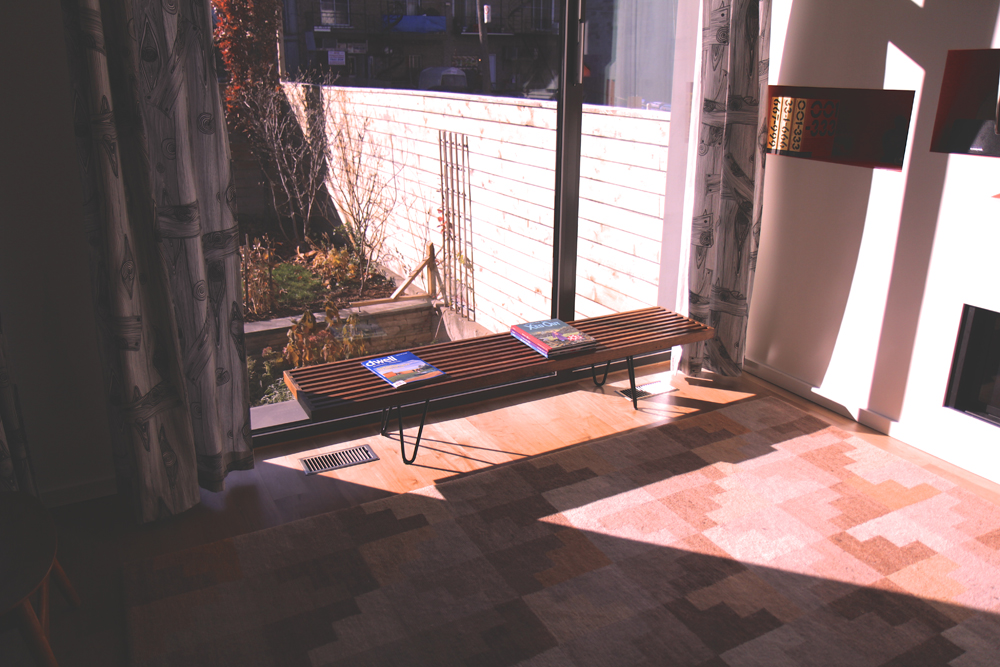 What are some aspects of sneakers are you excited about in the future? New technologies? Fabrication?
I am a fan of mixing the old with the new. So if I can get some premium leather and wool on a super tech sole I'm happy! So seeing adidas putting their Pure Boost sole units on different models is very exciting. EQT/Pure Boost coming soon. [Laughs]