My Japanese friends like to describe Kobe it as "like San Francisco, only in Japan." In a lot of ways, it is a lot like San Francisco, well before the tech bubble hit – and cleaner. Kobe is on the water, the weather can change quickly, it's pretty laid back (comparably to Japan's other big cities), and there's definitely more of a free spirit vibe through out the city. If you find yourself in Japan, especially in the nearby Osaka, I highly recommend a visit to Kobe.
In Kobe, I stayed at a friends place near Motomachi Station. I loved staying here because it was in the middle of everything, but also really pleasant with the few busy streets being connected by tons of alleys and back streets. I slept directly above a high-end second hand store selling everything from Prada to Supreme.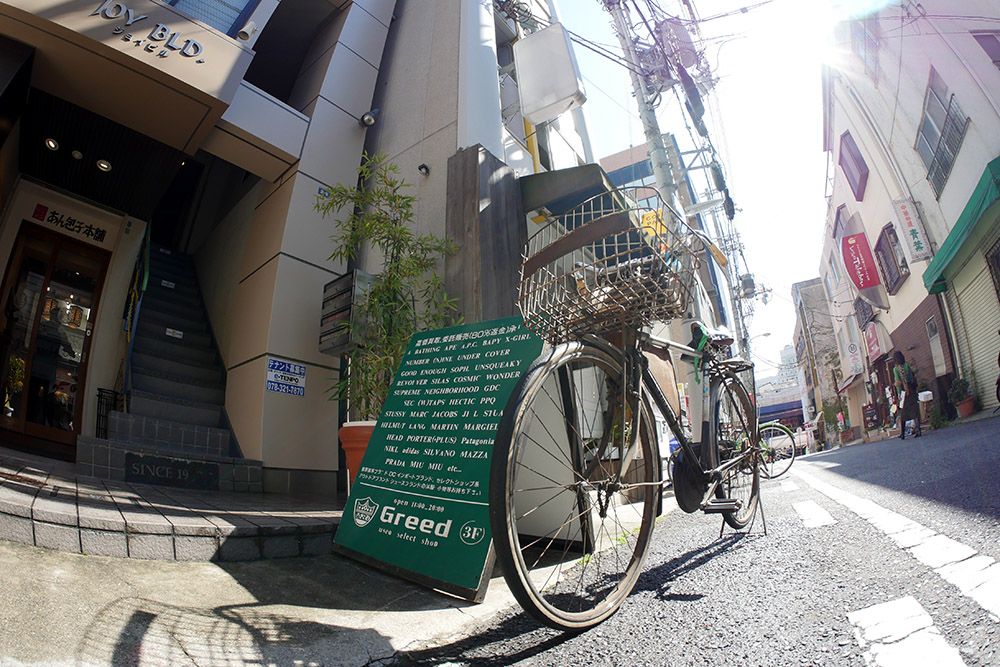 My friend doesn't live in this place; he actually converted this house into the office for his Kobe Beef business. But since it has all the makings of a dope house, he lets friends stay. I want to live in a modern Japanese-style place so badly.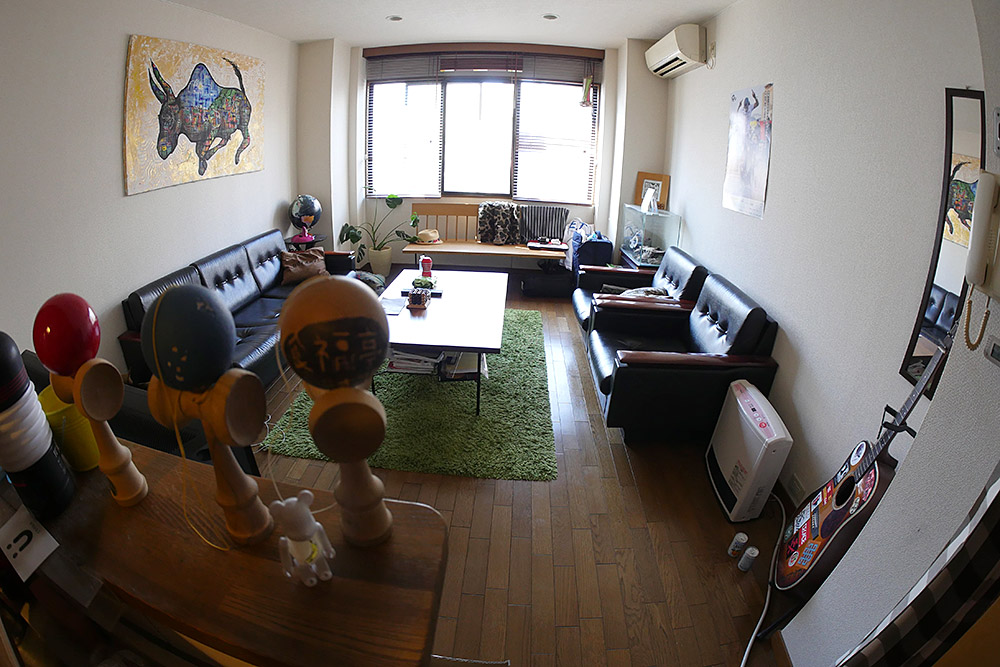 Between Motomachi and Sannomiya is pretty much the core of the city. Kobe isn't extremely spread out, but there is just cool stuff everywhere. So for part 1 of this Get Local, I'm going to try and stay outside of all the walkable core of the city. Kobe is pretty easy to get around on a bike, board, and especially on the subway and trains. The train lines are pretty simple and you can find almost anything just by knowing the station it's near.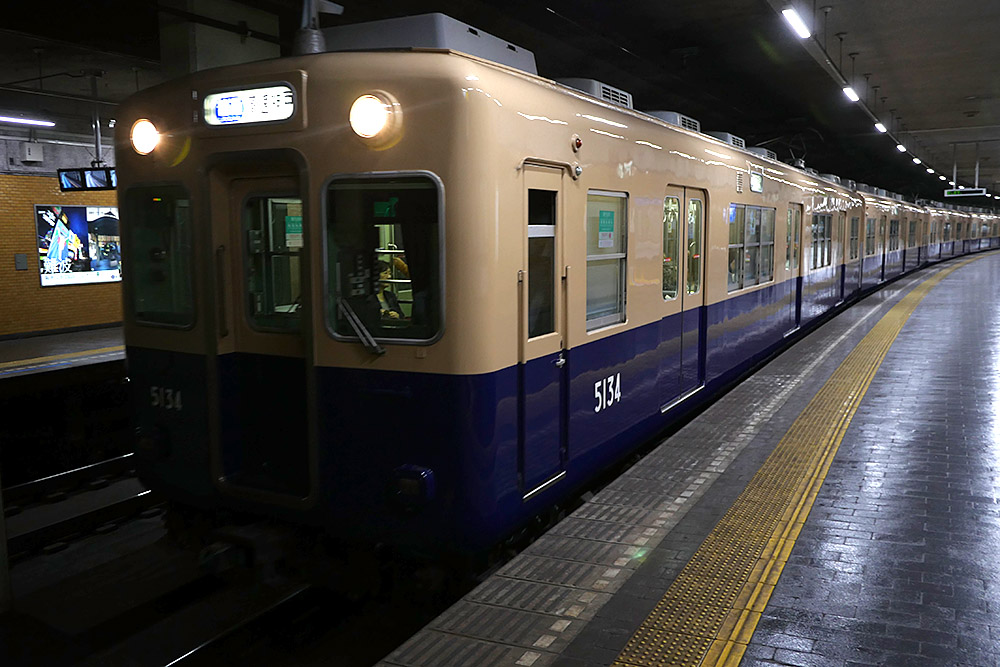 Kobe is so chill that if you do ride, even nice bikes, we felt fine just using a Subrosa Combat Lock to keep our bikes safe during lunch.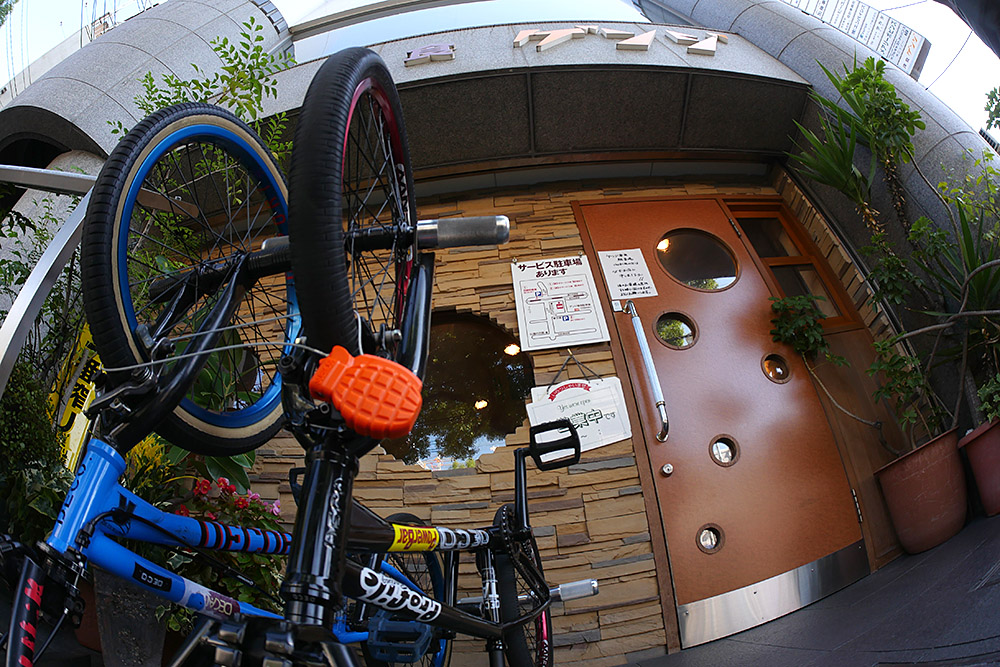 The city is lined with mountains with very non-urban attractions like suspension walkways, cable cars, waterfalls, hiking, flower gardens, and even a German Village. Just outside of Shinkobe Station I found a trail that became a park leading to a chain of waterfalls.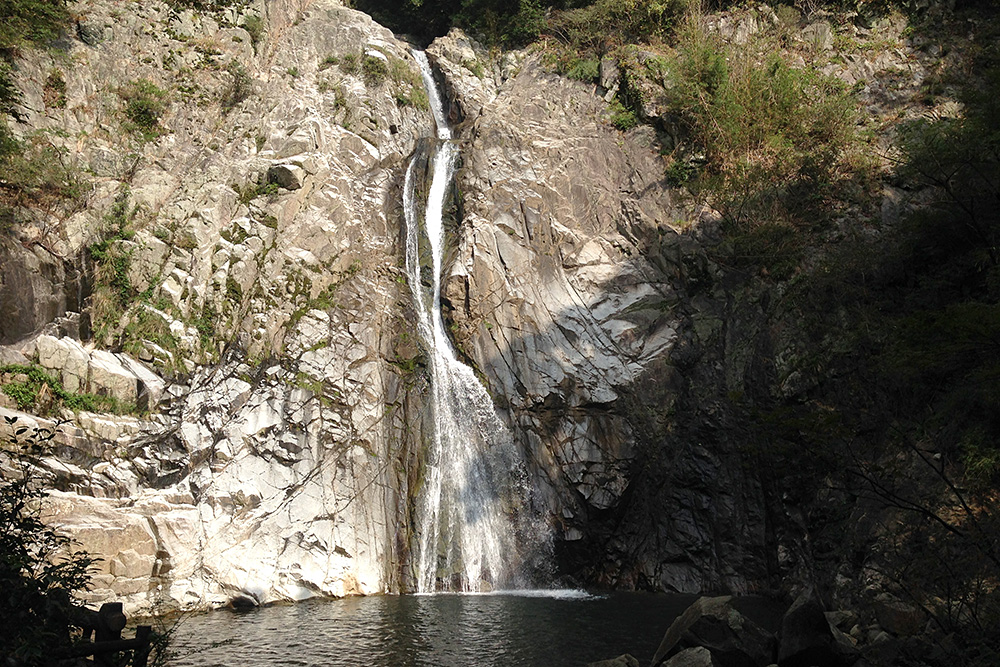 I wasn't sure what to think as I ran past dozens of extreme hikers decked out in tech gear – which looked like they were on 4-day expedition through the most rugged terrain. After 30 minutes, I reached the summit, but with no clue as to how long the trails continued for. I turned around at an amazing reservoir.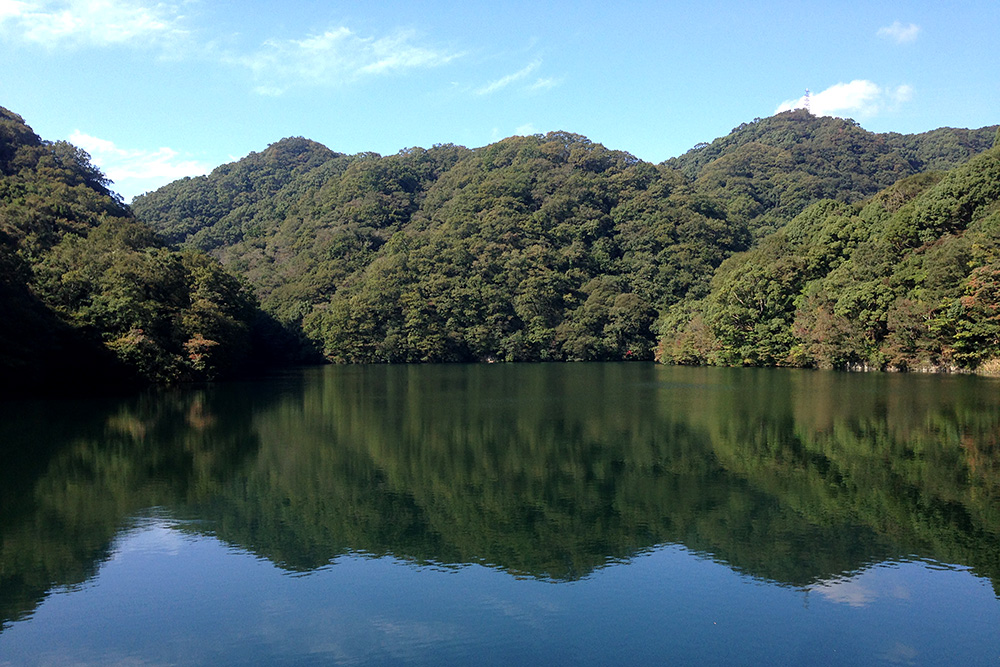 Near the Hanakuma Station, you can find a unique shop called SpaceArk. The ability for shops like this to combine action sports with real fashion is what makes Japan so cool.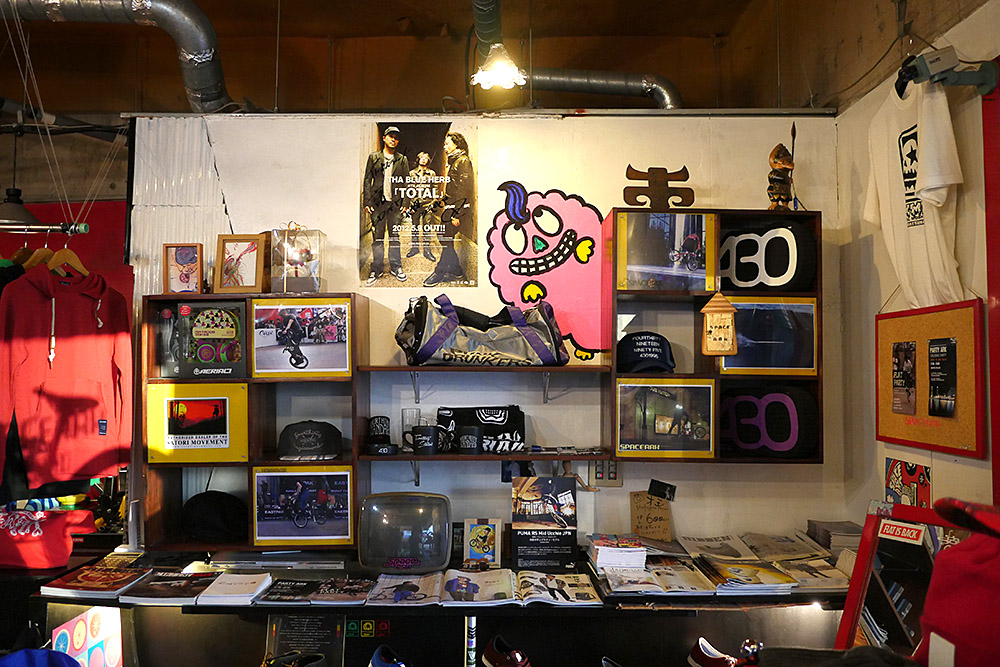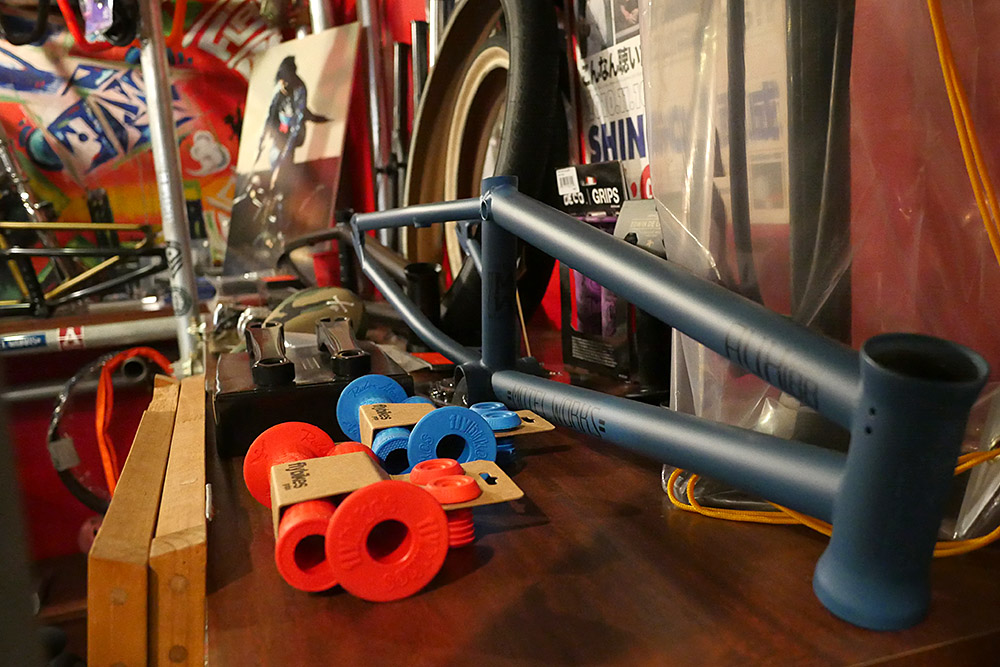 Being a mix of a high-end bmx flatland store and a clothing boutique, obviously SpaceArk would carry FourThirty. Read my Day Jobs article on FourThirty's founder Hiroshi here.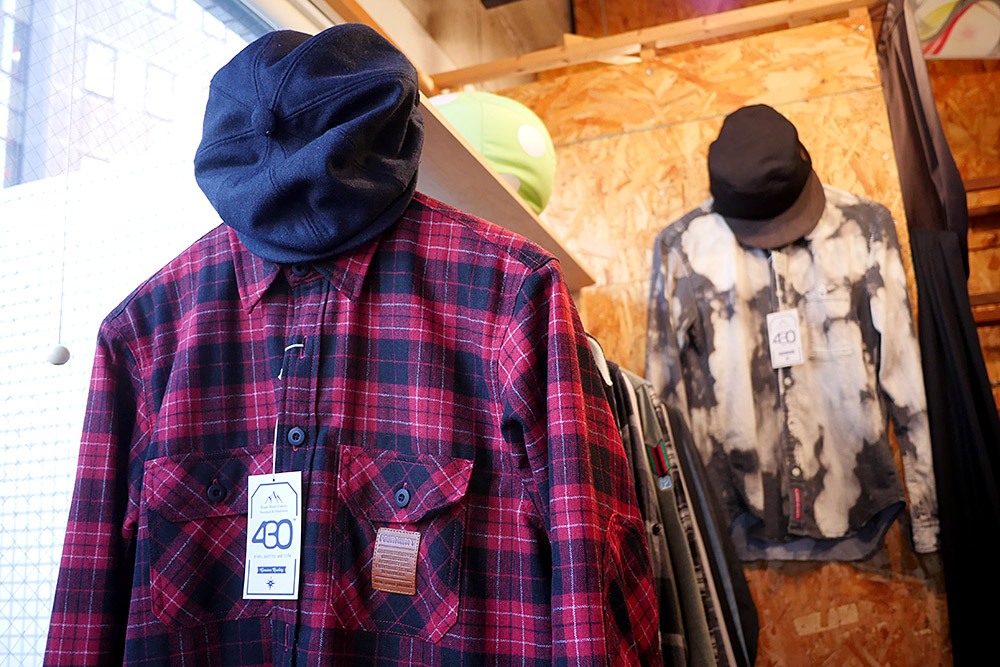 Around the corner is Ikkanrou, a strange restaurant where all the servers wear earpieces, so we were never clear on whom they were talking to. The food and beer was perfect after a long day. Good soup and whatever the beef, egg, and noodle dish I had was on point.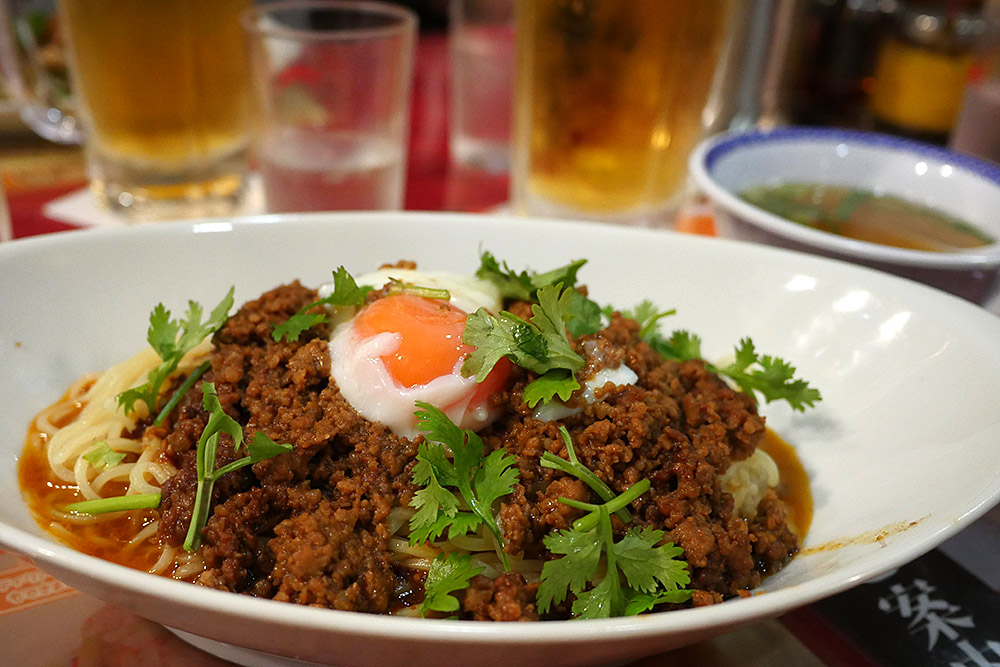 From anywhere around here, it's pretty easy to get to the water. Meanwhile, there are malls, a lit up Ferris Wheel, and other sights. The coolest view in the city is from Merikan Park.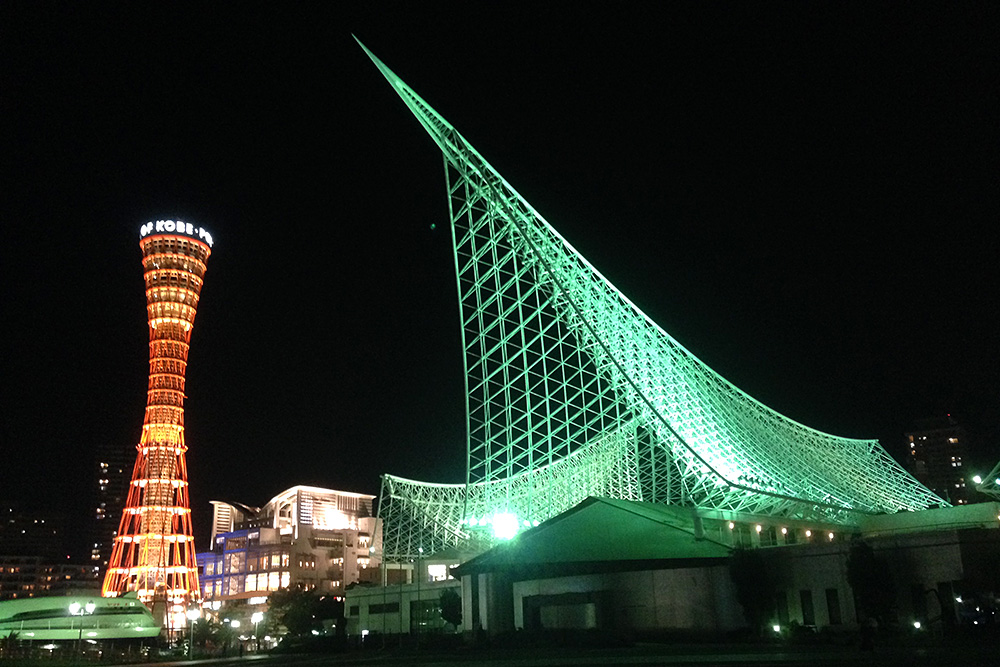 A few blocks from the water you'll find China Town. Just like every other China Town in Asia, you'll find crowds, chaos, and great food.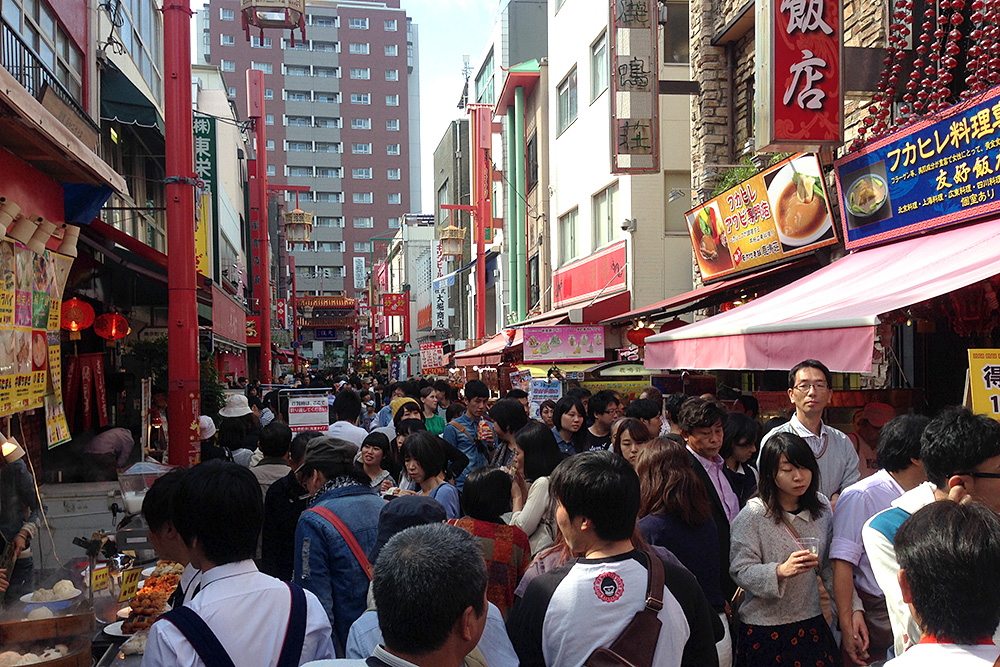 From Yokohama to the one in Manila, I'll back any China Town street food.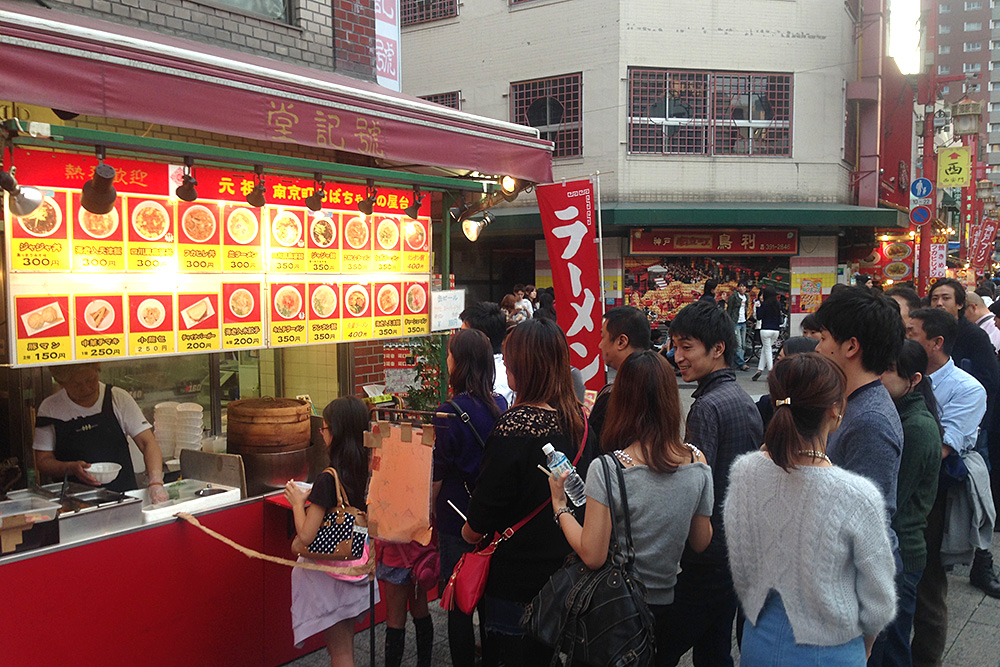 A little further southwest, you'll find some more traditional Japanese sights like Hyogo Daibutsu. The Great Image Of Buddha Kobe qualifies as one of the 3 giant Buddhas in Japan.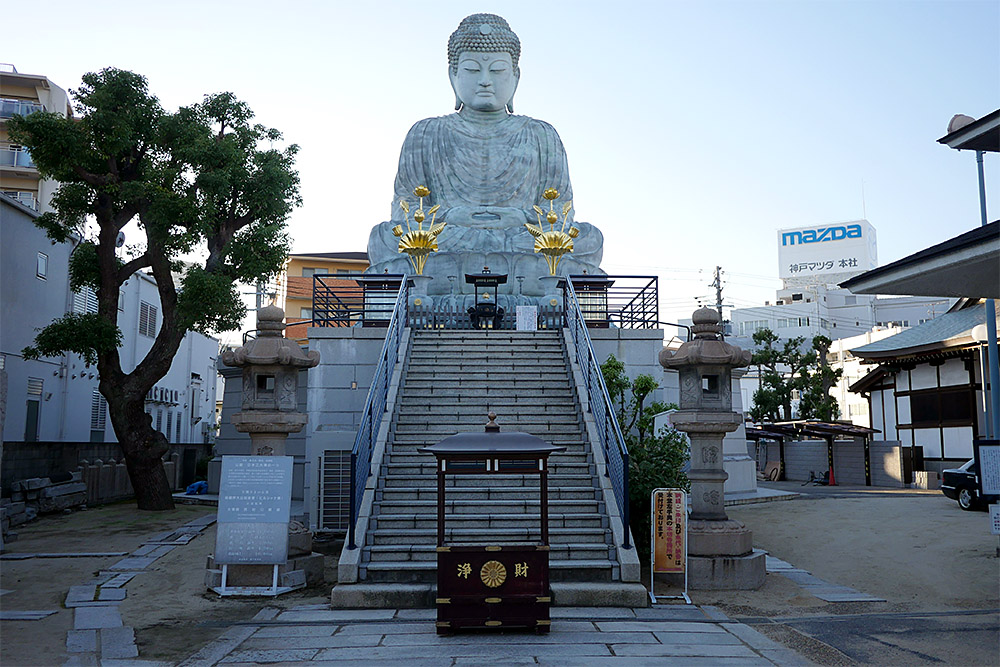 In search of donuts, I headed north towards Minatogawa Station and came across another shrine.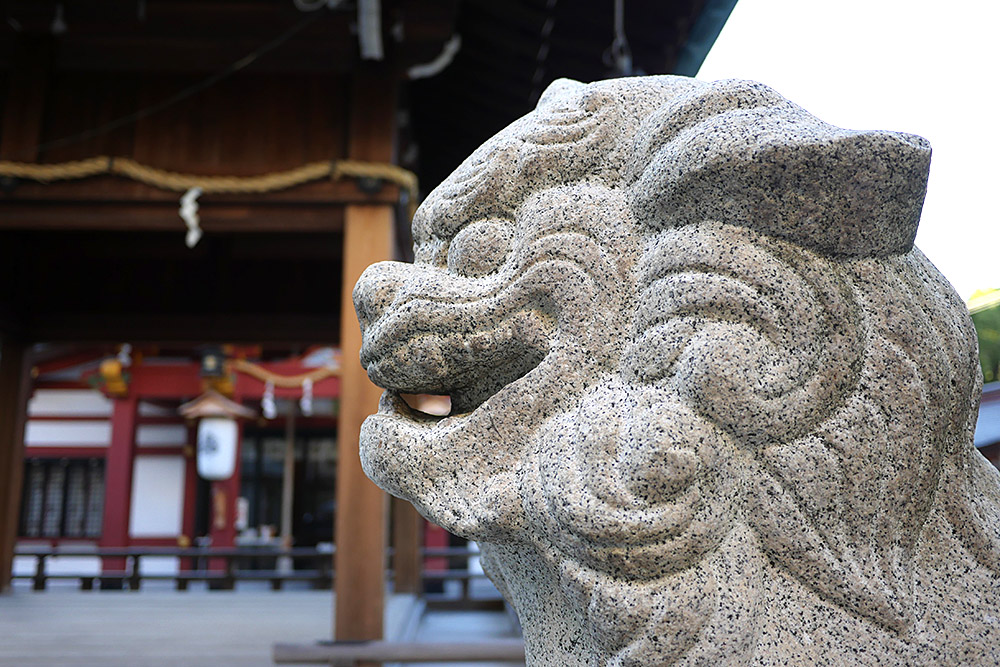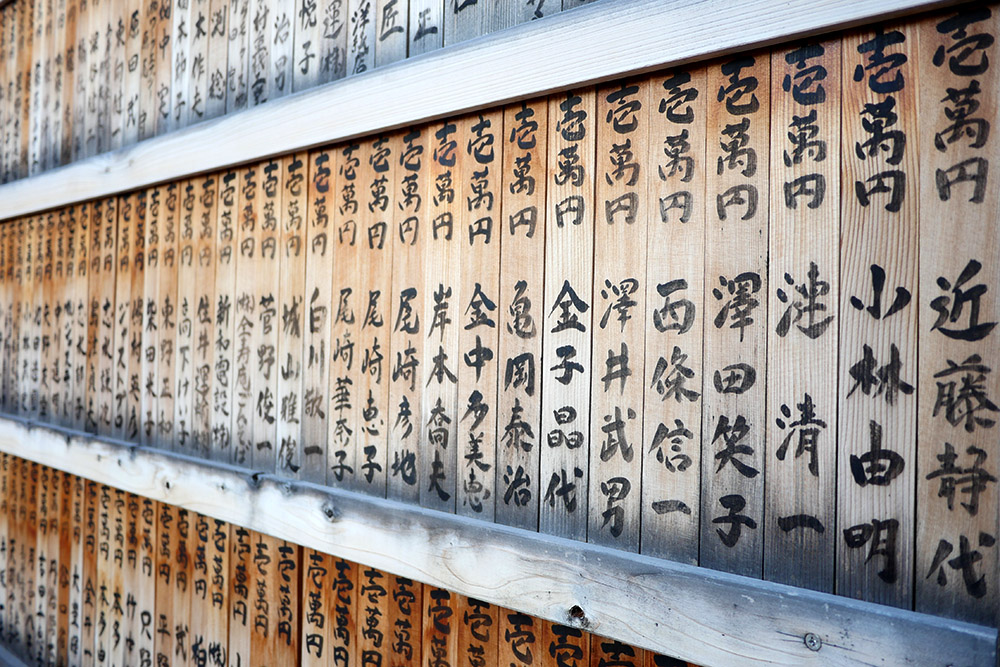 Being a donut nerd, I had to check out the much talked about Hara Donuts. Finding this place took 2 trains, walking and searching for an hour, and then a 3 minute Taxi ride to bring me back to somewhere I'd already been. It was totally worth it. Made fresh every morning. You need to get there early because they don't make new batches – once they sell out they close up. LOVE this mentality. Either you get the good stuff or GFY, I'm going home.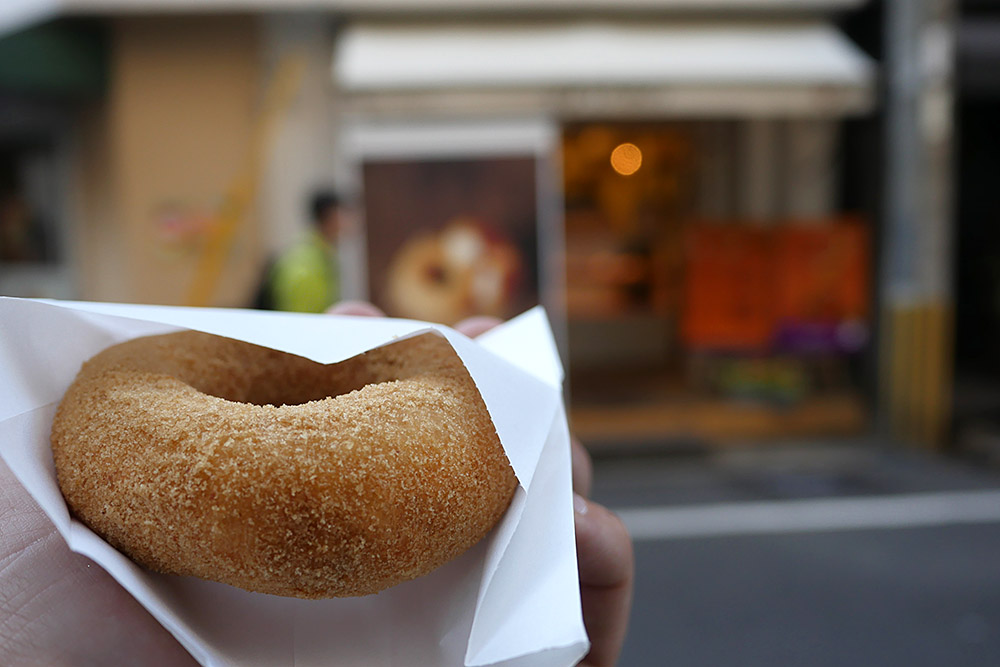 Randomly came across more shrines all over the city.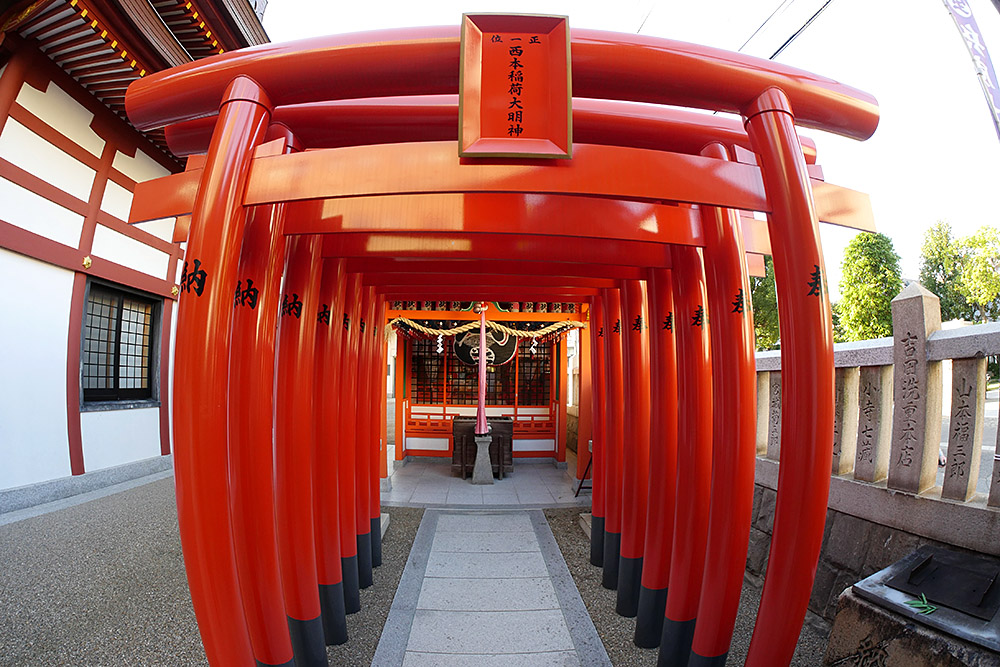 We definitely have skate tours in the US, but our promotion usually involves photos of the riders involved and sponsor's logos, but how much cooler is this? Oh and a "baby" dressed as a fish, getting wine drunk? Ahhh yeah, count me in.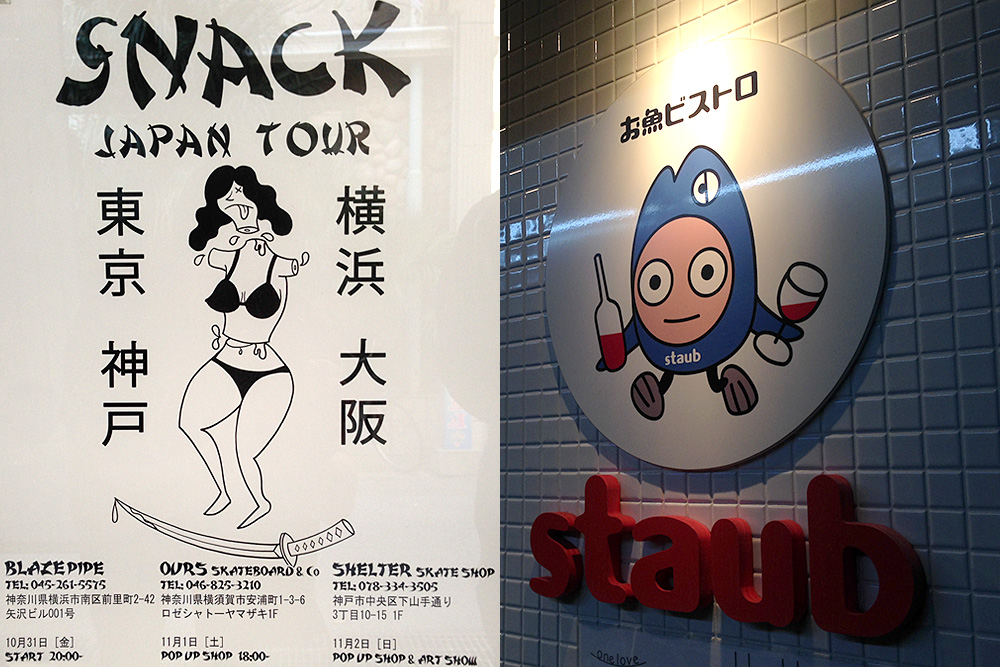 Around Kobe Station, you can find some solid eats, karaoke, entertainment, and great booze. The beer in Japan is awesome, and even though I don't really like the taste, I'm becoming a fan of their Suntory Whiskey drinks.