Agenda happens during Market Week, and for me, it's the one time I get to see most of my friends in the skate and streetwear community under one roof. It's always good to see what new trends are coming and products are coming out, the direction companies are going, the new companies showing, who isn't presenting this time, the companies that have been there as long as I been going, etc. Hearing sales people explaining new technology, color ways, and collaborations. I like looking at how each exhibitor presents their booth, from the simple table, 2 chairs, line sheet, notepad for taking down contact info, and either hangers or shelves with new product; to fullly built out themed booths with lounges and sofas; to a wooden stump for seeing who can hammer a nail in the fastest. All that said and done, I really just like seeing my friends and what they've been up to. I love seeing how we've all grown up, and though we all have different things going on in our lives, we've managed to stay connected and in tune with what made us, be it skateboarding, art and/or fashion. So, to me, Agenda's like one big class reunion – or better yet, a family reunion.
Allan Abillar from Nutty Rice.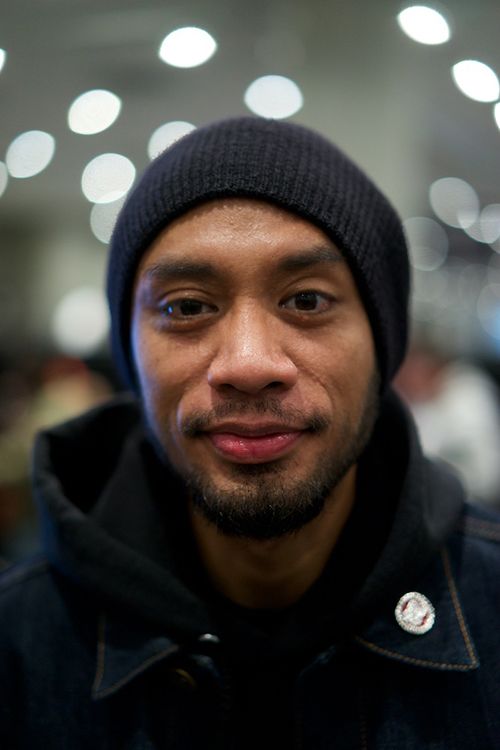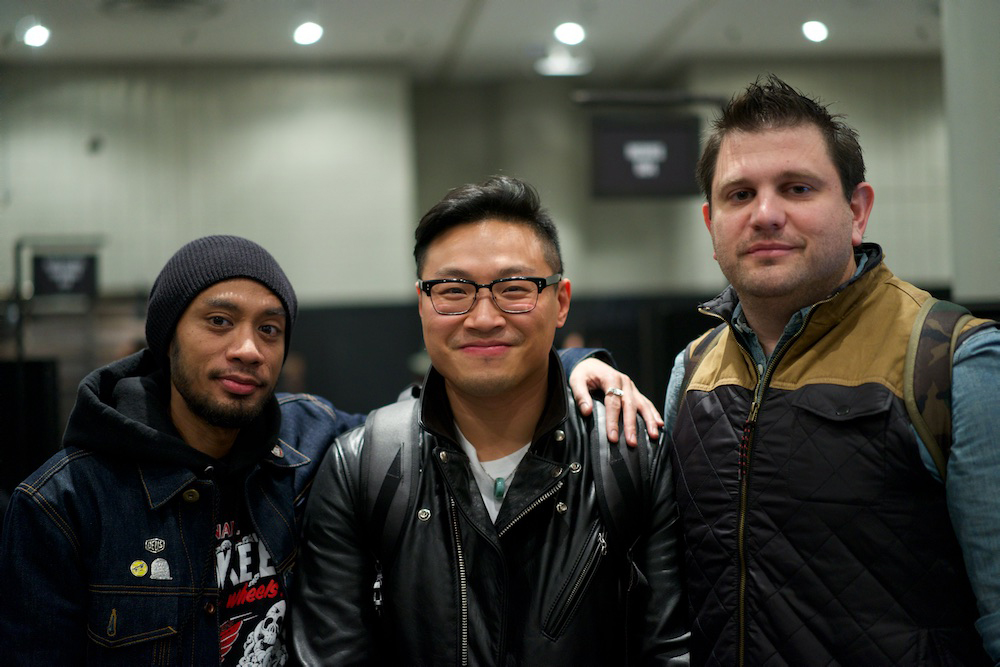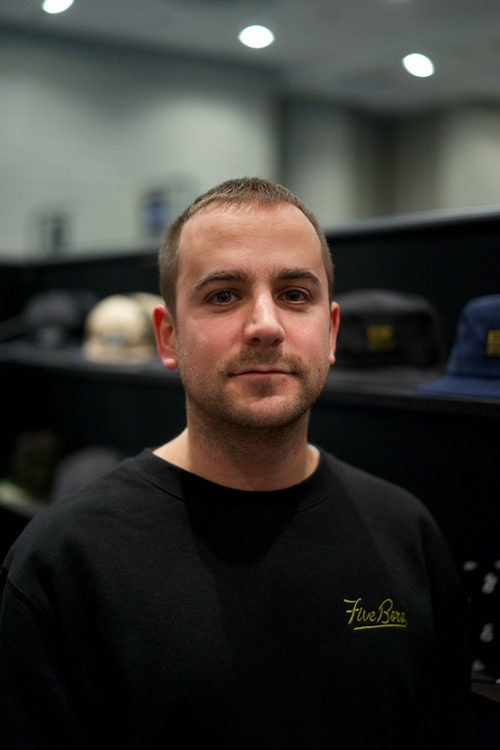 Mark Nardelli representing 5 Boro Skateboards.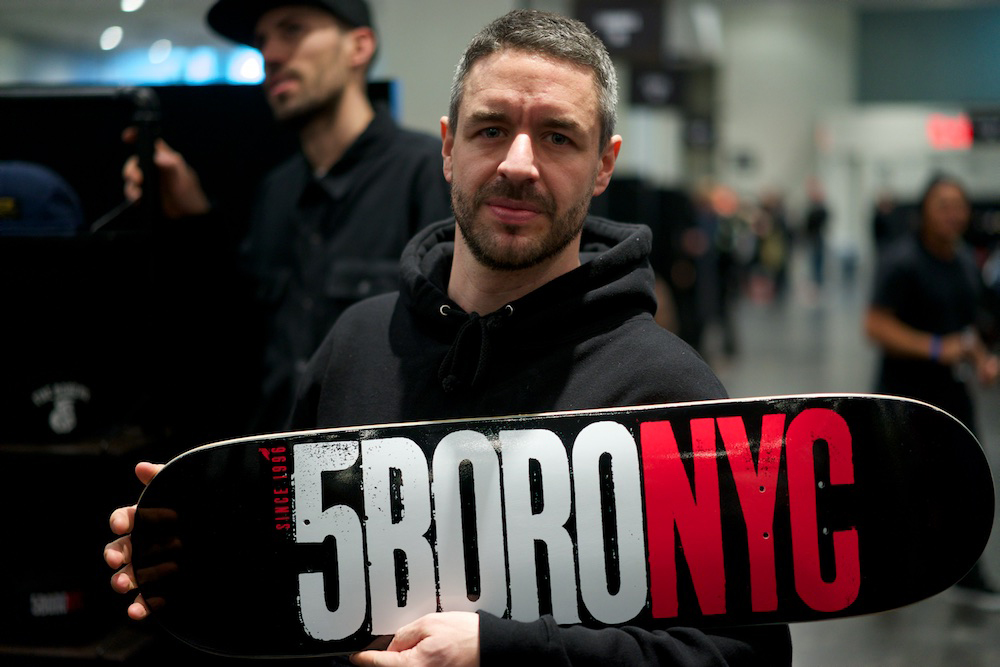 Lyndon Cabellon is over at Etnies/Sole Tech and couldn't be happier.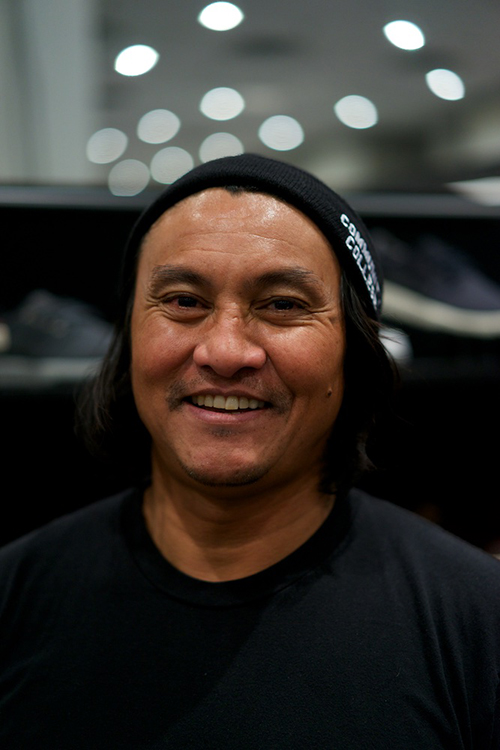 NYC OG Ryan Hickey, who is now a professional commercial fisherman, had just docked at 5am and still made it to Agenda.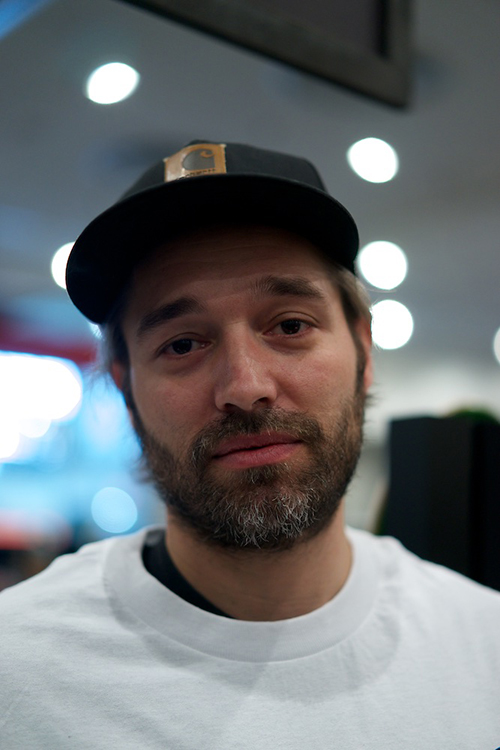 5 Boro's Jimmy McDonald and Steve Rodriguez.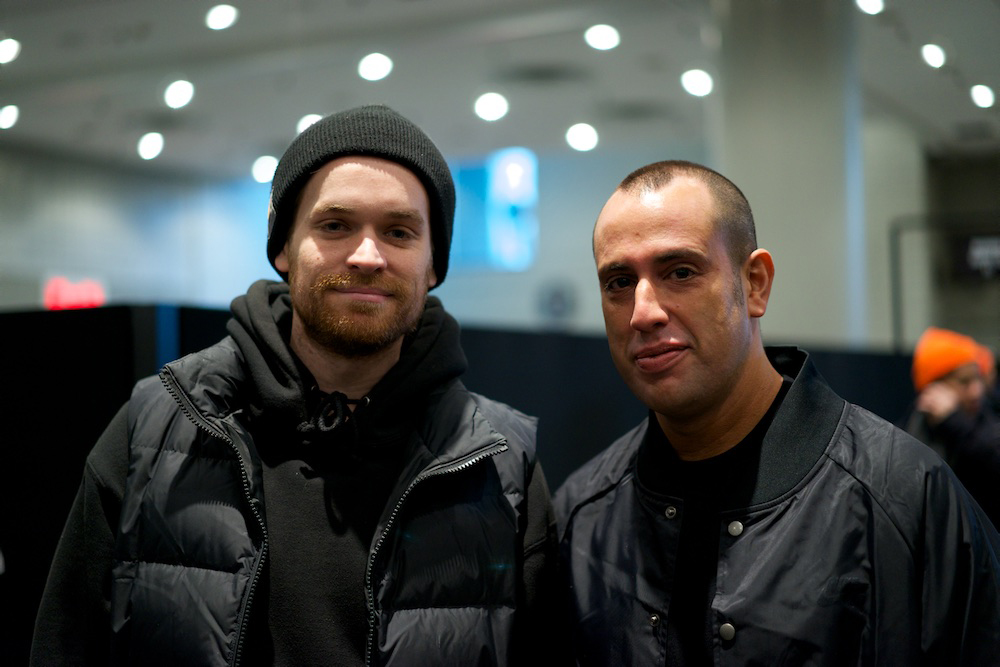 Steve Rodriguez is always a welcome sight!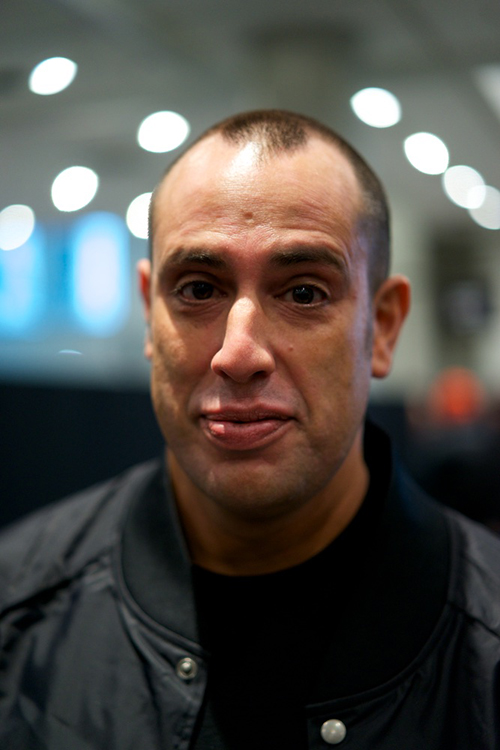 Joey T. making sure Ace Trucks MFG held it down!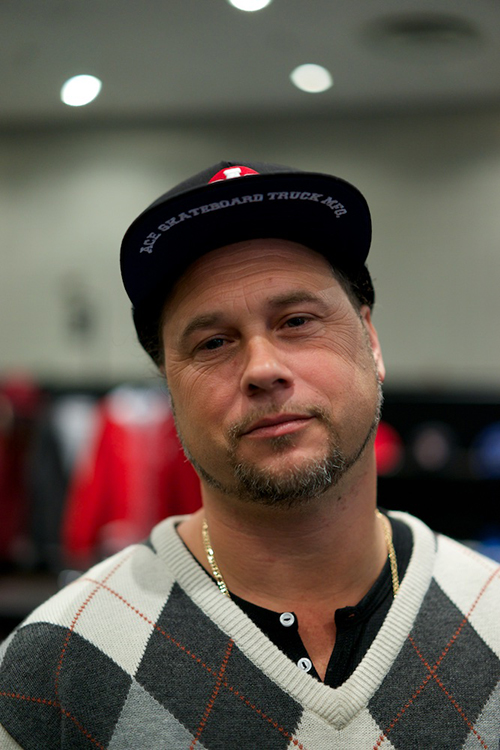 Hot 97's Cipha Sounds rolled through.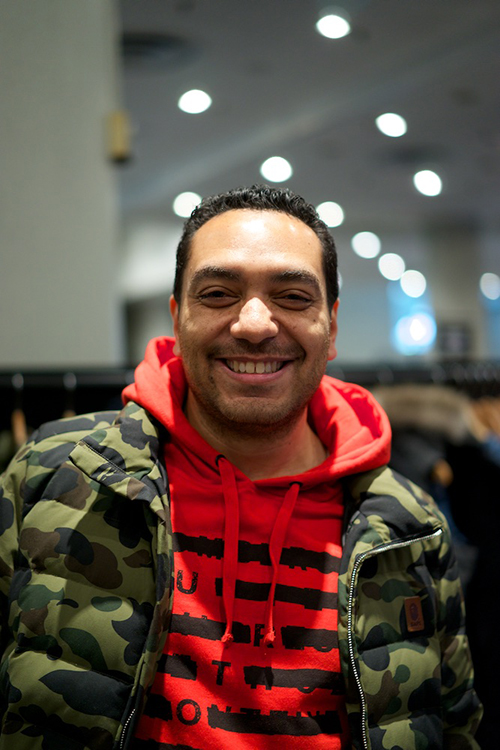 Burton's Luis Calderin was showing Burton's new line up.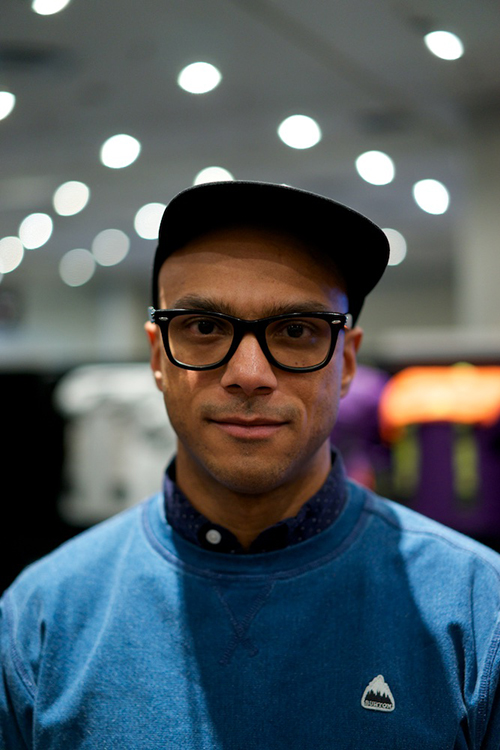 Jim Thiebaud and Mickey Reyes.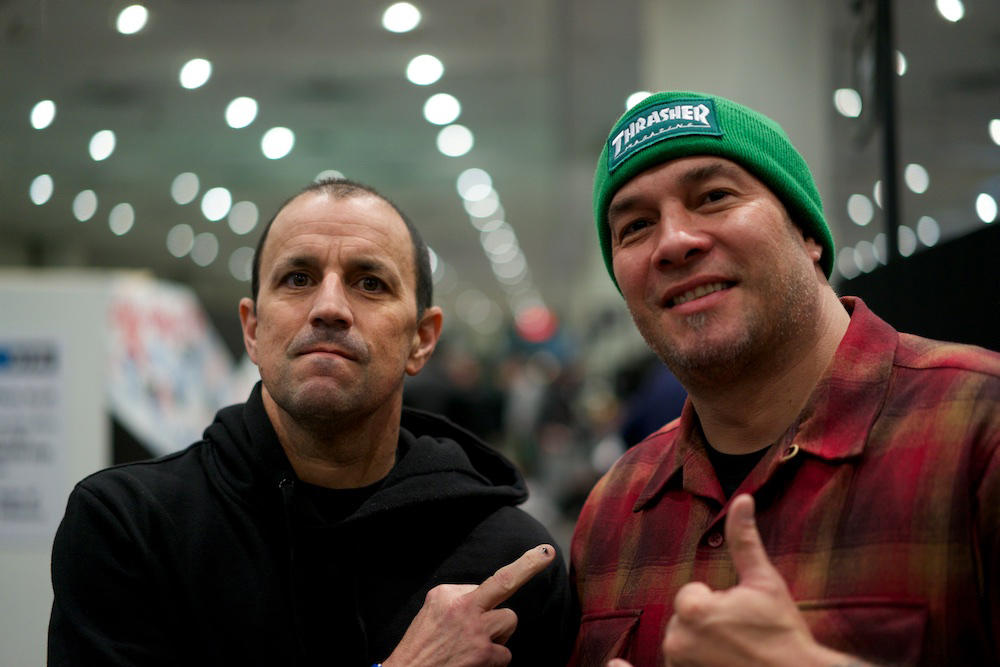 Jim's probably not feeling something…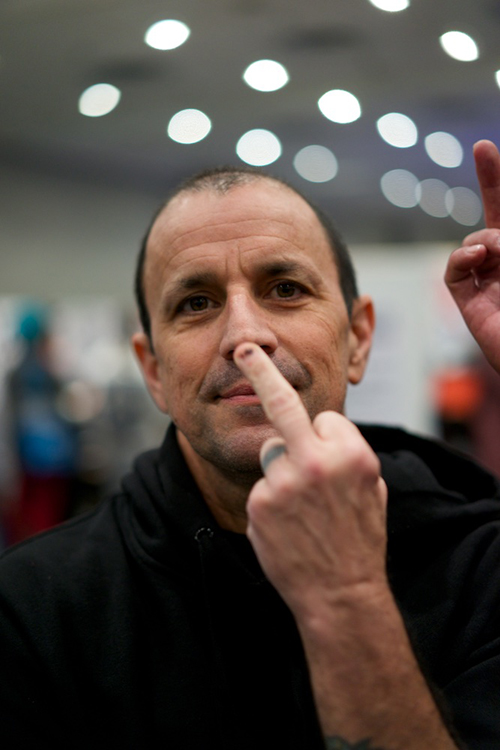 Mickey Reyes.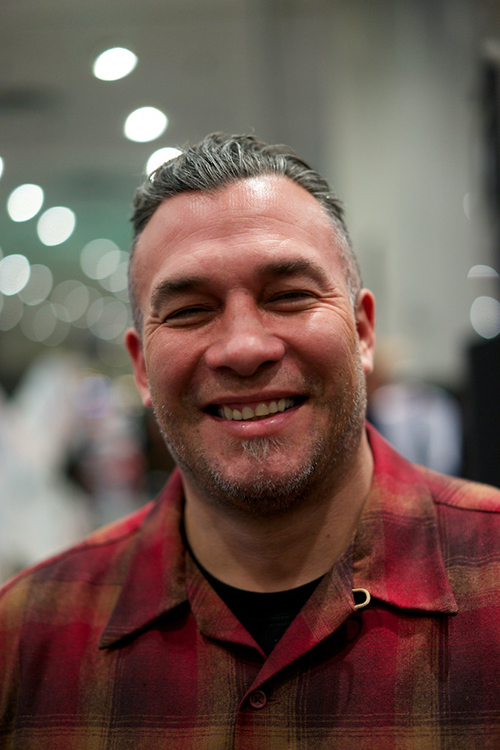 Uncle Paulie… No pictures!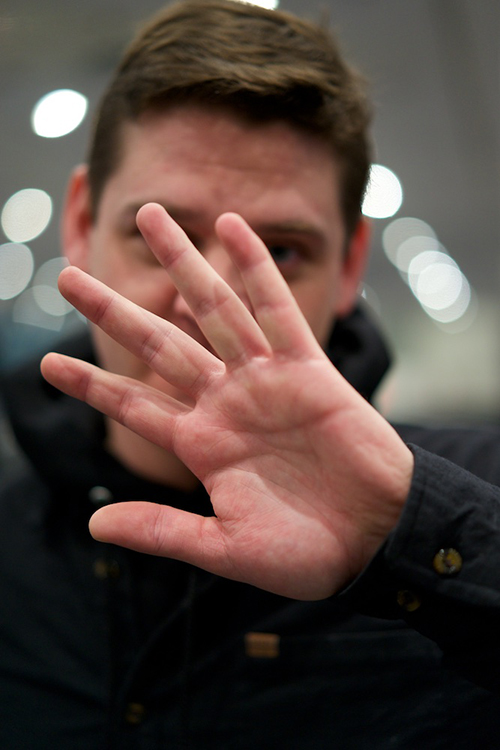 HUF's Chris Garcia.
DQM's Chris Keefe.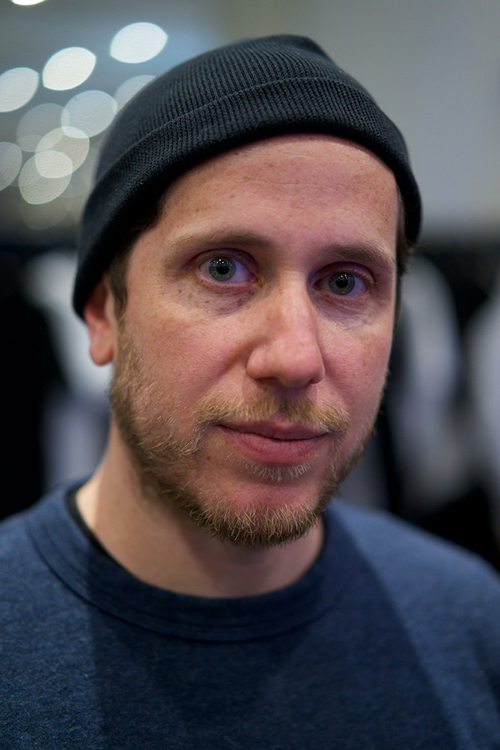 Ray Maté and I go back to PVC slide rails and jump ramps.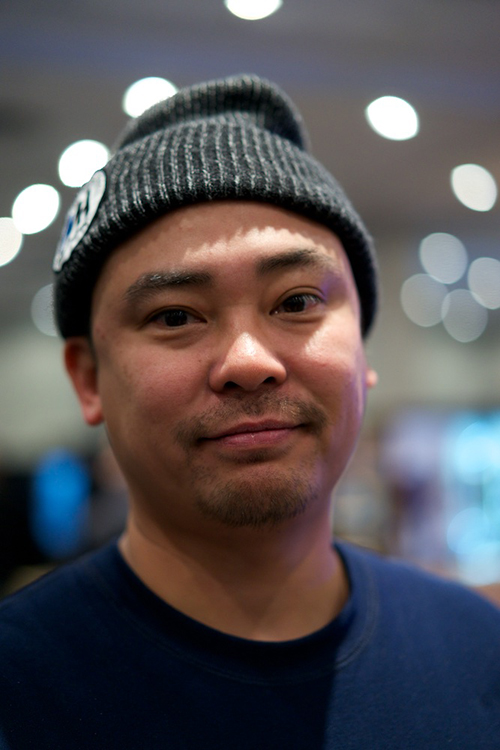 Ray and House of Van's Chopper Dave.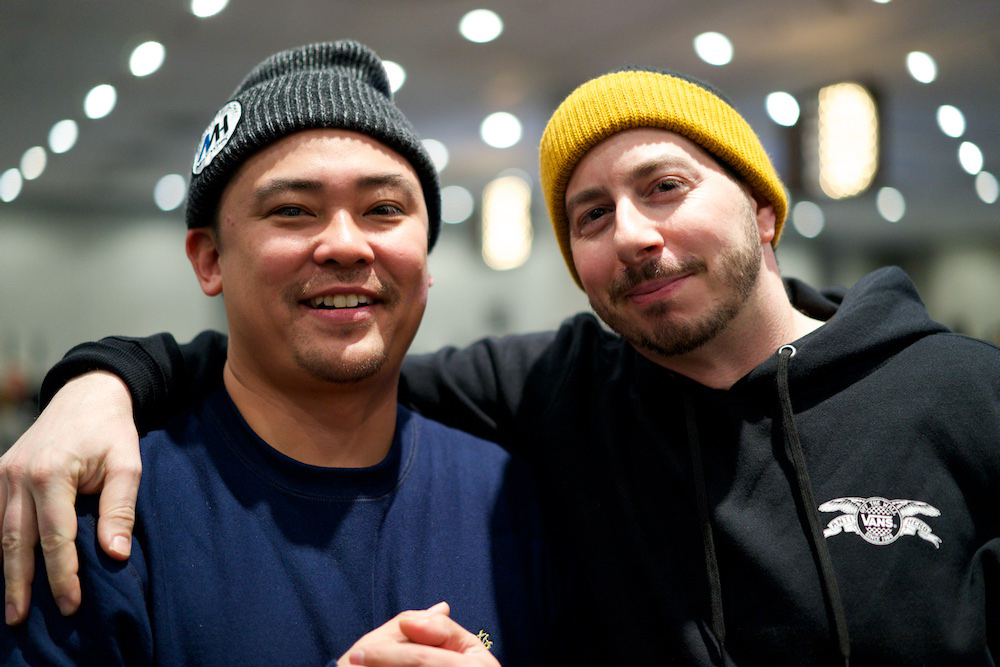 Chris Vidal trying to blend in.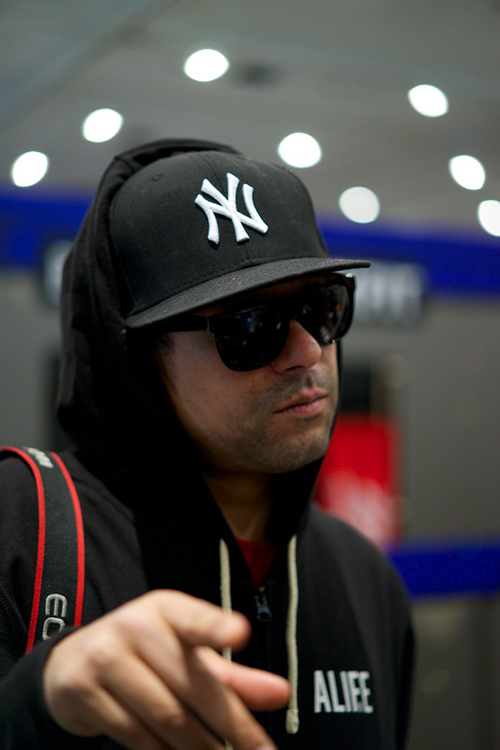 5Dmk2s and mk3s are the AK47s of photography/video…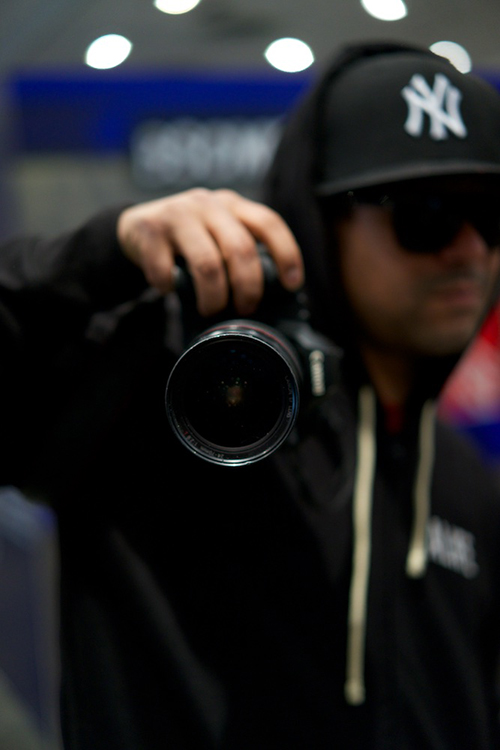 Frank 151's Stephen Malbon.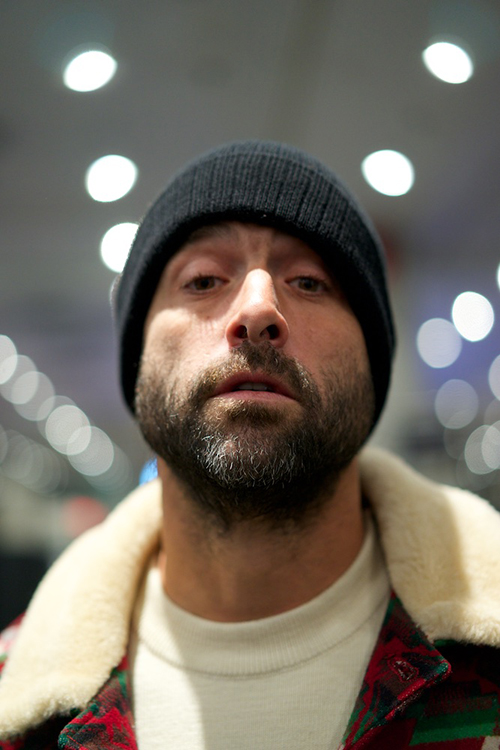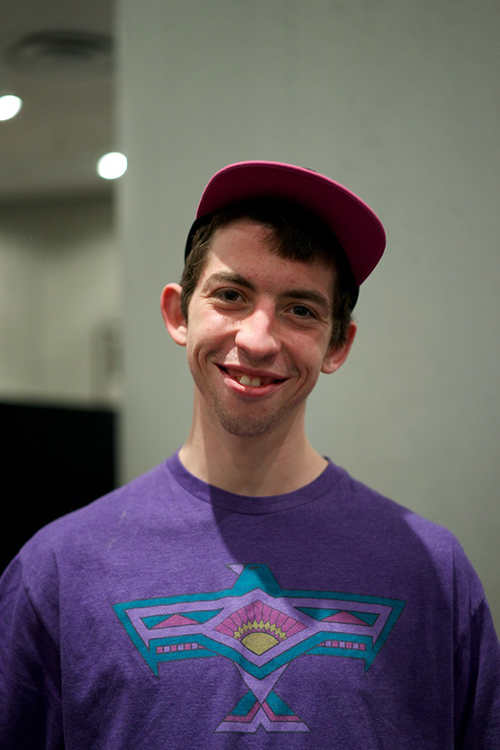 Natural Concept's JZ Radical showing off his new shoe on Etonic.
Rob Maté.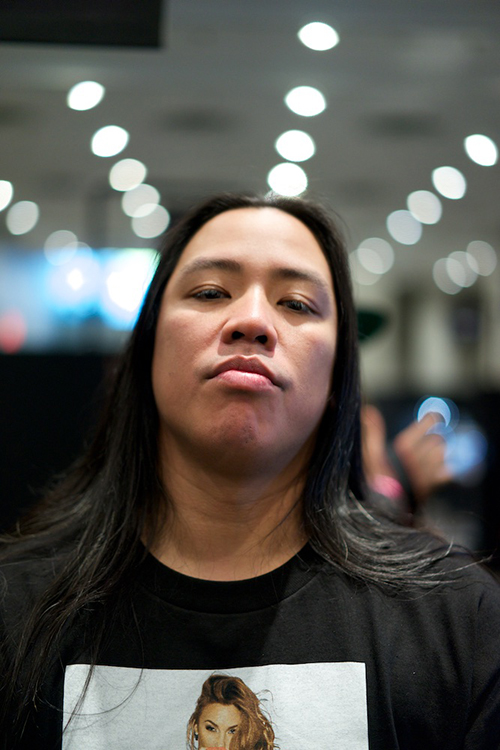 Hawaiian Mike.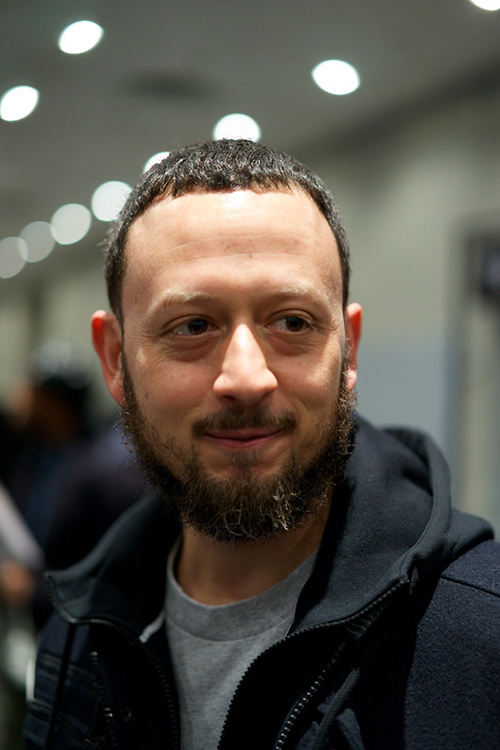 Bone's Vern Laird.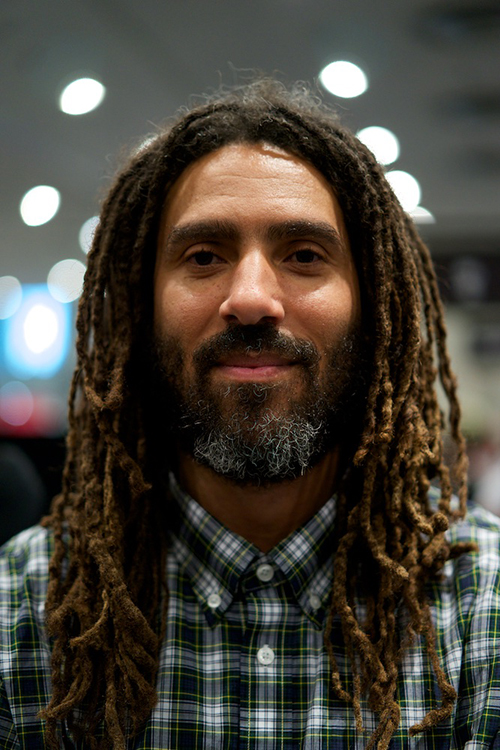 Jamel Marshall came up with a set of Bones wheels…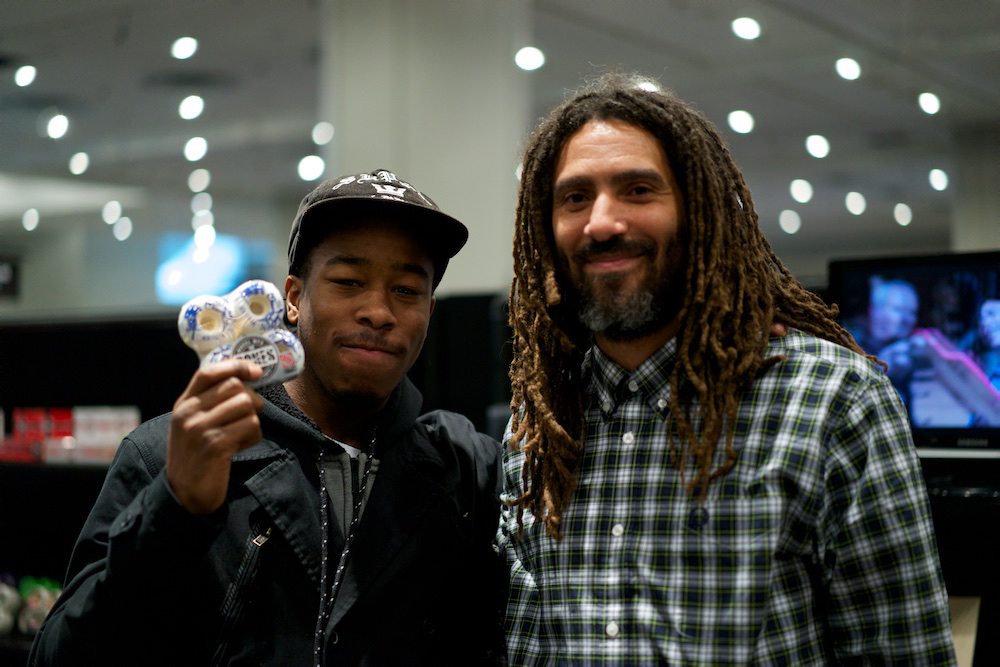 AM New York's Akira.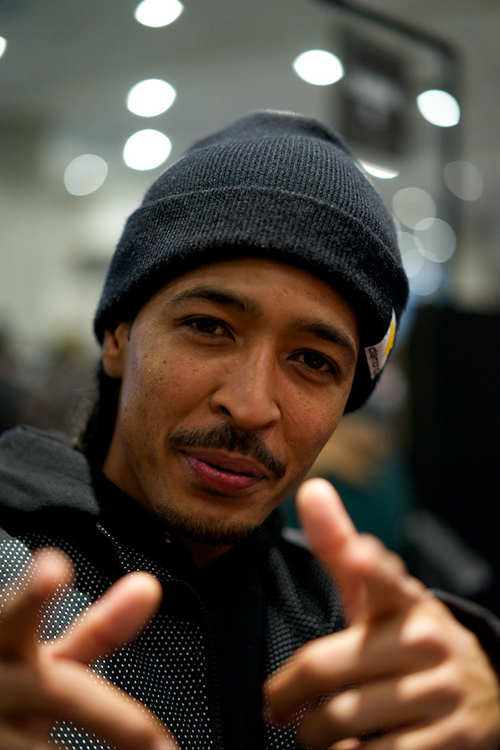 Deadline's NA.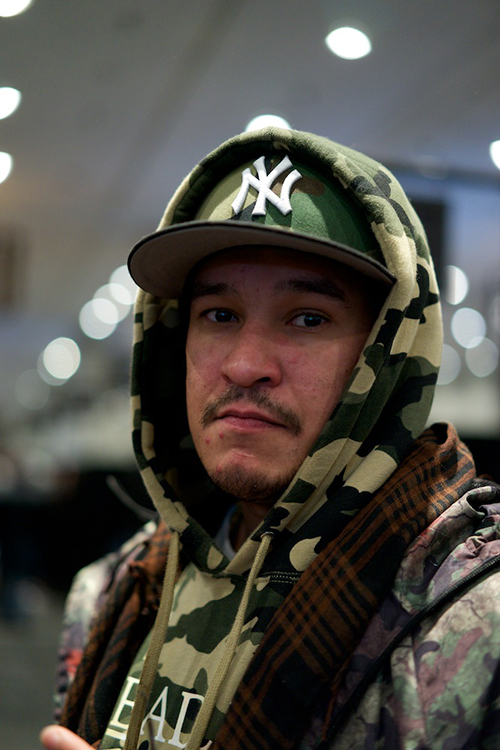 SDJ!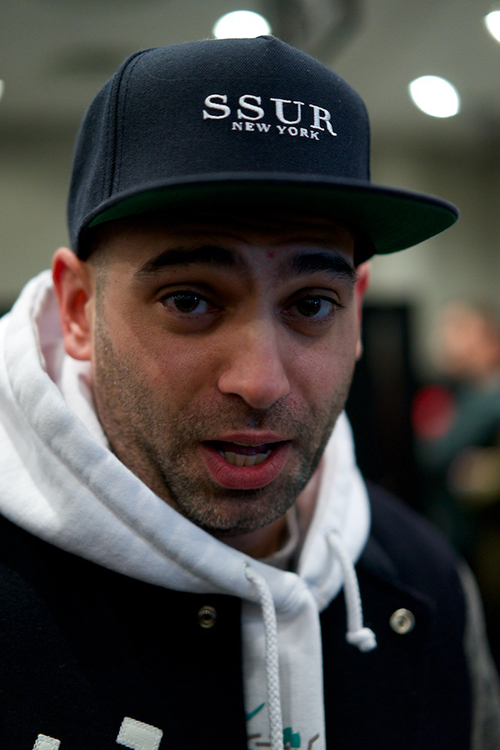 Mark Nardelli.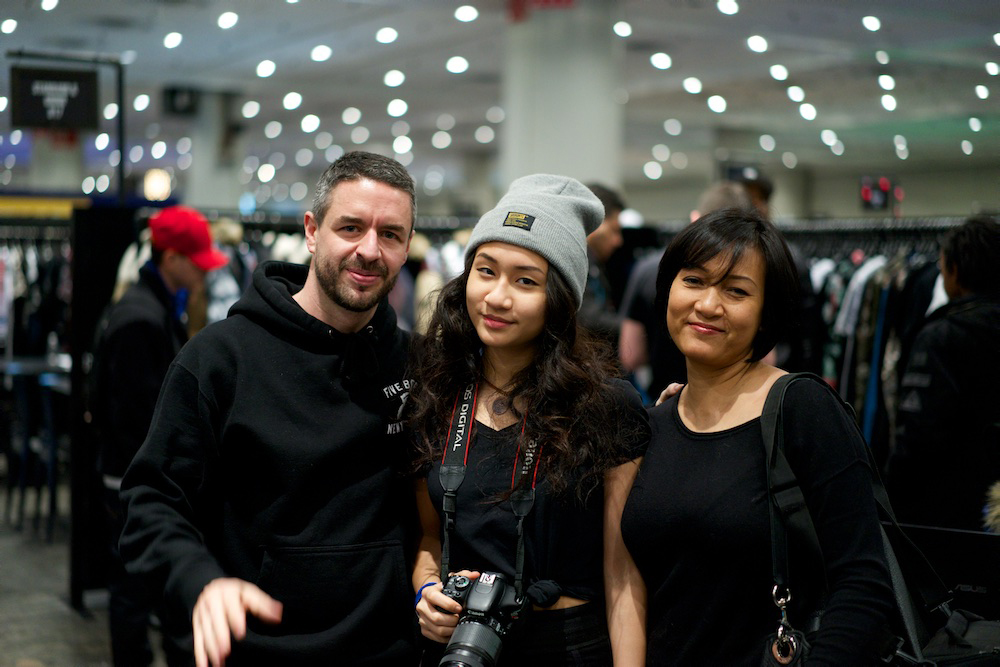 Nardelli and Ray hoping up the Mighty Healthy x Frank 151 issue.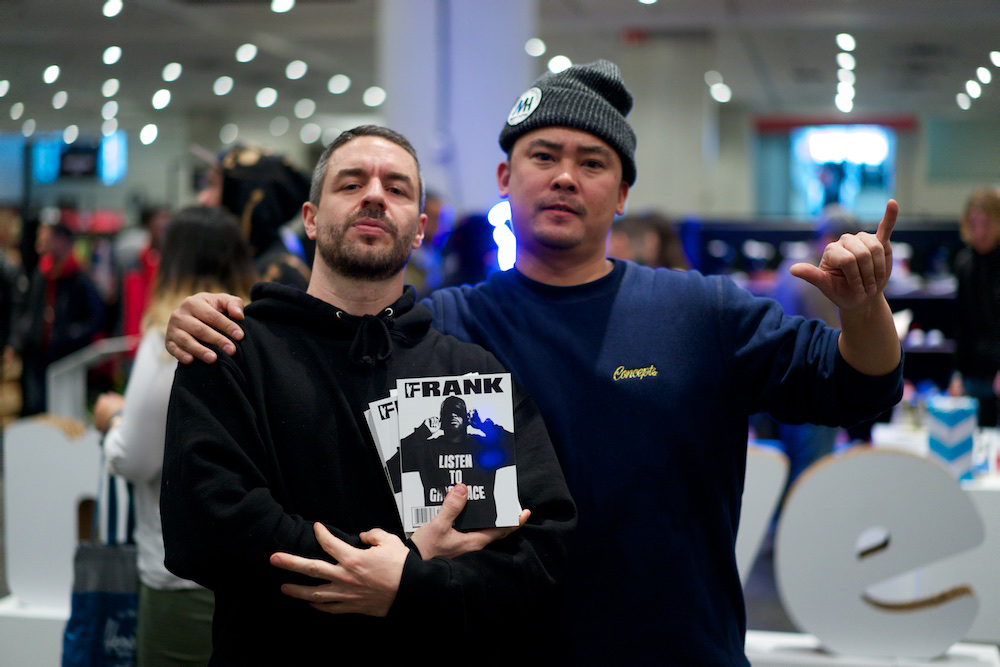 Last Suspect…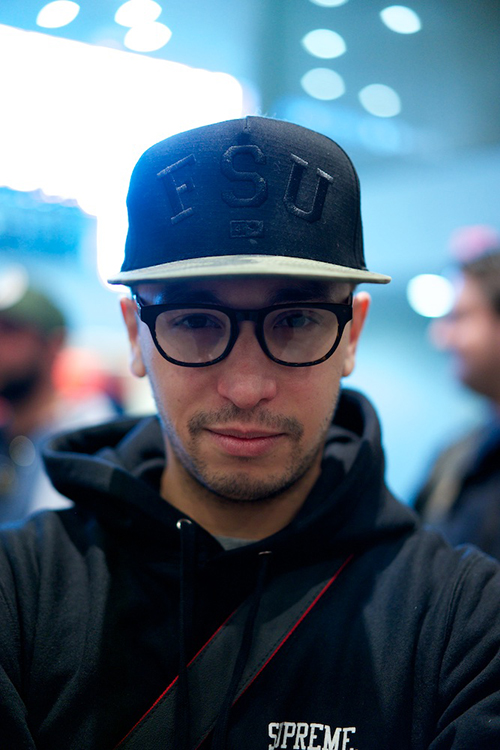 5 Boro's Jordan Trahan.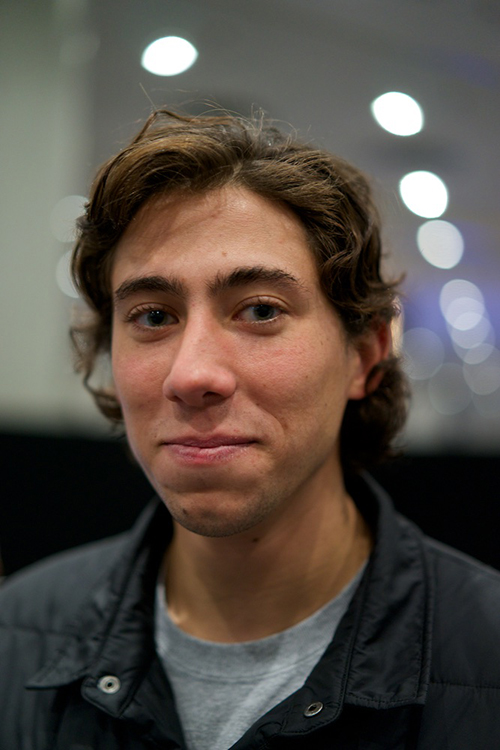 Cooper and Shrewgy.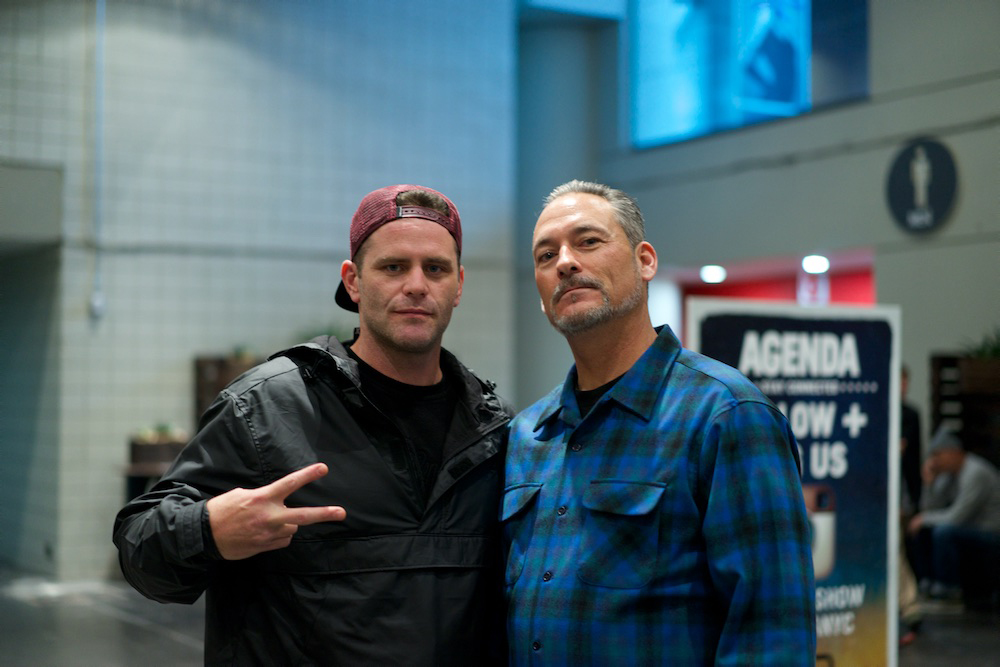 Tommy Guerrero.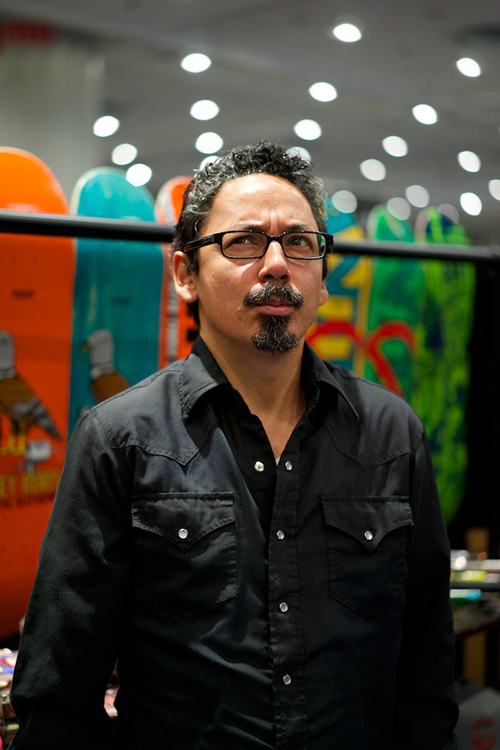 Mark Gonzales.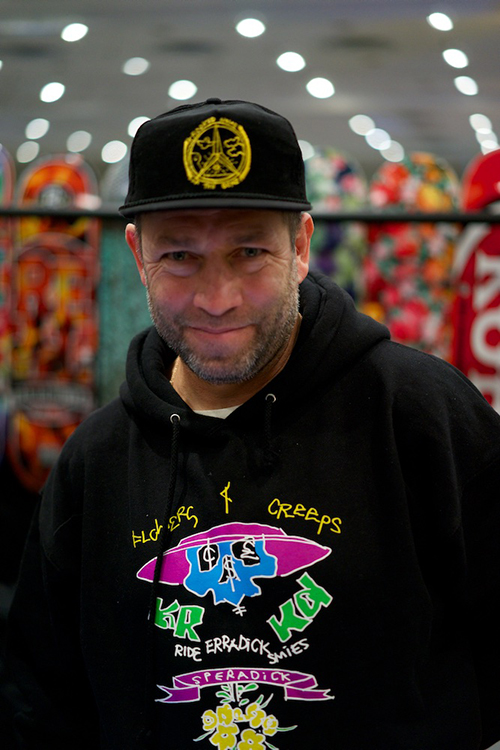 Tommy Guerrero, Mark Gonzales, Brian Anderson. Joey T, and Jim Thiebaud.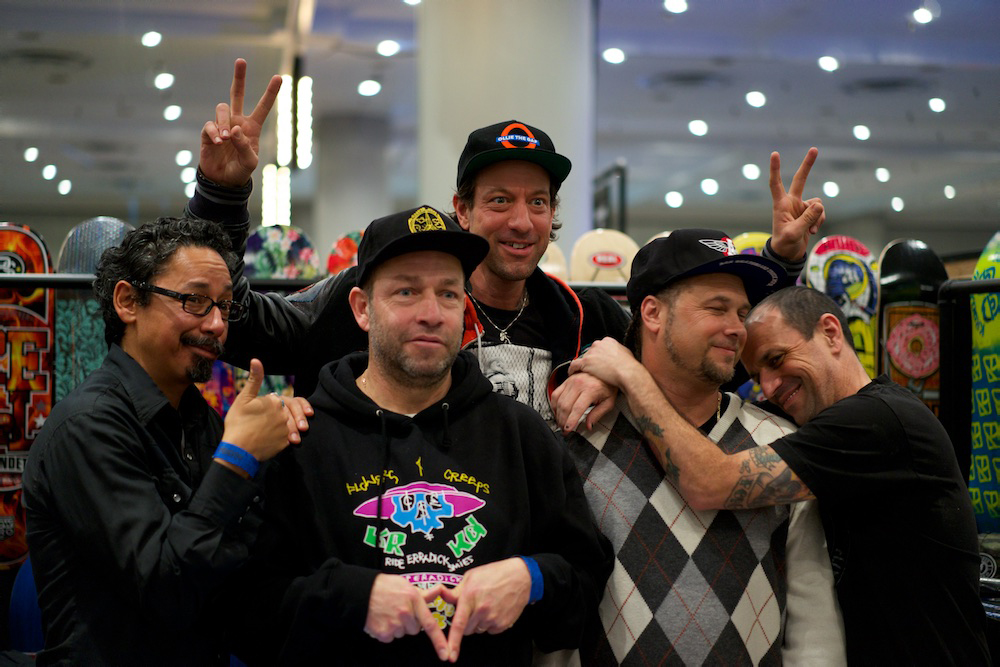 Keith Hufnagel, Peter Huynh and Ryan Hickey.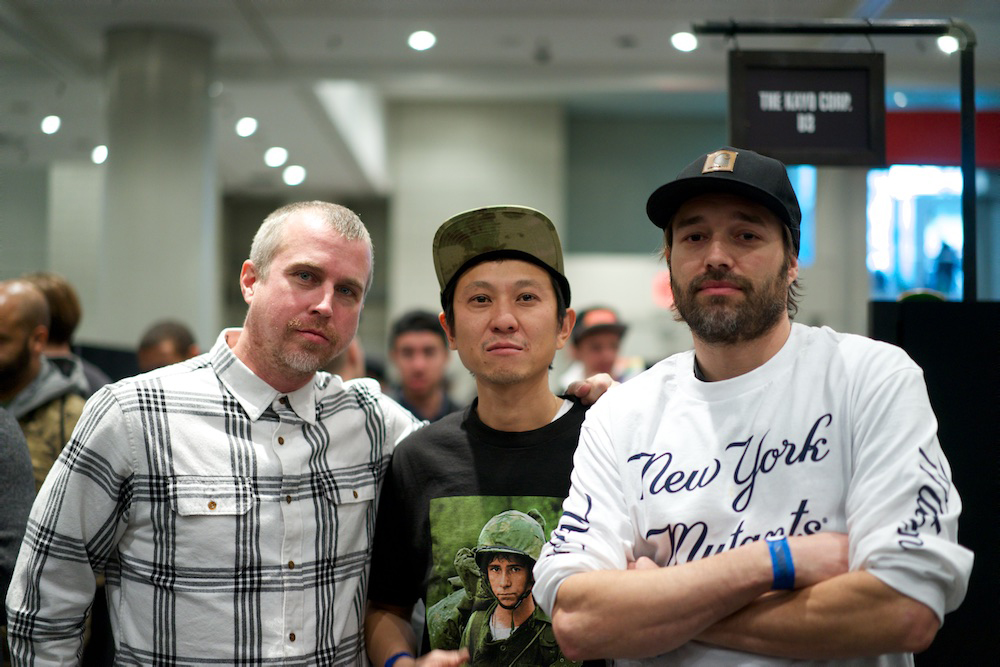 Ryan and Akira.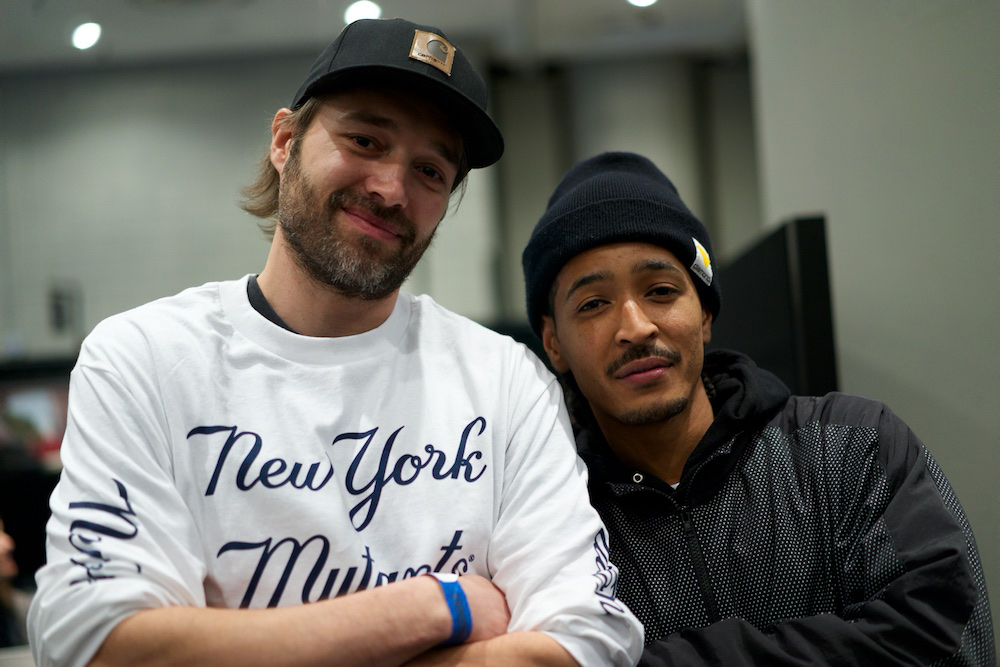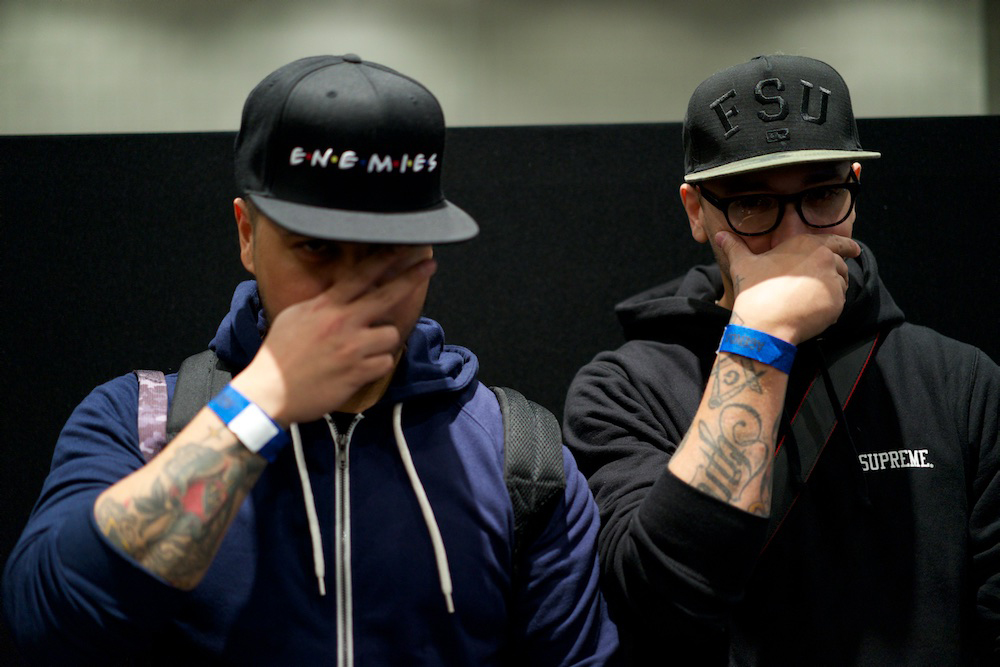 Steve Cales.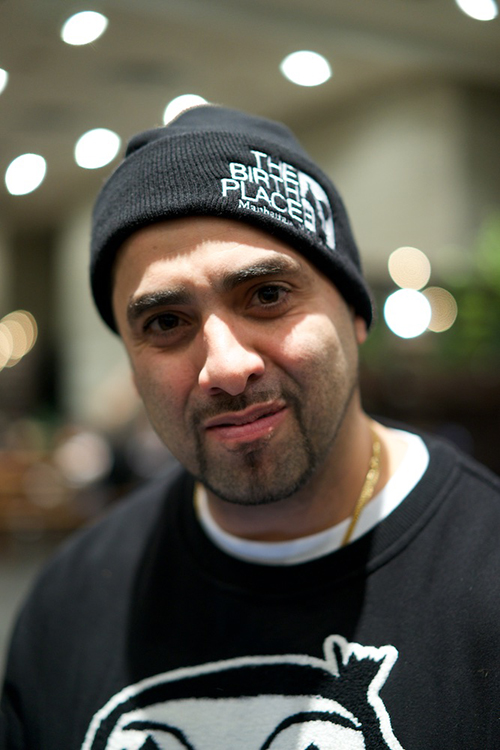 Bogdan.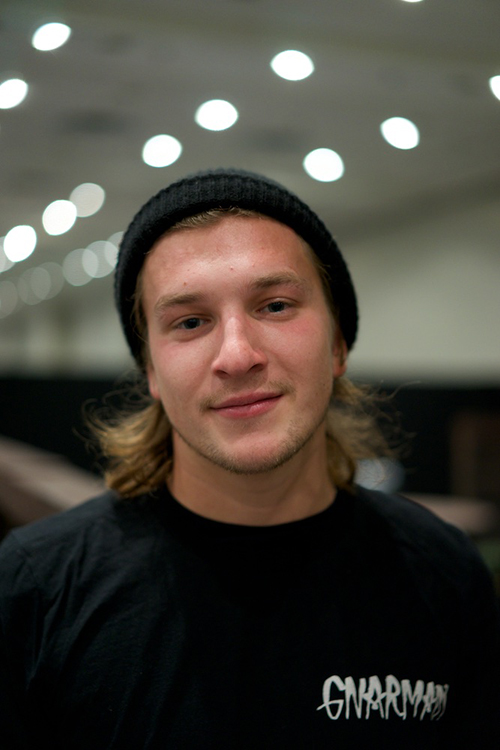 Matt Kruz.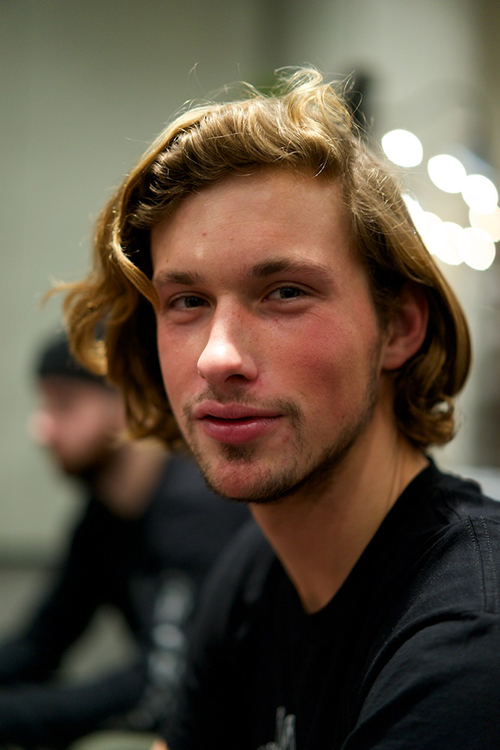 ICNY's Mike Cherman.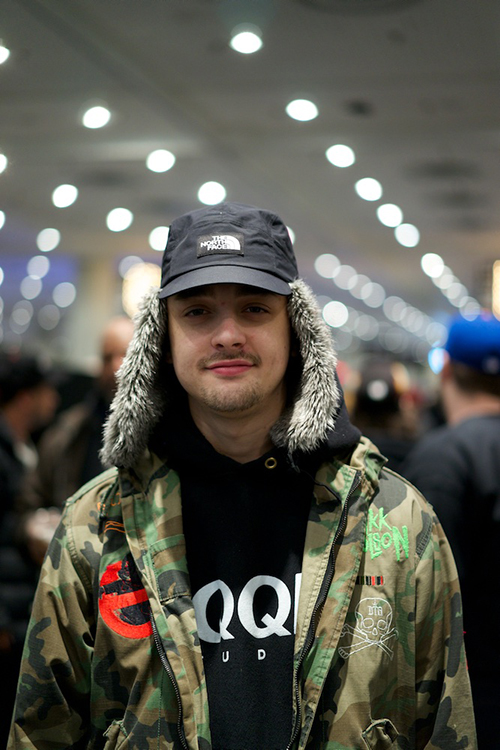 Adreil.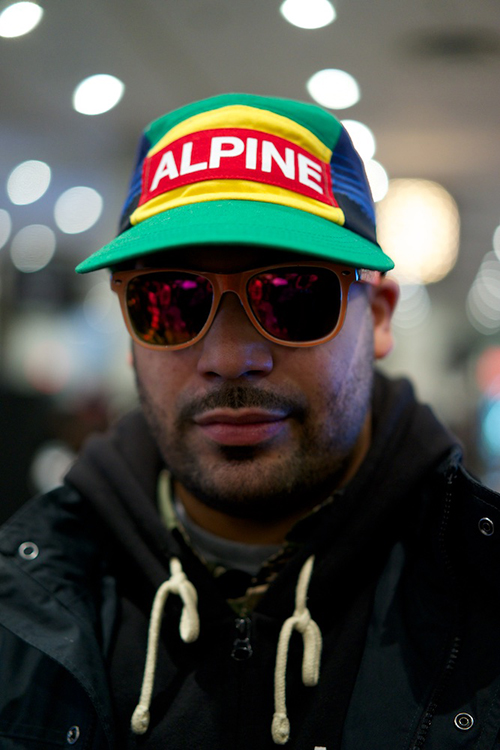 Pooky.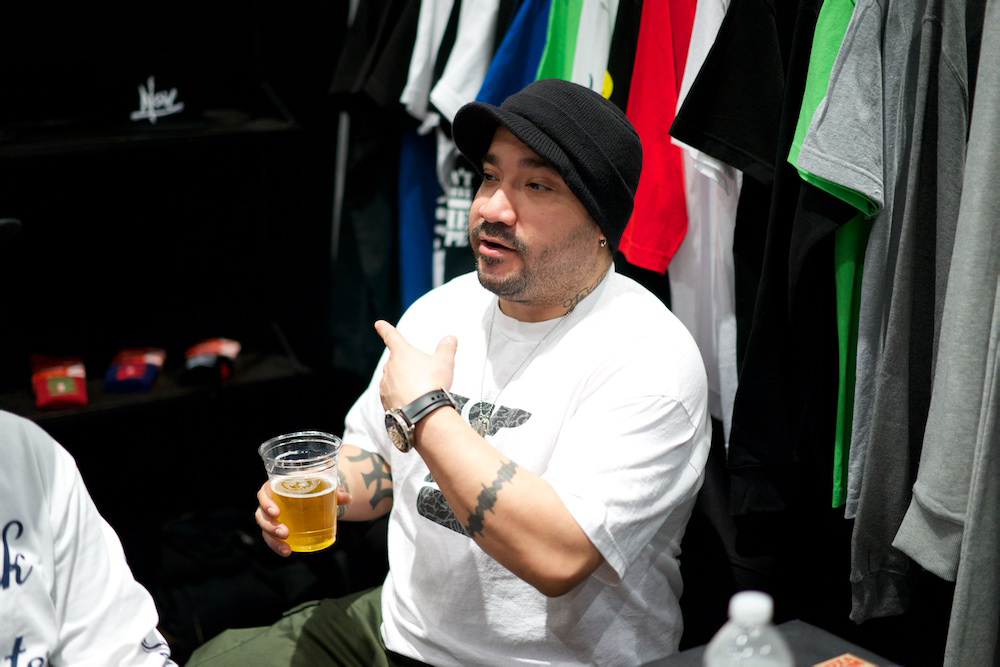 Ryan.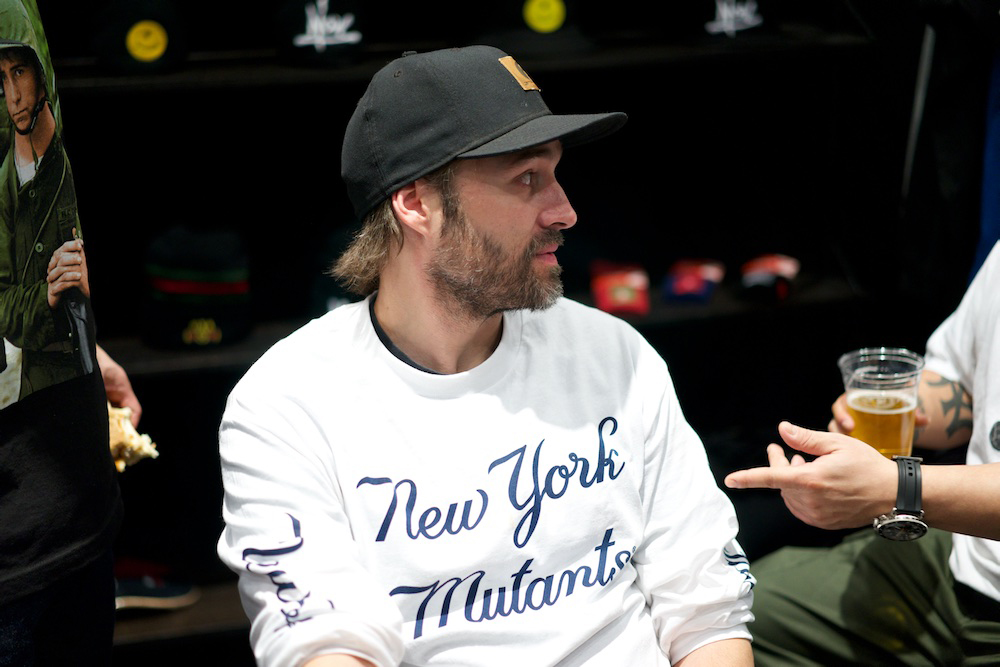 Burton Crew.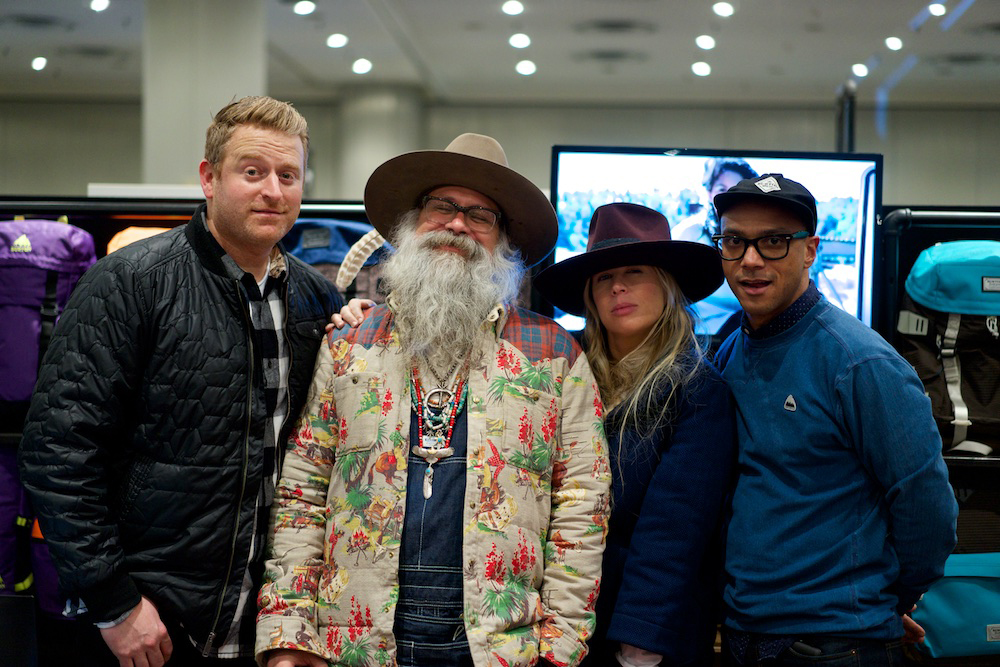 Nick Diamond.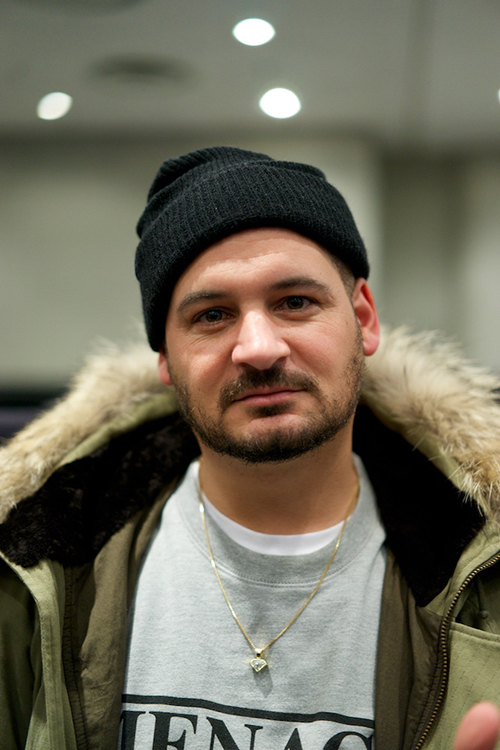 Pooky.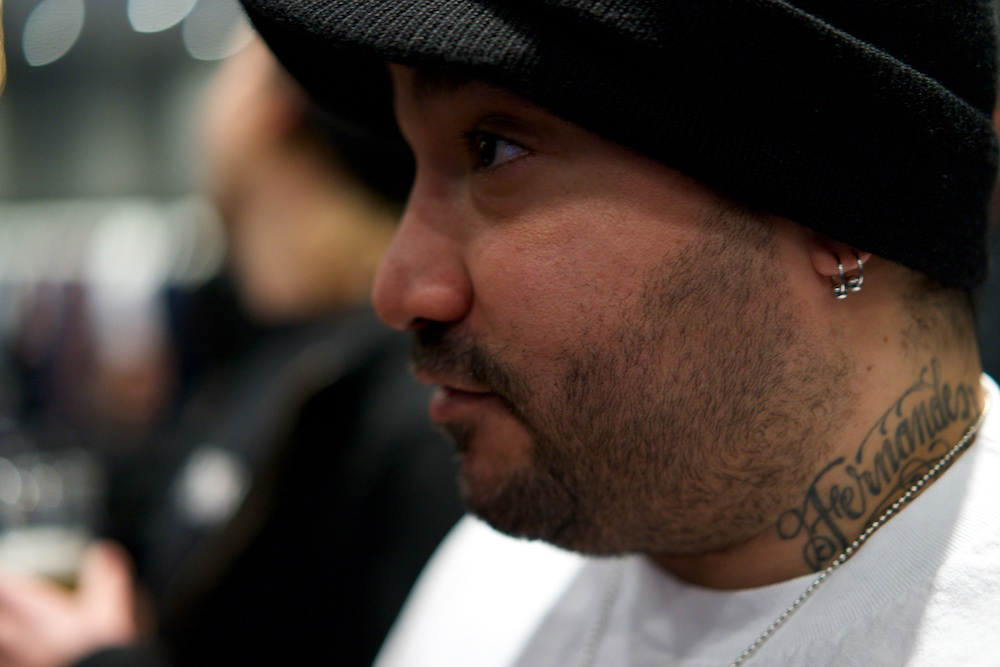 Alife's Jesse.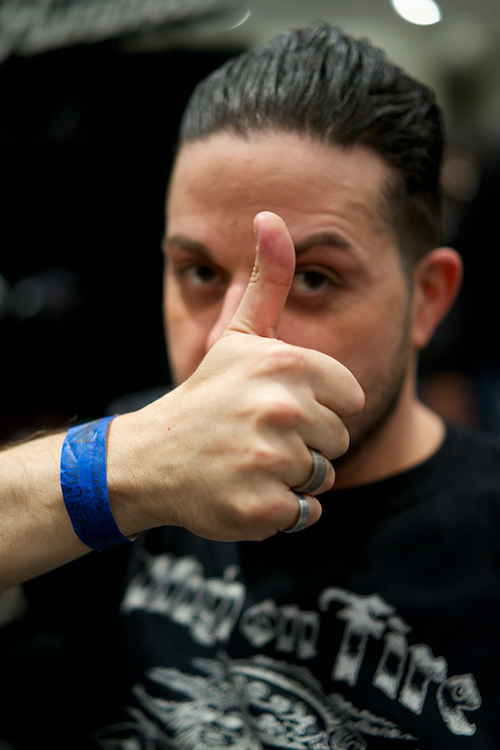 Sweet Chick's John Seymour.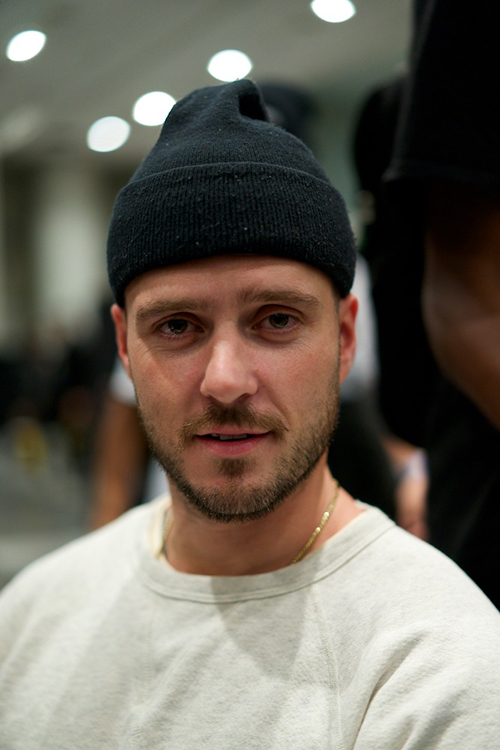 Mike LaPilusa and Jeron Wilson.