Whenever I am out in N.Y. and running around with 13th Witness, chances are we are going to end up at Fun City Tattoo. Located at St. Marks Place in Manhattan, it has become a sort of Cheers if you will for 13th and Jason Goldwatch. It has an amazing vibe to the shop that, at first, can be a little intimidating, but once the ice is broken, it is full of dry and witty sarcasm, smiles, laughs, and good times. Run by Big Steve, who now has been tattooing since 2003 and apprenticed under the the original owner of Fun City, Jonathan Shaw, he's kept the heart and soul in Fun City which is apparent by the work done there and the clientele who keep returning. Rolling in there with Watch x Witness is non-stop laughs once through the door. From their spontaneity, to tattoo choices, to just everyone roasting one another, it is all fun. Being that I have been there numerous times over the past year, I thought it would only be fitting to share with you a little bit of insight into this tattoo shop. So enjoy the photos below and if you ever find yourself off St. Marks Place and 1st Ave., stop in and say what's up to Steve and do yourself a favor and get a tat.
Exterior settings.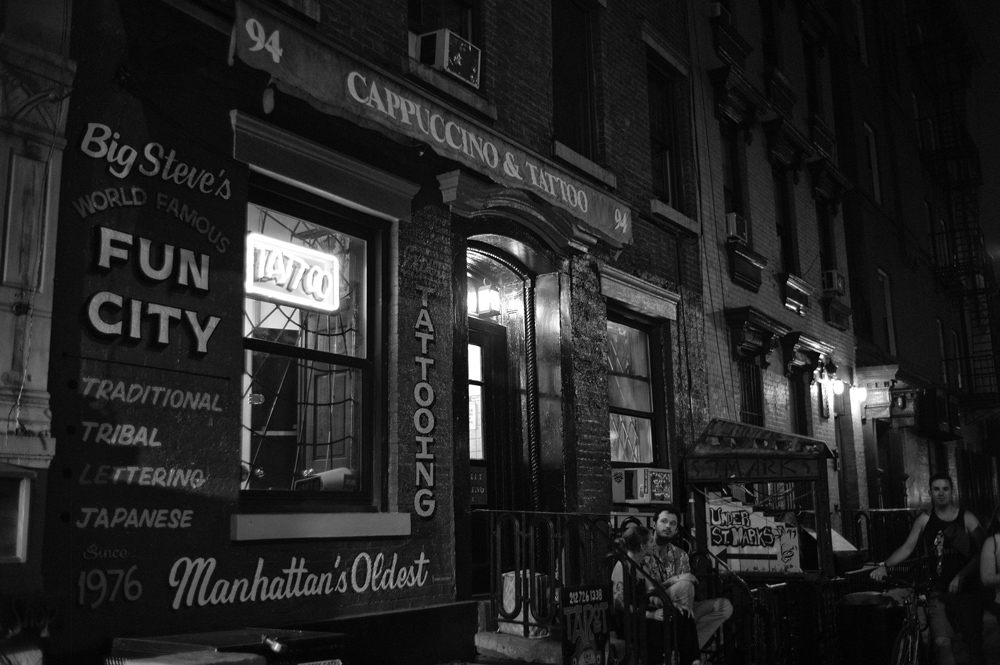 13th saying what's up to Mr.Flawless.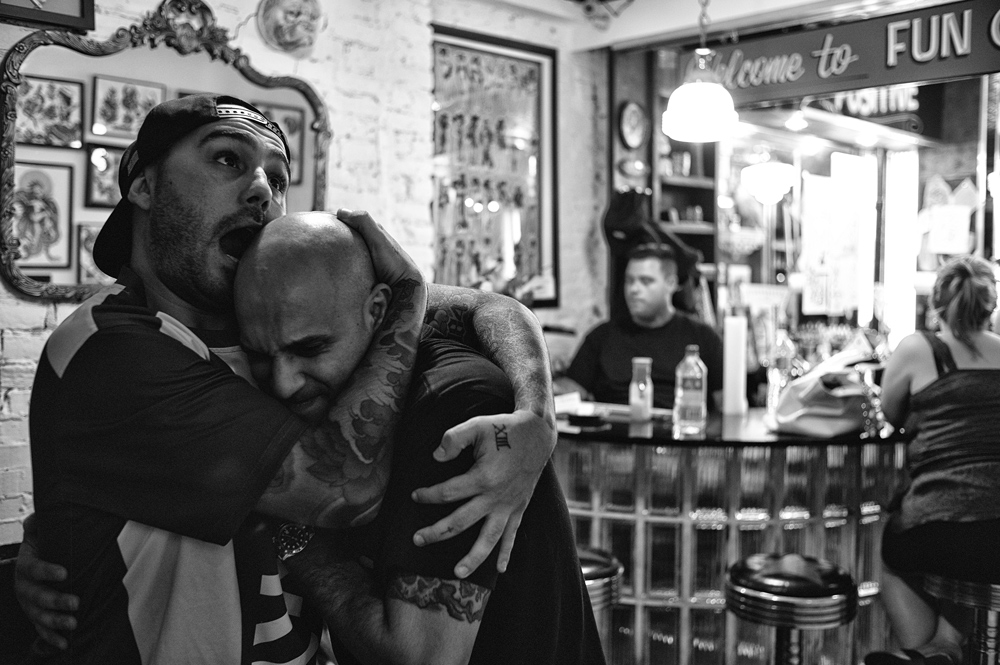 Tattoo life.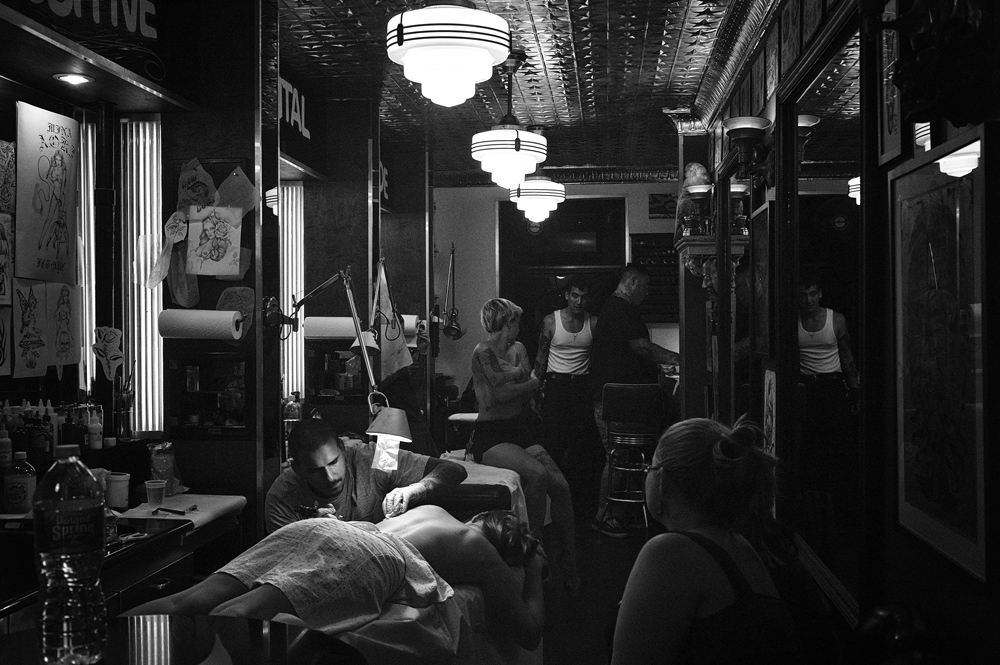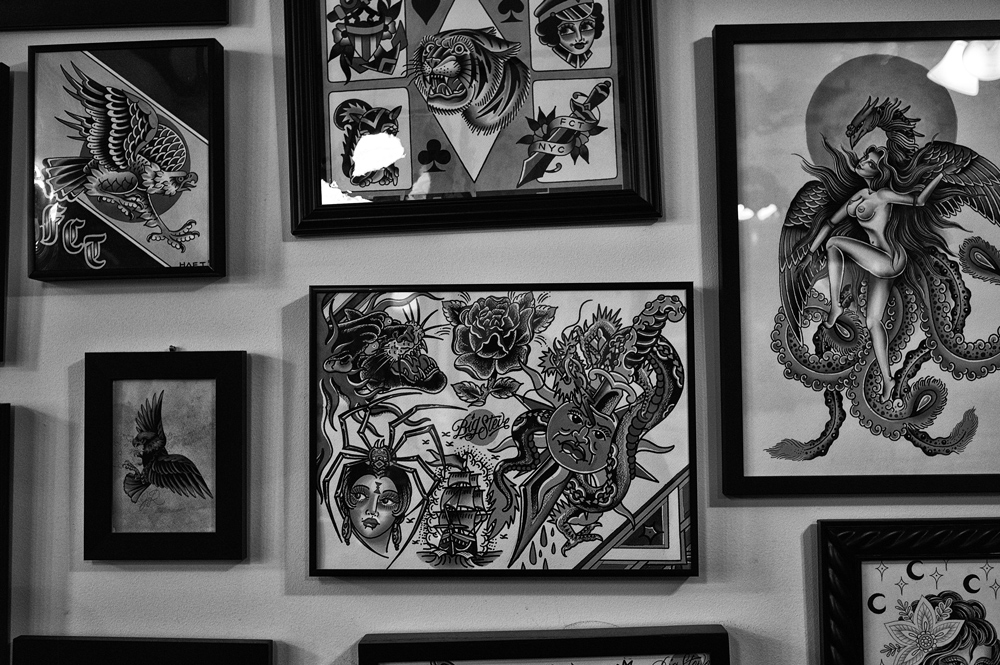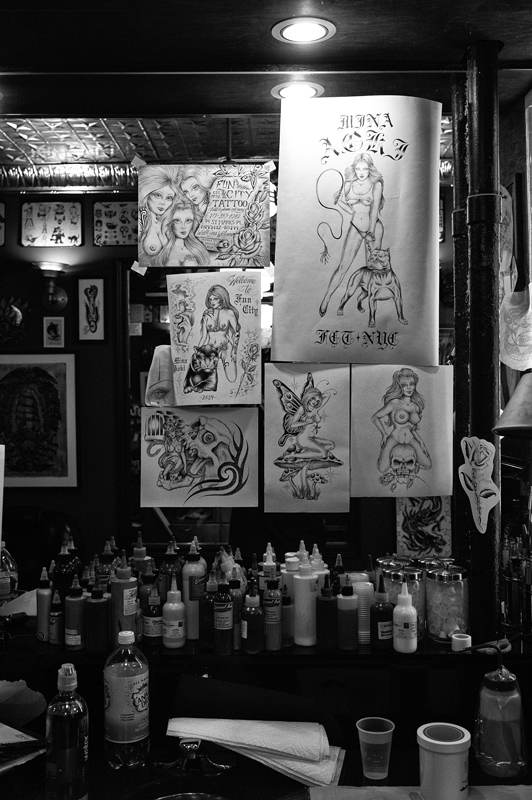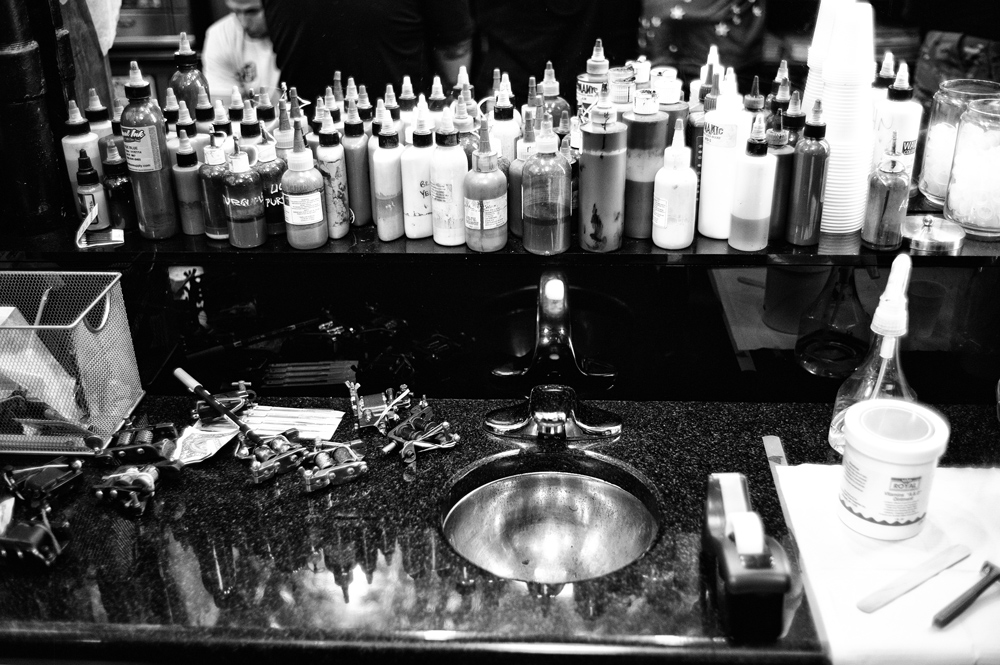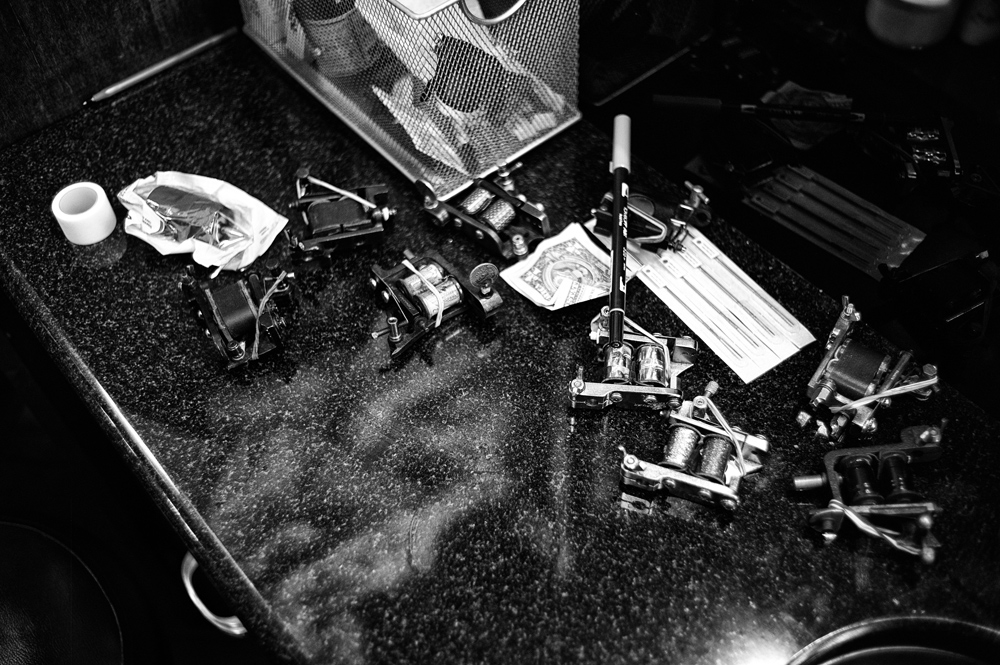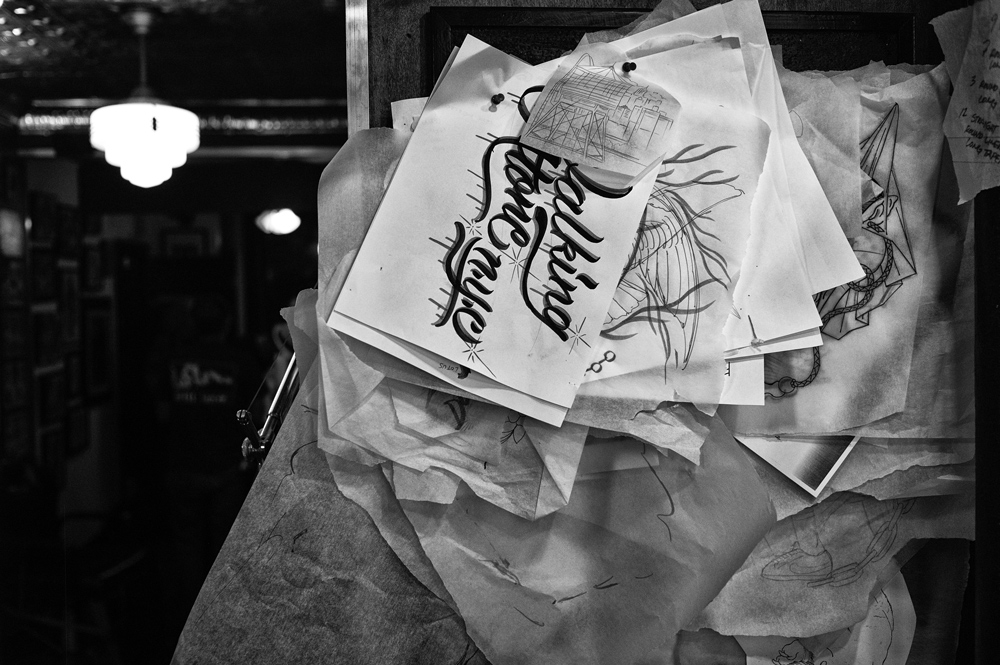 Big Steve prepping some work for 13th Witness.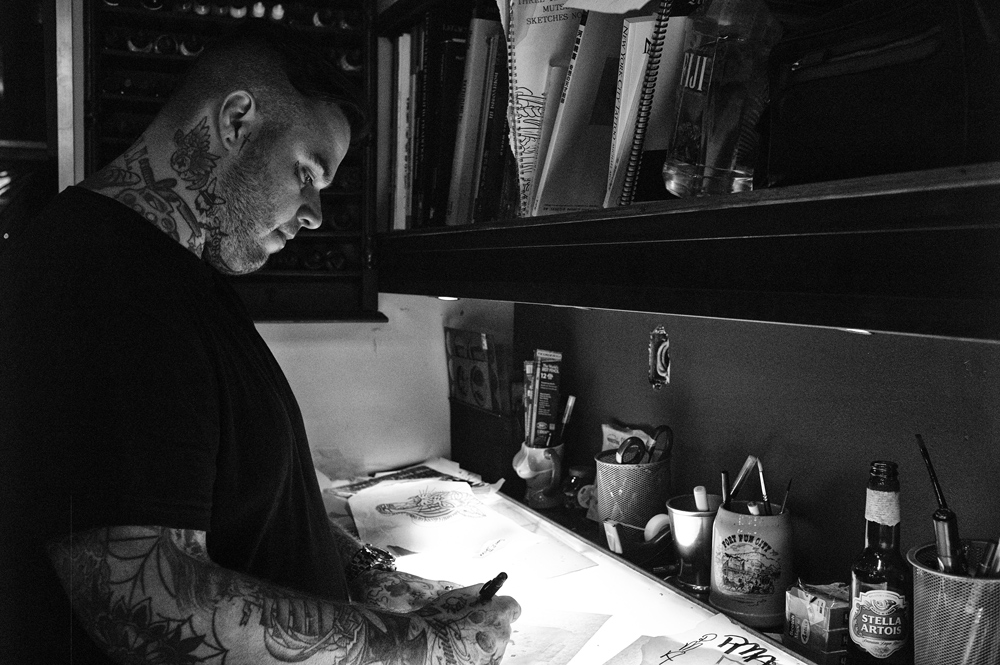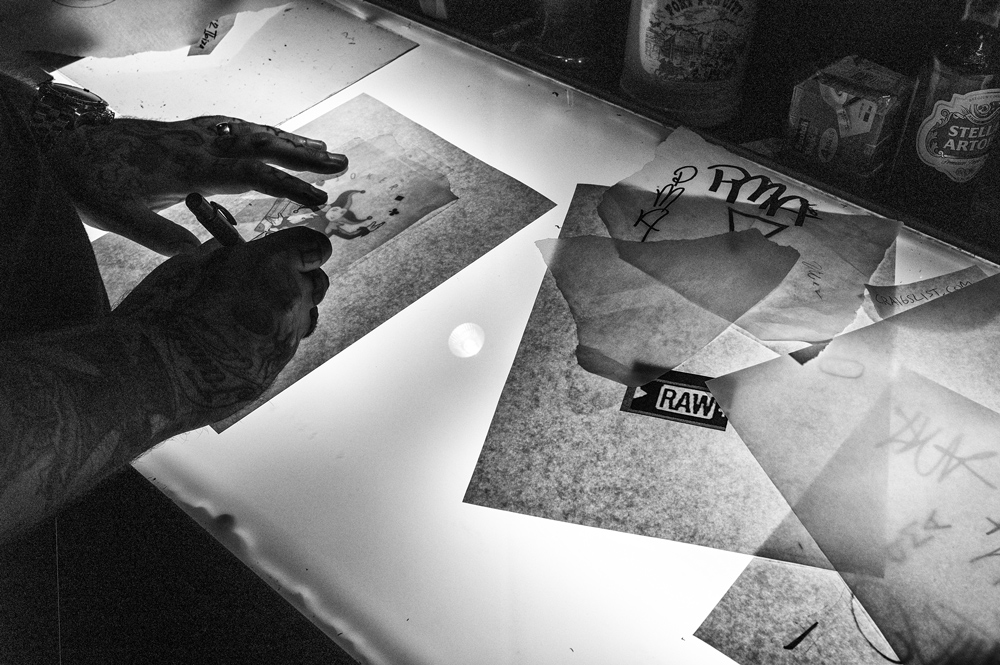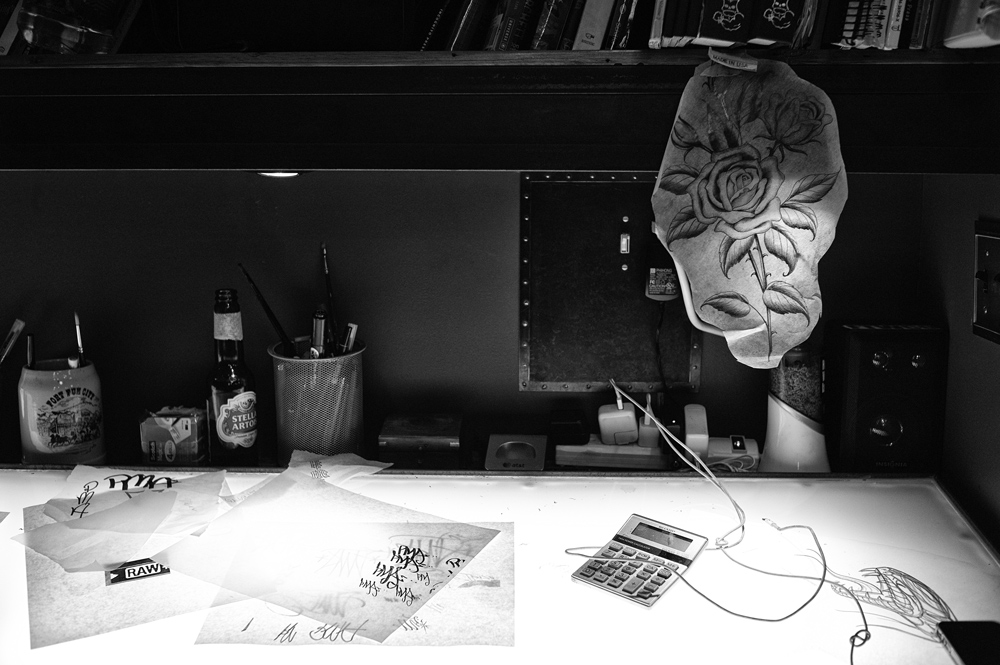 Going in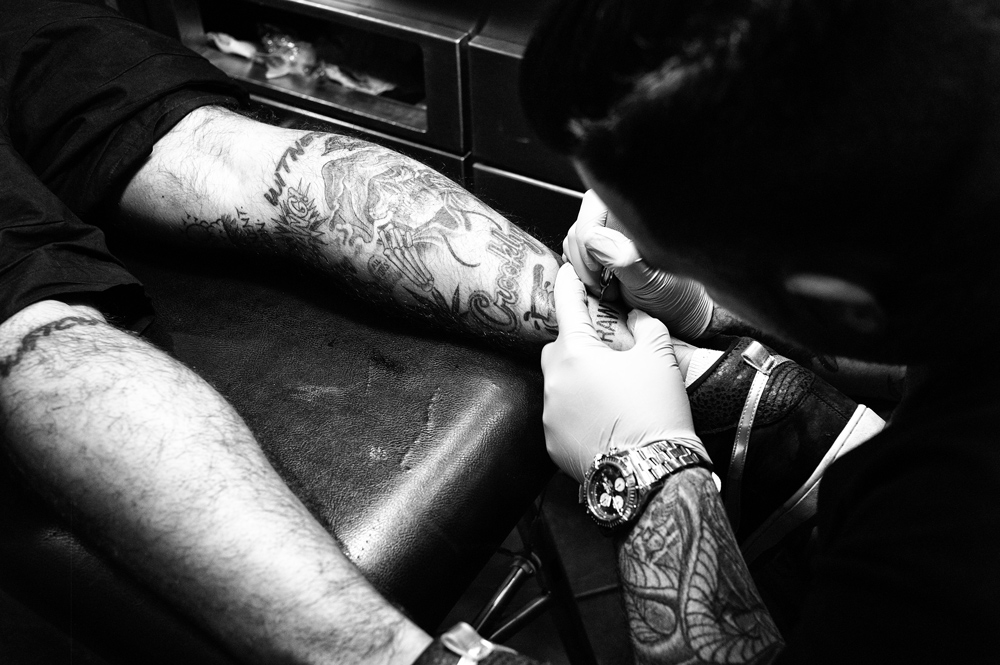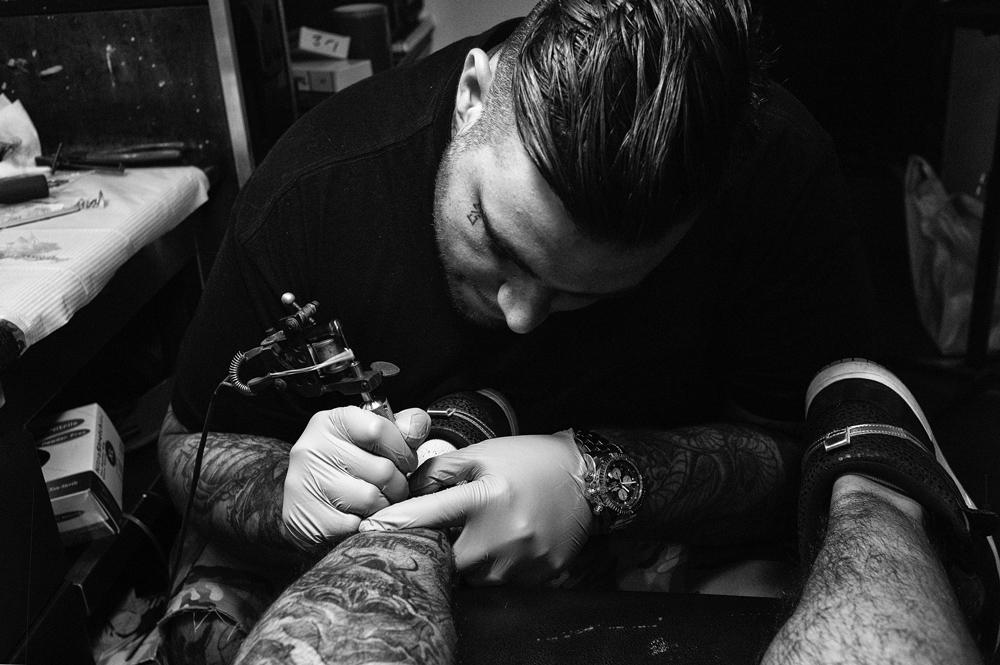 The stoop outside Fun City is a great place to take a break in-between tattoos.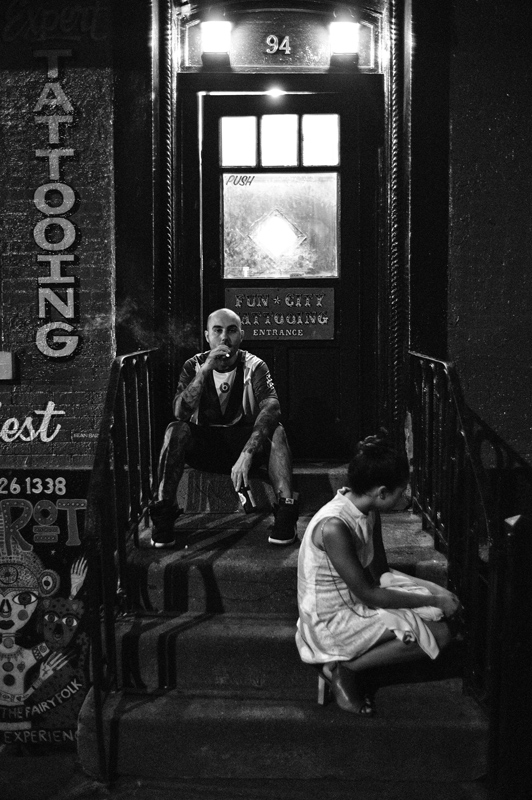 Goldwatch showcasing his ink while Big Steve takes a moment to photo bomb.