Eunice Chang is your ride-or-die best friend. Quite literally, the 25-year-old skater from Los Angeles not only has the plywood prowess to meet you on your biggest trick but she'll also be your biggest champion. Case in point: on this particular Saturday at Roselake in Echo Park, Eunice is riding with her friends Evan Borja, Whitmer Thomas, Marcello Campanello, and boyfriend Jeramy Ritchie. Here, on a typical weekend for Chang, their crew — self-named The Cranberries for no real reason — are hyping each other up as they attempt a gap that's daunted Chang for a minute: the long double set of stairs.
And she's got next.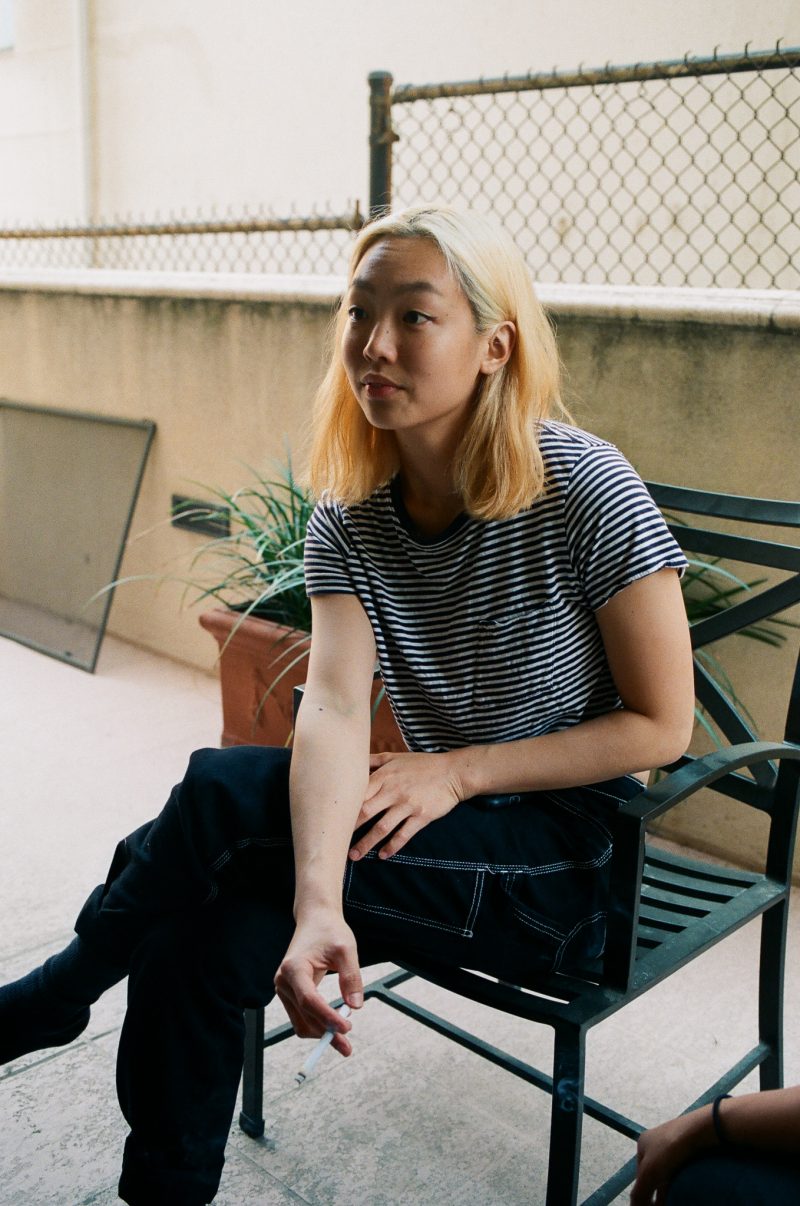 "I like how you guys are having a date on a double set," says Thomas, as he looks on at Ritchie giving Chang a pep talk as she takes on the biggest trick of her growing career. And damn, is it growing fast. A recent addition to the Worble crew, and an influencer in her own right, she's quickly becoming an Instagram favorite. (Get on her 'gram for pure comedy and daily skate content, which features everything from her life with Richie to riding with Briana King.)
But forget that noise for now. At this moment, she's only interested in hearing out one voice — the one in her head telling her she's got this.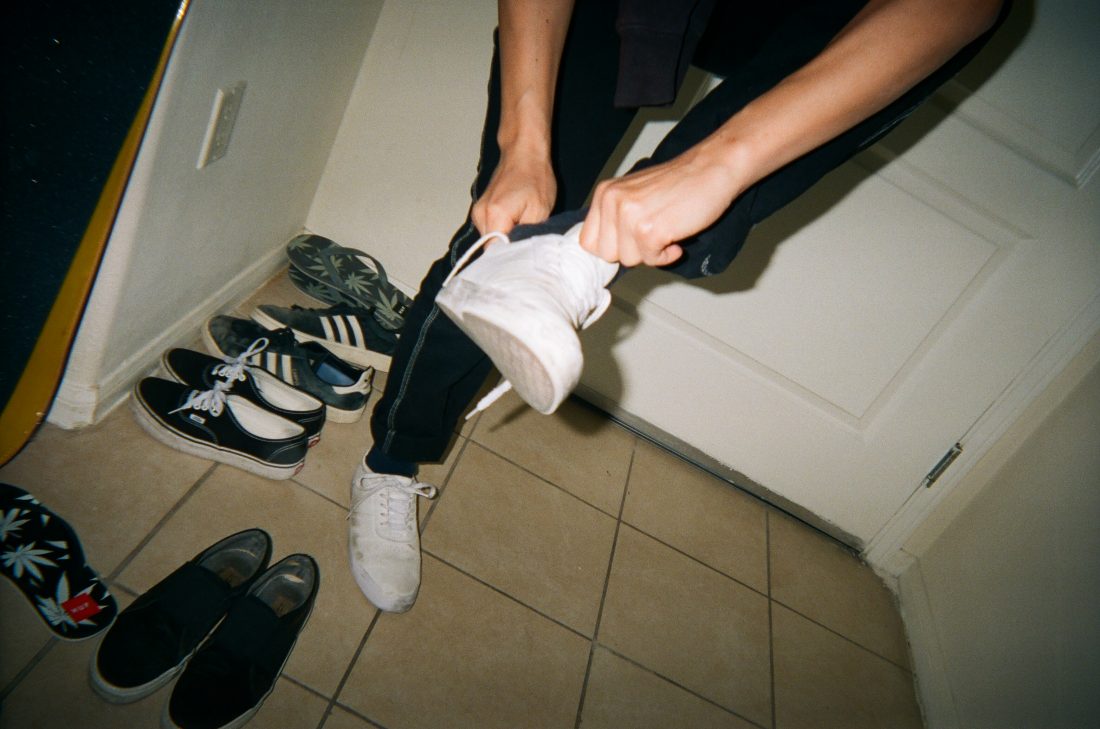 To find out if Chang cleared the gap, read on below, where you'll learn more about Eunice's come-up and the community that built her.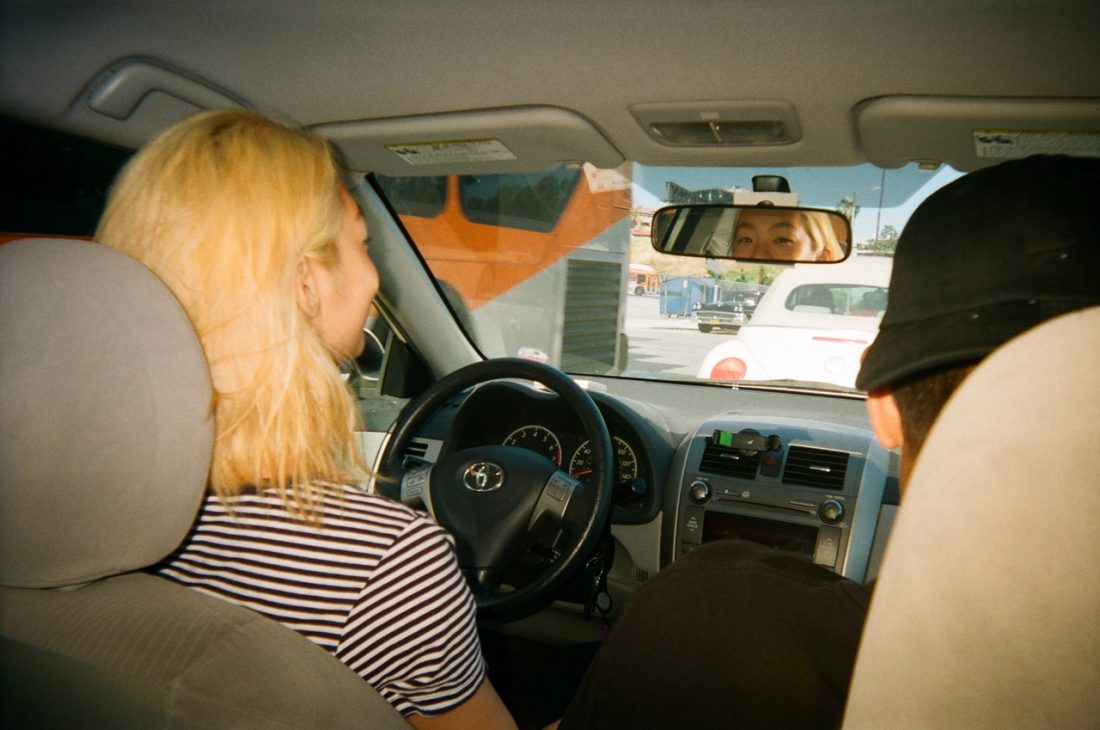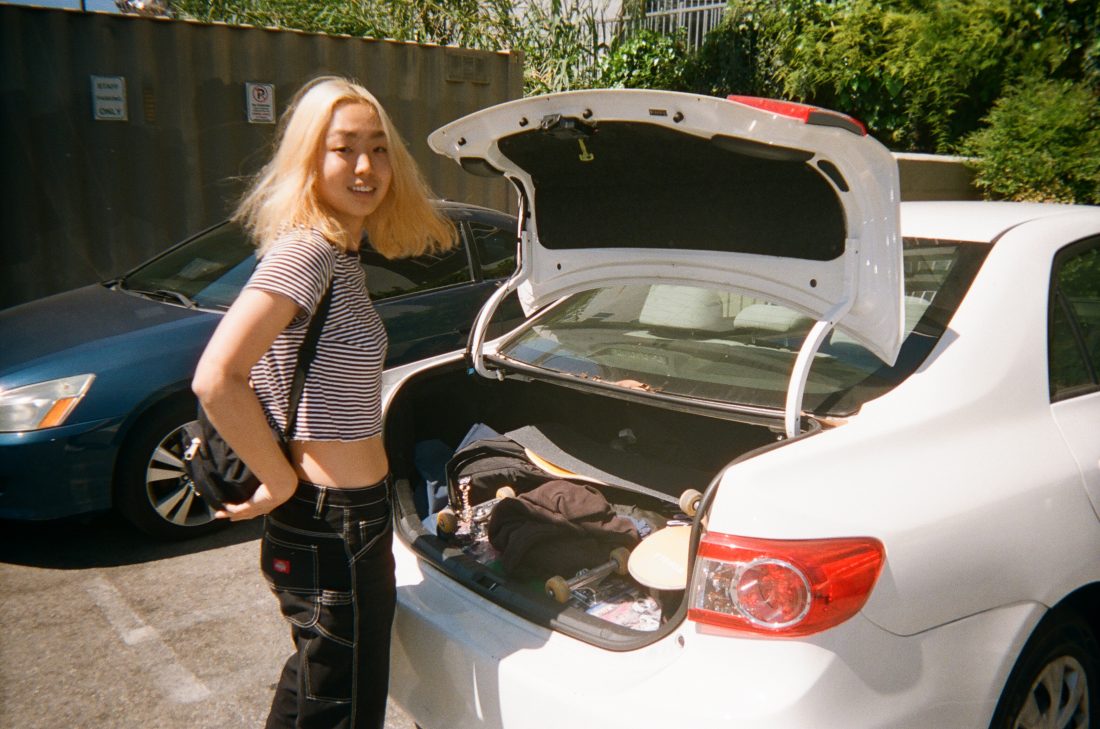 Getting into skating:
I grew up watching Jackass and I really wanted to be Bam Margera. Those guys looked like they were having so much fun. But it wasn't until I saw the movie Lords of Dogtown that I was actually like, OK I'm getting a board. I was 14. There wasn't a lot of Asian women on TV or movies, so when I saw Stephanie Limb (the actress who plays Peggy Oki), it was really inspiring. There's one scene where she does a backside carve in this massive, blue backyard pool. It's like a split second but that always stuck with me. Seeing someone that looks like you doing some cool shit — if she could do it, I could do it. But learning how to skate was the first step, so YouTube and my friends taught me.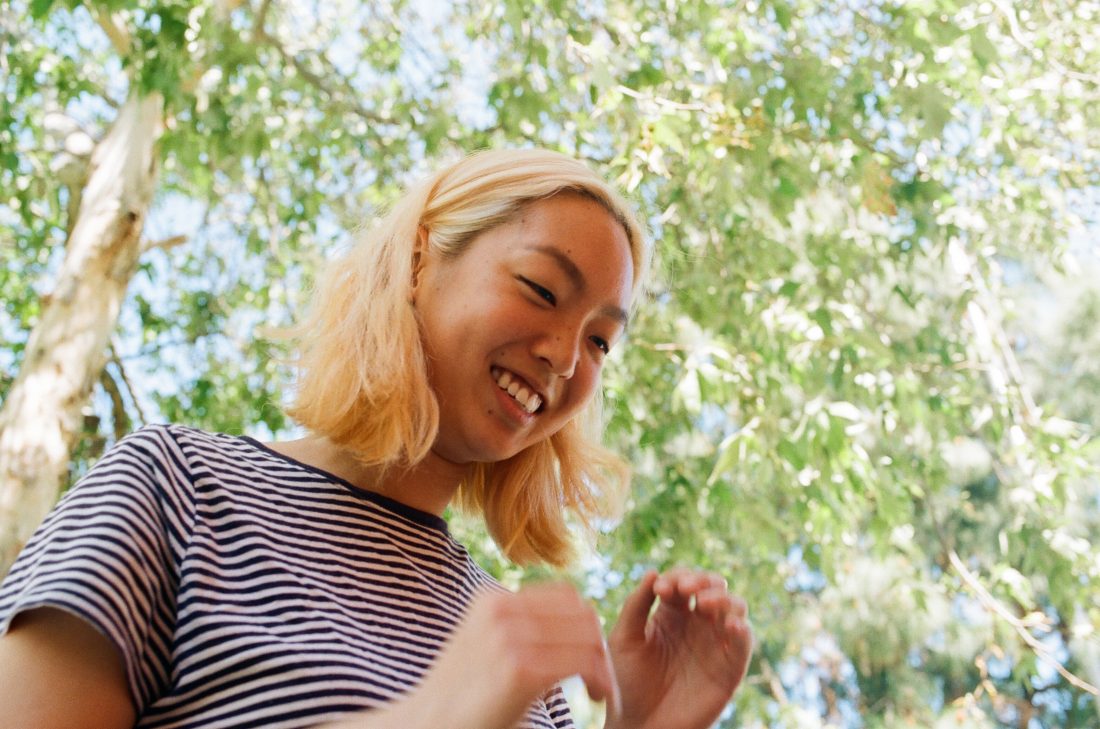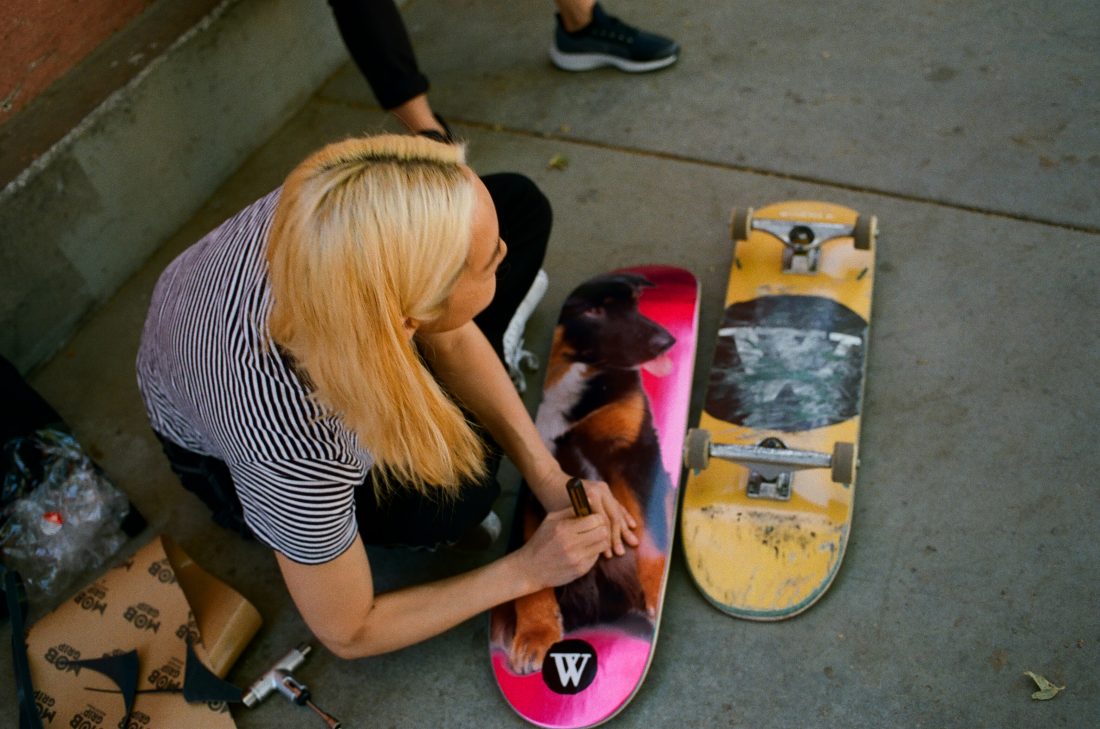 Her past and present heroes:
I had a huge crush on Jerry Hsu. I think his Enjoi board was my first board. Also, Lacey Baker, The Nuge, and Daewon Song were my heroes. My favorite skaters now are Jeramy Ritchie, for obvious reasons, and of course, my friends are my favorites. As for pros, my all time fave is Grant Taylor. Brent Atchley is my style icon. I like Ishod [Wair] a lot, and I'm obsessed with Fabiana Delfino.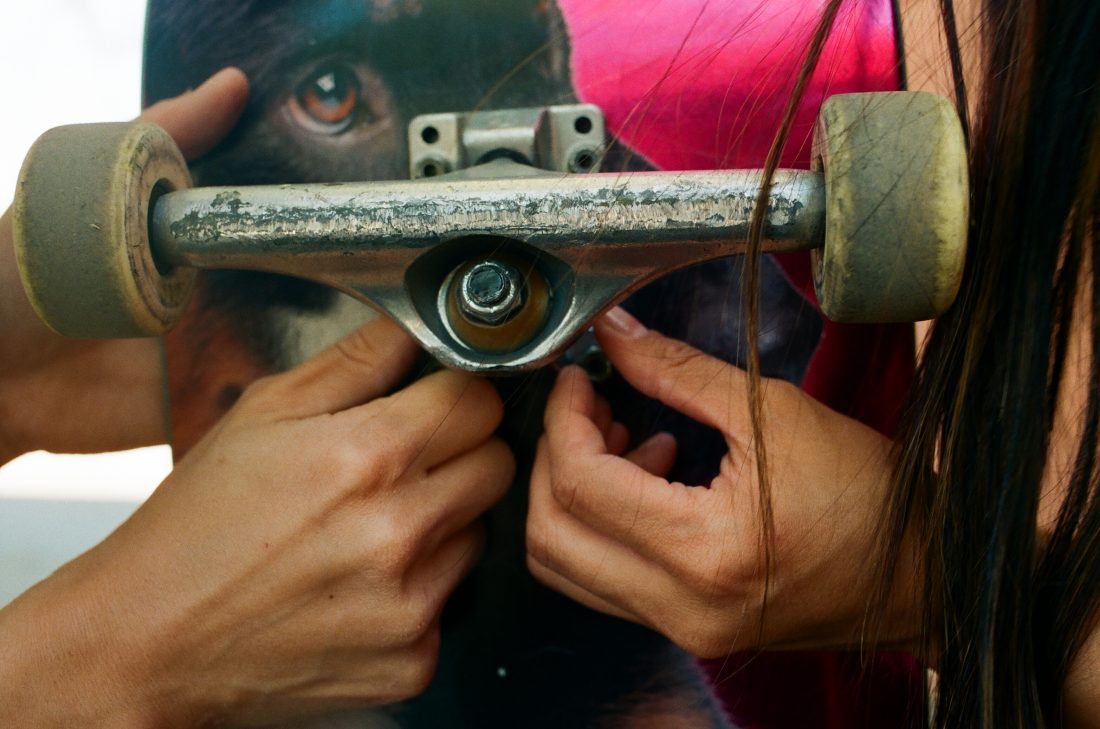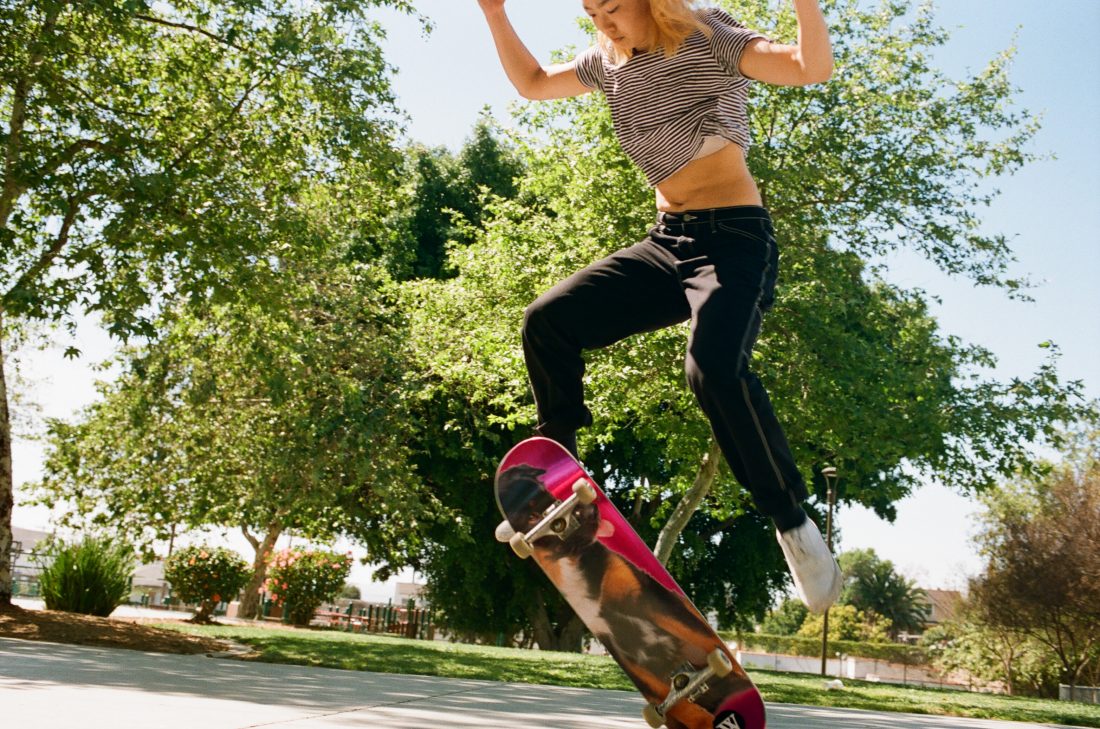 Her biggest bail:
I've torn ligaments in both my ankles, both at a skatepark, trying rock and rolls. It's really embarrassing because it's an easy, go-to trick. I always get bodied doing the dumb stuff when I'm not paying attention.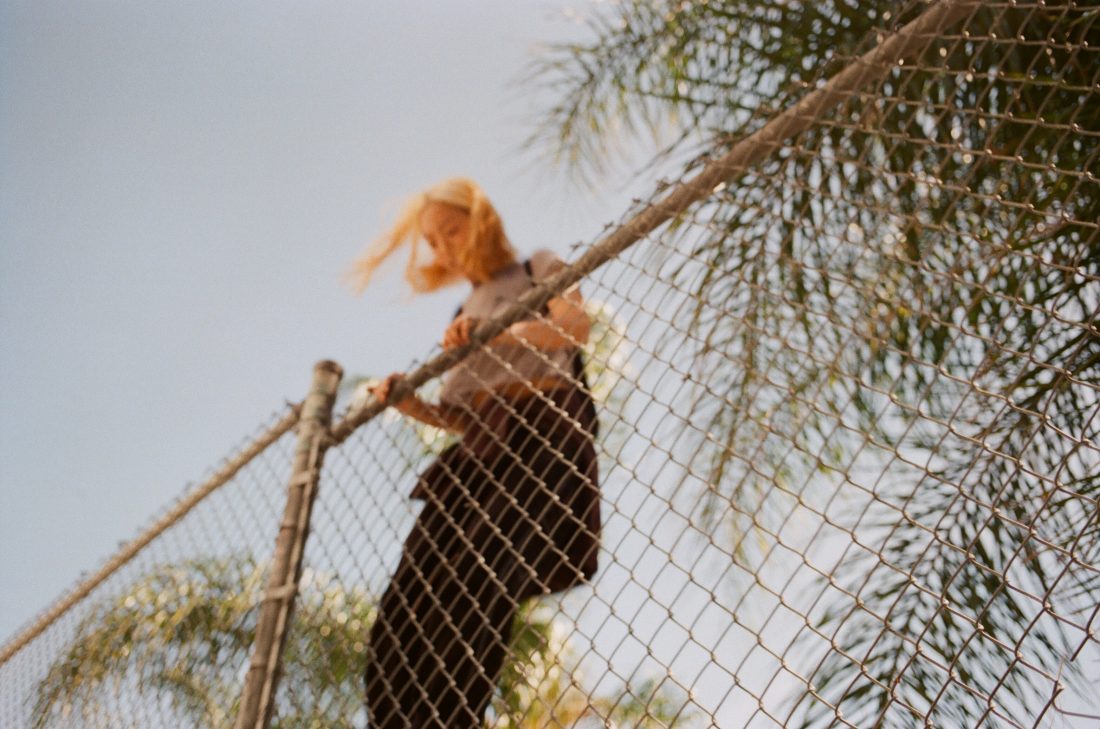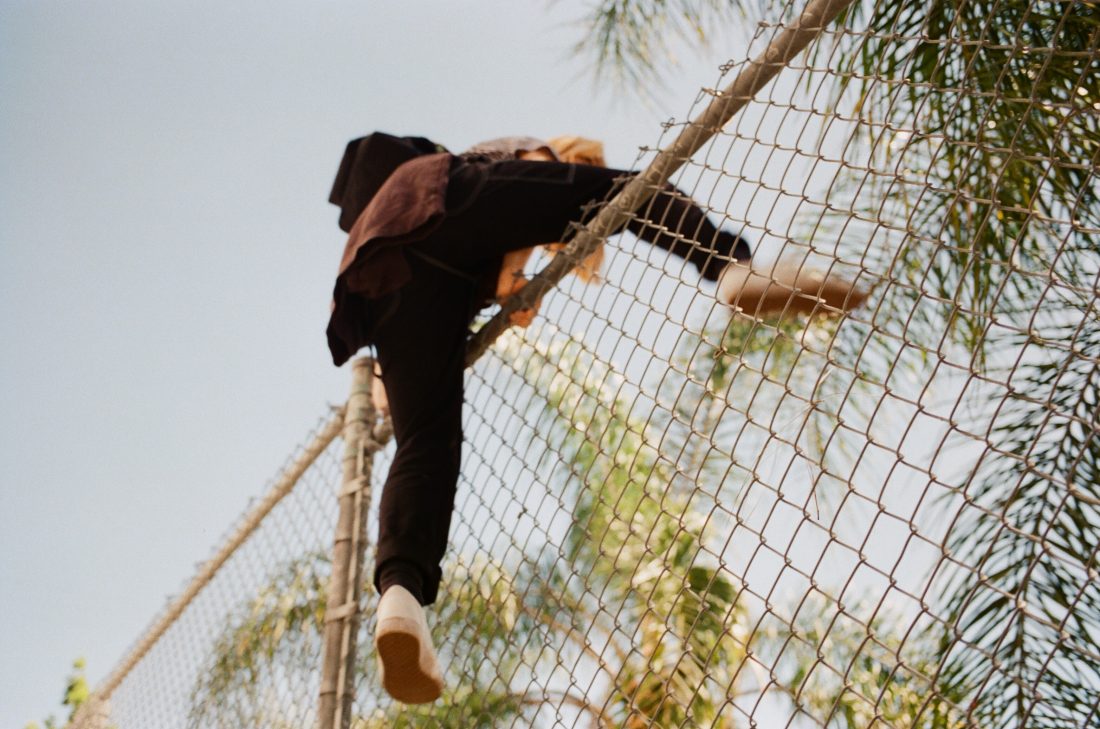 Her biggest trick thus far:
My biggest trick is definitely that stair set (three-flat-three) that I was trying with you at Roselake. My friend Evan put it in my head that I could do it the night before but when I rolled up my confidence shut down. The first try is always the scariest. I watched Jeramy and Marcello [Campanello] try it first, and they hit massive stuff all the time, but it took a couple of tries for both of them to land their ollies. If they're struggling a little, I'm struggling a lot.
After my first bail, it was a lot of mental back and forth. No one else was skating and I felt bad everyone was watching me. Like damn, they stopped to film me maybe land this. I felt like I couldn't breathe every time I walked back up the stairs. I was on the verge of crying because my adrenaline was OD'ing, but I just focused on my breathing.
When I finally landed it, I wasn't sure if I actually did. But after a few seconds, it sunk in! If the trick taught me one thing, it's that I'm sick. [Laughs]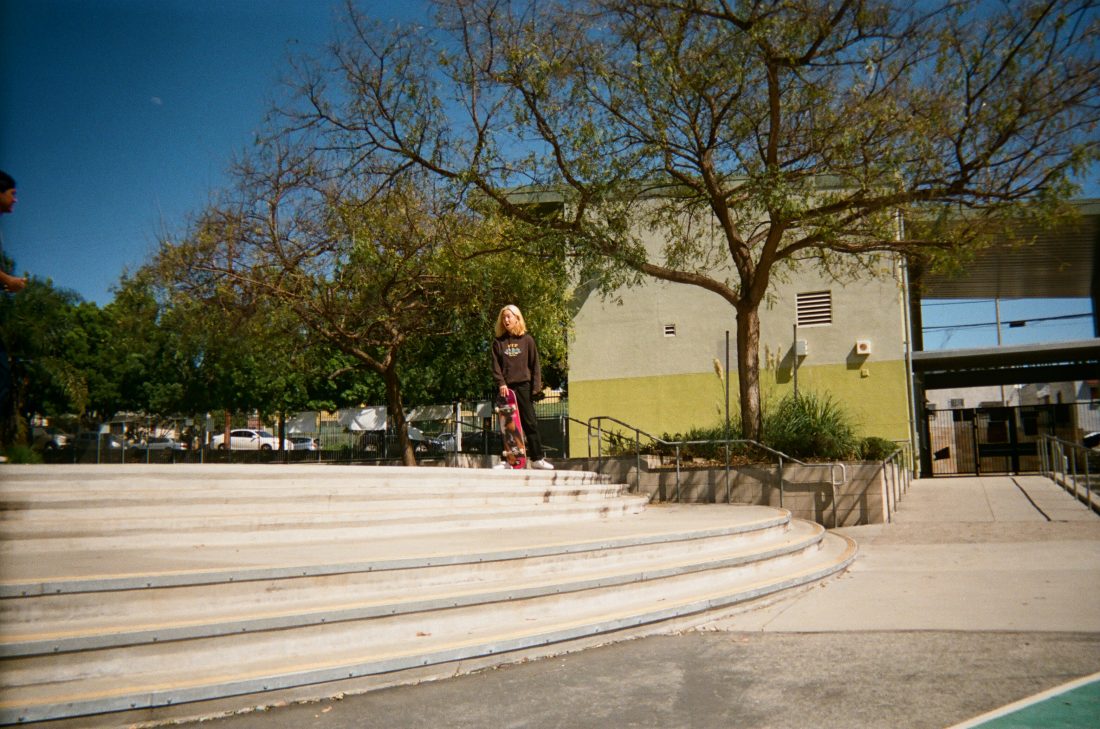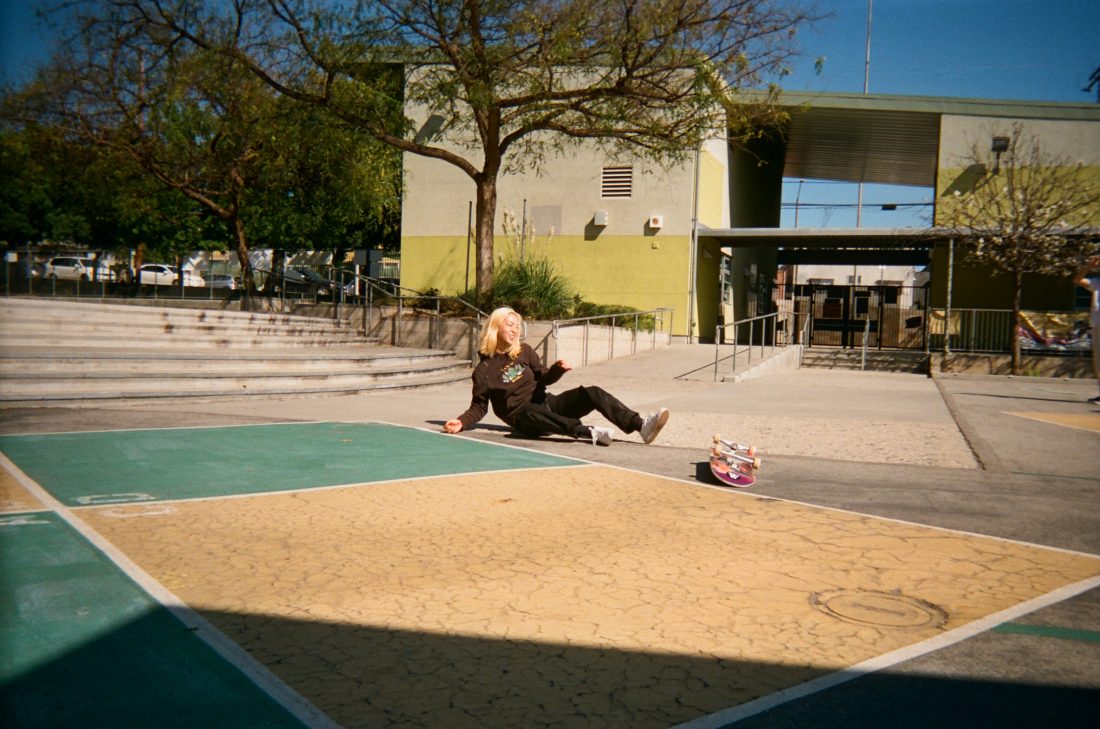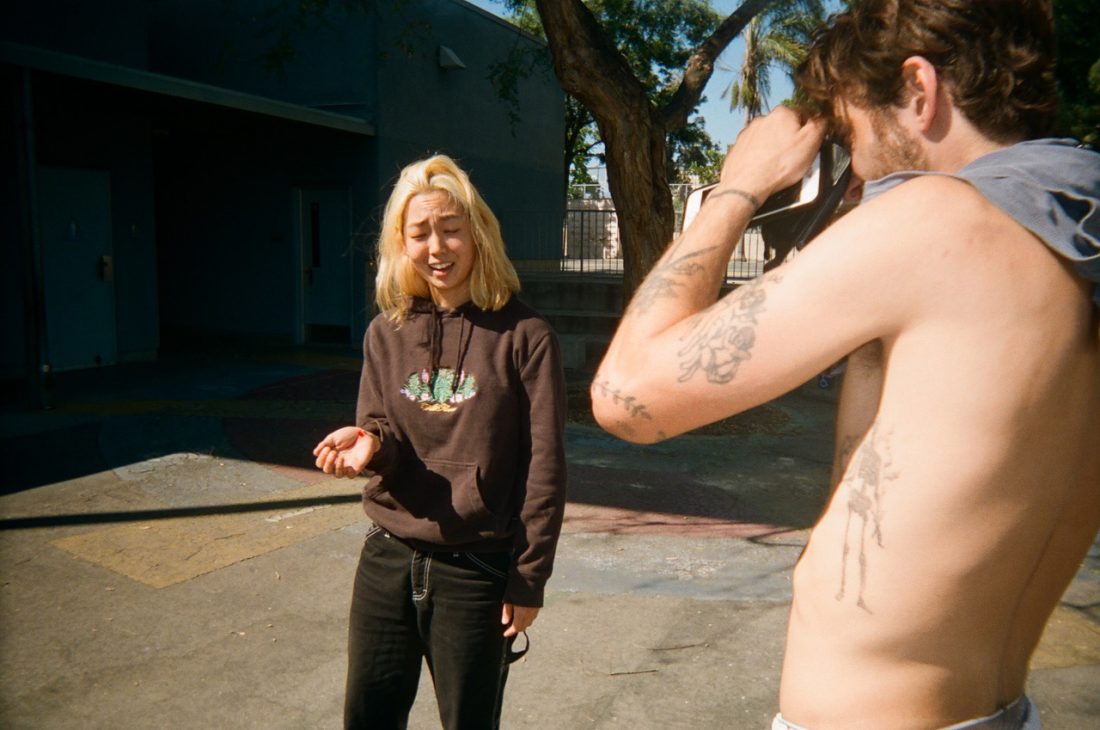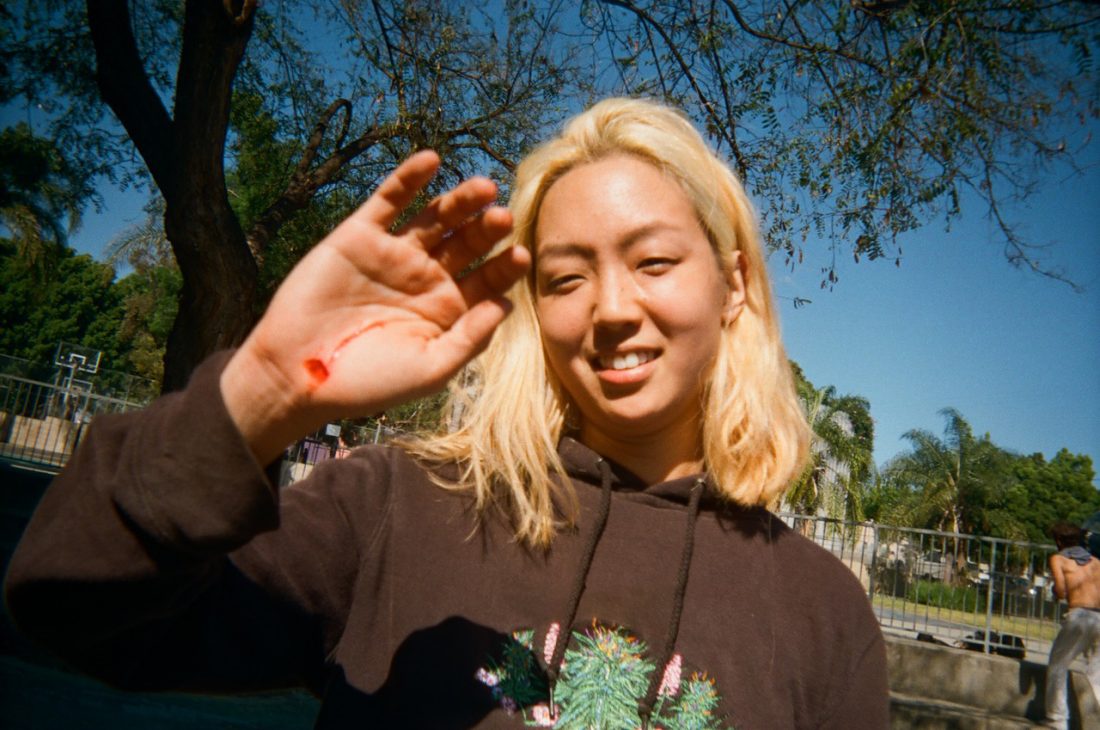 The biggest misconception about skating:
A lot of people think fat people can't skate, but I've seen some thicc homies get down. There's Jaime Foy aka "Big Boy Foy." He was Skater of the Year a few years ago! Jeff Grosso might be the most legendary thicc skater. Hogey Webber's clips are really inspiring and make me want to try new things!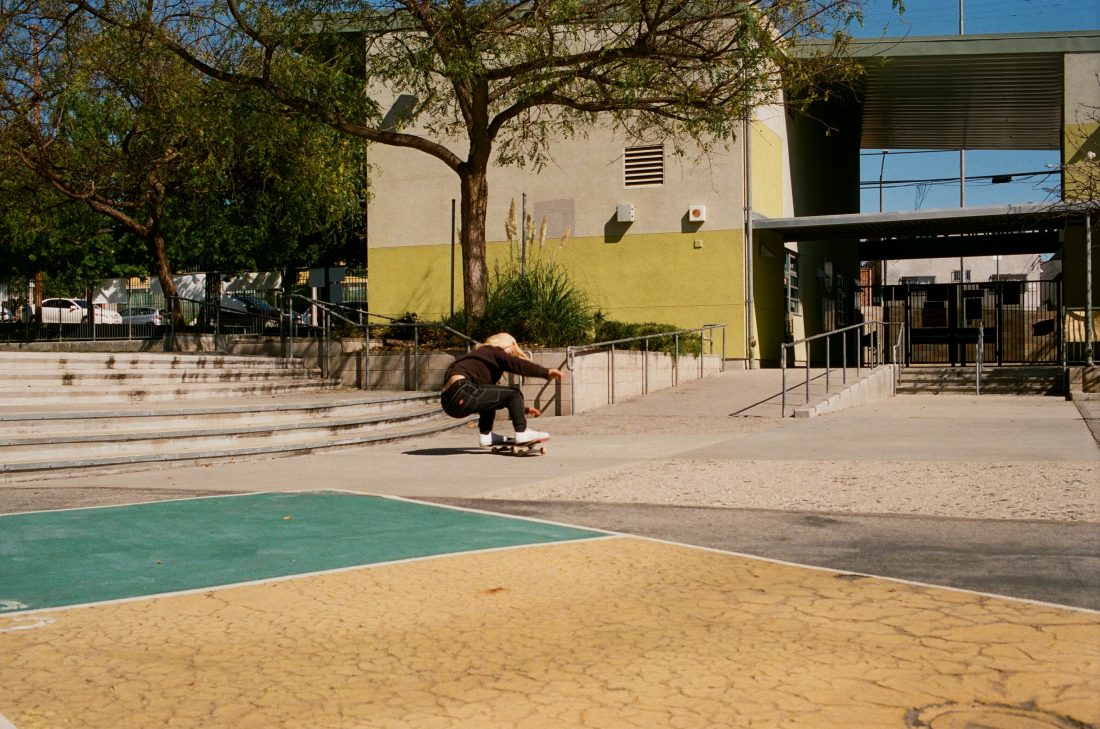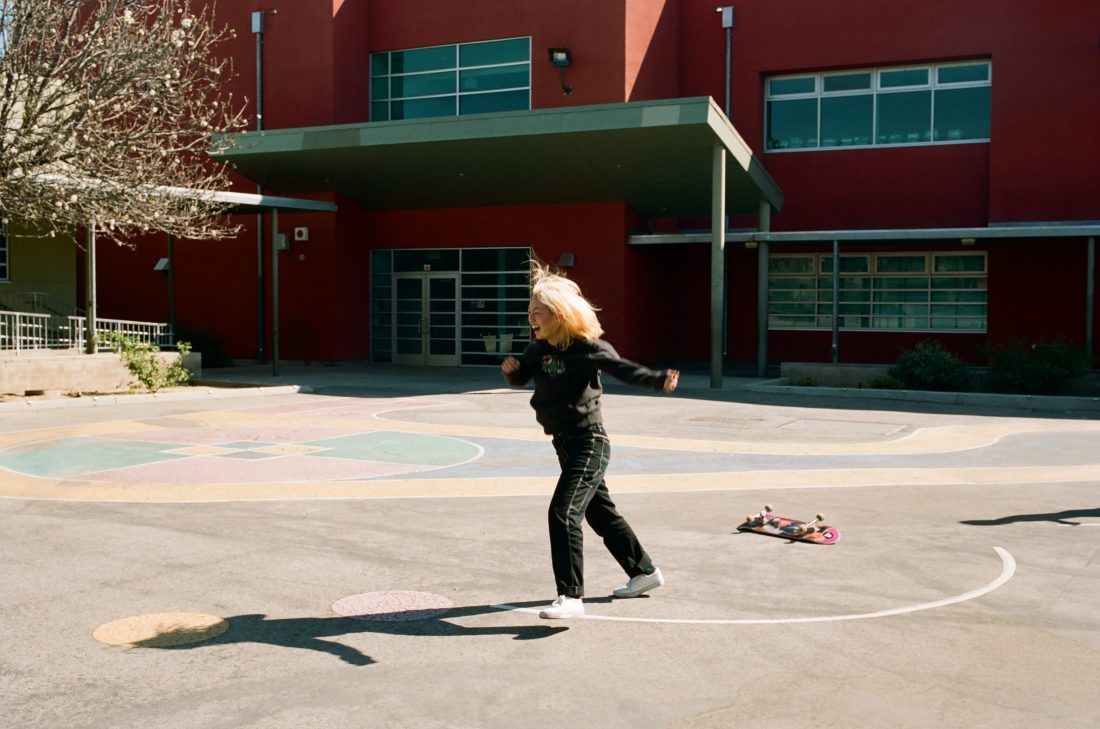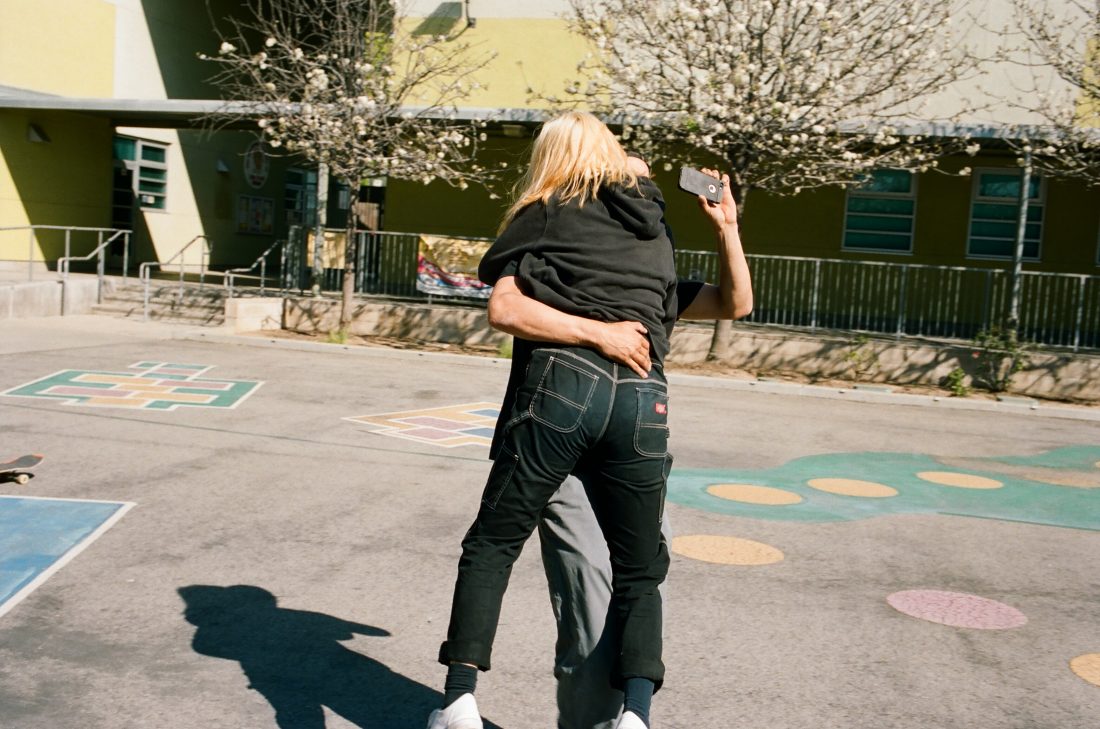 Her side hustle:
I have a full-time job as a web developer for a media company. Maybe that's another common misconception about skateboarding: that all pro skaters are rich. Not saying I'm pro or anything, but it's pretty common for skaters at a professional level to have side jobs. Also, I make zero dollars from skateboarding, even with some skate-related modeling gigs I just do it to help my friends.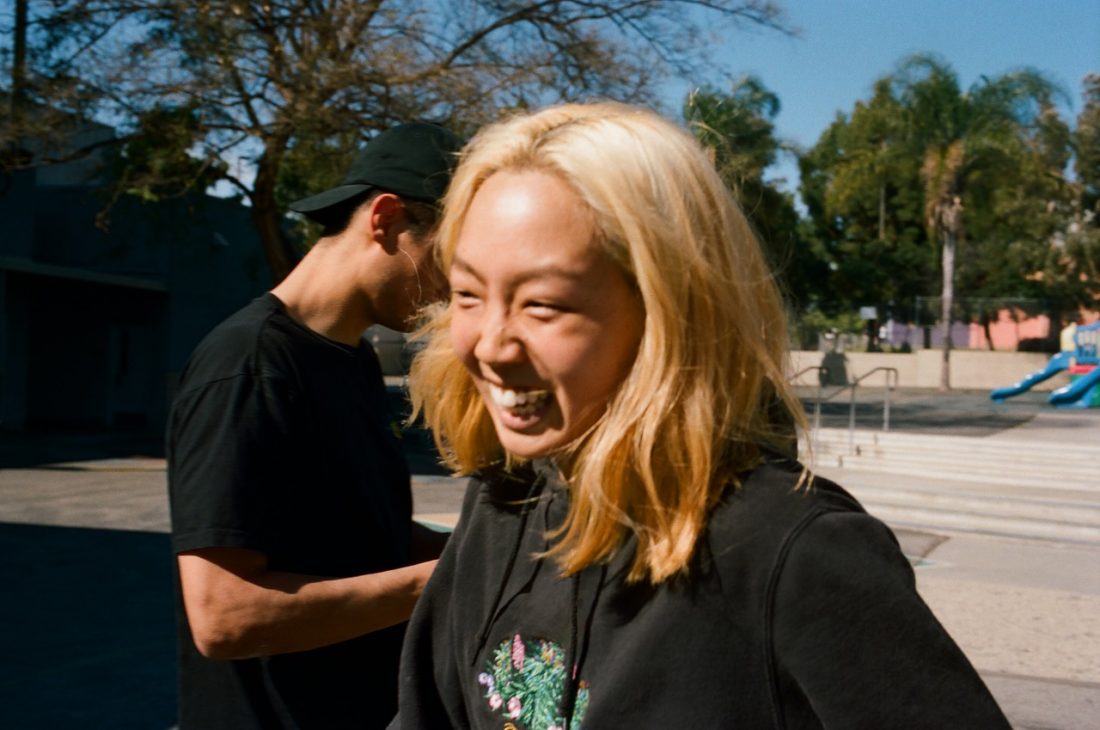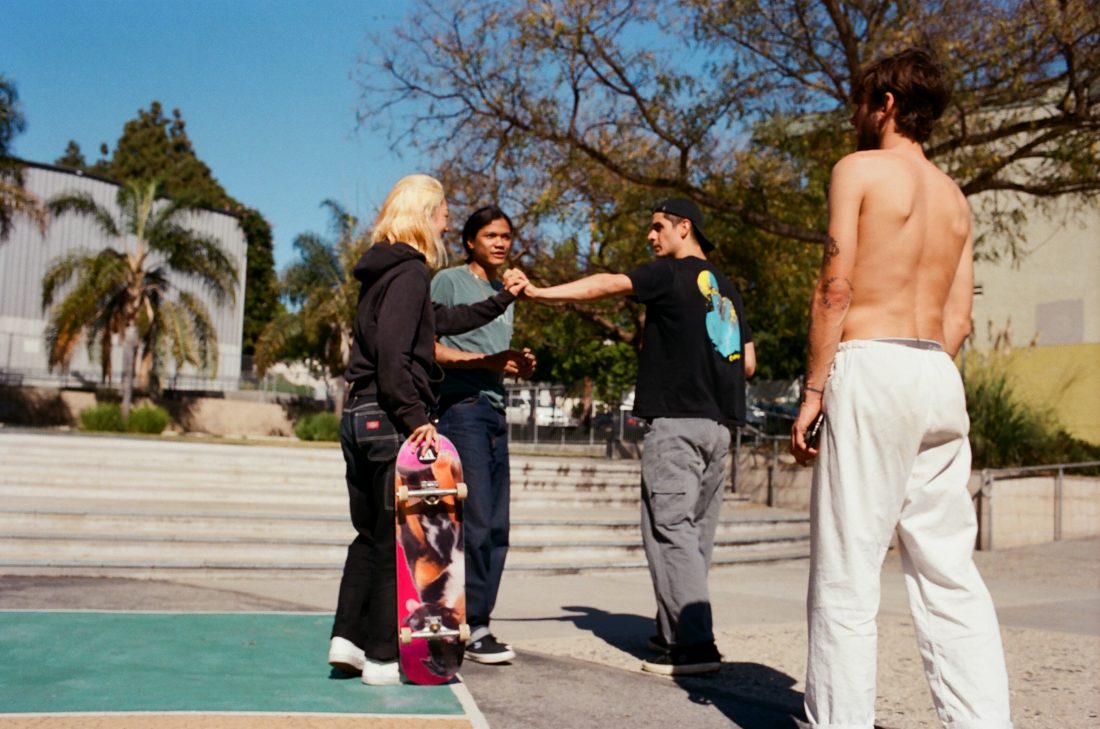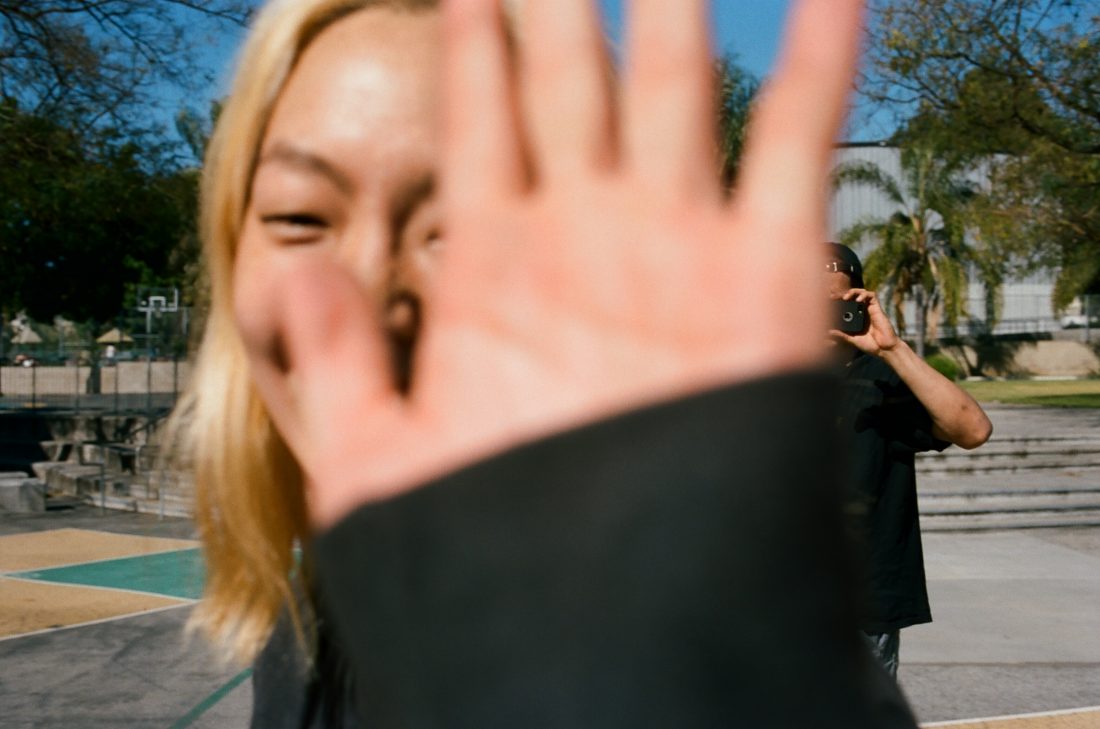 Her favorite part of skating that isn't skating:
Partying? [Laughs] If you can shotgun a beer, you're already half skater. I also love filming and making edits of my friends. When I get home from skating, I like to look through all the clips and make a little something out of it, just to have a reminder of that day.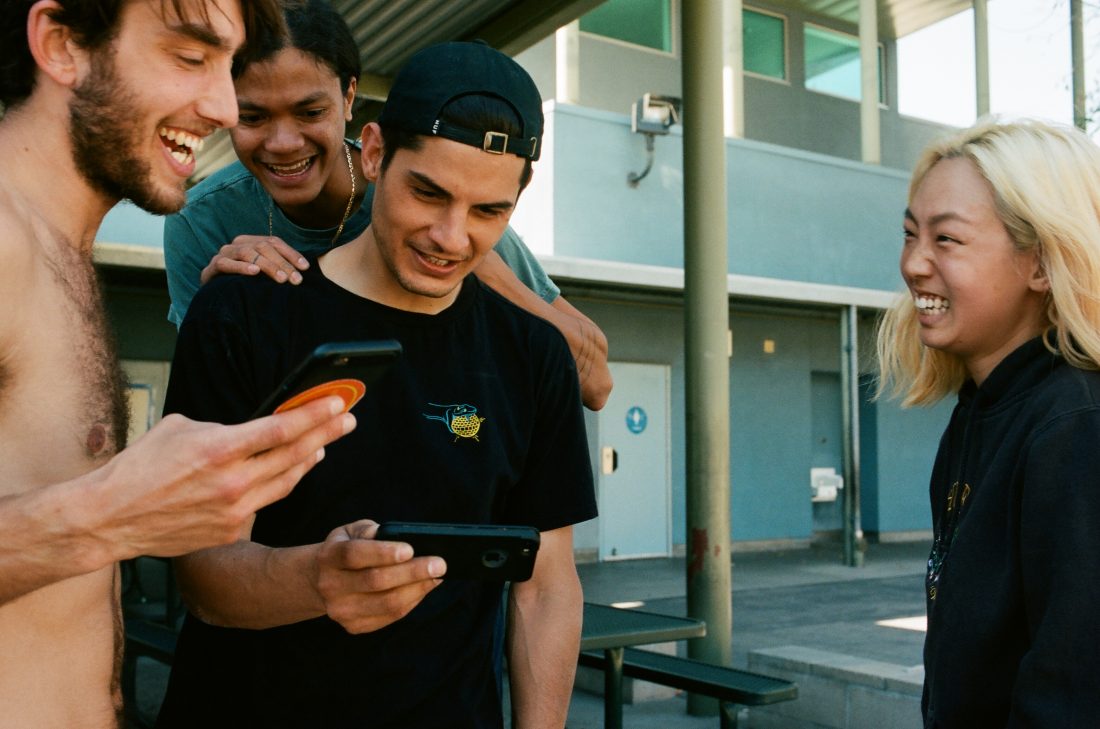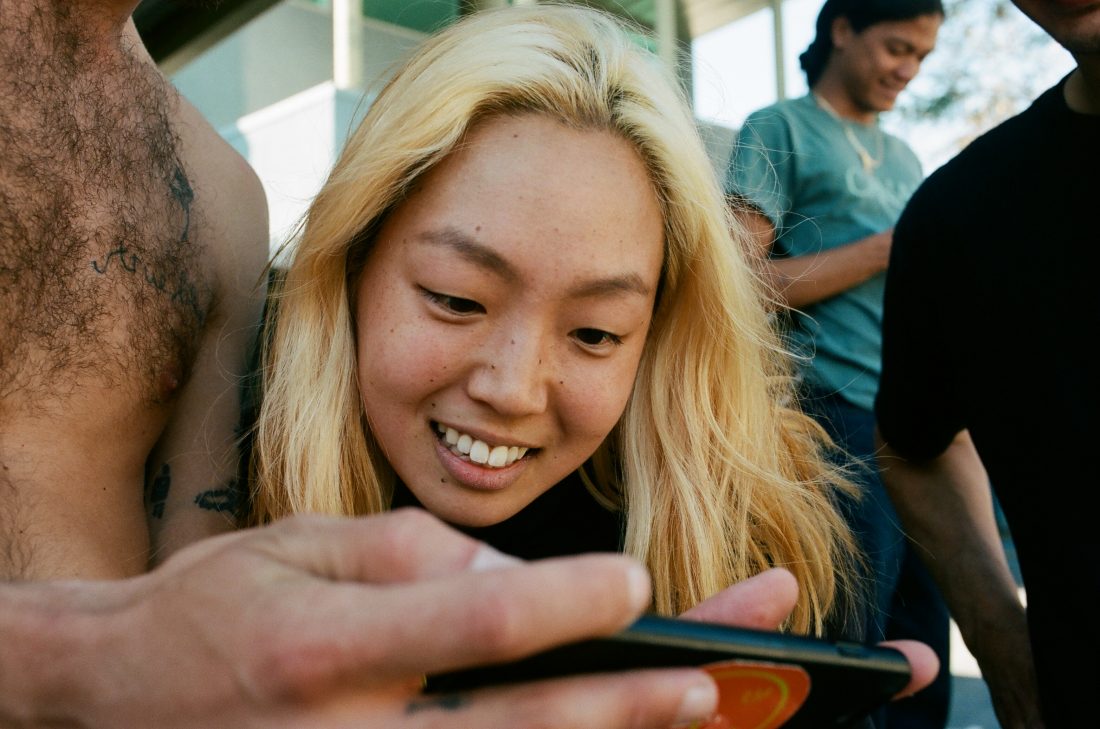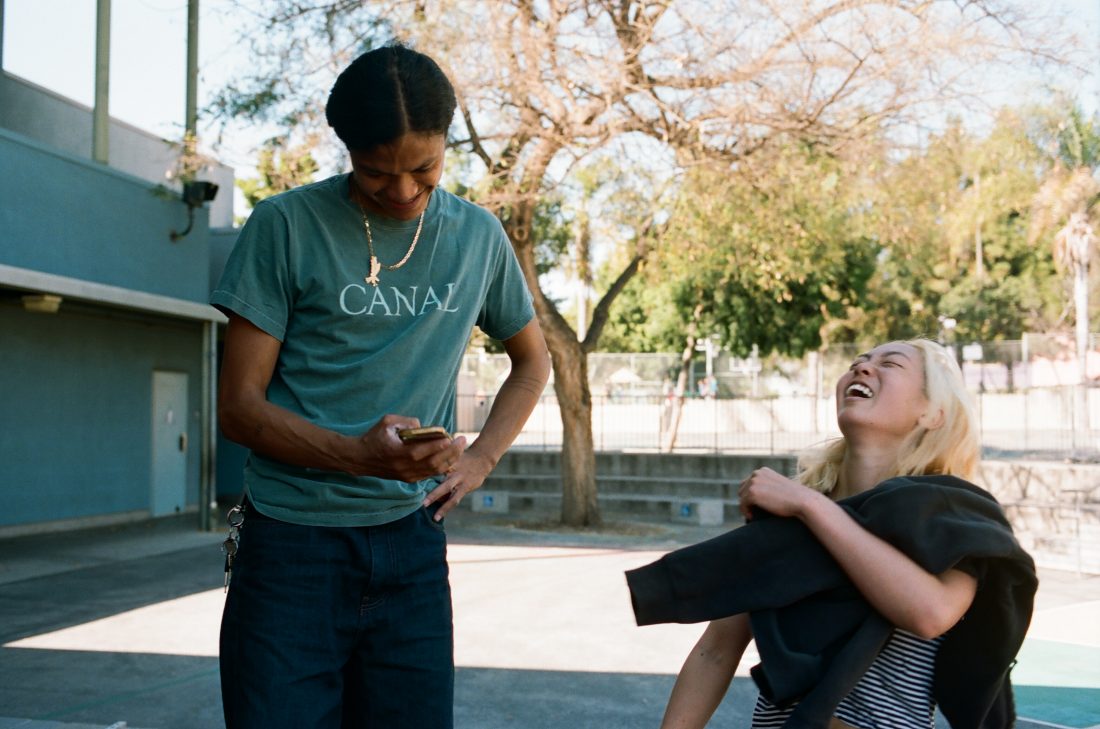 Her skateboarding community:
I'm really lucky. My friends are the best and really supportive, not just in skating but life in general. As for the rest of the skate community, there are so many subcultures within the culture it's hard to describe it as a whole. Maybe diverse is the best way to describe it.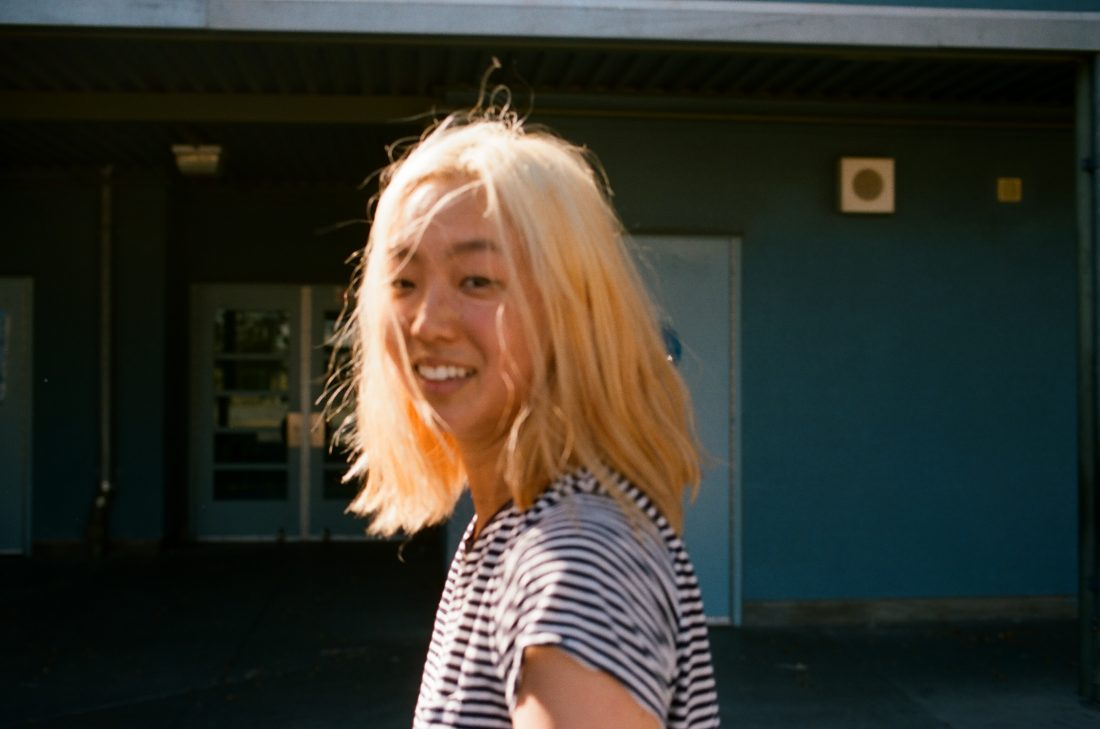 Her favorite place to skate in LA:
My favorite park right now is El Sereno because it's got a little bit of everything. I can go there by myself at night and not have to worry about anyone bothering me.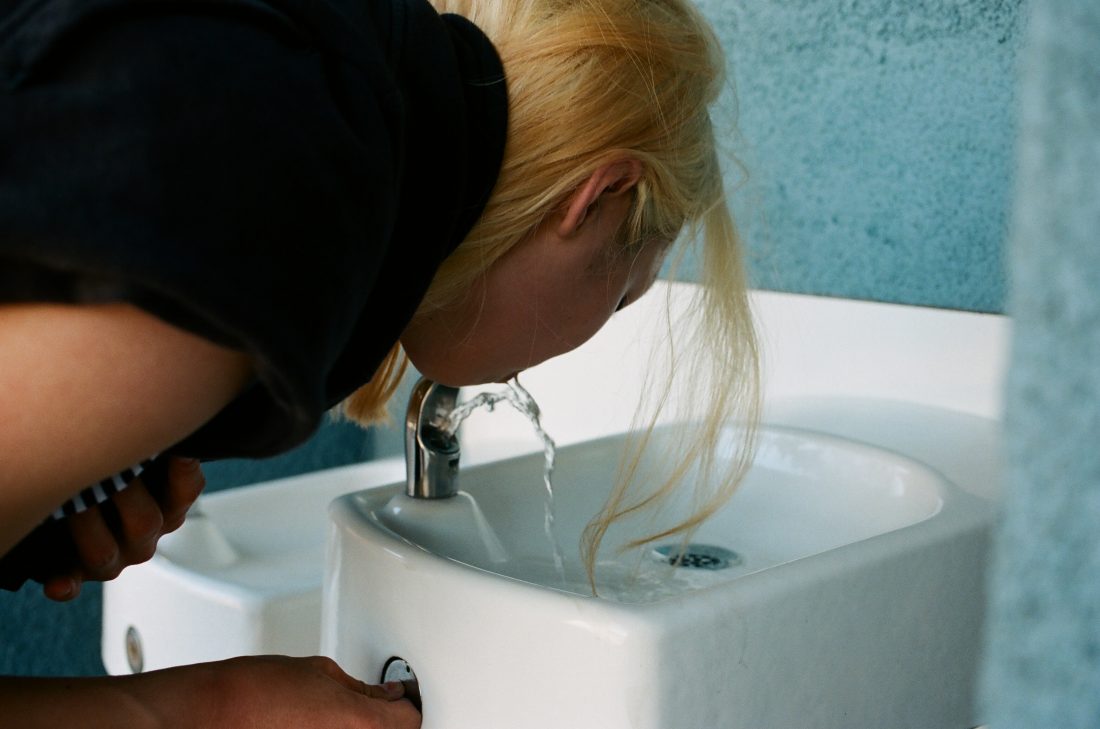 Advice for newbie skaters:
Don't compare yourself to anyone else but you. It's really easy to get caught up in that BS, especially with Instagram. Everyone learns at a different pace and as long as you're having fun, you're doing it right.
35mm Photos Courtesy of Emily Berkey
***