Somewhere back in the mid 2000s it became commonplace for skate footwear brands to host "wear tests"— a press conference-esque gathering where magazine editors and bloggers come together to test out the latest and greatest from hosting brands. In the grand tradition of the still-popular wear test, etnies recently invited select members of the media including yours truly to attend an exclusive event in Portland, Oregon, in promotion of its newest and lightest footwear model ever — The Highlight. Editors representing outlets including TransWorld SKATEboarding, The Berrics, The Skateboard Mag, Hella Clips, Ripped Laces, and others were each treated to a pair of The Highlight in the Tyler Bledsoe signature black and camo pro colorway upon arrival and spent an entire afternoon learning about its first-in-kind construction and testing it first hand at The Grotto—a private skate training facility in downtown Portland. Participating editors were joined by etnies teamriders Tyler Bledsoe, David Reyes and Julian Davidson on the session who helped stoke the excitement of the test.
But enough on the recap, here's my objective review of this truly unique new shoe from etnies. It's first worth mentioning that The Highlight uses absolutely no rubber in its construction—a performance skate footwear first as far as I know. Designers ditched the rubber in favor of etnies' trademarked Evolution Foam used in the construction of the footbed, midsole and outsole of the shoe—giving it an immediately noticeable quality of ultra lightness and flexibility right out of the box. The comfort provided by this first-in-kind construction is bolstered even further by an inner sock booty which secures the shoe to your foot with little-to-no need for tightening the laces. In the park, The Highlight performs like a shoe that's already been broken in giving it immediate skatability. Durability-wise the shoe lasted heartily throughout the day and the soft foam and synthetic toe-cap saw very little wear after a few hours of light-to-moderate abuse. If you're a guy like Tyler Bledsoe who craves the ability to perform fancy, unencumbered footwork—The Highlight might just be your shoe of choice this season. If you're a 6'3, 200-plus-pound editor well out of his skateboarding prime and cumbersome to begin with—The Highlight performs just as well.
Julian Davidson wasted no time in taking The Highlight to the walls of The Grotto.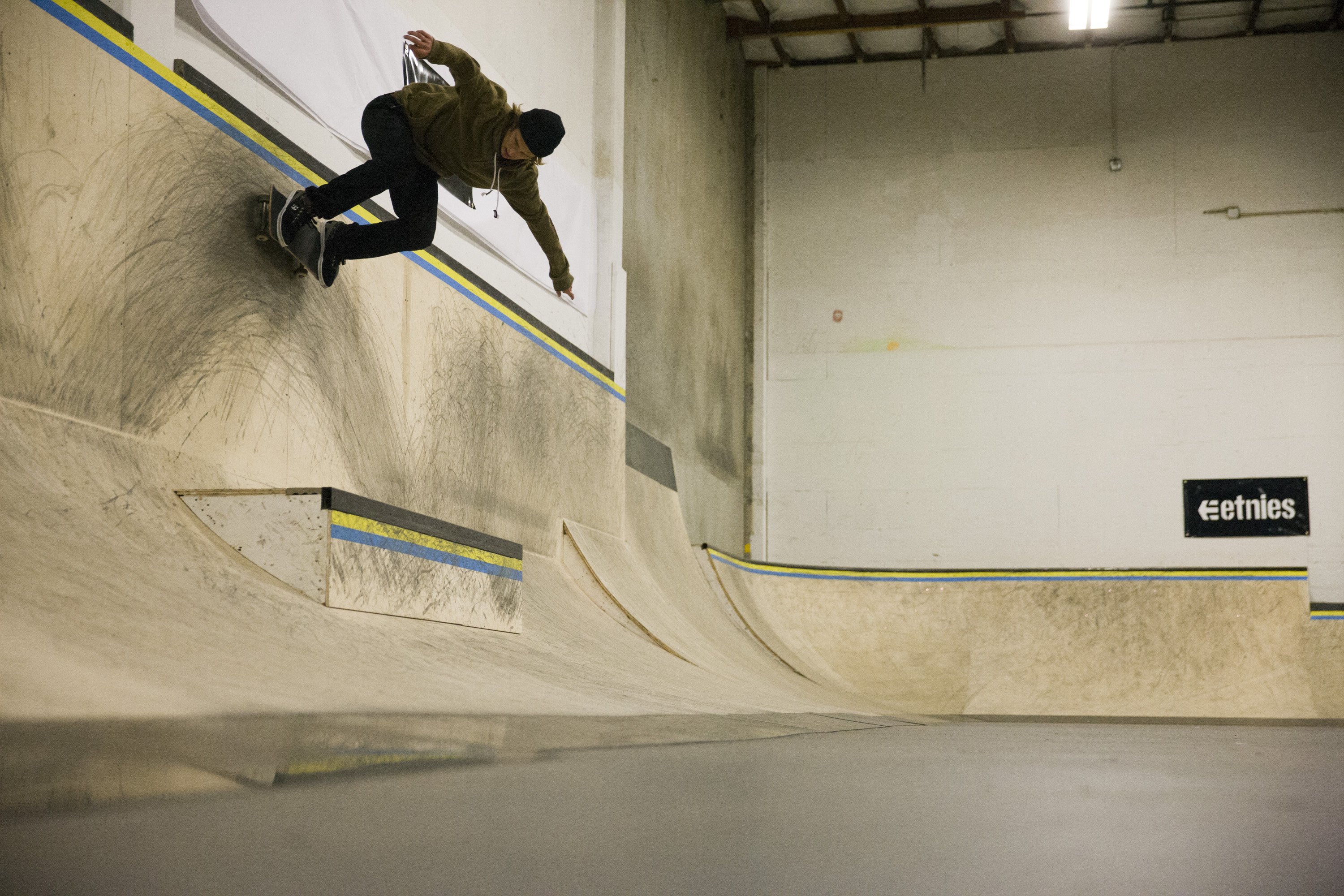 Backside Noseblunt test? The Highlight passes with flying colors…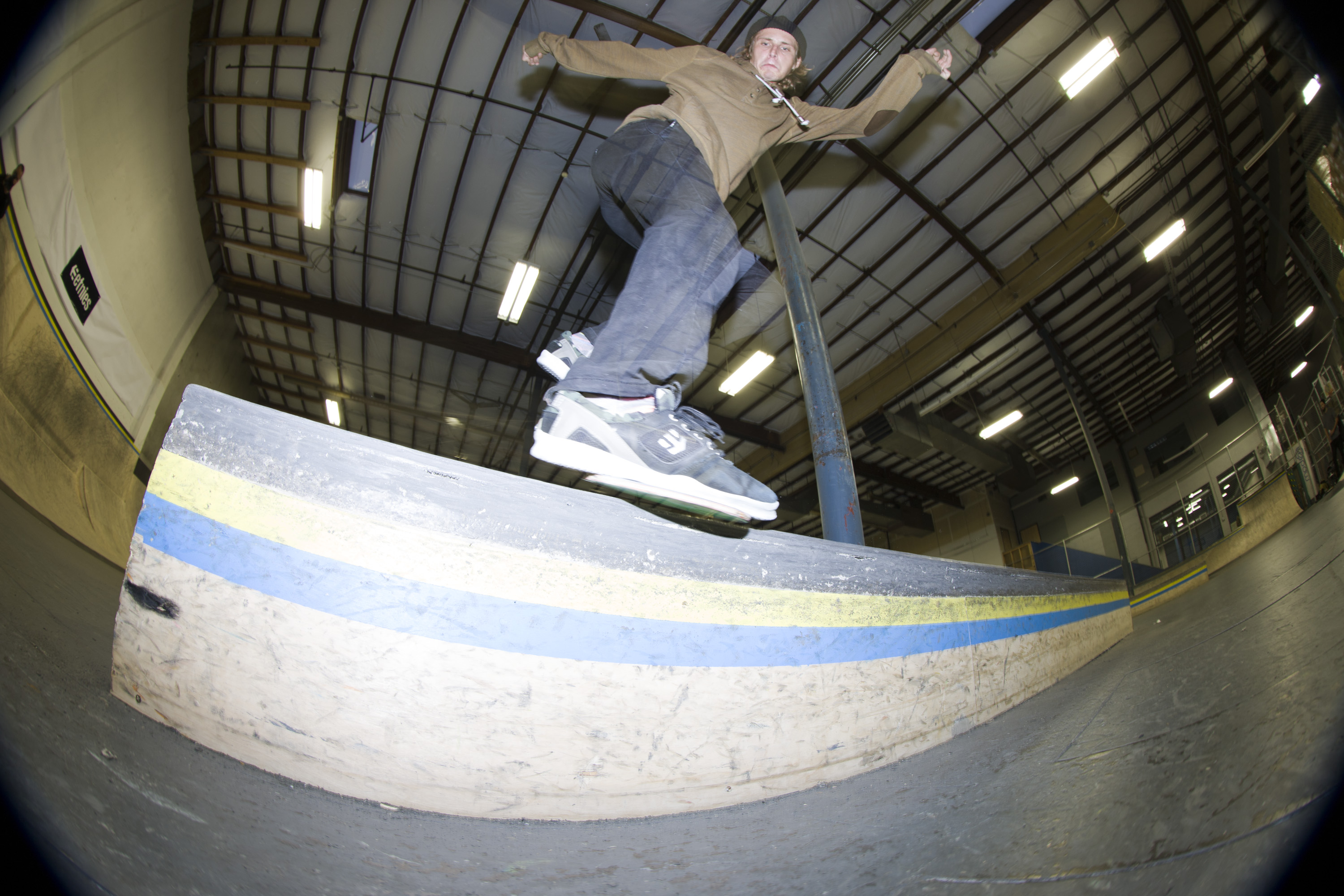 Cory from Hella Clips, Julian Davidson, David Reyes, Tyler Bledsoe and Jeremy from Ripped Laces.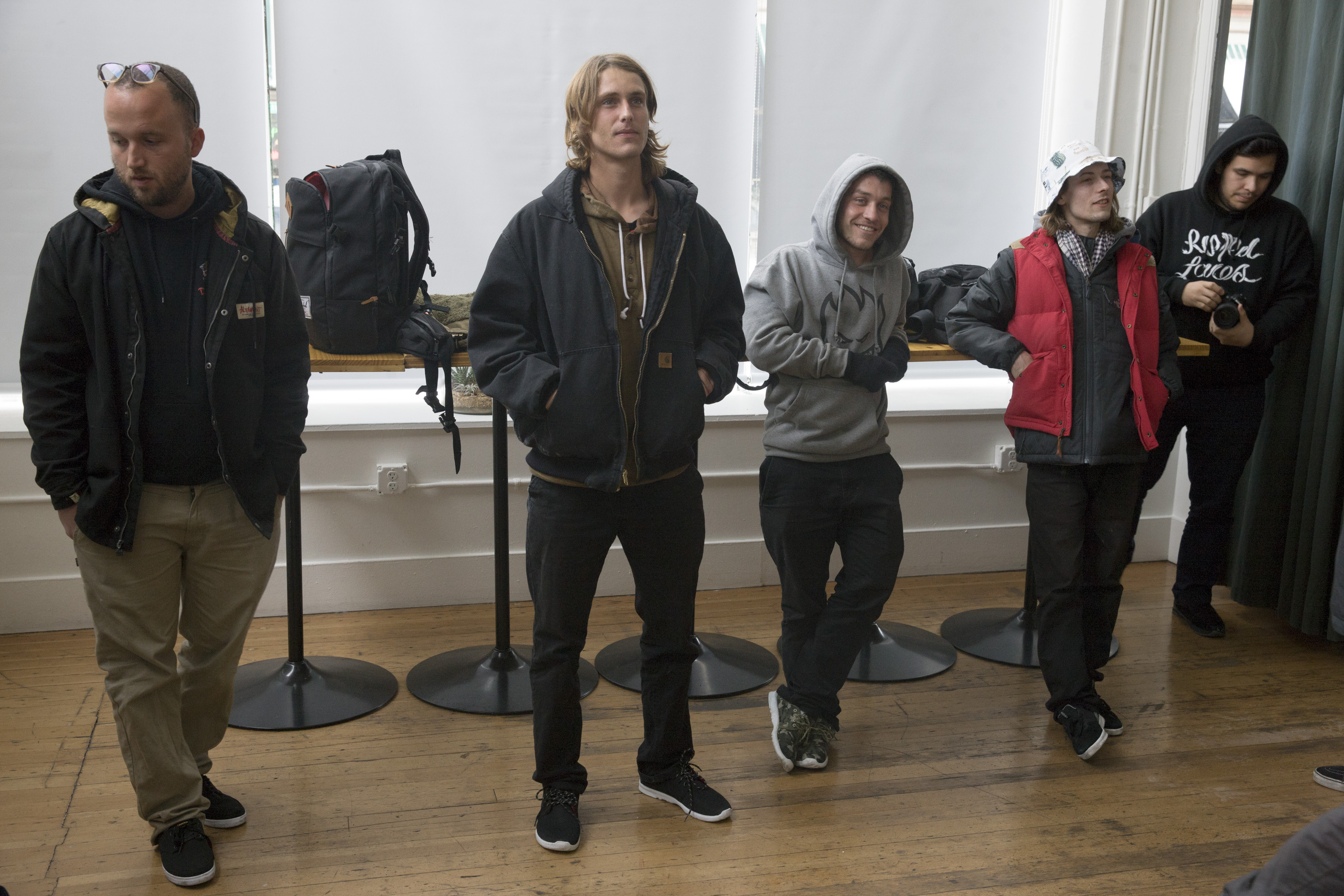 The Berrics Editor-In-Chief Kevin Duffel with etnies' filmaker and skate star extraordinaire Mike Manzoori.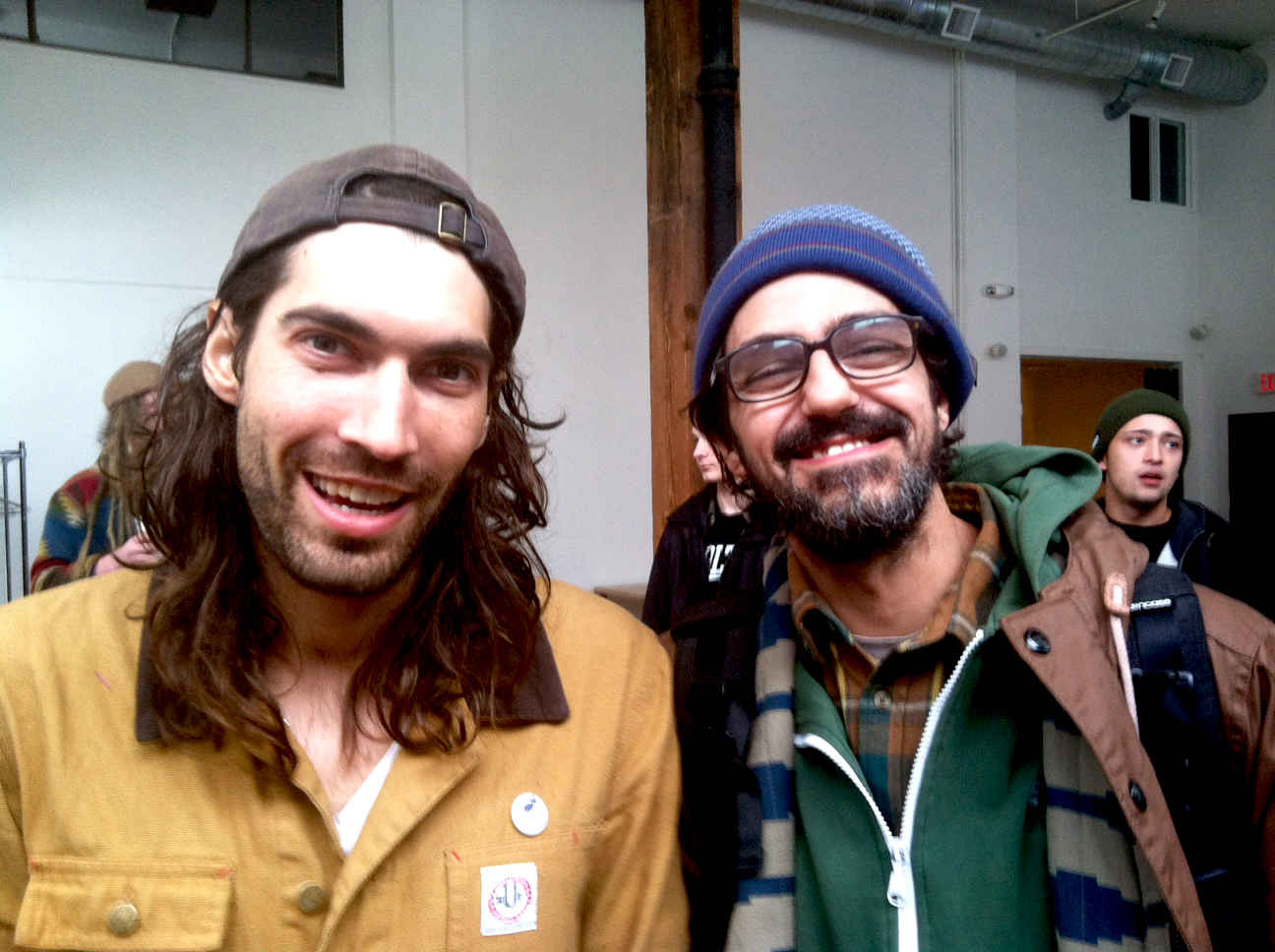 David Reyes with the man of the hour, Tyler Bledsoe.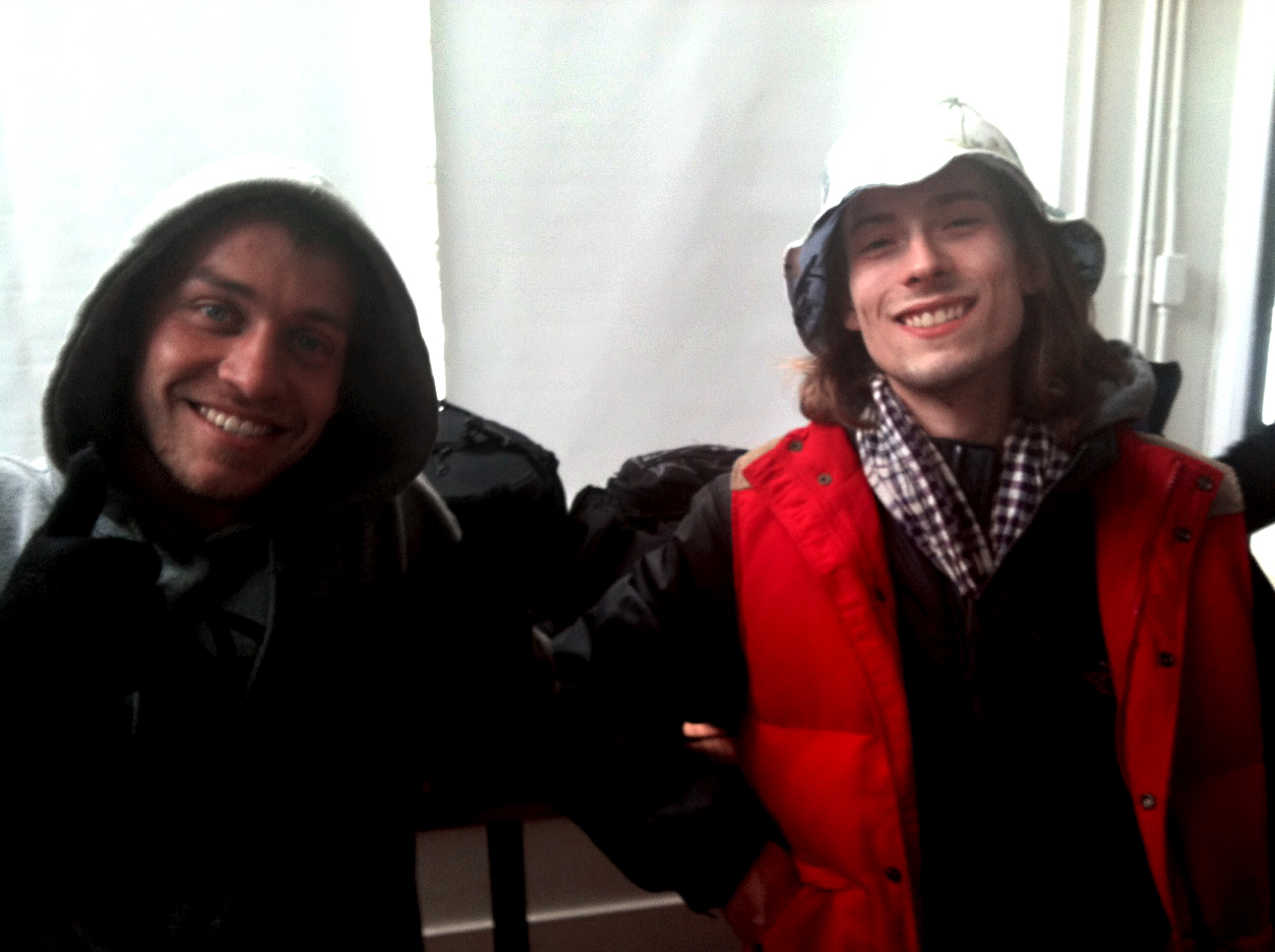 Jeremy Lugo from Ripped Laces was busy taking mental notes for his upcoming review of The Highlight.