There are infinite possibilities when deciding how to spend your night out in Los Angeles, and the choice you make when picking a drinking establishment can make or break your whole evening. A lot of bars go over the top trying to get you and your friends (and their Instagram stories) to pull up, whether it be with cheesy gimmicks or too-good-to-be-true specials on watered-down drinks.
The Friend wants no part, and they're hoping you don't, either. This bar was built as a meeting place for old friends, a place where everyone can feel comfortable to come hang out and have a few without feeling like they're on the set of some bizarro world sitcom.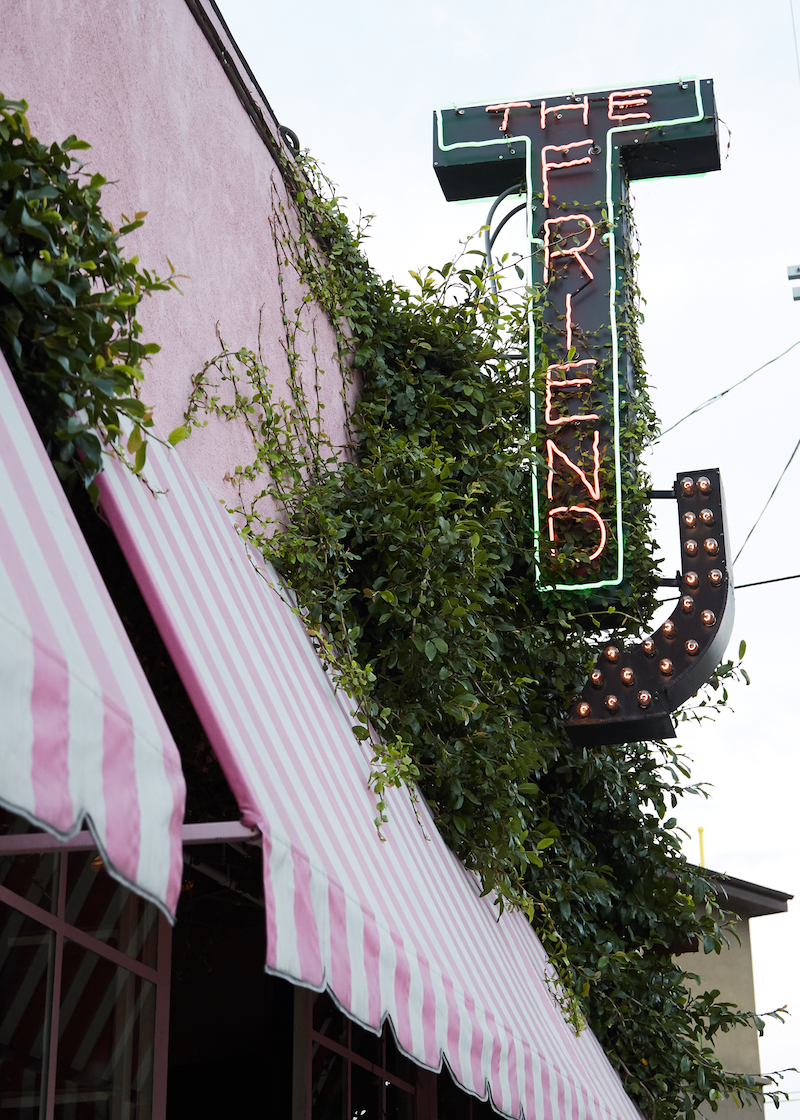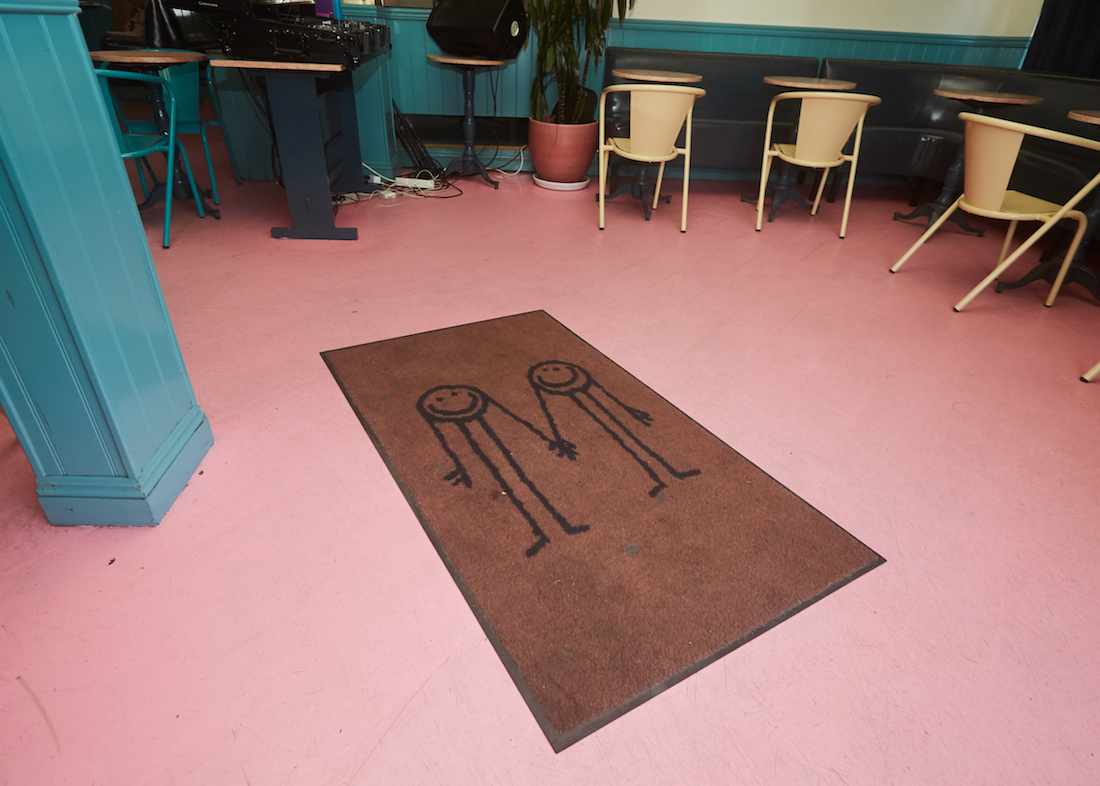 This bar engages all of your senses without being overwhelming, serving delicious offerings from the kitchen, intriguing art on the walls (and everywhere else, too) and live music from your old favorites and new ones alike.
The minds behind The Friend include Jared Meisler, a legend in the LA restaurant and bar industry, former Iron Chef competitor Eric Greenspan, and artist André Saraiva. The Friend was built on a lot of real relationships, so the partnership group reflects the same eclectic cast of characters any good group of friends would, each adding different layers to The Friend's story. Part owners include Maroon 5 bassist Mickey Madden, DJ Mike B, and even our founders Ben and Bobby Hundreds, among many others.
The Hundreds Blog spoke with Jared Meisler about how The Friend has remained a local favorite, their expansion toward the beach, and the who's who of co-owners that make this engine run really well.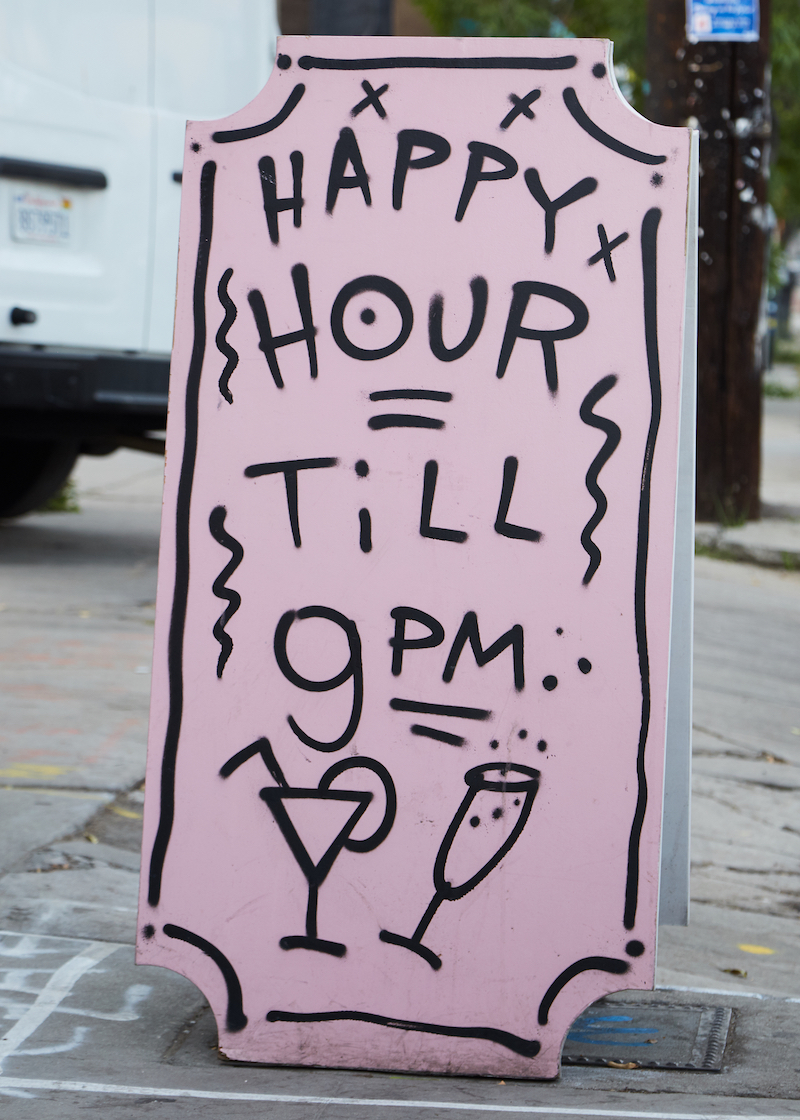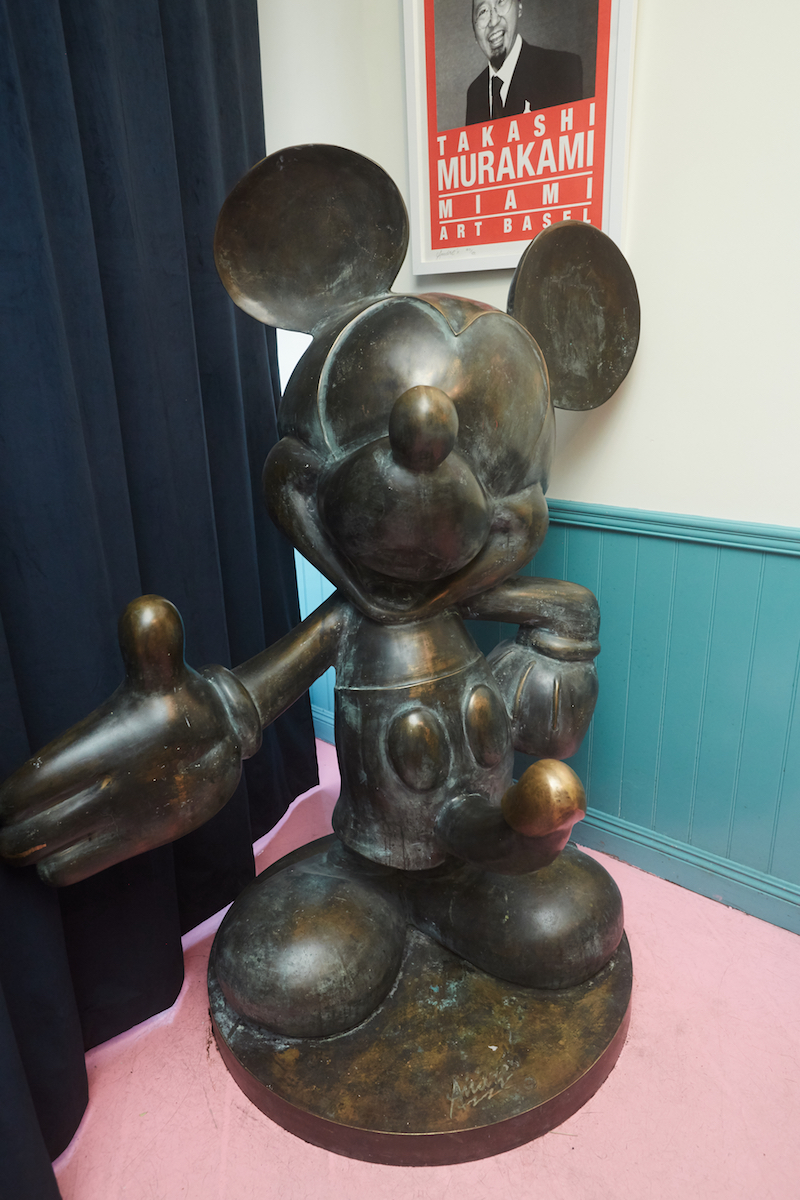 THE HUNDREDS: How did you and your team bring The Friend to life?
JARED MEISLER: It's the tale of old friends. Mickey Madden is a musician, an LA guy, he's a founding member and bass player in Maroon 5. I've been longtime friends with André Saraiva, who is a French graffiti artist who has become recognized as a fine artist as well. He's had solo museum shows at MOCA here in LA. He's also a nightlife impresario who owns restaurants, bars, clubs, and hotels all over the world. They both wanted to do a bar in LA and create something that was more than a bar, a place that featured great art, rotating collections, some of Andre's stuff, some of his friends' stuff, carefully curated music seven nights of the week. They were casually talking about the idea and over time, they both realized they needed somebody on the ground. Mickey said he had an old friend that could be good for it. Andre said he had an old friend, too. As it turned out, they were both talking about me. It's a collaboration between these three old friends. I've known Mickey for 20 years growing up in LA and I've known André through a totally separate group of friends for many, many years. That kind of inspired the name, The Friend. A lot of bars and clubs in Hollywood and Silver Lake have this air of exclusivity and attitude. We wanted to open up a place that was just as cool or cooler, but it didn't come with all of the Hollywood bullshit. There's plenty of it in Silver Lake, too. So the door guys are friendly, the bartenders are friends, etc. It's just a warm and welcoming place.
How would you describe the art in The Friend Silver Lake?
It's all very current contemporary stuff. We've got some of Andre's stuff up around The Friend. Kenny Sharf painted the front of the building and he painted the jukebox inside. We have a Raymond Pettibon in there, a lot of Peter Shire's work. Olivier Zahm is a famous French photographer, he contributed to Silver Lake. Tofer Chin is a friend of ours and an artist on the rise, we have some of his work. Aaron Rose is a filmmaker and artist and he gifted us a piece. There's a really cool collection and basically, it's all stuff that people are producing as we speak.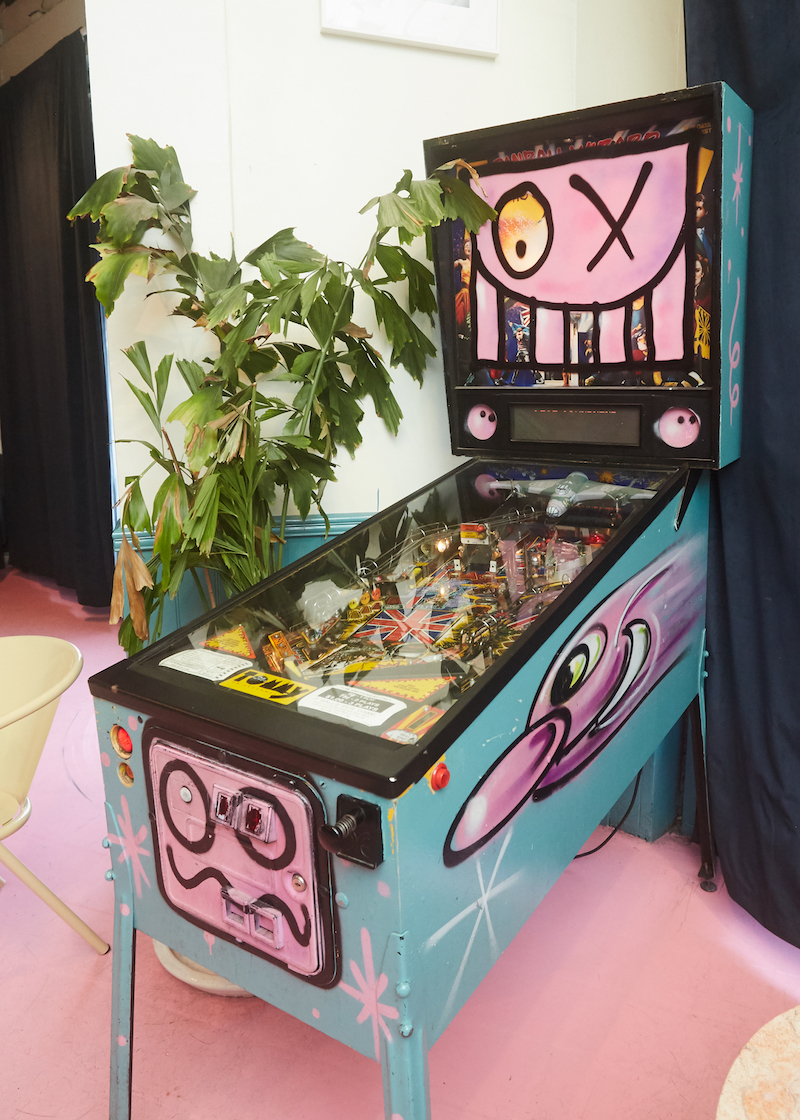 Why Silver Lake?
That's a good question. A lot of it is that Mickey lives right down the street. A lot of the friends that are artists, musicians, and creatives live on the east side so if they don't live in Silver Lake, they're not too far. They're in K-Town, Downtown, or Highland Park but it's all relatively close.
Is that also why you guys wanted to do a Venice location, one that was on the complete opposite side of town?
That's exactly right. Venice has also become a little bit like a silicon beach thing but it's still an artist-centric and creative neighborhood and it's a world away from Silver Lake. It almost might as well be like LA to San Diego it's so far. But we feel like it offered something to the Venice neighborhood without taking away from our Silver Lake spot.
Is the vibe pretty similar in both places?
I think so, yeah. I'm so close to it, it's hard for me to say. That's what we wanted, and people are telling us that. The Friend in Venice is less than 2 weeks old, and to me, it's got a little bit more of a beachy feel. I don't know if that's the ocean air that's influencing me. The vibe and look of both locations are very similar, though.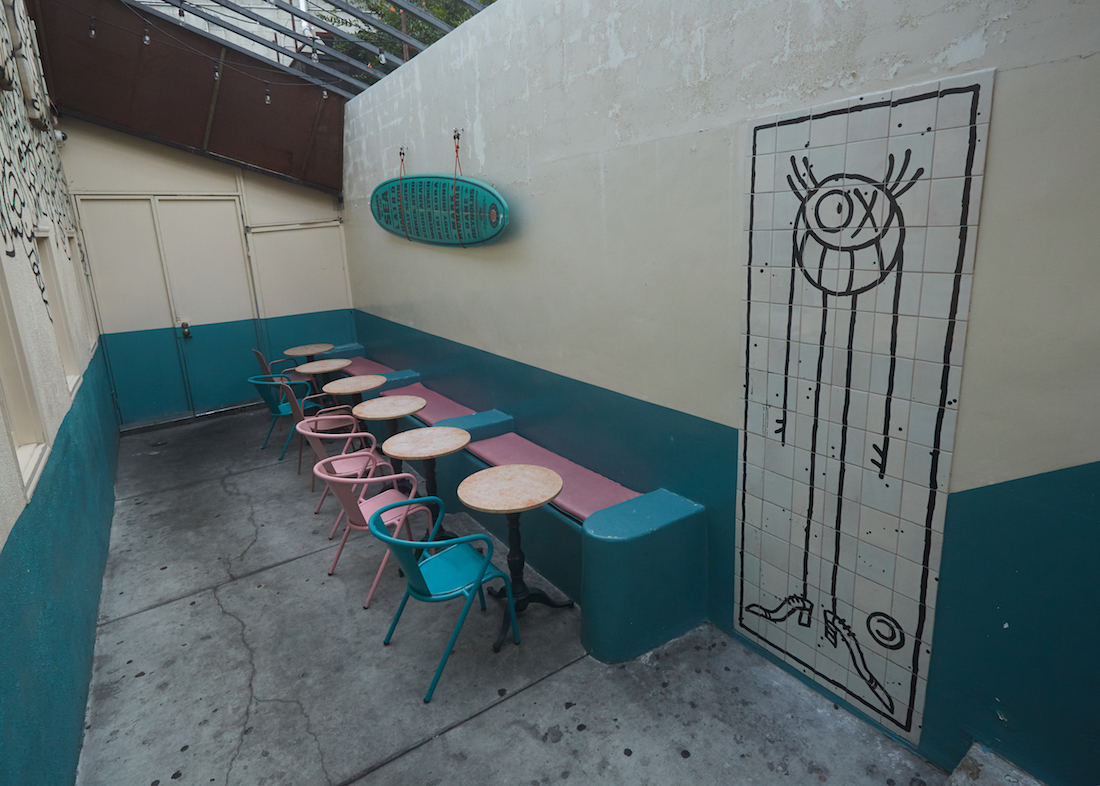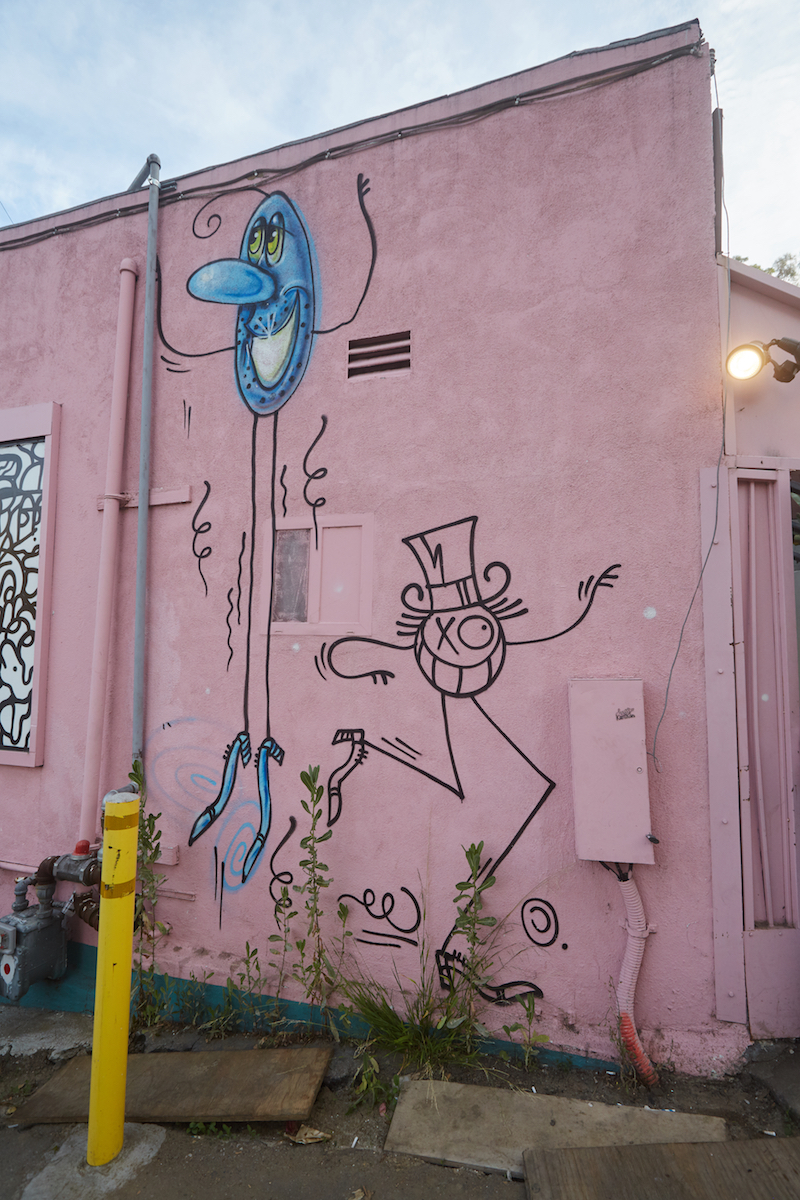 There's a bunch of part-owners, which is how we got involved. How did you rope Bobby and Ben and all of these partners into the project?
That's also part of the reason why it's called The Friend, I reached out to a bunch of old friends. I grew up in LA and I've been doing bars in LA for a very long time, close to 20 years. We wanted to bring in partners that were emotionally invested in the place, not just financially. The idea was that if you walked into The Friend on any given night, you might find Andre there, Mickey there, Ben and Bobby there, Mike B there, maybe he's DJing. It's just a great collection of people, your night is off to a really good start if you make a stop here. You're likely to end up in a great conversation and have a great story to share forever.
I'm assuming this is the first streetwear collab for The Friend. How do you think that putting this collection out will bring that welcoming vibe and that community to the real world outside The Friends doors?
I think the logo, which André created, is so playful and the opposite of pretentious. It really speaks to that feeling and vibe of friendliness and inclusion. When people see this imagery, they feel it.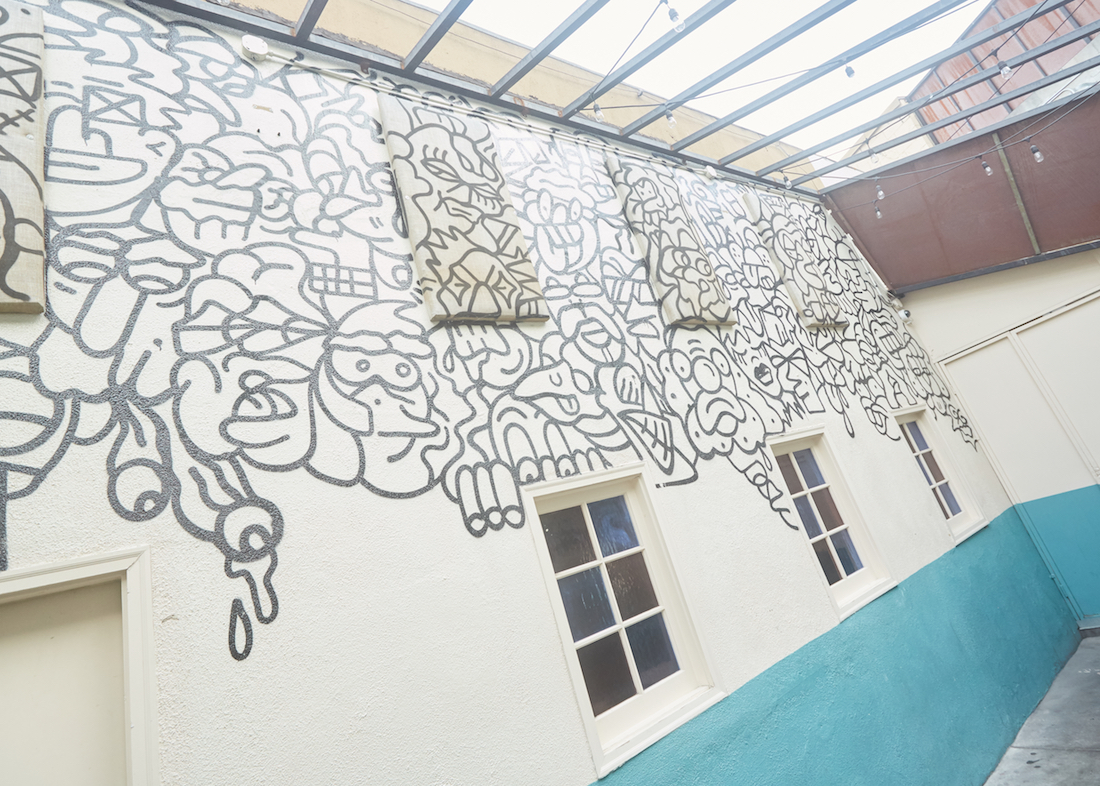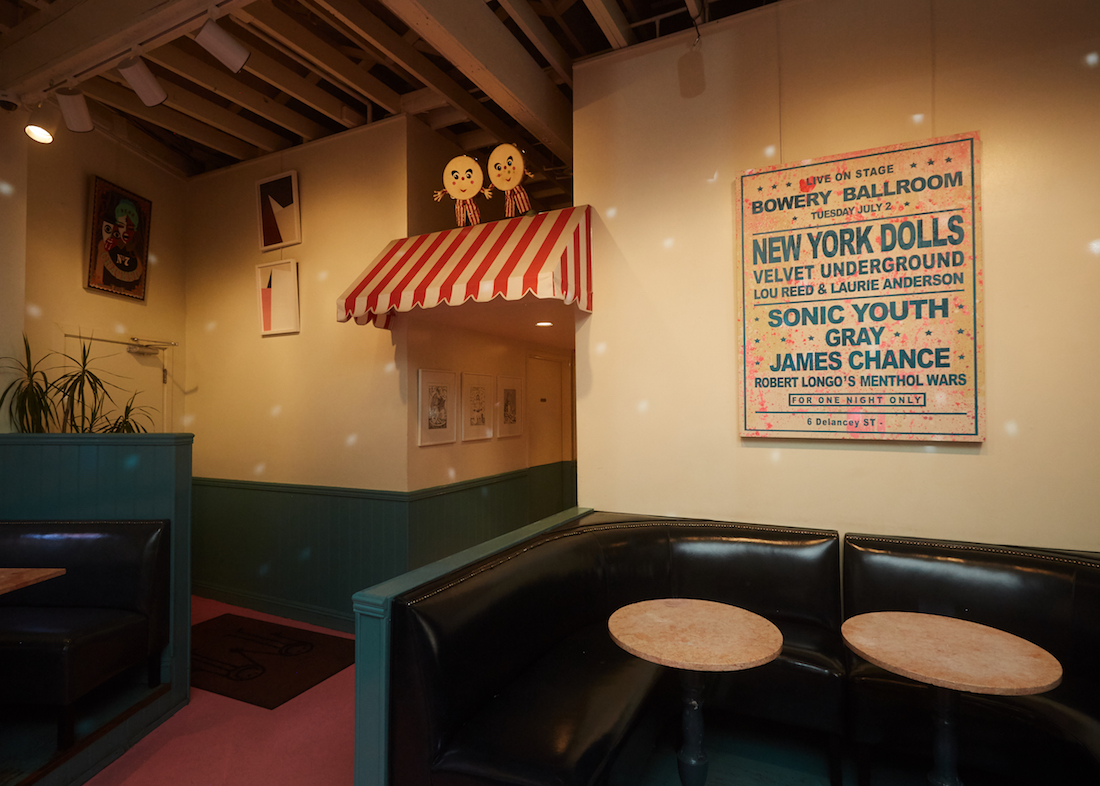 How did your team choose art for the new Venice spot?
Venice is still a work in progress, so right now, it's all André's stuff. We're still compiling the collection there. We're just kind of taking things as they come in, reaching out to friends to see who wants to contribute.
Is The Friend in Silver Lake how you envisioned it would be or has it become something different?
Silver Lake is the first thing André and I have ever done together, so I wanted to go into the project with an open mind and just kind of collaborate and bring his vision to life. As we went along, I knew we were doing something really unique and a counter to anything out there in our space. Most bars are dark and wood panel and feel like a gentlemen's club, and The Friend has white walls with blue stripes and a pink floor and funky modern art, its really unique.
Does LA have the best bar scene in the world to you?
I mean, to me it does because all of my people are here but I'm always inspired when I go to other cities. Just about any city in the world I go to, I find something unique and some new experiences. That's always great. It's hard to say the best, but for me, it's LA.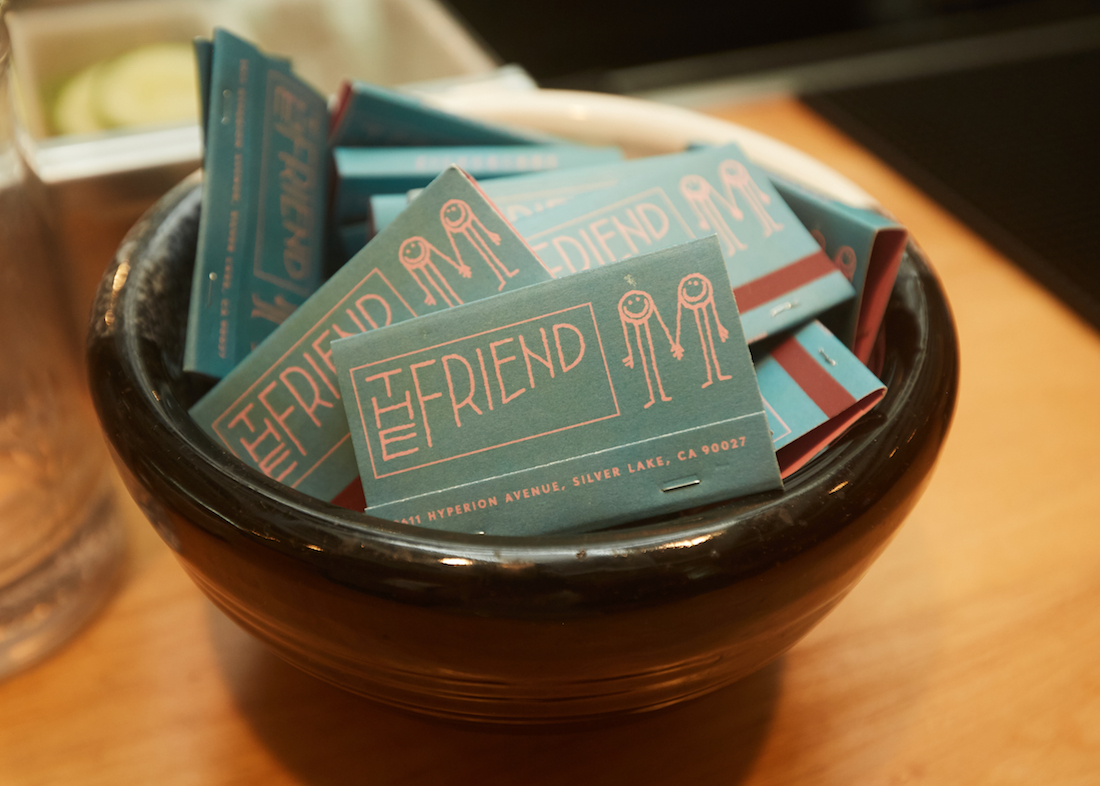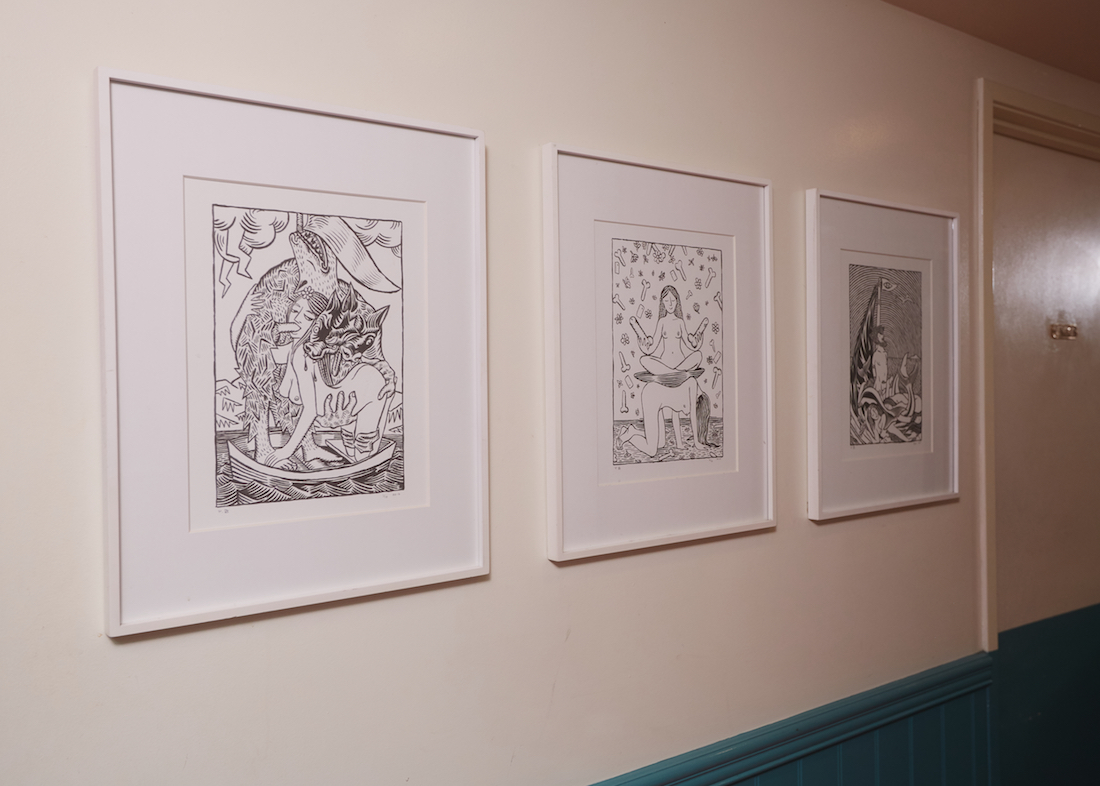 What's changed about the LA bar scene in your 20 years?
So much. Certainly the cocktail thing, it wasn't a thing 20 years ago. These days, people appreciate a more turned-up night than the lounges of the early-2000s. It blows my mind but we were talking about Bar Lubitsch (another LA bar Meisler helped create) the other day and how it's about 13-years-old. So many of our clients there who are 22 or 23 were only ten-years-old when we opened. When you put it in that context, it's been a lifetime.
Where do you see The Friend in 10 years?
I think The Friend will always stay relevant because of the music. We connected with some of the very best DJs and musicians in Los Angeles. Mike B is one of the partners, he's the DJ's favorite DJ. I hope 10 years from now it's exactly the same. It's a really fun place.
Photos courtesy of Ben Shmikler
***