Director X. Now here's a man whose style is as slick as his stage name. Born Julien Christian Lutz, X has built a legacy on making music videos bonafide pop culture movements. Just take a look at the ones he's directed: Drake's "Hotline Bling," Nelly's "Hot in Herre," Seal Paul's "Gimme the Light," and Kendrick Lamar's "King Kunta"—to name a few. Suffice it to say, his stunning, glossy visual style is unmistakable, and it's no surprise his innate ability to make viral moments of his work landed him his biggest project yet: a modern take on Superfly.
For X, who was approached by producer Joel Silver to take the reins on the 1972 classic, flipping the script into features was cake. After all, he was tapped for his signature style. But of course, opportunities like that don't just happen overnight—they come after a lifetime of hustle and making your work your calling card. Here is how Director X went from being a curious comic book artist to one of the biggest feature filmmakers today.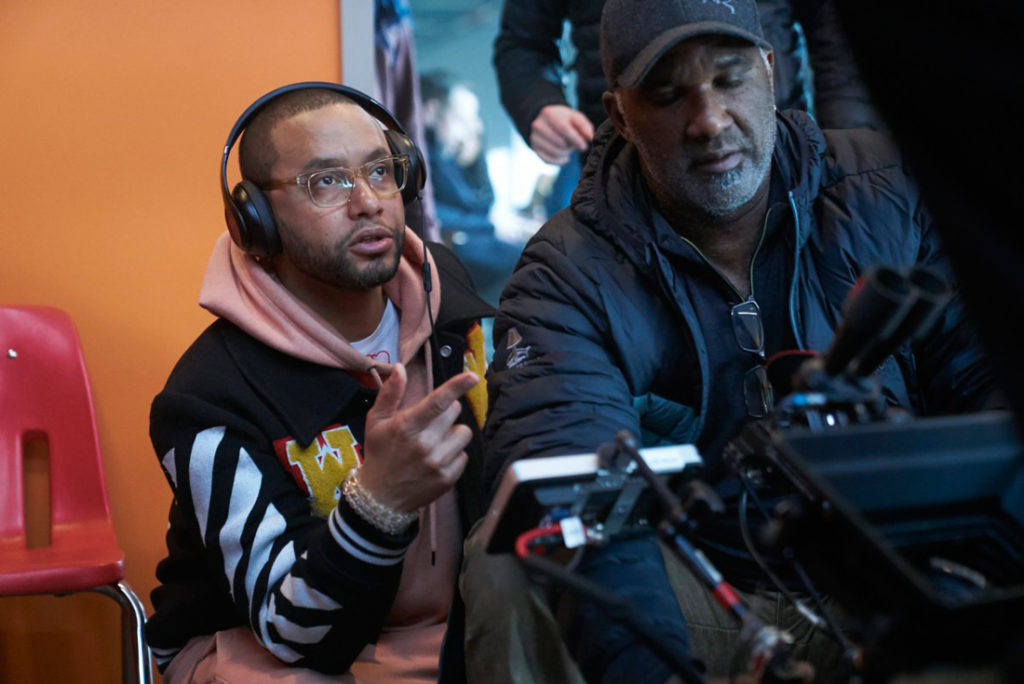 How he discovered directing:
I thought growing up that I was going to be a comic book artist. I've always drawn and been into visual arts. In high school, I shifted into graphic design and I started doing flyers for local businesses and parties. Then in the tail end of high school, I did an internship at a TV station in Canada called Much Music, and that's what got me interested in the camera and the lights. It took me to directing.
How he developed his visual style:
When I first started being a director, two things happened. First, I studied deeply filmmaking. I bought every book I could buy, from makeup to equipment to cinematography. Then on an inspiration level, I'd create these tear-sheet books. I'd buy magazines and rip them apart. I'd tear out photography—anything that inspired art direction—and put them in these books that I'd go back to to inspire me. Of course, I also watched music videos from masters who were all very big influences on me—Mark Romanek, David Fincher, Spike Jonze, Michel Gondry. These incredible directors made things that changed culture, and I just dived in and lived in that.
How how his mentor helped him get his big break:
I was fortunate enough to have Hype Williams as a mentor; I was an intern for him running packages in the rain. In music videos, Hype Williams is an adjective; "I need a Hype Williams video" is something people say. You can see a lot of my roots in the work he did. You can see where a lot of my style developed. He brought a really artistic sense to hip-hop, a graphic sense to hip-hop—something that no one had ever seen before. Now, it's just the way things go.
From working with Hype, I started doing storyboards, doing things on my own, and just hustling and showing anybody and everybody I could my reel. Def Jam, Bad Boy, Puff, Lyor Cohen, Kevin Liles, Julie Greenwald, Benny Medina—these are the labels and the people who gave me my first shot and let me rock. That's how I broke into the business.
How his creative process informs his work:
As an artist looking for inspiration, I can get it anywhere. I could go to a toy store or comic book shop. I can find it in fine art or some street mural. I've been inspired by paint jobs in airports. There's a paint job I saw in the Chicago airport of alternating blue lines, and I took that and put it in the Sean Paul video for "Temperature." Anywhere you go, you can get inspired and bring that into your art.
How his first failures shaped his future:
My first experiences directing were interesting. I had a really bad experience and that changed my life. I directed a video for Tracey Lee featuring Busta Rhymes and Pirate MC. I completely fucked it up, I didn't know what I was doing, and I realized how little I knew. After that, Alan Ferguson and Hype Williams gave me a pep talk, and that set me on path. From there, I started to hit the books.
How his signature style landed him his first movie:
Joel [Silver] liked my [hyper real], stylized approach to music videos, and he approached me to bring that to his version of Superfly… When Joel and I were talking about where we were going take it, we decided pretty quickly we were really going to base it on the original. I'm a source material guy. I don't want you to change too much, but I do want to see it progress. I wanted to see the hip-hop remix of Superfly.
How he translated his music video experience into film:
All filmmaking is filmmaking. People who aren't familiar with it think it's a different kind of thing, but it's the same cameras, same positions for crew, same hours. One of my mentors told me: "It's not that complex, X, just point the camera at the person moving their lips." What was helpful coming from music videos into Superfly is that in music videos, we really want to make big flashy statements out of everything. We want the latest car, the coolest clothes, the greatest location—you're always trying to show people things they haven't seen before, especially coming out of hip-hop. So, I wanted to bring some of that to the movie. Everything we did, we wanted to make it a little more than normal.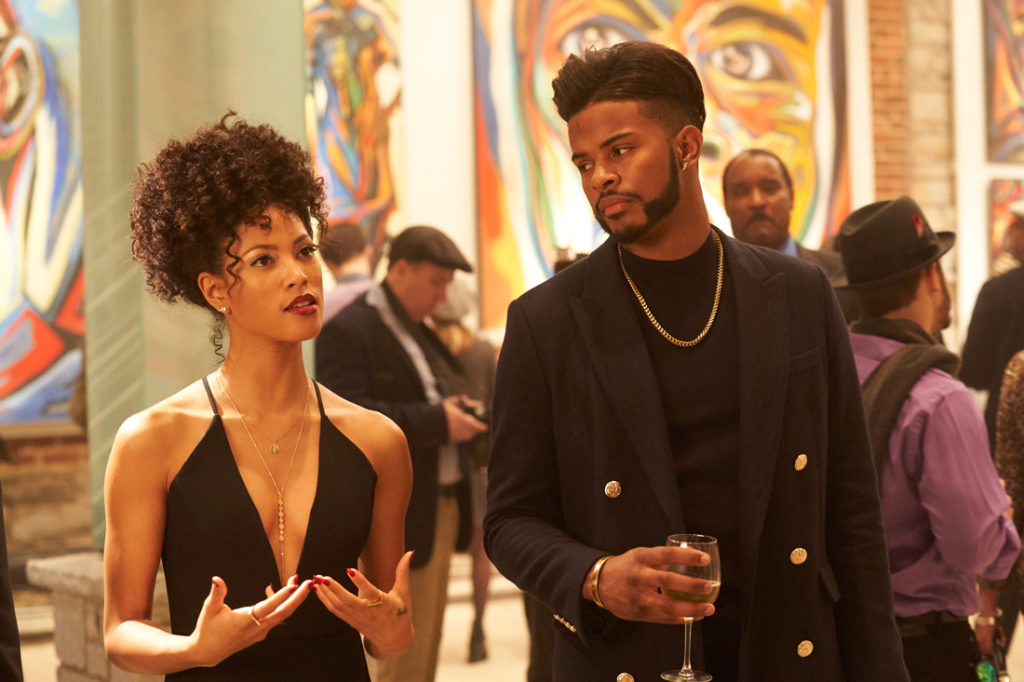 How he dealt with the challenges of his first feature film:
The real challenge of Superfly was the time that we did it. We went into production super quickly and that didn't give us a lot of time for prep—we were greenlit in November and had to start shooting in January. But everyone on our crew had decades of experience on giant movies, so they made it happen. What do they say, "Smooth seas don't make experienced sailors"?
His advice for aspiring filmmakers:
If you want to break into the film industry, there are a few things you need to do. One, you need to go to the bookstore and buy books on filmmaking and learn the terms and technical aspects of the cameras, the lights—everything—so you can speak the language that everyone else is going to be speaking. It's important to be able to guide the crew toward the shots you want to get, but it's also important to gaining the respect of the crew. The more you know, the more the crew feels like they're working for someone who's one of them.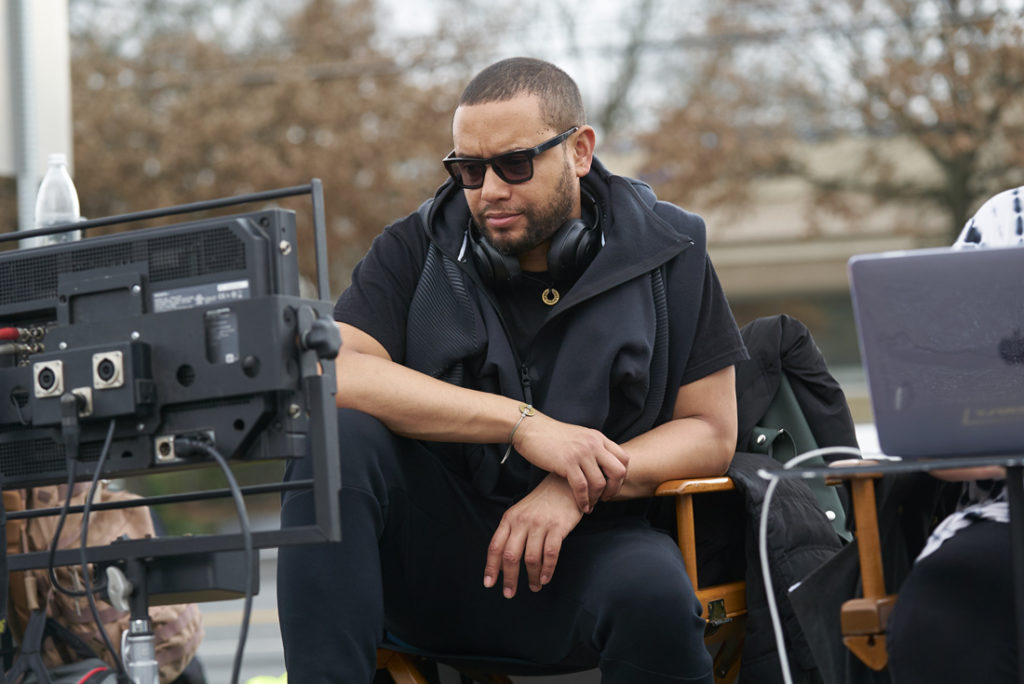 The next part is now you got to go and shoot. Luckily, we live in an age where you could make a movie with your telephone. It's an amazing time to be a filmmaker with what you can do with technology. When I was young, there was a big difference between professional and consumer products, and you couldn't just get your hands on them. It was not easy. Now you can just grab a camera, work with your friends, and shoot. So start shooting, start editing—learn everything you can hands-on.
The last bit is the hustle. Once you've shot something, you need to show everybody you can. In the age of telephones that can carry tons of information, you can have it right on your phone, ready to show. You never know who you'll bump into.
***
Superfly will be out on DVD and Blu-ray September 11. More info here.