One thing I love about traveling is getting a chance to link up with people you respect. While up in SF on a trip, I had the chance to visit Mickey Reyes and Jim Thiebaud and the rest of the good people of Deluxe Distribution, who house such brands as Real, Krooked, Anti-Hero, Spitfire, and Thunder, to name a few. Coming from a skate background, you could understand the excitement I felt to pay a visit to their HQ. I love getting a glimpse into different working environments, especially when it is a group of individuals who truly love what they do and who they work with.
Through the past couple of years, I have admired and looked up to the work ethics of Mickey and Jim. The positivity they give back towards the community of skateboarding is simply awesome as well as inspiring. In this day and age, with skateboarding becoming more and more corporate every other day, it's great to know that behind such rad brands there remains a solid core. Coming from a time when skating made you an outcast, there were amazing pros, but no lucrative shoe deals or energy drink sponsors. People, back then, did it because they loved it, because it was an outlet, because it gave them a sense of individuality. By the time I left, it was reconfirmed that Deluxe still maintains those feelings to this day. Thank you again, Jim and Mickey, for allowing me to see some "Willy Wonka shit."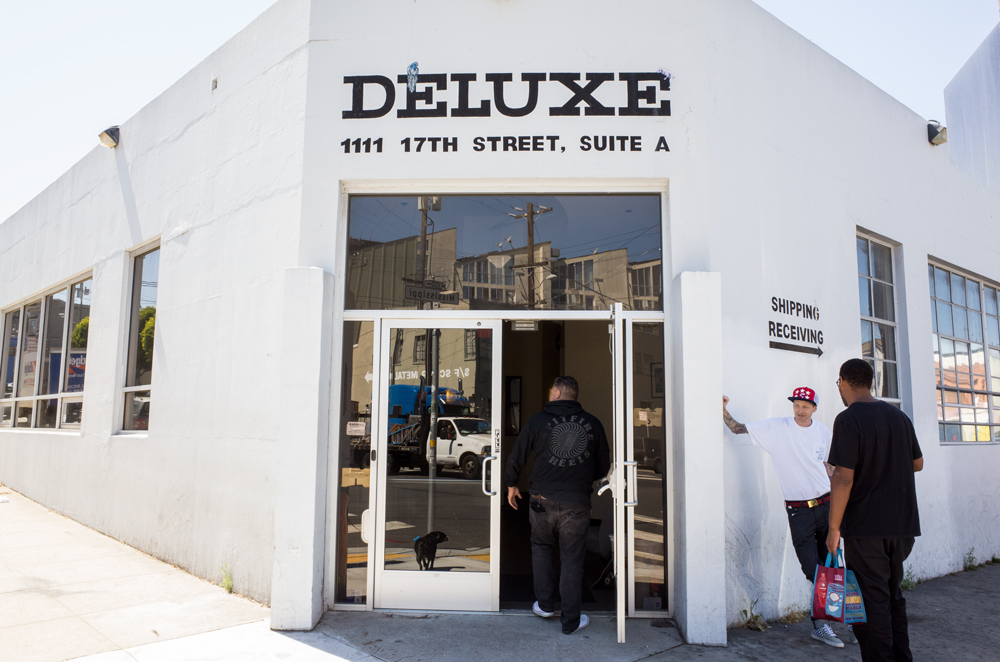 All hail Cardiel.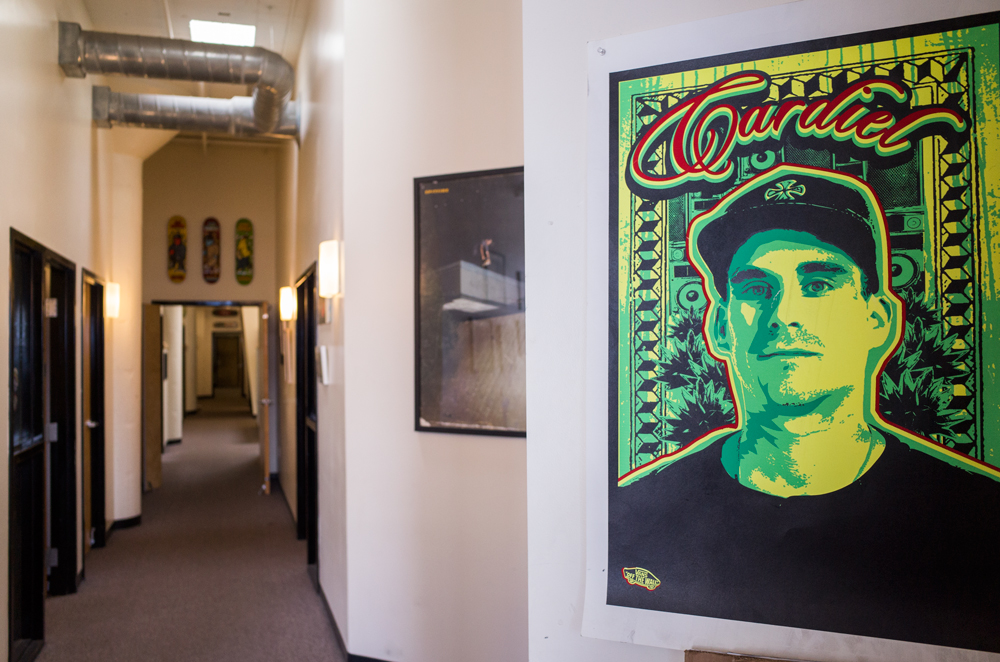 Skate Art.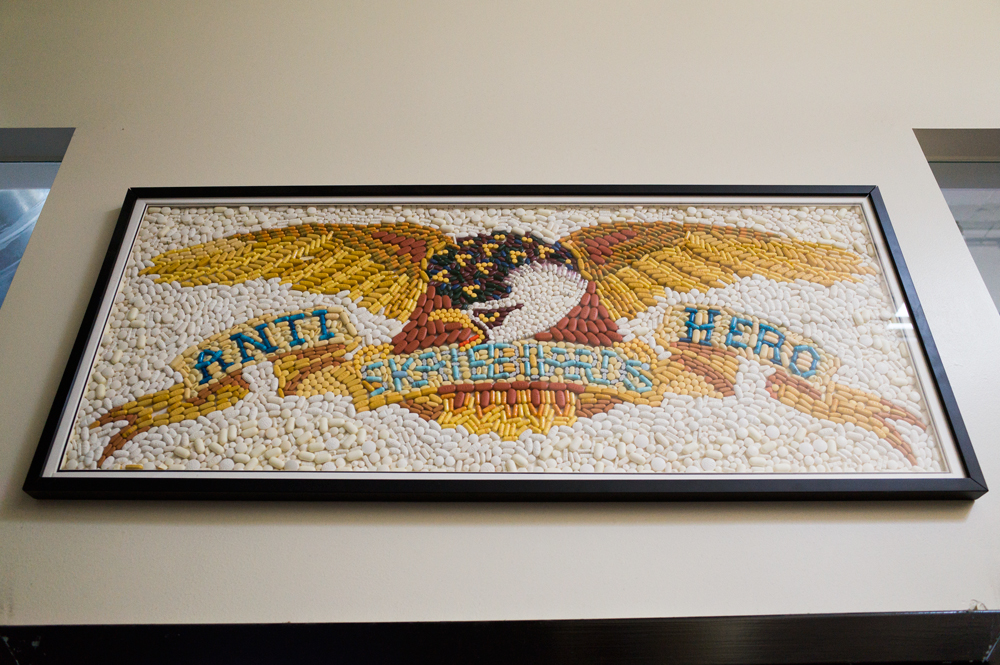 Classic photo of Huf shot by…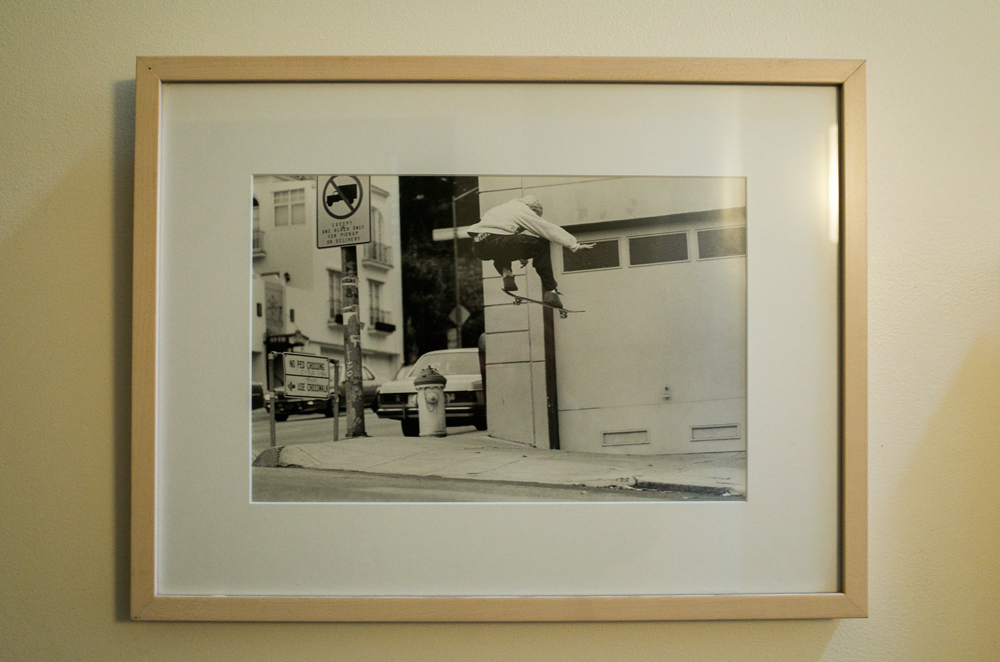 The man, himself, Gabe Morford.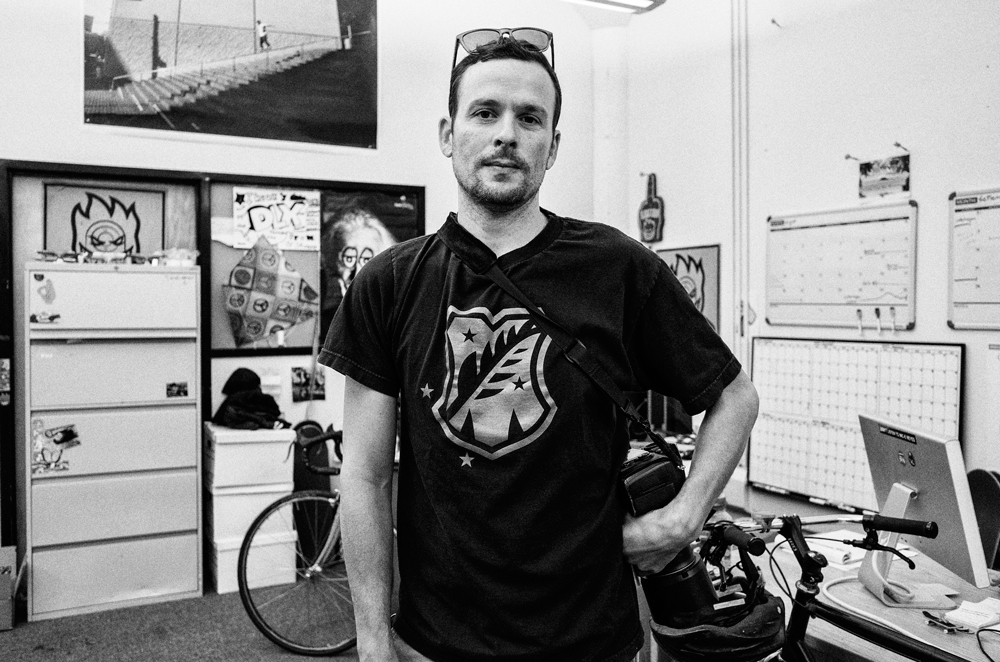 What up, Mickey?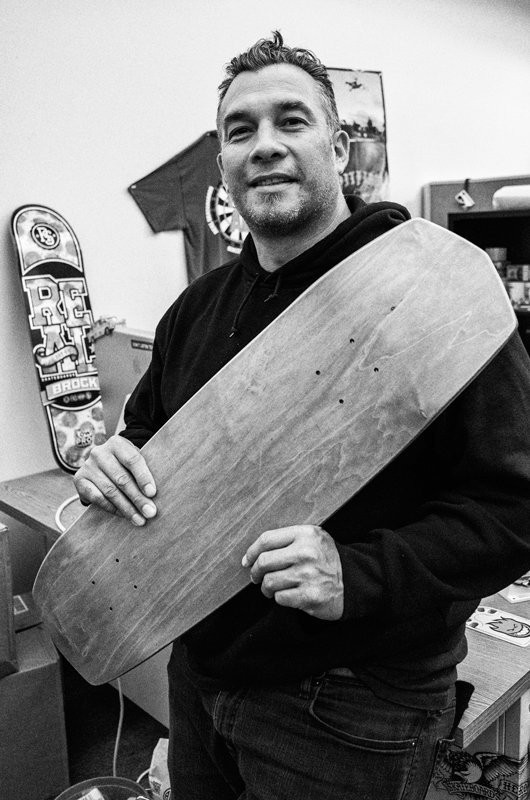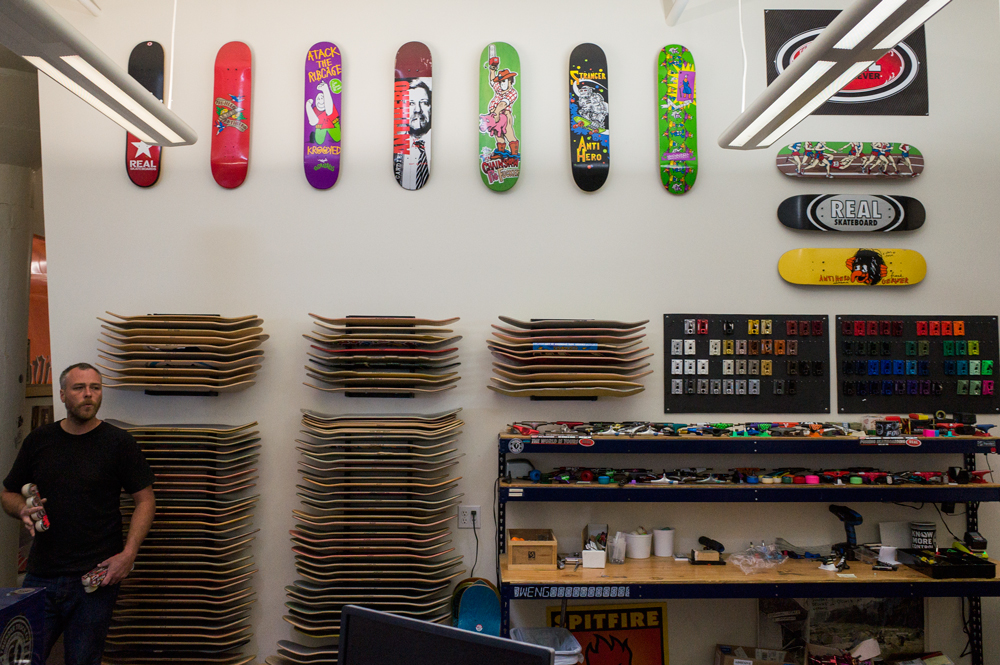 Baseplates.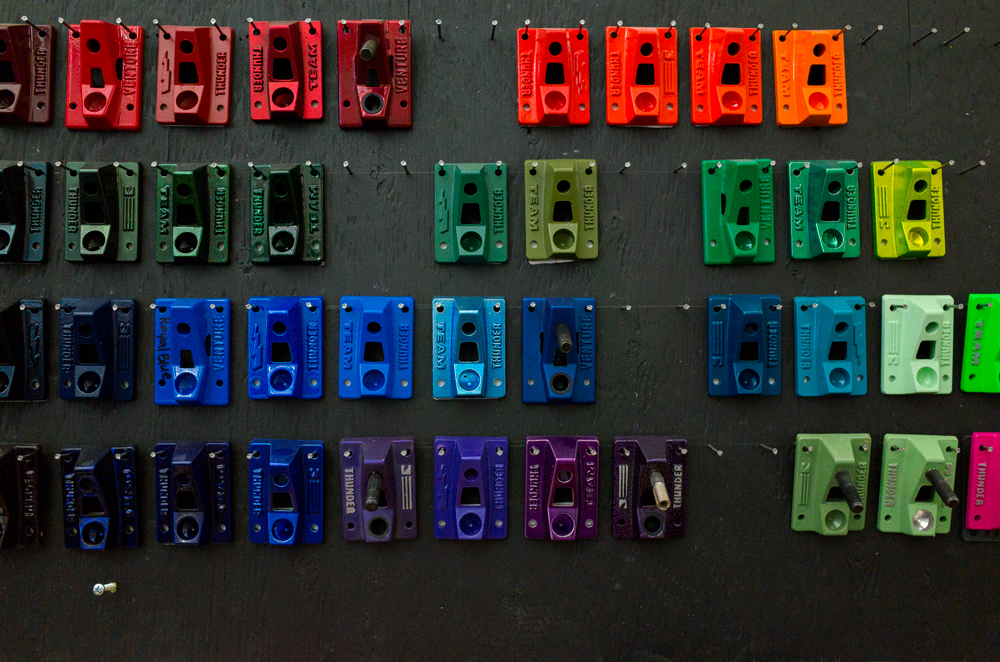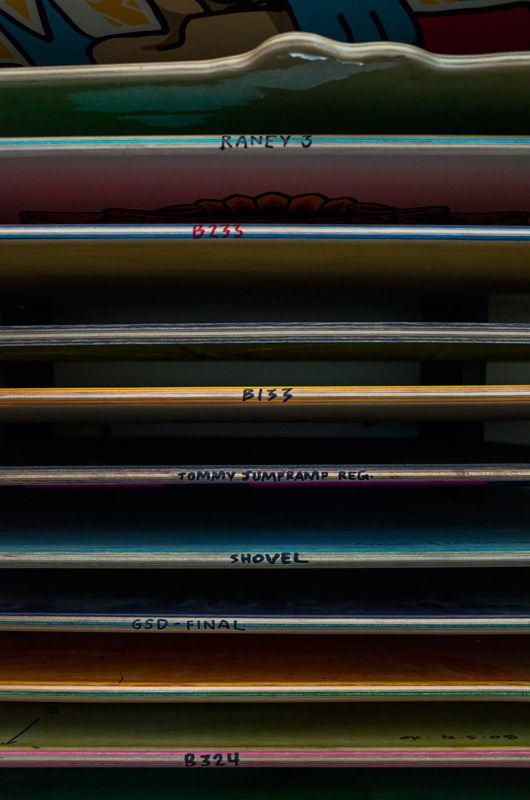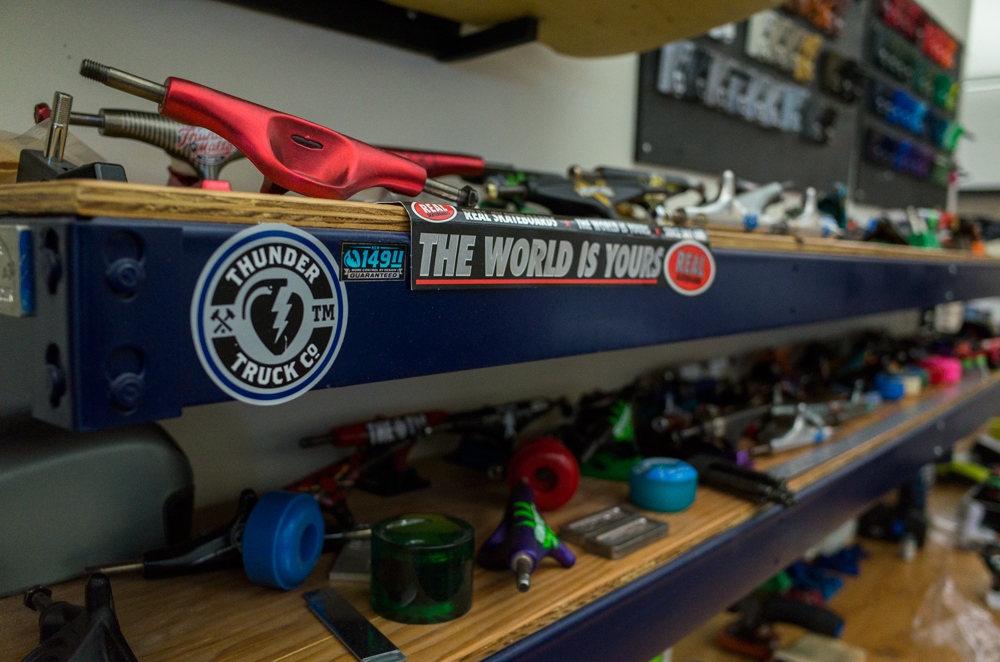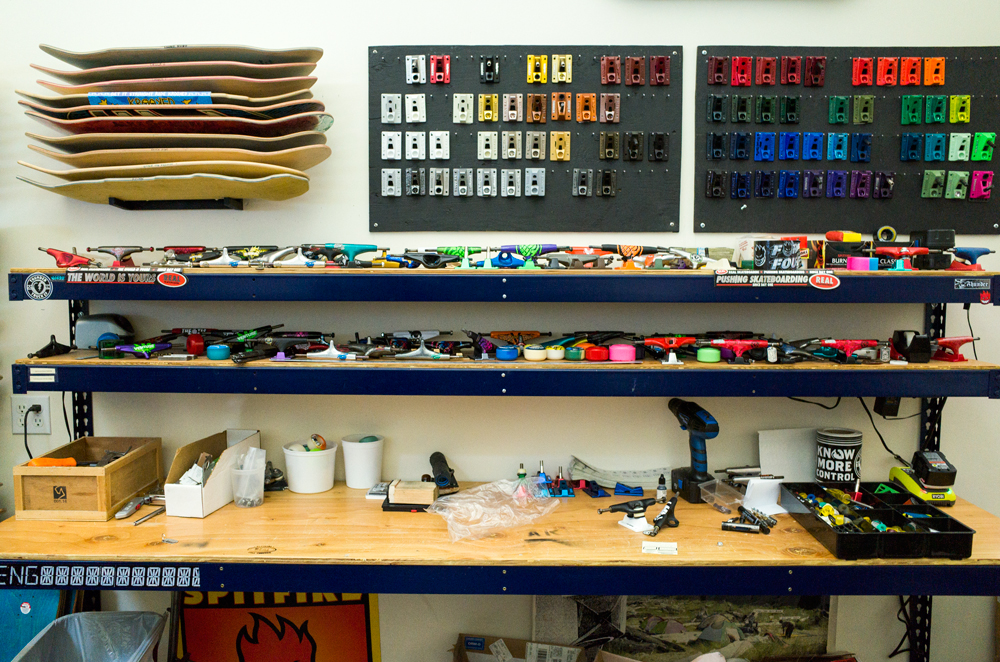 Shipping is REAL.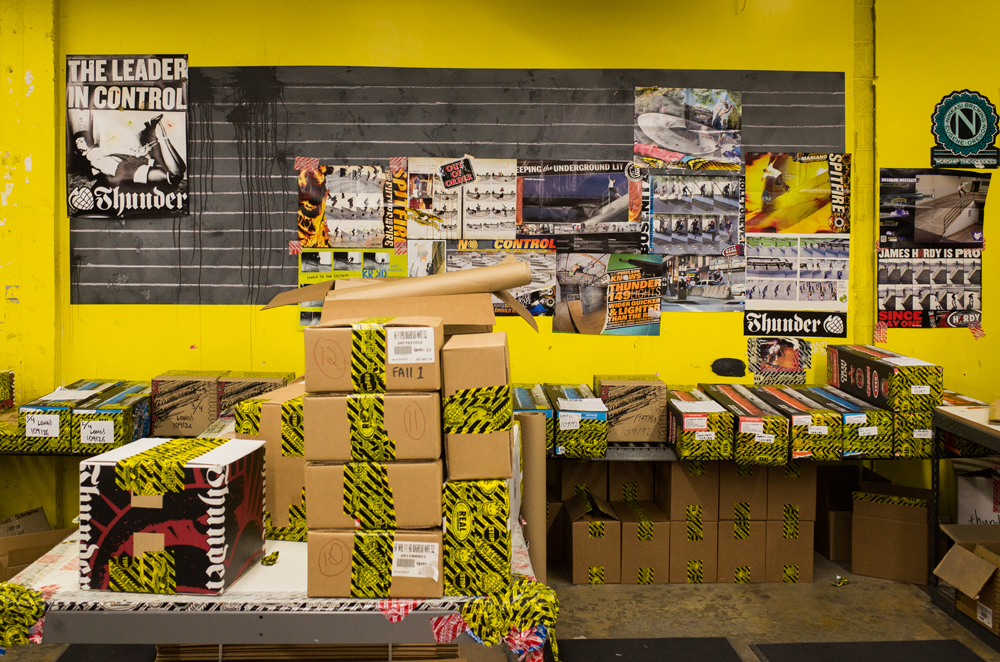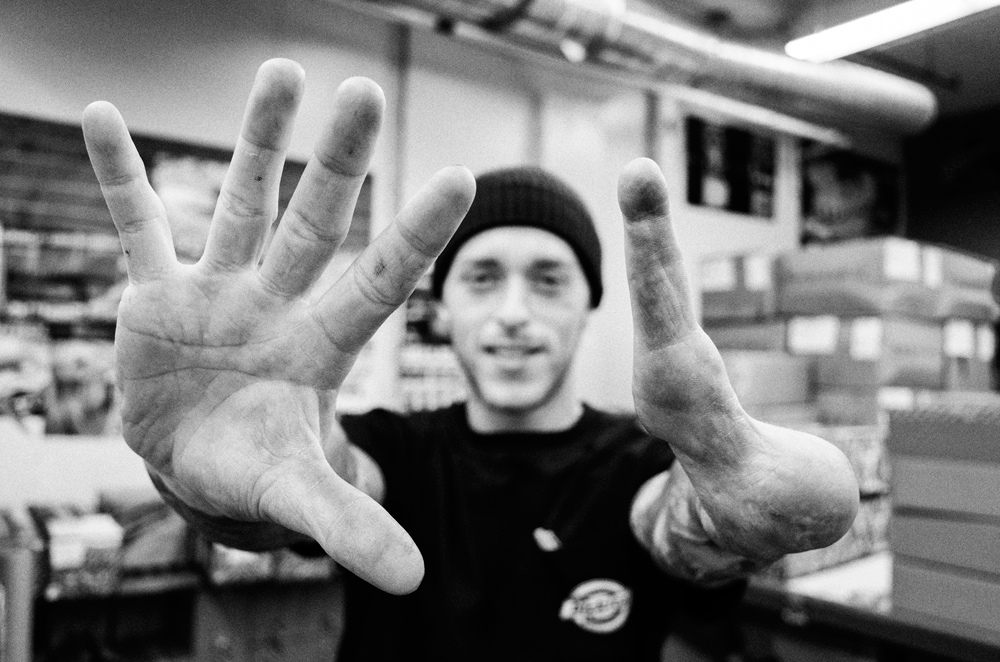 Mickey showing me some awesome Gonz art…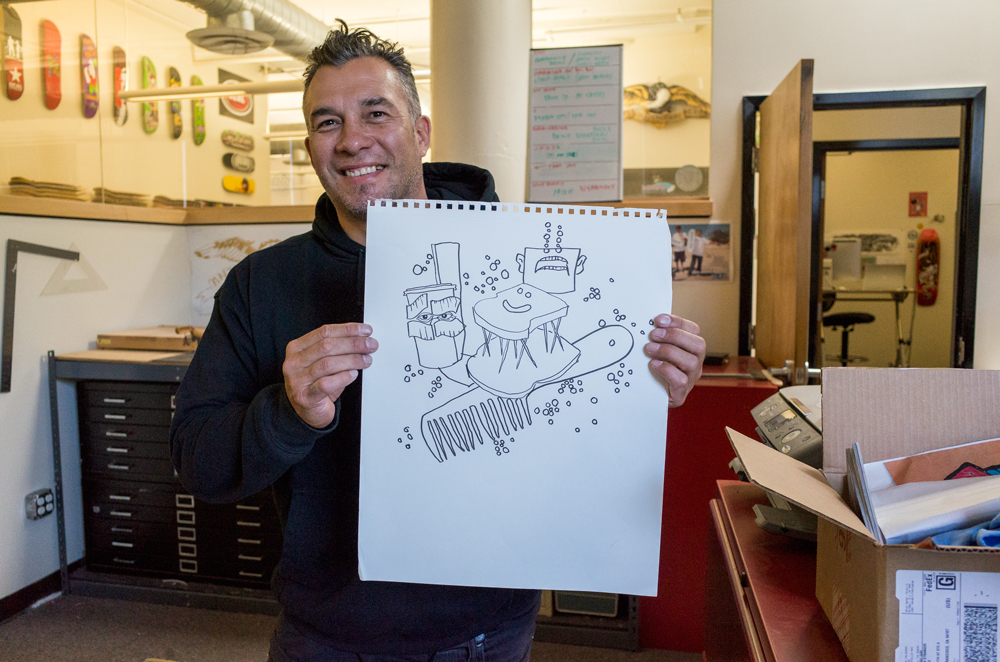 And more Gonz art…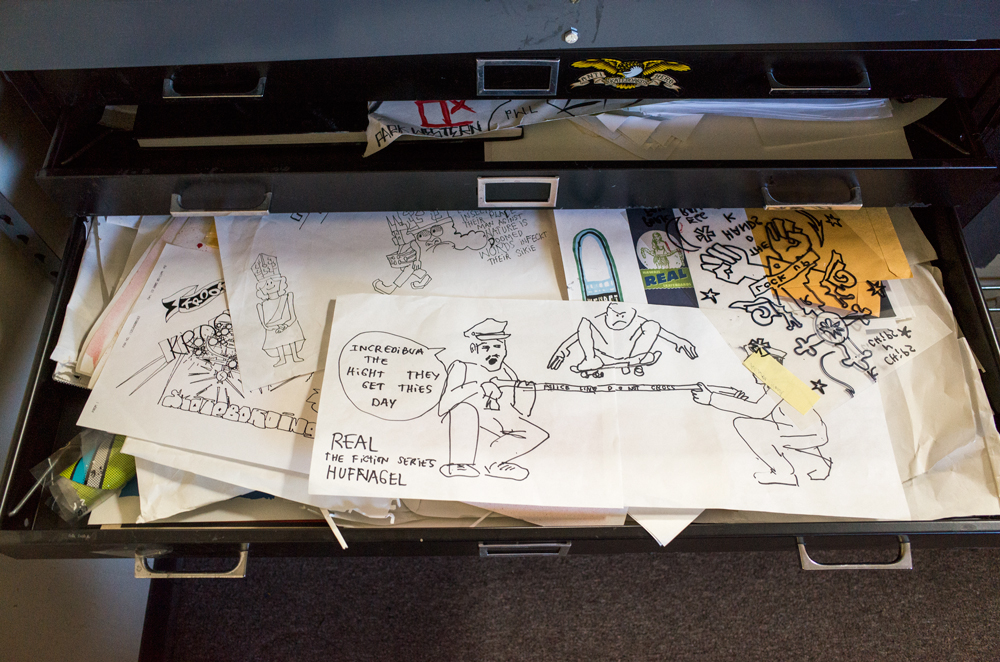 …and some more Gonz art! I definitely was amazed by how much cool stuff was lying around.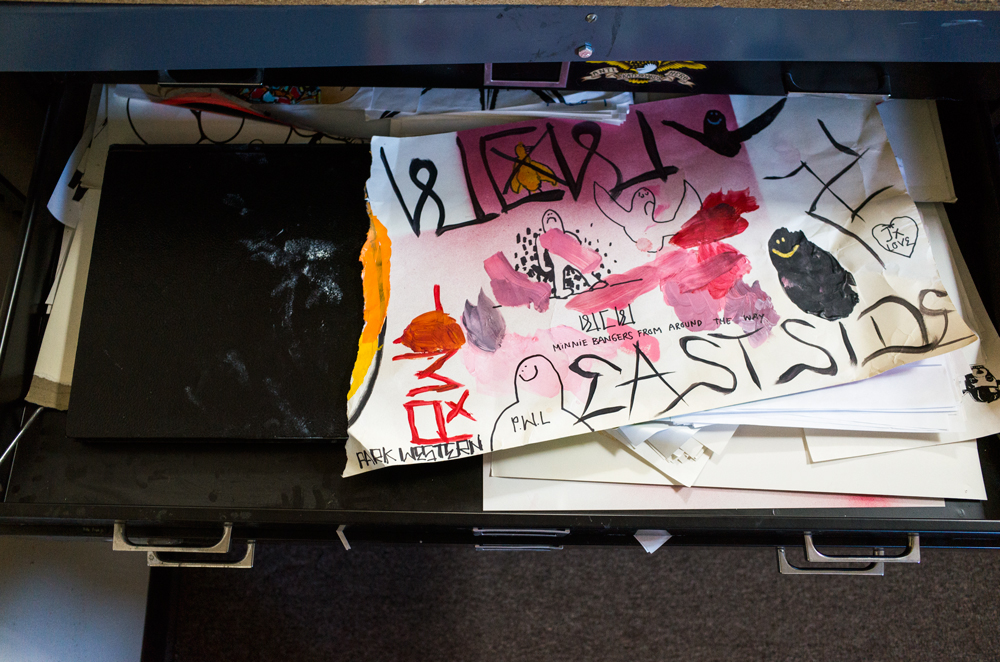 I had the chance to meet Tommy Guerrero and to shoot a quick portrait. Low key I was hyped.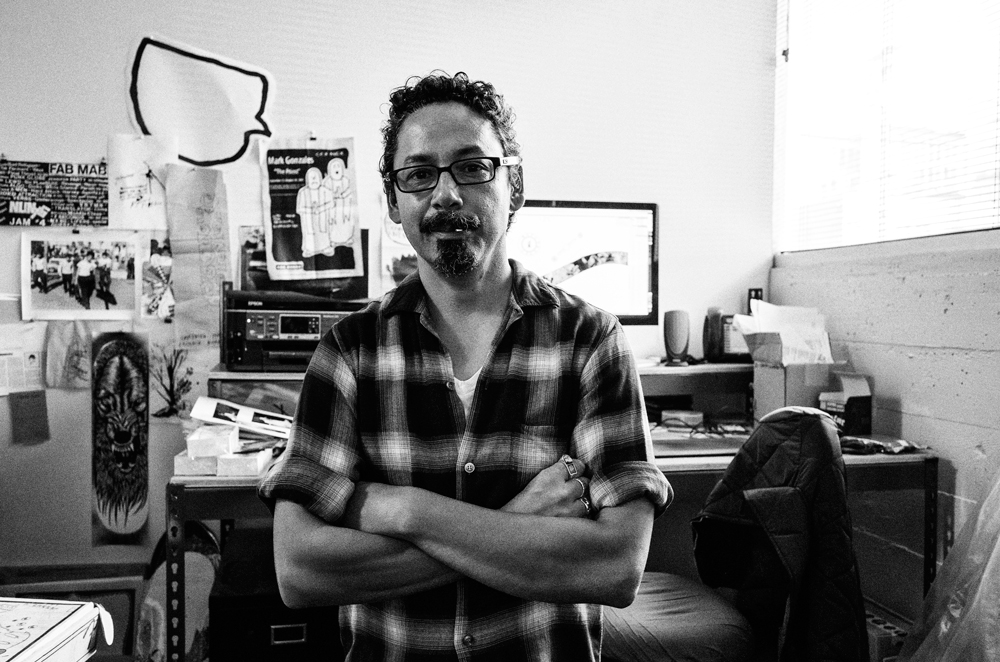 The man himself Jim Thiebaud and his best friend. Thanks for always being a constant source of inspiration, Jim!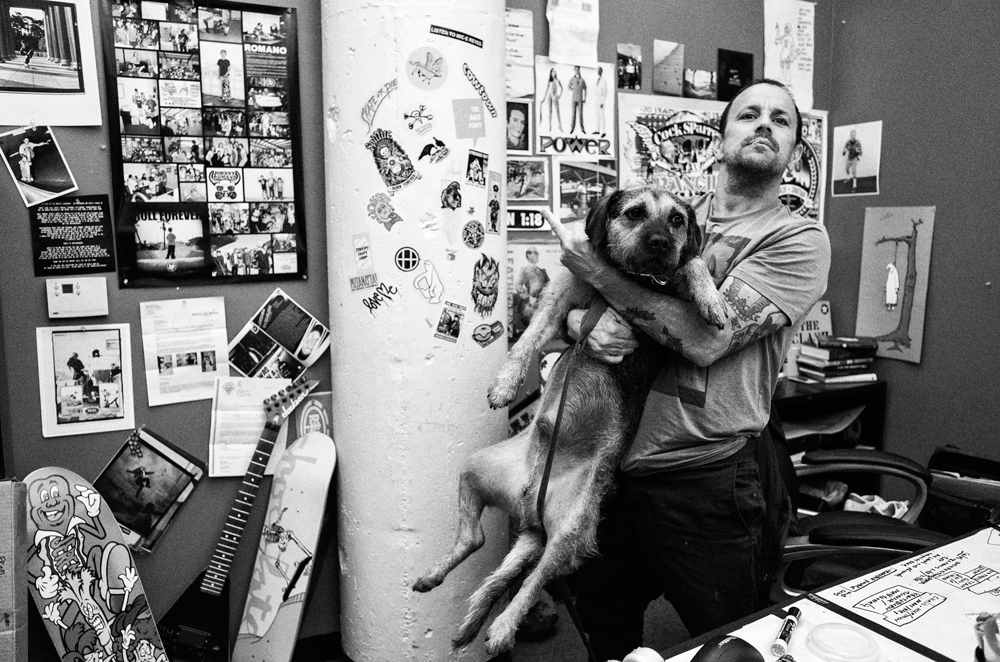 ::
Visit dlxsf.com and keep up with Deluxe Distribution's latest on Instagram @dlxsf and Facebook.