To celebrate the release of the Biskup brothers band Big Butter's 5th LP "A Step Felt in Full," Slow Culture gallery is hosting a dual art show at the gallery, an installation at The Standard Hollywood, and a free, live concert at XIX Studios tonight.
Here at Slow Culture, we are very familiar with the idea that one medium is not enough. That's part of the reason we chose the name that we did. Our interests spill into so many other scenes: art, music, food, fashion, etc. So when artist Tim Biskup approached us about this special project in May 2014, we jumped at it. Not only do we get to exhibit Tim and debut his brother Mike's artwork, we get to collaborate on a month of events for their 30+ year musical project, Big Butter. To celebrate the release of their 5th LP, A Step Felt In Full, we are hosting a dual art show at the gallery, an installation at The Standard Hollywood, and a free, live concert at XIX Studios that is happening tonight.
As an introduction to the band, we spent a few days with photographer/director Aaron Farley at Tim's house, putting together this video below, delving deep into the band's history, and a studio visit showcasing some of the artists newer works.
Studio Visit w/ Mike & Tim Biskup from Slow Culture on Vimeo.
When asked to describe what they sound like, I explain it as sounding how the artist paints – experimental and avant garde, with pop sensibilities. From sharp, geometric patterns to loose structural formations, their range of influences and sounds showcase intricate landscapes which can be translated to either canvas or cassette. From having started live art auctions to record labels, it's their DIY approach that carries the Biskup brothers approach to making art on their own terms. Something one hundred percent relatable to our vision with Slow Culture.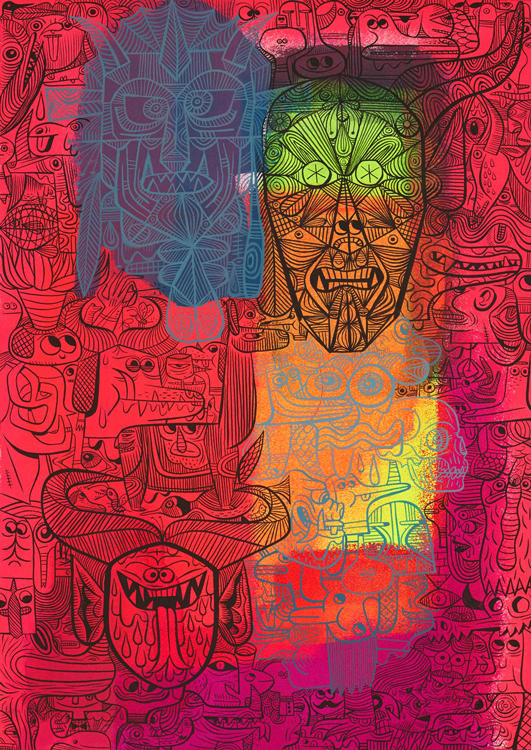 Step 10 by Tim Biskup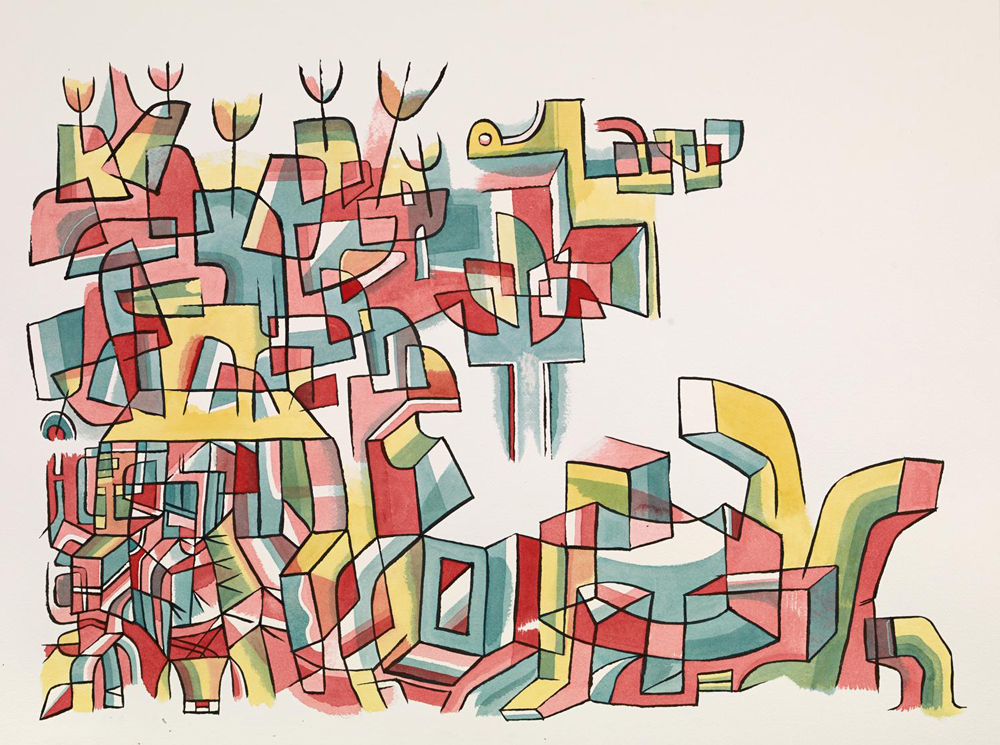 Seventeen Pomp by Mike Biskup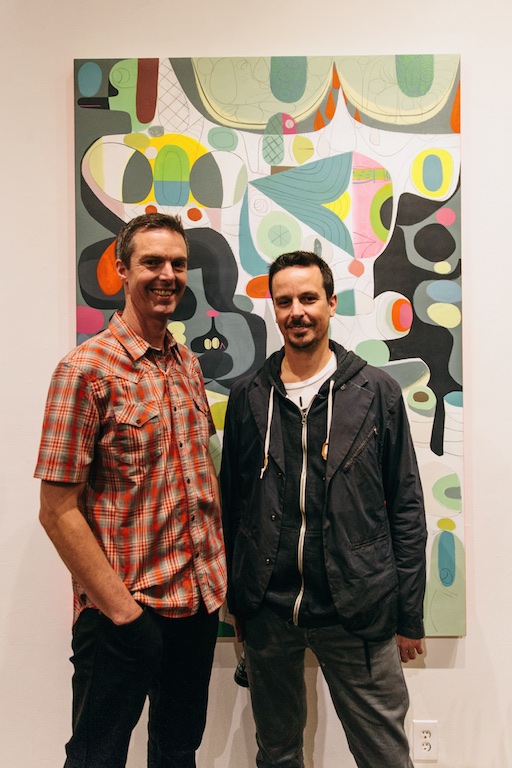 Mike & Tim Biskup
In the past 14 years, the band has played three live shows, with one of those being in Berlin. So our concert with them is a very rare appearance. We're pulling out all the stops, from costumes to live visuals, as well as super group of musicians including members of No Age, Yellow Jackets, and Thurston Moore. If you can't make it to the concert, their exhibition at the gallery runs until March 20th.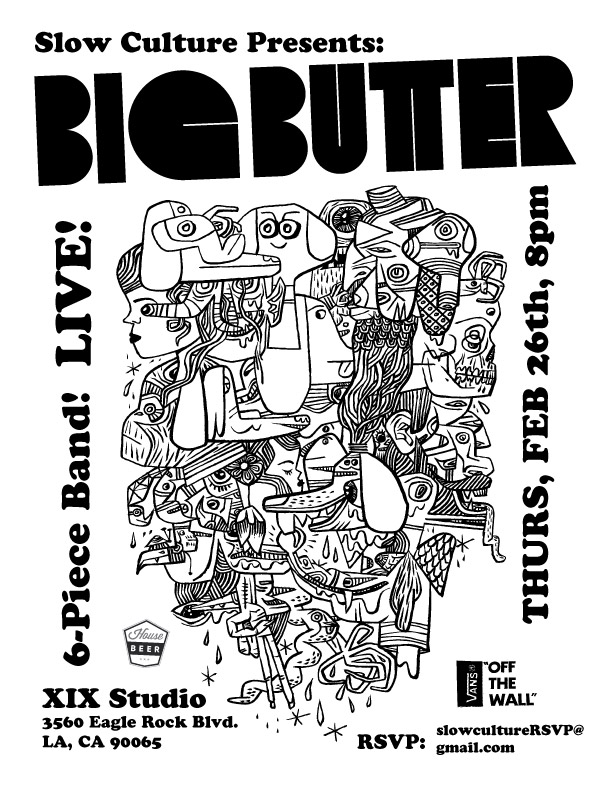 Big Butter Live! Tonight
February 26th 8PM
XIX Studios
3650 N. Eagle Rock Blvd
Los Angeles, CA 90065
RSVP: slowculturersvp@gmail.com
Also, here's a brief recap of their Slow Culture opening this past weekend: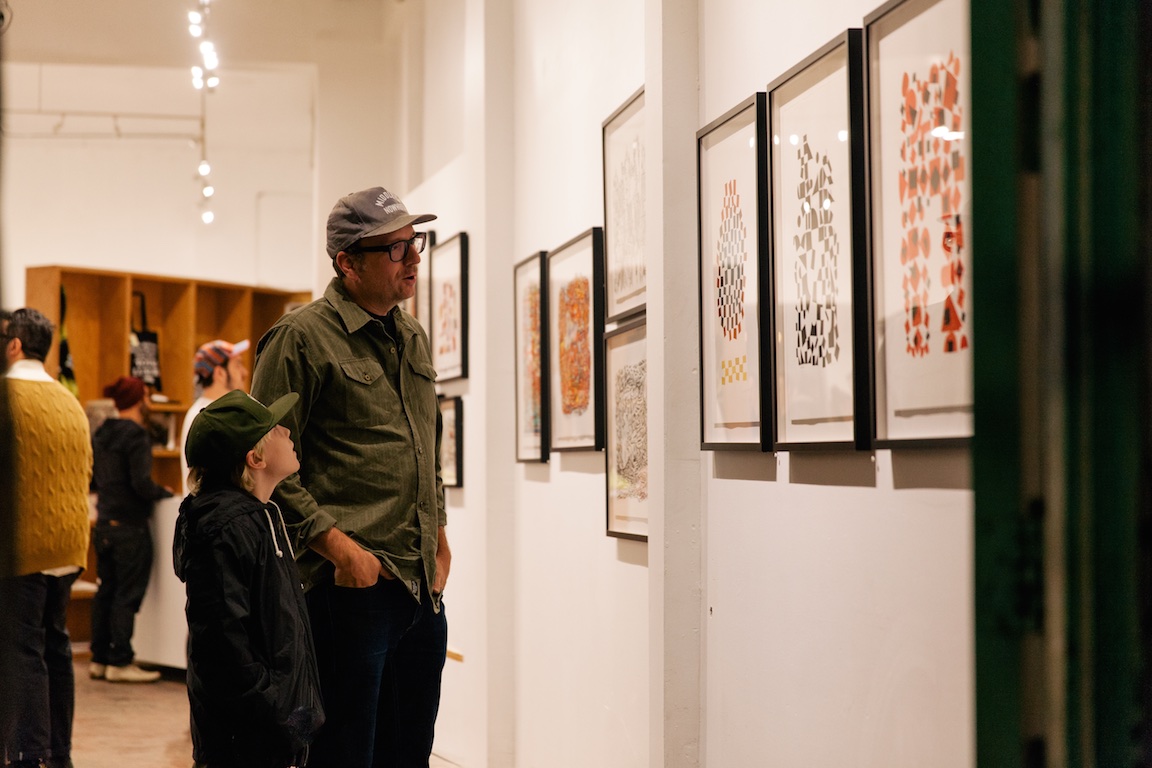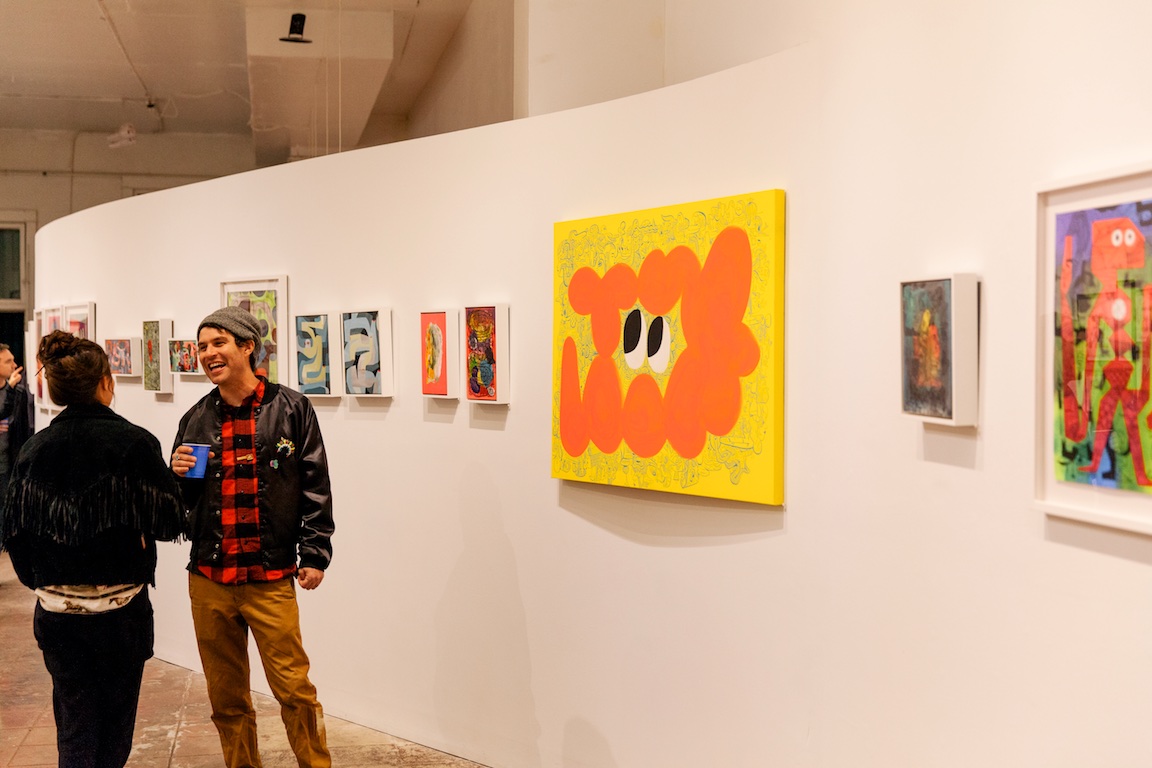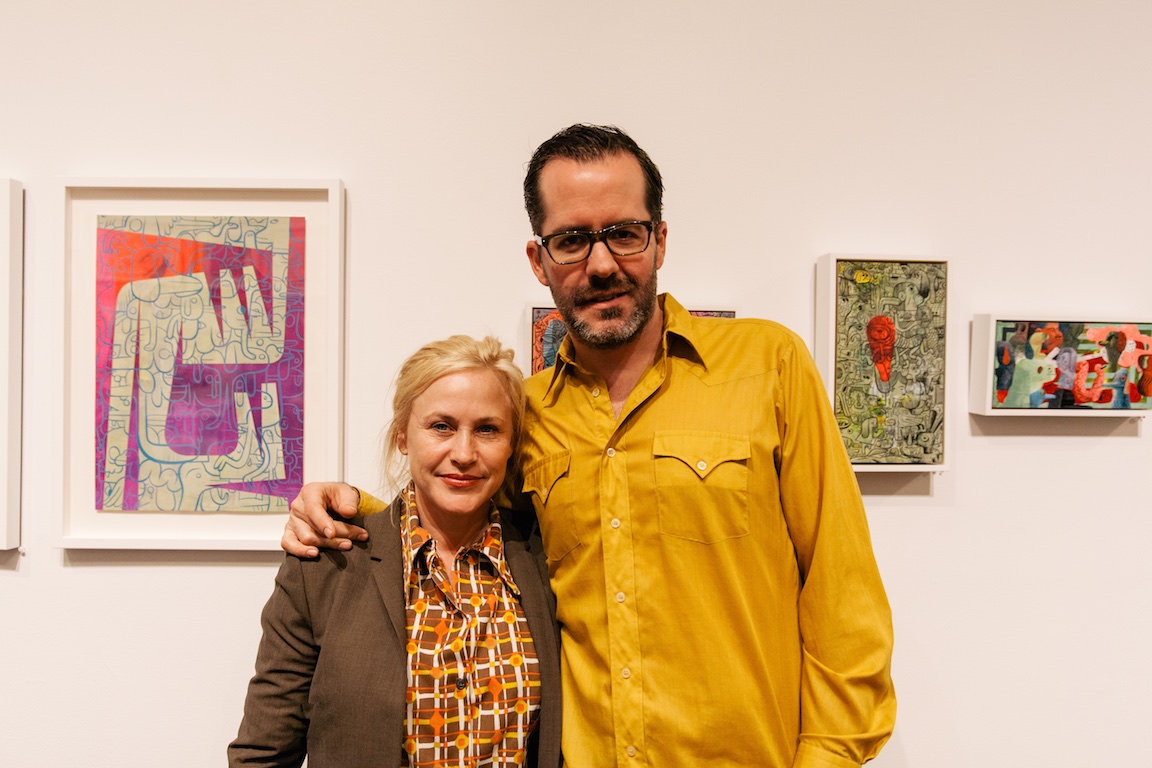 Patricia Arquette & Eric White.