The moment you meet Phoenix Skye, she is instantly intriguing. Immediately you realize she's attractive, but also cute, beautiful, hot, and cool all at once. Her ethnicity is hard to place and even when she speaks, it's not instantly clear where she's from. Phoenix is effortlessly cool, but it's clear she's intelligent and not caught up trying to be in the "cool crowd." To be intentionally cliché, she's just got "it" – and that "it factor" is what makes her such a talented model and actress.
When I condescendingly ask Phoenix what the best part about being so sought after, talented, and attractive, she answers, "[Laughs] I get free things? [Sarcastically] I mean, it's not working with cool people, creating art, and all that. That's just part of the job. But if you're good at it, you also get cool stuff."
Seeing as Phoenix is a model and I like calling myself a photographer, it only made sense for us to do a photo shoot for this edition of Day Jobs. We planned to keep it simple and meet up at her place and after she'd show me Franklin Village. Besides just creating some cool images my main goal was to find out what it actually means to be a Playboy Cyber Girl. On my way over, I asked her if there was anything she needed, her reply was perfect:
"Champagne… and orange juice."
Normally a pretty simply request, but as I searched through Whole Foods, I realized Whole Foods doesn't carry the typical anything. So we had to flash it up with some Italian Sparkling Wine and organic cold pressed orange juice.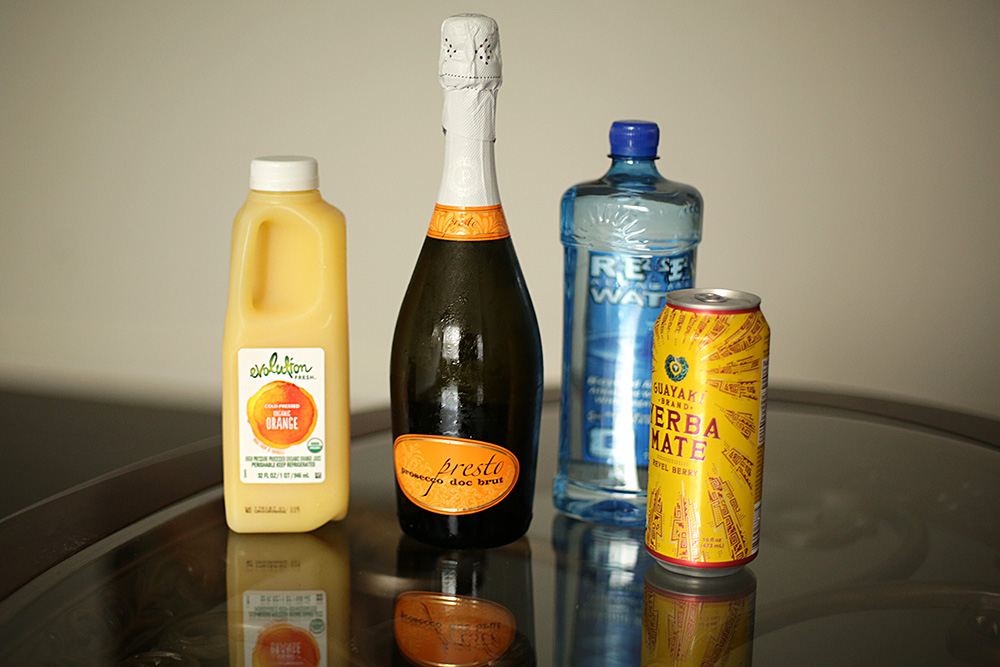 "This is one fancy Mimosa. I feel like I should be drinking it at the Ivy."
Phoenix and I both rarely get too shoot film on commercial jobs, especially 35mm, so we were pretty stoked on the idea of shooting all film. No matter how many digital photos I shoot, I'll always like the film ones better even if they are a little soft, the exposure is off, or just in general less perfect.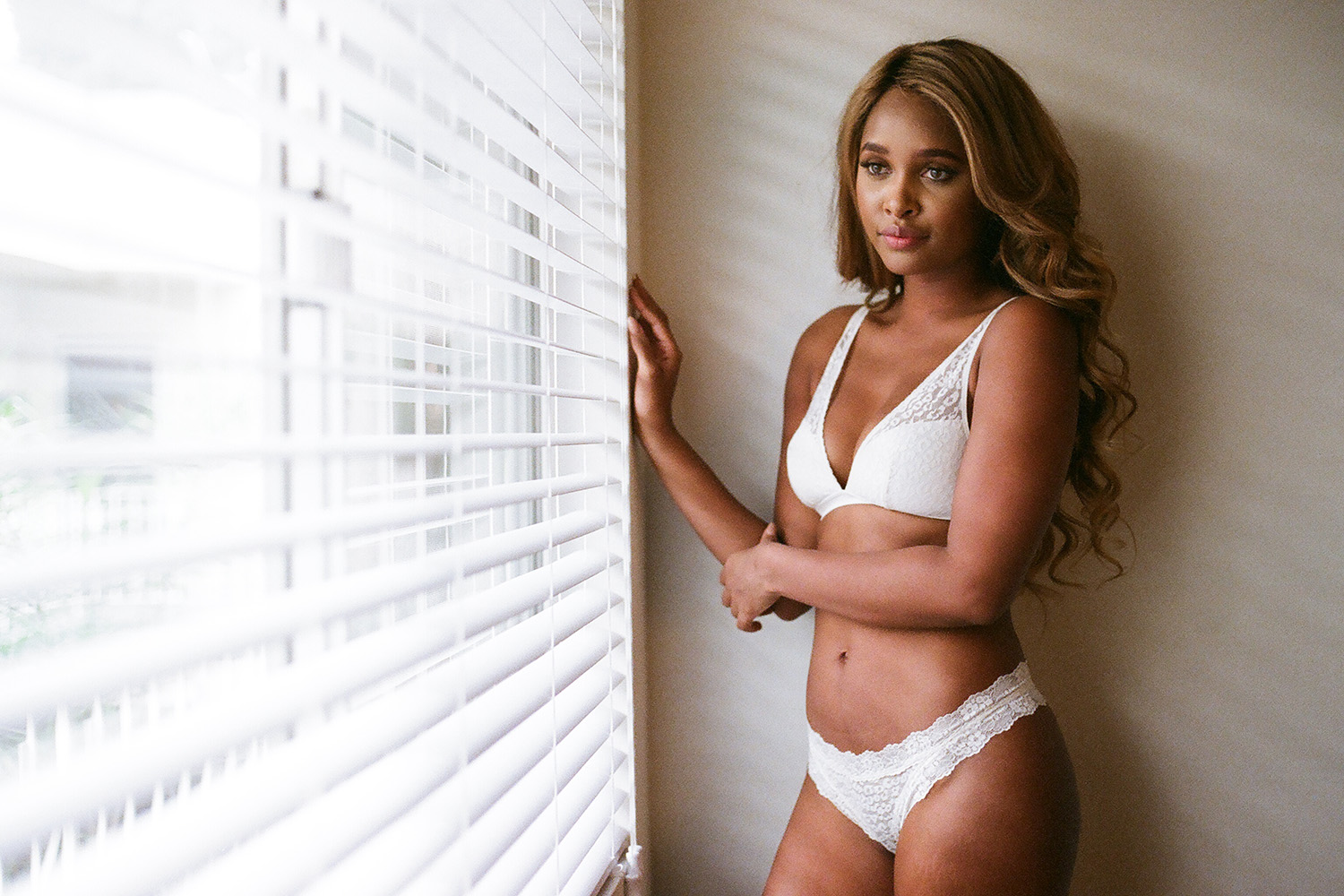 As we were shooting, she told me about her morning and an amazing rap video audition:
"So I'm running around doing James Bond looks and these action moves, all in high heels and a swimsuit. I thought it would only last like a minute, but they played the whole song. By the end I didn't know what else to do!"
We both laughed at the story but we were really more entertained by the fact that those type of awkward scenes are fairly common in both our lives. I actually met Skye months ago while we were guests on my friend's radio show. At some point during the show, I ended up smelling her and licking her arm. I honestly can't remember why this happened, but none of it seemed that weird to us at the time.
Phoenix went on to tell me about another funny audition:
"I'm at this audition wearing a little black dress. I go in the room with 3 other girls and they direct us to lie on the floor together. Then slowly wake up and start dancing. So it's already a little weird, but of course I didn't wear underwear. So I'm thinking, 'Should I not do this?' But I mean you're already in the room so..."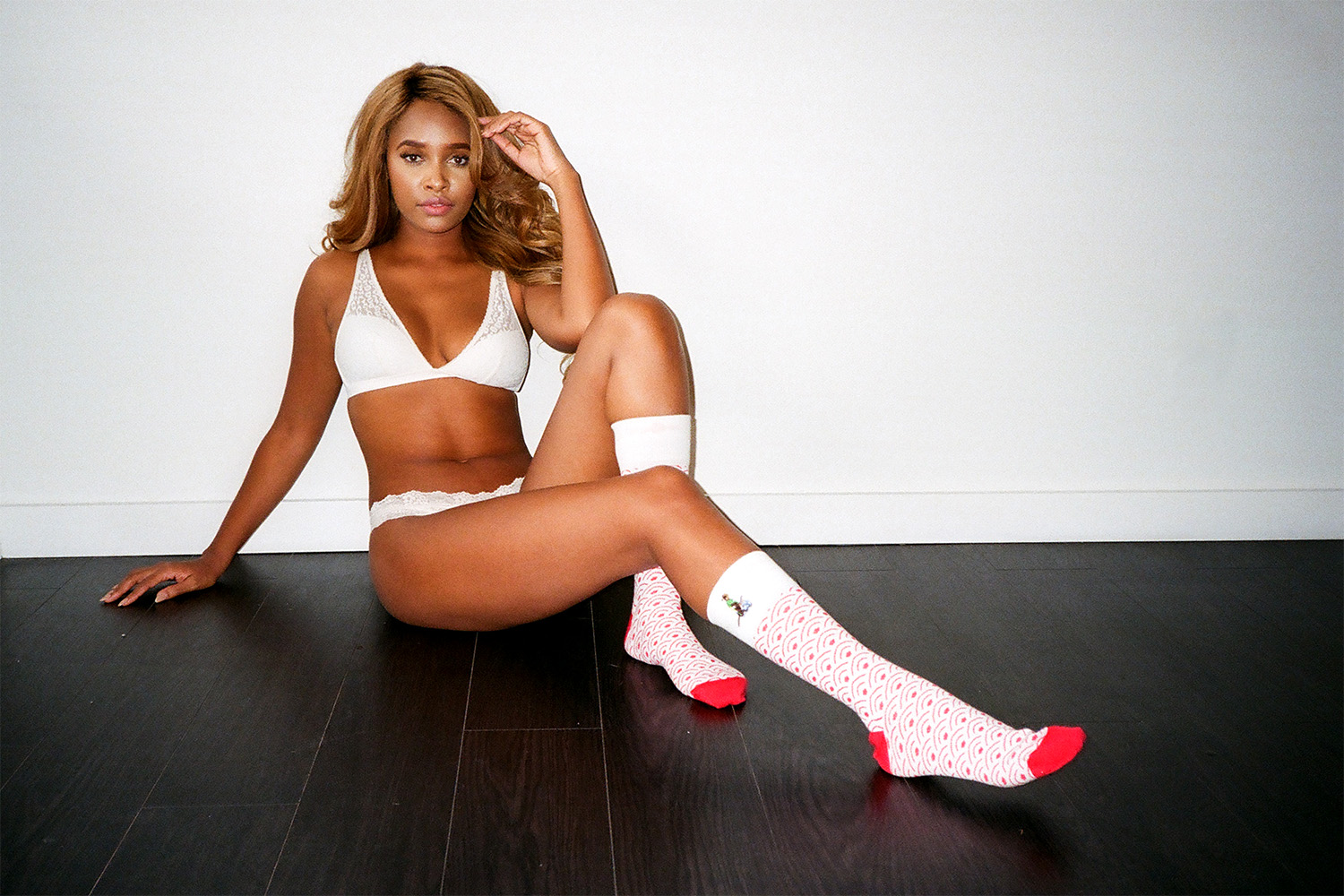 After maybe 5 minutes, it became obvious that Phoenix is not only hot, but also really talented. She went from pose to pose without much direction, but when something specific came to mind, she nailed it seconds after it's described. We started talking about her experience with Playboy. I've met a lot of models, playmates, actresses but I'm always a little confused with the titles/accomplishments they receive and what they actual mean. So I ask her what it actually means to be a "Cyber Girl."
"Basically it's like being the online playmate of the month. It's definitely cool but it's not like it's going to make or break your career. I mean, it definitely upped my popularity and followers and fans and stuff like that. And for some girls, it can lead to being in the print magazine or bigger things."
We talked about the idea that "once you're a playboy bunny, you're always a playboy bunny." I went on to explain this presidential way of thinking usually comes from older girls that may not actually be shooting for the brand anymore – and that I accept that once you do something, you are always that something as long as you still fit the role in some capacity. She laughed at me.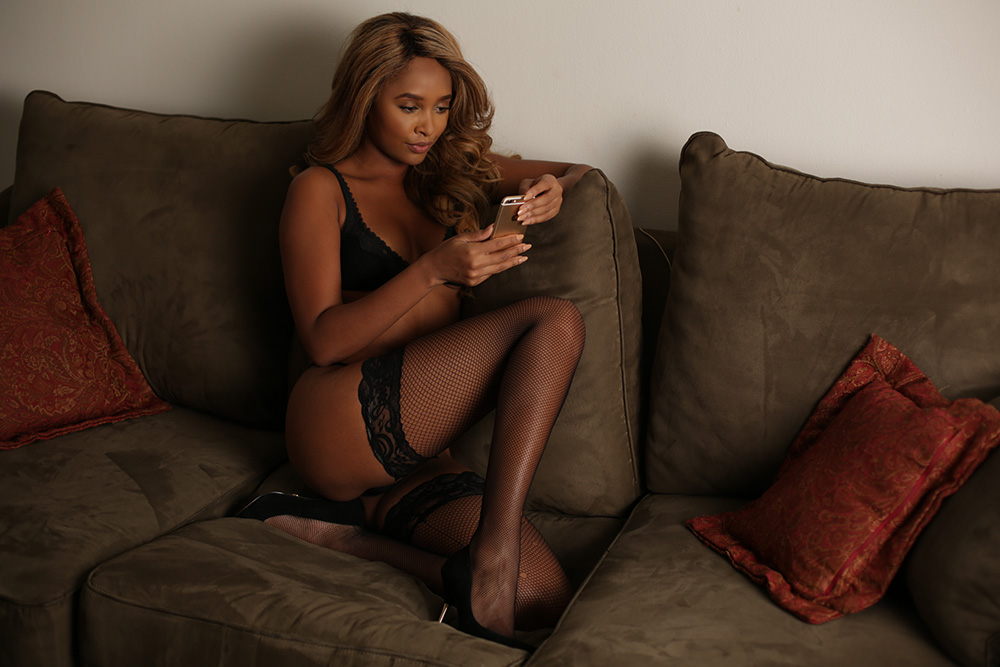 If you're on Snapchat, you should probably follow Phoenix_skye. From what I understand, she's constantly sharing – a lot.
"It's a lot of me out or at dinner, or walking around at home in my underwear, or in the car. Yeah – those are pretty much the only 3 things you're going to see on there, but people seem to like it."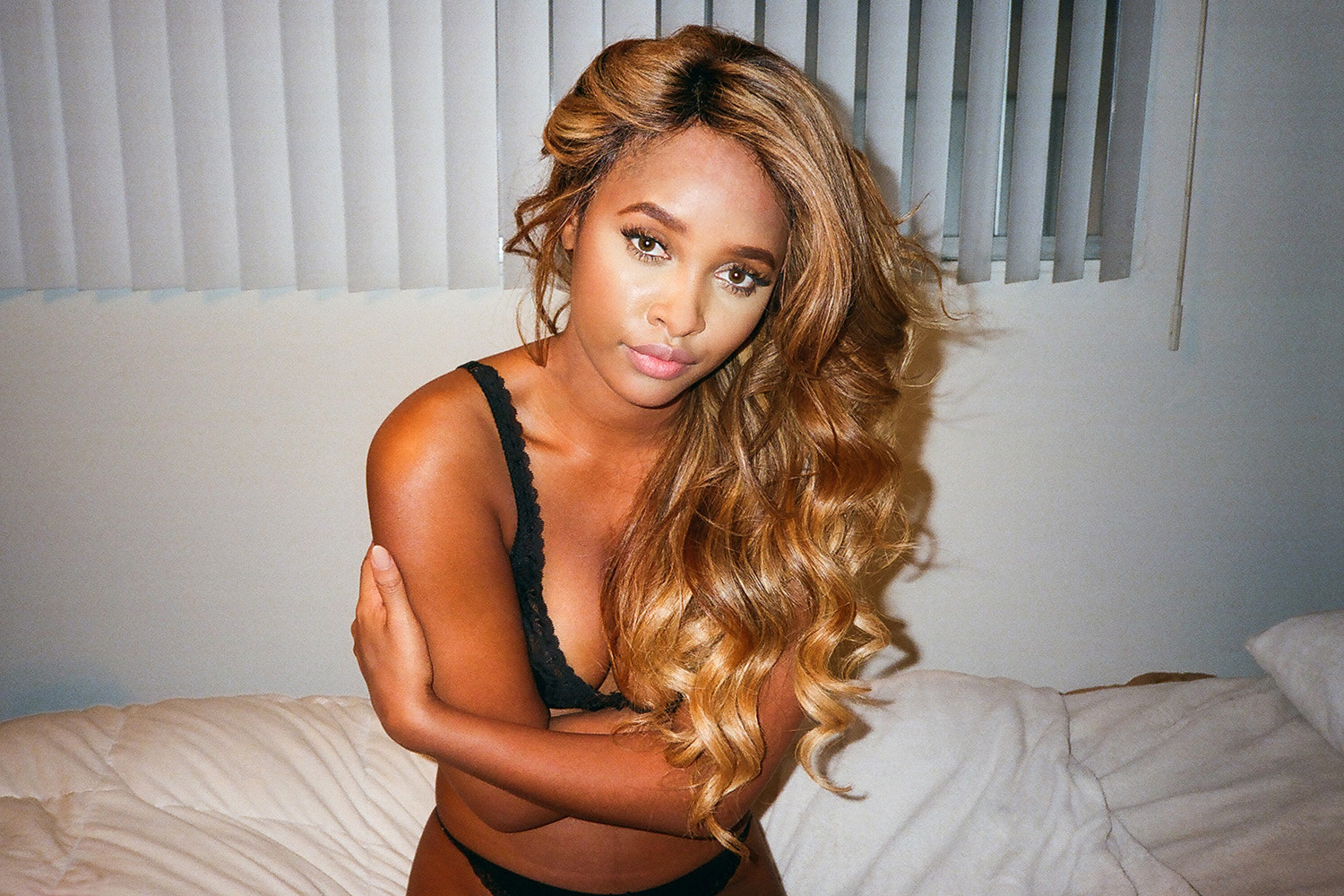 I brought up a HUGE movie she filmed a small few months ago and asked her what else she'd done as far as acting, and she replied that she's done some primetime shows. I actually didn't realize she had done TV work as well, so I wanted to know what she'd like to do in the future:
"I think I'd prefer doing a TV show for a while first. Then expand into bigger movies. Because right now, most of the bigger productions I work on, I'm usually booked just as the hot girl, but I'd like to do more."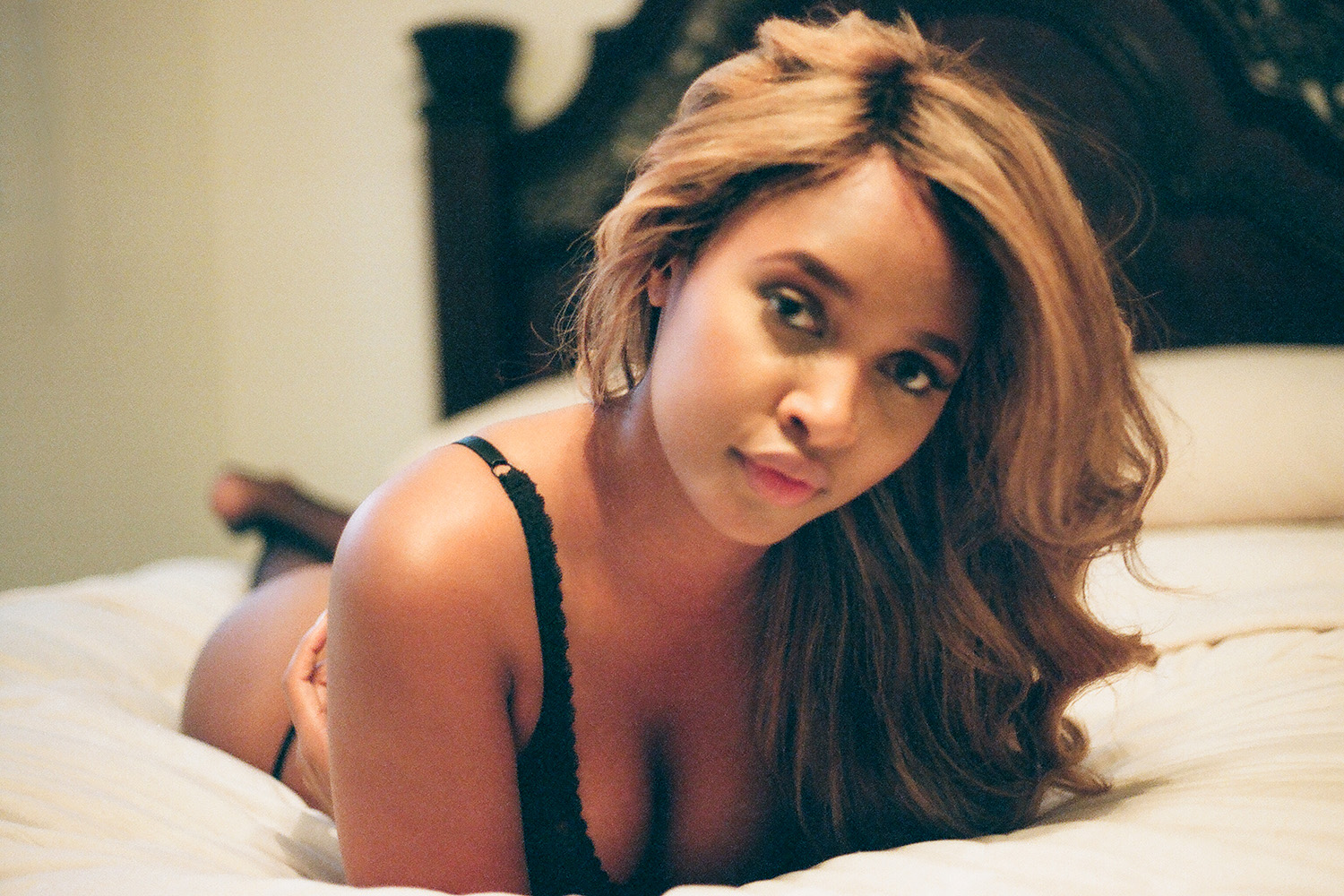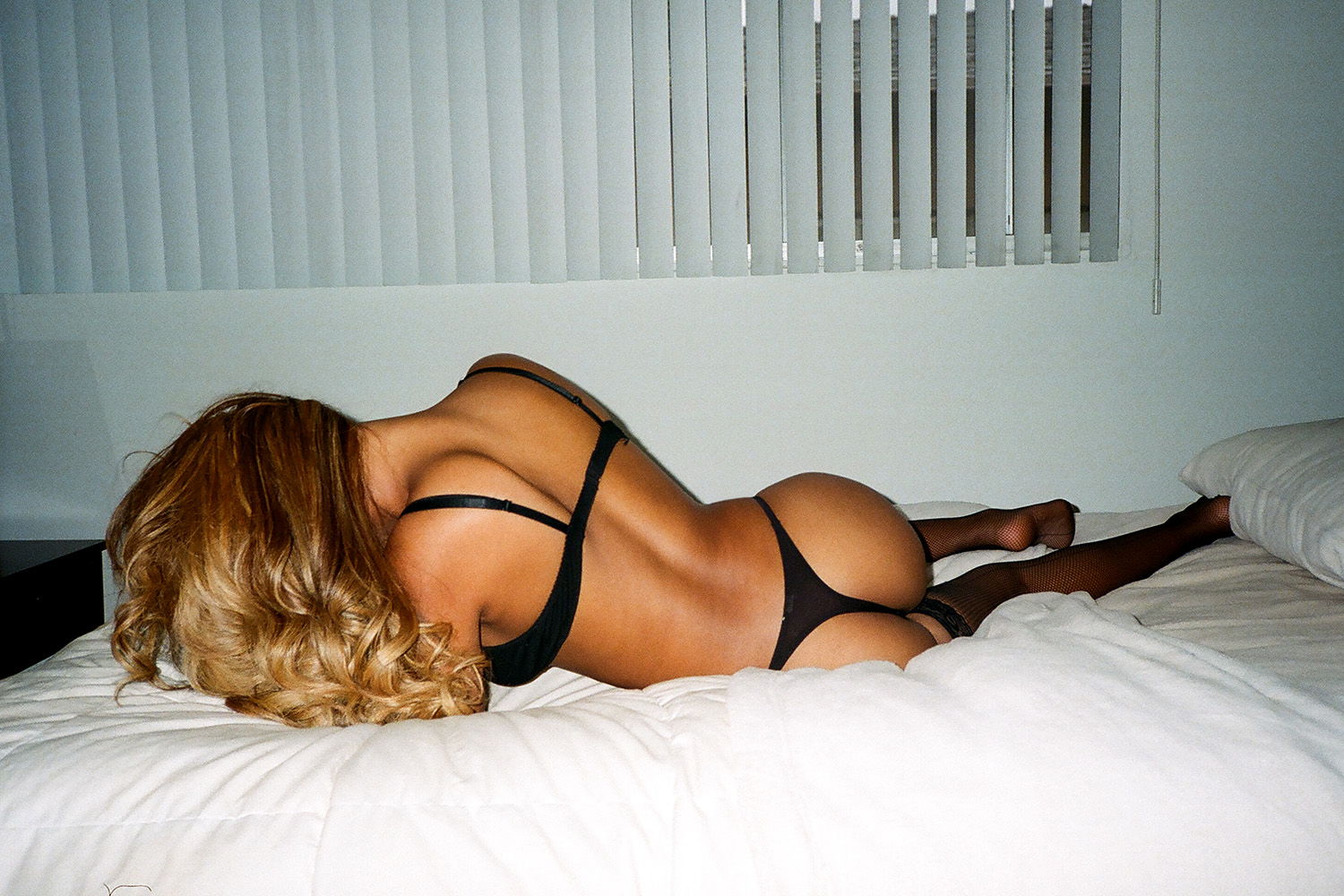 Her apartment is located in cool little section just above the chaos of Hollywood. She likes her place and the neighborhood even though she rarely goes out locally.
"I like that it's kind of quiet around here, but it's not like I never walk around my neighborhood. It's a bit removed from the wildness of Hollywood, so it feels safe – and I need to feel safe."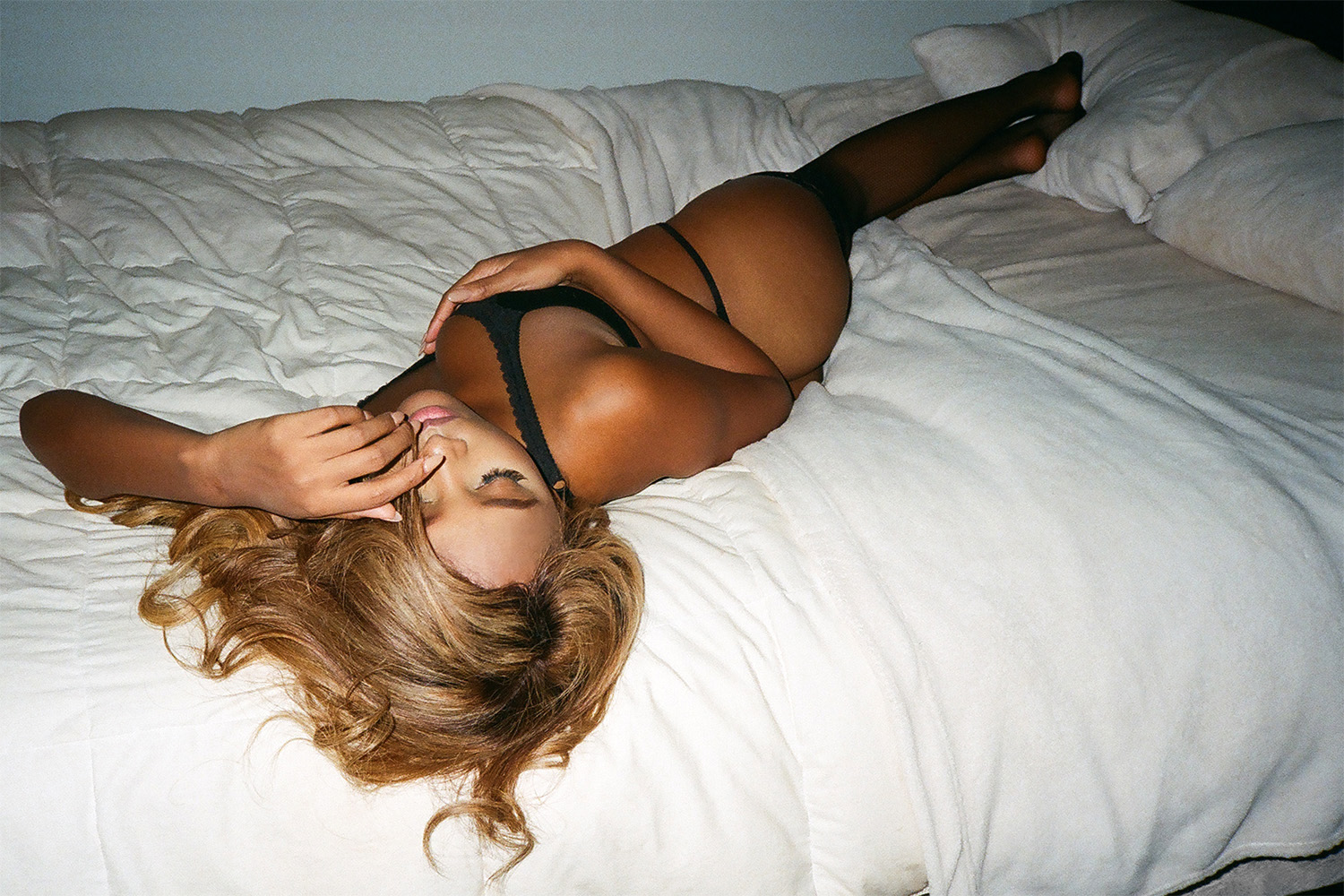 Being a transplant myself, I wondered what it was like for Phoenix to grow up in LA and stay in LA.
"I think it's easier, like this is my home, so there's nothing to get used to. But you do see a lot of people come and go. So many people. They get wrapped up in the party scene or just give up on their career."
Knowing a few people who have come and gone as well, I asked her if for some reason her career didn't work out, where would she move?
"If doesn't work? I guess I'd just need to get a different job; there isn't really anywhere to go! [Laughs]."
I asked: "As a successful working model/actress, when will you receive your Slashie Award for best model/actor?"
"Ah, probably never, unless Victoria's Secret gives me a call tomorrow. Wait, isn't that just from Zoolander?"
I'm impressed. I didn't know people her age could quote Zoolander.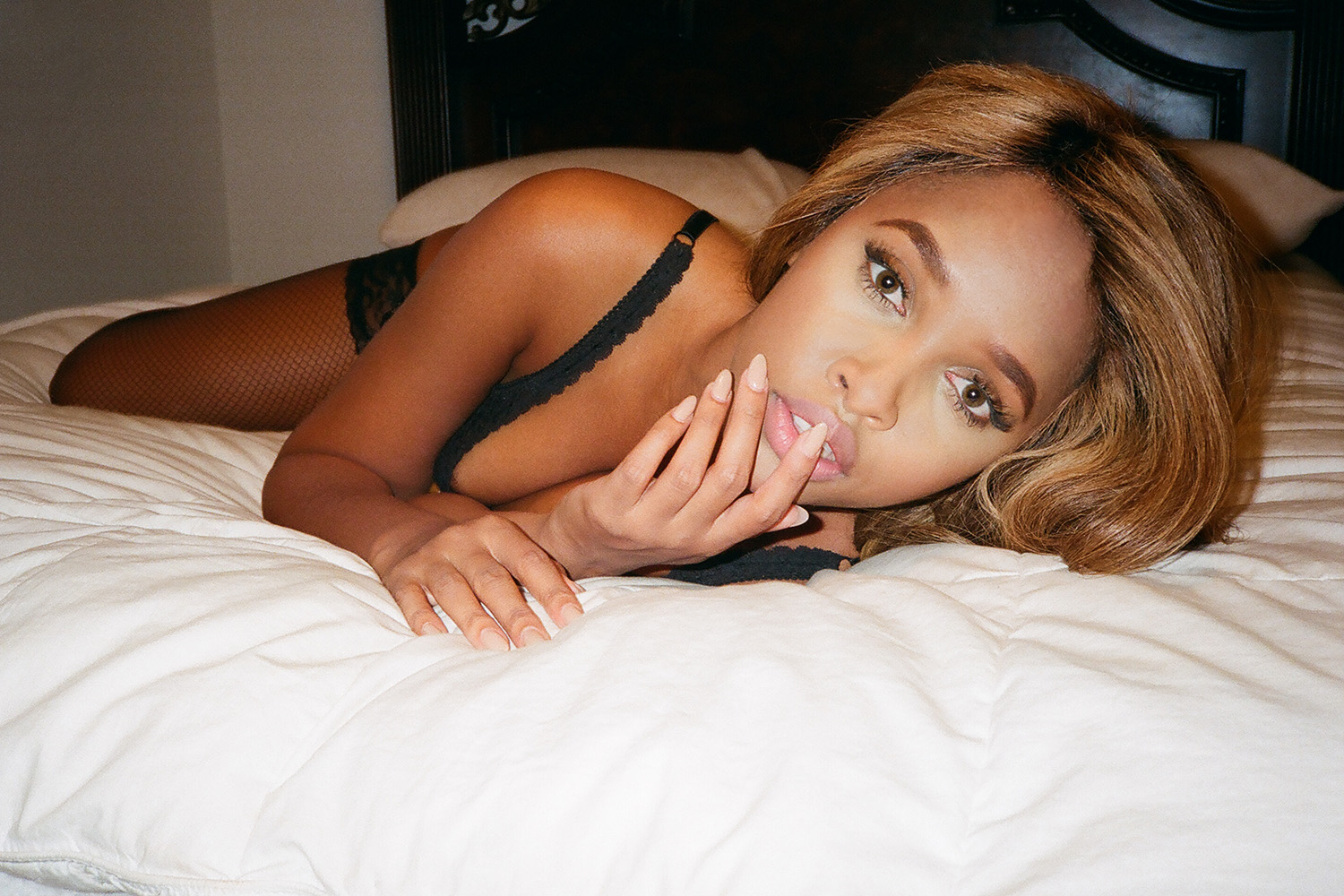 After the shoot, we headed down the street to Franklin Village to get some food. Franklin Village is cool little strip in east Hollywood with a nice little mix of food and entertainment options. Initially, we were going for sushi, but after passing the place we were so lazy we went opted for Thai since it was right in front of us.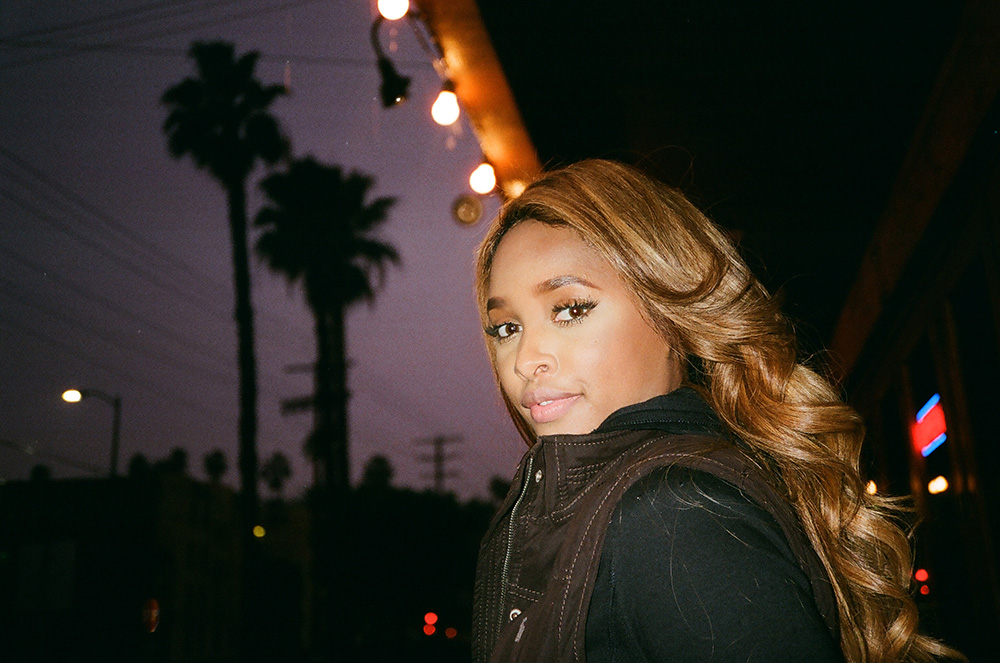 We parked in front of LoCali, which Skye had never noticed before. I explained that it's a little organic fresh market/salad/wrap type of place that's super good.
At Pimai It's Thai, Phoenix ordered the duck and as I ordered the pad thai, she interjected with some modifications. I laughed since she took over my order, and after a short pause, she looked at me and said:
"You know I'm going to eat some of yours, right?"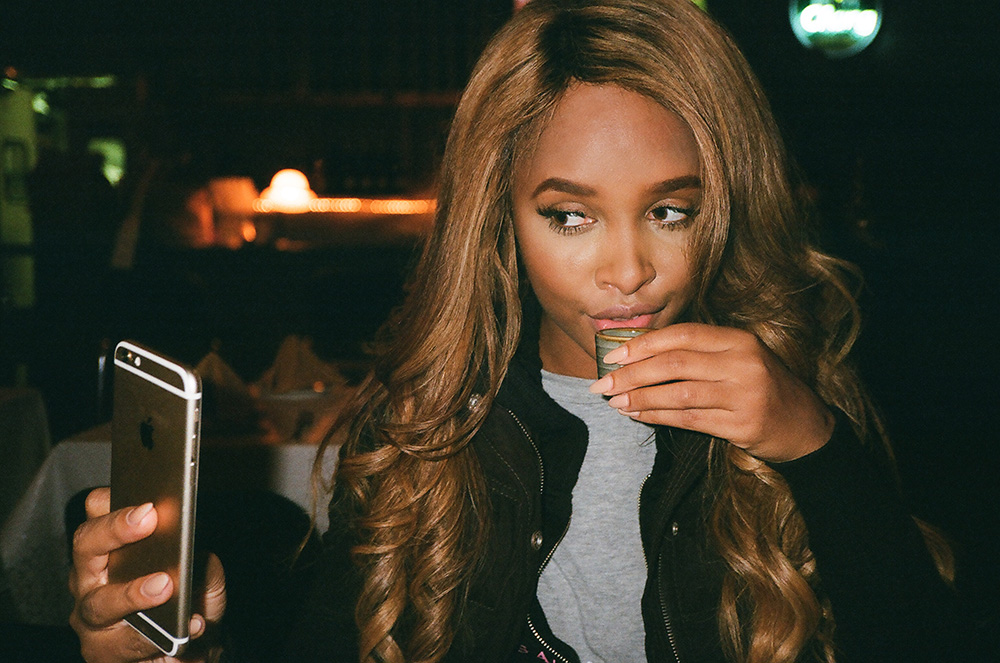 Talking shit on selfies is probably the most overplayed social media commentary as of late. While we both agreed they are kind of lame, we laughed as we both admitted most of the time if we post a selfie, we get more likes and comments than when we post anything professional or things we think are actually cool.
While eating, we discussed the Upright Citizens Brigade theater that's down the street. UCB is a big draw to Franklin Village, as it has become somewhat of an institution of improv and comedy in LA. Since we've both heard how good the shows are, yet neither have ever seen one, we decide at some point soon we need to catch a show.
Nearing the end of the meal, Phoenix asked me if I've lost weight, which I take as her calling me skinny fat. After she clarified that it was actually a compliment, she tells me:
"You should never wear a hat, you look way better now. I like your hair like this."
I wanted to respond with some clever arrogant comment, but I was drawing a blank. It's hard to disagree with a beautiful girl giving you advice mixed with compliments. On our way back, I asked her why she never left LA:
"It's my hometown. I love it, I can't help it. I mean I love to travel, but I love coming home to LA. It has everything."