Before the existence of Instagram and Facebook – fuck it – before the Internet, we would search for the people we want to idolize. Our research process was usually only limited to a few things like television and magazines. Those were the mediums we had access too. We'd cut out images and stick them on our walls and think about the lives they lived.
…Now we right click and save it on our desktop then post it on our Tumblr page.
The world we know of, being a vast playground for exploration, can now fit within the palm of our hands – in this matter, in our pockets. We have access to everything a click and a swipe away. We can know who did what, when, and where by simply using our fingertips. We live in an environment consumed by social media. Thus, we do live in a evolving world that will continue to change and adapt.
Our perception on life can be viewed in different formats. We follow and comment amongst ourselves about the things we do. We love to share everything. It all needs to be tweeted. The more likes the better. The more followers you will have. It's all self-promotion at this point. Sharing is good, but it can also lead to a false interpretation of someone's life. And kids always tend to mimic what celebrities do. They all want to be known. That's the scary part of it all.
All I want to say is: Get off your phone and look at what is happening in front of you.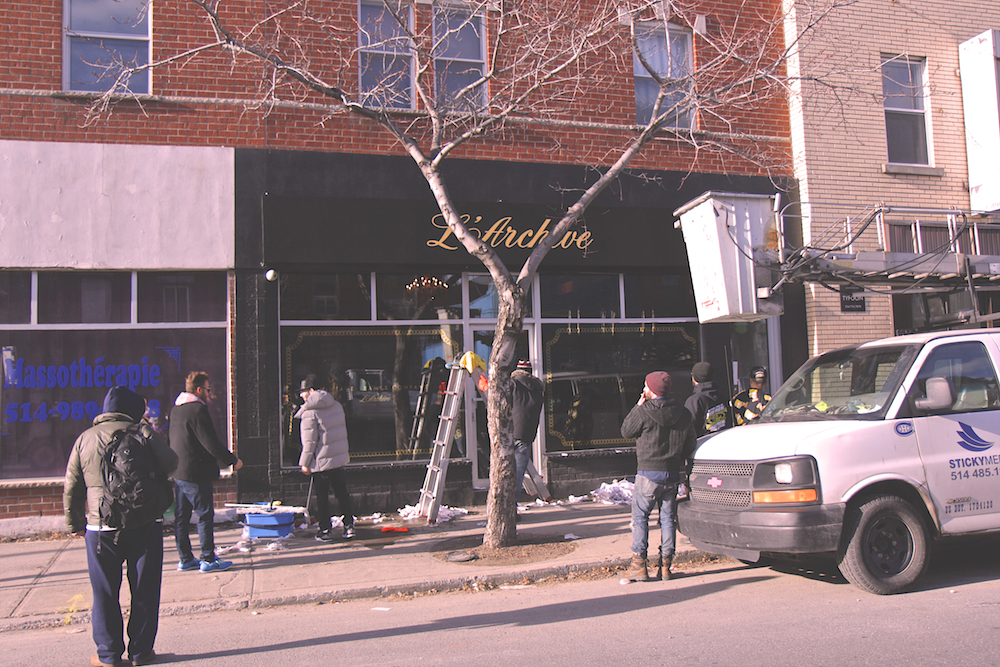 Last week, I went to congratulate Corey Shapiro at his new flagship store called L'Archive. He was getting the spot prepared for the launch party. Corey Shapiro is the owner of Vintage Frames Company and Notorious Barbershop. You know, the guy that sells the dope vintage frames you see on Rick Ross or Amber Rose or Lady Gaga, etc.? Need I say more? Well, he had a bit of time to talk to me about perception and about his future endeavors.
The most surprising part about him was how aware he is of the image he projects through social media. People have perceived him seemingly the wrong way, I thought, and it was all based on how he looked. The flashy, insane part of him. His style may not be classified as "normal," but he is who he is, like it or not. The Corey Shapiro you see on the web is the same Corey Shapiro you see in real life. That is just his lifestyle. Yeah, he hangs with celebrities, but that's his job. Vintage Frames Company was not built in a day. He failed a few times, but he never gave up. Hard work and dedication made him who he is today. He is probably as famous as any of his international clients.
He says don't be a dreamer, be a doer. Kids listen.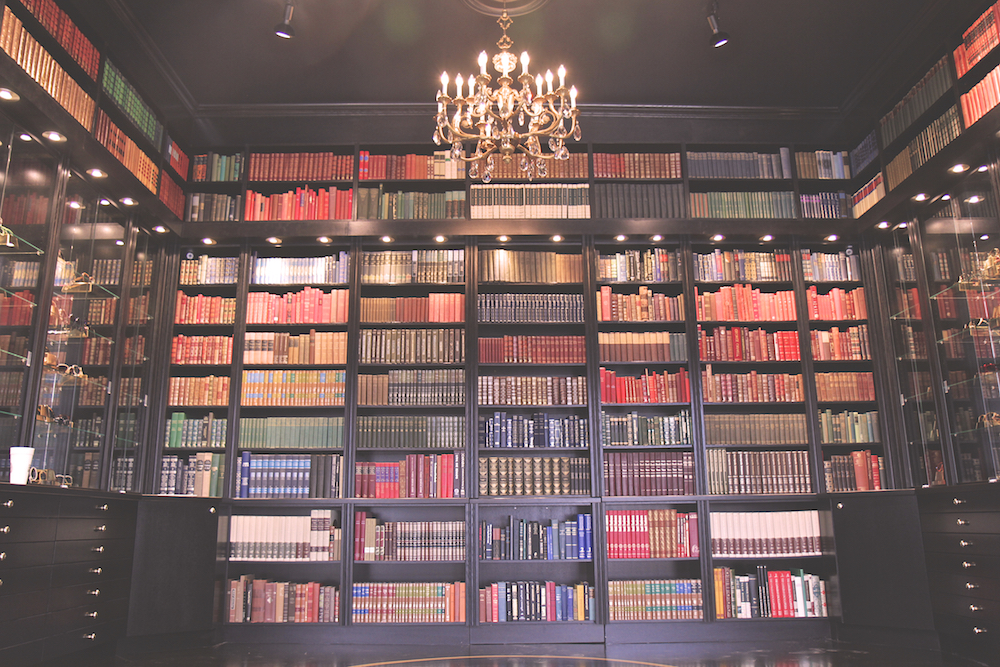 L'Archive is situated in the area of St-Henri.
JOHNNY F. KIM: You are celebrating a decade with Vintage Frames Co. How does it feel to have been this successful for over 10 years now?
COREY SHAPIRO: The funny thing about truly being an entrepreneur is that you are never satisfied. It is a constant battle to push the limits that you have essentially provided for yourself. The 10th year anniversary is simply a milestone to remind me that the best is yet to come. We have constantly pushed the limits so far, and we will continue to bring the madness!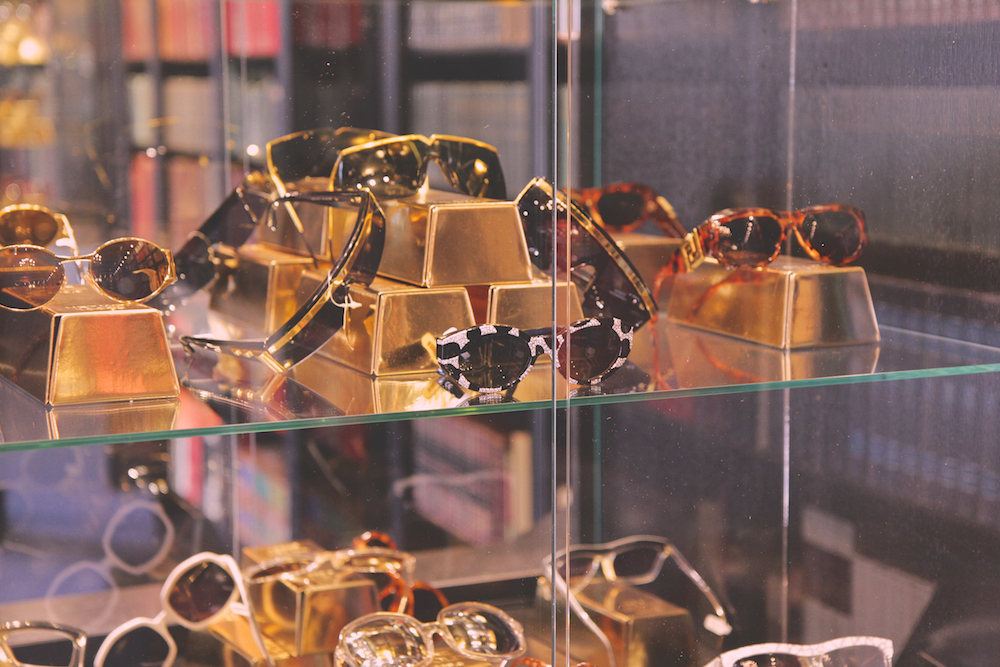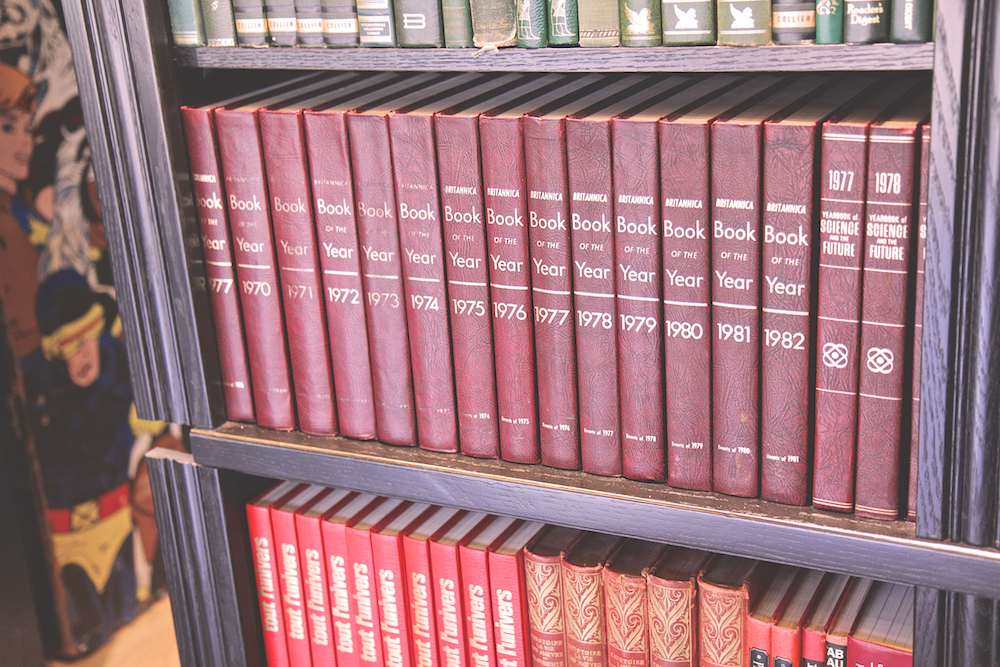 Tell us about the concept behind the design of your flagship store L'Archive?
L'Archive is the mature side of Vintage Frames Company. Everyone knows us for our loud insane antics, but fewer know us for the serious fashion history side. The idea was to provide a luxury setting unlike the busy nostalgic office that we have created for ourselves. L'Archive is based in a vintage library setting where every single book was hand picked to represent what we do. If you'll notice, the books are bits and pieces of our daily routing. Being set on a basketball court symbolizes that you are now on our turf, and to leave negativity behind. The vast amount of eyewear's in a setting where we not only take the time to fit you, but educate you on what you are wearing. For those who look for the insane side of Vintage Frames, they will be invited through the trapdoor bookcase into the office portion of our company.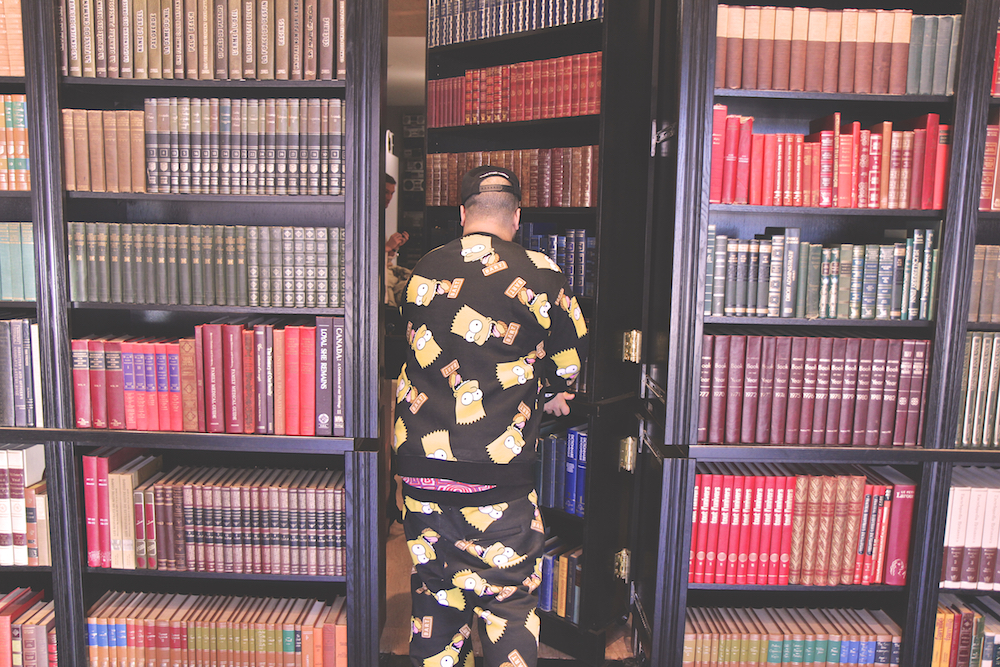 A trapdoor leads to the 2nd half of the shop. This is for the VIP and A-List clientele, or in other words, the ones that are ready to drop some mad loot on a pair of shades.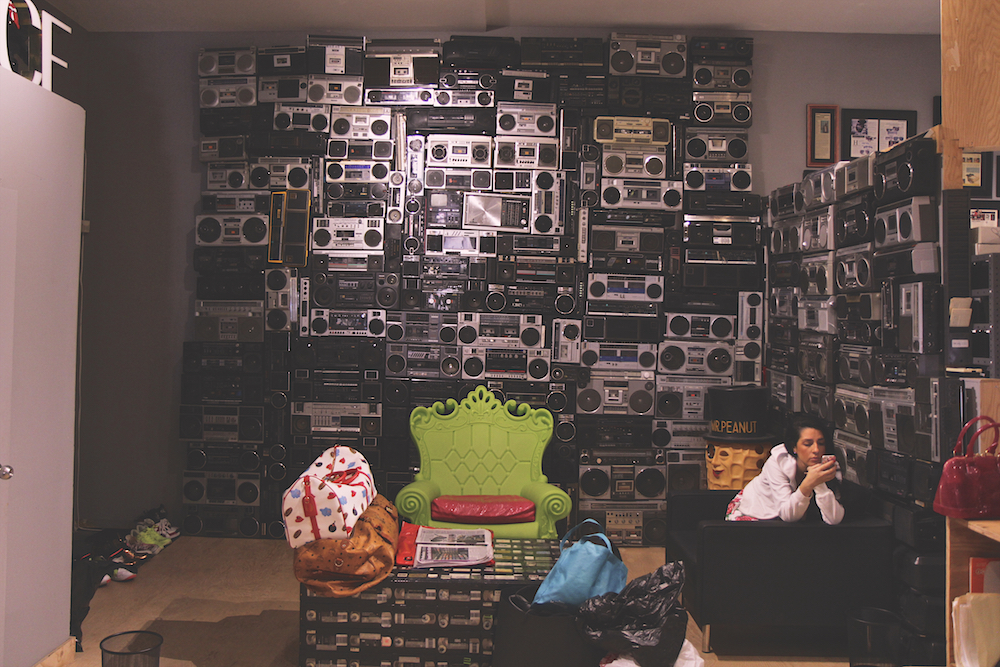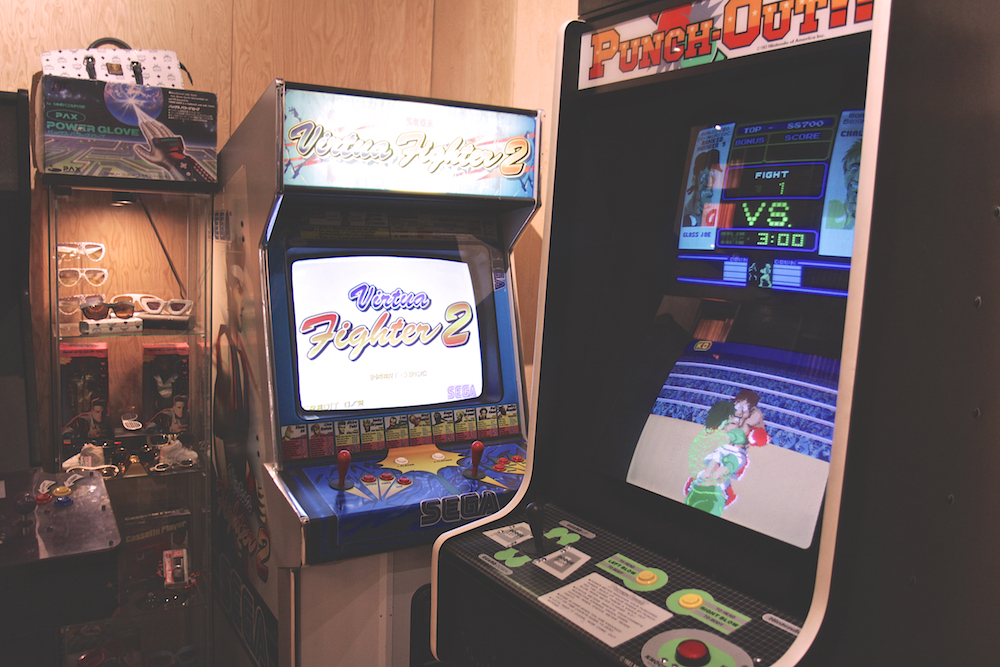 This part of the space has a more retro feel. There is no office space like this in Montreal.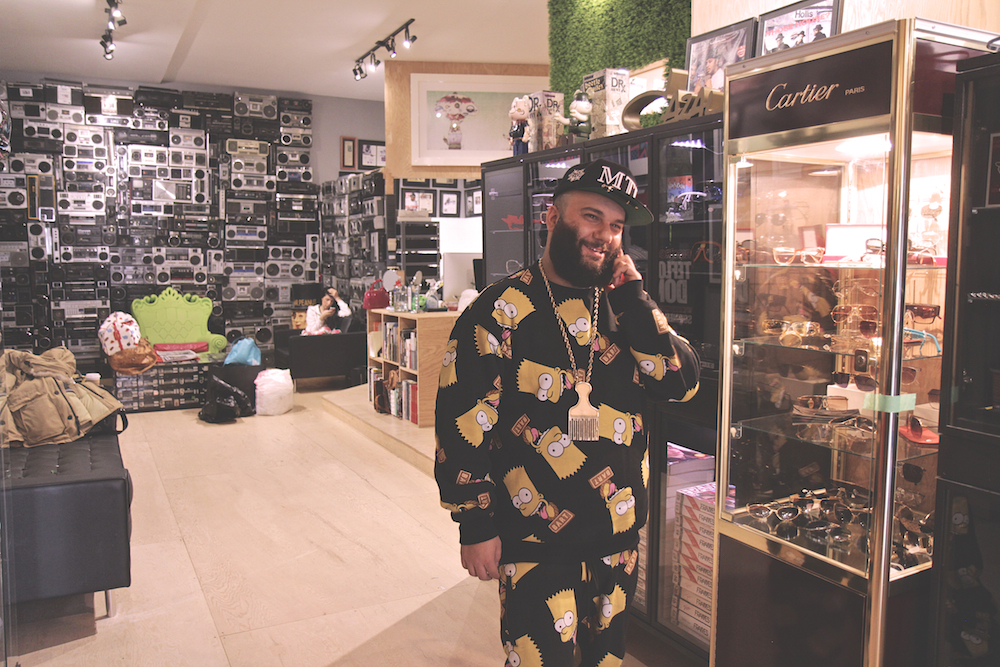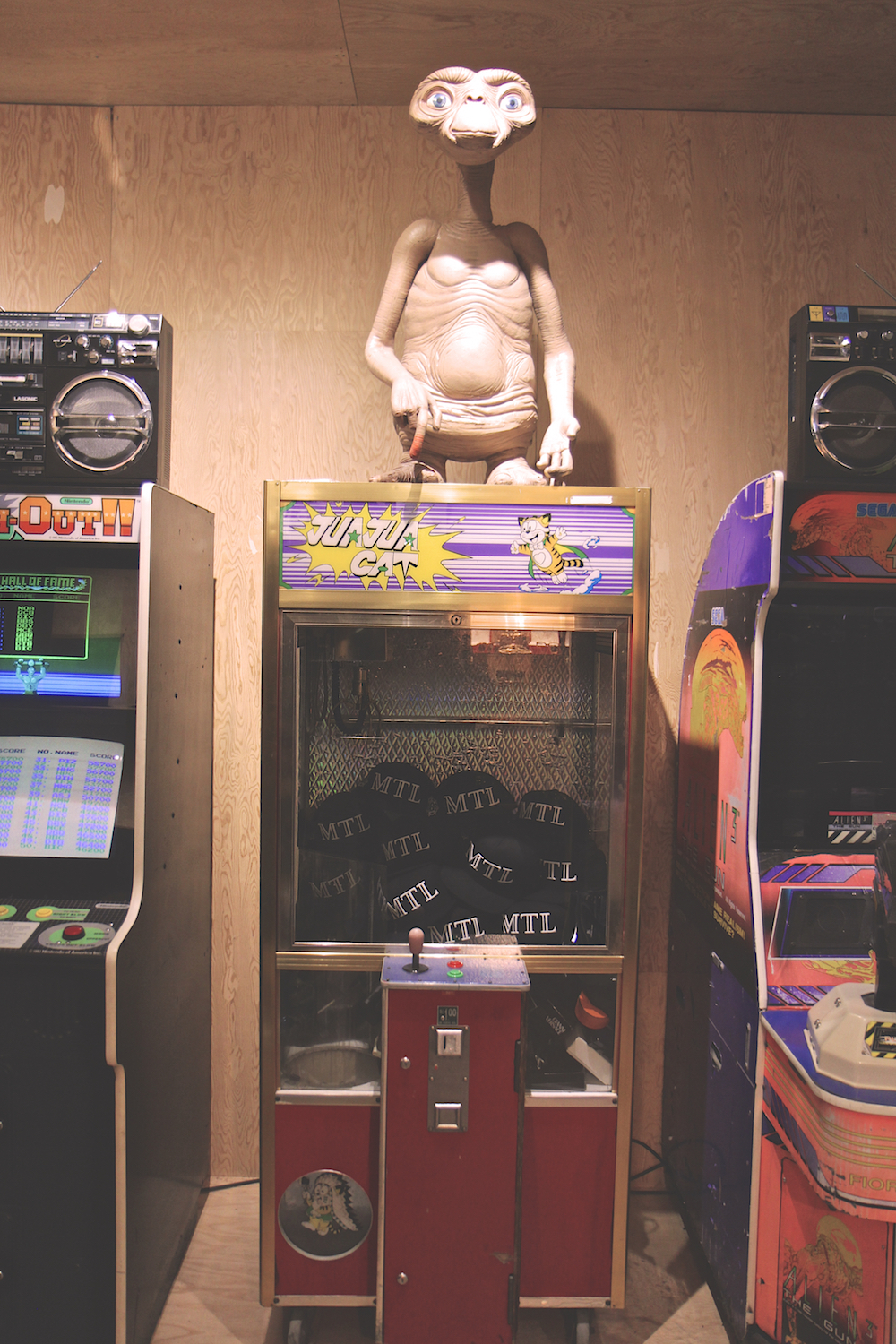 "I AM BLESSED WITH A PLATFORM TO BE ABLE TO BRING MY INSANITIES TO LIFE."
Montreal is E.T's home.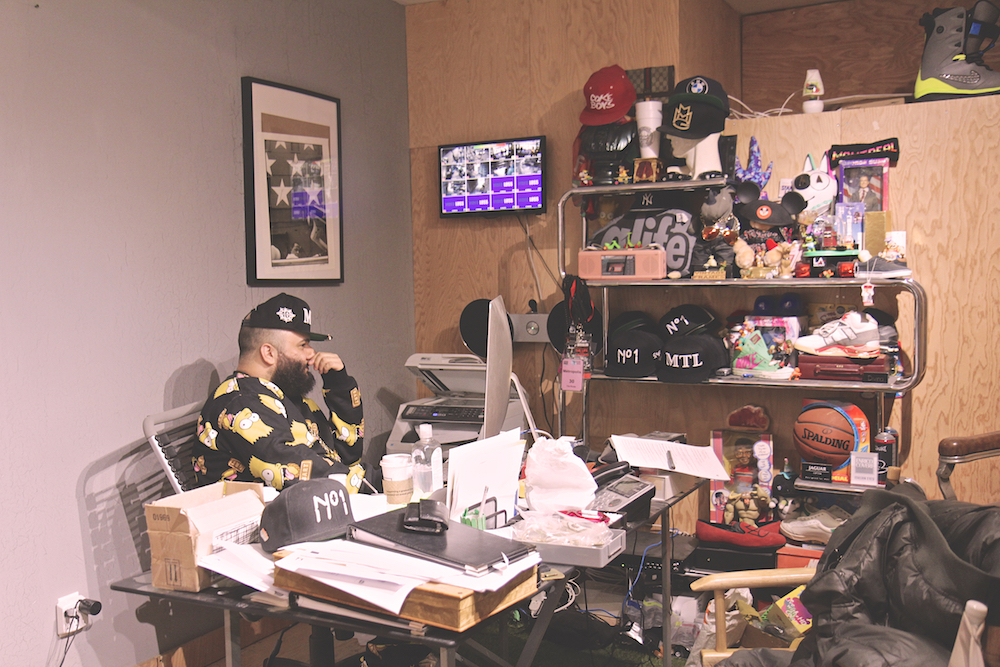 Noticed how Corey is not wearing any sunglasses during this whole interview?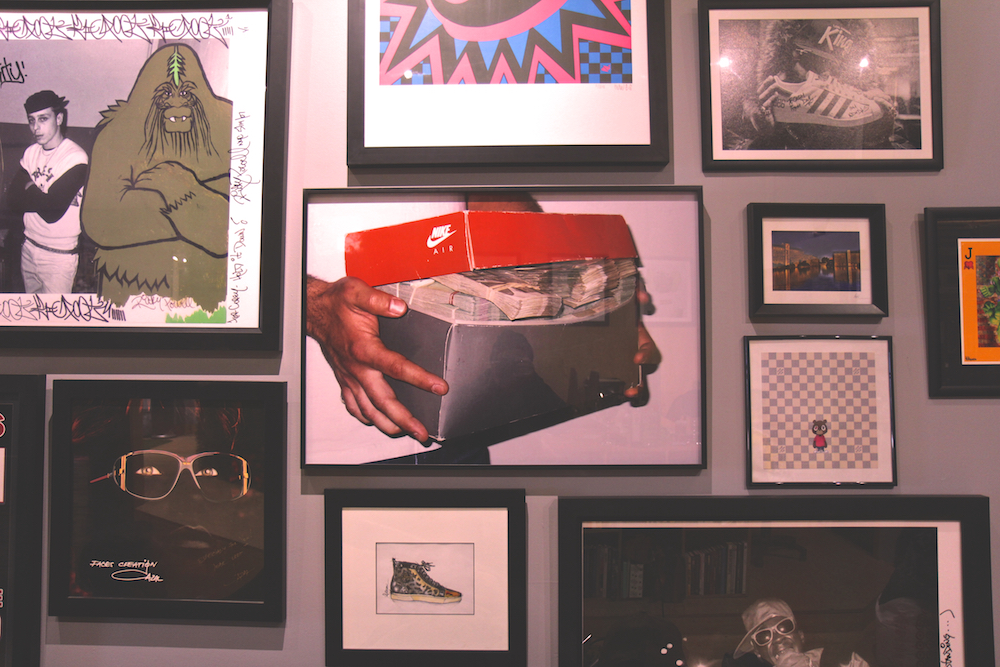 Famous photo from local photographer Paul Labonté. That photo got turned into a pin.
What should people expect from your flagship?
Our stock of 5000 on-hand frames at any given time will revolve on a weekly basis. The point is to educate and present the highest quality vintage frames in a curated selection. We have made sure that there will be a huge array of pricing to not discriminate against any income brackets. The space will also act as a curated space to allow younger eyewear designers to present their products in a trunk show manner. With our lab situated in the office, clients will be able to sit with myself and customize their frame the same way we would do for an artist from start to finish.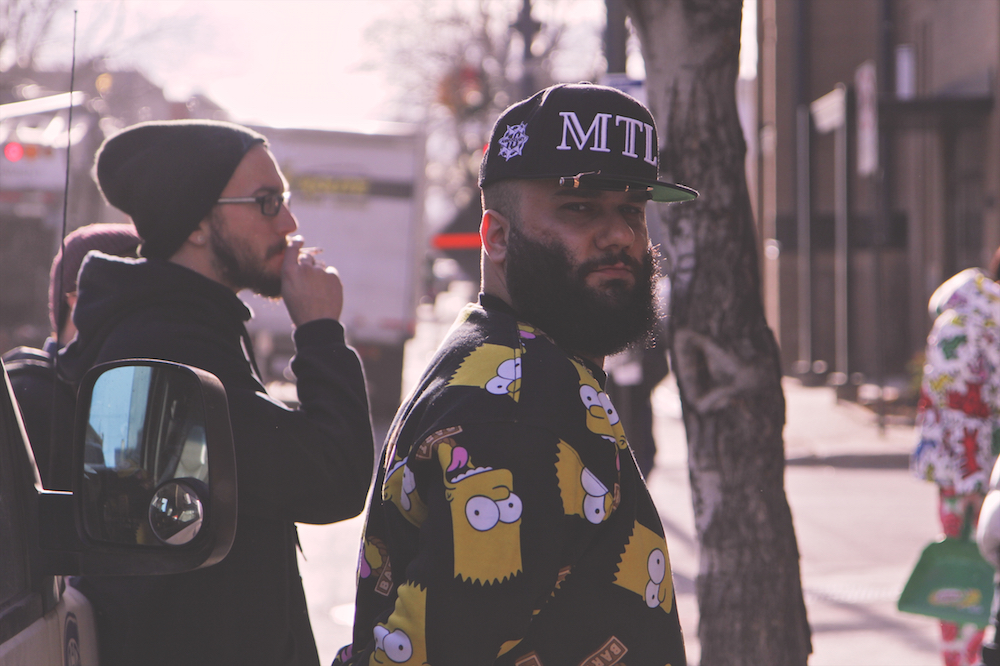 Your new shop is located in St-Henri and your barbershop as well. How did you come about the decision to situate all of your businesses within the same area?
St-Henri is home to all my businesses. Every two blocks, there is one of the Vintage Frames Company entities. We start with Notorious Barbershop on the left, hit Vintage Frames Company L'Archive in the middle, and anchor it with the upcoming cold pressed juice bar Juicyyy Lab coming in two months. The area is one of the only places that we have found in the world where nearly all merchants work together. There is little animosity between neighbors, and we all lookout for each other's businesses. The support of all the entrepreneurs in the area makes it a home-like feeling.
From an efficiency standpoint, there would be no way I could operate from different areas in the city. With the real estate company for P-Thugg and I also being in this area, we own lots of property that needs to be maintained on a daily. All businesses flow traffic into each other, and I can be present at all businesses throughout the day by simply walking down the block.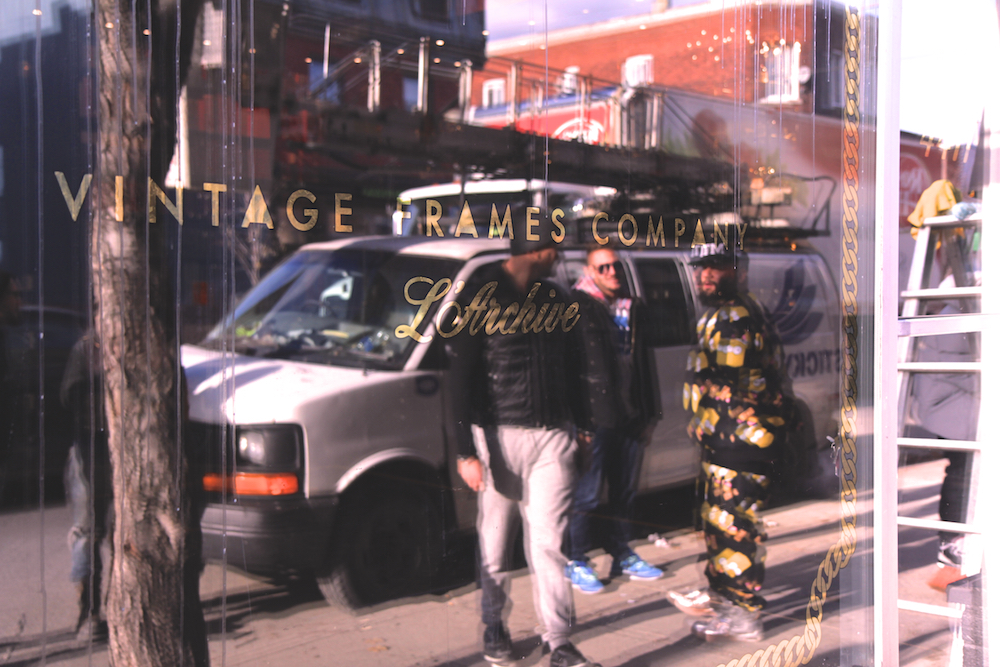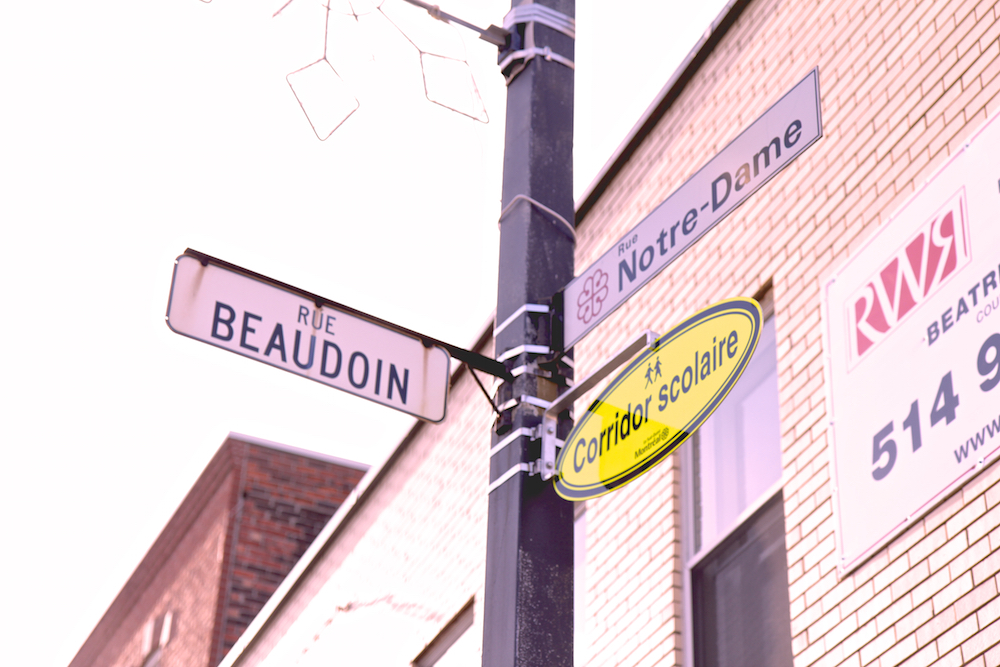 I have discussed Montreal becoming more and more gentrified with many people. But you have lived the actual heat of this whole gentrification debate going on in the city. One of your businesses was actually vandalized in the past weeks. Would you like to comment on that?
They vandalized a local coffee shop called Campanelli first, and then they hit us on their way back home, I guess. I won't go much in detail, but we did catch them. The thing is that we have had people telling us that we are a corporation. Which I personally find pretty ignorant and amusing to some extent. Yes, we are our own corporation since we decided to buy and own our businesses. But we all built it on our own and had no outside financing backing us up, nor any government funds.
All that to say is, if you don't like a $2 coffee don't buy a $2 coffee. If you don't want a $30 haircut, cut your own hair. Who cares? At the end, that incident was just misplaced anger. Instead of being mad about it and having this whole argument on gentrification, we should learn on how to work together within the community and find different solutions instead of taking it out on local businesses that are independently owned and that are bringing some life back to the neighborhood.
They keep saying that we kept on kicking people out of the area and stealing their businesses. The reality is we are making the area better. Just to give you an example, the barber that was there before us, where Notorious is situated, was selling crack and running broads out of his barbershop. The best thing that probably happened to that block was me buying him out.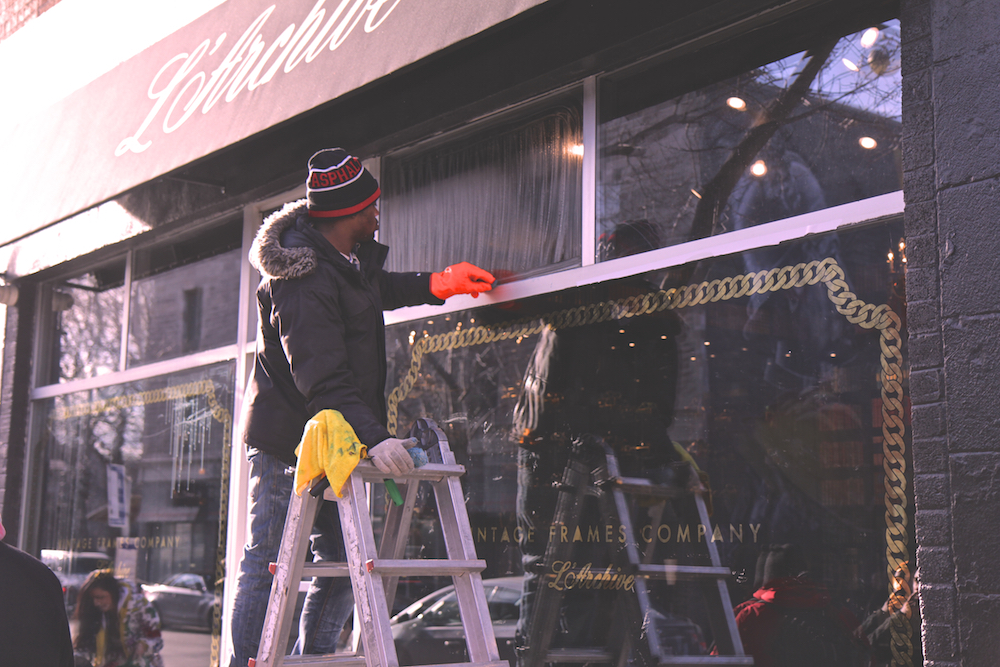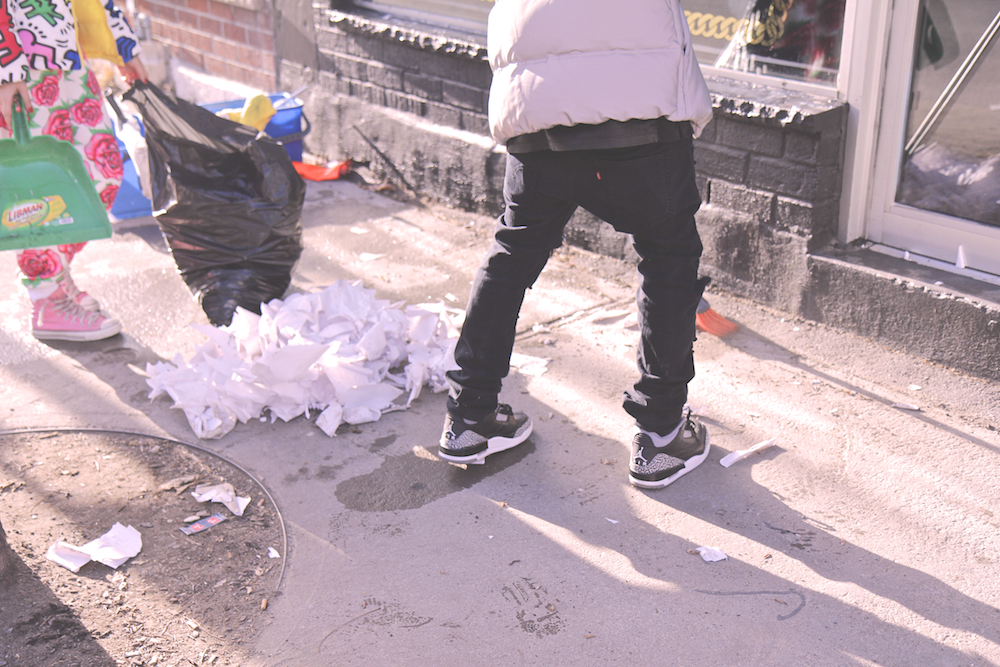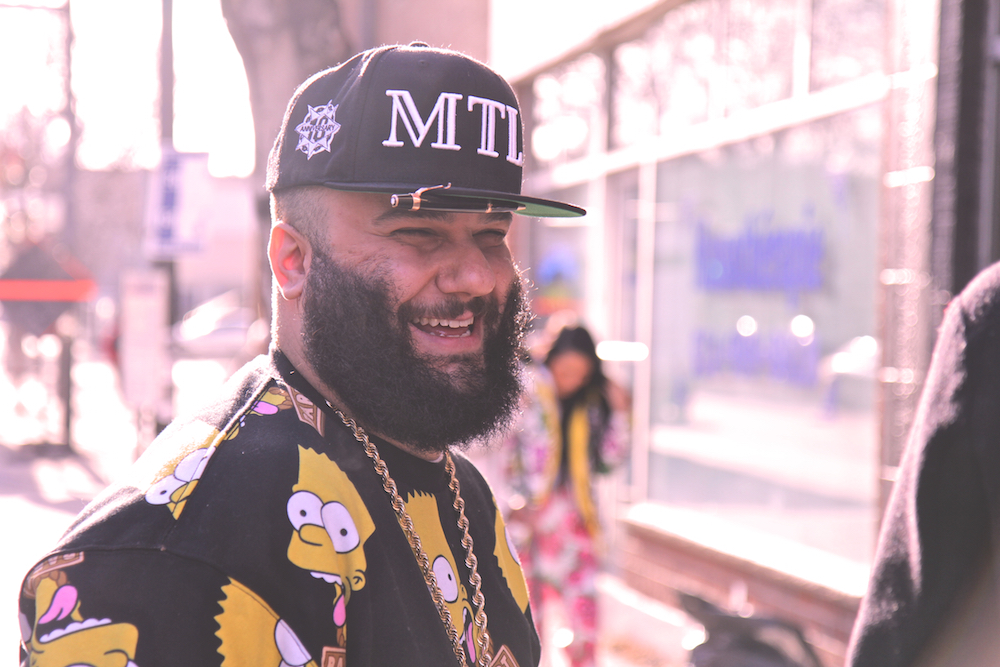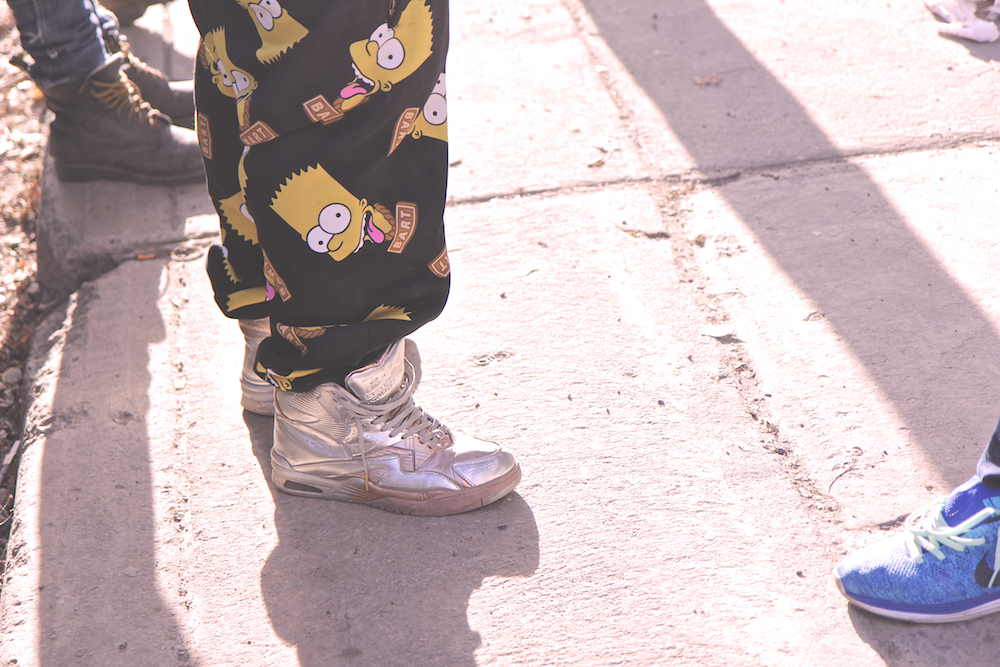 Do you feel that Montreal has a lot of gaps within the market and there are plenty of opportunities for many to capitalize on it? Meaning there is a demand and that's why we sort of see a small boom happening in retail, restaurant business, etc.
I feel like Montreal has many gaps but usually for a reason. The economy in Montreal isn't awesome, and tourism isn't what it used to be. Many people want to support non-local businesses, which makes it even harder to exist. Our population is smaller than other major metropolitan cities. We are also a wholesale city, which means that everyone knows someone who owns something and expects to pay wholesale. Service industry does much better in Montreal than retail. With the growing Internet cyberspace, you are no longer forced into buying locally. I do not see a boom in Montreal, yet the businesses that we own are concepts international enough to attract not only local, but international business. L'Archive would be as special in New York as it is in Montreal, and Notorious Barbershop has international notoriety.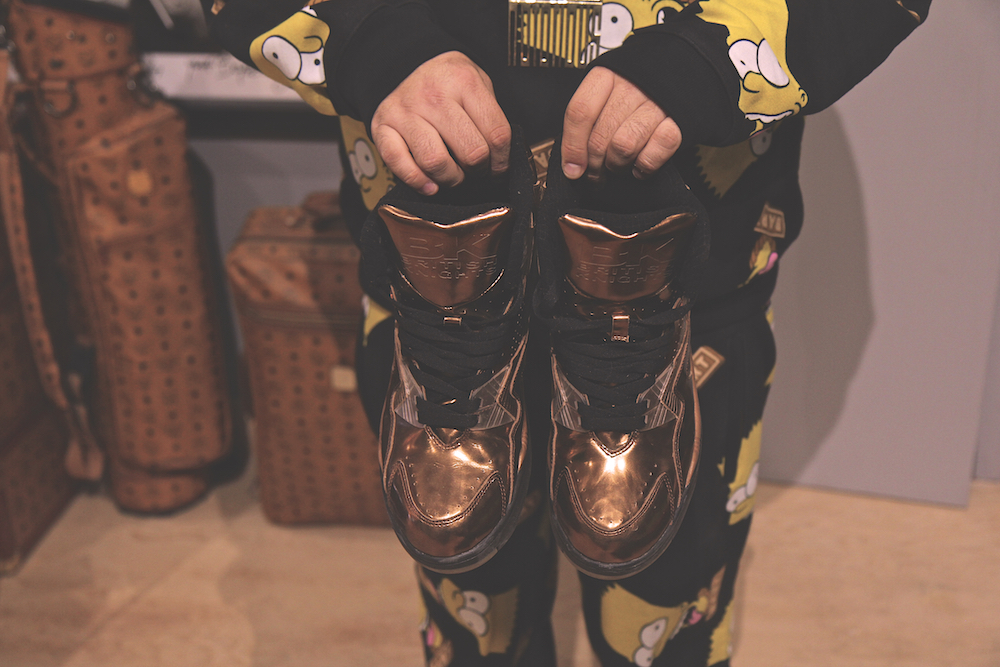 How did your relationship with British Knights come about?
I was approached by Dr. Romanelli, who is a good friend and business colleague of mine. My passion is vintage brands, and sneakers are definitely my weak spot. I like to work with brands that have a strong history, but that may not have survived up until today. The resurgence of British Knights is special to me as I genuinely wore them when I was a kid. They are a company with a huge heritage and honor. They have been incredibly willing to try new things and support communities that may not get support from fashion companies. They have allowed me the freedom to start some special projects, which will come to fruition early in 2015. The first of our events is #BarbersAreTheNewAthletes which takes place December 4th at ATC MIA during Art Basel. It is the first of many events merging specialty art culture and sneaker culture. Due to the family atmosphere of the company, getting to work hand in hand with the original owners is a nice change from overly corporate footwear regimes. The Schwartz's are honorable people who are dead set on making their mark once again. I fuck with people that are passionate about their business.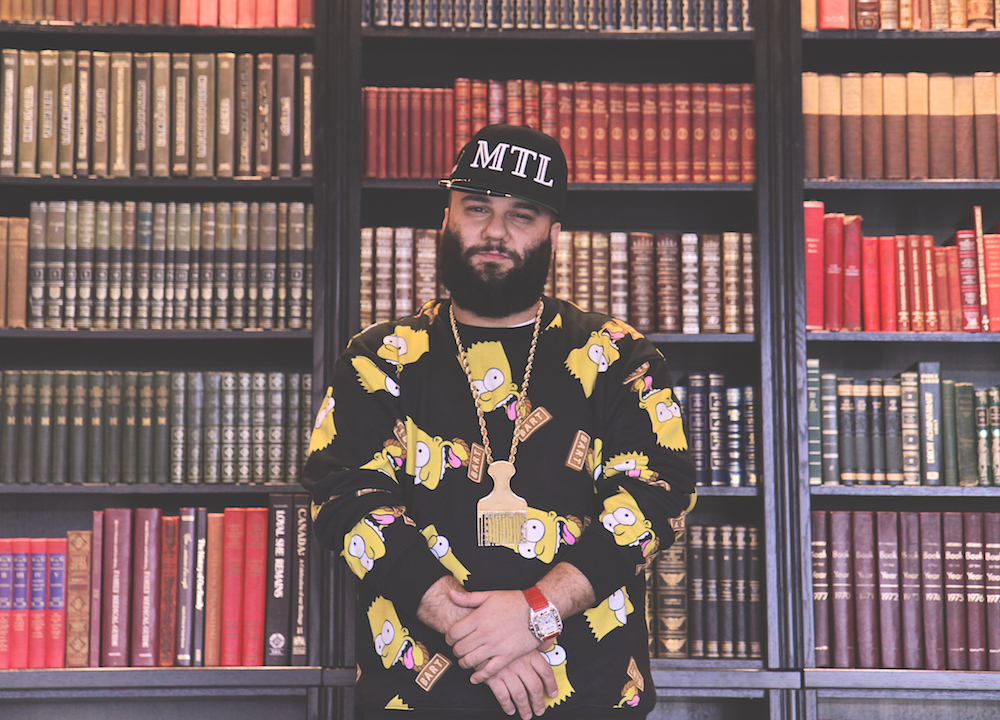 What can we expect in the near future from Corey Shapiro?
Besides for L'Archive, Juicyyy Lab, new Notorious Barbershop locations, and British Knights? I have a huge project coming up with DOPE which will change the barber/fashion community forever. Some really interesting collaboration projects coming... To be honest, there is so much about to be packed into 2015, it's going to be nutty. I am blessed with a platform to be able to bring my insanities to life!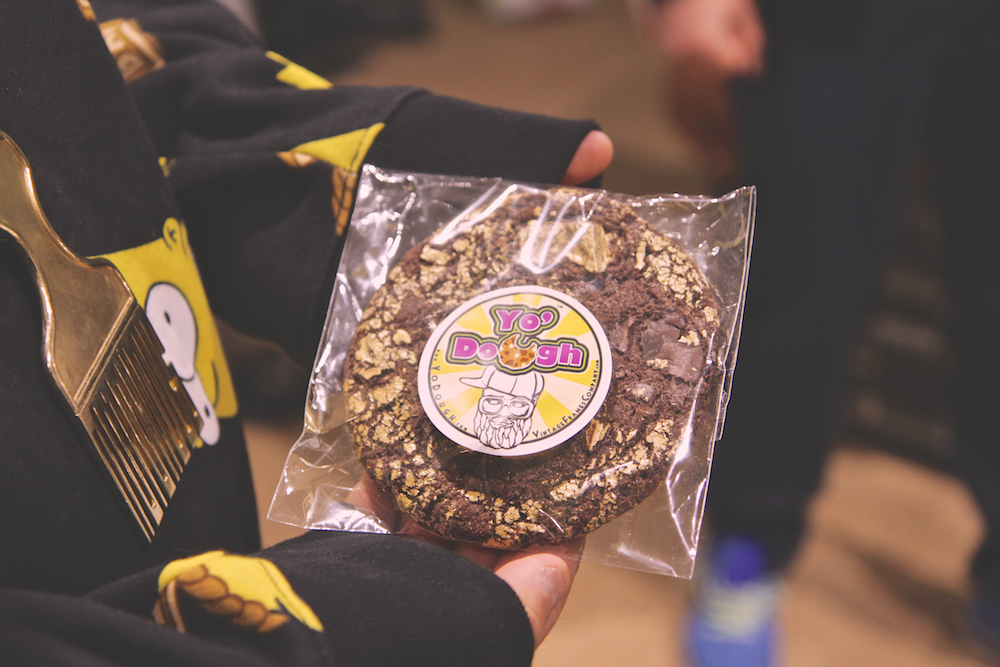 Cookie Shapiro.
Best advice you can give someone?
The best way to succeed is to fail first.
::