For our The Hundreds X Tapatio collaboration which drops on Cinco de Mayo, we reached out to Coolhaus in culinary matrimony to see what sweet concoction they could whip up with our hot sauce – especially since they're all about deconstructing flavor (you probably remember our interview with Coolhaus's architecture-obsessed founder Natasha) .
Starting on May 5, Coolhaus will be having a festive limited edition flavor: Spicy Pineapple Cilantro Serrano Chili Sorbet spiked with The Hundreds X Tapatio. They felt that this particular flavor "would hold up the heat and smoke... [adding] another layer of complexity," and chose a sorbet rather than a dairy-based ice cream to keep the spices even more spicy (Natasha explained that dairy suppresses the heat).
We stopped in earlier today to get a sample of Coolhaus's sorbet test batch (you can get the recipe in their upcoming book). It's a perfect summer flavor – fresh and crisp with the pineapple and floral cilantro notes. The Tapatio lent a spicy bite that cut through the sweet. It was so good. We were all about ready to make mezcal floats with it and get boozy. Natasha recommended sandwiching the sorbet between two of their cookies: Pine Nut Olive Oil and Vegan Ginger Molasses.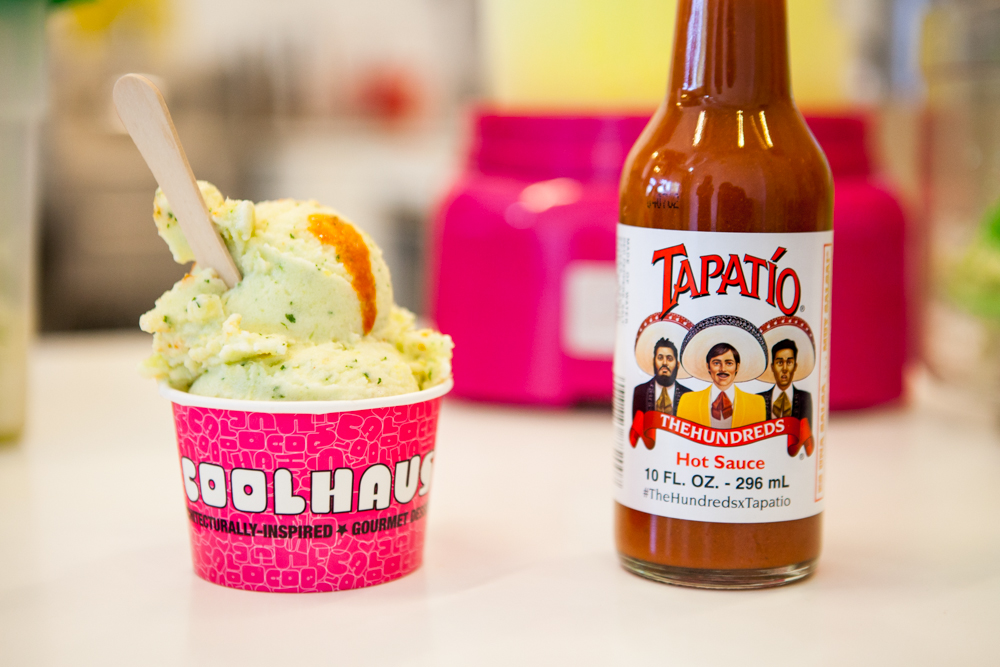 Stop by Coolhaus starting on Monday, May 5 on Cinco de Mayo, to try their limited edition #TheHundredsXTapatio menu item. It'll be available through the week until Friday, May 9.
Coolhaus
8588 W. Washington Blvd
Culver City, CA 90232
We'll also be collaborating with 5 of our other restauranteur friends including Coolhaus over this week in anticipation of the launch: The Oinkster, East Borough, and Yardbird in Hong Kong. Free Range rolled out their collaborative hot wings yesterday for one-day-only (missed it? You can learn how to make your own HERE).
::
Natasha preparing the test batch of Spicy Pineapple Cilantro Chili sorbet.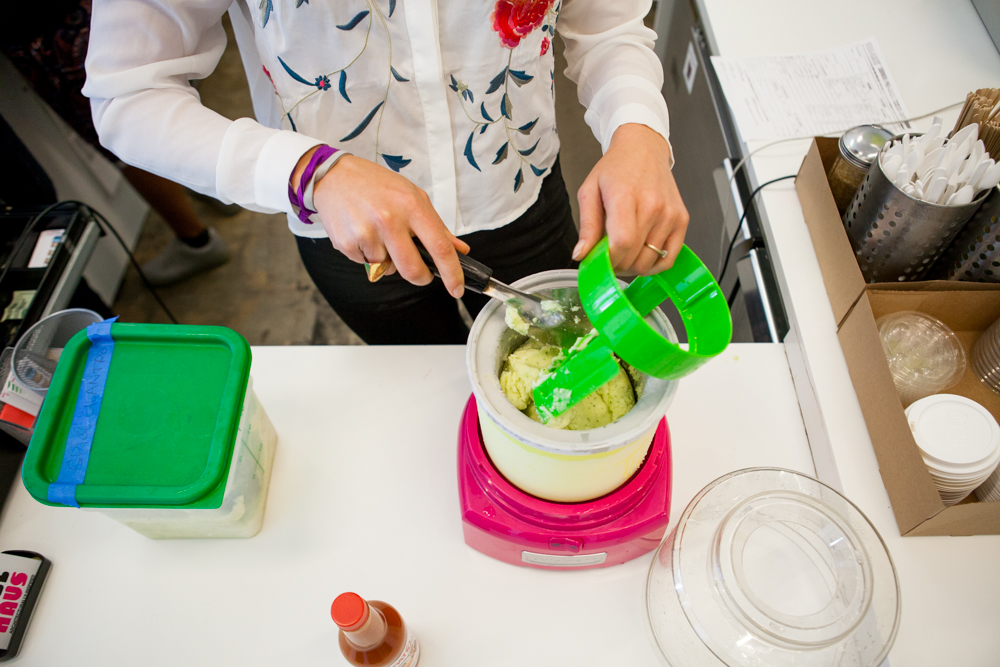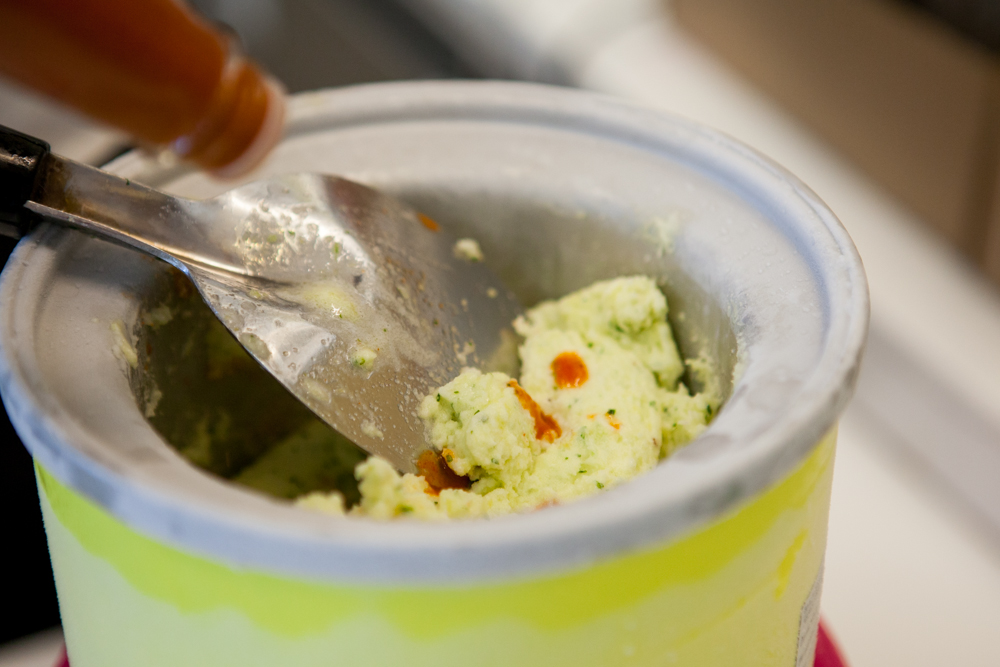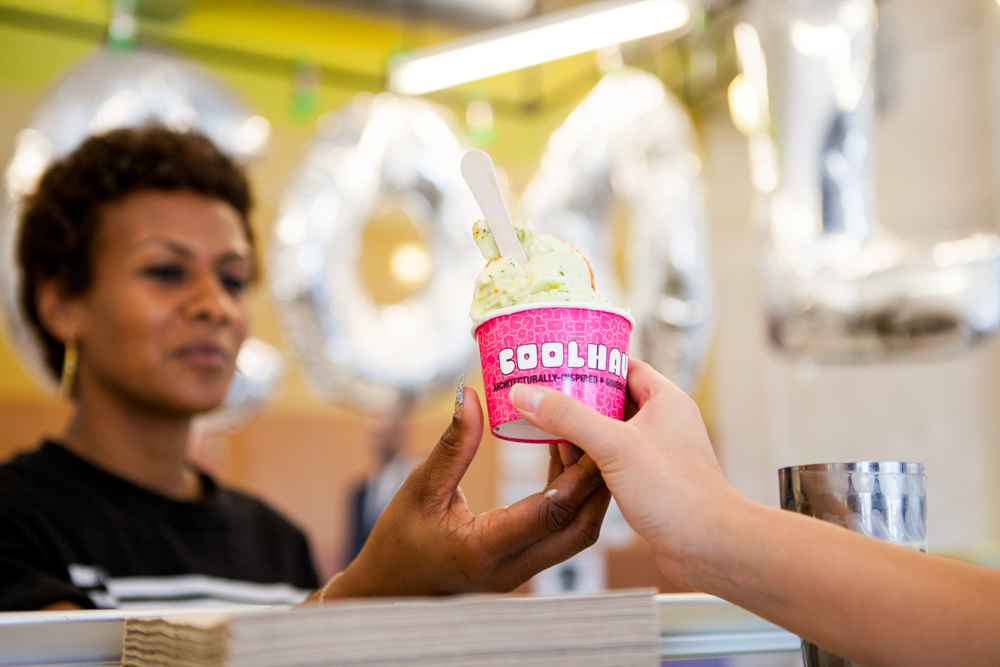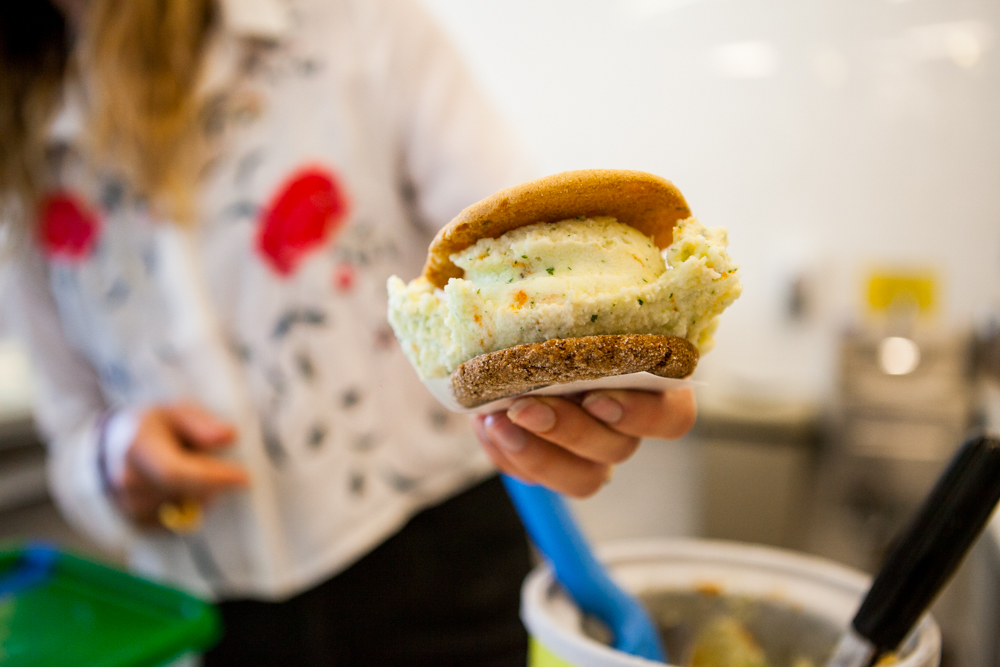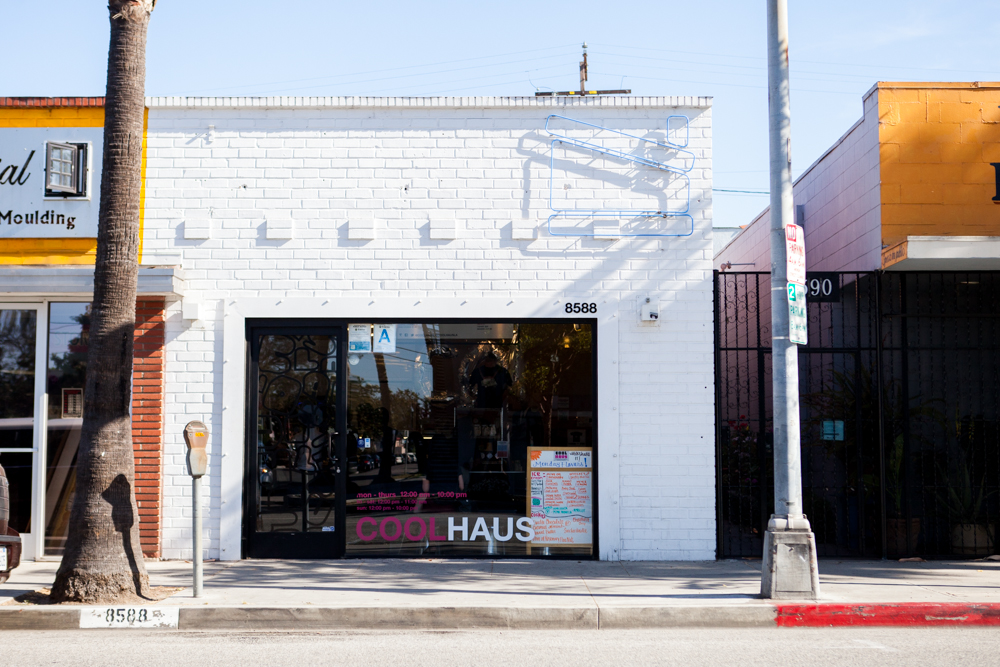 #TheHundredsXTapatio