Tune in here for updates on Cool Cats & Hot Dogs, The Hundreds' Summer Warehouse Sale and BBQ. Read more about the festivities here.
If you weren't sleeping, you realized that today is the beginning of Cool Cats & Hot Dogs 2014, The Hundreds' 2-day Summer Warehouse Sale and BBQ at The Hundreds Homebase. If you were sleeping, wake up, and come down to our Vernon HQ for the festivities, featuring games, snow cones, face painting, hot dogs, music, and an exclusive chance to taste Taco Bell's Quesarito before it releases.
Catch the photos as the day progresses below.
::
As usual, the pack turned out and turned up in The Hundreds warehouse's loading bay.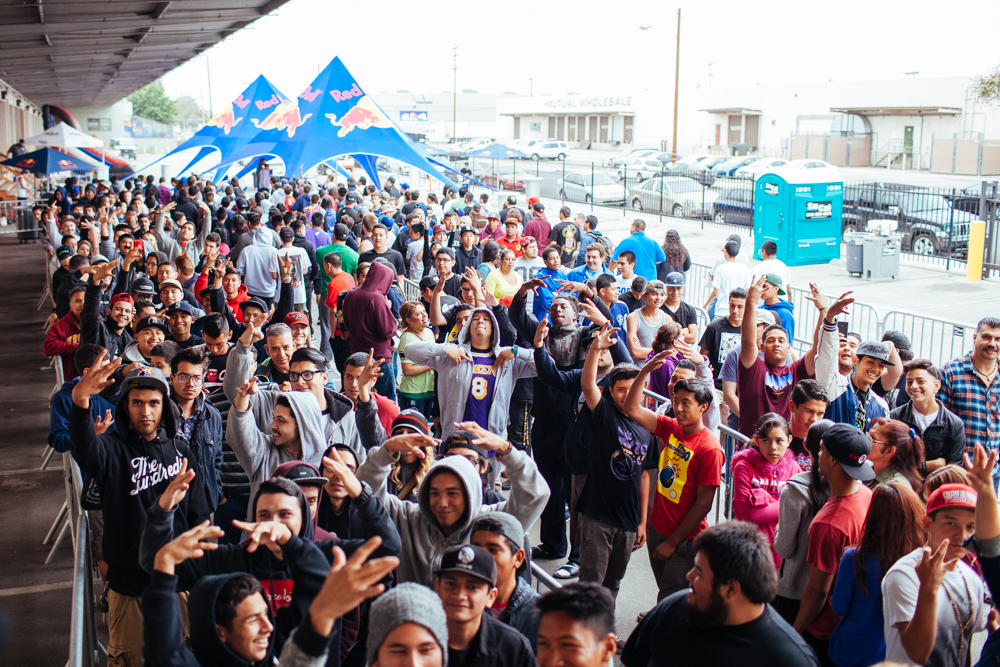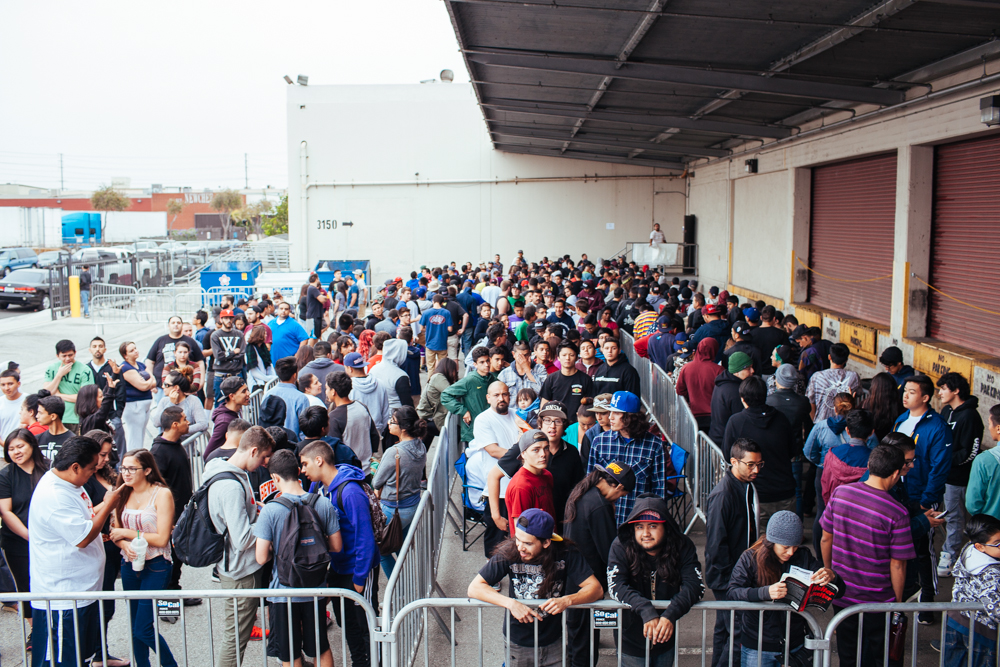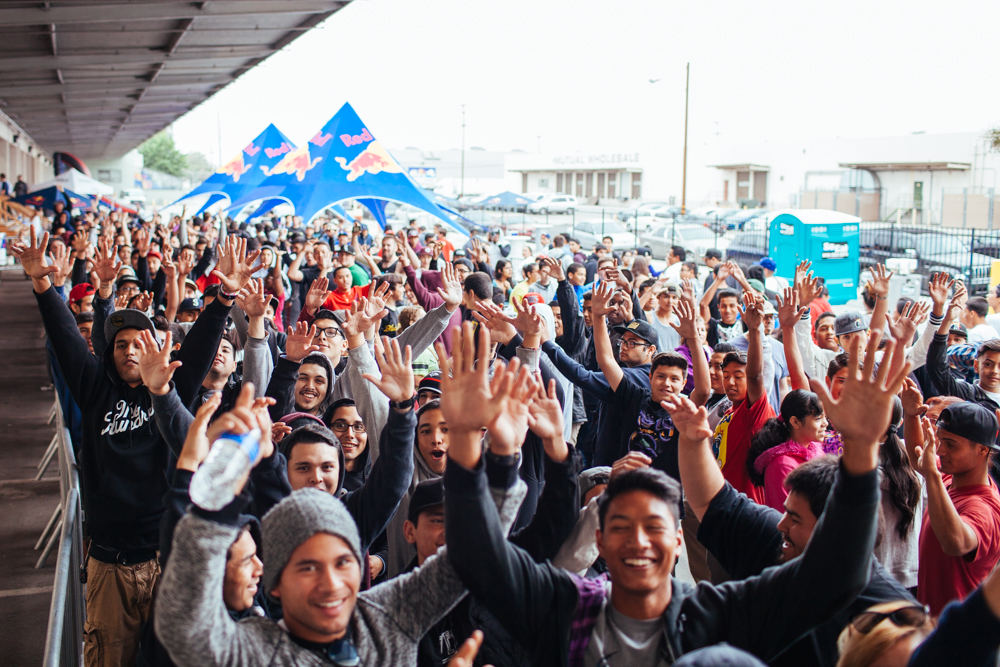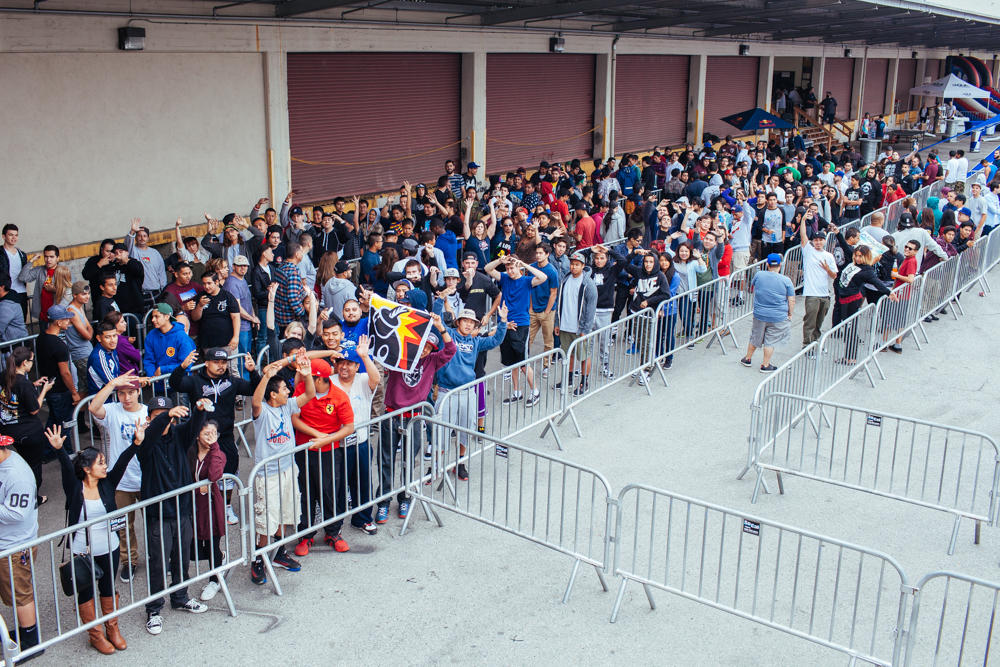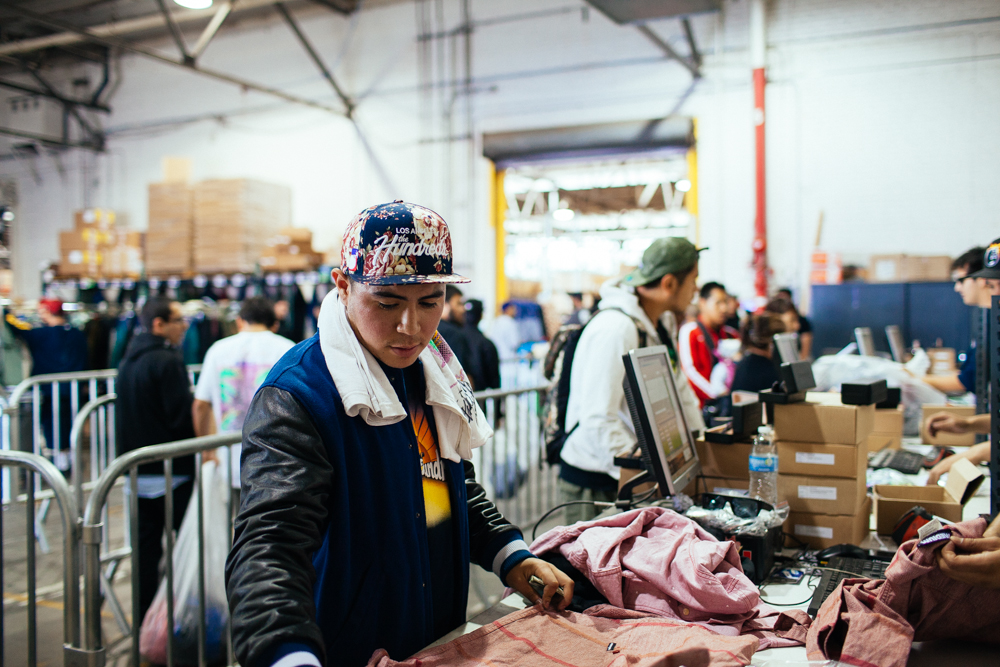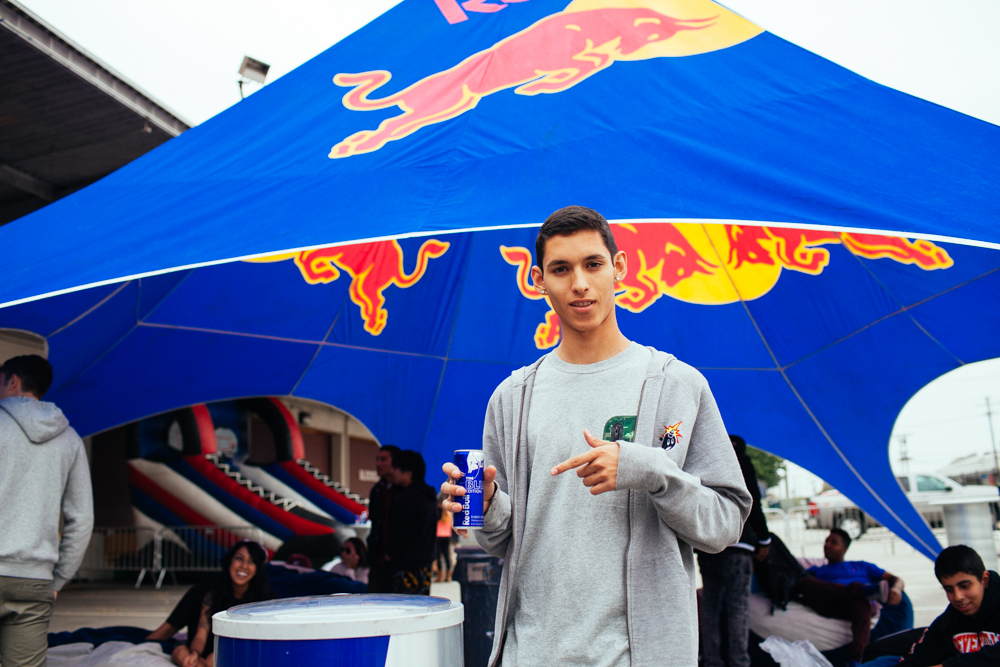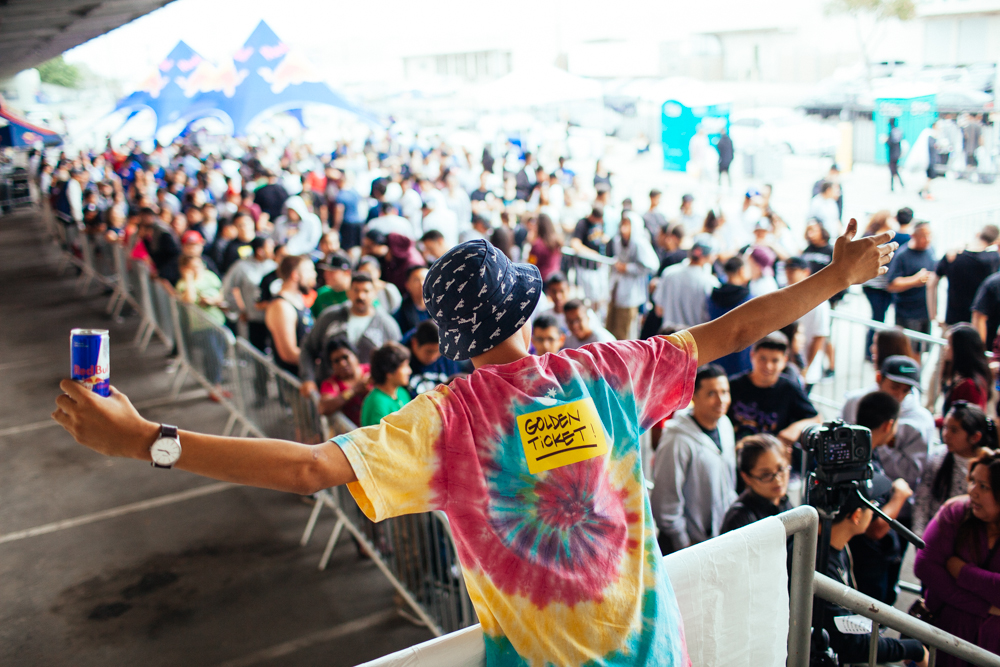 Those lucky enough to find a Golden Ticket were generously rewarded with all varieties of highly sought after and limited goods. These handsome folks won some extremely rare foot coverage courtesy of Taco Bell.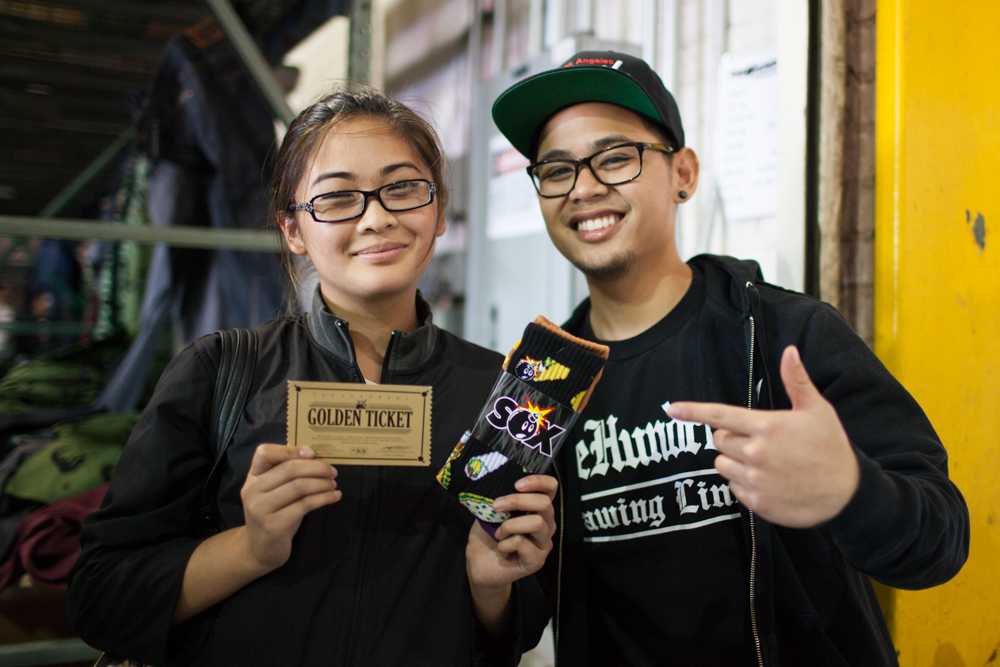 Red Bull was cool enough to sponsor the event with tasty bevos and a lounge area for all of the lazy folk.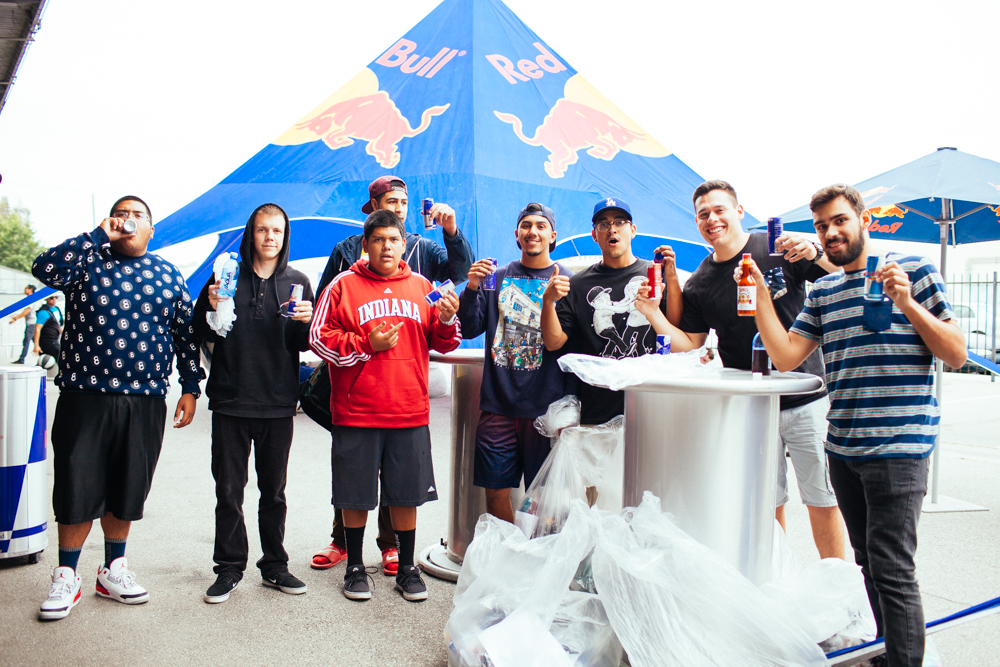 This dude won the ultra limited "The Hundreds X Tapatío" T-shirt and 10oz bottle.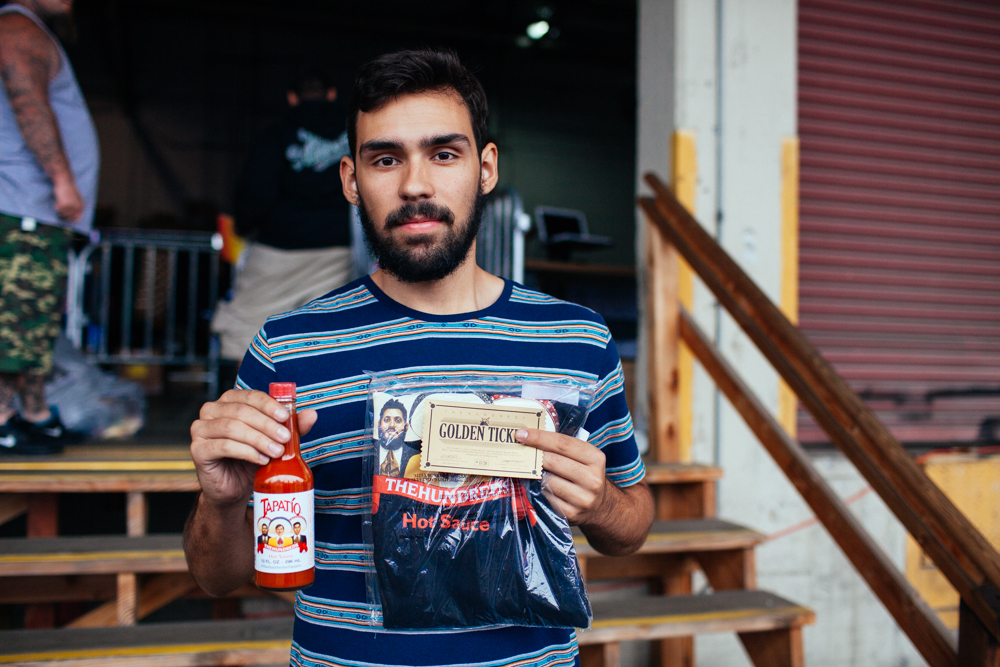 There's always a few stand-outs looking to bring Ben and Bobby a gift. Today was no exception. This dude made his mark.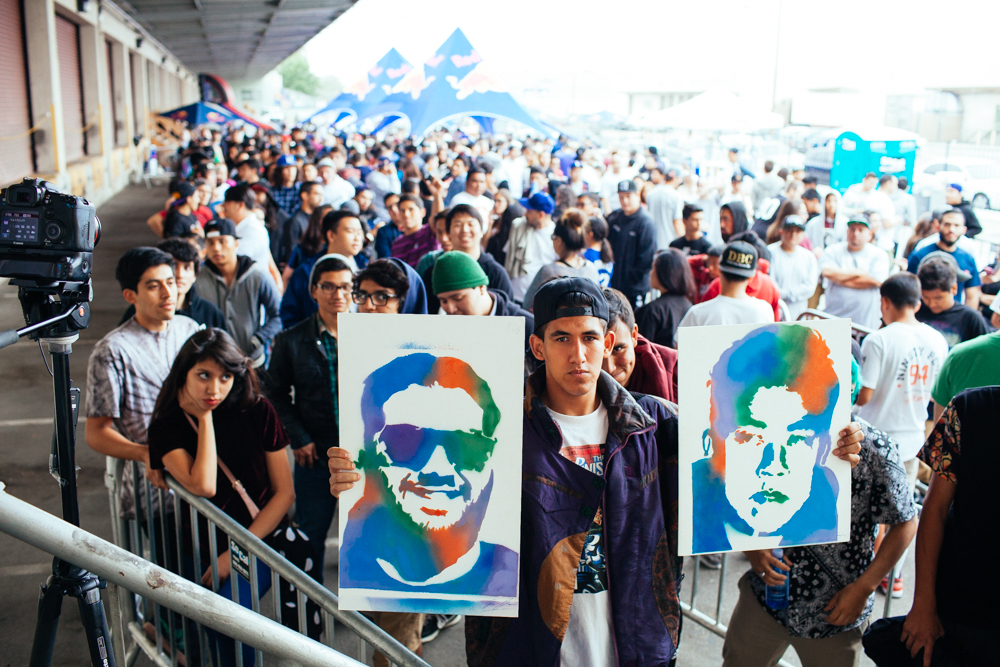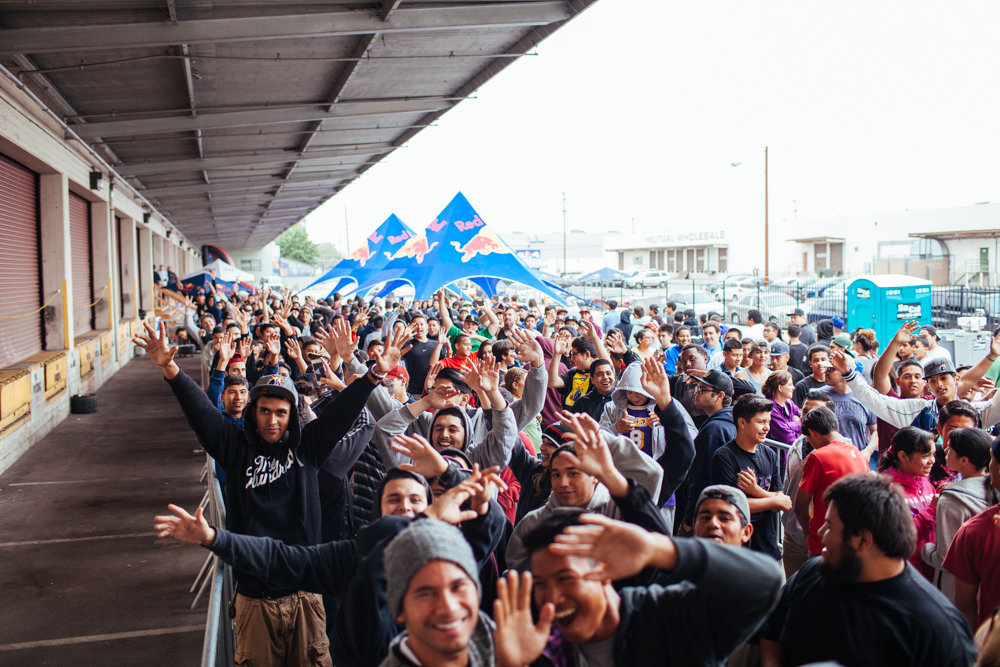 It's only been a few hours in the first day, and we've given out 6 golden tickets. Despite this dude trying to look super un-stoked, he won the "The Hundreds X Shadow Conspiracy" BMX bike. His somewhat more enthused confidants copped the The Hundreds Summer 2014 magazine. Good choice.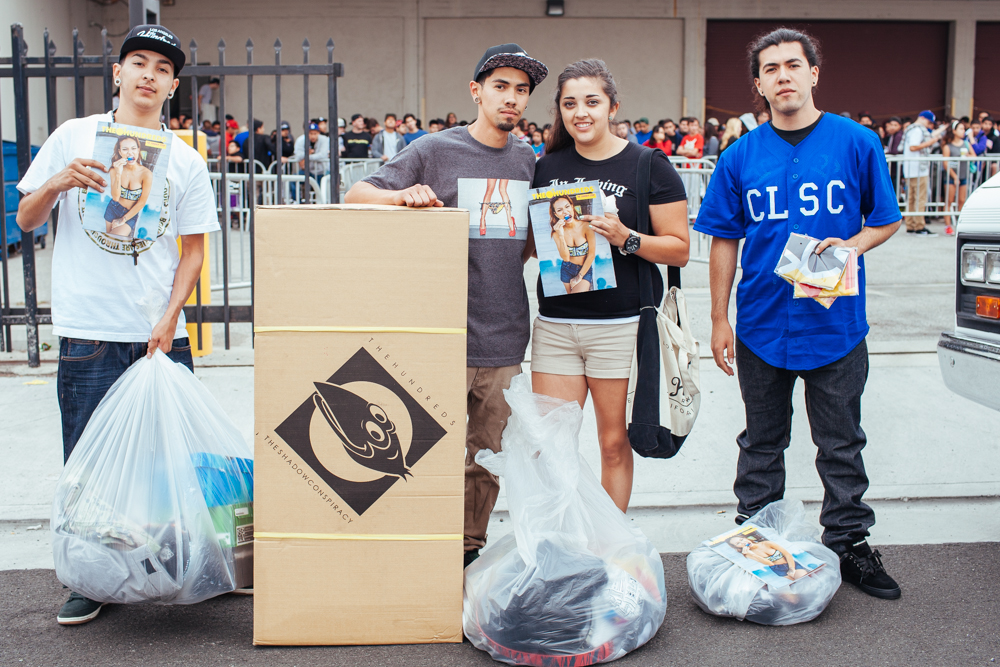 AQUAhydrate was on-deck with that fancy water.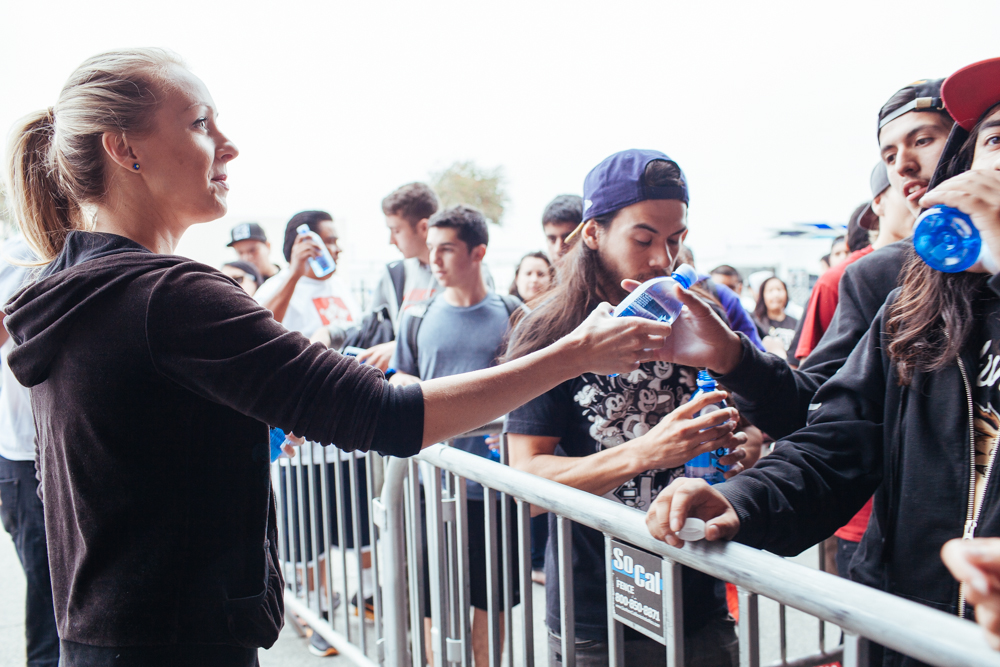 DJ Dyer was perfect coiffed as always, poised to deliver a recurring onslaught of summer beats.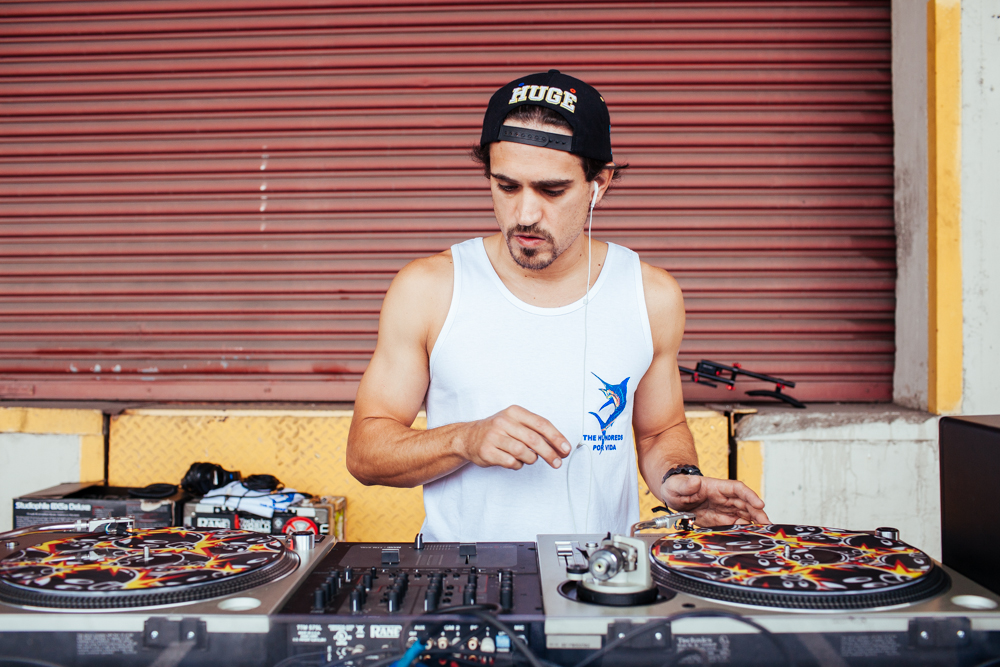 The craziness was real when the gates were opened. The Hundreds doesn't play games when it comes to our annual warehouse sale.