On February 8th, 2014, Nike released the Nike Dunk High SB Diamond, a follow-up to the extremely successful Tiffany SB Dunk that released back in '05. I'll be the first to admit I don't know a lot about sneakers, but the hype for this shoe was nuts. For the past week I couldn't scroll far on Instagram or Twitter without seeing something about this shoe.
Also on February 8th, 2014, the highest temperature in Anchorage, AK, was 15 degrees fahrenheit, but that didn't stop folks from camping out all night and morning for a chance at these sneakers.
Feburary 7th, 4:00pm, the first few campers show up for the shows.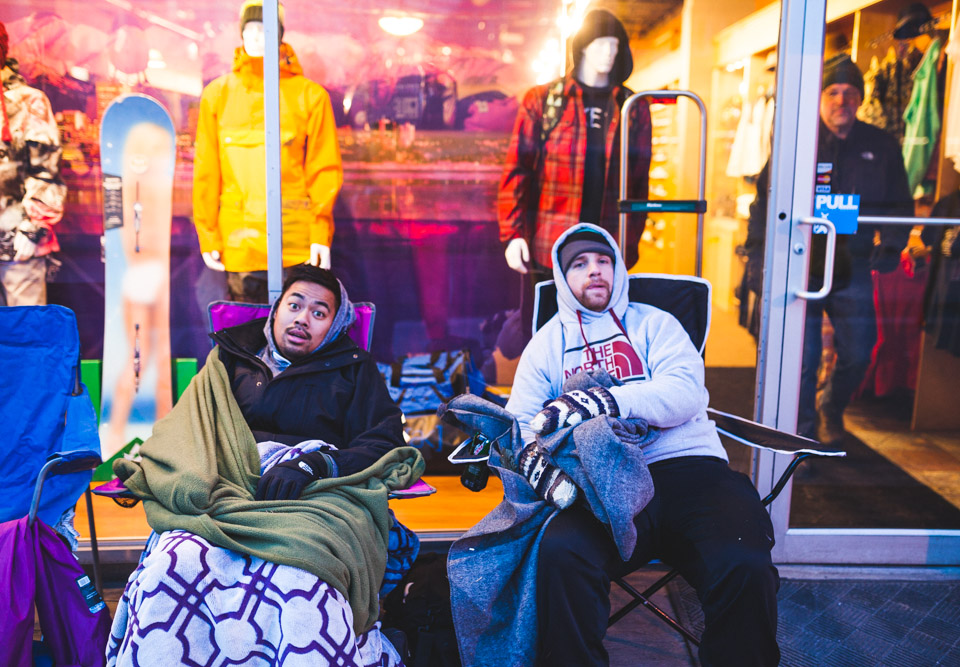 February 8th, 9:45pm, and he's still out here.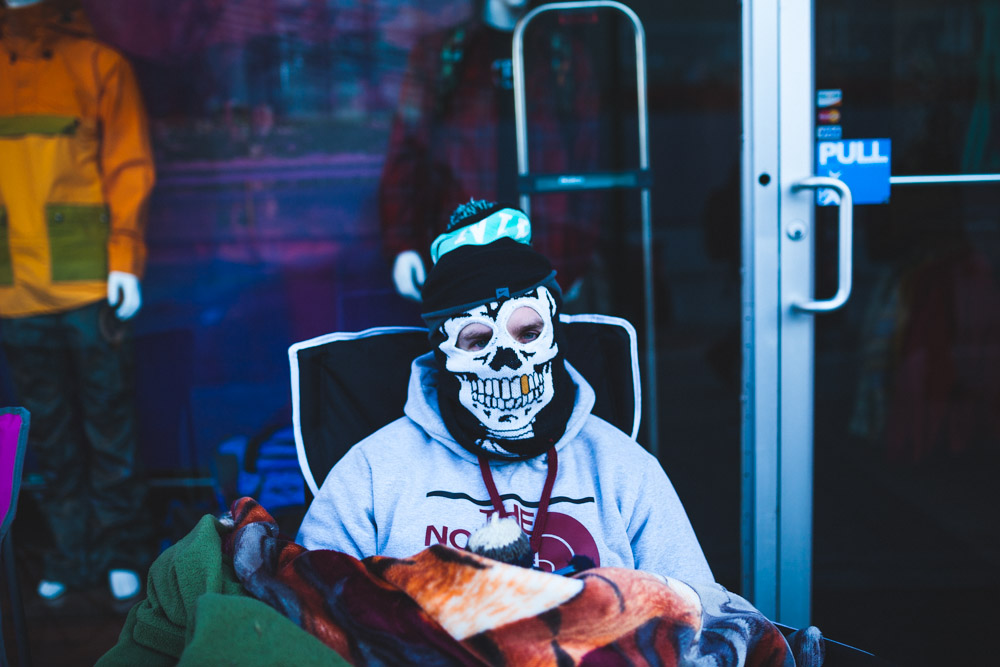 My homie Eddie was slumped under his sleeping bag.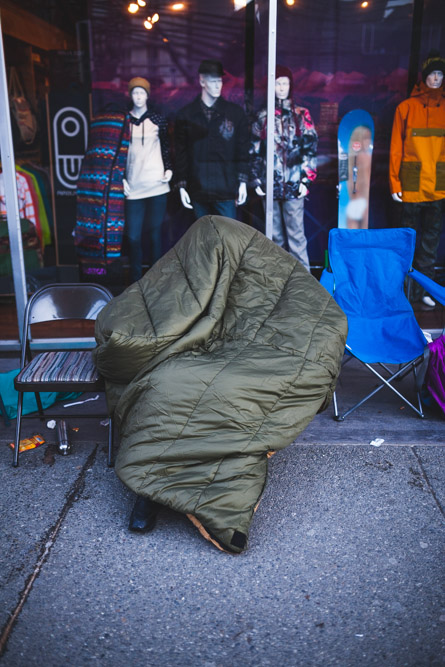 These two didn't seem to mind the cold too much.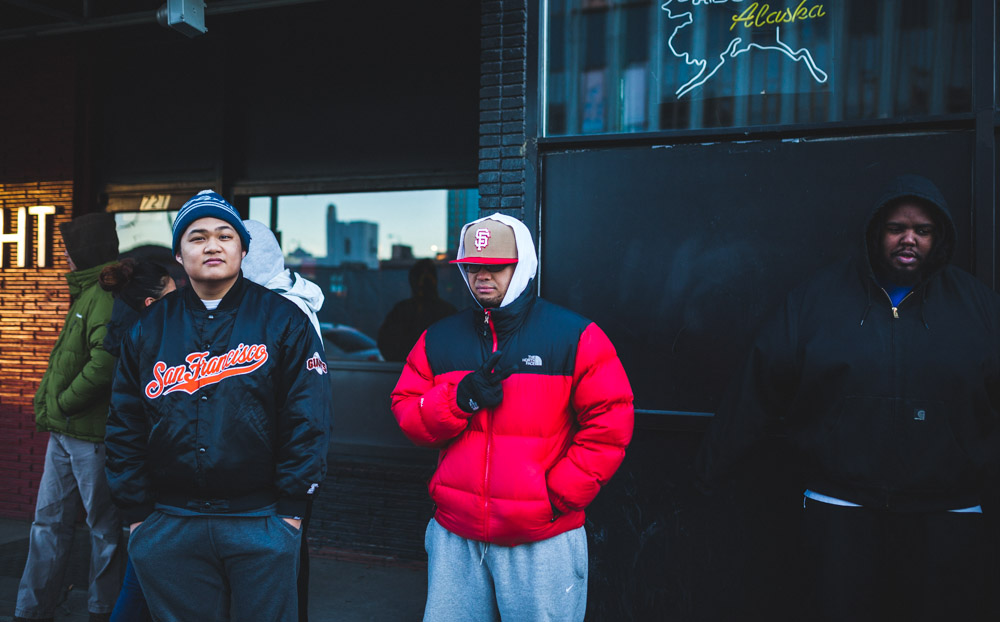 Everyone was out here trying to cop.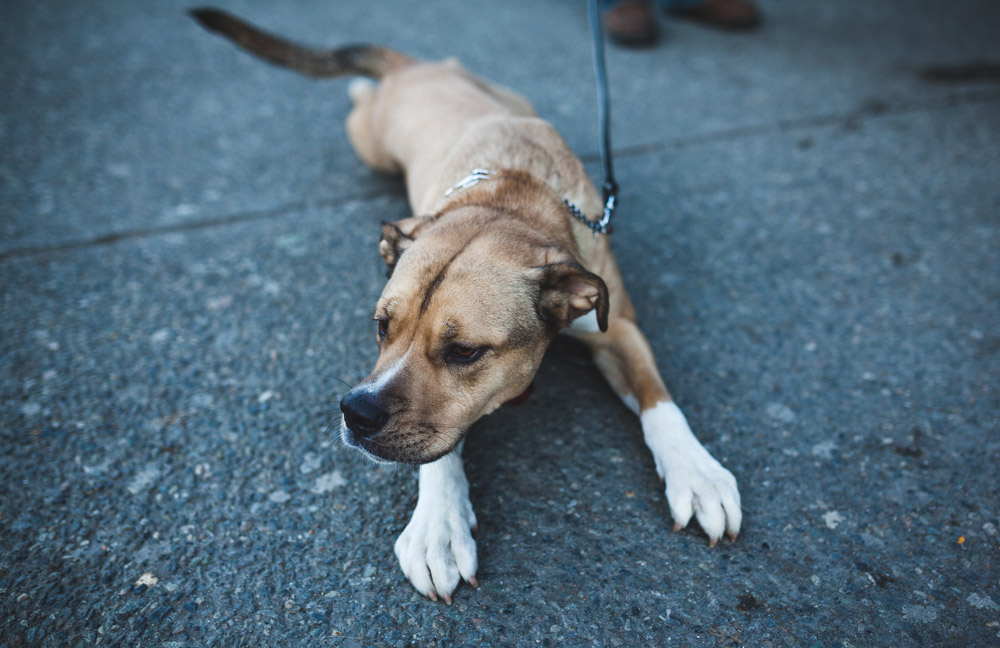 Sneaker campouts are also a time for dudes to wear their newest or best. Sort of like showing off your whip at a car show, or seeing whose mom packed the best lunch at the table. Johnny brought out the new LeBron 11 "Black History Months."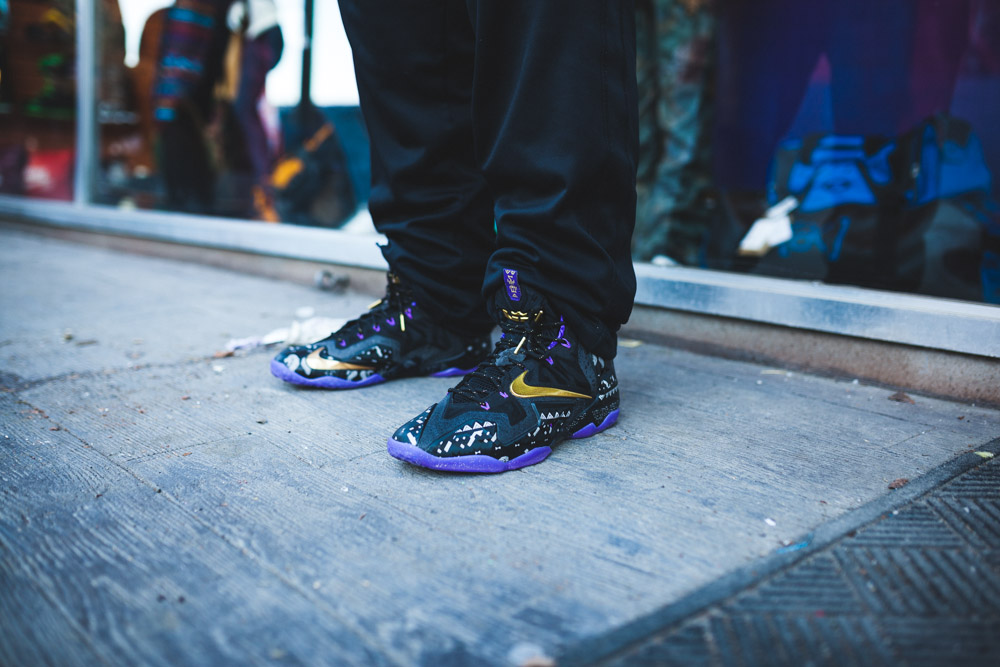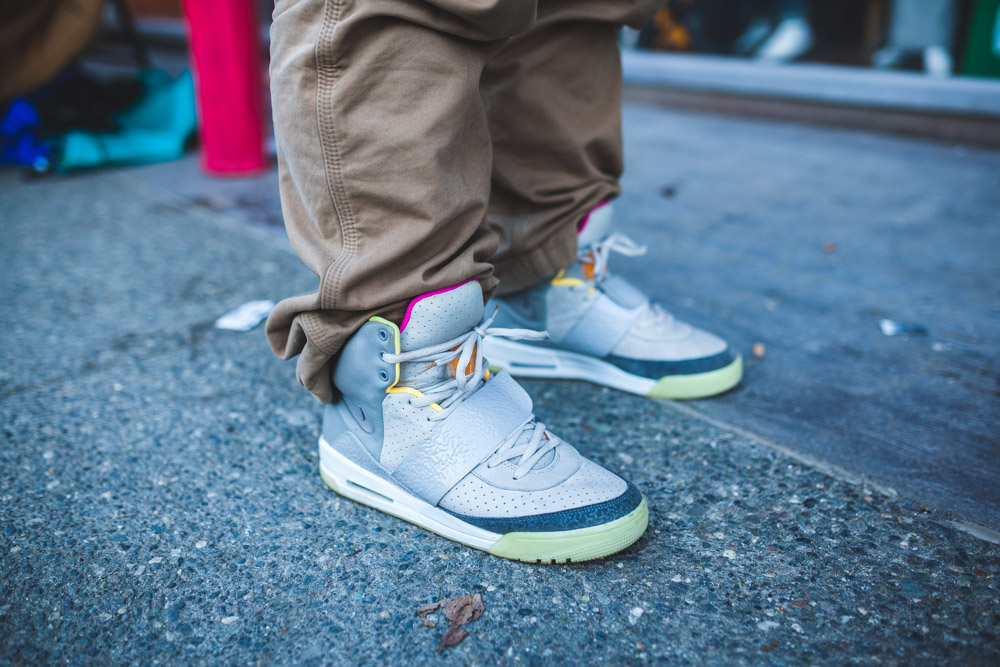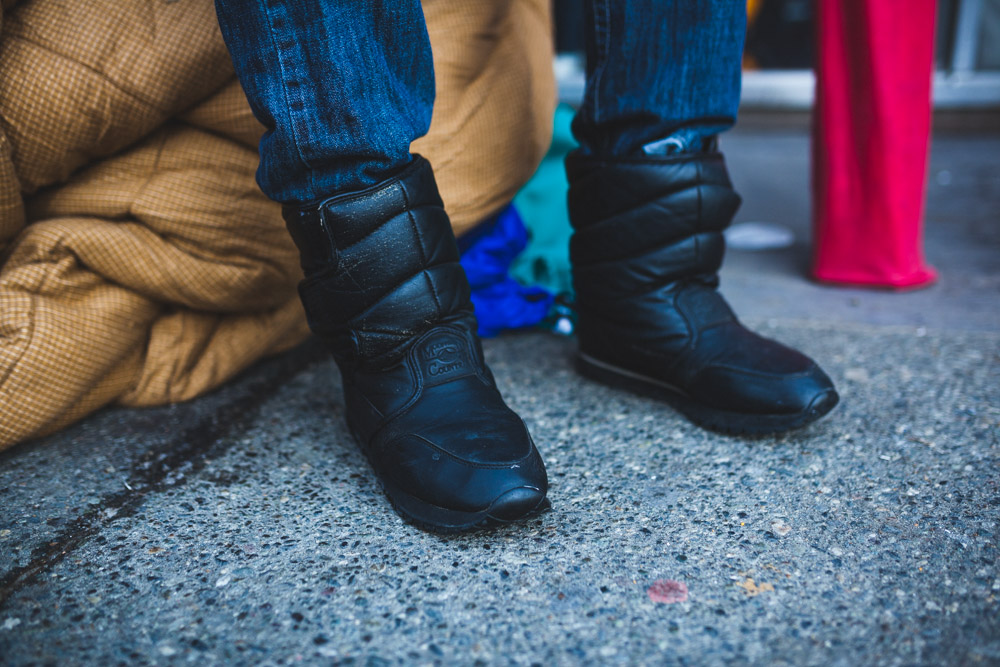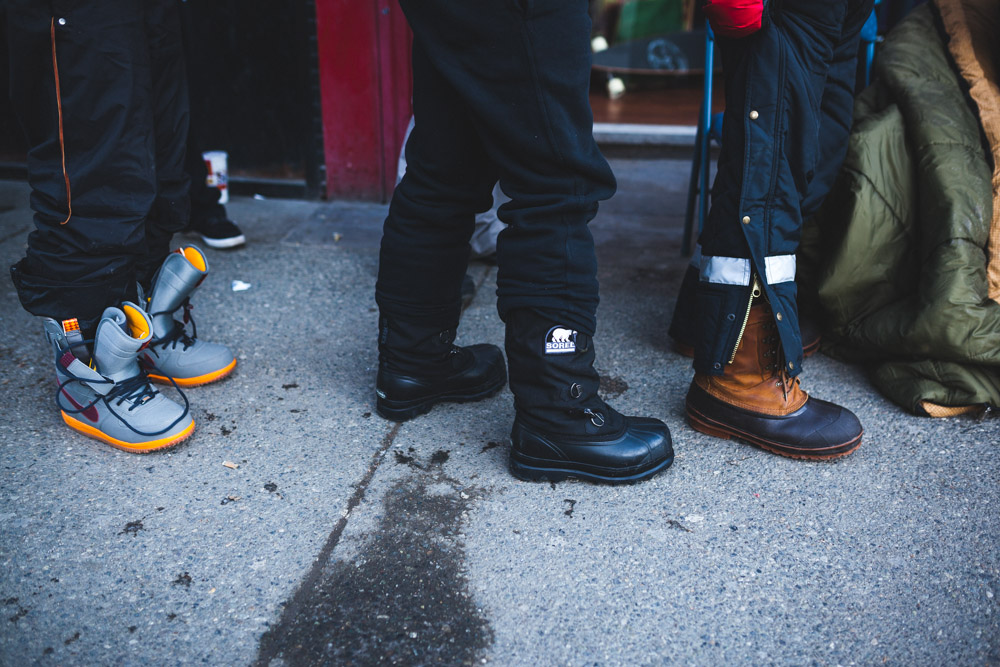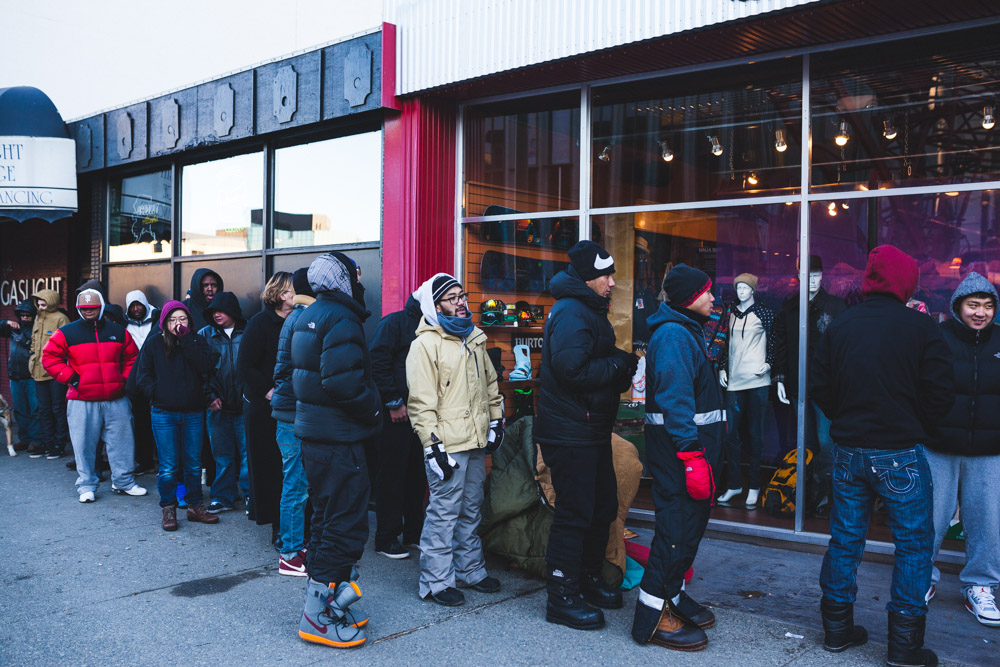 At 11:00am, the shop opened up and folks started working their way in.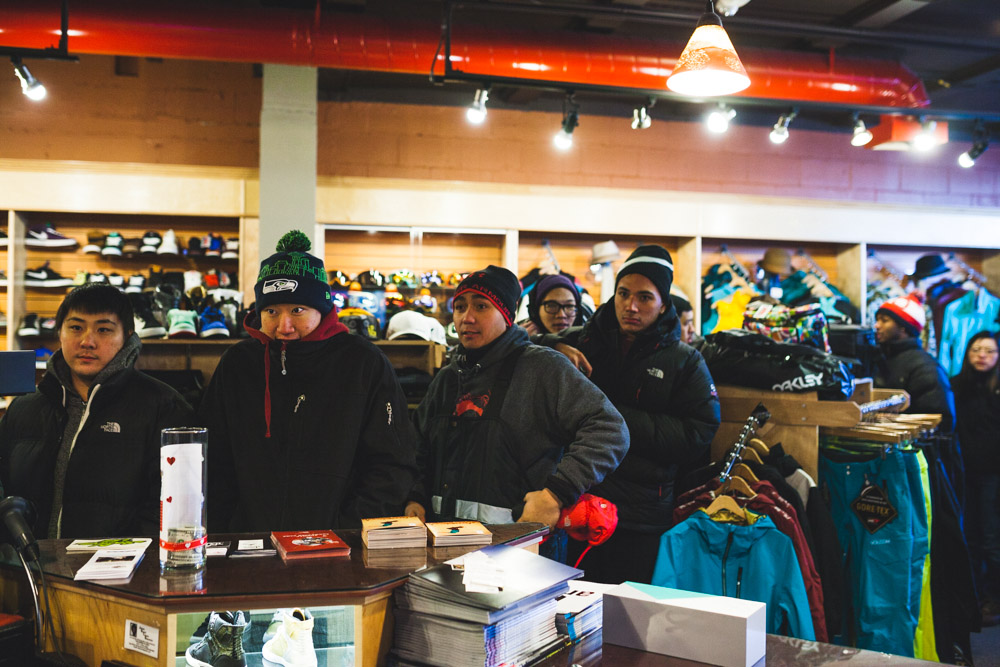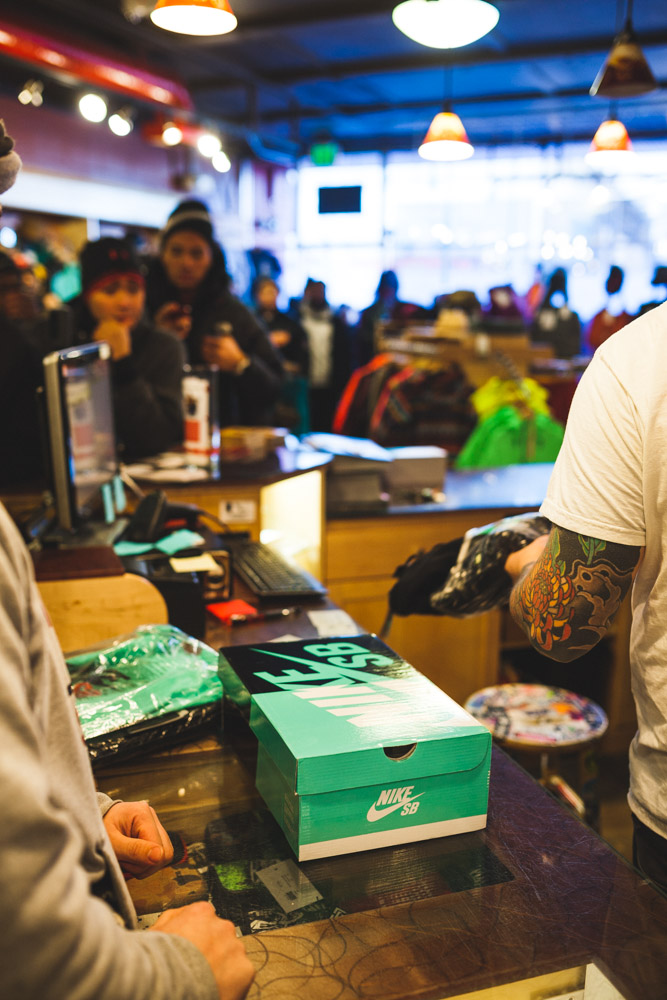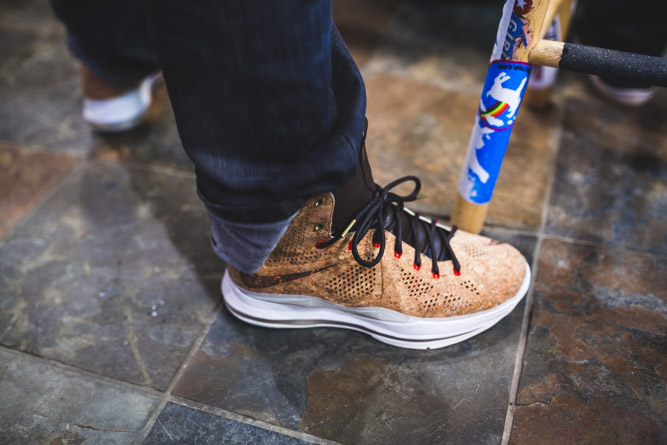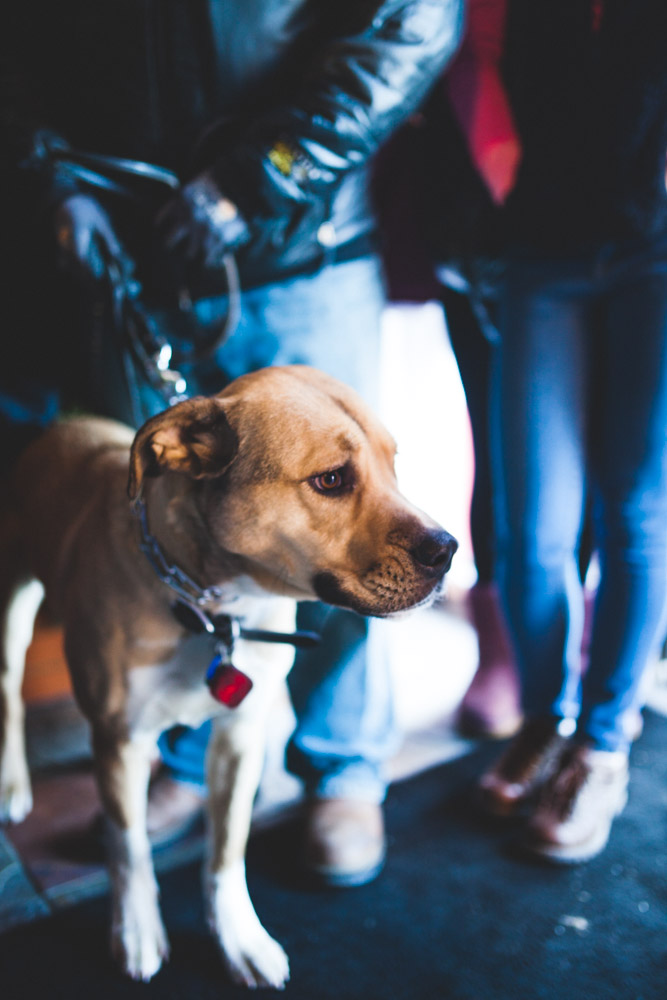 Although I'm still pretty new to the world of sneakers, I'm starting to realize what people will go through to get a pair that they really want. Collectors, enthusiasts, and resellers alike come together with their eyes on the same prize.
To those of you who copped what you wanted yesterday, congratulations. To those of you who didn't, happy hunting.