It's hard to trace a straight line though illustrator Chris Yee's body of work, except that there's a heavy use of, well, bold linework. Like a signature drum pattern, his attention to solid lines lie at the foundation of his style. Whether he's creating comic book reviews of rap shows, designing flags, or creating murals, you can be sure he'll lay a powerful outline down. Everything starts with the ink.
The Australian artist is aware of the bewildering nature of having an overall body of work so hard to pin down, and in order to make sense of it all, he tries to roll everything out in waves. "When I do personal work," he tells The Hundreds, "I like to do it in bundles or capsules, so everything is tied thematically together and tells a collective story. No matter what the imagery is—whether a kid, a tiger, or a block of text—as long as it tells a story, I think people will relate." That story is told in the form of books, at shows, in stitches, and on walls. Any vehicle that presents an opportunity to carry his work.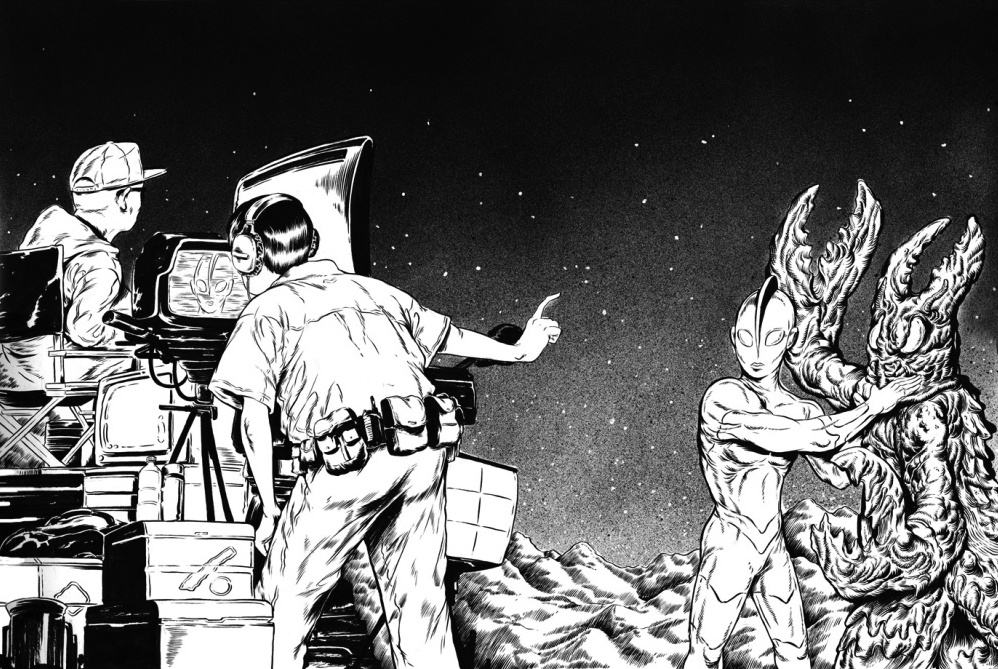 Recently he's been working on artwork for EDM artists Zeds Dead and Moonbase Commander, featuring the aggressive imagery of snarling dogs and riot porn. Paintings of raging bulls and baseball bat-wielding heroines have also made fresh appearances.
But that's just in the past few weeks. His main project before that was a collaboration with local brand Half Sleeve. The capsule collection featured flags with tiger rug drawings and floating dragon rides. There were also jackets adorned with similar artwork. While the flags were an extension of a previous show where each one represented aspects of his own personal life, the jackets were a new idea. "We brainstormed designing our own spin on the traditional sukajan jacket. It was a good middle ground to portray our mutual Japanese fascination as well as rep the local area (Surry Hills) for the fans of the store."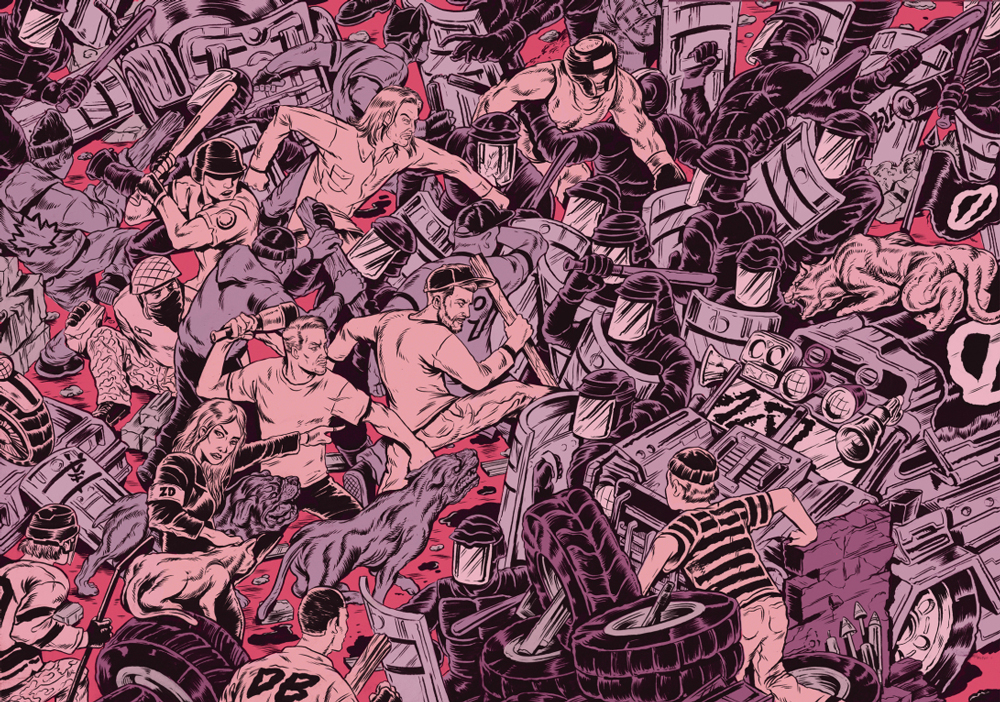 Chris's cover art for Zeds Dead and Diplo's New Single "Blame"
References to Asian culture are frequent in his work. While he's of Chinese and Fijian descent, he was just "naturally attracted to the energy and movement" of those visuals ever since childhood. "The vibrant colors and kinetic nature of things like anime, comics, and manga was impossible to deny"—influences that any child raised on pop culture would find attractive, regardless of background.
He has, however, addressed his heritage directly with output like his Boo Boo Lou character, a spin on the classic suburban antihero, Bart Simpson. "Stereotypes definitely still very much exist, and I poke fun at the dumb idea of it with Boo Boo," explains Yee.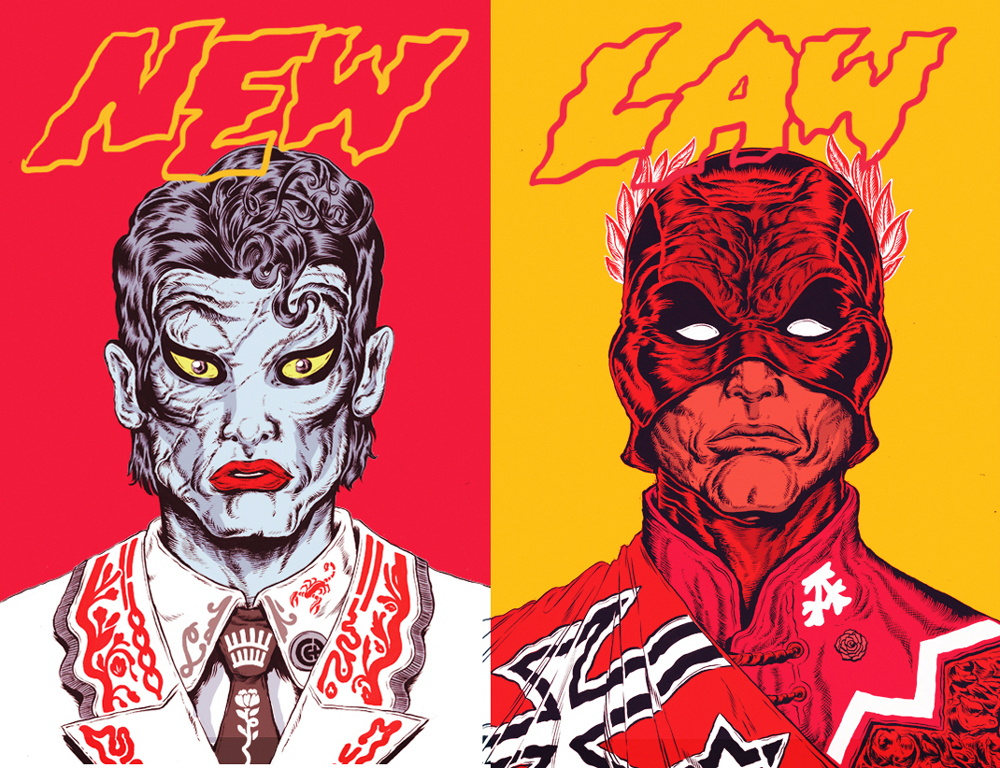 "There wasn't much crazy prejudice or racial issues where I grew up in middle-class Ryde. So I feel I grew up in a pretty typical suburban lifestyle. I only felt slight shades in my professional life or when I get labeled as 'the Asian artist.' I think race never has to define what you do, but it's still very important to value your culture and keep that alive. Sydney's actually booming right now with different cultures and ethnicities."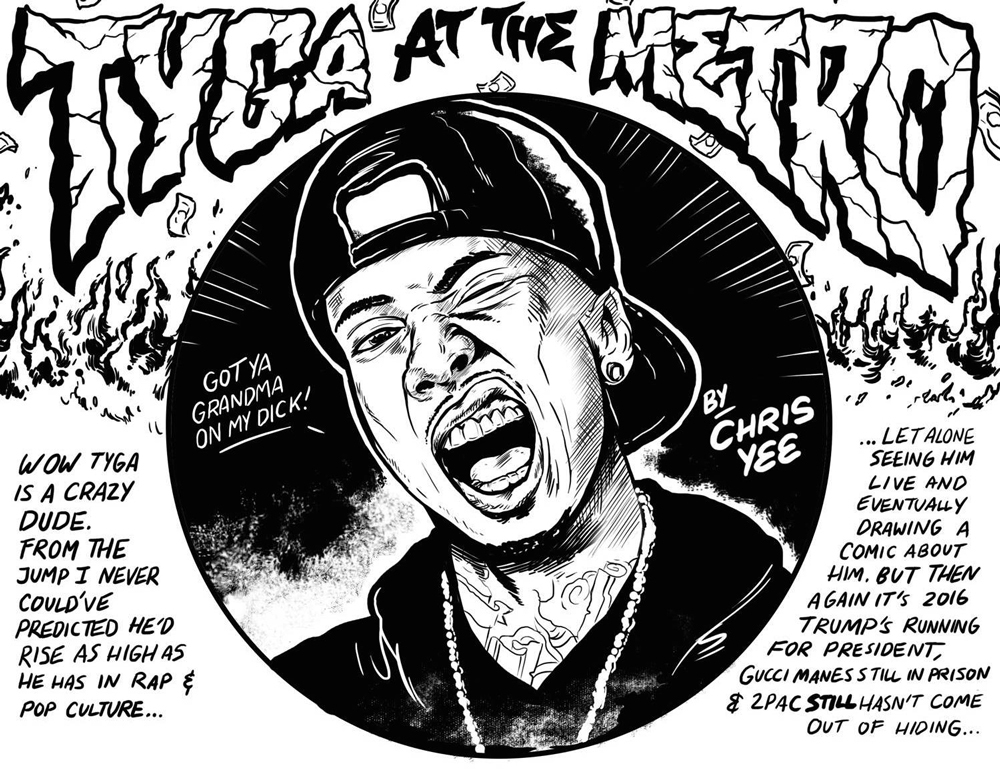 This is only a part of his creative repository, of course. Yee can be found regularly at rap shows, reviewing them in comic form for Life Without Andy. "I'm not crazy good at analytical writing but can draw the most detailed FUBU hat you'll ever see." That interest in comic books extends to his own dueling characters too, combing lucha libre culture with Michael Jackson.
While you can never be totally sure what he'll do next, you can be sure it'll be fire.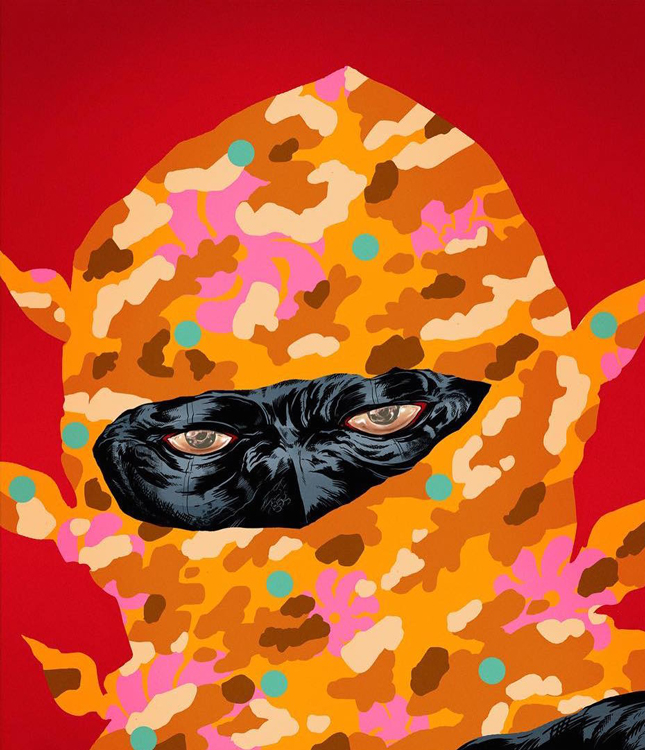 ***
Follow Chris Yee on Instagram: yeetheeast.