I met Chief in 2008 after starting university in a new city, I had no idea who my friends were, or who I was meeting, but I was probably wondering the same thing you are currently. Yes his name is Chief, really. The wave back then was sneaker trades and chasing girls at questionable Quebec nightclubs.
It's always motivating to watch the people around us accomplish their goals and create something tangible from an idea. While working at VICE Canada as an Account Manager, Chief's side project Undisposable started as a platform for emerging artists and interactivity using disposable cameras, and has grown into a regular event being hosted in Toronto and New York, with headliners including Tommy Kruise, High Klassified and most recently Eric Dingus. Brands like Stussy and 10Deep are lining up to sponsor Undisposable, which has quickly gained momentum as a uniquely branded event that keeps close tabs on new talent. Stoping through Toronto, I was able to link with Chief, get caught up and peep some photos from one of the recent Undisposable jams – a Noisey-sponsored rap party in Toronto.
Follow Chief on Instagram.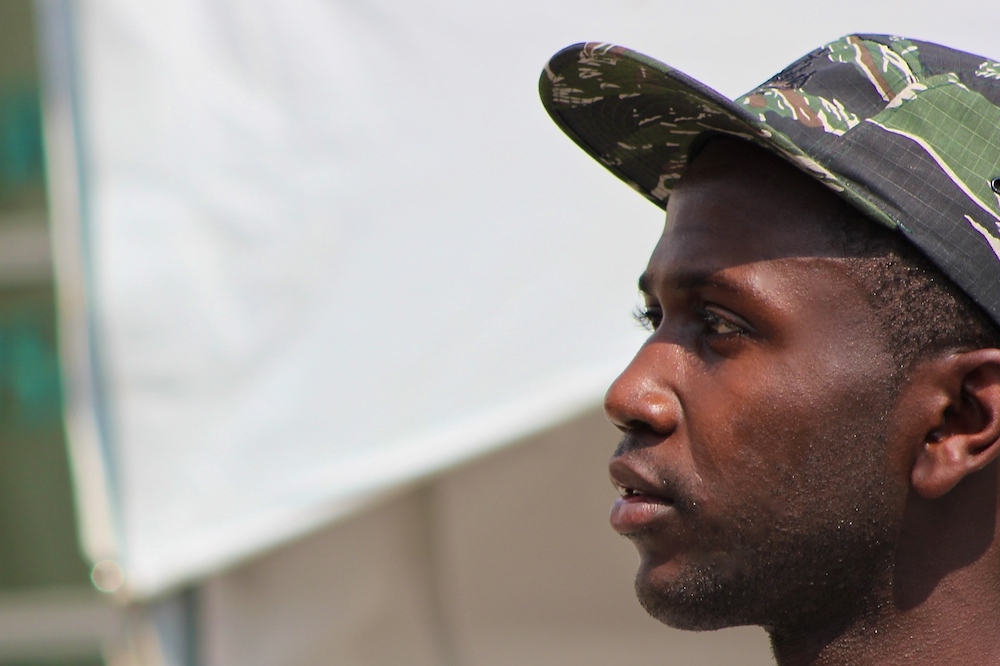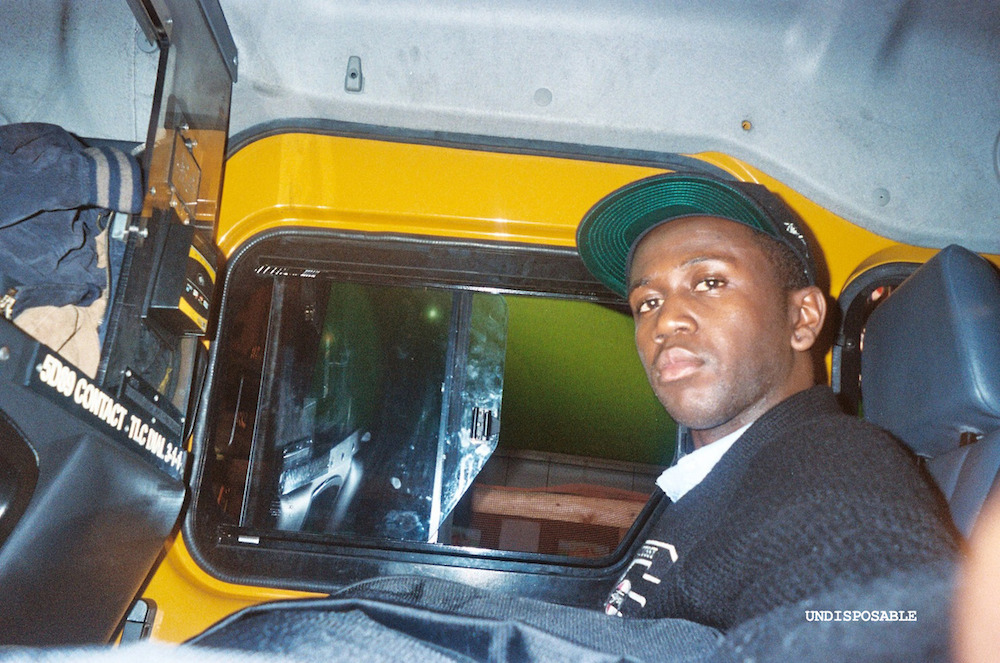 What inspired the idea of Undisposable, and what is it about disposable cameras that engages people?
Undisposable initially was an event series called "Trap or Die". My friend Ismail and I were getting bored of the weekend routine and wanted to throw events in obscure places around Ottawa. The idea to incorporate disposable cameras into the first party was a game time decision made to add to the unique appeal of the party, which was being held in a hostel that was formerly a jail.

After the success of two parties we took a break to focus on school, I moved to Toronto and picked up where we left off changing the name to Undisposable and refined the concept of the event. Disposable cameras are rarely used these days with the evolving pace of technology, so I feel that people enjoy the simplicity of it as well as the aesthetic effect the photos have. Also I feel people are more comfortable around a disposable camera than a big DSLR so that could also play into its appeal.

How is hosting events in different cities important to the Undisposable concept?
Hosting events in different cities is important because it allows other like minded individuals to participate in the program. Undisposable promotes social interaction and organic engagement for people who have an appreciation for emerging hip hop producer/DJs. I'm the type of person to hop on a greyhound and head to Montreal or New York if I hear something worthwhile is going on. I find myself bringing a disposable camera along to document the trip so this same rolling stone idea was incorporated into Undisposable. The producers that we seek out and the niche that has shown interest in the event and follow the music is very knowledgeable so traveling to different cities across Canada and the United States is pivotal for learning and expanding the brand as we continue.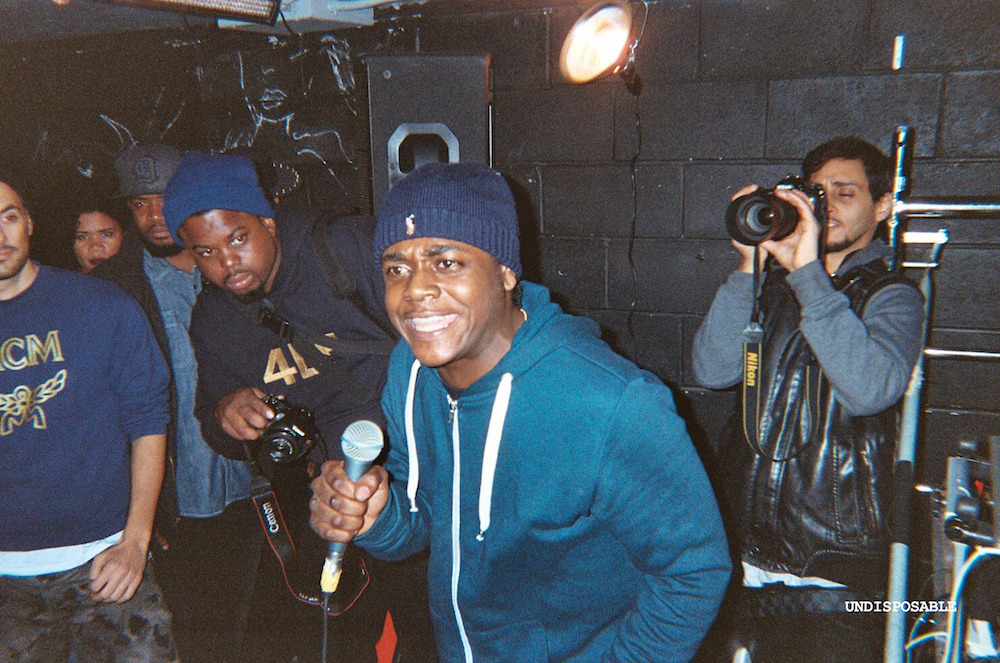 Talk about the merge of fashion and music with these events, in terms of sponsors/who is attending…
With the collective backgrounds of the people involved there has been quite the correlation between fashion and music which is great because I'm a fan of both almost equally. In each city the styles that are more prevalent change a bit which is also really cool to take in. Our past few events have really picked up steam. In October, we did our first event in NYC for CMJ which was sponsored by Stussy. Last week we were brought on to support a big event in Ottawa with Ryan Hemsworth that was sponsored by NRML, which is a huge store out there. Then next week we have a big event that I'm really excited about that is back in NYC and is sponsored by 10Deep.

The synergy between music is clear by the excitement these early adaptor lifestyle brands/shops have with wanting to be a part of it. These brands are rooted in hip-hop, and urban culture and supporters of that same culture are the ones who are coming out to the parties.

Talk about some of the artists you work with/manage…
I mange two artists, one goes by N.D.M.A. and has a sound that's been described as neo-psychedelic electronic hip-hop haha. He is also heavily influenced by his Brazilian culture, so the favela sound is prominent in his music and productions. He just released a video with Rockie Fresh called "Yours For One Night".

The second artist is a very artistic and driven 18-year old rapper from Houston, Texas, named Cory Jreamz. His direction and reference points are quite impressive, jumping from Madonna to Ernest Hemmingway while flowing in a way that keeps listeners eager for more. He's building up  a huge  buzz in the UK, so I'm excited to see what comes of the coming months.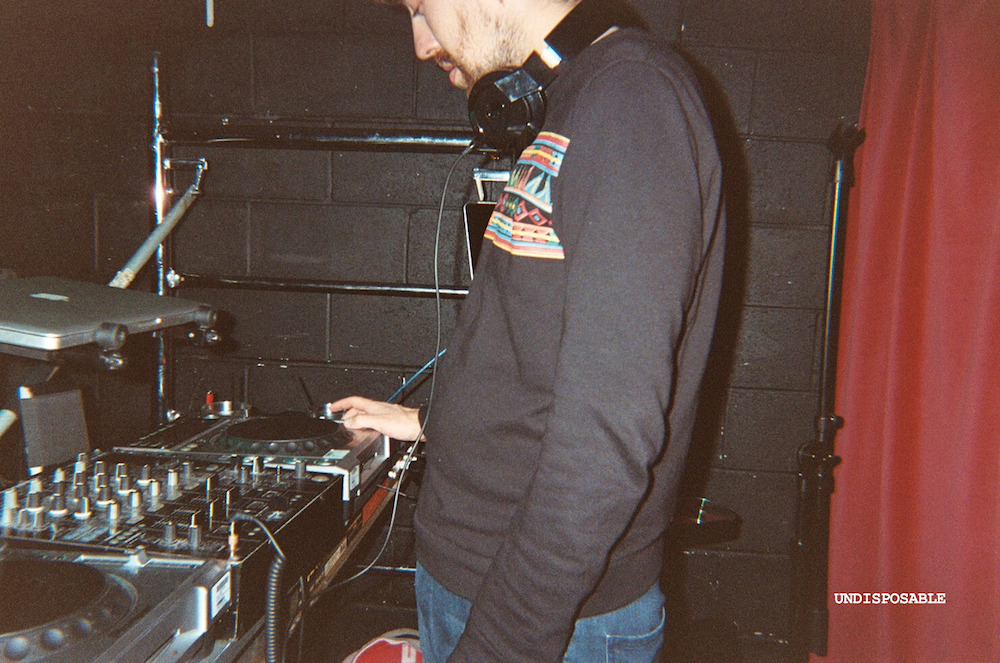 What factors influence your decision when picking the next location and who to collaborate with?
When picking new locations at this point the major factor would be if I think there is a fan base on the ground to make the event worthwhile. It can be a very stressful planning process, so ensuring that it's worth the effort is the first thing. Secondly it's basically cities that I want to visit, I'm not really the type for aimless vacations so going to cities and having an Undisposable event with my friends is my way of seeing the world.

When it comes to collaborations I want to stay within the comfort zone for our brand. Undisposable is a creative outlet for the people involved so I don't want it to turn into a blatant marketing gimmick for companies because that's how shit gets played out and fizzles away.

What do you hope to accomplish with Undisposable in the next five years?
It might be a pipe dream but ideally to travel the world curating events with emerging artists on behalf of festivals, labels, brands with the Undisposable program. Similar to Boiler Room, which is a concept I have a lot of respect for.

As of now though I just want to have as much fun as possible with my friends and have an excuse to throw great events around the world in unique locations with creative forward-thinking partners.

What has your experience working for VICE Media been like thus far?
Working at VICE Canada has been phenomenal; I'm the youngest in the office at 23 so I try to sponge as much as I can from everyone. Be it the editorial guys, creatives, businesses development and so on. What we do at VICE is basically what I spent my university years praying I'd be able to do. So I'm extremely grateful for the opportunity to assist in the development of brands and content creation involving some of my favorite musicians.