While feeling ill usually causes people to want to lie down and be as still as possible until it's over, Chicago-based psychedelic pop artist Jack Larsen is inspired instead. In fact, it played a role in naming his debut album, Mildew. The majestic, dreamlike set of tracks transports listeners to a world that feels altered and idealistic. Larsen first gained traction in 2018 with the release of his EP, Push-Ups, and has continued to wow listeners with his unique approach to making music.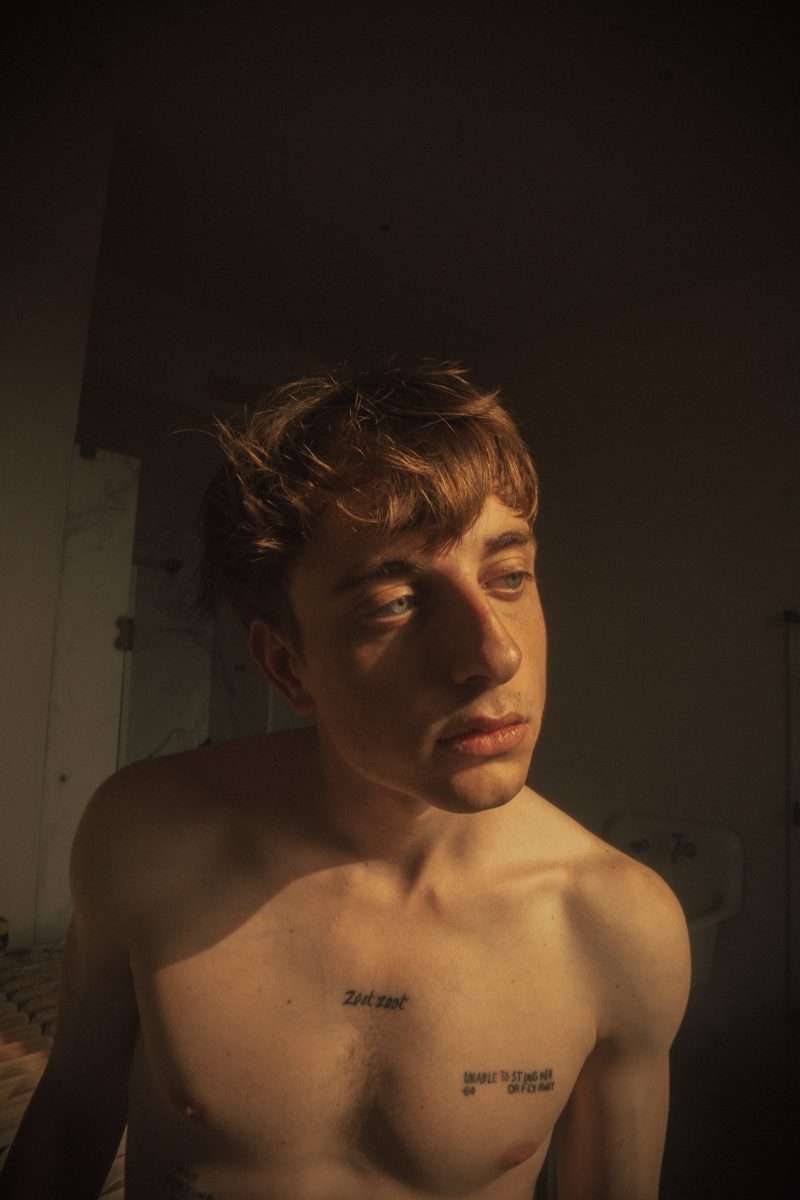 Push-Ups has been hailed as a coming-of-age piece, while Mildew is an epic, immersive experience that breathes new life into listeners. The album contains singles like "Vanity" and Spirit," which were both released earlier in the year. The music video for "Spirit" is reminiscent of a psychedelic trip and was conceived and directed by Larsen himself. He is incredibly involved in all aspects of his music, from the visuals to graphic design and ideas for the album art, including the larger-than-life Mildew cover.
He performed most recently at Red Flag, an Indify production that also featured Adam Melchor and Shane Garcia that took place at the Chelsea Music Hall in Manhattan. Next month, he'll headline at The Moroccan Lounge in Los Angeles and Baby's All Right in Brooklyn.
Intrigued by Larsen's otherworldly sound (and the irresistible rumor that he wrote Mildew while plagued with a mysterious illness), I sat down with the artist to discuss the debut album, his upcoming tour and what's next.
TAYLOR ENGLE: So, how are you feeling post-Mildew release?
JACK LARSEN: I'm so excited. The show tonight [at Chelsea Music Hall] will be the third venue I've performed at professionally, and I'm going to be headlining a couple of shows in February. I'm feeling really good about things.
Your sound has been described as "psych-pop experimentalist." Would you agree with this assessment?
Yeah, definitely. I'd describe it as psychedelic pop: a surreal, immersive, cinematic experience. 
How did you find your sound?
Well, the more I got involved with music, I dove in and listened to some of the greatest acts in history: the Beatles, Pink Floyd, the Beach Boys. All of these bands have one thing in common: psychedelia. I wanted to experiment with this idea myself, so I began recording. I actually recorded Mildew myself; I just moved a microphone next to my computer and got inspired. I sort of consider it my first official music project.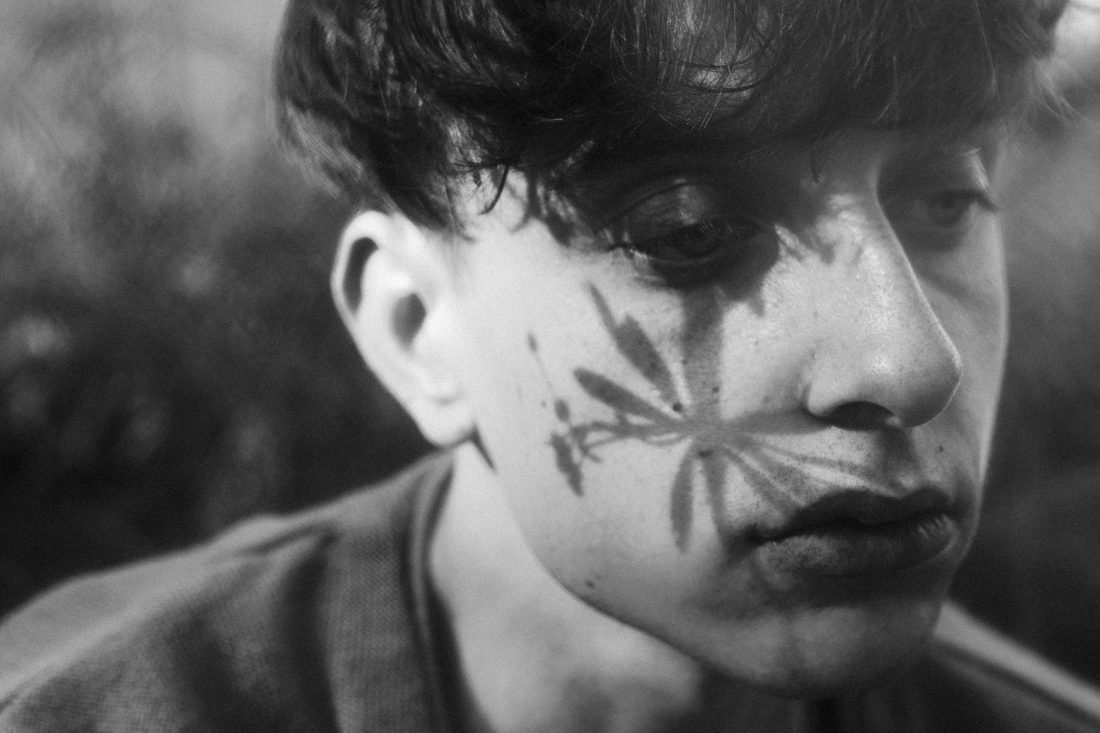 Speaking of which, I read that the album was inspired by an illness you were afflicted with. Is that right?
I mean, yes and no. I live in a studio apartment in Chicago, and all of a sudden I started getting really sick–weird headaches, sinus issues, stuff like that, and I couldn't figure out what was wrong with me. Instead of going to the doctor right away, I sort of just stayed in and wrote a lot, which ended up becoming my album. Eventually I did go to the doctor and found out I was having some sort of allergic reaction to mold that was in my apartment. Months later, when I had finished all of my demos, I went back to some notes I had written down when I was composing, and two words jumped out at me: "mold" and "mildew." I figured it would make a good album title because it sort of embodied my experience at the time. But I didn't like, write any of the songs with the mold in mind.
Okay, that makes a lot more sense. When and how did you decide you wanted to really pursue music as a career?
Well, I was always interested in music growing up and definitely pursued it on and off, but never in a very serious way. Then college came, and I didn't do music as much then. But last year, I decided to really give it my all after graduation. It just felt like the right time.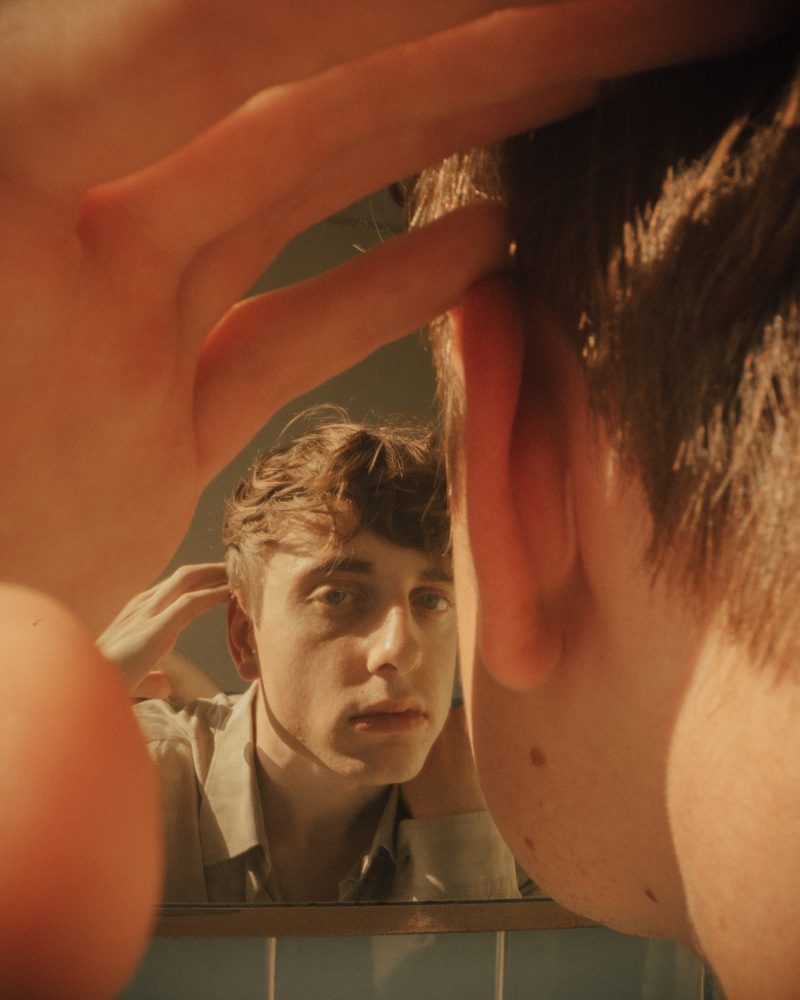 Amazing. Mildew has been described as a coming-of-age album. Do you agree with that?
I mean, we're always growing, right? I wouldn't necessarily classify Mildew as coming-of-age, though. Push-Ups was definitely coming-of-age; Mildew is more about growth in general. I'm rather introverted, and most of my friends actually aren't musicians. I don't really involve myself too heavily in the music scene. I'm more interested in making music wherever I am inspired, and right now that's the Chicago city life, my friends, my surroundings.
I know you're interested in graphic design and come up with the concepts for your album covers. What inspired the art for Mildew?
During that period of my life, stuck in my apartment all day and mysteriously ill, I felt trapped. I wanted to make myself bigger than my apartment, so I worked with a graphic designer to bring it to life.
Talk me through your creative process.
It can be anything. I try to wake up early, around 9 or 10. Well, early for me. But I feel like my time is divided more into months. I spent a few months writing in my apartment every day, and then I spent the following few months recording overnight in the studio. That was an interesting experience. I changed my entire day to begin at 10 PM because that was the only time the studio was available. I recorded everything by myself, which was scary and lonely at times, and I remember always being so anxious to get it done.

What are your goals moving forward as an artist?
I want to get a few more music videos under my belt, and I want to perform as much as I can this year. I'm looking forward to failing and getting better. I'm a perfectionist but live performances can't be controlled. Shit's gonna get fucked up, and I'm here to experience it and learn from it.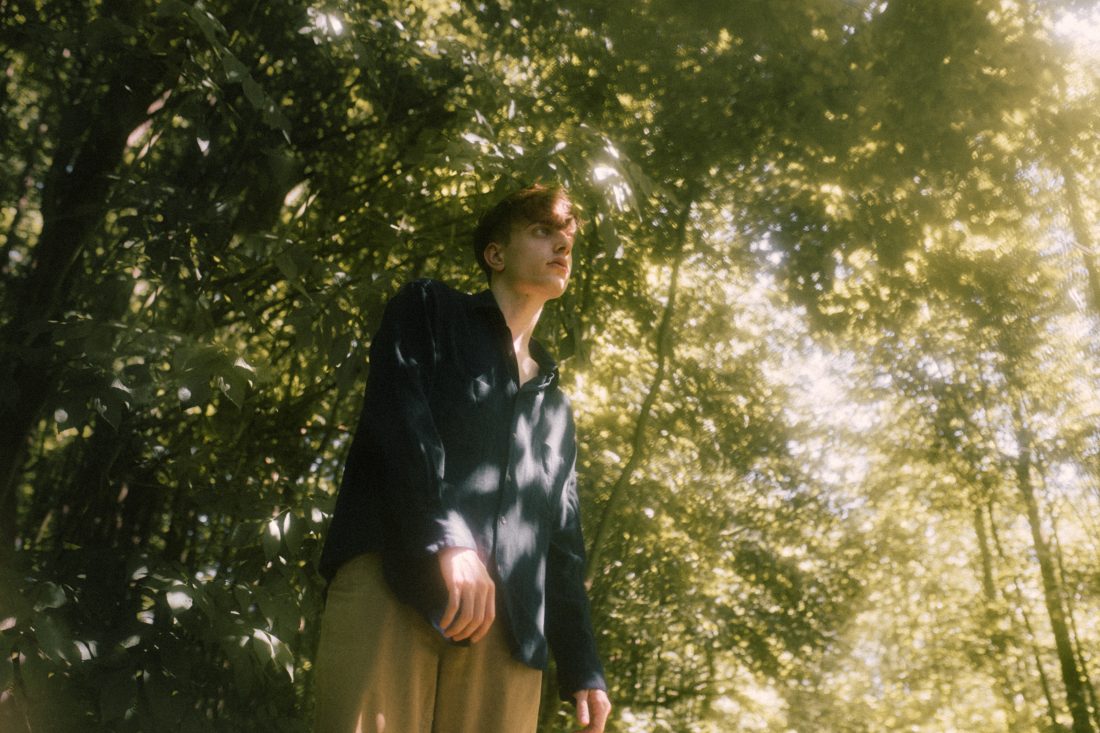 Photos Courtesy of Brittany McPherson
***