It's a sunny afternoon at The Hundreds Homebase when Chester Watson and Max Wonders drop in, excited to skate the mini ramp behind our warehouse and smoke a joint—or several—all while basking in Vernon's suffocatingly warm air. The two rappers are the youngest I've ever interviewed—Chester is 20 while Max is 19—but carry with them wisdom beyond their years and a can-do attitude that has taken them far in their young, budding music careers.
It's the pair's final days in Los Angeles after weeks of studio recordings and gallivanting; they even attended the VMAs. The three of us meditate on how weird and forcefully produced the whole show is. "It was really nice. It was very weird. It was nice in a way we knew was weird... It felt like it was meticulously built and structured," Max says, half-laughing. As up-and-coming artists, the award show seems like the antithesis of what the young rappers are trying to achieve.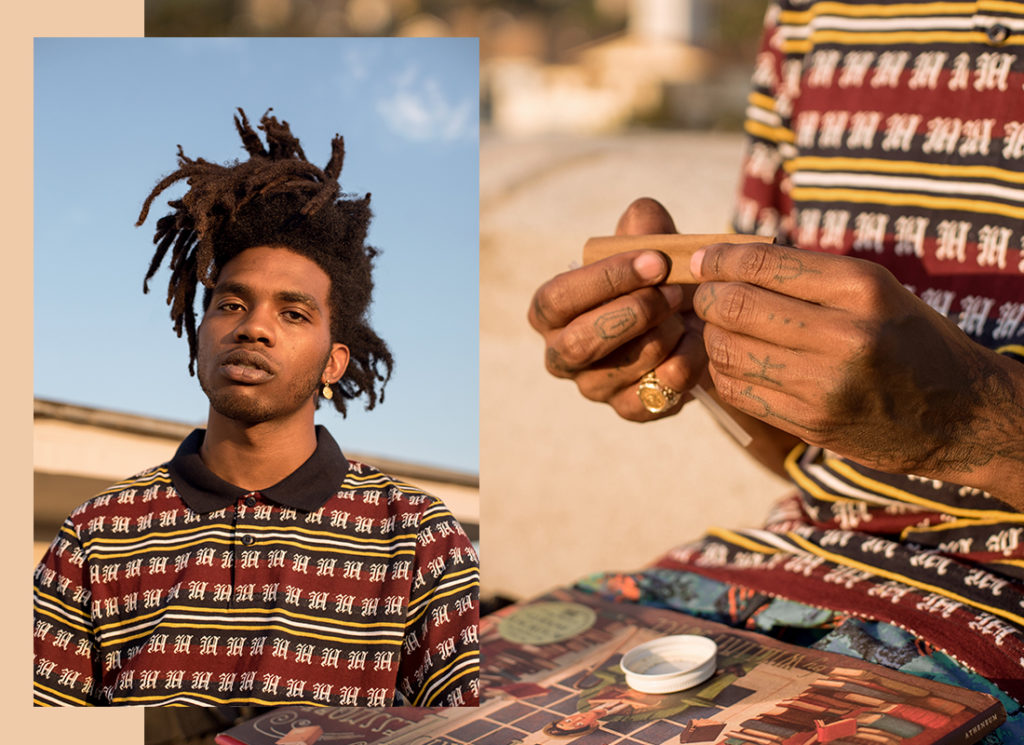 Chester Watson.
"You make stuff based on your input... my input is super surreal at all times." -@chstrwtsn
Chester and Max both knew from a young age that they were destined for careers in a creative field. In middle school, Chester opted into an intensive ballet program, citing his mom as inspiration: "She wanted to do ballet for sure when she was younger, she told me that. So I was like, 'Hell yeah, I'ma do this so you can live vicariously through me.'"
On the flipside, Max played violin, praising classical music for helping him gain a unique foundational understanding: "Fine arts are important... it's about time signatures and knowing the music and the pulse of the music." The pair bounce their ideas off one another, and Chester pipes up: "[Because of ballet], I know how to count music better than a lot of rappers. A lot of people don't know what ¾ is or 6/8 or 9/8. They don't use those time signatures—they're like 4/4 or 2/4."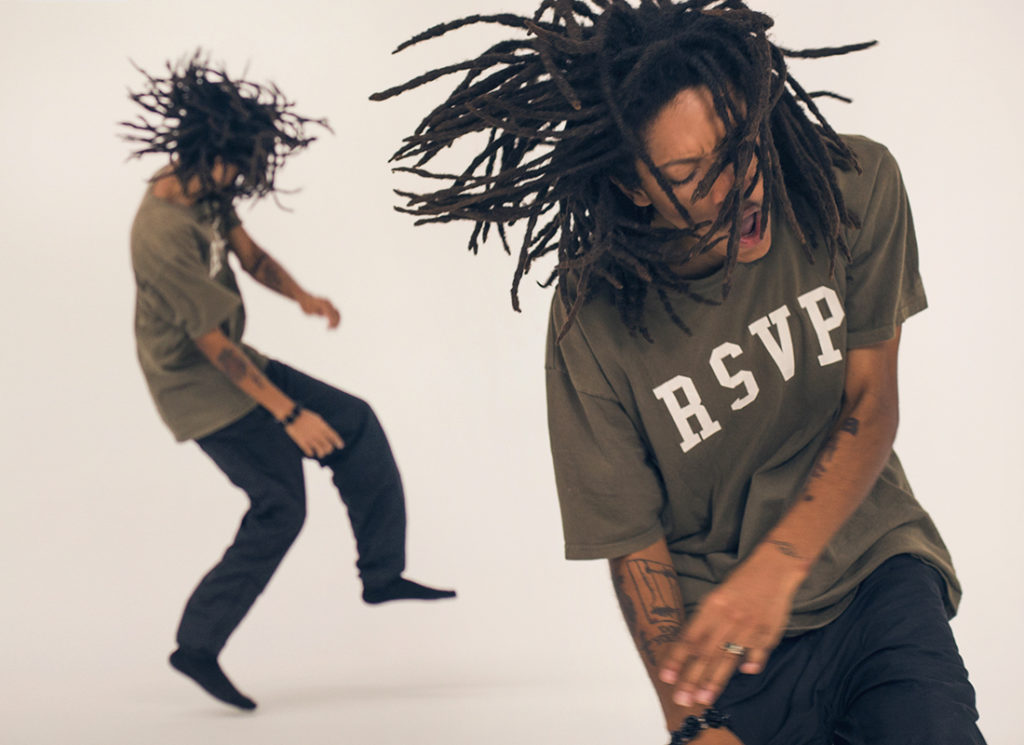 Max Wonders.
It's fascinating to me that Chester, who has grown so much from practicing rond de jambes and pliés, is now creating what he describes as "psychedelic" rap music. "Psychedelic music can be happy psychedelic music or be very introspective psychedelic music. That's the type of psychedelic music I make—it's super dark. Very ambient... it's very up and down," Chester says, taking a puff of his joint.
"[On psychedelics] you think a lot; I try to incorporate that with the chord changes I do," he adds. Pitchfork described Chester's 2016 project, Past Cloaks, as sounding like, "cracked psychedelia, off-kilter weirdness, [and] a lifestyle with time built in for Saturday morning cartoons, cereal, and pontificating about the world through blunt smoke," noting that, "Watson is a formidable rapper, and wastes no time making sure we know that."
He plays me a track—one he refers to as the "sunken place" track (in reference to Jordan Peele's horror flick, Get Out, and the darkness that consumes the lead character when he's hypnotized)—and I immediately understand why he considers his sound "psychedelic." The track is drowsy, with hazy chords that seem to extend for eternity, and Chester's low voice cutting in and out of the sonically wavy production.
Max's music, however, is more upbeat—he plays me a track as well (but doesn't cite its name)—bringing forth a higher energy and faster count. The two bob their heads along, Max spitting some of his own verses. Fact Mag described Max's sound as, "dreamy, smoke-filtered rap" while Complex stated that his 2016 single, "Grow Up," sounded like "a hypnotizing, trippy ode to the fears of young adulthood and everything that comes with it." Both rappers, unsurprisingly, touch upon what it's like to be young now, to experience life through their eyes, to encounter heartbreak and challenges that are inevitable with growing. "Wonders speaks from the perspective of a young artist at a turning point. Finished with school, his focus is turned squarely on music and the unlimited possibilities that lay ahead," Pigeons & Planes wrote regarding Max's debut album, Hues to Blame.
After listening to both of their tracks, it's clear to me how supportive of one another's endeavors and artistic achievement they are. The two dab and compliment each other when a particular verse sounds fire. "I want to see this guy win just as much as I want to win," Max says authentically and wholly. "If I have a dollar, he can have 50 cents." Chester flashes a smile: "I've known this guy since I was 14. For either of us to have any malice towards each other... that'd be whack."
The two are incredibly mature when they discuss rap beef and fighting within the music industry—how the competition makes others hate and disrespect one another. "The most important thing in life, just in general, is the stride towards being the best person you can be... Being a douche and asshole isn't cool," Max states, matter-of-fact, with a shrug. Chester agrees. "It's not about any of the superficialities," he says. I find myself nodding along, thinking about times we celebrate pettiness when we can be working on ourselves—and on our crafts—instead.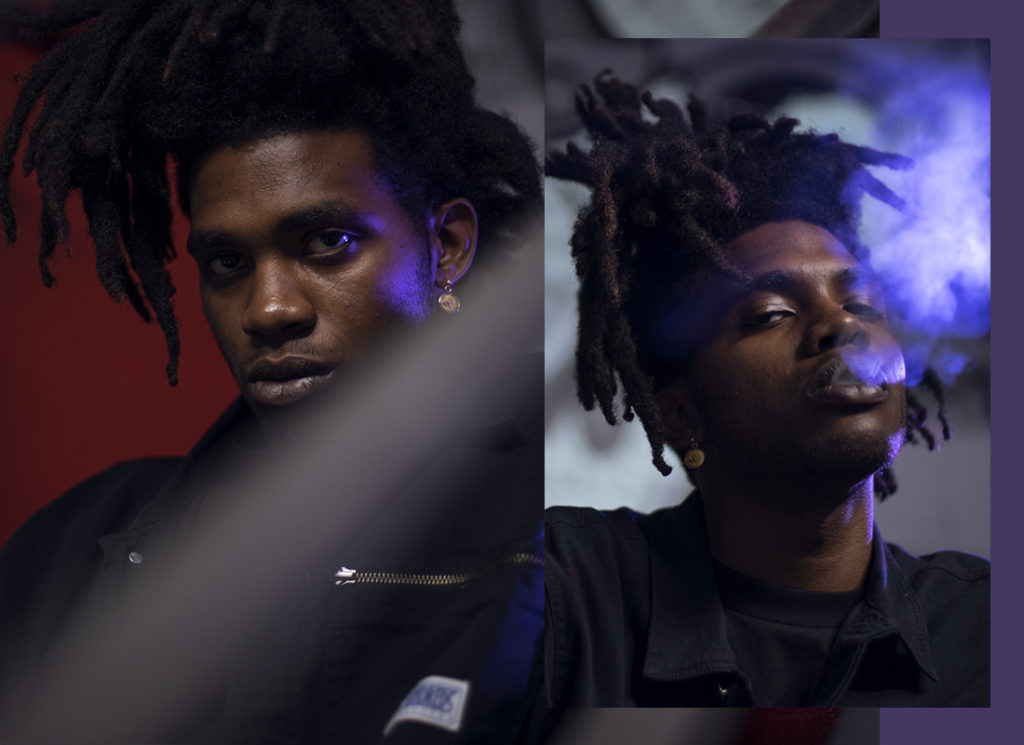 We switch gears and talk about influences—I want to know who's responsible for inspiring these two creative and thoughtful young minds. The duo finds ideas for their music everywhere and have common interests: neo-noir anime series Cowboy Bebop, the Cartoon Network show Fairly Odd Parents, Netflix's sci-fi '80s-inspired Stranger Things. Max loves Stevie Wonders: "I've met Stevie—I love Stevie, he's a beautiful soul," he grins with clasped hands. They both adore legendary NYC artist, Jean-Michel Basquiat, with Chester styling his hair in a similar manner and Max naming his dog after the famed artist. "You make stuff based on your input... my input is super surreal at all times," Chester says of his wide-array of interests.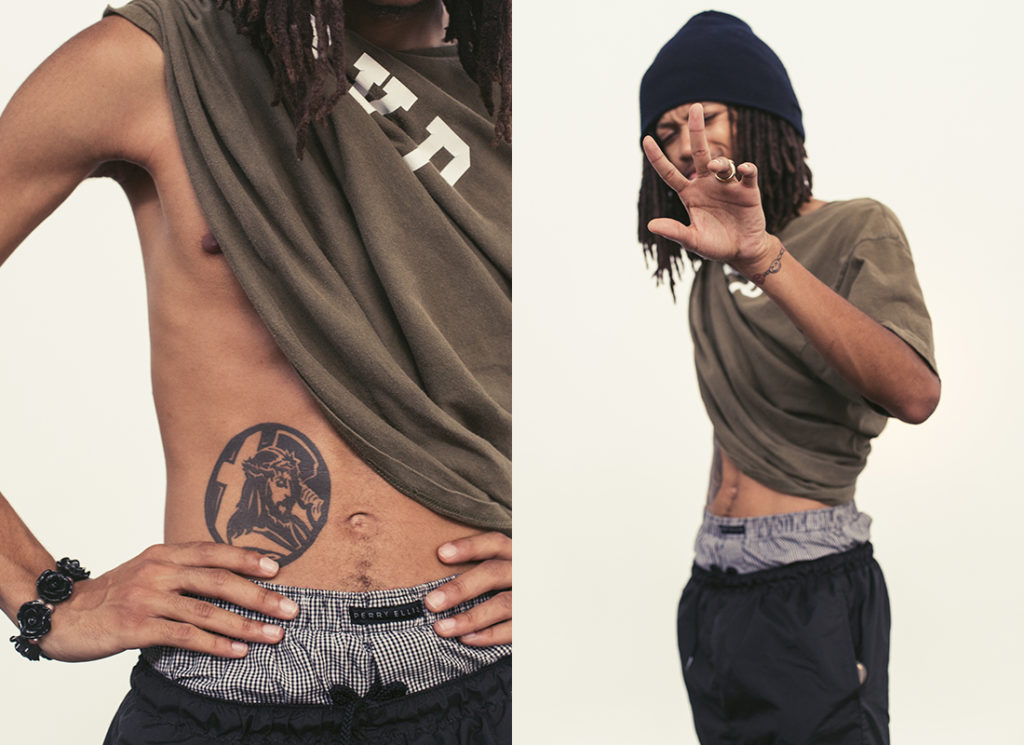 When it comes to music, Chester dreams of one day working with Tyler, the Creator. "I didn't listen to rap until literally the last day of eighth grade when Odd Future came out," he mentions, commending Tyler for being instrumental in his interest in the genre. Chester started making music at the age of 14, shortly after being introduced to the rambunctious rapper. Pigeons & Planes' take on the artist is accurate: "It's the youthful nature of Chester Watson that makes him so compelling as an artist."
I ask them what their growth has been like—since the two started so young, and are still young and developing. Chester's reply is perfectly Chester and encapsulates the spirit of these two young artists, hustling to make a name for themselves: "It's like ninjas. Have you ever watched Naruto?" I nod. "You know how they were young and doing all crazy shit? That was us. And then they got older and Hokage is running shit, Sasuke is fucking ghost. Everything just evolved, but when they started everything was just raw as fuck. That's like how we were."
***
PHOTOGRAPHY BY ROBB KLASSEN.
LAYOUT DESIGN BY TOM WINSLADE.