I was kindly invited to stop by the PacSun HQ for a walk-through and meeting with company CEO Gary Schoenfeld this week, a couple of days before controversy struck down in the beehive state. Timing my route to perfection, I made my way to Anaheim in 40 minutes. An all-time best since moving down to So Cal two years ago.
PacSun has had its fair share of facelifts over the past few years but the retailer has never looked better from a visual standpoint as it does today. Doing away with cluttered stores, "excessive discounting and the lack of authentic surf and sports brands", CEO Gary Schoenfeld has managed to change the brand's image since his arrival in 2009. Most recently, PacSun was in the headlines, not for its lack of selling merchandise, but for a popular brand of apparel that has been selling–and selling very well. V/SUAL by Van Styles performs great just about anywhere it's stocked within PacSun's hundreds of stores nationwide, but in Orem, Utah, better known as Family City USA, opinions are of a different nature. Most recently, conservative mom Judy Cox took it upon herself to clear out the remaining stock of V/SUAL tees at her local PacSun store because she didn't agree with the suggestive nature of the designs. The cost for this decision? A cool $567, according to the Mother Nature Network. Judy, of course, had no worries as she mentioned she'd be taking full advantage of the store's 60 day return policy and bring back the merchandise right before the deadline.
PacSun's response to this was kept to a minimum and understandably so. Jacking my interest level up a bit, I sent Van a quick text to which I got this response:
With what happened in Utah, I don't think I will be second guessing having my brand carried in mall-based retailers. The images PacSun selects from V/SUAL have to fall within their guidelines, which are reasonable. So the need for making adjustments isn't even a thought in regards to designs carried in a mall. I'm glad to be working with the people from PacSun, being that they support me and my work as well. My initial thoughts when I heard about this was "did she really just buy all of my shirts out of one store so to make sure no one sees them?" I would have never expected this to happen. At least not with the collection in question.
An indicator of PacSun ushering in a new era of edgy apparel, is this tidbit of news a microcosm of what we can expect in the future? Who knows for certain, but like the old saying goes, all publicity is good publicity.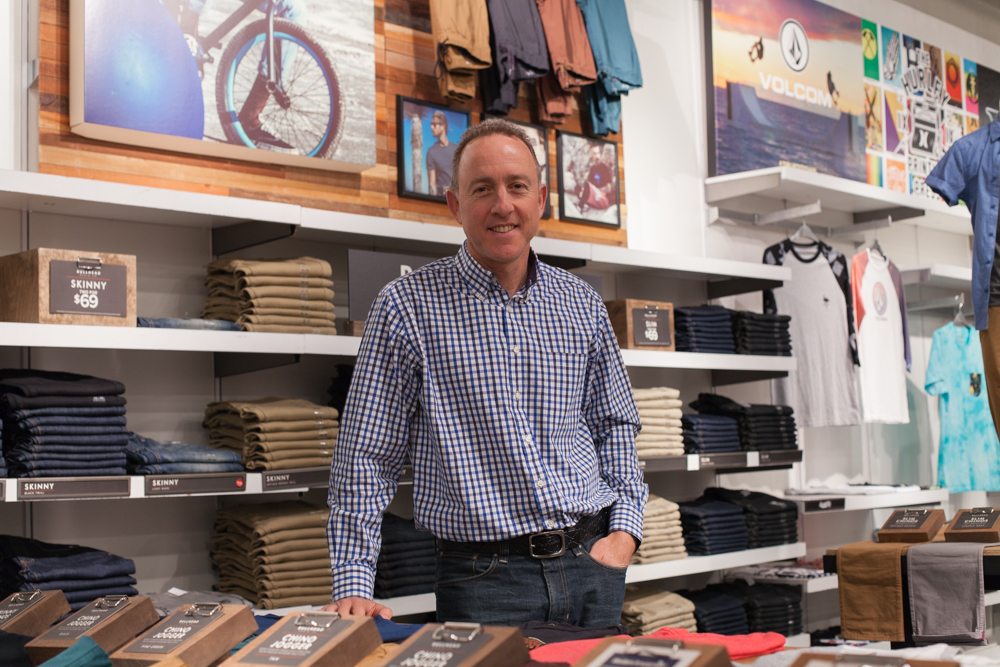 PacSun CEO Gary Schoenfeld
I hadn't stepped foot inside a PacSun store in years, until last week. Aside from a dramatic change in aesthetic, I immediately noticed a strong push with Nike product. While other "action sport" retailers seem to be shying away from the swoosh because of its bumped up distribution (primarily the Stefan Janoski sneaker) PacSun has seemingly embraced it. Having held down the Nike 6.0 line until its closure, Nike SB is now the golden child of footwear for PacSun.
"I've known Nike well for a long time and I can say that working with them is a lot more fun than competing against them, which is what I experienced in my former life. As Nike has done in so many other sports, I think it's fair to say that over the last 5-10 years since they launched Nike SB, they've done some tremendous things to support athletes and support the growth of the sport overall, and as a result, we certainly enjoy working with them – the innovation that they bring to product, the exposure that they bring to athletes, and therefore the growth that overall they're helping drive in the category."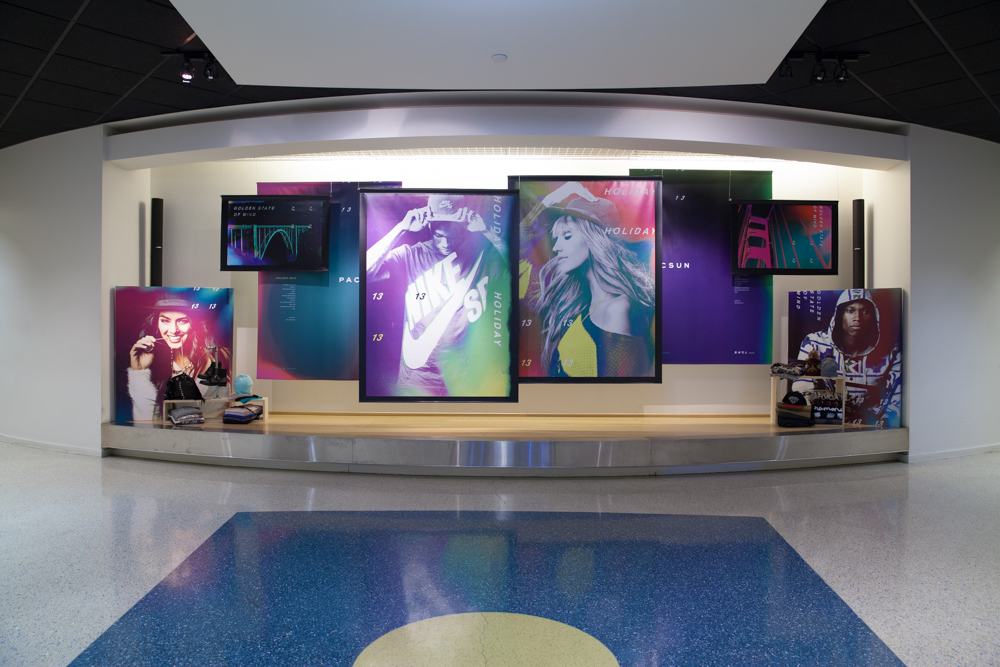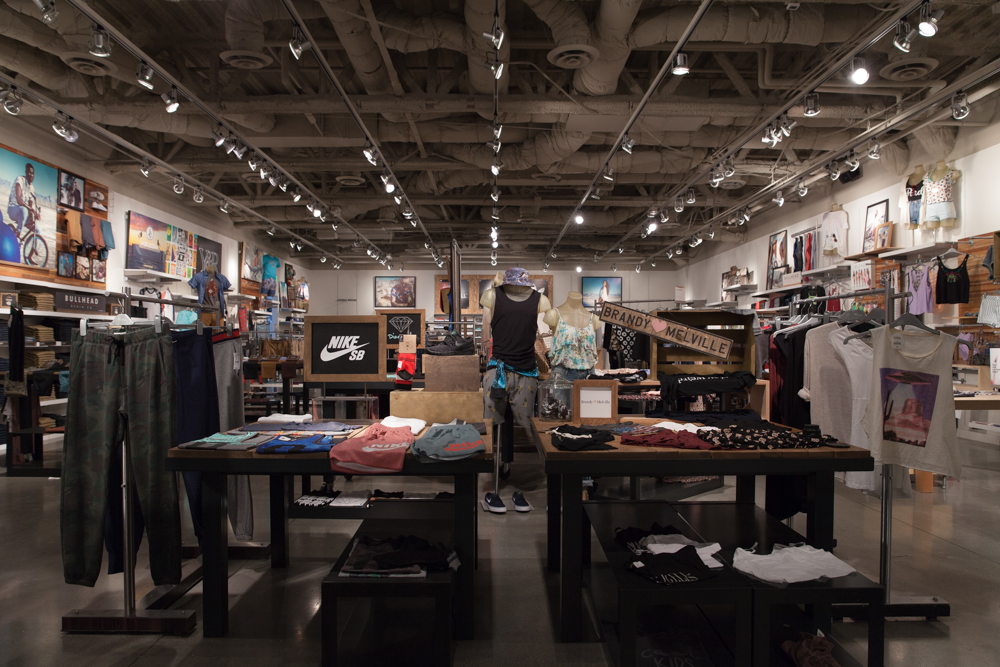 Retail Merchandising Build-Out at HQ
"In PacSun stores today, you see two brands dominate our footwear business, which is Nike and Vans. I think that's pretty reflective of their market share and the latest position that those two brands have held, the leadership position that those two brands have held and I think continue to have today in skateboarding. We're excited about adding adidas to our assortment this month, who I think have done some interesting things in focusing on the skateboard market over the past couple of years. And we continue to work with other brands who have been part of skateboarding for many years, but it's the moment at least that I think some of those other brands are trying to keep up – what Nike and Vans are doing to create excitement in consumers."
After huffing and puffing up and down the stairs with Visual Director Neil Wright, my strongest interest came from the amount of effort being put into developing PacSun's several in-house labels, all of which are focused around offering the latest trends at affordable prices. Strolling through the various departments, it was cool to see everything from conceptual build-outs to design tables and production rooms, all filled with endless colors, fabrics and patterns. While all of this is probably standard to those highly involved in garment production, it was cool to see how PacSun develops its ideas and ultimately executes them. Unfortunately most of this was on Area 51 lock down.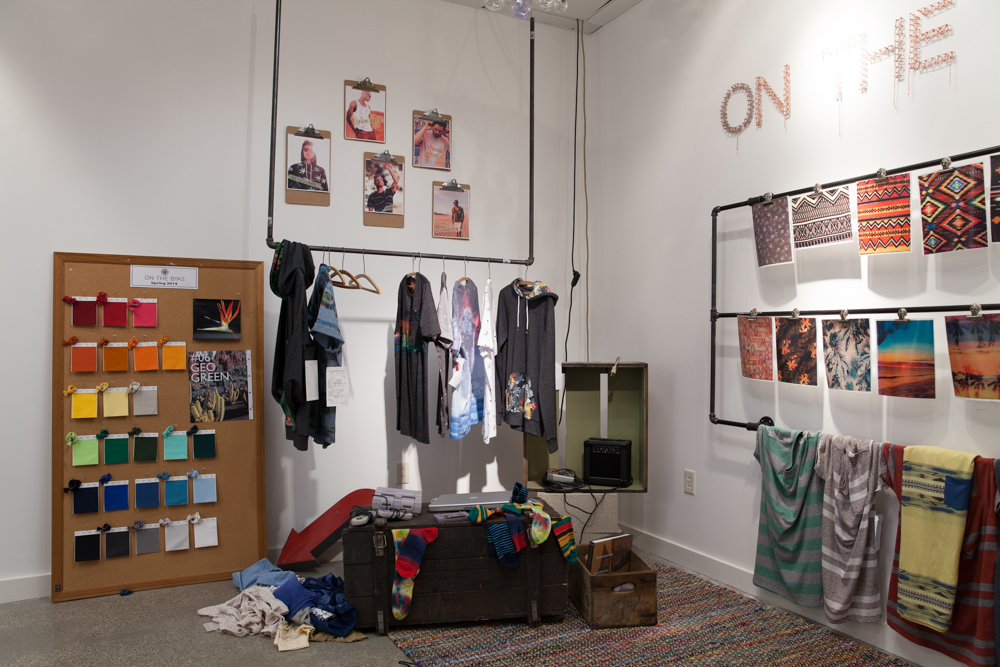 ONTHEBYAS Concept Room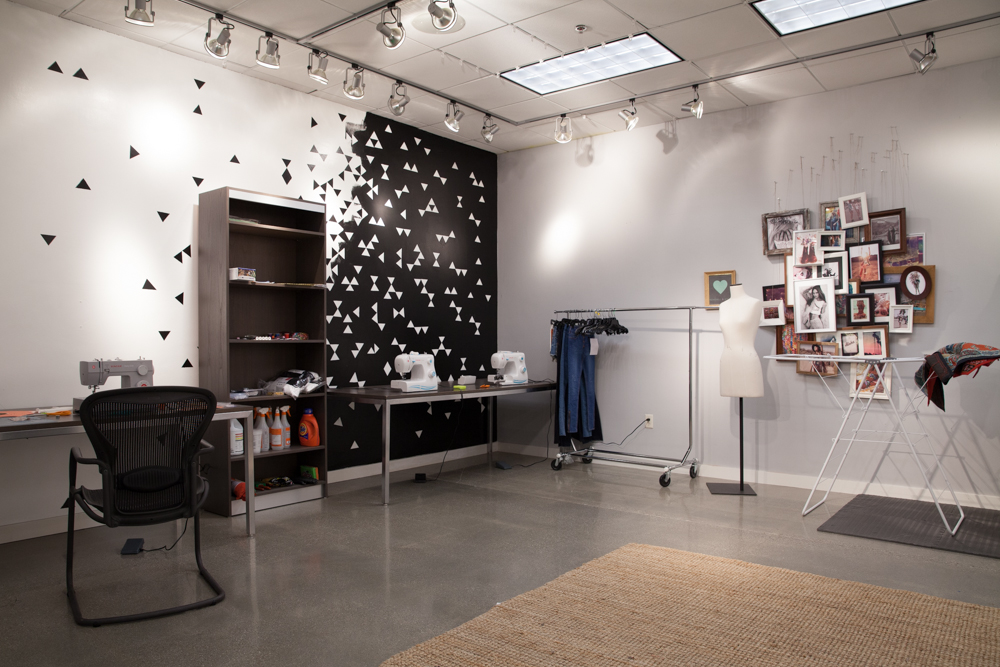 Women's Concept Room
Although opinions will always be mixed about mall-based retail stores, I gained a much better understanding of PacSun's vision during my visit and really enjoyed learning about how things function internally and how difficult it is to change aesthetics on a whim in order to keep up with ever-evolving trends and styles. Most importantly I realized how much brands and retailers need each other to function and continue growing, something Gary touched upon:
The reason I came to PacSun is: I'm a brand guy through and through. Almost 20 years ago, I thought there was an opportunity to take a small Southern California footwear manufacturer and turn it into a brand with its roots in Southern California, and skate and surf and BMX, and I just continued to love how the marketplace has grown as new brands like The Hundreds, like Diamond, like Crooks & Castles continue to bring excitement and innovation and relevance that creates opportunities for all of us. So retail is challenging, but I continue to be very excited about what we're doing at PacSun and the brands we work with continue to be the key to our growth and success moving forward.