By day, Shan Poo manages his family's Thai restaurant in Manhattan's Flatiron District. By night, he makes wistful R&B tracks under the moniker BOYSLASHFRIEND, a name derived from the fact that he always seems to find himself in weird relationship "purgatory." His 2013 EP Leather Weather was composed mostly of what he calls "sad, emo, bedroom songs," documenting this gray area between friends and lovers. But on his debut album, Low Key, Shan strove for a more versatile sound, fit equally for the bedroom and the club. While a myriad of trendy R&B acts currently saturate the airstreams, Shan aspires to make classic songs that will still be enjoyed 20 years from now. He wants to slow down music and fashion (he had a streetwear brand in college that was stocked at Union NYC)—two industries known for their unquenchable thirst for novelty.
Shan still listens to PartyNextDoor "like every day," and is a self-described "Belieber," but he grew up on '90s R&B, and thinks the current scene lacks the romance and versatility of acts like Ginuwine, Donell Jones, and Usher. In fact, it was Shan's singing Usher in the shower while he was a student at NYU that sparked his R&B career. Shan had played the clarinet from a young age and was admitted to NYU's jazz and classical program, but he'd never thought about singing until his roommate heard him belting Usher in the shower and encouraged him to give it a shot. Shan found writing R&B songs came naturally, given his background in music theory and the fact that he'd always been writing letters to "his girls and shit," as well as poetry he kept to himself. Before long, he was recording tracks in a makeshift studio in his family's restaurant, and this past week, Shan kicked off his first official tour. Shan's Miami shows happened to coincide with Ultra Music Festival, so he paused our conversation several times to comment on madness around him: "You have to see this right now;"' "Miami is so crazy, my god;" "All these ravers, half-naked." He wasn't so distracted, however, that he couldn't speak charmingly about his story and creative process.
Read our edited interview below and stream Mighty Mark and TT the Artist's remix of Low Key's "Maiden Lane & Broadway" off BOYSLASHFRIEND's upcoming remix compilation.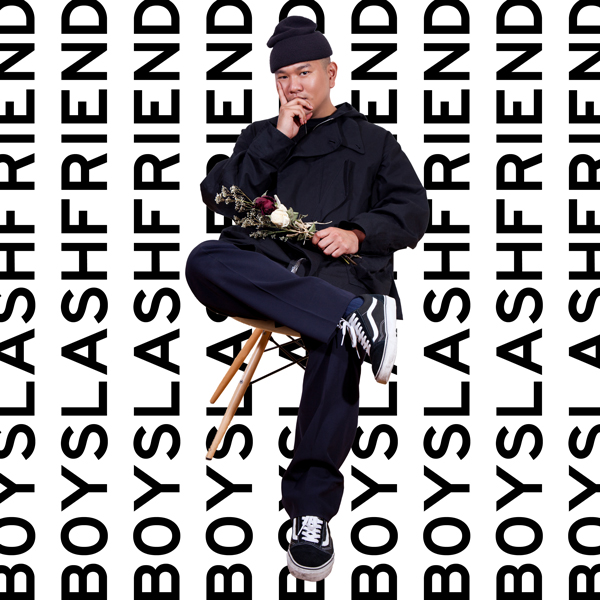 ANNA DORN: How do you like Miami?
BOYSLASHFRIEND: Um, Miami's cool. I mean, I like the palm trees and the beach and the sand, but I'm not really into, like, clubbing, strip clubs, and that kinda vibe. And everything is super flashy with the Lambos and the Bentleys, and flashy sunglasses and bags. You know what I mean? I'm more low-key. I like LA a lot, actually. The Asian food is poppin, the Mexican food is poppin—it's all good. And then the beach. I'm gonna be out there actually at the end of March. I'm doing a show with—I don't know if you know SoSuperSam? She does a party [called] 143. It's like an R&B party. I'm gonna do some stuff with them. I'm gonna do another show too actually. I'll invite you to both of them.
Awesome. It could be cool to see you live. I'm loving your stuff.
Oh, you actually listened to it?
Yeah!
Oh, word. Dope.
Do you get interviewed by people who haven't listened to your music?
It feels like that, yeah.
That's messed up. Yeah, I've been listening to "Off That" on repeat. That's my favorite.
Oh, you listened to the whole album?
Yeah. I also love the "Textures" video.
[Laughs]
What?
Nothing. I'm glad you checked me. That's wassup.
How did you decide on the title Low Key?
Low-key is kinda just my lifestyle. That's just how I live. I'm not that guy that's like the crazy, turnt, party animal. I've just been really in the cut for the past year or two. Just really in my mind a lot. I used to be really extroverted, but lately I've felt introverted. Doing a lot of thinking. Maturing as a young male.
Why the name BOYSLASHFRIEND? I read in the Frank151 interview that… the name comes [from] you often finding yourself somewhere between a boyfriend and a friend?
Yeah, it's like—I'm not your boy, I'm not your boyfriend. I'm like... boy slash friend. [Laughs] And those are most of my songs. They're about that weird, purgatory state. Like, relationships. Like, where is this going? Are we gonna be just friends? Are we a couple? The ball is in her court, or the ball is in my court.
Do you like being in that gray area?
Nah, it's whack [laughs]. That's just kinda how things have been for the past four years. My relationship with girls. It's always been one-sided, you know what I mean. It's never been like a good balance. Like some of it I've been like really not into it, but she was like super in love with me, and down, and mad loyal. I've been on the other side of the fence too, where, I'm that and they're not. So.
I also read in that article that you aren't "hands-on" with your music—that you're more "mental or visual." Can you explain that?
Yeah, like I'm not actually pressing keys or switching up things on the laptop, or playing the guitar. I'm just directing how I want the song to go. Like, "We need this, we need a base, we need drums here, I want the chords to drop in here." Things like that—song structure, you know what I mean? Just the vibe and how it builds. Like the mind of a DJ.
Your music has a "low-key," bedroom-y feel. Where do you envision your music being listened to?
Good question. On my first project, Leather Weather, a seven track EP—that was like, straight from the heart and I didn't think of where my songs were gonna be played. But it ended up being mostly sad, emo, bedroom songs. So that's kind of what I naturally write. But my songs, I guess they just usually come from pain. But this album [Low Key], I tried to do something where you can play my song in different situations. You know, music that you're riding around in a whip to, or you're at the club. Or you are in your bedroom. Or you're in your headphones. So I tried to do an album for all those kind of moments. Those are the moments that I live, you know?
"BUT MY SONGS, I GUESS THEY USUALLY COME FROM PAIN."
[Do you still] work at your family's Thai restaurant, Rohm?
Yeah. [Laughs] I run my family restaurant. It's been open for almost 20 years now. It's like a New York nostalgic spot.
And you record in your restaurant? You have a studio set up?
I take it down every time we finish. We literally just put up a mic and a little wall area setting. My main producer, MNTN, he brings his gear with him, and then we just pack it up. We usually chill there. Party there. Just drink. And yeah, write songs.
Does the restaurant itself inspire you?
Inspire me? Nah. It kinda just brings people together. It's a family restaurant, so the vibe is like, really cozy. It's just a really comfortable vibe. It's kind of like a living room. And all my homies come through, and close friends and family. We all just usually connect there. Talk about life there. Pregame there. We even go there after we go out. It's kinda just my crib.
You grew up in New York?
Yeah, in Queens. Then I moved to Rockland County outside the city. Then I moved back to Queens. Then NYU for college, and I've been in the city since.
Does New York inform your sound?
Nah, it just influences my story. Less so much my sound, I would say. I would like it to though. I really miss that Biggie, Mase, Diddy era. Those jiggy, fly, mid-tempo club tracks. And boom bap. I would like to do some really New York records like that, you know? I just haven't found the right producer.
Do you have one producer you work with?
Mainly. His name is MNTN. That's like my main producer. But on Low Key, I worked with a lot of different producers. Some from LA, some from Chicago, some from the UK. I'm really influenced by a lot of UK music right now. That was cool to work with them. I really like grime and 2-step garage music. Like Craig David-type of thing.
What did you study at NYU?
I actually got in for music performance. My grades were... I was not a good student. I had an audition playing music. I was in the classical and jazz program. Yeah, so I got into NYU for that. Then I went into the business program, which [laughs] was such a bad idea... it was so hard. I graduated though. I thought I was gonna be a businessman; I thought I was gonna be a restaurateur.
But you weren't feeling the program?
Nah, not really. I mean, I met a lot of cool people. It was just not for me. I really thought I was gonna be a restaurateur. Instead, I became an R&B singer. Kinda random.
At what point did you decide to make that shift?
In college. I grew up playing the clarinet [laughs]. Like, not cool at all. And then I learned a few other instruments too. And since 5th grade, I was in music school every weekend, every Saturday. I hated it. Classical music was not my thing; I was listening to hip-hop and R&B. I was like... why am I doing this? I guess my parents thought it would be good for me. Like that kind of sound, instead of bro-y. Then when I got to college, in my dorm, they were like making beats, and I was like, shit, this is so tight. I've never experienced this. I wasn't really a singer—I mean, I would sing in the shower, like Usher songs, but I was never really good at it. But then I was singing in the shower one day and my roommate was like, "Yo, you're kinda dope, man." And then I thought, maybe I can write songs. I would always write letters and notes. Love letters to my girls and shit. [Laughs] And like poetry that I would keep to myself. But I grew up learning music and theory, and I just kind of applied it to singing and songwriting. And that was that. I was doin' it.
You were always a fan of R&B?
Yeah. Always. Always R&B.
Who were your favorites?
Ginuwine. Usher. Justin Timberlake. Donell Jones. The-Dream… that's the goal right there—to be at that level as a songwriter and a producer. He's very underappreciated. I vibe with him. I mean, I even love Justin Bieber. I'm a Belieber.
"[CURRENT R&B IS MISSING] THE VERSATILITY… LOVE HAS DIFFERENT MOMENTS, YOU KNOW?"
I read in The Fader that you think something is missing from current R&B. What do you think is missing?
The romance. For sure. The versatility, I feel like. You know? Too many people just keep doing the same song over and over again. Just one vibe. Love has different moments, you know? And albums like Justin Timberlake's Justified and The-Dream's Love vs. Money, Usher's Confessions—those albums have different moments. They're love songs, but it's not all in the bedroom. I feel like that's missing in music.
Yeah, I think there's a numbness to current R&B.
Yeah, like "Fuck these hoes." "Fuck these bitches." "Get this money."
I've read that you're more into the '90s style R&B.
Yeah. I like that classic songwriting style. But I love this new era too. I love PartyNextDoor—that's my man right there.
Yeah, I love him too. I saw him in LA like a year ago. He was great.
Shit, he's so dope. Yeah, I listen to PartyNextDoor like every day.
I wanna change the subject to fashion. I know you had a T-shirt line, Knucklehead Kids.
[Bursts out laughing] How did you know that? The Internet?
My editor sent it to me.
How did she find it?
It was on Hypebeast.
Actually, I just remembered when we first started the T-shirt line, we did an interview with The Hundreds. I don't know if it's still out there. [Background noise] Sorry, Miami is lit right now! So yeah, I was doing T-shirts with my homie in college. It was doing really well. I always wanted to do clothing. I thought I was gonna be a designer too at one point. I did a T-shirt line. It was doing really well. It sold out. But I didn't enjoy it. It gave me so much anxiety.
Why's that?
I guess the business side of it. I wasn't really vibing with it—making products and selling them. The business side of the T-shirt game kinda turned me off.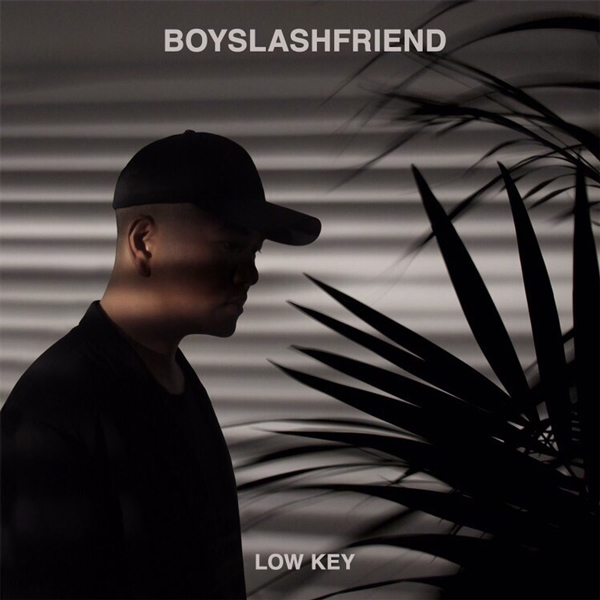 You were more into the creative?
Yeah. I get anxiety with [the business] part of music too, but I just get way more from it, you know? Especially when people tell me that they listen to my songs. Like, "I was going through a bad breakup and I listened to your music and it helped me." Or like, "I totally understand this lyric." That shit is so dope. I really appreciate it. It's different with clothing. People appreciate it in a shallow way. Like, "Dope T-shirt."
Yeah, I see that.
But I've always thought about going back into clothing. Not like in a fashion way. More, like, slowing down things. Everything has become so disposable and trendy. I'm really trying to slow down fashion. And, like, the reason why people wear clothes—you know?
Do you feel like your music is similarly slowing things down?
Not yet. I'm really focused on writing classics now. I wrote a lot of songs based on guitar or piano. I wanna make sure that the song itself could be timeless.
I think your songs have a classic feel. I think "Off That" has a very classic sound.
Thank you.
You're welcome.
Yeah, that's definitely what I was trying to go for on that one. I think I'm getting closer and closer to figuring it out. I'm not there one hundred percent, but that's my goal, you know? I want to make a song that someone will play 20 years from now.
"A LOT OF TIMES I GET PIGEONHOLED INTO BEING AN 'ASIAN SINGER.'"
Do you think about how you're marketed?
Yeah. A lot of times I get pigeonholed into being an "Asian singer"… There are certain artists that are Asian that only appeal to Asian people. And that's one of my biggest fears. Obviously I love having Asian fans, but I don't want it to only be Asian. I wanna break that.
Are most of your fans now Asian?
No, which I'm really happy about. Most of them are like thick black girls. [Laughs] And I fuck with that.
Who are your style icons?
Pharrell! Not now. But he was, just back in the day. I used to work for him, and that was like my dream at the time. I used to work at the BAPE store in New York. You know BAPE? It's like a Japanese brand, streetwear. He was a big inspiration for me. He was fly. And he wasn't like a tall model. He's just kinda skinny, bird chest. He was kind of a nerd, you know? A cool nerd, you know. And that, like, inspired me to be myself. He was a big influence. But there aren't too many now.
I love your Instagram. Is photography a passion of yours?
Yeah. Yeah it is. I like taking pics. Not of myself, I don't like taking pictures of myself. That's something I need to work on. I see a lot of things that inspire me or make me feel good. And I take pictures of them.
So you don't like being photographed?
Nah. I hate it. I don't like doing videos. Whenever my manager is like, "We gotta do this video," I'm like, "Noooooo." I hate pictures, video. I'll do interviews all day. I just don't like people looking at me. I don't like to perform either.
Exclusive remix stream of "Maiden Lane & Broadway" off BOYSLASHFRIEND's upcoming remix compilation.
I was gonna ask that.
I just love making music. I love the process. I love being in the studio, making songs. I could do that for hours. But when it comes to performing, I get anxiety. And I just wanna be in and out. I didn't do music to be a performer. I did music to perform music. It's something that I'm working on. It's like a gift and a curse, you know? People wanna see you perform your music. That's something I can't complain about. You have to give back, you know?
Do you have anything you do before a show to relax yourself?
I usually drink wine. I get some white wine—ice. And I just chill and smoke cigarettes. And just take deep breaths. Do a little stretch.
Can you tell me about this remix project you have coming up?
My manager—he's also my A&R—we put together a compilation of remixes. We got together a bunch of DJ producers we felt would bring a different aesthetic. Like DJ/producers that I like to listen to. And they're really dope. They bring different vibes to my songs. Some of the slow ones, they get dance-y. And it's cool to let people know that I'm listening to different shit. Like I want people to know my taste in music as well, you know?
***
BOYSLASHFRIEND will be performing in Los Angeles this Wednesday (3/30) at UNION and Thursday (3/31) at the Echoplex. More information on his Facebook. Follow Shan on Instagram @boyslashfriend.
Photo by Jayne Lies.